Consult these airfare travel hacks so you can find the cheapest flights available without searching for hours.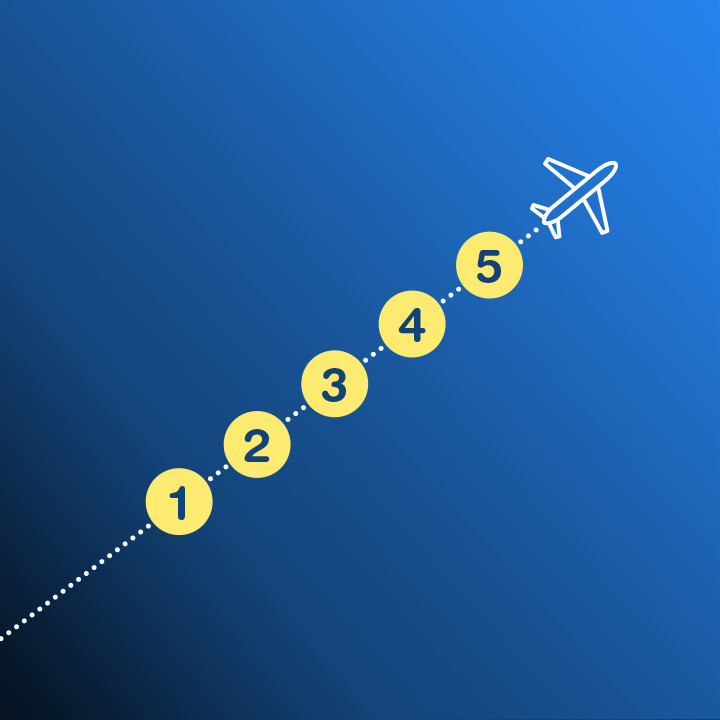 1. ITA Matrix by Google
It's capability rich, so a bit confusing at first but will become your first stop in checking flight prices. Check it out here.
2. Hopper
An easy way to get push notification alerts on your phone so you don't miss price drops for the route you're looking into. Get it here on iTunes or here on Google Play.
3. The 54-Day Rule
Get a grasp on "booking zones" to understand the best time to buy domestic airline tickets. We like CheapAir's data breakdown.
4. An International Affair
For those heading international, use the CheapAir international chart instead. The biggest savings you'll find depend on when you book.
5. Go Incognito
Go incognito by creating a fresh search in a 'private' or 'incognito' window. Done in most browsers by clicking: File > New Private / Incognito Window
THE WINNING GAMEPLAN
• Go Incognito
• Get your baseline with the ITA Matrix
• Set up Hopper alerts
• Find the best price within your "zone"
• Book it!
BECOME A PRO
These airfare travel hacks are powerful, but only the tip of the iceberg. If you want to go deeper and learn all of our tips, tricks, and tools so you can become a real flight booking pro, be sure to get: THE ULTIMATE GUIDE TO TRAVEL HACKING CHEAP FLIGHTS: