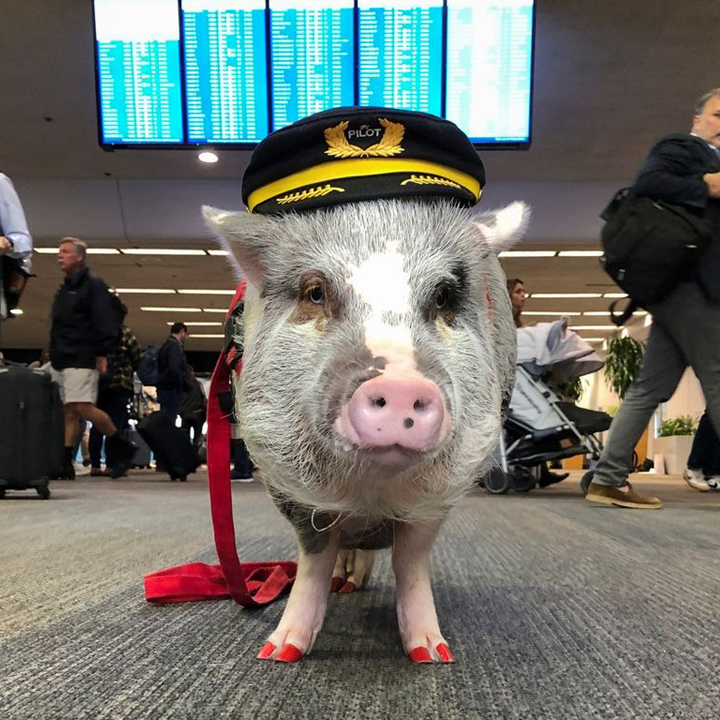 Lilou is the latest staff member of San Francisco's Airport Wag Brigade.
Since 2013 the San Francisco International Airport has been bringing trained dogs to the terminals to ease travel stress (check out the full Wag staff and bios here). Now they've added a therapy pig to their staff!
This furry brigade takes shifts bringing joy to the terminals and interacting with travelers. And now if you find yourself at SFO you may be lucky enough to spot a Juliana-breed therapy pig trotting alongside her human Tatyana Danilova and sporting the Wag Brigade vest proudly.
Watch this short spotlight and see her in action!
Is she not the cutest! She clearly loves the attention and is great at her new job. Follow along with her adventures on Instagram over at @lilou_sfpig
Have you had a chance to meet her? Comment below!
Psst! Heading to or from Vancouver airport? You'll want to watch out for these cuties.