Get creative this summer with a fun pool float.
Summer is officially here and that means warm weather, relaxing outside, and spending time with friends and family. Some of this time will no doubt be spent by the beach, ocean, lake, or lounging by the pool. Which means there will be pool floats involved.

At the next backyard BBQ, consider leaving the ribs or cookies at home, and bring over a crazy fun pool float. We've searched the world wide web for the best ones we could find, here are 14 fun pool floats for the perfect summer.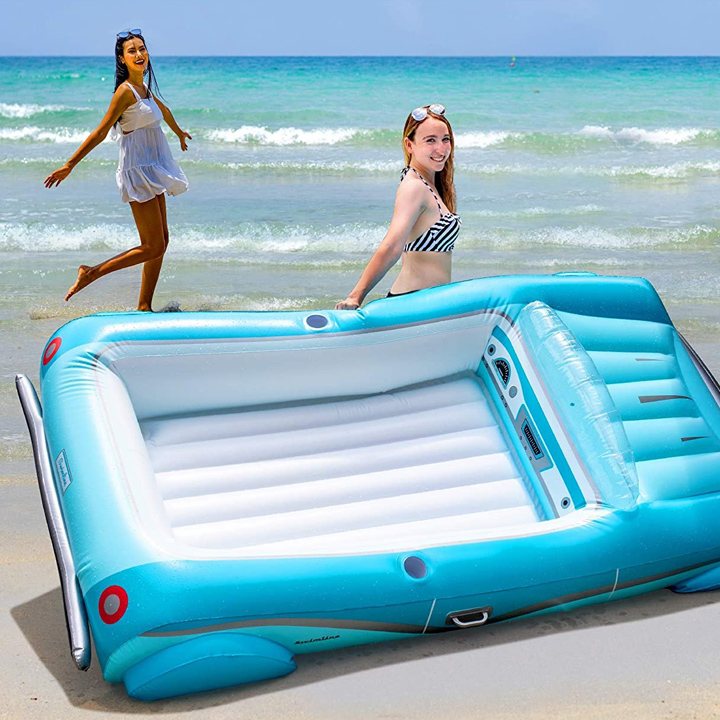 Fitting two adults comfortably, this Convertible Car Pool Float features a luxurious daybed for two, dual cup holders, and a reinforced ice-cooler. There's no cruisin' for a bruisin' in this float, just smiles for miles.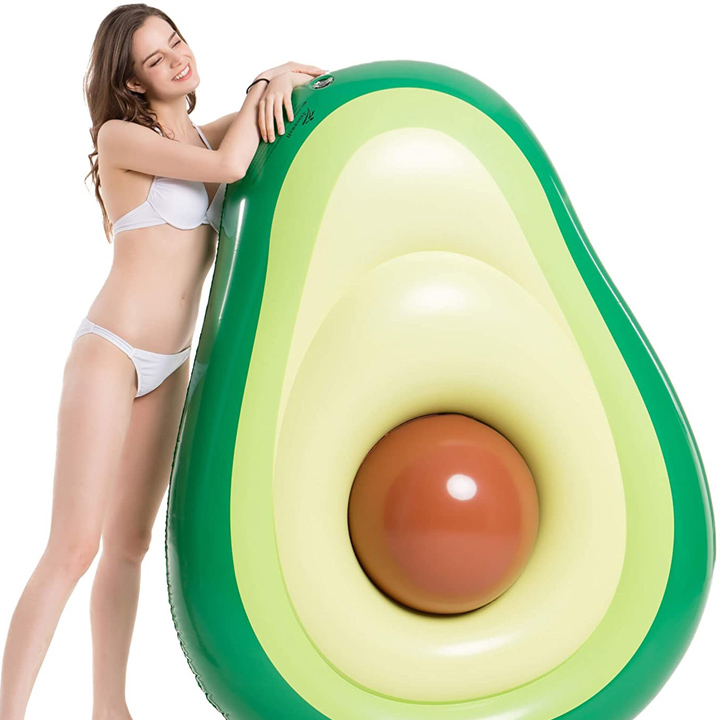 Perfect pool float for anyone addicted to this worship-worthy fruit!
The Avocado Pool Float pit removes to become an inflatable ball for pool time games. Make from thick, and durable raft-grade material it inflates in a flash. Fun for both kids and adults!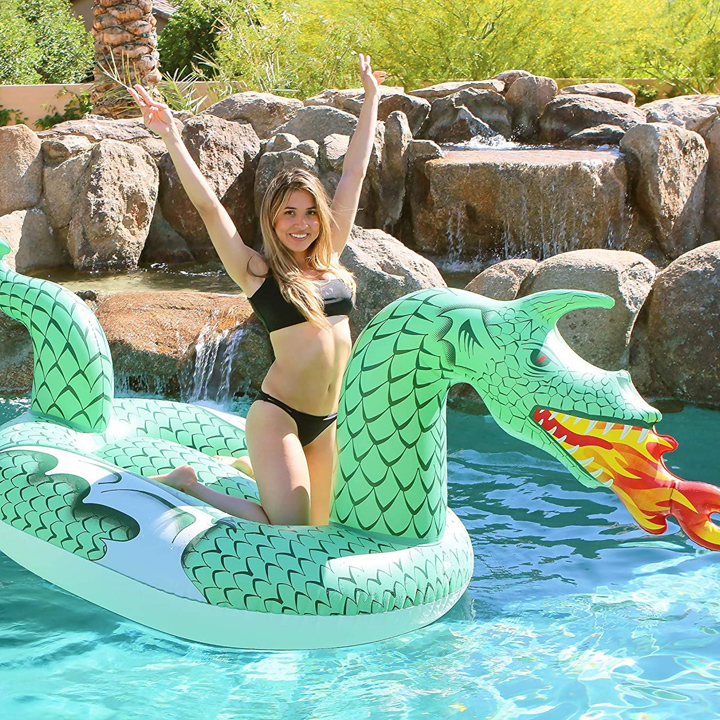 Are you a huge Game of Thrones fan?! This Giant Fire Dragon Pool Float will bring you back to the magic!
Holding up to 500+ pounds meaning it's comfortable for 1 or 2 people. Relax on this dragon or steer it around the pool as Khaleesi would. Get creative or relax, it's all up to you. 🐉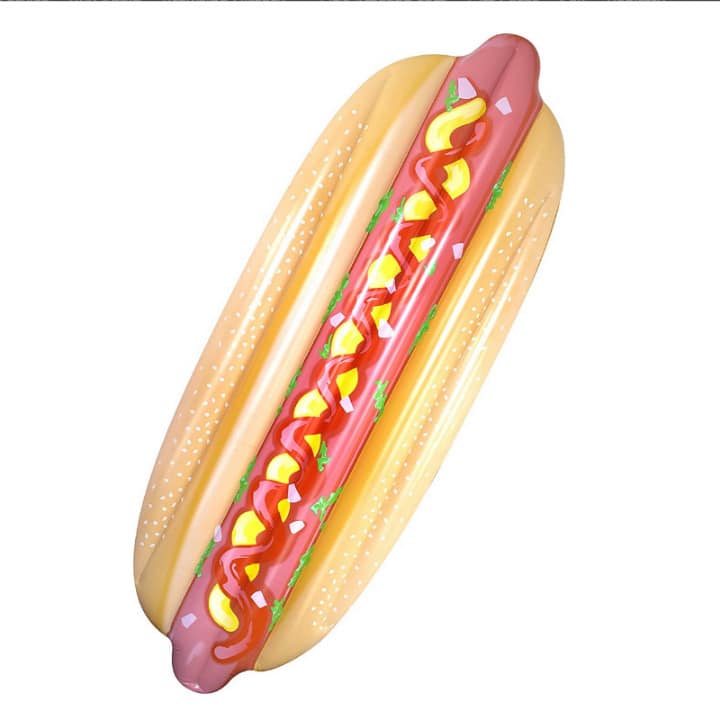 Coconut Float has created a giant inflatable pool float for the hot dog lovers out there!
This adorable hot dog has your name written all over it, it's 7 feet long, and it's made of high quality, durable multi-color vinyl.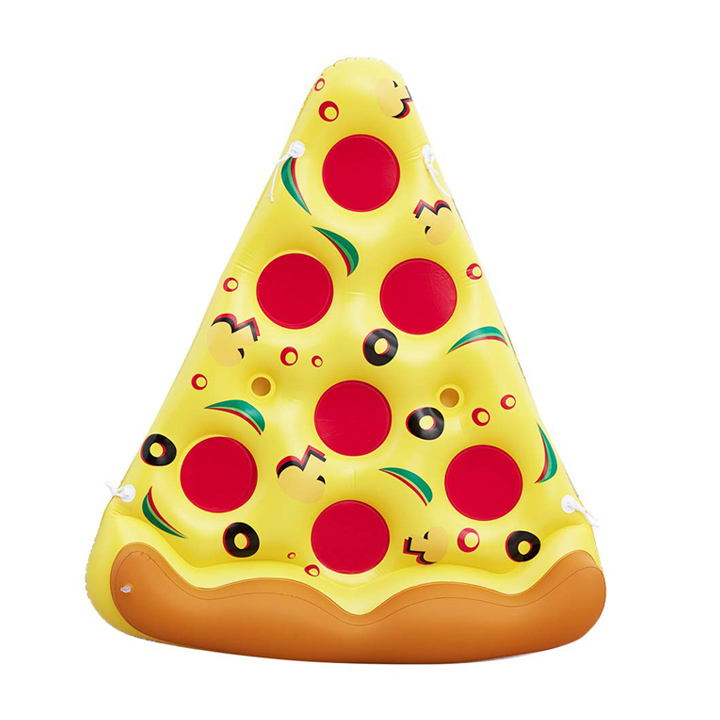 Pizza anyone? This Pizza Lounger is giant and thick, making it more durable than most pool floats.
The size is ideal for families or friends, it can comfortably fit two kids and one adult. Made out of high-quality material, this float promises to never leak and when you order, you'll also receive three drink holders that will float nearby you.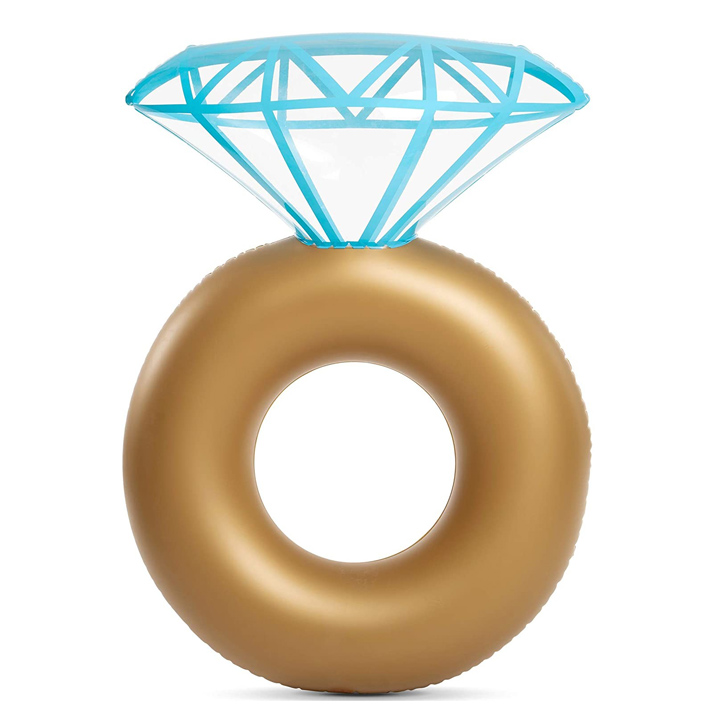 Planning a summer engagement, wedding, or stagette? This Diamond Ring Pool Float is for you! Break it out on a special beach day, whether it is for a bachelorette party, honeymoon, or anniversary.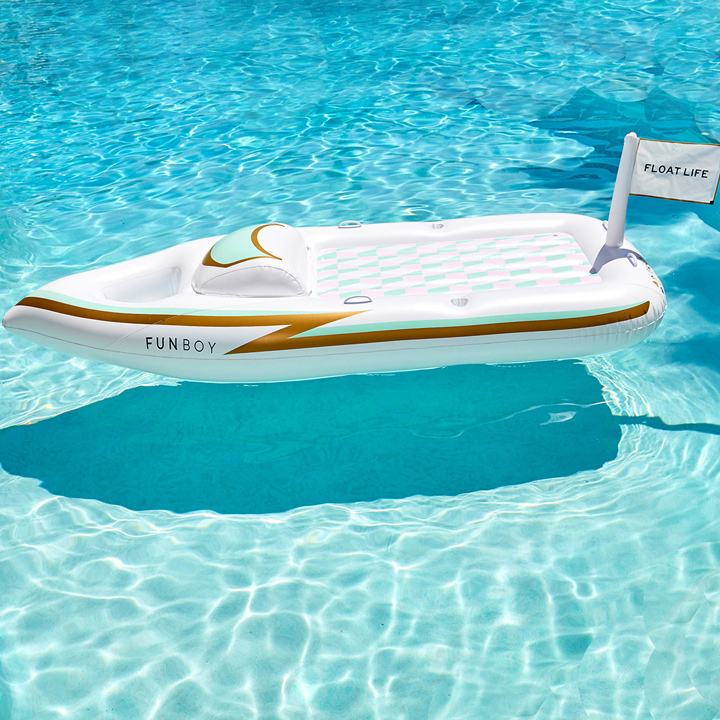 Live large this summer and get all those Instagram likes on your very own floating Yacht!
This pool float features dual drink holders, a front cooler, a large daybed, and a windshield headrest – your friends will be calling you Captain (or El Capitan) in no time! 
This handy Rainbow Cloud Drink Holder serves as a floating bar for you and your friends!
It holds 5 cups, cans, or bottles around the edge and you can fill the center with ice, refills, snacks, or whatever you want to float out with you and the gang. 🌈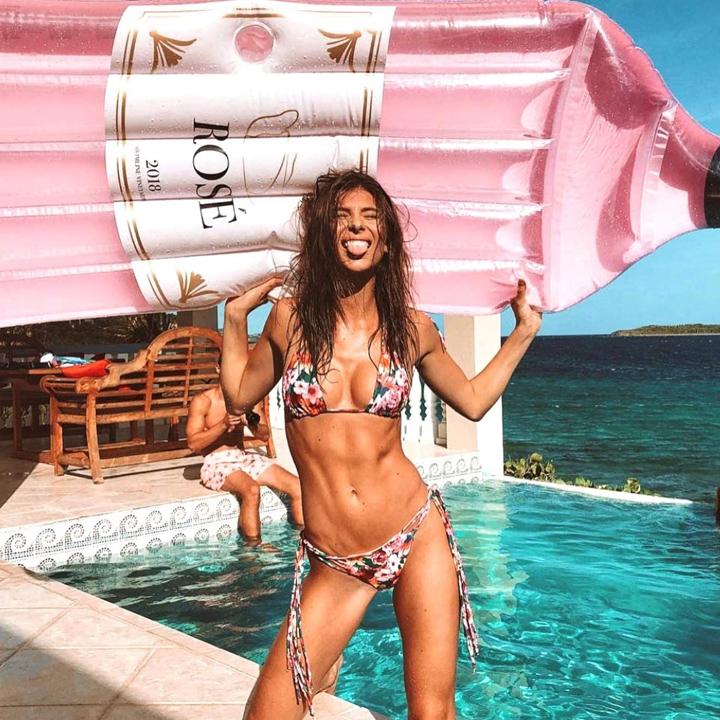 Grab your gal pals it's time for some bubbly.
This Rose Bottle Pool Float is sure to make girls' day even more fun with its bright and bubbly design! The float is over 94 inches long, we think it's the perfect spot to take a nap, get a tan, and relax this summer.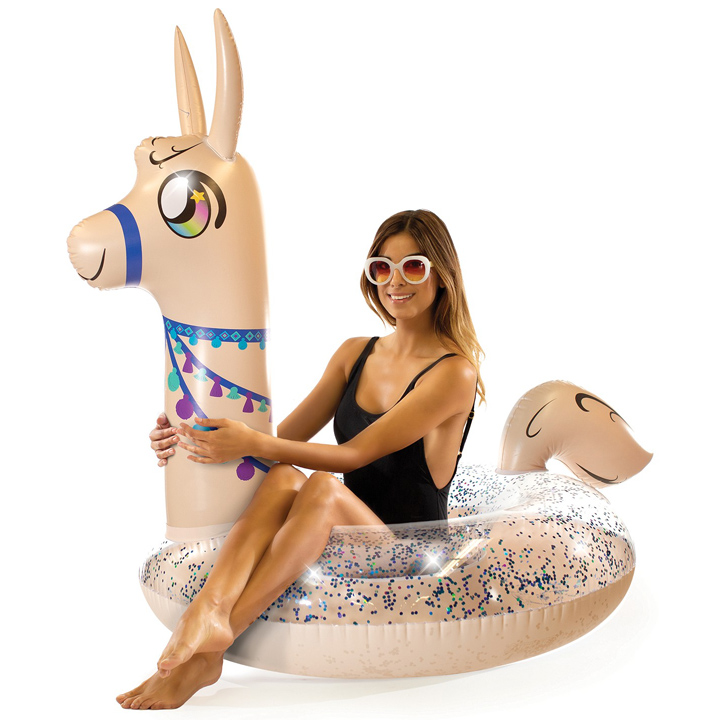 This Glitter Llama is ready to party this summer. Made from PVC vinyl, the supersized pool tube will hold up to 250 pounds and the glitter shines nice and bright in the sun. ☀️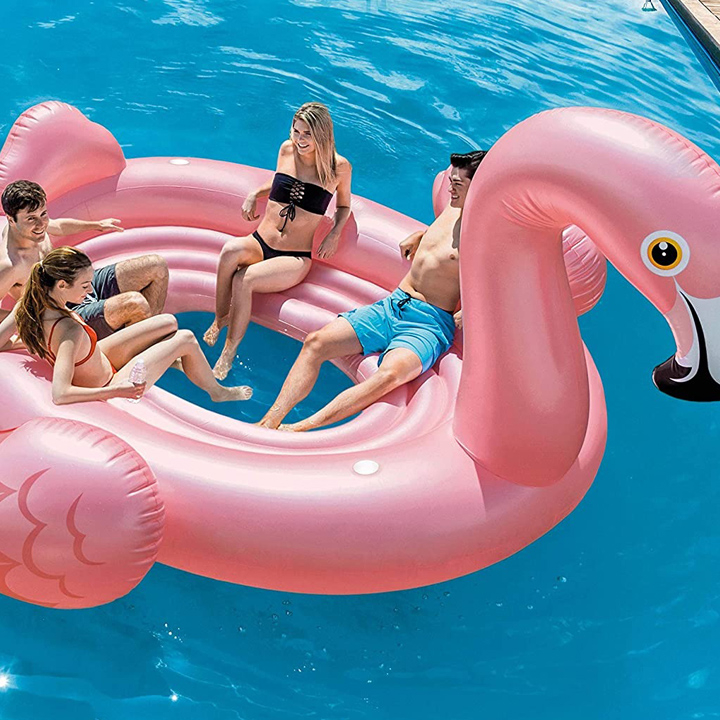 If you're looking for a true family-sized float, this 6-Person Party Island Flamingo is ideal for you.
It's perfect for both land or water use, designed for maximum comfort, and fits six people! Bring it to the pool, the lake, or the bay.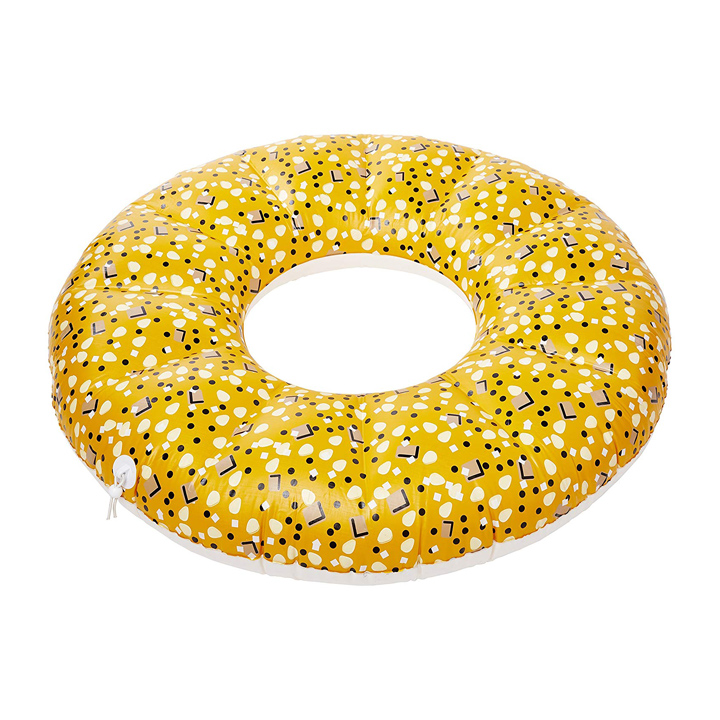 Bagels, anyone?!
While you don't want to eat this bagel, you'll definitely want to float around in it! This double-tube system is designed to be an everything bagel with cream cheese in the middle. Made from durable vinyl, this bagel makes room for one adult.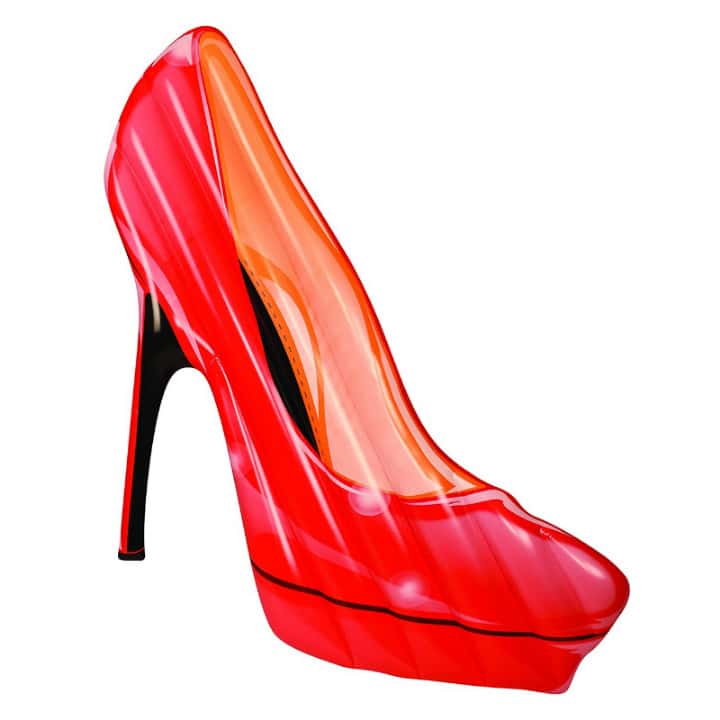 Bring your inner Fashionista to the pool with this Red High Heel Float.
The float comes in at over 7.5 feet long and is great for swimmers ages 3 and up.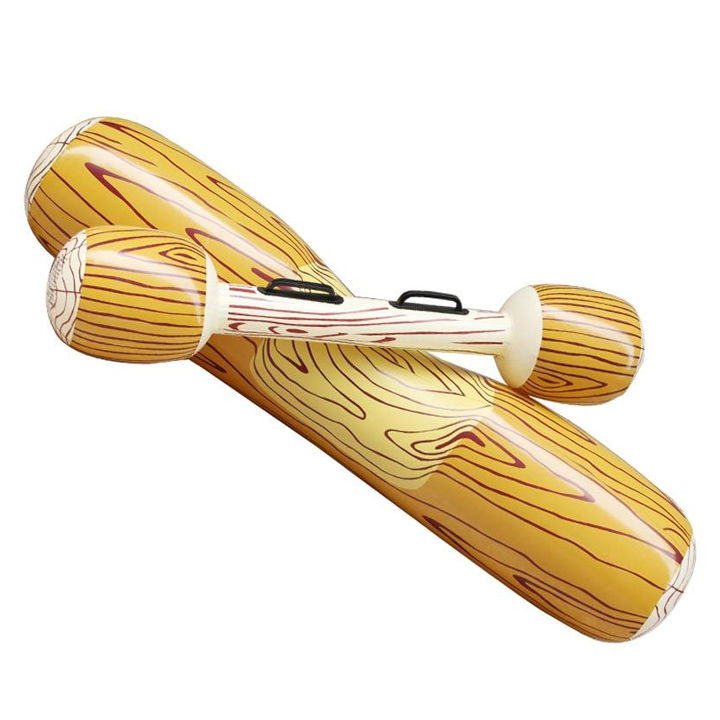 This is the ultimate pool float competition set! Joust your friends and family with this Log Pool Float Game.
It's safe and fun, which makes it great for all ages. Check out the durable material and high quality, perfect for all occasions!
Now that you've seen our list of fun summer pool floats, which ones will you be scooping up? Leave us a comment below!