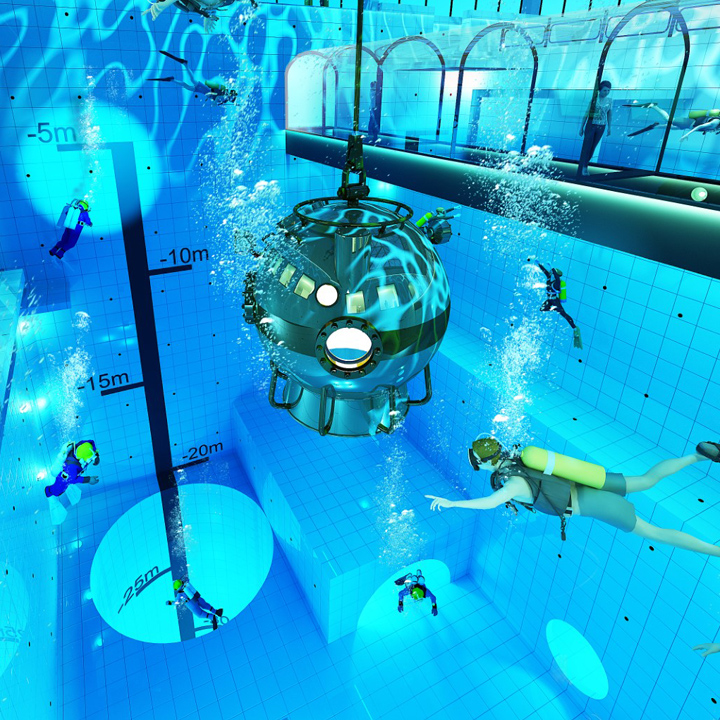 The average deep end of an indoor pool is about 10-18 feet.
And that is if it has been designed for diving. Your average backyard pool will be more like 8 feet at its deepest end.
Now picture a pool that descends 148 feet (45-meters)! That my friends will be the depth of Poland's DeepSpot pool.
Upon completion this year DeepSpot will snag the world record of the deepest pool from Y-40 The Deep Joy at the Hotel Millepini Terme in Montegrotto Terme, Italy which measures 40 meters to the bottom.
The DeepSpot will be an ideal spot for diving and scuba training and promises to suit both beginner and advanced level divers.
That being said DeepSpot will only hold this record for a few months! The Blue Abyss slated to open in 2021 will be a staggering 164-foot (50-meter) deep.
Check out the progress on DeepSpot and keep up to date over on their facebook page here.
Would you swim in one of these extreme pools? Comment below!