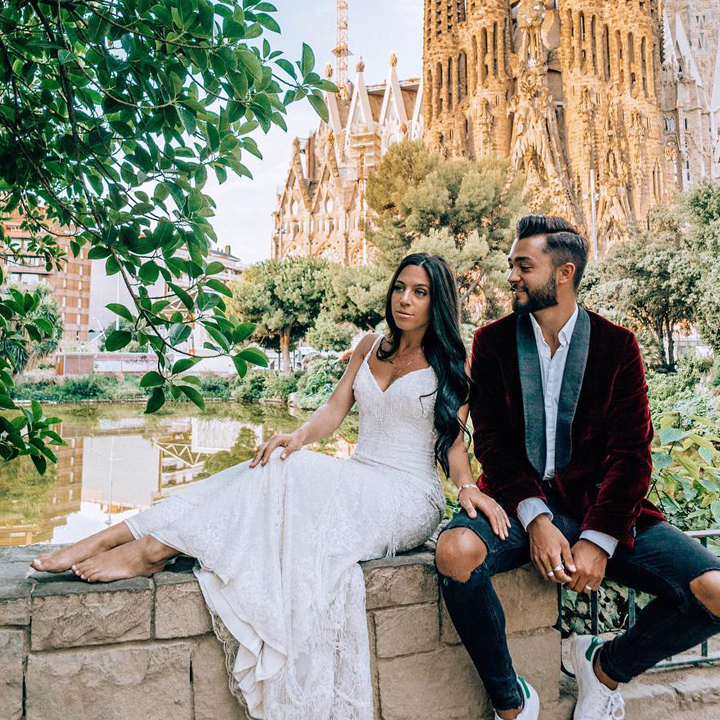 Beautiful wedding gowns and suits are very often worn only once on that one special day.
That is not the case if you are Nick and Zoe Aust.
After tying the knot they set off on not just a honeymoon but nearly a year-long adventure that touched down to 33 countries, all while wearing their wedding outfits and snapping pics to document it all.
Talk about getting your money's worth on a bridal gown!
The concept came to the couple shortly before the epic trip as a fun way to step out of their comfort zone. The rest is history. They grew a huge social following intriguing other travelers, honeymooners and wanderers alike.
You can check out their official site here to keep up with the crazy kids to see what's to come. And browse all the traveling wedding dress pics on their IG account here.
What do you think about this story! We'd love to hear your comments below:)