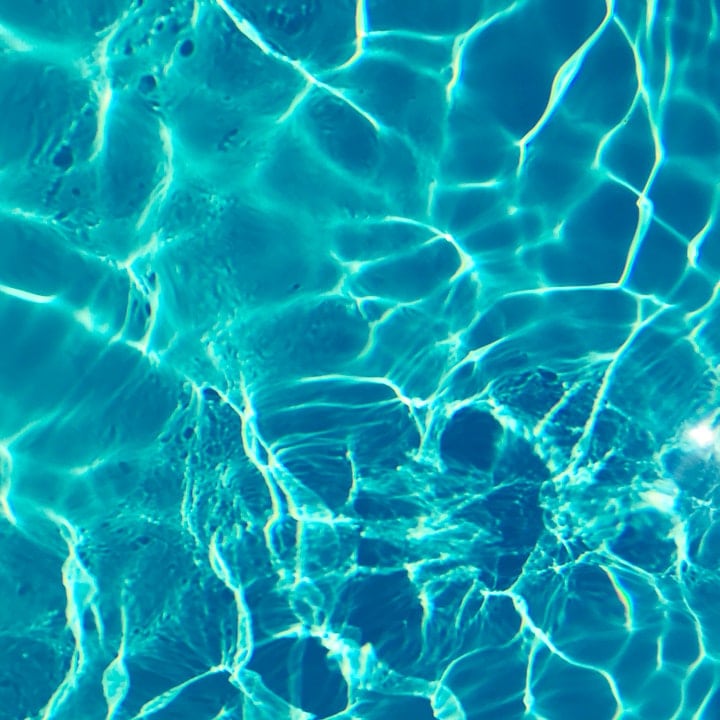 Whether you live in a rainy climate or love to spend your time by the beach or the pool, a waterproof bag is a must-have.
When we visit a new place, we want to be sure our valuables are safe and our things stay dry in the event of rain, snow, or other water catastrophes (hello, splash splash by the pool!).
These protective waterproof bags can benefit you anywhere and at any time of year – from going to the gym to getting caught in the rain.
Check out our list of 16 waterproof bags for travel.
WATERPROOF BAGS FOR TRAVEL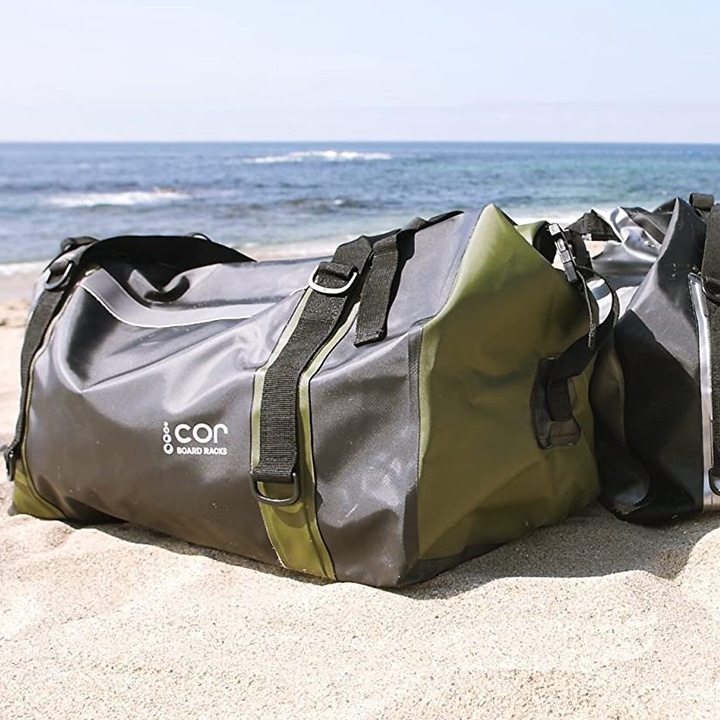 This unisex duffle bag is big and durable, it's made to survive the harshest elements. Count on this bag through wind, snow, rain, hail, rivers, and the ocean. The bag is perfect for travel, sports, camping, hiking, overnights, and more.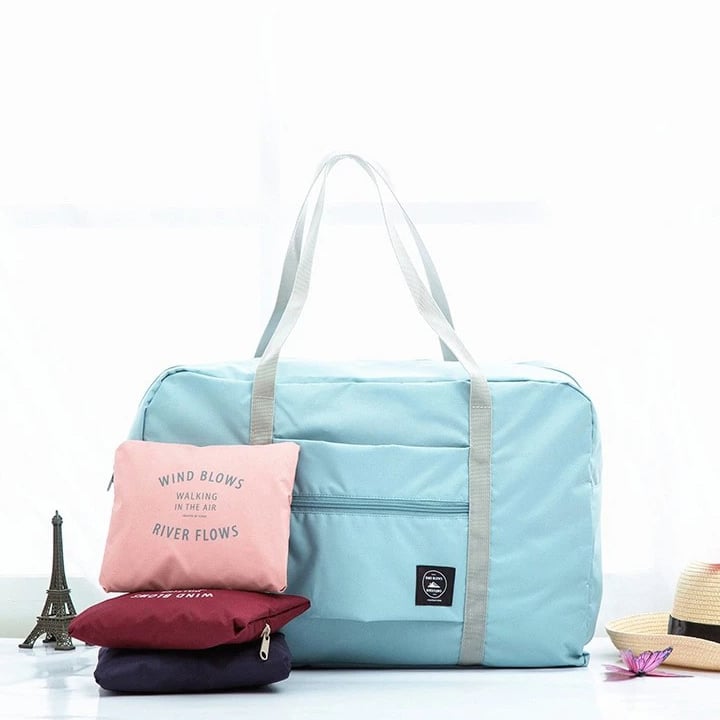 This travel tote is ideal for any and all travelers. It's lightweight, foldable, and slips right over your luggage handle – making it easy to pull it around the airport.
The durable material is waterproof, tear-resistant nylon. This bag can fit overhead or under the seat and will fit everything! It's made of multifunctional, high-quality fabric and is water-resistant – preventing spills and rain from ruining your belongings.
Choose from a variety of colors and enjoy this awesome, waterproof tote!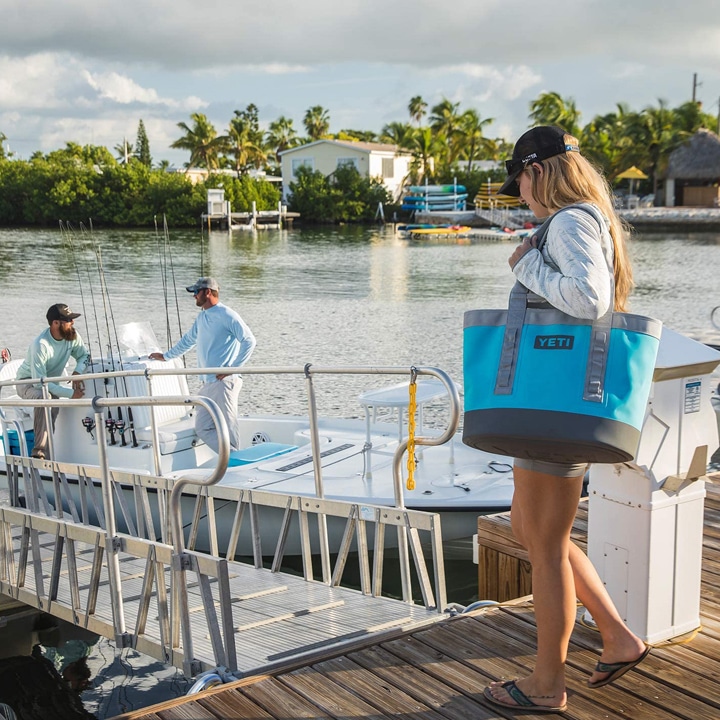 The YETI Camino Carryall Bag is perfect for the beach-goers and the boat-goers combined.
The shell provides protection for everything inside and provides a punction and abrasion-resistant exterior. Easy to carry with durable straps, this waterproof bag is an essential bag to have in your home.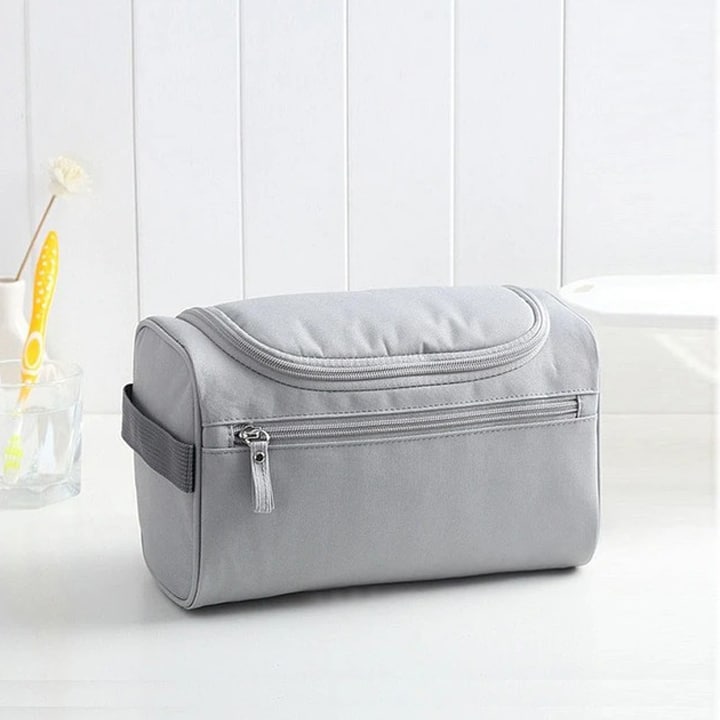 How about a waterproof travel kit that fits your small toiletries and other small items when you travel?
Whether you're visiting grandma's house, running away for the weekend, or traveling for months, this little guy is made from tough, waterproof nylon that is easy to wipe down and clean.
Made with easy zippers, a mesh pocket, and a hook on the side so you can easily hang it on the go.
WATERPROOF BAGS FOR PHONES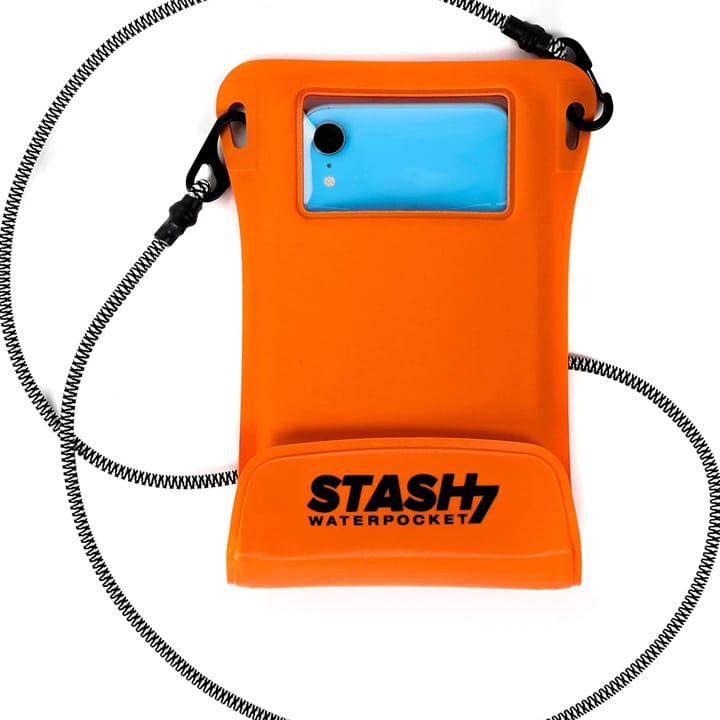 The Stash 7 Waterpocket has an "IPX-8 waterproof certification by the world's leading testing & verification company, meaning that it's fully submersible and safe to take on every water-filled adventure."
That means surfing, paddleboarding, jet skiing, boating, diving, nothing is off limits!
This product features the one and only Stash Leash, which is a rugged 40″ UV and abrasion-resistant, nautical grade shock cord. You can clip it, loop it, and you'll never lose it. You can take your phone underwater, where it will be fully functional with this case and you will not risk damaging it.
Woohoo!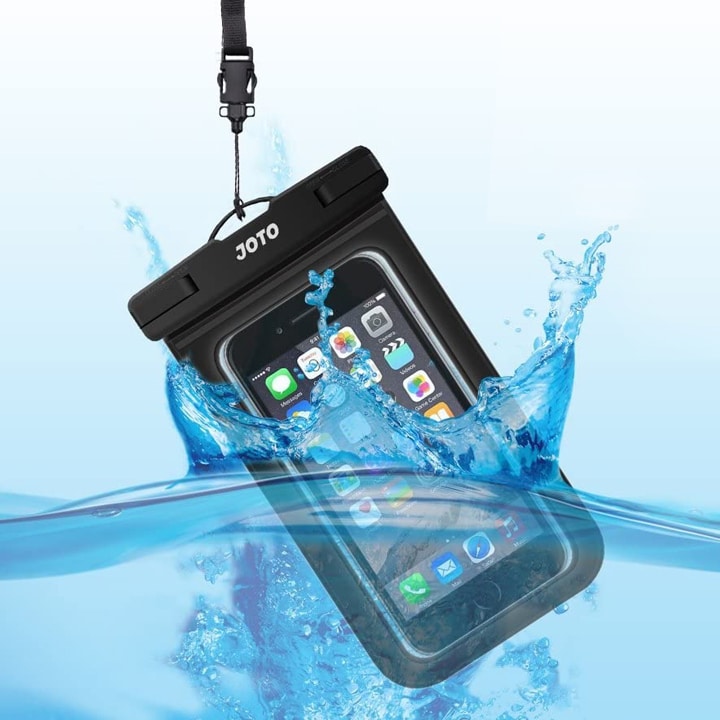 These little waterproof pouches will come in handy in more ways than you know. When you're out and about, you're not sure what opportunities will present themselves! Like maybe water sports, water parks, swimming, etc. and protecting your phone is important.
These pouches fit all smartphones and have clear sides so you can continue to take photos and videos, check messages, and emails.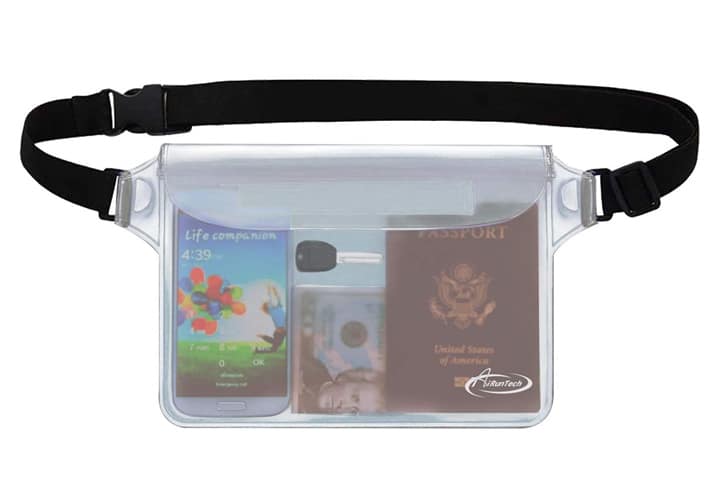 We love this clear case because we know we can still have fun, take photos, and create memories while using it. Whether we're snapping photos of fish or just riding on a boat, we want to protect our phones.
With the AiRunTech Waterproof Pouch, you can do just that. It's touch-friendly, extra spacious, and it comes with a waist strap/pouch to hold other important valuables like your wallet, Passport, etc.
WATERPROOF BEACH BAGS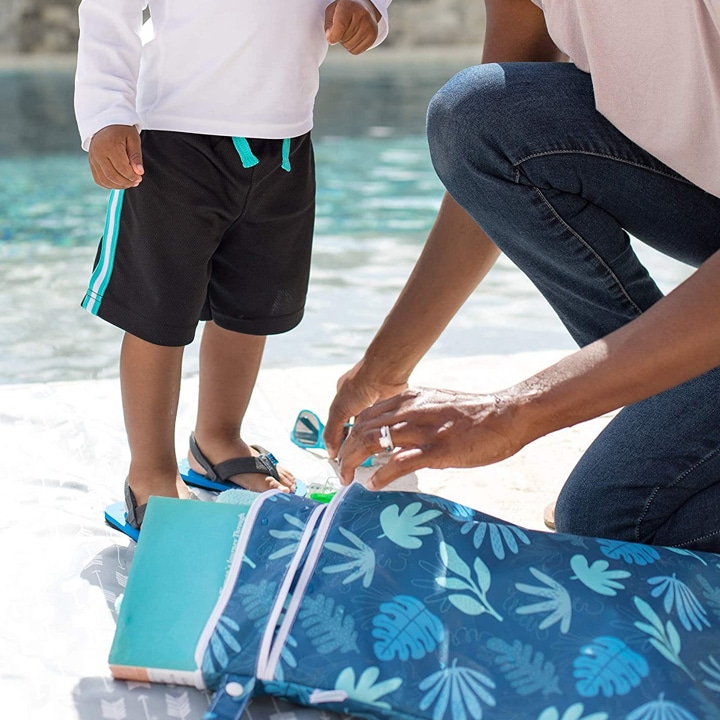 This smaller size waterproof bag is a great alternative to single-use plastic bags and can be used in a variety of situations.
As a waterproof bag for the beach, you can store wet bathing suits or liquids in the bag to keep it from leaking in the car or in another bag. It zips closed and has a handle.
The cool part is you can zip wet stuff in one pocket and dry stuff in another, and the dry stuff will stay dry! Not only do these bags reduce waste, but they are wipeable and machine washable allowing you to use them over and over again.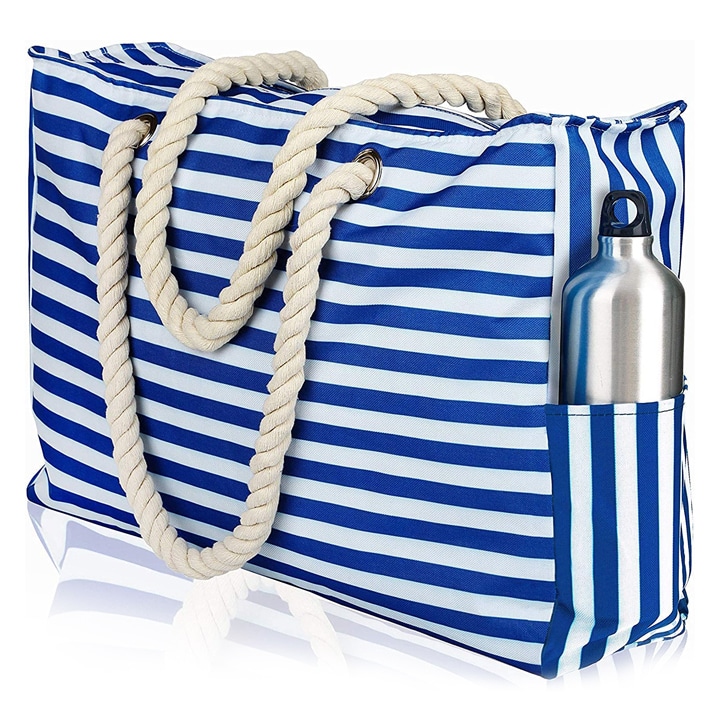 This waterproof beach bag from Shylero boasts 100% waterproof material, sturdy rope handles, a durable, washable fabric, a large interior with pockets, outside pockets, and a built-in key holder and bottle opener (thank goodness!).
You can fit everything in this bag – your wet bathing suit, wet towels, sunscreen, snacks, magazines, books, beverages, everything you need for the beach, and more.
Amazon's Choice of a waterproof beach bag is a little smaller than the one we mentioned above – perfect if you're traveling solo to the beach for the day.
This bag features washable, waterproof fabric, zipper closures and several pockets, 11-inch straps, and bottle holders on the sides of the bag. It's a trusty, functional bag for the beach, shopping, visiting friends, traveling, and more.
WATERPROOF CAMERA BAGS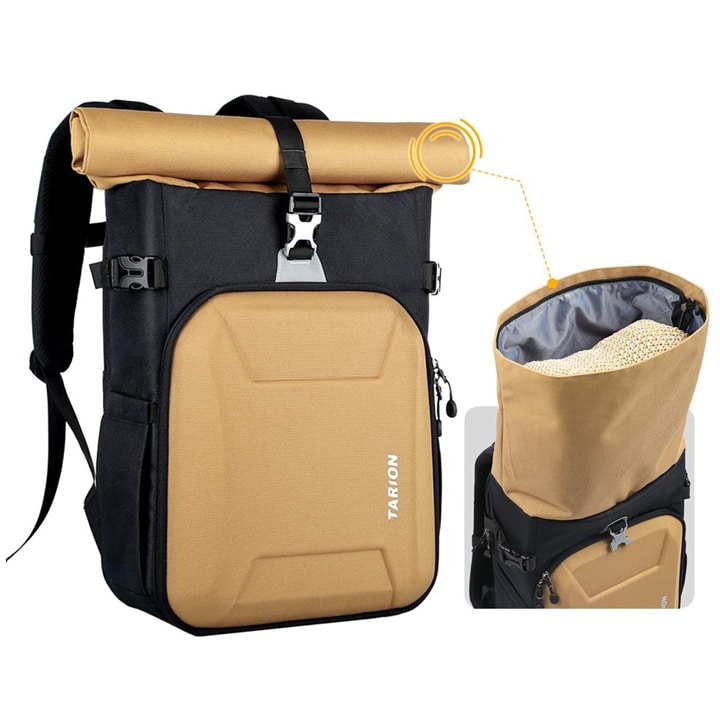 Are you traveling with a camera? Have you considered purchasing a camera bag that's waterproof in the event of rain? Check out the Tairon XH Camera Backpack featuring a hard shell and a roll top.
This bag is extremely waterproof to keep your belongings from getting wet, and the hard shell makes it shockproof – protecting your camera and its accessories.
As a backpack, everything is evenly spaced out when packing this bag, so your back will not be in pain when carrying. Utilize an extra 10% of space with the roll top.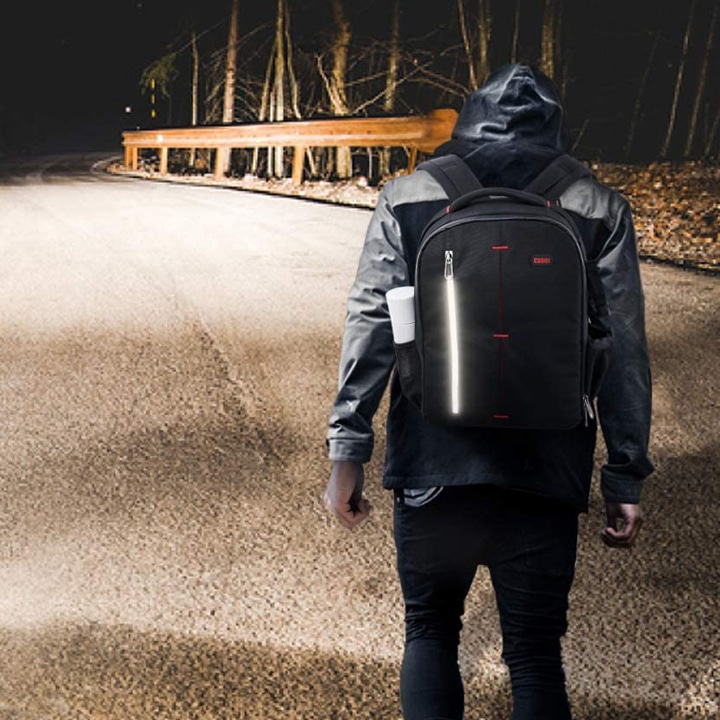 The ESDDI Camera Bag boasts a large capacity, a water repellent design, and a versatile exterior.
The bag is made of high density waterproof, durable, weather-resistant 900D polyester nylon and it comes with a rain cover. Nothing will get damaged or wet in this bag!
The Zonman Universal Housing Case allows you to take photos and videos underwater with your DSLR up to 16 feet.
This pouch keeps your camera safe from water, snow, rain, wind, dust, and sand. It's suitable for water sports and features a neck strap so that you can utilize your camera as you normally would.
WATERPROOF BOAT BAGS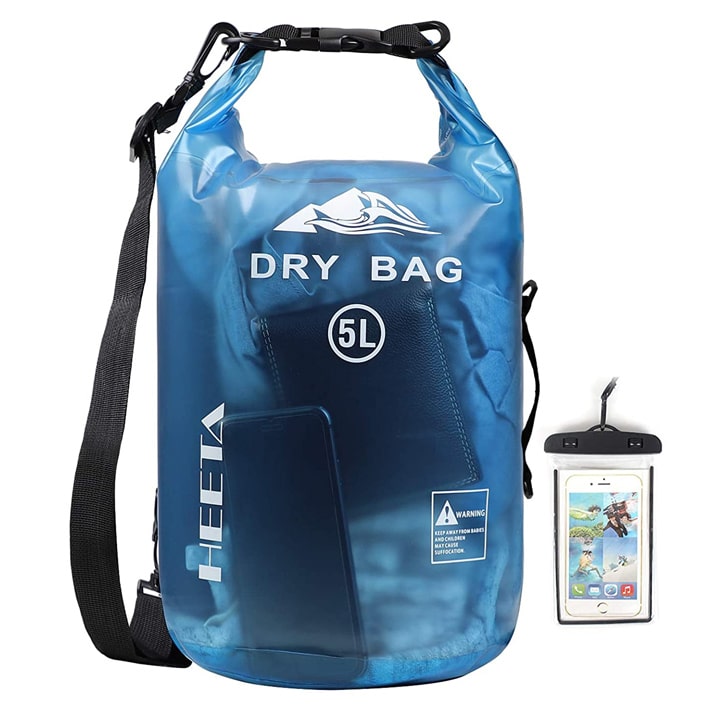 This waterproof dry bag uses professional seamless technology to bring you peace of mind when participating in some water sports like boating and kayaking.
Made with wear-resistant PVC material, the material is strong for all activities. The bag can be carried on your back as well for camping, hiking, and more.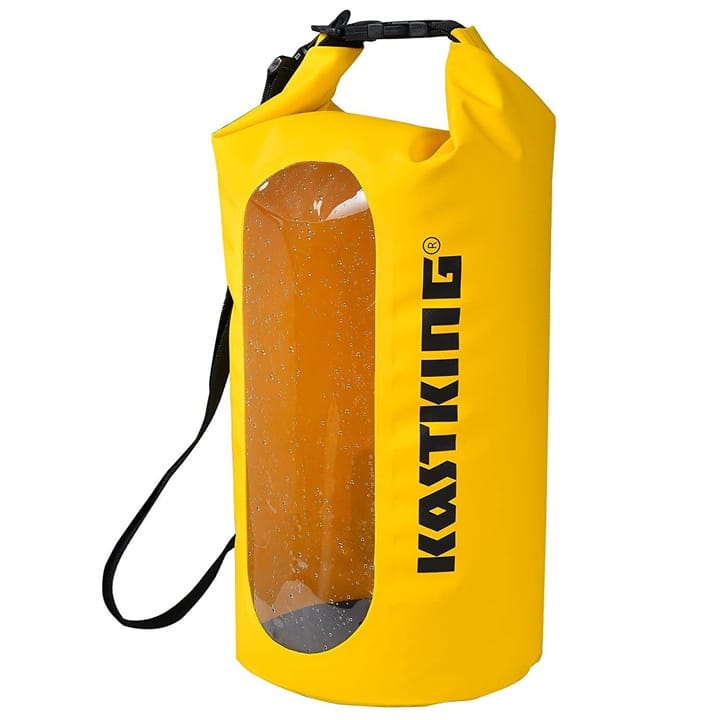 With 5 full stars on Amazon, we know this bag doesn't disappoint. This KastKing Dry Bag has incredible qualities to offer: a ridge stiffening blade for an ultra water tight seal, ultra reinforced vinyl at stress points, made from durable 500DPVC, and has high performance welded seams.
On top of that, it's snow proof, sand proof, and dustproof, and it can be used as a supplemental emergency flotation device (not to replace PFDs).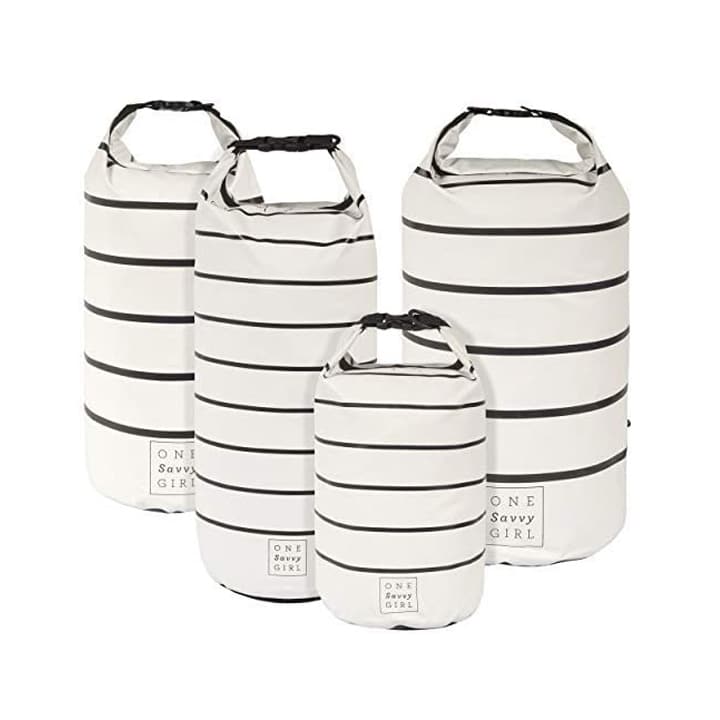 This collection of waterproof dry bags is perfect for your next day out on the boat. They're 100% leakproof, rollable, packable, and come in different colors and sizes.
Now that you've seen our list of 16 waterproof bags for travel, what did you think? Did we miss any bags that you really love? Please leave us a comment below!