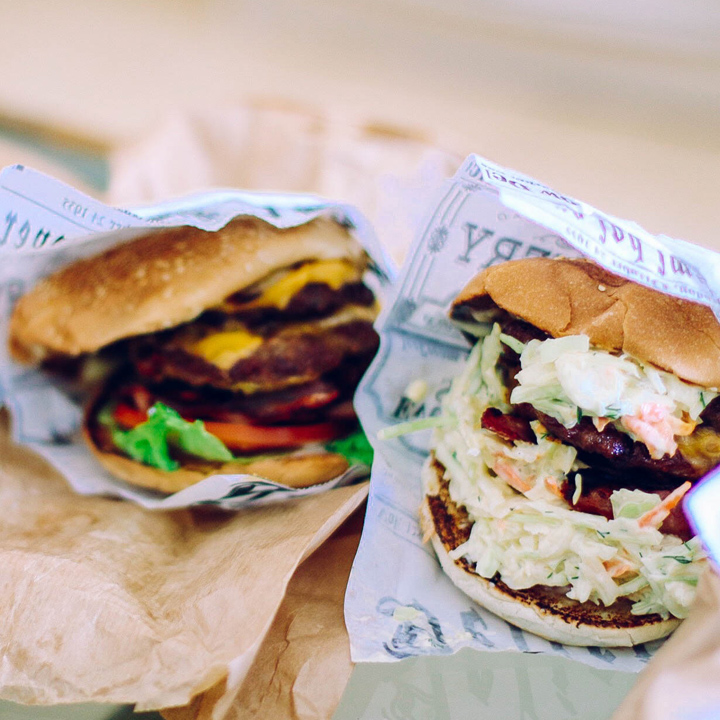 When we're traveling and we're in a hurry or on a budget, we might not always make it to the fine dining spots for breakfast, lunch, and dinner.
Enter the amazing landscape of street food and local fast food around the globe.
Fast food differs around the world, however, they all follow the same speed when cooking and serving their food: fast.
Here's our list of the best local fast food in 20 countries and how to find them.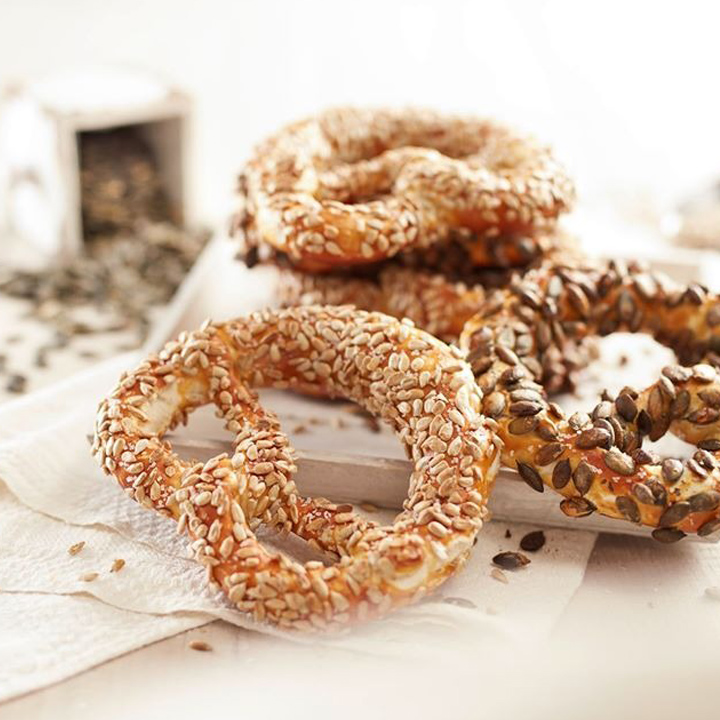 When you visit the Ditsch site, you're greeted by a beautiful, mouth-watering image of one of their famous pretzels and the slogan, "Pretzels are our passion."
The company celebrated 100 years of business in 2019, Wilhelm Ditsch started his pretzel bakery in 1919. Although the bakery was destroyed in World War II, the family rebuilt and has been baking ever since.
Get pretzels filled with garlic butter or herb butter, Swabian style pretzels, pretzel rolls and sandwiches, Bavarian pretzels, and more in this fast food chain that's available in Germany, Switzerland, Austria, France, and other retailers.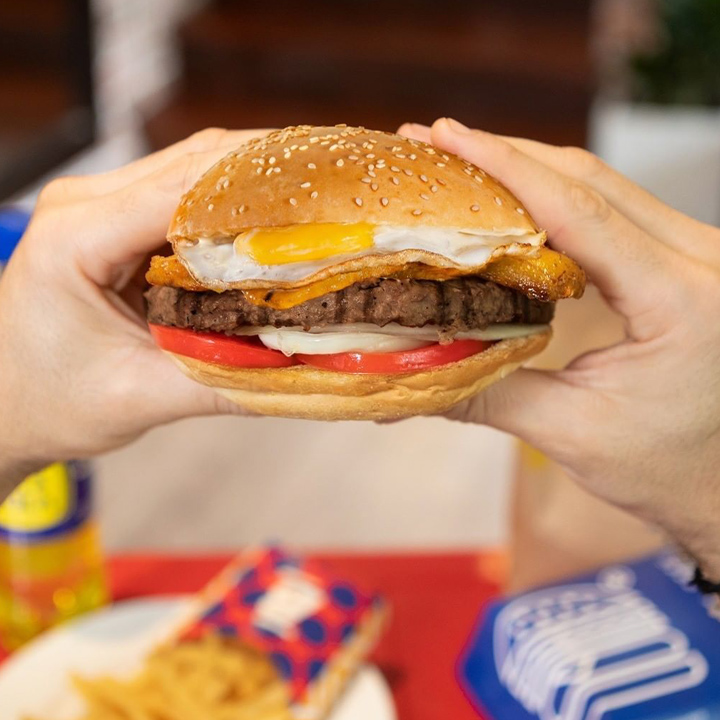 Bembos is a Peruvian fast-food chain serving up crispy chicken sandwiches, meaty burgers, burgers with tons of toppings, and combo meals.
Wonder how they came up with the 'Bembos burger'? Us too! The Bembos burger was created with the idea that "the hamburger should have: fine steer meat (beef cattle up to 3 years old), a pleasant seasoning for the demanding Peruvian palate and that it be cooked over charcoal."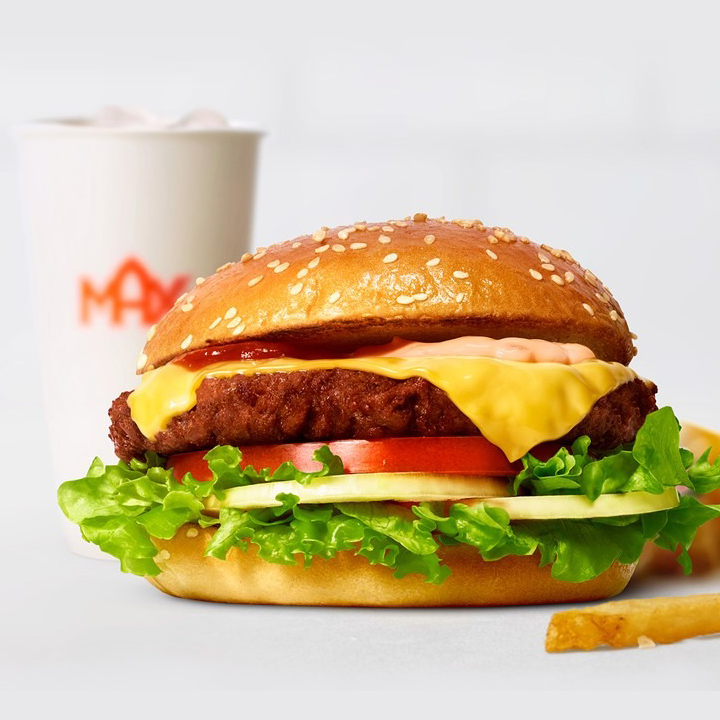 Max Burgers are a burger chain in Sweden that promotes climate positive food.
What is climate-positive food? Essentially, the burgers offset not just 100% of their emissions, but 110%, making them climate positive. With no trans fat or GMO's these burgers are for the healthy side of all of us.
Check out these delicious burgers that win taste test after taste test every year in Sweden.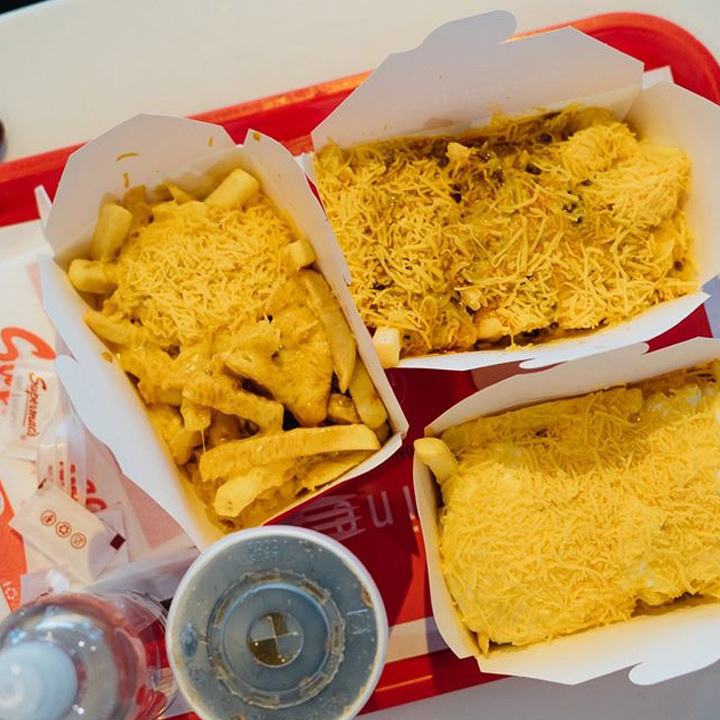 Supermac's opened in 1978 in Galway, Ireland. Since then, the chain has been serving delicious burgers, fries, and shakes to the Irish and any visitors.
There are a variety of burgers, chicken sandwiches, and chicken nugget options, as well as subs, buckets to share, ice cream, and breakfast options. Supermac's has everything your stomach could desire.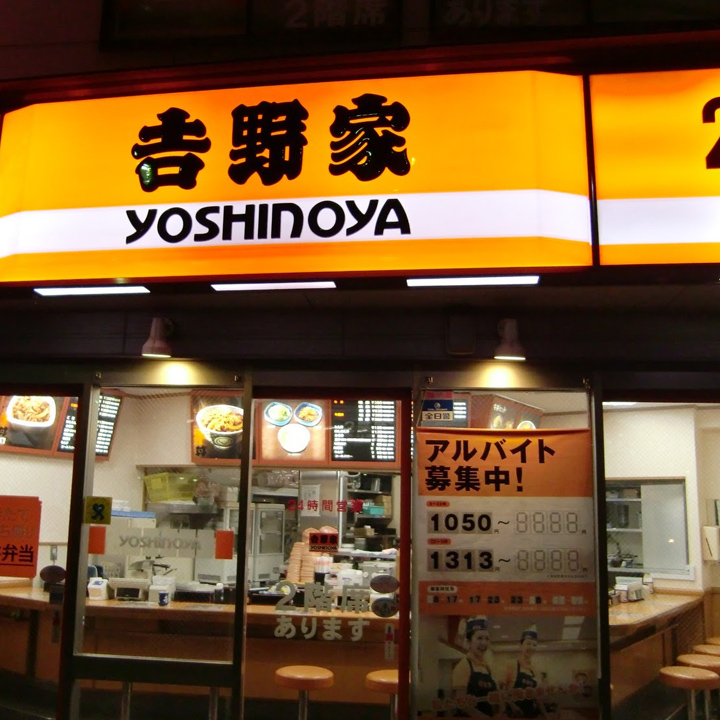 Yoshinoya food chain goes way back to 1899. That year, a family-run shop opened in the fish market that existed in Nihonbashi, Chuo-ku, Tokyo.
Today, it strives to make food that's "tasty, cheap, and fast." The menu features fried chicken, pork, and beef bowls, as well as salads, fish, rice, and warm breakfast meals. The chain is currently only located in Japan.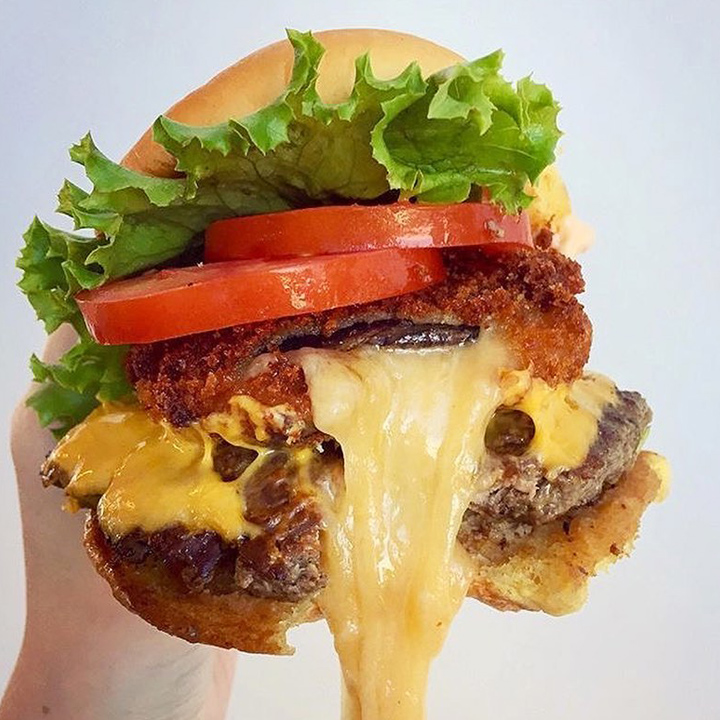 Shake Shack started as a hot dog cart in Madison Square Park in Manhattan to support the Madison Square Park Conservancy's first art installation.
As people lined up every day for the burgers, fries, shakes, and the infamous Shake Sauce, the company grew. Now, Shake Shack is located in several American states as well as select locations in Asia and Europe.
Try the Shack Stack: A cheeseburger and a Shroom burger topped with lettuce, tomato, and Shack Sauce.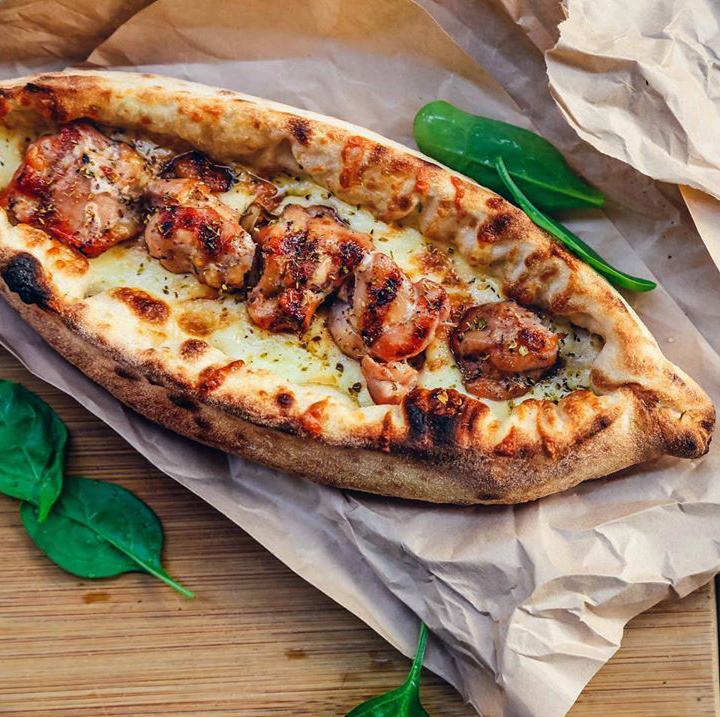 When in Rome, do as the Romans do! And when in Athens, do as they do too! Make a stop at Smak. for some delicious fresh Greek food.
Smak. has one location in Athens serving freshly baked pizzas in different variations, including vegetarian options as well. The shop combined the techniques of peinirli (a Turkish word meaning "cheese") with the techniques of Italian pizza. Our mouths are watering over these pics!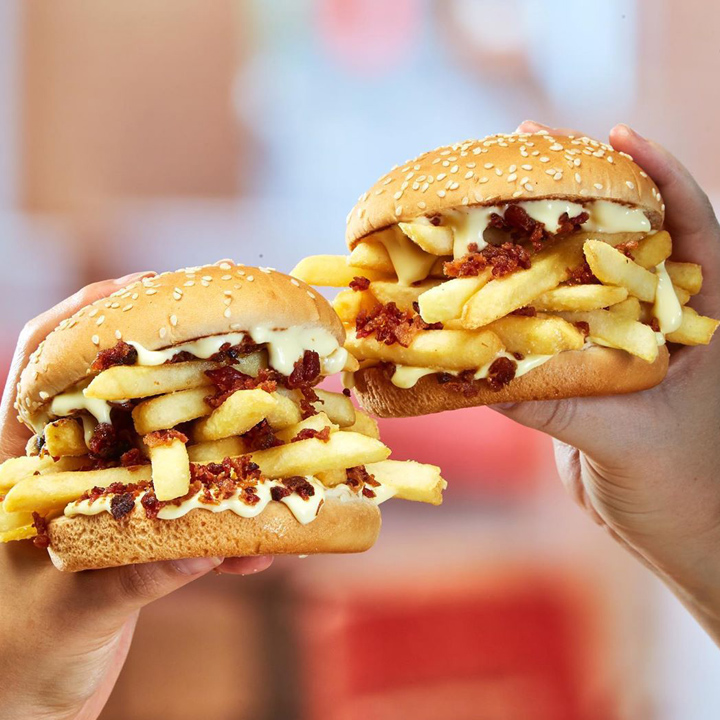 Hungry Jack's began in Perth, Australia in 1971. If the logo looks familiar, it's because Hungry Jack's is the master Australian franchise of the Burger King Corporation.
Now it's own entity, Hungry Jack's is serving mouth-watering burgers, fries, salads, breakfast sandwiches, bundle meals, slushies, ice cream, and more. Hungry yet?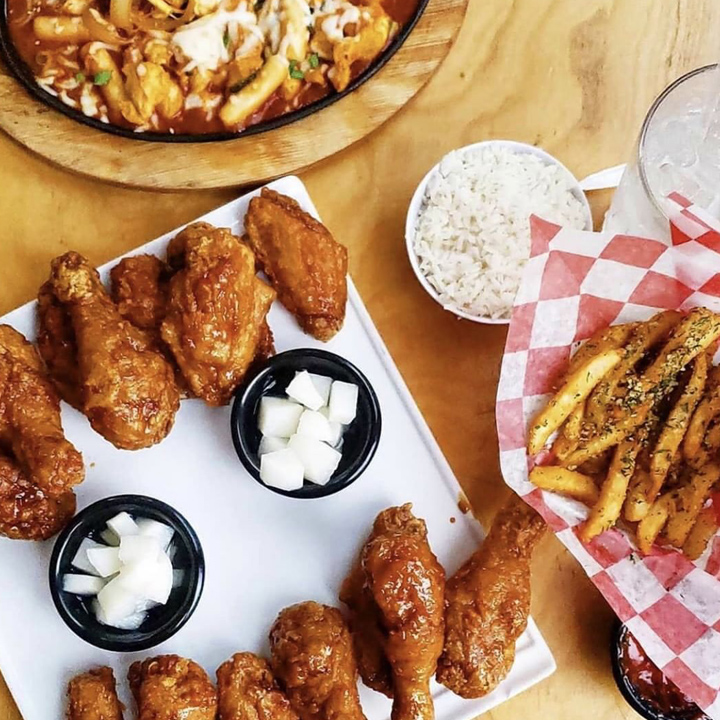 Bonchon Chicken in South Korea is all about everyone's favorite meat: chicken. The signature Korean flavor was created back in 2002 and is hand-brushed onto each piece of double-fried chicken from Bonchon Chicken.
Did you know "Bonchon" means "my hometown" in Korean? It represents the company's mission, "to be a constantly reliable source of familiarity and comfort for our customers." Check out this fantastic chain in cities all over the globe.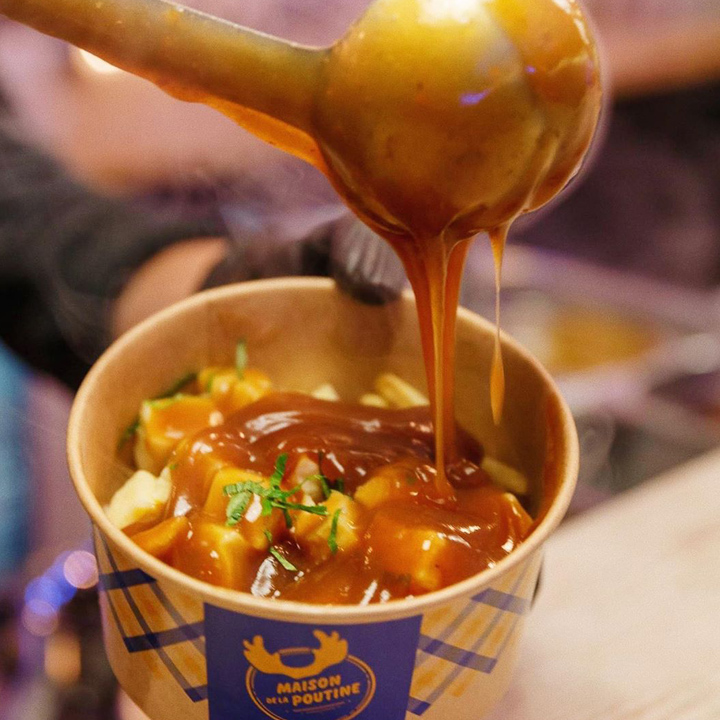 What is poutine you ask? Maison de la Poutine has the answer for you and then some.
This Canadian chain boasts an iconic dish from Quebec, Canada that includes french fries, a creamy sauce, and some garnishes. Homemade fries, secret Poutine sauce, and unique Poutine cheese make cool combinations like The Lumberjack (Lardons, caramelized onions, mustard curds, crispy fried onions, and secret gravy sauce) and The Trapper (pulled pork with maple syrup, popcorn with smoked paprika, and secret gravy sauce).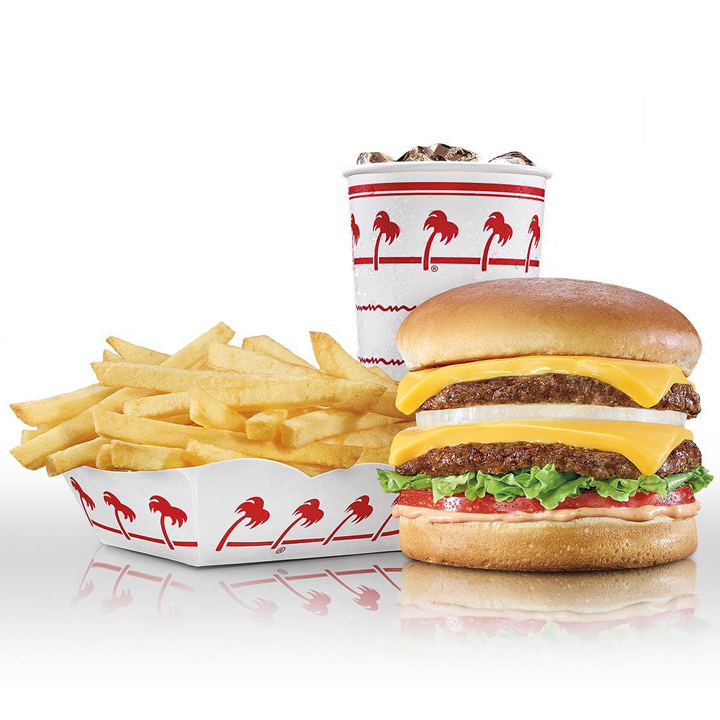 In n' Out, California's most famous burger joint now has locations in Oregon, Utah, and Texas.
Starting in 1948, Harry Snyder introduces the joint to California, and every day before dawn, he would visit the meat and produce markets to pick out fresh ingredients.
Those ingredients are still super popular today in their favorite dishes like the Double-Double, the Triple Triple, or the Quad Quad (yes, 2 patties, 3 patties, and 4 patties).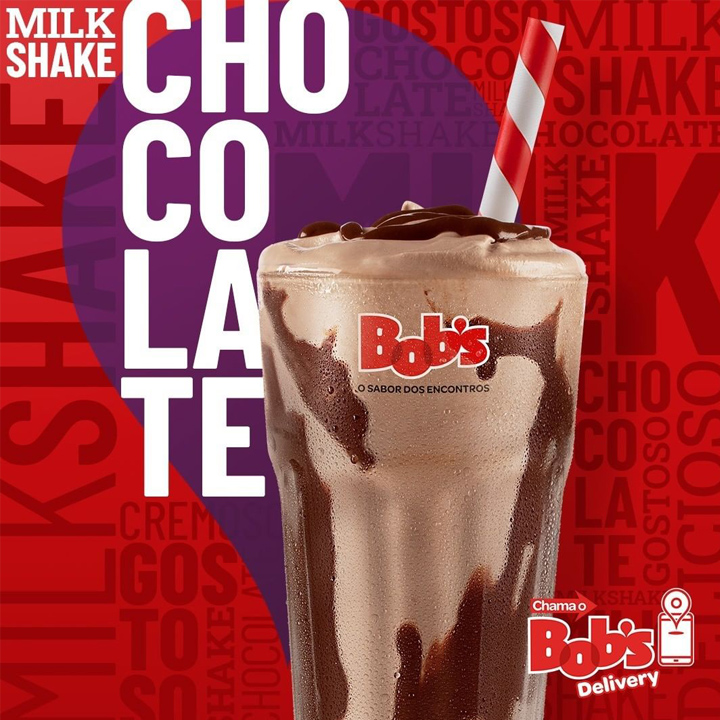 In 1951, Bob, Robert Falkenburg, opened Falkenburg Sorvetes Ltda., which sold exclusively vanilla ice cream, with machines and recipes brought from the United States.
Bob was a tennis champion at the Wimbledon tournament in 1948 and 1949. In 1952, the first Bob's store was opened in Brazil, launching the hotdog, hamburger, Ovaltine milkshake, and sundae in the area.
The recipes have evolved over the decades to meet the taste buds of Brazilians. The chain serves up all kinds of burgers, chicken sandwiches, french fries, salads, and shakes.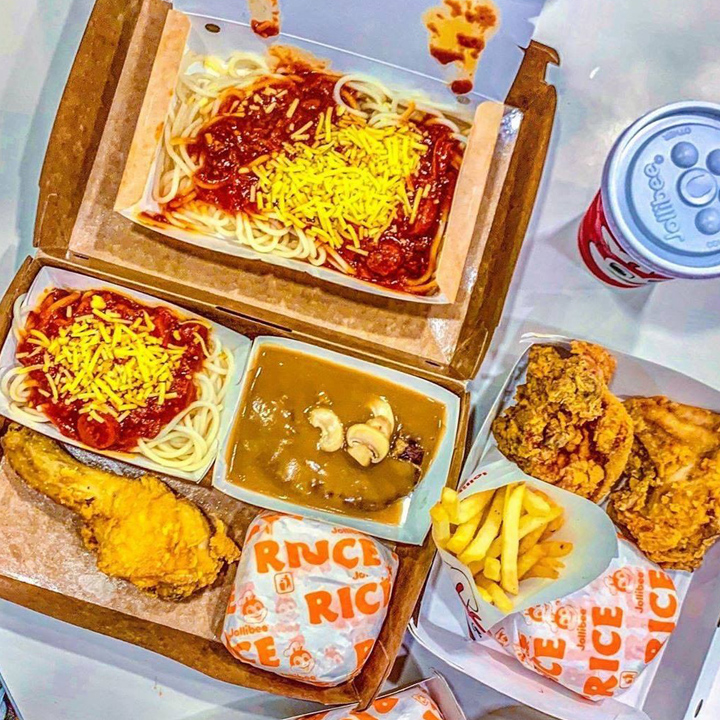 Jollibee is the largest fast food chain in the Philippines, the well-loved brand values family, great products, and quality systems.
Check out their menu for burgers, chicken, breakfast, fries, hotdog sandwiches, noodles, and rice meals.
The company has expanded to Vietnam, Brunei, Hongkong, Singapore, Macau, Malaysia, the US, Canada, Saudi Arabia, UAE, Qatar, Kuwait, Bahrain, Oman, Italy, and the United Kingdom.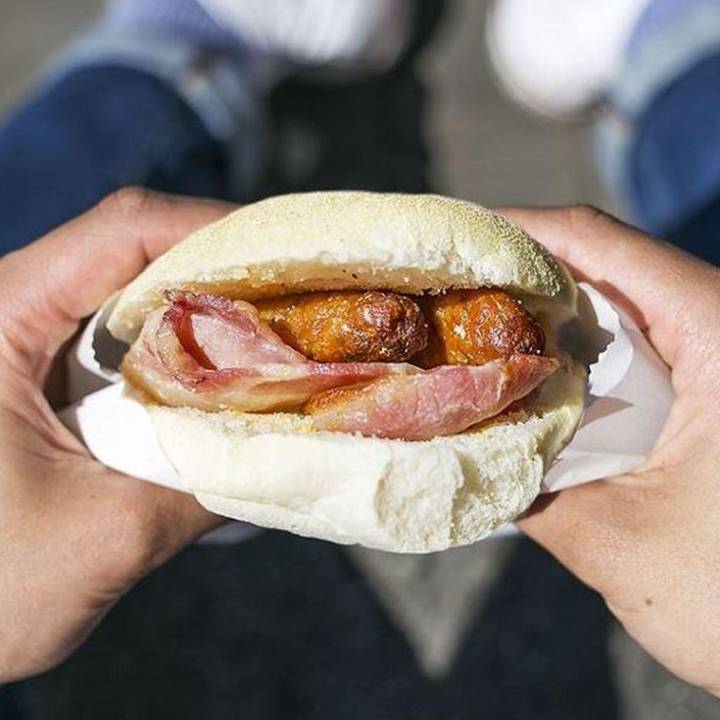 When Greggs started 75 years ago, the company was dedicated to delivering fresh eggs and fresh yeast to the families of Newcastle.
Today, there's over 1,700 Greggs in the United Kingdom and each location is serving up delicious sandwiches, bakes, breakfast options, doughnuts, brownies, and the incredible freshly ground Fairtrade Espresso.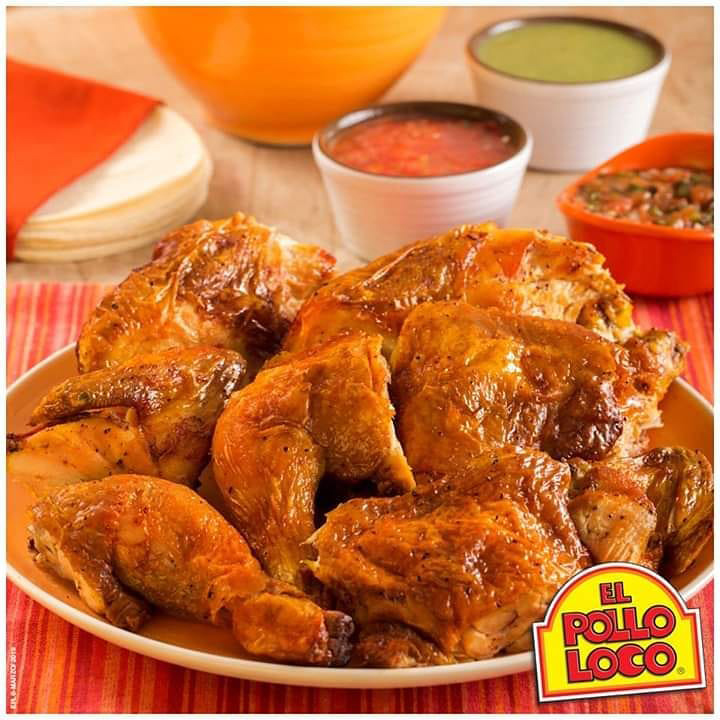 Here's all you need to know about El Pollo Loco: it's chicken and it's unique! According to their site, the chicken is "prepared and marinated in an exclusive recipe that has been preserved by the family for several generations. It is a mixture of condiments, herbs, spices, and fruits that give it, together with the roasting process, that unique flavor."
El Pollo Loco is available in Mexico and now in Los Angeles. Grab some chicken, rice, beans, salad, fries, and quesadillas at this popular Mexican spot.
With currently 39 stores in Nigeria and more to come, Kilimanjaro is a growing chain in Africa.
The menu features select popular contemporary and Nigerian offerings including plantain porridge & beef kebab, yam fritters & breaded fish, and okro soup with swallow.
You can also find shawarma options, fried rice, beef, doughnuts, soups, pasta, and chicken on the menu.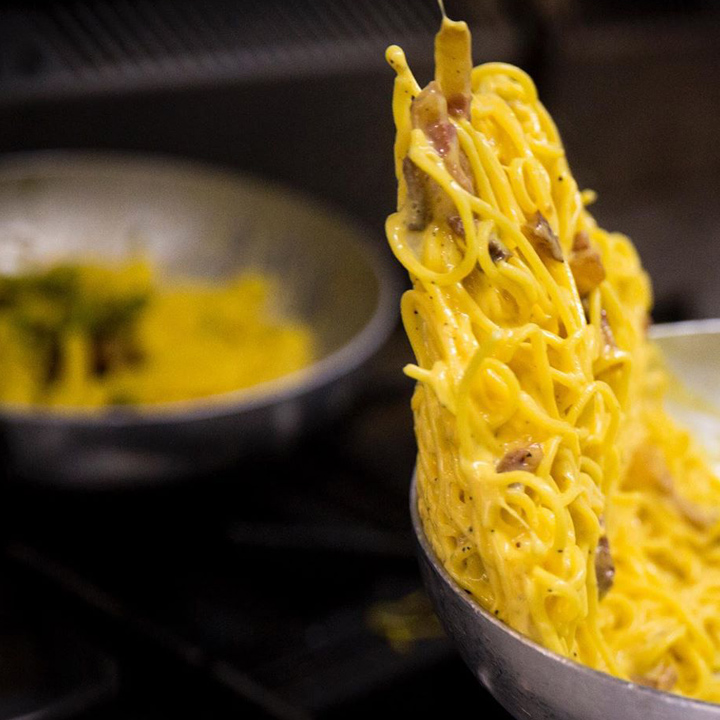 Pastasciutta is a smaller, local fast food chain in Rome, Italy. With just two locations, the restaurant serves delicious, ready-to-eat pasta in just 2-3 minutes. The main meals include Strozzapreti al Pomodoro, Strozzapreti al Pesto, and Rigatoni Cacio e Pepe – yum!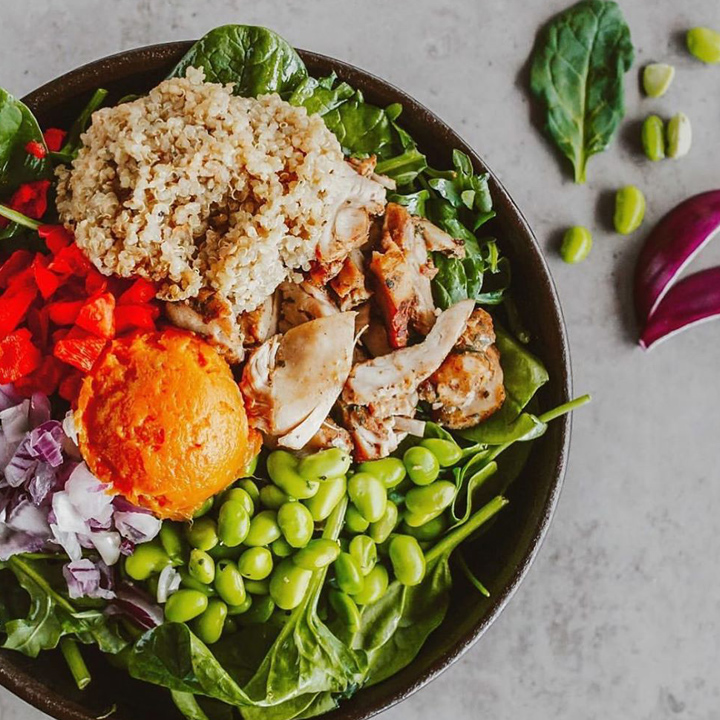 Fresco is a smaller fast food chain in Iceland that sells salads, bowls, wraps, and other healthy combinations. You can build your own salads too! This chain is all about homemade sauces and fresh ingredients.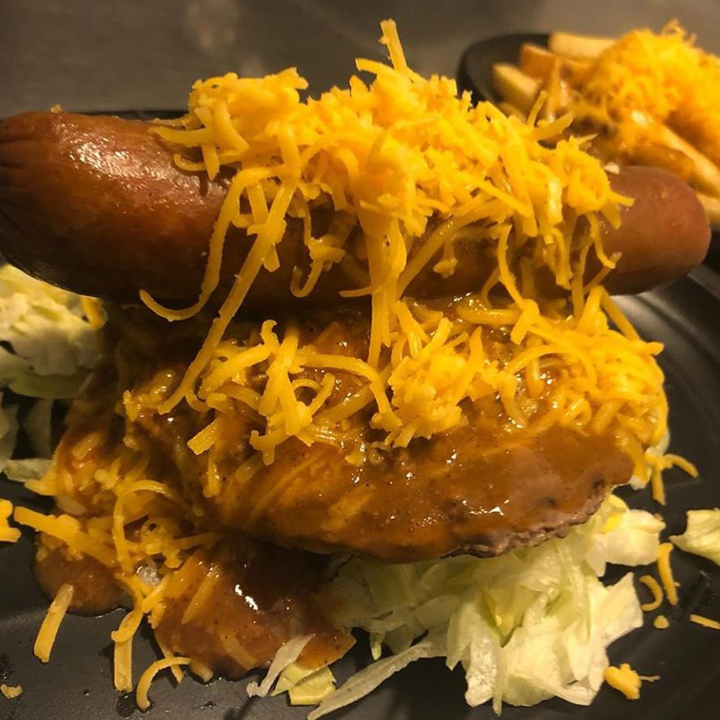 The Jordanian Daoud Family immigrated to Cincinnati in 1965 and began crafting the most delicious chili. In 1985, members of the family move back to Jordan and Chili House was born.
Now, there are over 133 locations in 7 countries serving chili, burgers, specialty sandwiches, salads, fries, and Coney Island-style hot dogs.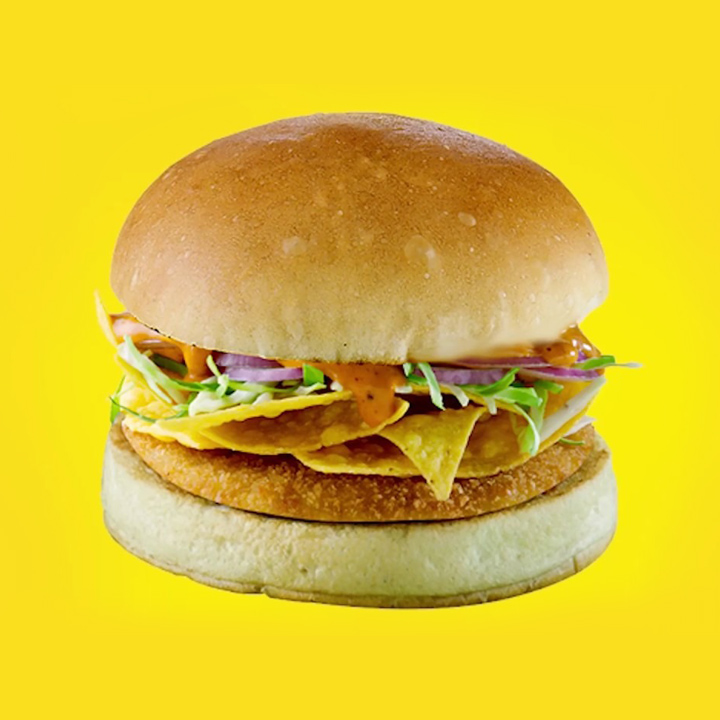 Jumboking is a famous fast food chain based out of Mumbai, India. They offer different kinds of burgers like corn patties, veggie patties, patties with nachos, french fries, sundaes, wraps, and shakes.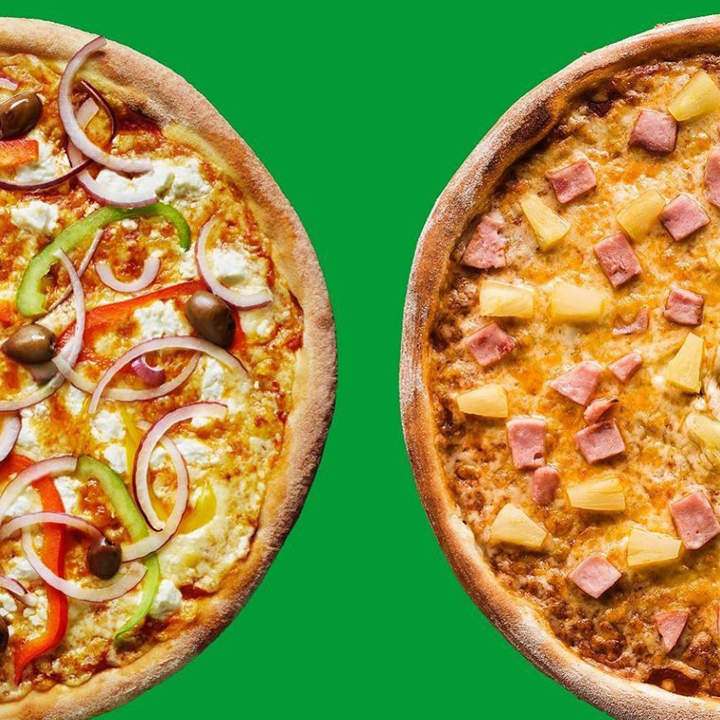 Kotipizza is a Finnish pizza chain and it happens to be the largest chain in the Nordic countries.
There are now 280 restaurants in Finland serving all kinds of pizzas and make-your-owns too. We recommend the Berlusconi (homemade pizza cheese, smoked reindeer, chanterelle, red onion) for a traditional Finnish taste and the Fiery Chicken Kotzone (pizza base, high fiber, Mexicana sauce, half cheese, grilled chicken, pineapple, salad, red onion).
This spot makes pizza in all kinds of ways, ones with crust on top too!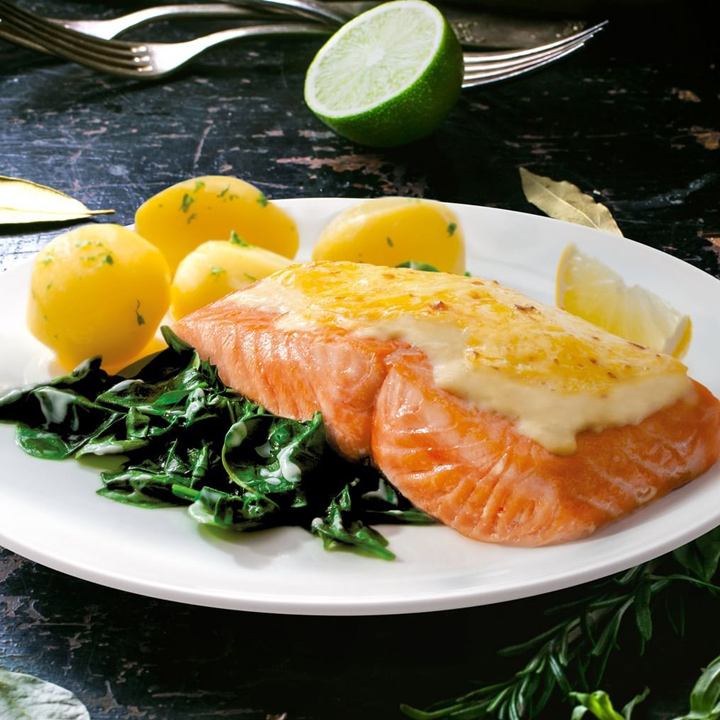 Nordsee, which translates to North Sea, is another German fast food favorite because this joint does fast food fish, right. Located in Germany, Belgium, Austria, Hungary, Romania, and the Czech Republic.
Nordsee offers wraps, sandwiches, salads, and more. Check out the Shrimp Mano Wrap or the Smoked Salmon Bagel, which included a creamy dill honey mustard, salmon flakes, cucumbers, and lettuce. Yum!
Here are some tips for finding fast food: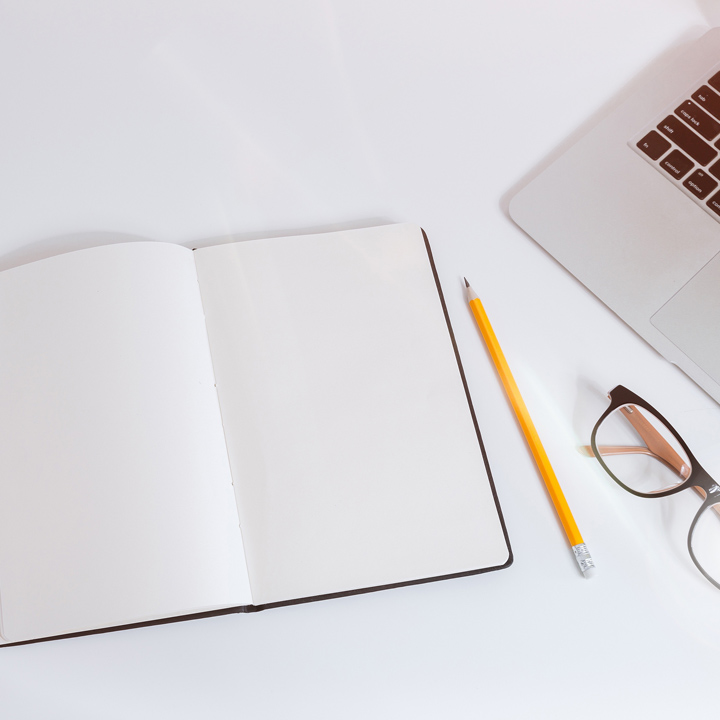 Do a quick Google search before you get to your destination. Type in "fast food – destination," but be as specific as you can. From here, you will find addresses and websites to help you decide what you want to eat and where.

Make a note of the names of these places, or if other major chains are available. For instance, McDonald's, Starbucks, Dunkin' Donuts, Subway, KFC, and others.

Ask! If you're staying somewhere with a host, other guests, or a front desk, ask these people if there are any fast-food joints around and where they are.
Looking for more food-spiration? Check out our list of 25 Instagram Foodie Travel Influencers to Follow Right Now.
Now that you've seen our list of local fast food in 20 countries around the world, what did you think? Did we miss any big ones? Leave us a comment below!