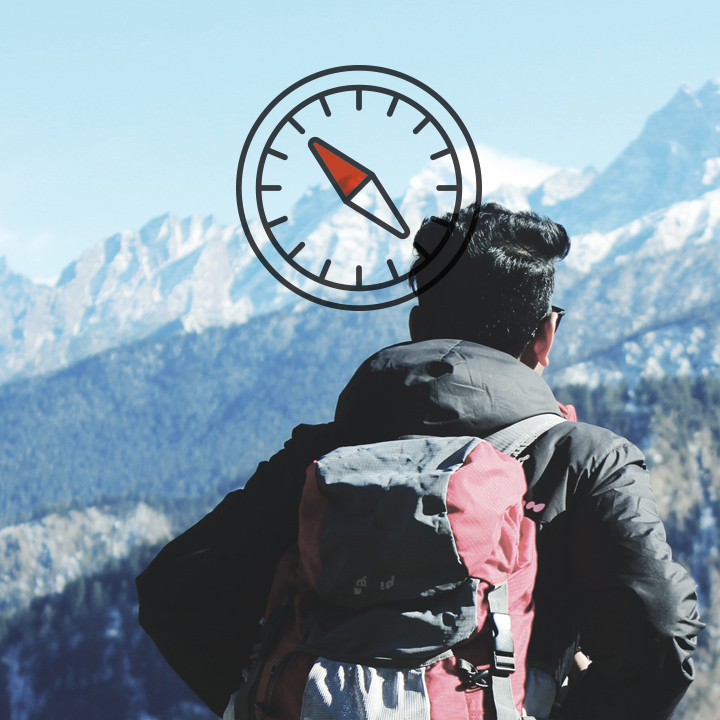 There's always a lot to think about when planning a camping trip.
From where you will stay, what you will eat, and the things you want to do in between. It can be easy to forget some important things to bring with you, so we've compiled a list of 12 camping backpack essentials. Here they are. 👍🏼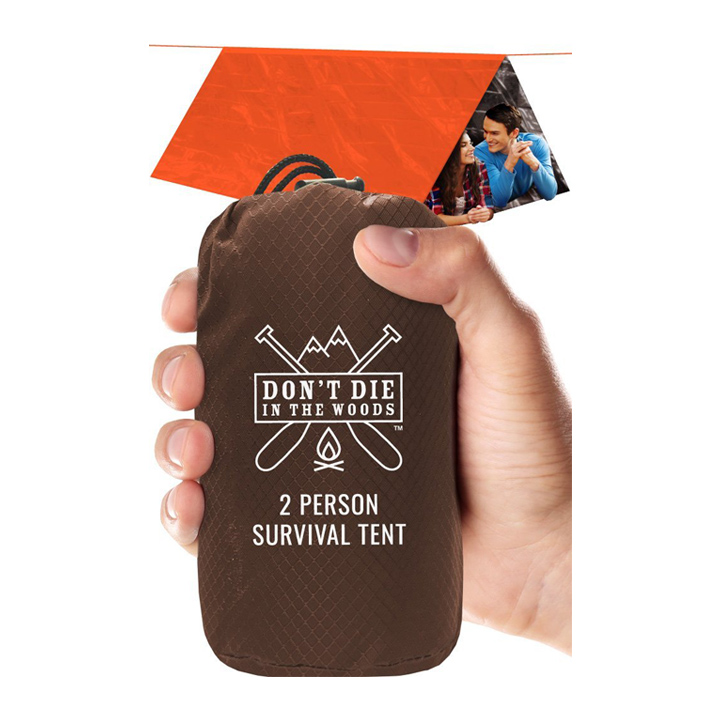 Of course, there needs to be some sort of shelter involved when you set up camp. If you are packing just a backpack, this Don't Die in the Woods Survival Tent is essential. It folds up super small to fit in your hand, but it fits two people! ⛺️
The tent uses Heatflex technology to keep heat in when it's colder and it reflects heat as well (just have to turn it inside out). It's waterproof and windproof!
A tent like this is important for worst-case scenarios if you are away from your campsite or emergencies. If something unexpected happens, you'll have this survival tent in your backpack wherever you go.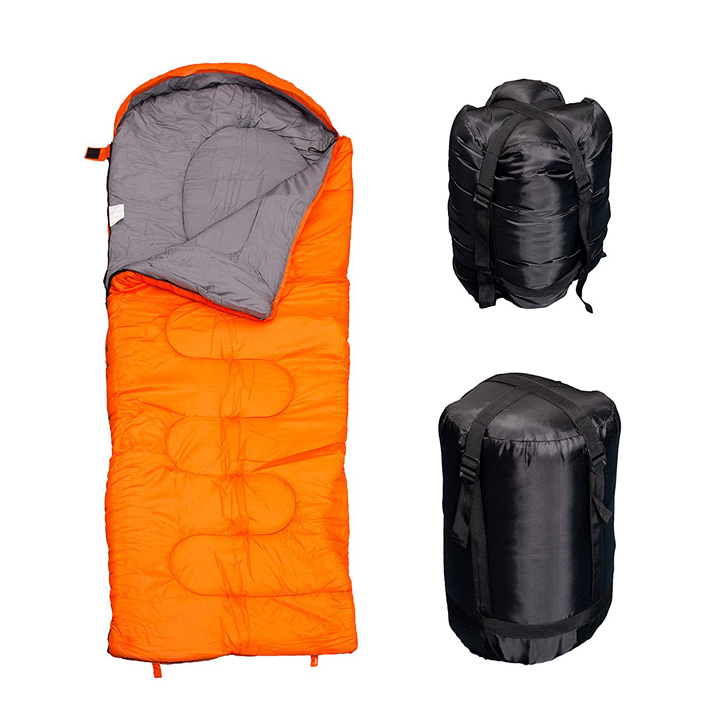 There are many many sleeping bags online, and most of them fold down to the same size. This RevalCamp Sleeping Bag folds and is convenient to carry in a backpack, as well as comes in a variety of colors!
Lightweight, compact, colorful. 👏🏼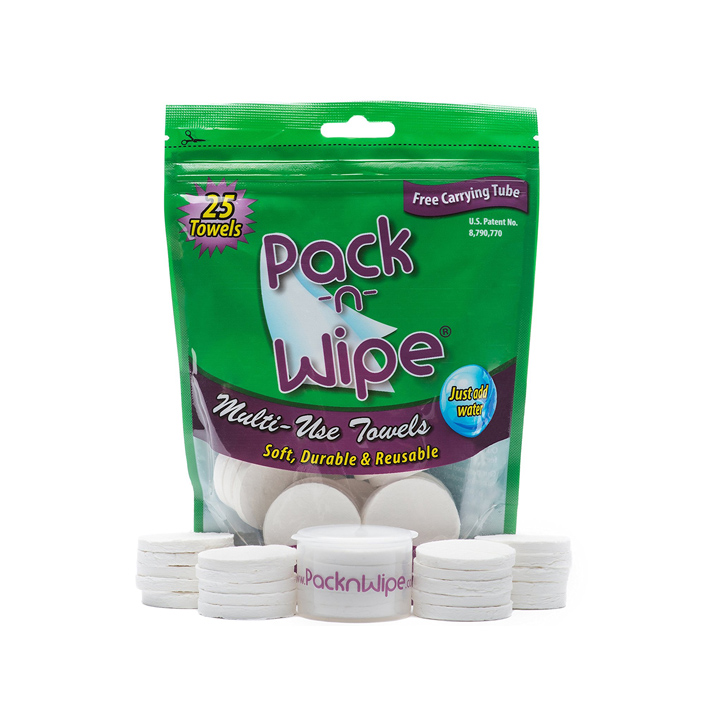 These Pack-N-Wipe Compact Towels are super handy for when you need to clean up, or anytime you might need a towel (cleaning, bathing, etc.). This bag contains 25, but of course, you could just grab a few. All you need to do is add water!
They are 1.5" round and 3/8" thick before water, and about washcloth size with water.
They will take up next to no room in your backpack.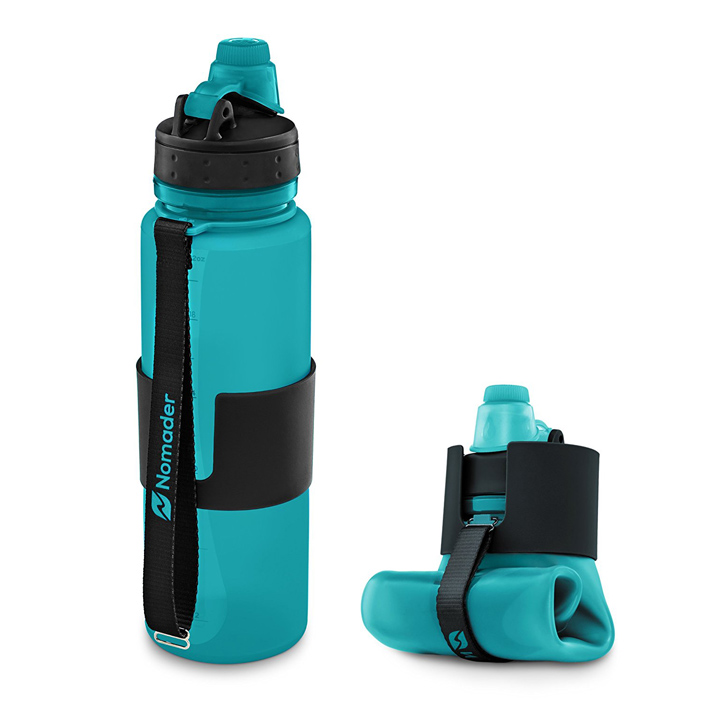 It's important to drink lots of water when camping. But water bottles can take up so much room in your backpack! Grab one of these Nomader Collapsible Water Bottles and you won't have to worry about wasting space.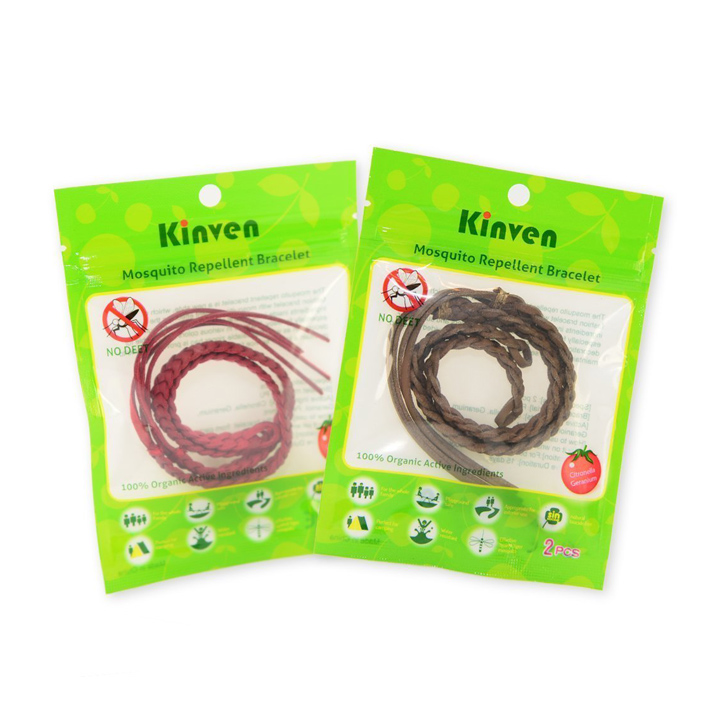 When I'm ready to go camping, bugs aren't always the first thing on my mind. If you will be traveling to an area that can get a little buggy, then make sure you bring some version of bug repellent with you.
If you prefer a spray bottle, grab a travel size.
If you want to try a different technique to keep the bugs away, check out these Original Kinven® Mosquito Repellent Bracelets. Non-toxic, waterproof, and long-lasting. Also, super compact to fit in your backpack!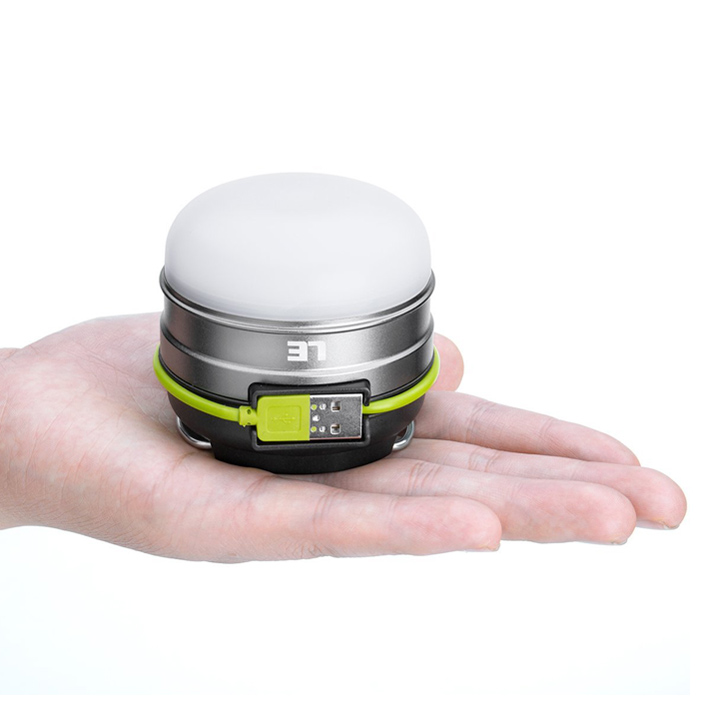 A lantern with a rechargeable battery is always a good idea. If you don't need to carry extra batteries, think of the extra space you save! This LE Portable LED Camping Lantern is a good size to fit in your backpack.
It has three lighting modes and doubles as a power bank as well!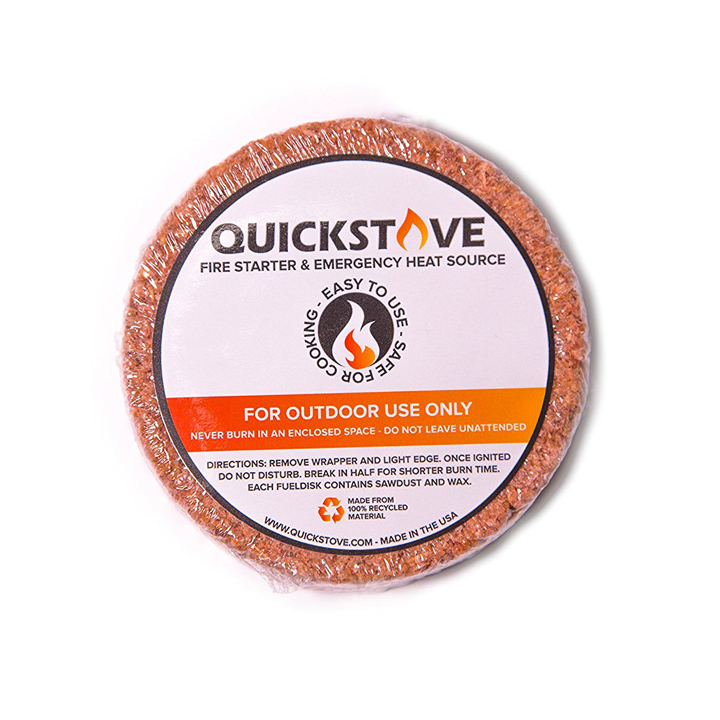 Rubbing sticks together to make a fire isn't everyone's forte. But fear not! There are such things as fuel disk fire starters, like these QuickStove Camping Fuel Disks which are small pucks you can pack in your backpack to start fires in an instant.
These are perfect for campfires but also cooking. If you need to boil water, lighting one of these disks is easy and saves time.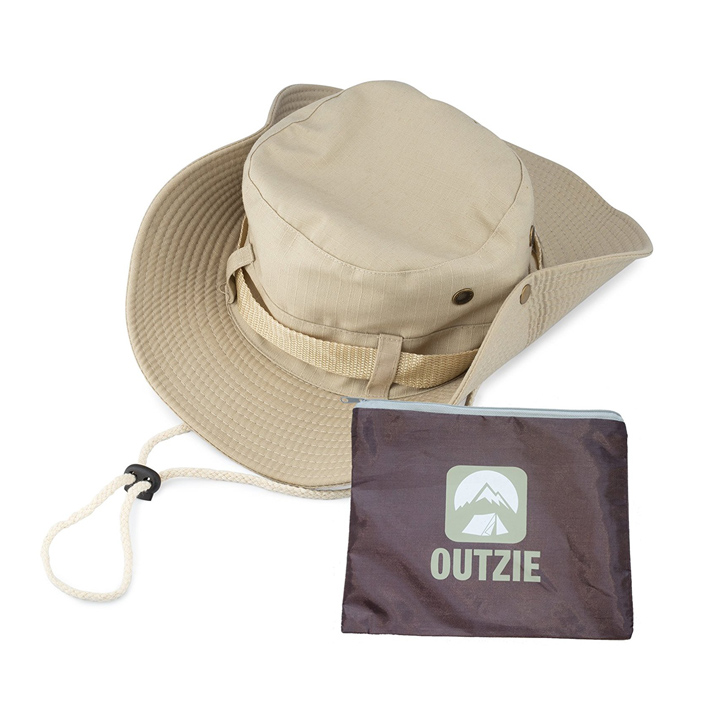 It's easy to leave behind an essential like this for fear of room. But keeping the sun off of you will keep sunburn and sun poisoning away. Which in turn, will keep you feeling your best.
Check out this OUTZIE Wide Brim Packable Booney Sun Hat that folds down to just a tiny pouch!

It's important to be comfortable when you sleep, so you're ready for the next day's activities. A sleeping pad will give you some comfort in your sleeping bag.
This Hikeloop Inflatable Air Sleeping Pad has a pillow too! Easy to inflate and easy to deflate and fold back up.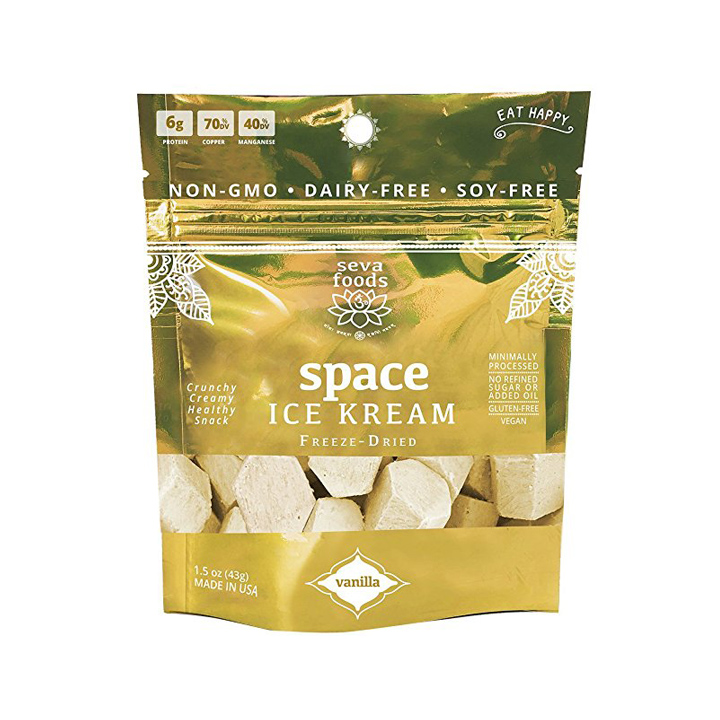 Non-perishable food and water, of course, is an essential, always. Easy foods to pack are granola bars, protein bars, and small snacks like fruit snacks or nuts.
How about some Vanilla Space Ice Kream from Seva Foods? The snack is freeze-dried to ensure a longer shelf life and it's tasty too! 🍦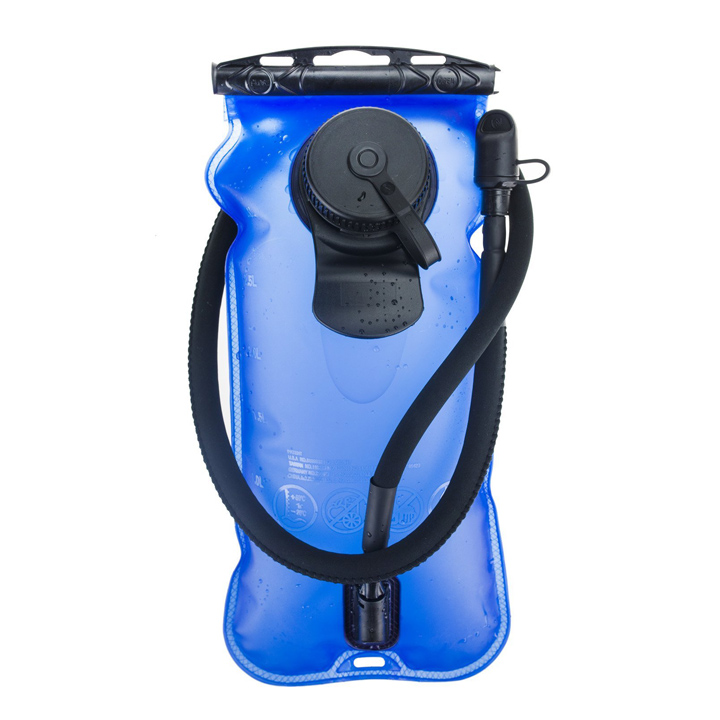 Water can be tricky, but it is essential. Either carry it in bottles or a hydration bladder like this WACOOL 3L Hydration Pack, which is a way to store the water in your backpack so it's close to you, and a small tube sticks out so you can drink it while the bag is on your back.
Be sure to grab one that's durable and leakproof.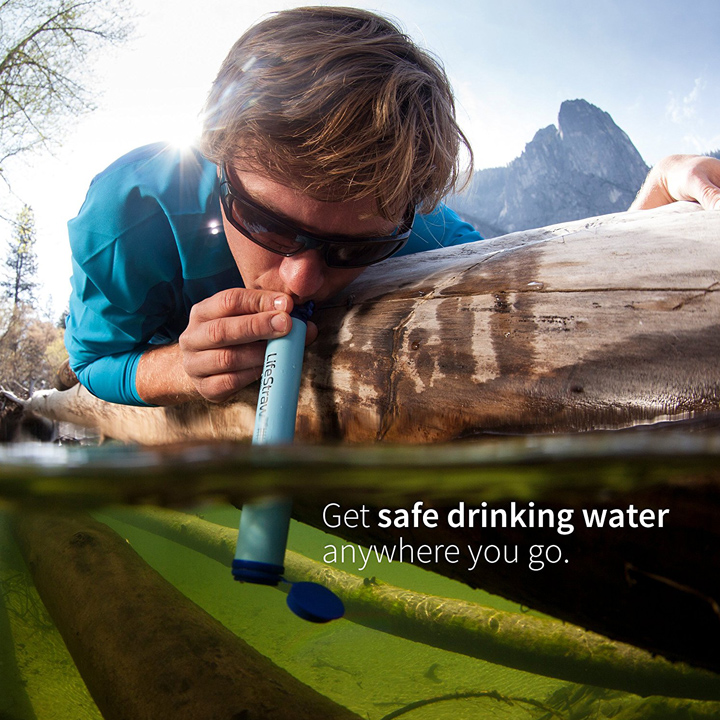 Clean water may not always be on your route – but don't worry. The LifeStraw water filter will not take up much space in your backpack and it filters as you drink!
With 12 camping backpack essentials, it's time to set up camp! Enjoy the time you spend outdoors and remember to enjoy it responsibly! For tips on how to reduce your impact when camping and overlanding check out this article over on overlandsite here.
Happy camping!