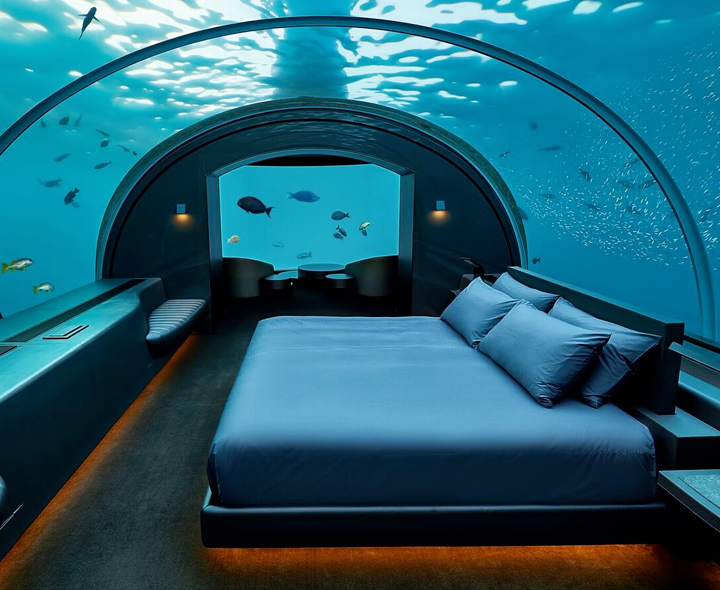 Especially if you are booking a stay at The Muraka. The world's first underwater hotel room.
The Muraka is much more than a room, it is a fully decked out luxury residence that sits 16.4 feet below sea level. Built to accommodate a group of up to nine people the two levels house a living room, kitchen, bar, dining room master bedroom, ocean-facing bathtub plus a separate bedroom with two twin beds.
Your stay also includes a 24-7 butler, private chef, and exclusive experiences among other bells and whistles. Take a peek inside this 'extraordinary playground', to learn more about what you'll get up to while you're there.
Pretty incredible hun?
The starting price for one night stay at The Muraka is cool $50,000 USD for this level of extravagance. Would you fork out the cash to stay there? Comment below!