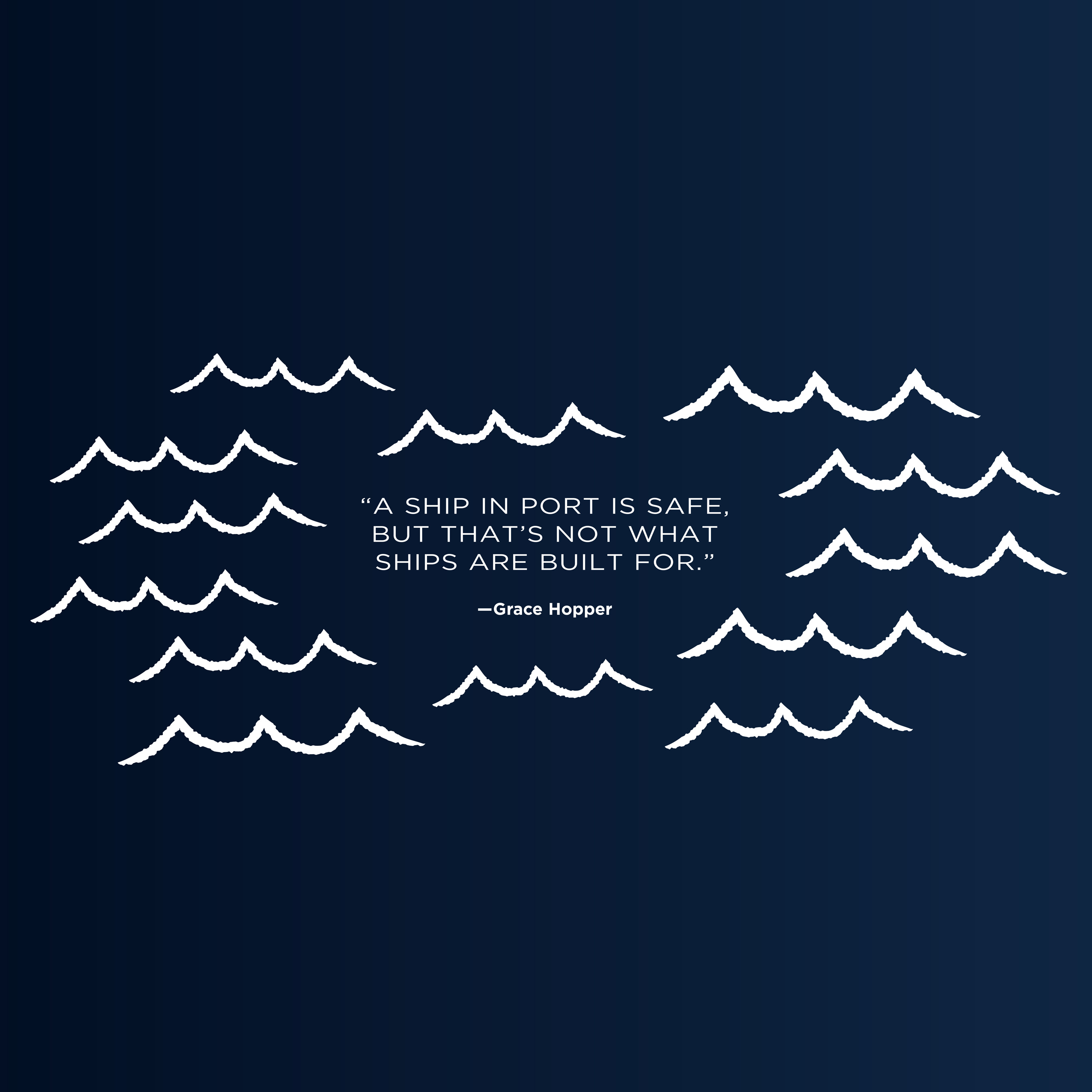 "A ship in port is safe, but that's not what ships are built for."
The inspiration for this week is brought to you by Grace Brewster Murray Hopper aka Amazing Grace. An American computer scientist and United States Navy rear admiral. She was posthumously awarded the Presidential Medal of Freedom by President Barack Obama in 2016. Learn more about her here.
Take her sage advice and get your ship our of the port!
*****Click to download desktop wallpaper*****
*****Click to download iPad wallpaper*****