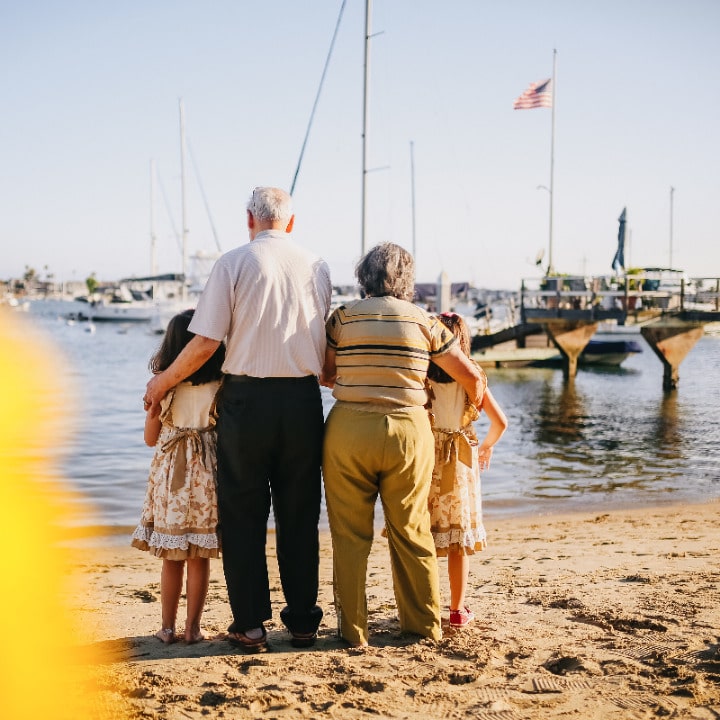 When making group travel plans, sometimes they can involve people of all ages including elderly family members and friends.
Traveling with different age groups can be challenging, but it's certainly not impossible. With a few small tweaks, it can be smooth sailing. Please keep in mind that every person and family is different and that these are just some ideas on how to make traveling with senior citizens easier.
Here are the 10 best tips for traveling with senior citizens.
Plan everything ahead.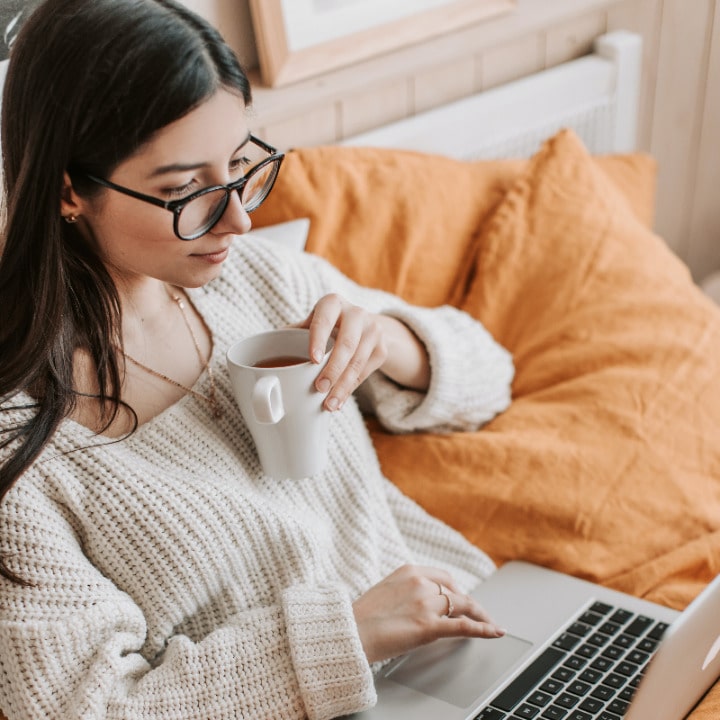 Frolicking around Europe at the drop of a hat might not be best for the elderly person you are traveling with, but it could be too! Planning ahead is more beneficial for everyone, especially when packing and making sure everything is in order before you leave.
An elderly person would appreciate the extra time you put into planning everything ahead. This is NOT to say that the elderly can't be spontaneous too! On another note, be sure to include these people in your travel plans, it's their trip too!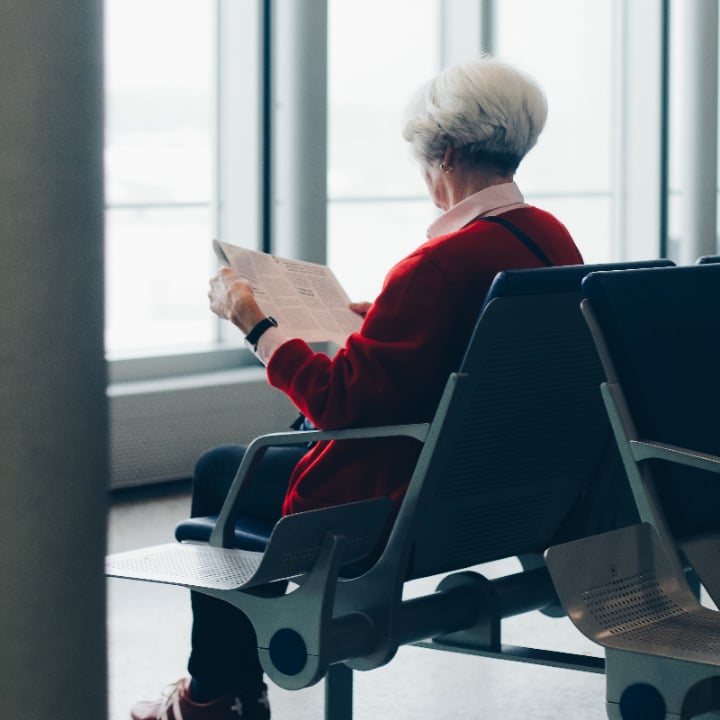 When flying, try to book direct flights as often as possible. This eliminates several airports, baggage issues, and getting on and off the plane.
It's truly better for everyone, even if you spend a little more for the direct flight. The senior citizen you're traveling with will appreciate getting on and off of just one plane.
Consider what kind of vacation it is.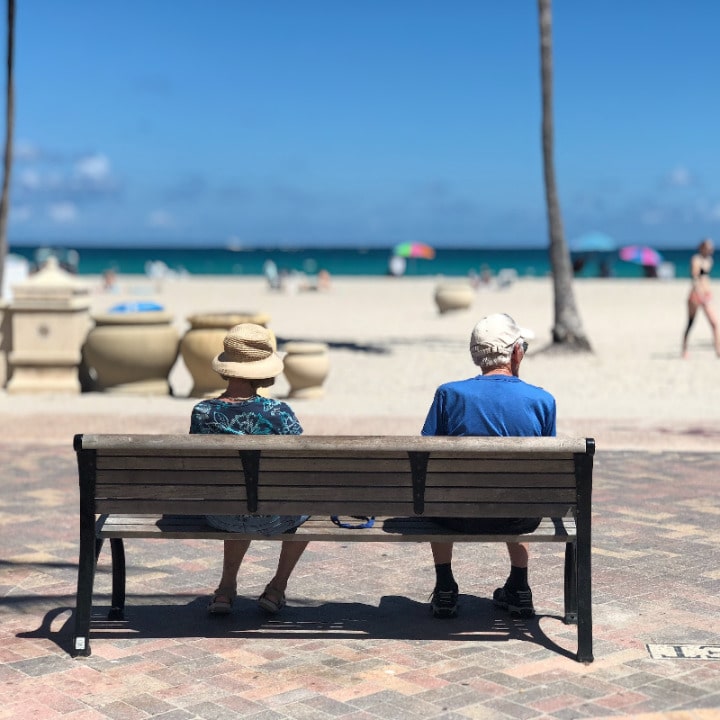 When a senior citizen travels for special celebrations, they obviously cannot necessarily pick the destination. But when traveling for fun and leisure, consider where you are going, what it will be like when you're there, the weather, the accommodations, everything that comes into the comfort and safety of their stay.
Will you be walking thousands of steps up to a hotel on a cliff? Maybe there's a way to get a ride to the top? Cruises and tours are made for all age groups, so consider going with a tour group or booking a cruise.
Watch the time of day – for everything.
While you're planning ahead, you should be thinking about time of day too. It's easy when we travel alone or with a partner to gauge how much energy everyone will have.
But with an elderly traveler, they might not have the most energy in the early morning or late at night, so consider when you are leaving, when you arriving, and maybe consider not making plans for those days.
Everyone is different, so ask the senior citizen what time of day they feel best!
Plan for extra time.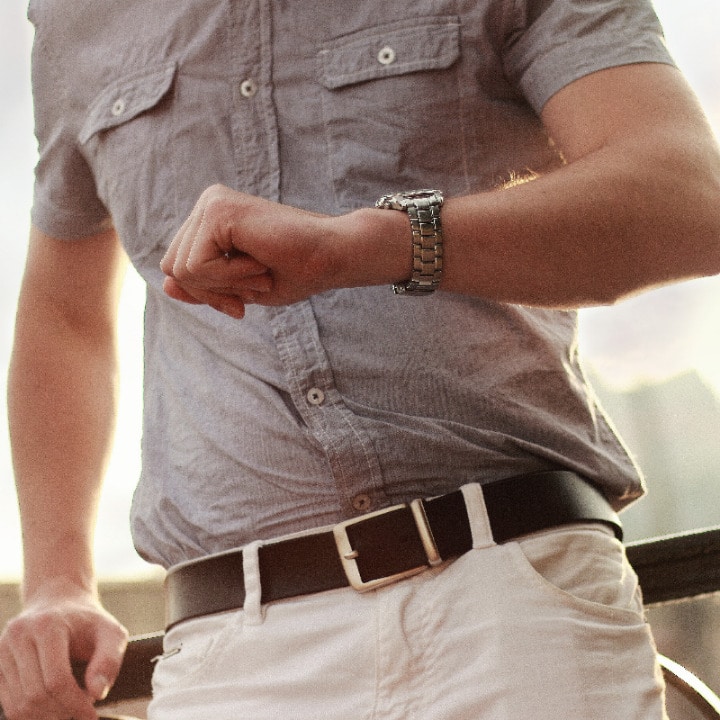 Having extra time embedded in your schedule puts less pressure on everyone involved. As we've mentioned, this goes on a case-by-case basis.
Some senior citizens like to go go go all day long, but others might want to take their time and ensure nothing is planned too close together. The simple way to know what kind of person you're traveling with is by asking them.
Consider if wheelchairs or disabled access is necessary.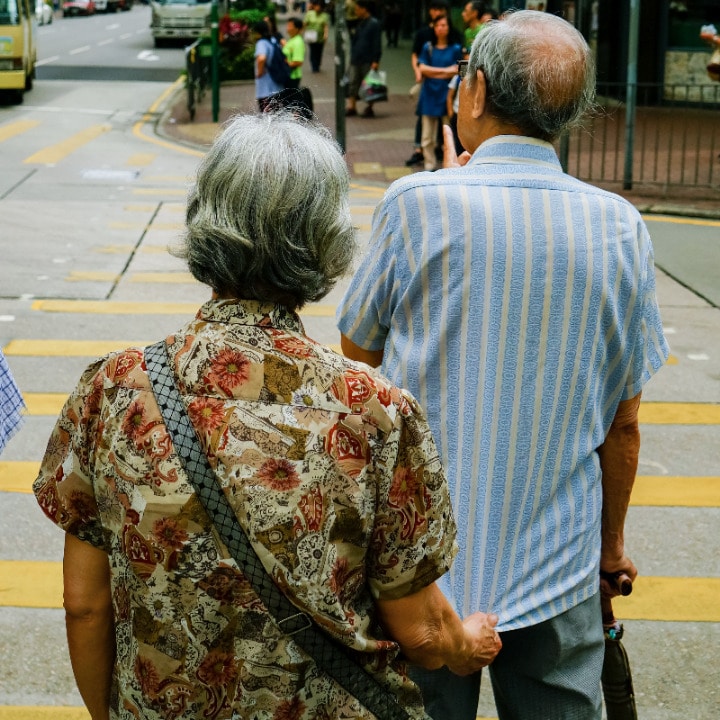 Does the elderly traveler in your life require a wheelchair? Or do they require one while getting through the airport? These are questions you'll need to answer before you book any flight or accommodation.
At the accommodation you choose, is there a wheelchair ramp? Are there amenities for the elderly? Are there ground floor rooms if possible, to avoid the stairs?
Look into the airports you'll be visiting and research their senior air travel assistance. In some cases, seniors in wheelchairs(and their caregivers) may be able to board earlier than the rest of the plane.
Look for senior citizen discounts.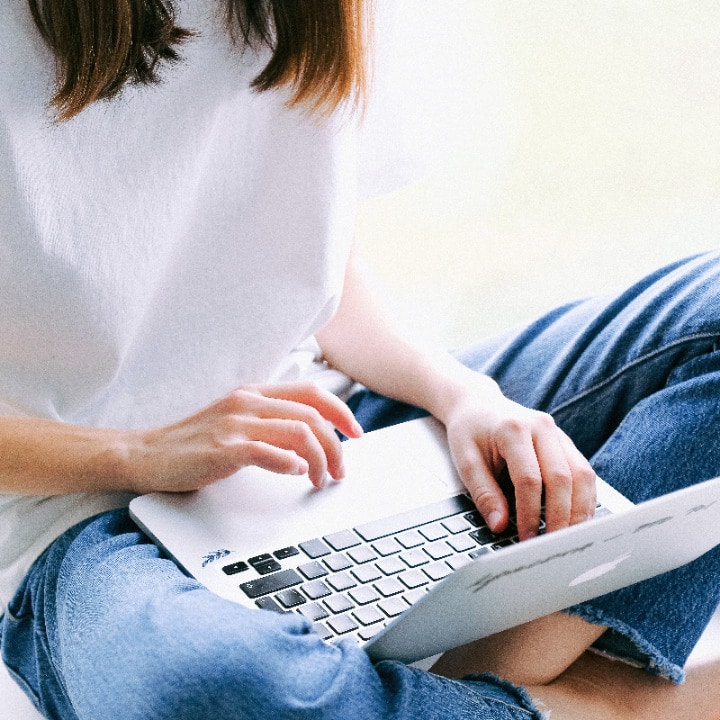 Many airlines and other travel amenities offer senior citizen discounts, you just need to find them! Browsing through an airline's site, there will be a page where these are offered.
We cannot guarantee that every airline or that every amenity will have a discount, but it's certainly worth a shot to look.
Pack extra medication, always in the carry-on.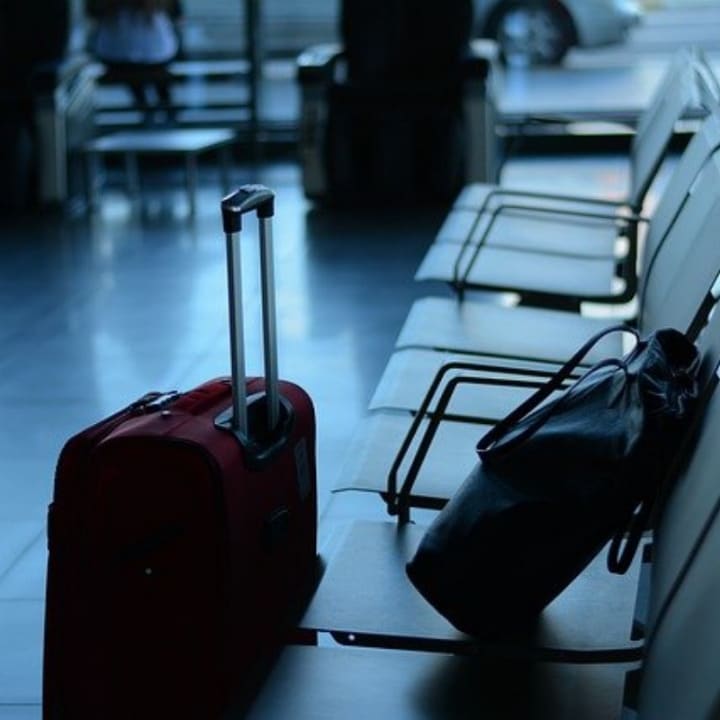 This tip truly works for all ages. When packing medicine from vitamins and supplements to life-saving drugs, always pack them in your carry-on. If you don't, there's always the chance that your checked luggage gets lost, damaged, or stolen.
There's no worse way to start a trip than with a visit to the infirmary or hospital for your elderly traveler. Pack extra supplies and medicine, in their original bottles and labels. Pack it in your carry-on and you're all set!
Understand that senior citizens are more sensitive to new places.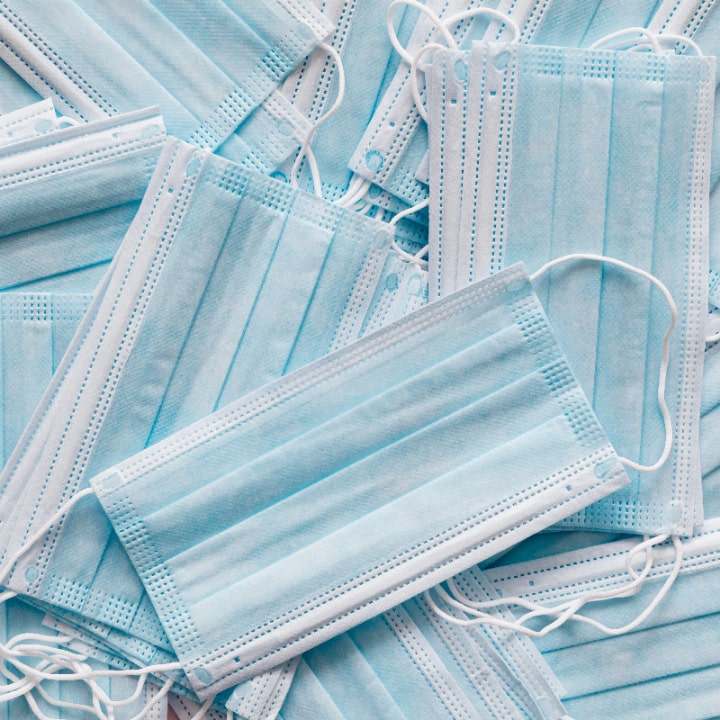 When senior citizens are in new places, perhaps exotic places, they can be more susceptible to diseases and viruses. This is true when traveling almost anywhere, because the elderly have an older immune system, meaning it may not be the strongest.
Look into any vaccines recommended for visiting the area you are traveling to, and consider speaking with your elderly parent or elderly relative's doctor before making any plans.
If COVID-19 taught the world anything, it's that wearing a mask is a small inconvenience to keep each other safe and healthy. It may be helpful in the future for your senior citizen to continue to wear a mask while traveling, ensuring that germs and air particles stay away.
Be patient and communicative.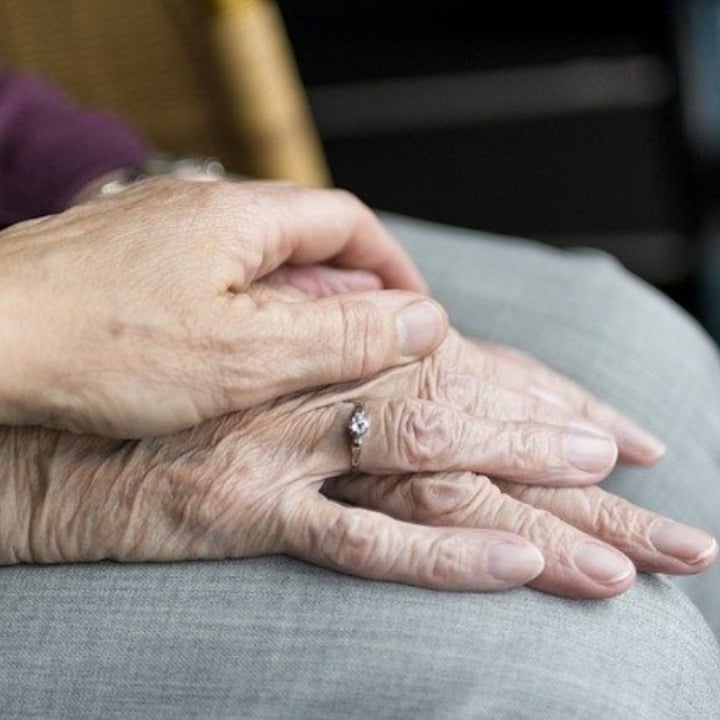 Before traveling with a senior c, be sure to talk to them about their expectations and your expectations. Will you be spending every waking moment together? Or will you split every so often? What is the itinerary?
It's important to communicate these things before your journey together. Once you set off on the journey, remember to be patient. Your elderly traveler might move a little more slowly (or they enjoy soaking things in a little longer), and it might be an adjustment for you.
Take your time, be patient, and try to enjoy it.
Here are some questions to get you started:
• What kind of trip/vacation is best?
• What time of day should we travel?
• What kind of plane seat would be best?
• What kind of medication are you currently using?
• Do you have additional medication packed in case?
• Do you have any dr. appointments coming up?
• Would you like me to request wheelchair assistance while at the airport?
• Will you need more legroom on the plane?
• Do you want some solo free time while we are away?
• How can I help make this trip more comfortable for you?
Now that you've seen our list of the best tips for traveling with senior citizens, what did you think? Leave us a comment below!