Mountains, forests, ice, and plains. The world's second-largest country (by total area including waters) boasts maritime terrain and the world's longest coastline of approximately 151,000 miles. 
Did you know Canada has so much more to offer than moose and poutine? We did! Not only will you be experiencing multiple cultures in this great country but you'll eat yummy food and see the most beautiful pieces of land too. There are so many great cities to visit in Canada.
Here are the 12 best cities to visit in Canada.
Toronto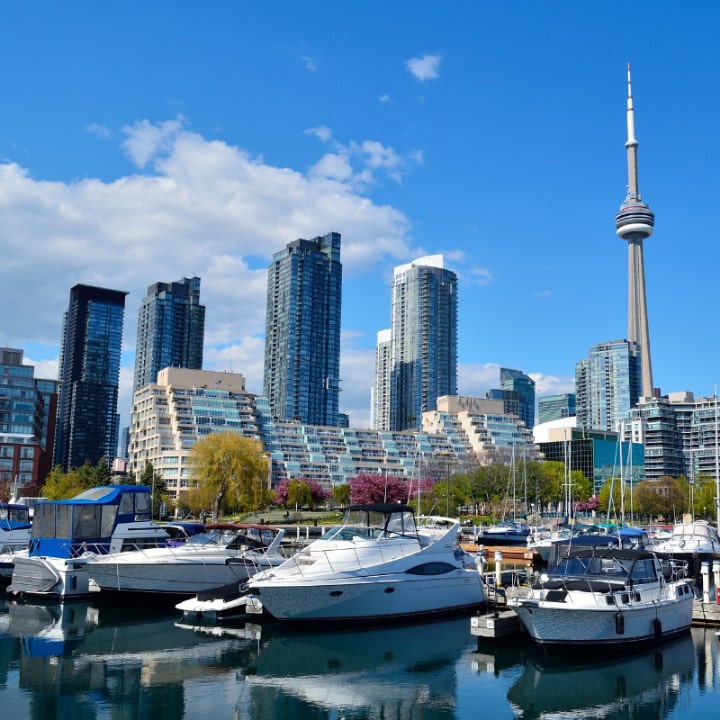 Similar to the hustle and bustle of the United States' New York City, Toronto is a bright and bustling city with people from all over the globe and plenty of fun foodie finds.
Toronto is Canada's largest city and with different kinds of people and cultures comes art, fashion, entertainment, celebrations, and culture of all varieties. Be sure to ride the glass elevator up the CN Tower(the tallest freestanding structure in the Western hemisphere) or watch one of its free light shows year round.
Check out the Royal Ontario Museum, the downtown Distillery District, the Bata Shoe Museum, and High Park. Indulge in the delicacies of Pakistani, Persian, Portuguese, Italian, Greek, Japanese, Chinese, Vietnamese, you name it!
This city really packs a punch with activities, nightlife, food, and culture.
Quebec City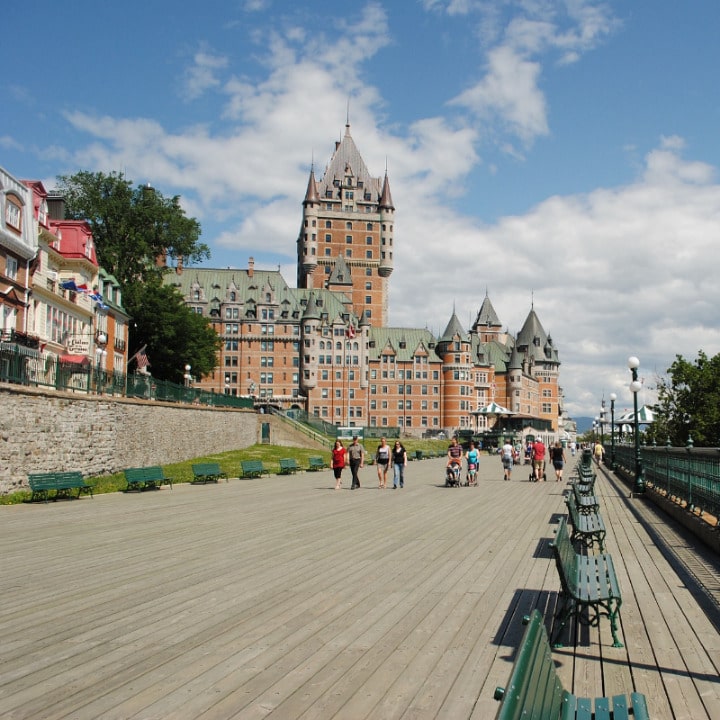 North America's oldest French-speaking city brings the French-Canadian identity, the French language, and gorgeous views as it sits atop the St. Lawrence River. The stunning architecture of Quebec City will charm you and make you feel like you've stepped into a fairytale with cobblestone streets and 18th-century homes.
Get ready to cross another off your list: Old Town in Quebec City is a UNESCO World Heritage site. You'll be overjoyed with dozens of boulangeries, patisseries, and creperies in this city. Be sure to check out Chez Boulay-Comptoir boreal for the best pastries in Quebec City and one of the many French restaurants for French cuisine.
Stop by the beautiful Basilique Cathedrale – Notre-Dame-de-Quebec and walk through Haute-Ville, Bass-Ville, and the Terrasse Dufferin for exquisite views of the St. Lawrence River.
Montreal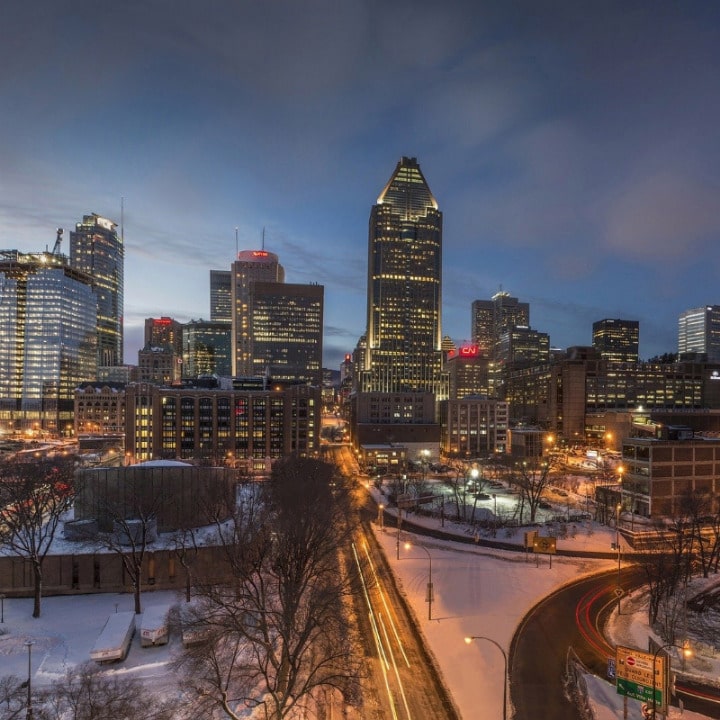 Montreal is said to be Canada's cultural capital, and we can see why!
The city has a vast array of eateries and bars for all hours of the day and night, including pubs, patisseries, and late-night stops. Try Bistro 1843, Le 409, or Restaurant Tandem for delicious dining, La Banquise for Montreal's best poutine, and St-Viateur Bagel Shop for bagels boiled in honey water for that little bit of sweetness.
With all this lovely grub, Montreal is known for celebrating the arts in all forms! There are approximately 250 theater and dance companies, over 90 festivals (pre-COVID-19), artsy neighborhoods, and the incredible Festival International de Jazz de Montréal.
There are so many lovely things to do and see in Montreal.
Vancouver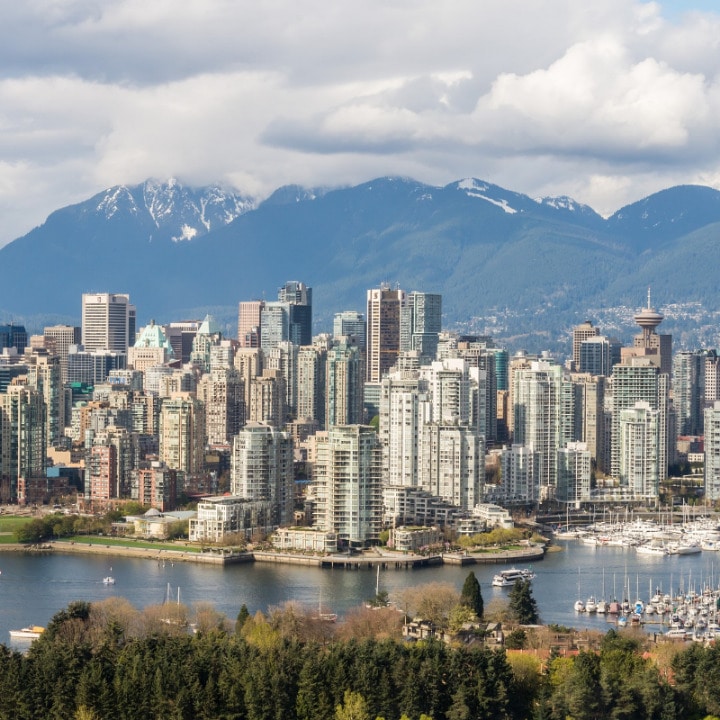 Vancouver, similar to the other cities we've mentioned, is known for North America's best Asian cuisine and will make you want to dine out again and again.
Also known as "Gastown," Vancouver combines memorable activities and neighborhoods with beautiful natural vistas, like Stanley Park and the VanDusen Botanical Garden. L'Hermitage Hotel offers stunning rooms, a great location, and tons of amenities, making it a great option for your next trip to Vancouver, whether for business or pleasure.
There are plenty of theaters, museums, public markets, and local activities to take part in when visiting this city. On the North Shore, take your pick of snow sports, mountain biking, and rainforest hiking trails, only 30 minutes away from the city by car.
Psst! The craft-beer scene is out of this world, if you're a beer drinker, it's a must to try all the local IPA's and stouts.
Ottawa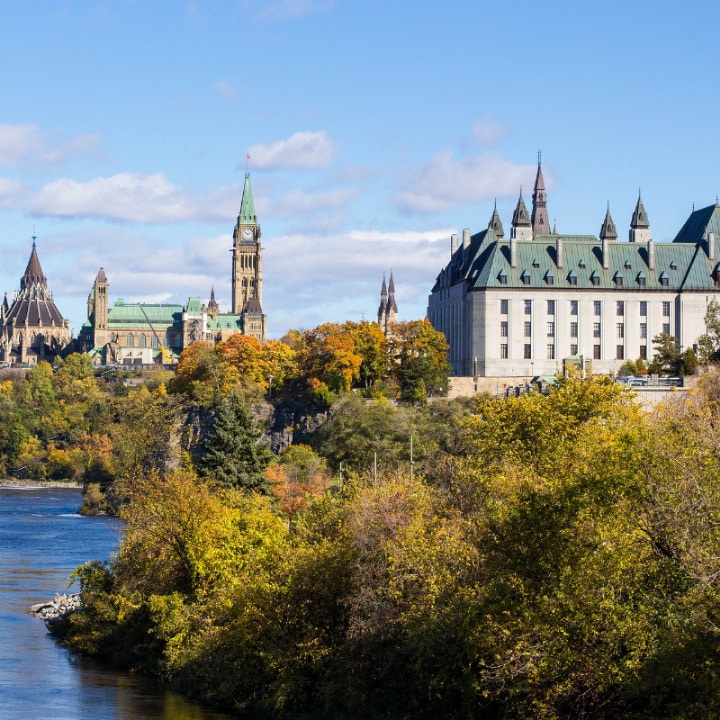 Ottawa, Canada's capital, brings together culture and politics seamlessly.
You can't miss the Parliament buildings and the Rideau Canal, which offers boat rides in the warmer months and turns into a giant ice skating rink when it's cold out. You'll see people skating their way to work!
Be sure to visit the National Gallery of Canada which celebrates Canadian art as well as other indigenous cultures. Stop by BeaverTails for a cheap beaver tail, an artisanal Canadian pastry with endless flavor combinations. Yum! 
Charlottetown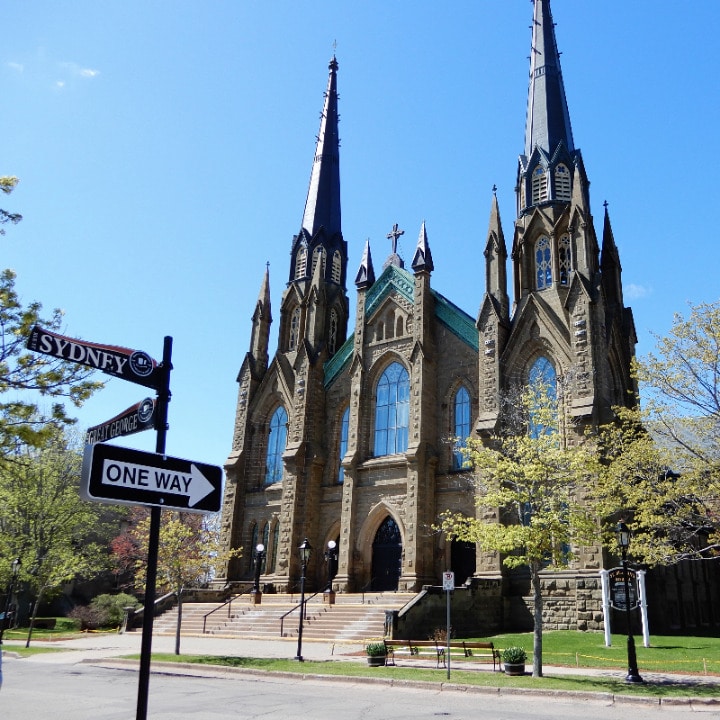 Charming Charlottetown has stayed true to its roots with redbrick facades and Victorian buildings of the late 19th century.
This quaint little city offers more than just Anne of Green Gables, it offers boardwalk strolls, the beautiful St. Dunstan's Basilica, historical tours, and lots of yummy places to eat. Try The Chip Shack for fish and chips or Nimrods' Floating Pizza Bar for pizza and a pint!
Visit historical Sir Andrew MacPhail Homestead, the Point Prim Lighthouse, and the Point Prim Chowder House for everyone's favorite comfort food: chowder.
Banff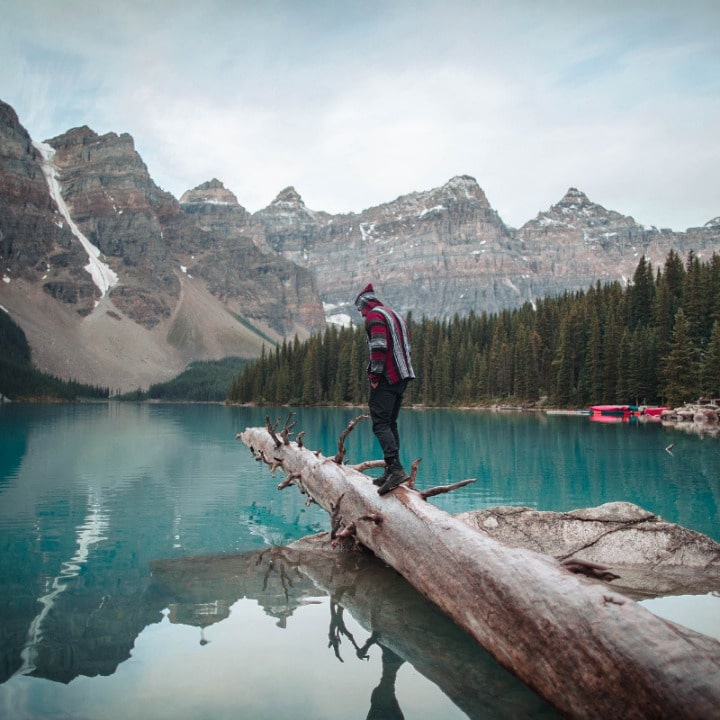 Banff is not your stereotypical French, culture-gushing Canadian city.
It is nestled inside Banff National Park, Canada's first National Park, and one of the most beautiful. Hike through the gorgeous forest, paddle along the jewel-toned lakes, go skiing along the slopes, and enjoy the hot springs.
You'll snap the most picturesque moments for your Instagram too. Is there anything more magical than visiting a city that sits in a National Park? 
Niagara Falls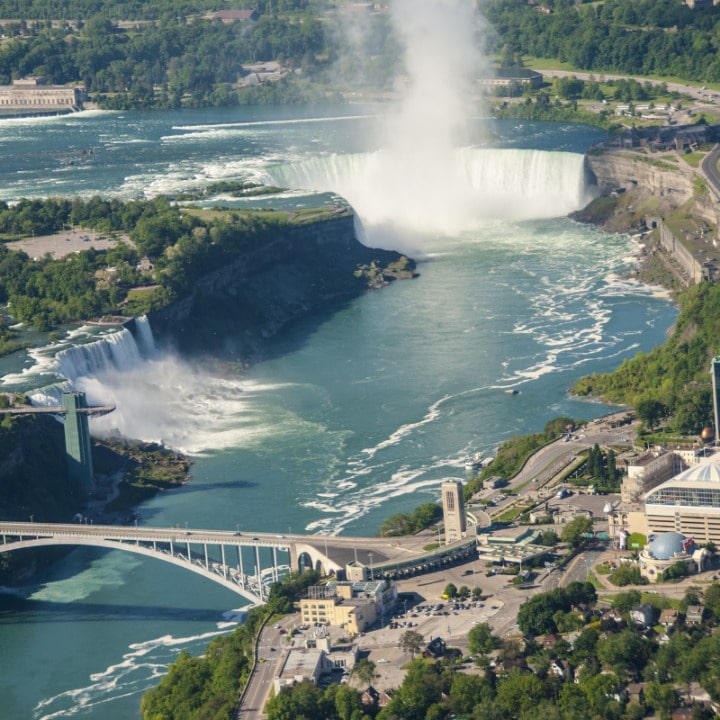 Niagara Falls is a great destination for friends, family, honeymoons, and more.
The legendary Maid of the Mist is still granting extraordinary visits and rides to all of Niagara Falls visitors. Fall in love with the falls! You'll find tons of other viewpoints too, if the Maid of the Mist isn't your thing.
Check out the Niagara Glen Nature Reserve, the Butterfly Conservative, and the Skylon Tower. Enjoy a cup of tea at the Queen Charlotte Tea Room or enjoy crafter burgers and beer at The Works Craft Burgers & Beer.
With plenty to see and do, you'll love your visit to Niagara Falls.
Victoria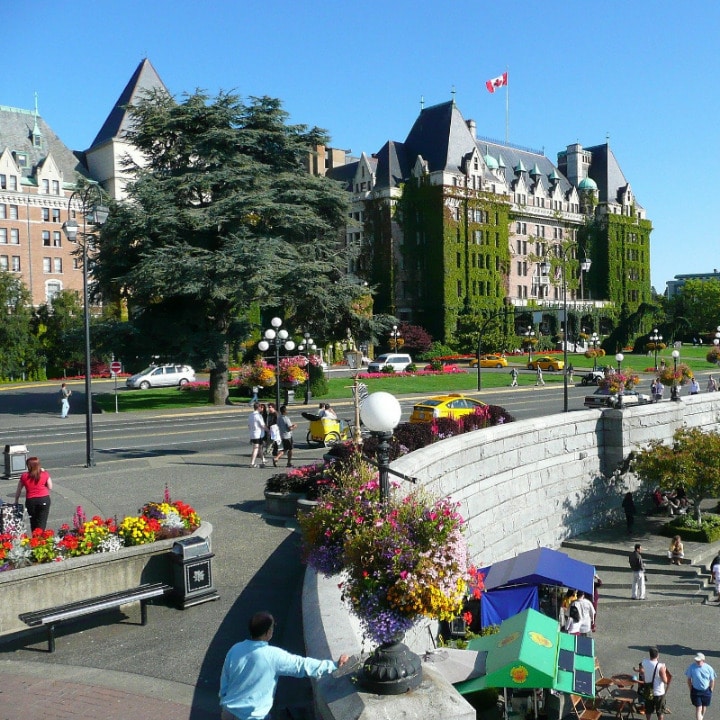 Victoria is bursting with British traditions and culture, like enjoying an afternoon tea. Stroll along the beautiful Inner Harbour, visit Beacon Hill Park, and visit the Royal BC Museum.
Enjoy French pastries from La Roux Patisserie and experience a true fairytale at the Craigdarroch Castle. Lastly, journey along the Galloping Goose Trail, which follows the grade of an old railway line and is named after an old train carriage. 
Halifax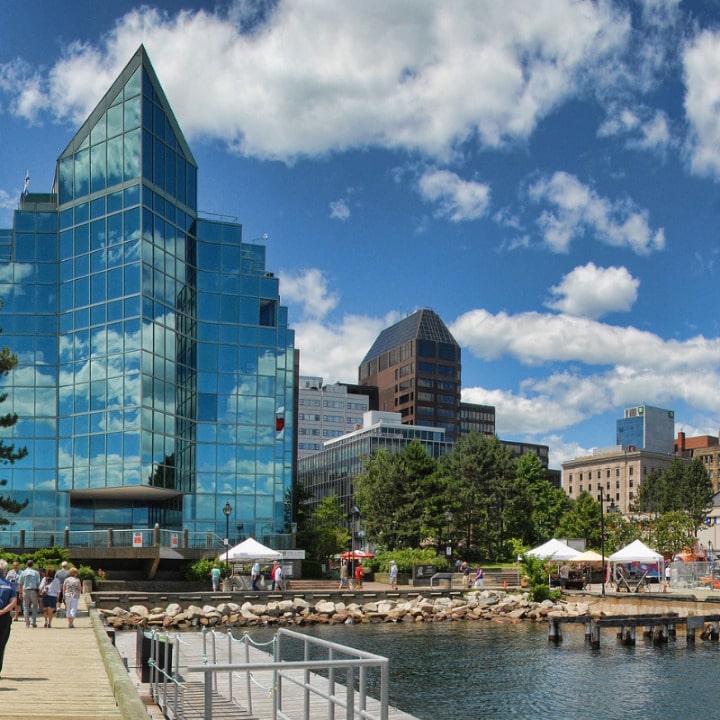 Another unconventional city in the terms of 'city,' Halifax is a seaside town that is best seen on foot.
Check out the Maritime Museum of the Atlantic and the 18th-century Citadel National Historic Site. Stroll through the public gardens, grab a drink at a pub and listen to live music, and rest in a gorgeous modern hotel. 
Calgary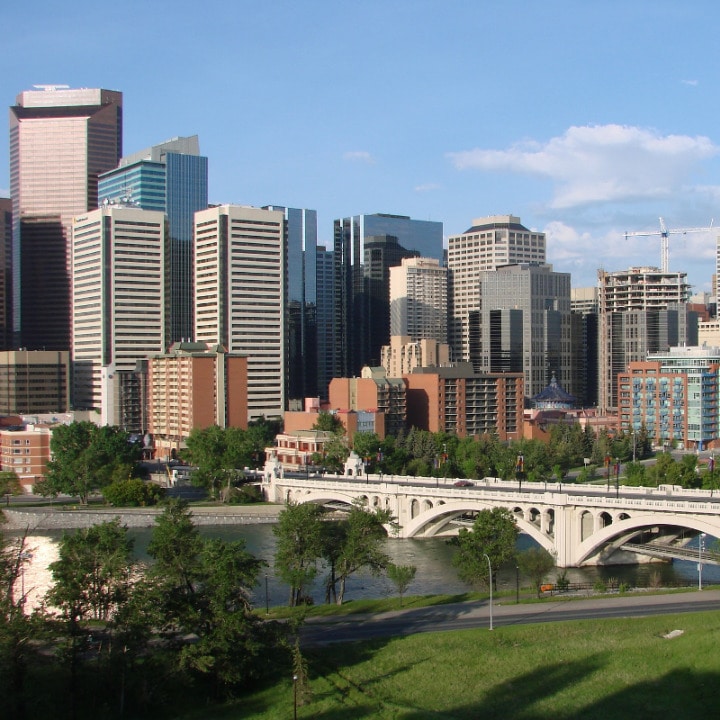 Calgary was born out of the Canadian-West, and it boasts great nightlife and places to eat.
The Western vibes shine through during the Calgary Stampede, one of Canada's biggest festivals, which features real rodeos, chuckwagon racing, and agricultural shows.
Visit Heritage Park Historical Village, Canada's largest living history museum and step back in time at the shops, restaurants, and activities. The village can be so peaceful to visit on the weekends during the winter. Stop by Bow River, Prince's Island Park, and the Glenbow Museum.
St. John's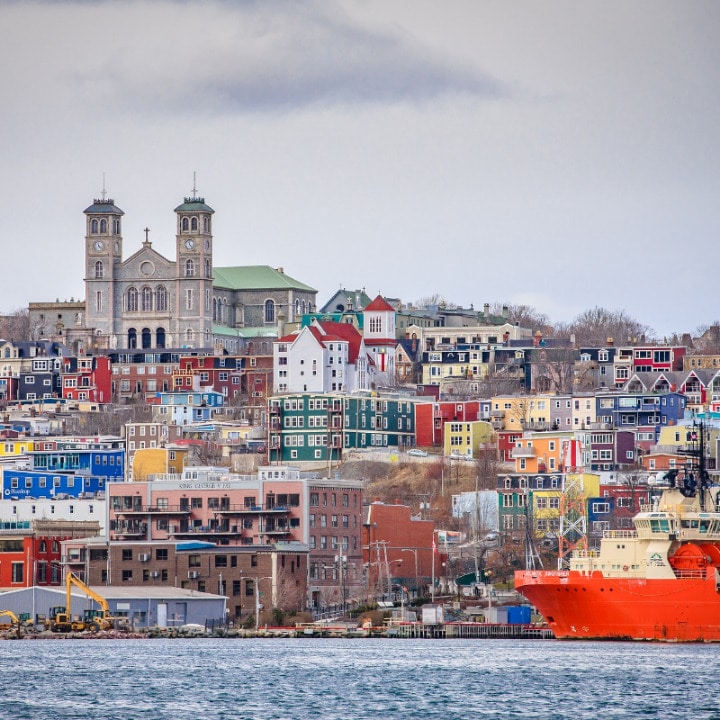 St. John's balances nature and nightlife. St. John's makes our list because it's got tons to do and tons of great places to eat.
Visit Signal Hill, which combines a challenging hike, oceanic views, and a little bit of history. Check out Cape Spear Lighthouse, the East Coast Trail, breweries, and more. Check out the Saltwater Restaurant for seafood and Mallard Cottage for an amazing breakfast.
Now that you've seen our list of the best cities to visit in Canada, what did you think? Which will you be visiting next? Leave us a comment below!