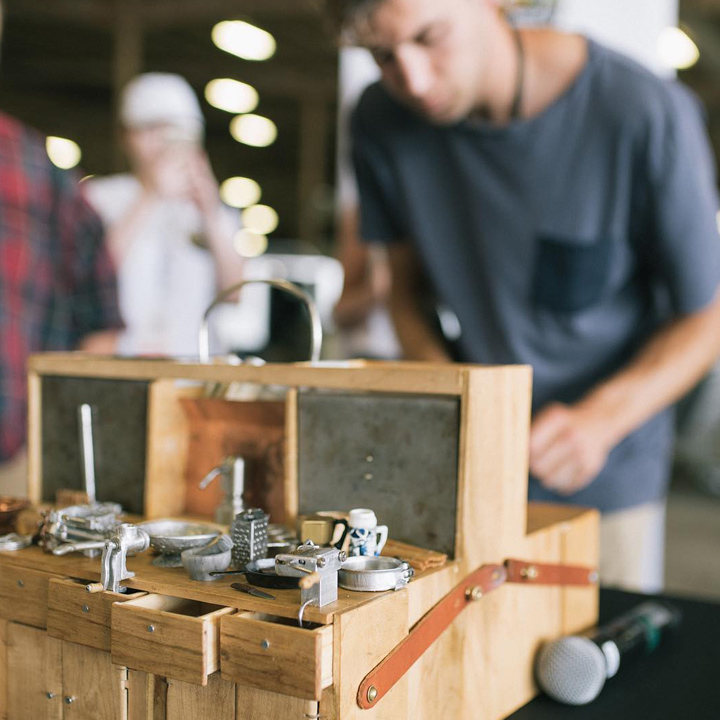 Canadian artist Tom Brown is big on tiny food.
Obsessed from a young age with miniatures he started exploring this fascination within the world of art and from that the Miniature Kitchen was born.
This one-of-a-kind kitchen folds up into the size of a small carry-on suitcase with a handle on top. Panels flip down to reveal an oven, tiny kitchen drawers filled with miniature cooking essentials like a cheese grater, cutlery, knives and more. They may look like toys but everything works and can prepare a tiny meal. He takes his Miniature Kitchen on tour and cooks on the streets drawing in curious on-lookers who may be lucky enough to sample his cooking!
See Tom at work in his kitchen preparing and pan frying some perigees the size of a pea, and get a glimpse into the handmade tools he uses during his performances.
This is a whole new way of looking at street food. A kitchen is certainly a special place no matter where you live in the world. What do you think of the Miniature Kitchen? Comment below!