When traveling, sometimes the best meals come from the stands we pass on the street.
You can learn a lot about any country or culture around the world from their street food. Are the flavors and spices an important part of their culture? Do they believe the food will aid them in some way? Does it come from a period in their history?
We've created a list of the most popular street food from around the world, ranging from pierogis and crepes to tostadas and bubble tea!
Germany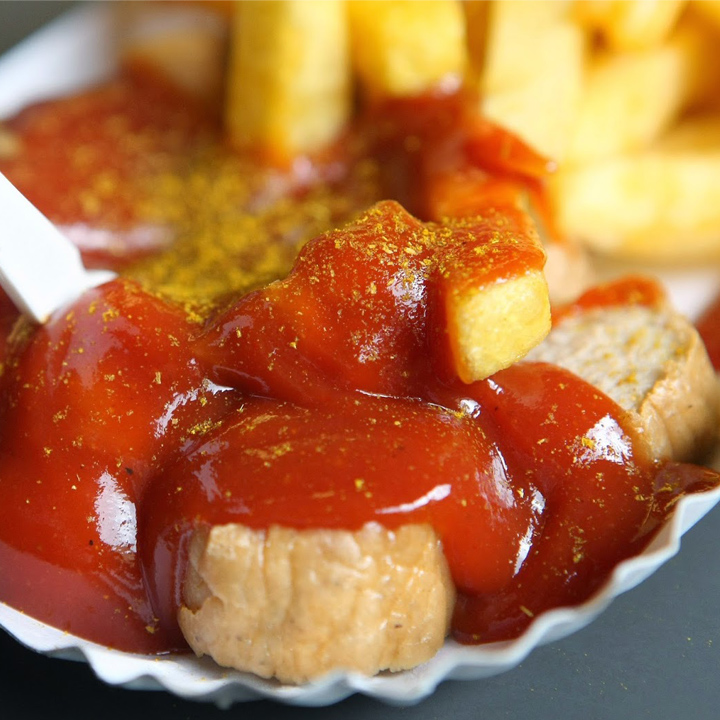 While wurst is a popular dish in restaurants and cafes, you cannot miss Germany's most popular street dish: currywurst. This particular wurst, or sausage, is usually drenched in a Curry sauce and cut up into small pieces for one to eat with a fork. If not, then you can eat it as a whole on a roll. Don't forget the pommes frites (french fries) on the side!
There was once a Deutsches Currywurst Museum dedicated to the special street food in Berlin, but it closed in December 2018.
Check out a recipe for German Currywurst over on Maddox Tan.
Poland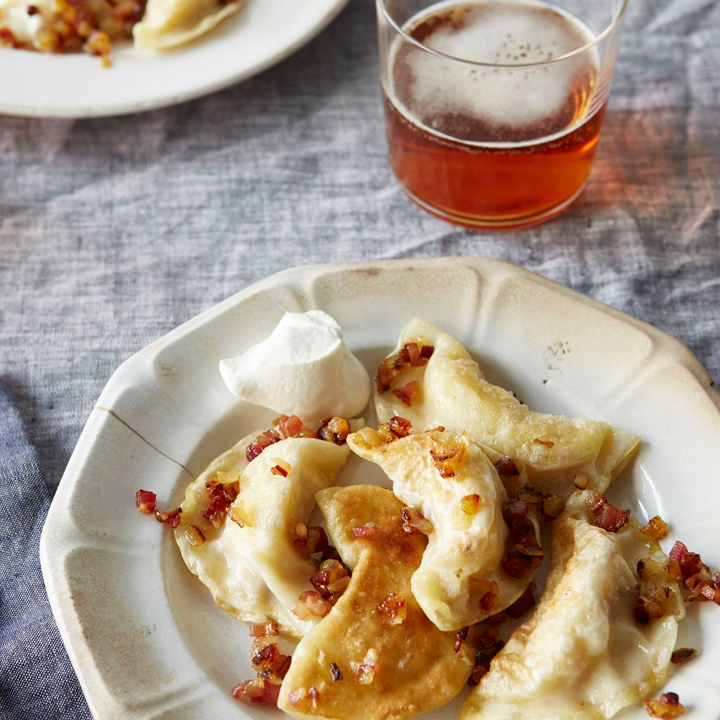 What's the one dish you think of when you think Poland? Pierogies of course! While you'll find pierogis in restaurants and on your Polish relative's dinner table, you'll find a plethora of pierogi options at food trucks or stands in Polish cities as well.
Learn How to Make Pierogi the Polish Way over at Food52.
Amsterdam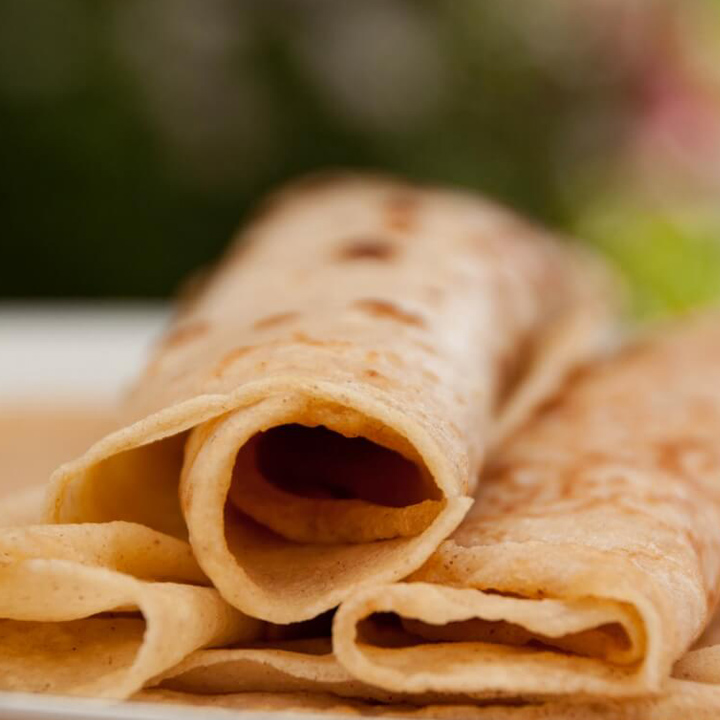 Known as the munchie capital of the entire world and as the home of cannabis tourism, Amsterdam has a ton of street food but one item that is never out of stock: the crepe. With both sweet and savory crepes, you'll find them in almost every food stand.
Make some Dutch Pancakes of your own with this step-by-step over on Cakies.
England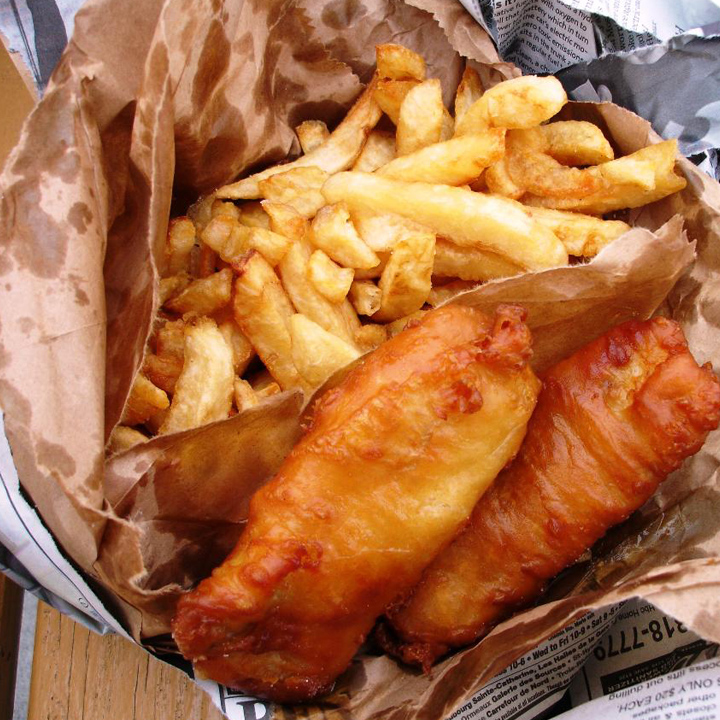 Another popular meal that comes to mind: fish and chips. But you can find this lovely meal on the street at stands, like the one at South Bank Centre. For the most part, it's one giant piece of fish sitting on a bed of fries, there's no fish fingers or smaller fish tenders, it's one big piece!
Make your own English Fish and Chips with this recipe over on Food So Good Mall.
USA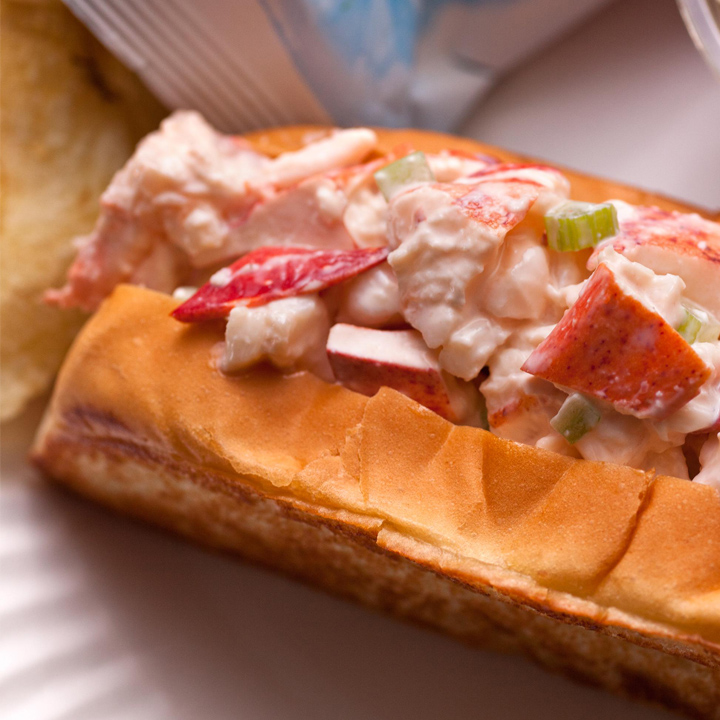 Street food in America can range from mozzarella sticks and french fries to lobster rolls or BBQ. It depends on where you're visiting, and it's proximity to the ocean. For instance, you'll find lobster rolls and lobster mac n' cheese in New England while you might find good BBQ finds on the street in the more Southern states.
Don't skimp on the lobster, with this New England Lobster Roll recipe over on Chowhound.
Jamaica and Cayman Islands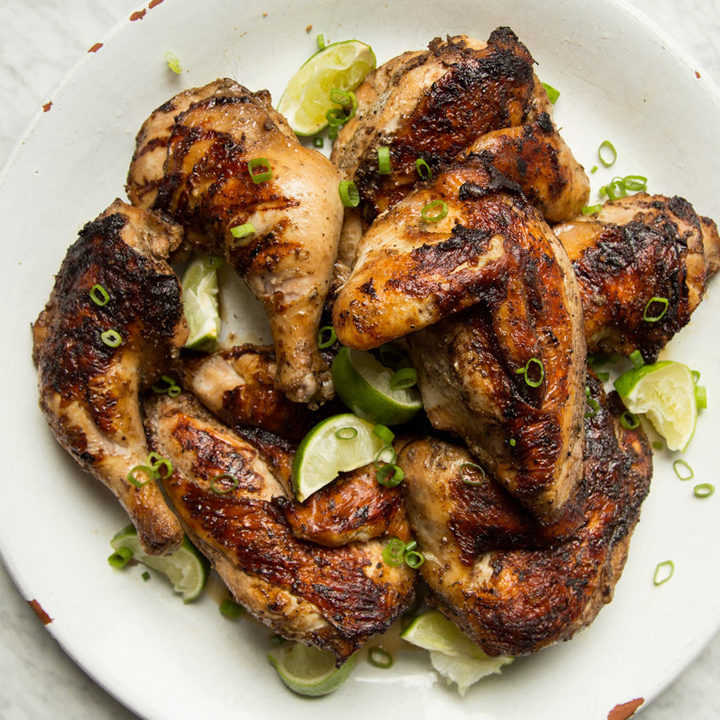 In this island-y region, you'll find jerk chicken like no other. This chicken is marinated and left on the grill in just the right amount of spices. It tastes really great when it's slammed between two pieces of bread.
Grab your bathing suit and make an island meal with this version of Jamaican Jerk Chicken care of Food & Wine.
Taiwan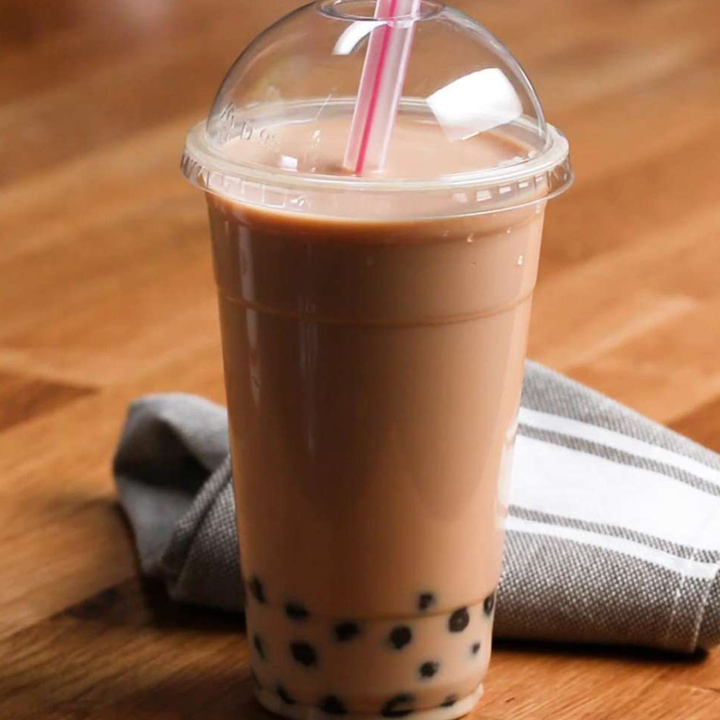 Recently making it's way to the west, bubble tea has been enjoyed in Taiwan since the 1980s.  It's like a milky tea, with fruity flavors too. The "bubbles" that you see at the bottom of the tea, are little balls of tapioca.
Make your own Taiwanese Bubble Tea here over at Tasty.
Italy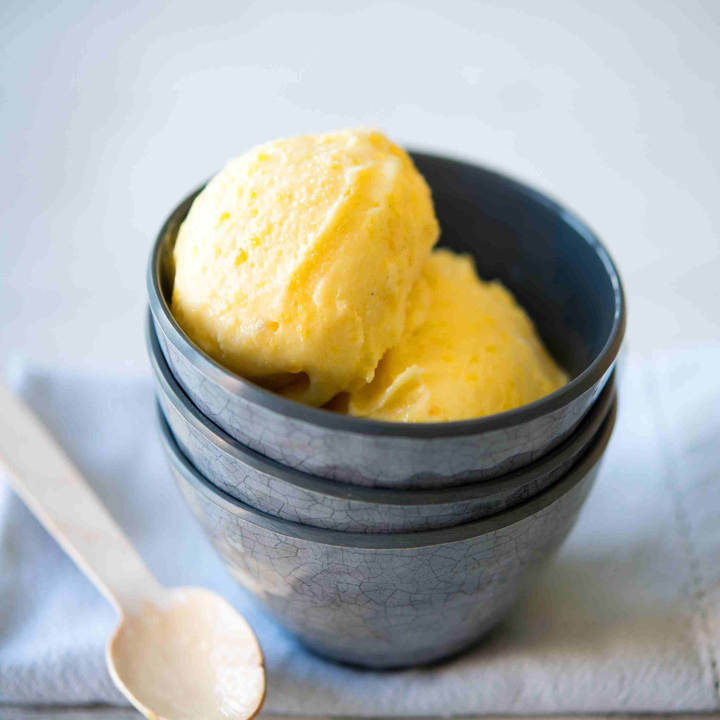 Gelato, gelato, gelato. Street food in Italy is not pizza and pasta, those are reserved for when you're ready to sit down at lunch or dinner. Gelato is what you will find in many colorful flavors. You'll want to go back for seconds once you are done with your regular portion.
Create your own Authentic Gelato with The Spruce Eats recipe. 🍦
Ethiopia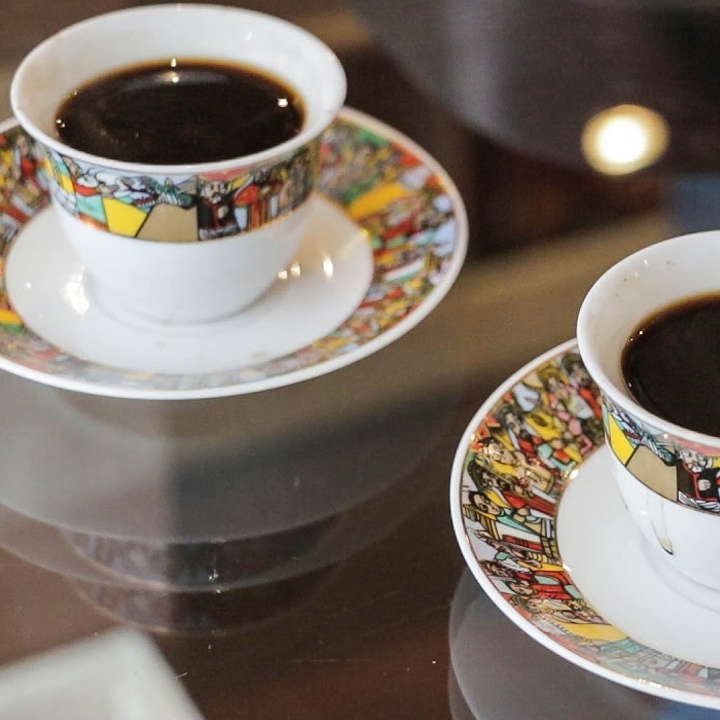 Although there are thousands of Starbucks worldwide and you might feel like you can get a cup of coffee on any corner in your city, Ethiopia is the birthplace of coffee, and there's no shortage. Perhaps what's more exciting is the Ethiopian coffee ceremony – that can take up to twenty minutes at a time.
Can't make it to Ethiopia? Watch how to make Ethiopian coffee thanks to blogTO.
Mexico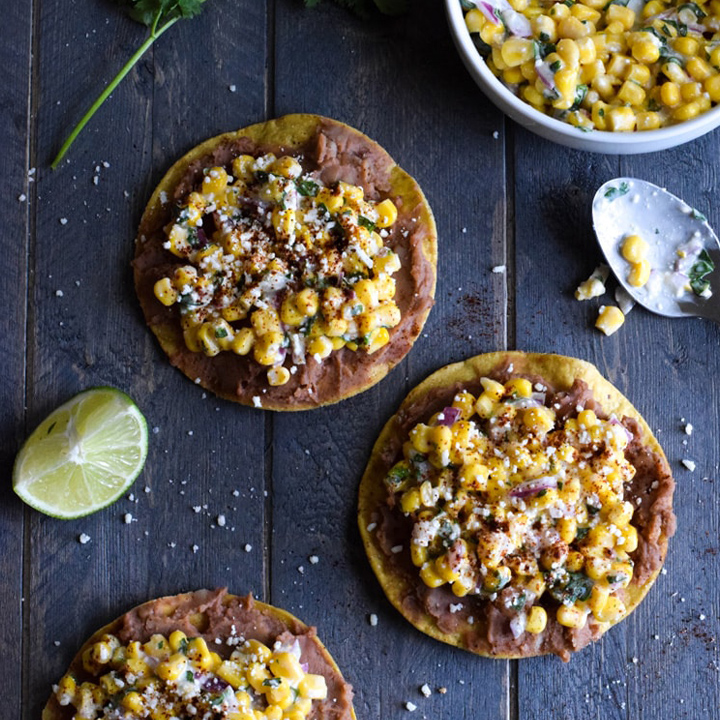 In many places in Mexico, there are food stands with tostadas. You might find these at your favorite Mexican restaurant, but nothing beats the taste of these right from Mexico. Crunchy tostadas are fried and come with dozens of topping combinations.
Get the low down on how to make Mexican Street Corn Tostadas from Isabel Eats!
Japan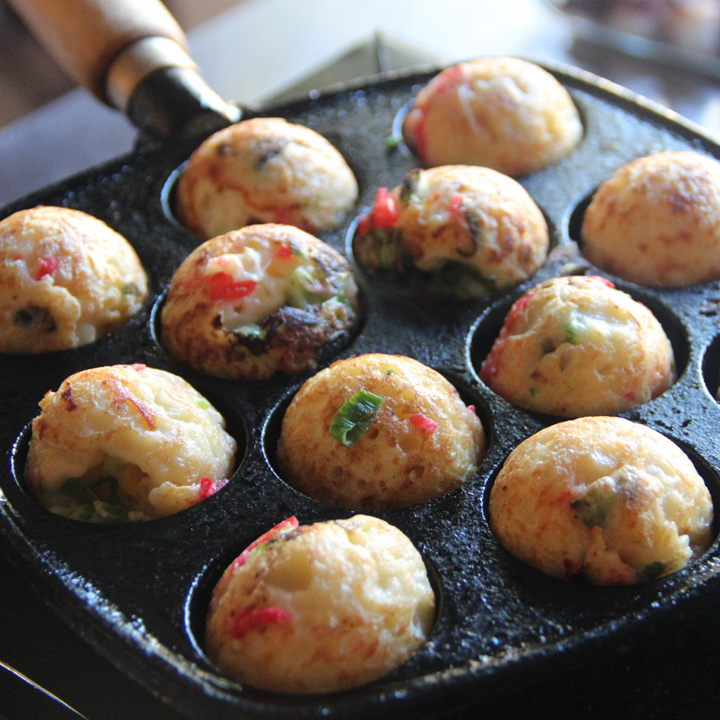 Takoyaki are round balls of chopped octopus in a herbed dough, pretty popular on the streets of Japan. While you will find these in the hands of many in Japan and be delighted with the flavor (if you're into octopus), watching them being made is also enticing – they are turned on long toothpicks over what looks like a cupcake pan.
Japanese Cooking 101 teaches you how to make your own Takoyaki. 
China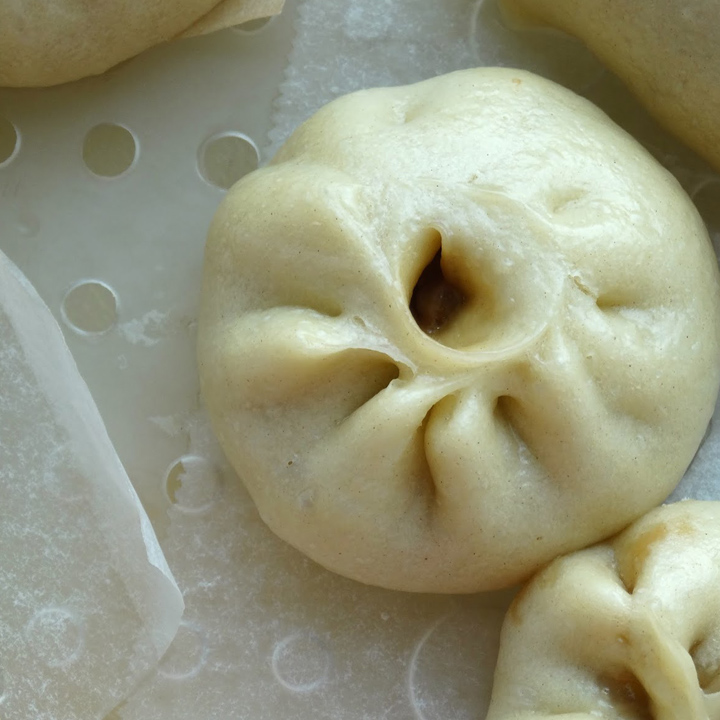 A popular street dish in China is Baozi, or Chinese bread buns, that come in two sizes. Big buns (Dabao) or small buns (Xiaobao). They are dough buns filled with meat or vegetables and steamed in trays of bamboo – sounds like a pretty cool way to cook a meal.
Here's a steamed-bun-cookin' Baozi recipe from Deelish Recipes.
Belgium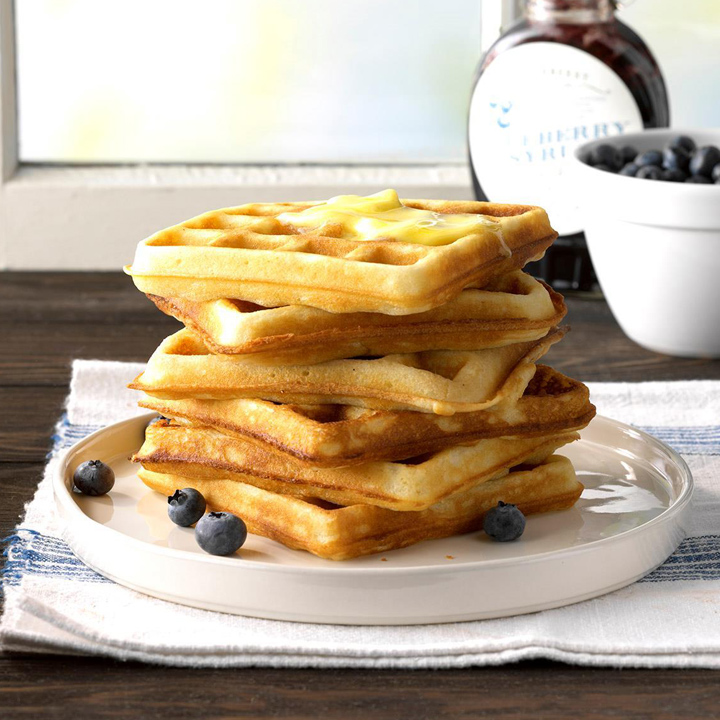 Waffles, waffles, and more waffles. But not the traditional waffles we imagine in the west. Waffles in Belgium are Liege waffles (thick and oval-shaped). Liege waffles are thinner and not as fluffy, and the sugar is in the batter. In Brussels, you'll find Brussels waffles, which are crispy on the outside and soft on the inside, generally not with heavy toppings, but some powdered sugar on top. So, so yummy!
Make True Belgian Waffles with Taste of Home.
Nepal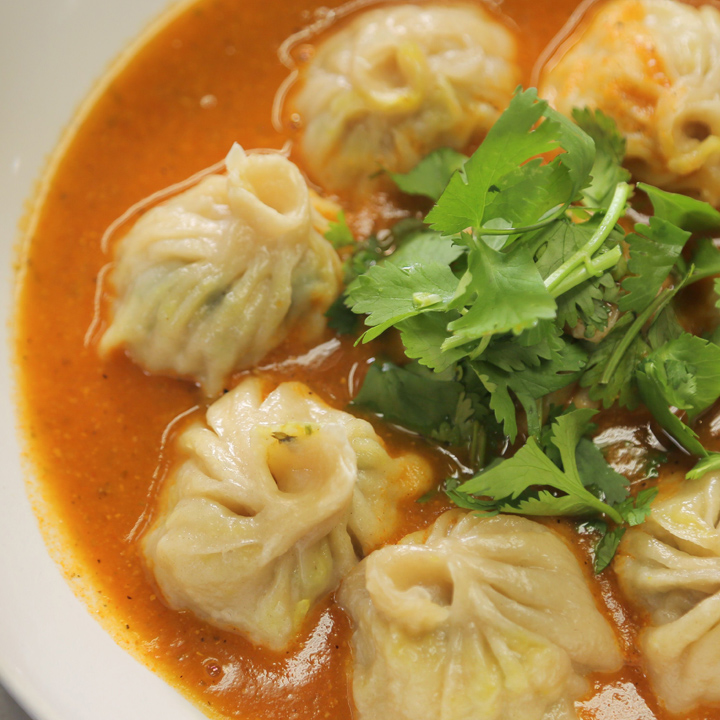 The Nepal version of the dumpling, the momo, is hard to miss on the streets. They are served steamed or sometimes fried, and they are certainly a staple of their culture.
If Nepal isn't your next scheduled trip, make your own Nepali Momo over on the Food Network.
Canada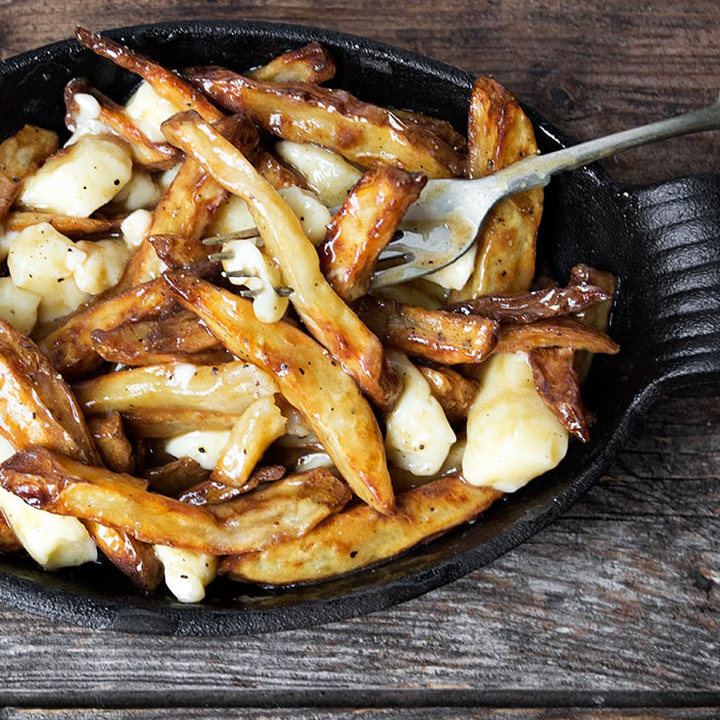 Poutine is the dish you can find everywhere in Canada, it's French fries topped with cheese curds and gravy. It first appeared in rural Quebec in the late 1950s, and it slowly gained popularity. It can be found in top dining restaurants, fast food joints, and festivals.
Seasons & Suppers has an Authentic Canadian Poutine Recipe that will not disappoint.
Hungary & Romania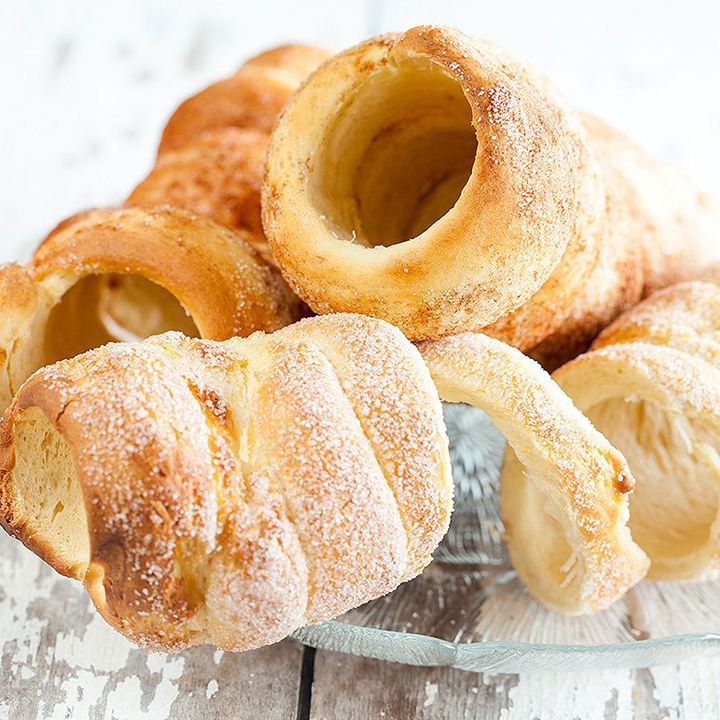 A fun dessert in Hungary and the Transylvania area of Europe, are chimney cakes called Kürtőskalács. Made from sweet yeast dough, a strip is spun and wrapped around into a cone shape. It is then rolled in sugar and baked until golden-brown. Your mouth is going to water when you smell or see one of these decadent sweet treats.
Make some Hungarian kurtos kalacs a.k.a. chimney cakes with this recipe from Oh My Dish!
Thailand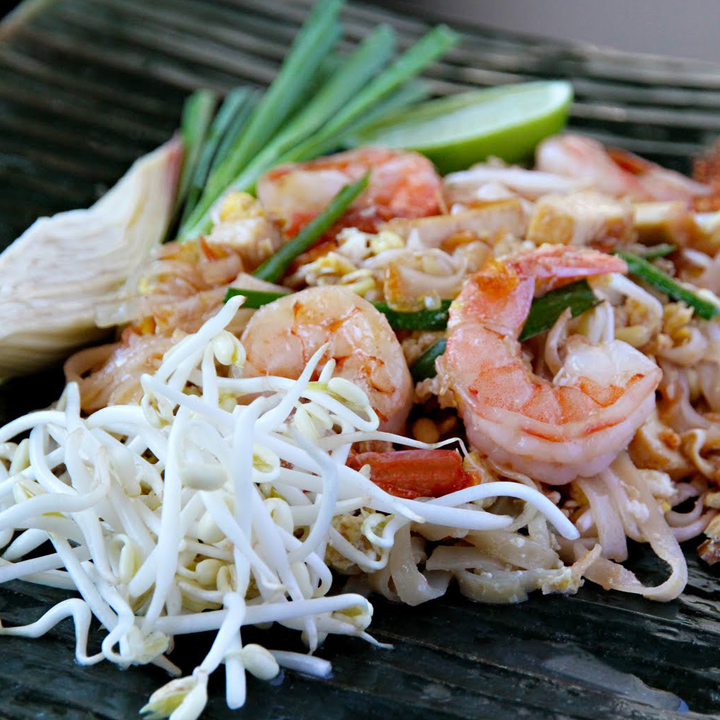 A popular dish at Thai restaurants in the west, and rightfully so, is Pad Thai. There are tons of options to eat from food stands in Thailand, but one staple is Pad Thai. Pad Thai is soaked dried rice noodles stir-fried with eggs, and chopped firm tofu. The dish is flavored with tamarind pulp, shrimp, garlic, other vegetables, red chili pepper, and sometimes roasted peanuts.
Release your inner Thai with this Pad Thai Recipe (ผัดไทย) from She Simmers.
France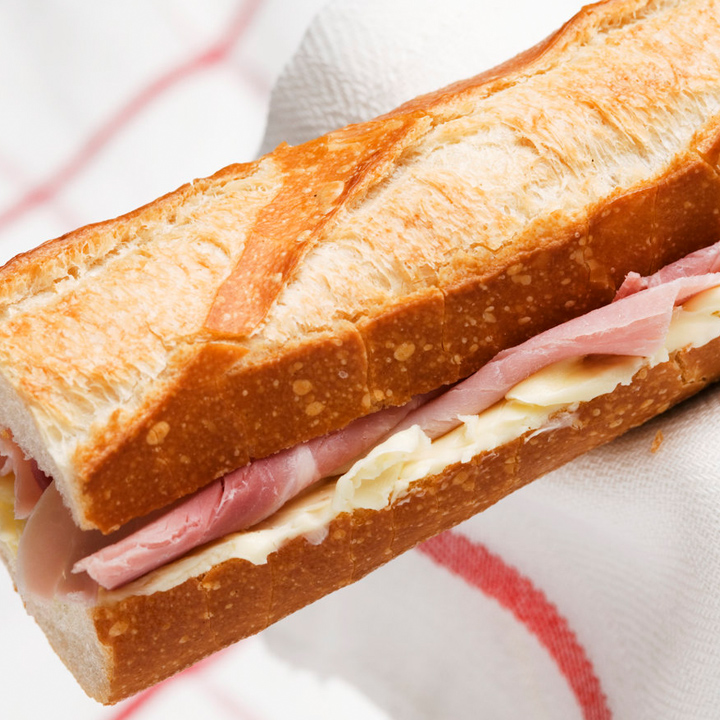 Fancy a sandwich while you're in France? Especially while in Paris, you'll find baguette sandwiches all over. It's the go-to street food of office workers and students and the French do it well. Tons of combinations, but a crowd favorite is ham and cheese – on a baguette of course!
Read more about 10 Sandwiches to Eat in France Before You Die over on Food & Wine.
Spain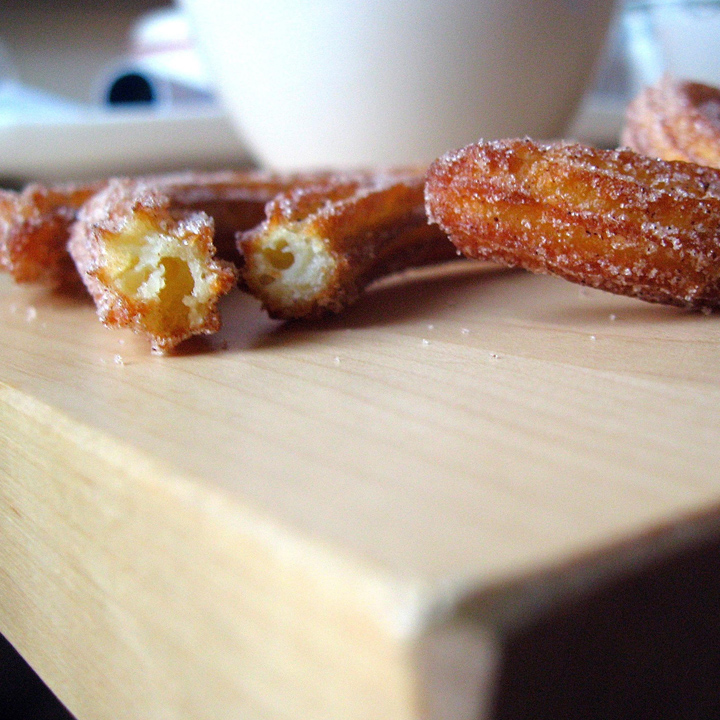 Those fried dough pastries that you can't get enough of? Yeah, churros are a Spanish street favorite, and they are usually dipped in warm chocolate.
Imagine yourself walking the streets of Spain and make your own Churros with help from the Sophisticated Gourmet.
Now that you've seen our list, what do you want to try next? Ready to make travel plans? Leave us a comment below!