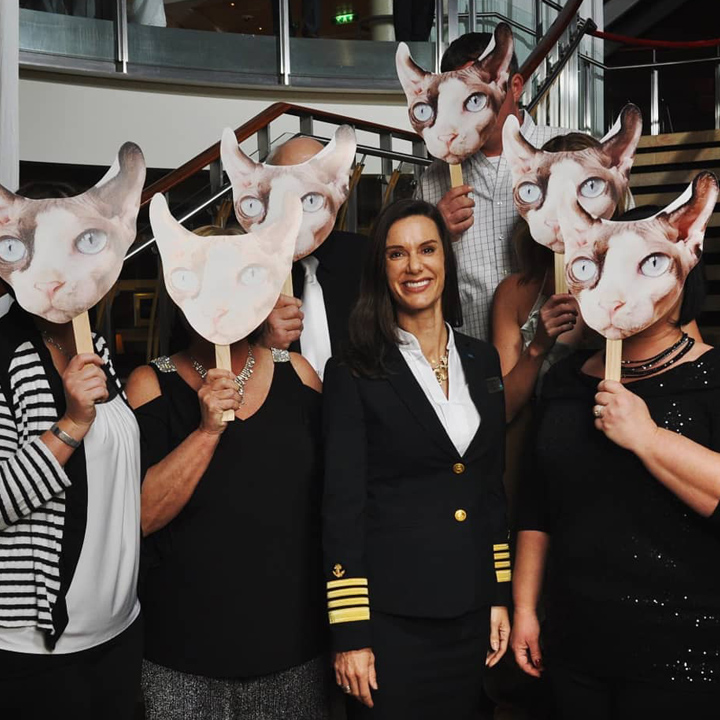 McCue has been captivated by sailing since a very young age.
She knew by the age of 12 that she wanted to work on a cruise ship after her first trip on a liner over Thanksgiving with her family.
Since then she has worked her way over a decade from entry-level positions right up to the top echelon captaining Celebrity Cruises' new flagship Celebrity Edge.
As Captain Kate McCue travels the world alongside her devoted feline companion 'lady' Bug Naked.
Keep up with all things Captain McCue and Bug Naked over on IG and check out this video showcasing the sailing duo!