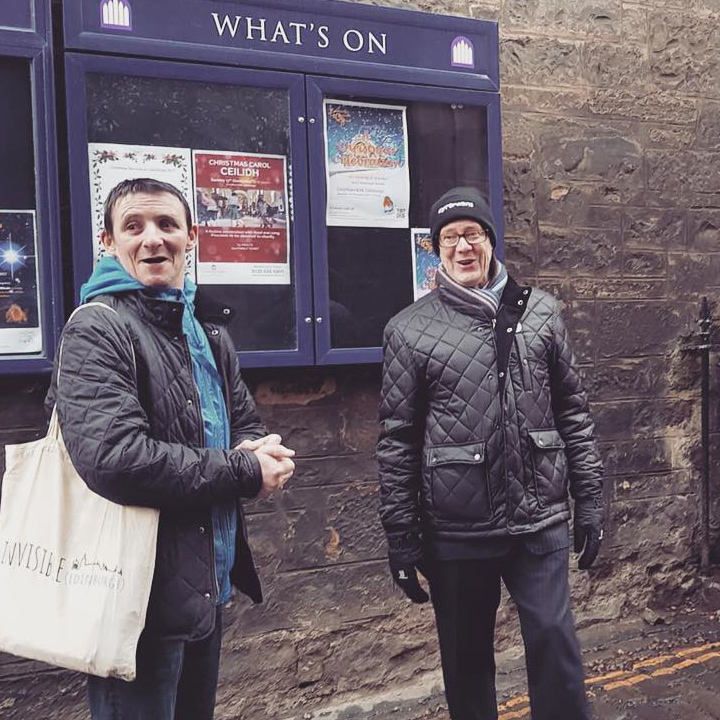 The best tour guides know more than the average local.
They know the streets of a place in an intimate way, the landmarks, the stories the myths and the people.
If you find yourself in Edinburgh, Manchester or Glasgow for the first time and looking for an alternative walking tour of the city, look no further than Invisible Cities.
When you go on an Invisible Cities walking tour you are supporting a social enterprise that trains people affected by homelessness or social disadvantage.
Invisible Tours offer tour themes like Stories of Crime and Punishment, The Paths of Inspirational Women, or learn about the History of the Trainspotting Generation.
Check out this short documentary where you'll meet some of the talented guides and hear more about the mission of the team.

Invisible Edinburgh kicked off in 2016 and with the success of the initiative is now spreading to other cities.
Are you interested in having Invisible Tours in your own city? Contact and connect with founder Zakia to talk about how to make it happen!