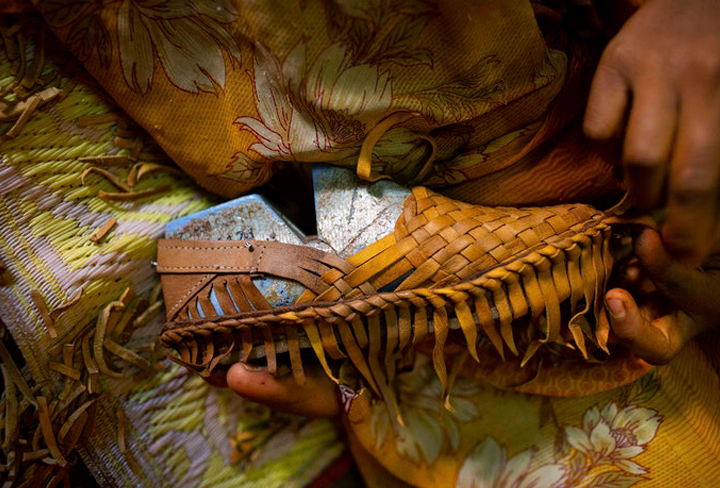 Taking a peek into how something is made can give you a whole new appreciation for an object.
That is especially true when it comes to handcrafted objects and artisan-made goods.
India has a long and rich history of traditional shoemaking dating back over 5,000 years. Styles vary widely from region to region. But one of the most popular styles is the woven-leather slide on bantu.
The folks over at AFAR have put together an article that goes into the history and heritage of this classic Indian sandal including this wonderful video showing a family-run production in action for Mohinders.

Check out the full story here to read more and if you're interested in getting your hands on a pair head on over to the Mohinders official site!
Own a pair? Covet a pair? Comment below.