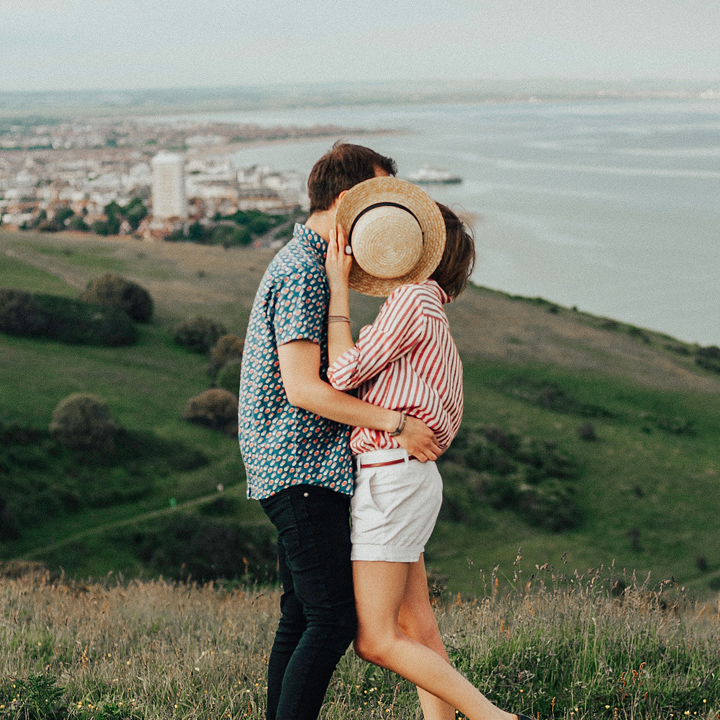 Your honeymoon is a time to celebrate the love, laughter, and joy that your partner brings to your life.
Honeymoon destinations should be as unique as your love for one another. More than just rose petals, candles, and chocolates, these destinations will inspire much more than that. 
Skip the generic spots that are oh-so-popular for honeymoons, and check out our list of 10 alternative honeymoon destinations off the beaten path. 
Cape May, New Jersey, U.S. 
Cape May, New Jersey, is an adorable, cozy beach town that is sure to bring you all the fun beach vibes that you hope to find at the shore.
Cape May is the southernmost city in New Jersey and the entire area is considered the Cape May Historic District due to its concentration of Victorian homes and buildings. Yes, the streets are decorated with gorgeous Victorian bed and breakfasts waiting for you and your sweetie to stay!
Not to mention your just a few minutes from the ocean. Enjoy a delicious meal at historic Congress Hall, peruse the shops, and sit out back for a relaxing night on a rocking chair on one of the charming Victorian porches.
Kakslauttanen, Finland
Get ready to snuggle on your honeymoon adventure to Kakslauttanen, Finland.
At the Arctic Resort, you can spend time and sleep under the stars in a glass igloo. Yep, an igloo. This family-owned hotel wants you to experience the rich environment of Finland, one that is extremely clean and barely touched. It's pure nature at it's finest.
Gaze up in your igloo, enjoy time with your partner, and watch the Northern Lights – we're sure these are on your bucket list! There's so much to do in Finland, no matter what time of year from snow safaris, skiing, husky safaris, fishing, hiking, and gold panning. This spot takes care of honeymooners – do you prefer an igloo, earth lodge, or Queen suite? 
Giraffe Manor, Kenya, Africa
Interact with wildlife on this unique honeymoon destination: Giraffe Manor in Kenya, Africa.
This boutique hotel sits on 12 acres of private land within 140 acres of indigenous forest in the Langata suburb of Nairobi. Step back in time to the 1930s when Europeans first flocked to Africa to visit the safaris.
The neighbor giraffes who live in a nearby forest sanctuary often make guest appearances by the hotel, sometimes sticking their long necks into the dining room to share a meal with you – it's an experience you'll never forget.
Kyoto, Japan
If it has been your dream to visit Asia to see the incredible religious sights, architecture, design styles, and beautiful landscapes, then Kyoto is your honeymoon destination.
There's no better way to grow as individuals and as a couple than through traveling to a new place. Book the Kyoto Cultural Forest, Shrine, and Temple Tour and you'll see Kiyomizu-Dera Temple, Fushimi Inari Shrine, Sagano Bamboo Forest, and Tenryuji Temple – all without the hassle of planning it yourself. Amazing!
Sit in the temple gardens for peaceful moments together and go on romantic evening strolls down charming streets. 
Savannah, Georgia, U.S.
Savannah, Georgia, is the perfect U.S. city to unwind because it's overflowing with tranquil serenity.
You'll ogle over the adorable cozy inns, cottages, and restaurants in the historic district, which is covered with gorgeous draping trees. Step back to fairytale time with a ride around one of the squares in a horse-drawn carriage tour. You're with your prince or princess, right? Might as well make it a fairytale.
Be sure to stop in one of the many local restaurants that cook good old-fashioned southern comfort food. Is the way to your heart, your stomach? 
Sri Lanka
Are you looking for a seriously romantic and exotic honeymoon destination? Think further than the Bahamas, Thailand, and Bali.
We're adding Sri Lanka to our list of honeymoon destinations off the beaten path because you'll meet leopards on safari, visit ancient temples and tea plantations. Stay at The River House for a "beach resort escape of sheer seclusion." It'll be the perfect space for you and your sweetie to spend time with each other and relax at the same time. 
Iceland
If you don't mind cuddling next to your love, then Iceland is the perfect spot for your honeymoon.
Take in the incredible ever-changing scenery, from volcanic landscapes to grassy, green Earth to geysers and hot springs. Mix adventure with romance and try a drive around the country, camp out in a van, and stop by those hot springs for all the lovey-dovey feels.
Check out the Golden Circle on a day tour or go whale watching, maybe you'll learn how whales express their love for each other.
Cappadocia, Turkey
https://www.instagram.com/p/Bz94JVkBj7e/
These landscapes will have you and your honey over the moon in love! Not your typical romantic European site, Turkey offers so much more.
Immerse yourself in a new culture, visit the incredible sights and landscapes, and take a new route. Check out the landscape with an air, helicopter, or hot air balloon tour. Is there anything more romantic than floating above the landscapes of Turkey in a hot air balloon? We don't think so. 
Norfolk Island, Australia
Norfolk Island makes it on our list because it's described as an island with mainly pine trees and jagged cliffs.
Not what you'd expect from the Aussies who love the sand and surf, but nonetheless, it's said to be an enchanting destination. Visit the unique UNESCO World Heritage sites, national parks, and reserves. Plan for a picnic on one of the cliffs that look over the ocean.
Follow in descendant's footsteps of when they first arrived on Norfolk Island on the 1856 The Untold Story Tour.
Orkney, Scotland

On the northern archipelago off the coast of Scotland in Orkney, you'll find green islands and sandstone cliffs, a magnificent setting to turn up the romance for your honeymoon.
Did we mention this spot is home to several seal colonies? Stroll along breathtaking beaches with your sweetheart and take it all in. Visit 6,000-year-old UNESCO World Heritage sites like the Standing Stones of Stenness, learn all about Viking mystery and breathe in the sea air. 
We've found a few destinations that are off the beaten path for your honeymoon or next trip! What do you think? Where are you headed to next? Leave us a comment below!