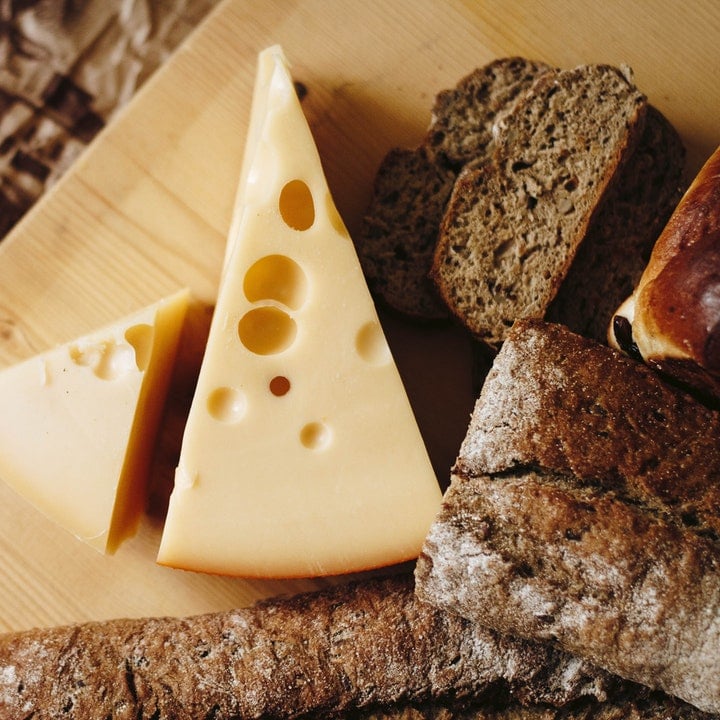 It's really gouda to have you here. See what we did there? Naturally, this post will be filled with cheese puns to keep you laughing. But more importantly, we've rounded up the cheese traveler spots around the globe to help with your charcuterie board parties and light your taste buds on fire! 
Here are 14 cheese traveler destinations to try the world's best cheese.
Looking for more foodie fun? Check out these 12 Culinary Bucket List Experiences and Popular Street Food from around the world.
Amsterdam, The Netherlands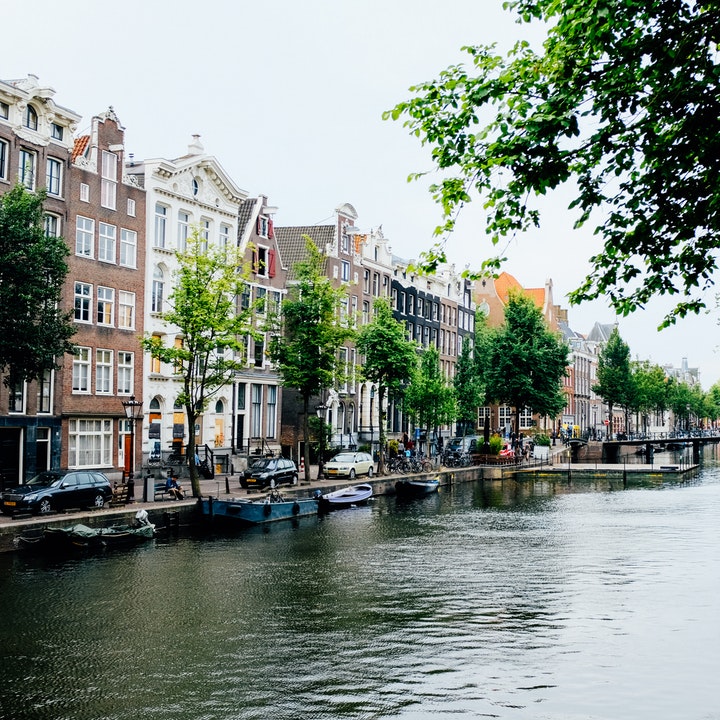 Amsterdam has a 600 year history with cheese, the most well known being gouda. The names of the cheeses include Gouda, Edam, Leerdammer, Leyden, Maaslander, Maasdam and Old Amsterdam. The European Community laws protect some of these cheeses that are only produced in certain regions of the Netherlands, known as Protected Geographical Status.
When you visit Amsterdam, you'll find a plethora of cheese shops and fun foodie finds (after all, it's essential munchie-city). Visit the Amsterdam Cheese Museum to taste different varieties, learn more about the history and production, and take a fun photo. Psst! It's all free.
Visit
🧀 Amsterdam Cheese Museum
🧀 Cheese & More
Madison, Wisconsin
Cheese the day! Madison, Wisconsin could be called a cheese lover's paradise – it produces over a quarter of the nation's cheese. Cheesemaking traditions date back to the 19th century, where immigrants were attracted to the fertile fields in the area. The state is now home to over 1,500 cheese factories and produces more than 500 million pounds of cheese a year. Did you know? Wisconsin is the only state that requires that a licensed cheesemaker supervise the making of commercial cheese and it's the only state to offer a master cheesemaker program. Try the cheese curds – that's all we're gonna say. Oh and talk curd-y to me. 😉
Is Wisconsin home to the world's best cheese? Leave us a comment below!
Visit
🧀 Union Star Cheese Factory
🧀 Fromagination
Asturias, Spain
Asturias, in the north of Spain, is part of a region known as Green Spain, which is known for lush meadows, dramatic pinnacles, and quaint coastal villages. The town is said to produce the best dairy products – milk, cream, butter, and cheese! Known as the País de Quesos or 'Land of Cheeses', Asturias is home to over 100 kinds of cheeses and in Picos de Europa National Park sit thousands of limestone caves known as the Caves of Cheese. How cool is that! These caves serve a purpose – they have the exact temperature and humidity that is needed to properly store and age cheese. Take the Cabrales Cheese Route! Is Spain home to the world's best cheese? It's looking mozzare-hella good.
Visit
🧀 Ruta del Queso de Cabrales
🧀 The Cheese Cave
Gruyères, Switzerland
Notice anything about the name of this city? Remind you of your fav cheese? La Maison du Gruyère's website reads, "Situated in the very center, near the alpine pastures and at the foot of the Château de Gruyères, La Maison du Gruyère invites you to discover the king of the cheese: Le Gruyère AOP." Could this be the world's best cheese? Some would say so. This sits on our list of 14 cheese traveler destinations to try the world's best cheese because not only is this place cranking out some serious dairy and it has been for years, but you can visit an interactive exhibition that is all about cheese called "Gruyère AOP, a journey to the heart of the senses."
Why aren't there any movies about swiss cheese? Because the plot has too many holes!
Visit
🧀 Alpine Cheese Dairy
🧀 The Cheese Hike
Normandy, France
The region of Normandy, France, is known for Camembert cheese, which has been made there for centuries. In order to be considered Camembert cheese, it must weigh at least 250 grams, be 10 centimeters in diameter, and have about 22% fat content. France makes roughly 360 million wheels of Camembert cheese each year, and many places are making it the traditional way – molding it by hand and using raw milk. The use of raw milk is not legal in the U.S. but is allowed in Europe. The Camembert cheese is a symbol of French culture and historically played a role too – feeding French soldiers during World War I.
Visit
🧀 Camembert Le5 Freres
🧀 Androuet
🧀 La Fromagerie Goncourt
Gloucestershire, England
Gloucestershire is on this list for good reason. That reason is the annual cheese rolling event. Yep! Read that again: a cheese rolling event. A bunch of people climb up a hill and roll/chase wheels of cheese down it. The contestants – hailing from all over the world, run and tumble down the steep Cooper's Hill in the hopes of winning a prize: an 8 lb. Double Gloucester. Ah, cheese. Is there a better prize? Gloucestershire is known for the production of a traditional, semi-hard cheese known as Gloucester, served as either Single Gloucester or Double Gloucester.
Would you chase a cheese wheel down a hill? Is it the world's best cheese? Leave us a comment below!
Visit
🧀 Cooper's Hill Cheese Rolling and Wake
🧀 The Cheese Rollers
🧀 Smart's Traditional Gloucester Cheese
Norway
Norway is home to two world-champion cheeses: Kraftkar, a blue cheese, and Fanaost, a semi hard cheese. Unfortunately, Norway does not get the cheese attention that it deserves – and that's a shame because to some, it is home to the world's best cheese. It is also home to several unique cheeses like the caramel-flavored brunost and the hairy gamalost. When you visit Norway try Brunost, Pultost, Gamalost (known as "Viking Viagra"), Nøkkelost, Kraftkar, Fanaost, and Jarlsberg. Thorbjørnrud Cheese Factory is believed to be the only hotel in Norway with its own cheese factory! Many Norwegians enjoy the caramelly taste of brown cheese – a tradition unique to Norway. Heidal Ysteri is making brown cheese the old way and keeping tradition alive, by using a mold made by a local woodcarver, each brown cheese becomes art!
Visit
🧀 Thorbjørnrud Cheese Factory
🧀 Heidal Ysteri
La Mancha, Spain
Manchego cheese originated in La Mancha, Spain, and the cheese has special permissions. Huh? Yes, queso manchego is protected under Spain's denominación de origen regulatory classification system, which means it has been granted Protected Designation of Origin status by the EU. It must satisfy these requirements in order to achieve the name of queso manchego:
It must be produced within designated parts of the provinces of Albacete, Ciudad Real, Cuenca, and Toledo, made only with the whole milk of sheep of the Manchega breed raised on registered farms within that area, must be aged for a minimum of 60 days (30 days for cheeses weighing up to 1.5 kg or 3.3 lb) and a maximum of two years, and produced by pressing in a cylindrical mold that has a maximum height of 12 cm (4.7 in) and a maximum diameter of 22 cm (8.7 in). That's a lot of requirements!
Visit
🧀 Finca la Granja
🧀 Museo del Queso Manchego
Emilia Romagna, Italy
If you visit the Emilia Romagna region of Italy, you'll find an abundance of a cheese legend: Parmigiano Reggiano. Unfortunately, the cheese is often counterfeit around the world and we are rarely eating the real thing. The real stuff is not only tasty but healthy! It has been said that children raised in Italy are given Parmigiano Reggiano as soon as their teeth grow in because they believe it helps them grow strong. If you can't make it to Italy to try the world's best cheese, look for the Parmigiano Reggiano DOP trademark on packaging next time you buy. The ingredients should only include milk, salt, and rennet. Make your way along the Parmesan Cheese Trail and visit a caseificio or cheese factory.
Visit
🧀 Museo del Parmigiano Reggiano
🧀 San Per Damiani
🧀 Parizzi
Imsil-gun, South Korea
Now we've listed romantic destinations like France, Spain, and Italy to find the world's best cheese, so this cheese lovers destination might surprise you. South Korea! The Imsil Cheese Theme Park is the place you need to be if you're a cheese traveler. It's a 32-acre theme park that's all about cheese – learn, make, and eat it!
Visit
🧀 Imsil Cheese Theme Park
Green Bay, Wisconsin
Home of the cheeseheads! People living in the state of Wisconsin or fans of the Green Bay Packers football team are known as cheeseheads – this is a nod to the amount of cheese that is produced in Wisconsin. If you Google 'cheesehead' you'll find images of Packers fans wearing literal cheese hats on their heads at games. Tour the Cheesehead Factory, and make your own cheesehead!
Visit
🧀 Cheesehead Factory
🧀 Lambeau Field
Cabot, Vermont
Cabot, Vermont probably isn't the first spot on your bucket list, but it should be the first spot on your cheese bucket list! Cabot is a quiet New England town located in Washington County, Vermont and it's home to the dairy farms that have made the infamous Cabot cheese and dairy products since 1919. Cabot Creamery, known for being the makers of the #WorldsBestCheddar, consists of 94 families that formed a co-operative to create these products. Do you think Cabot has the world's best cheese? Leave us a comment below!
Visit
🧀 Cabot Creamery
Sardinia, Italy
If trying interesting cheese is on your list, then Sardinia is the perfect cheese destination for you! It's here that Casu martzu is made. It's a traditional Sardinian sheep milk cheese that contains live insect larvae, or maggots. Casu martzu is a soft cheese, with some liquid seeping out. The larvae appear as translucent white worms. In 2009, the Guinness World Record team proclaimed it the world's most dangerous cheese. Yikes! It's technically not legal, so it will be hard to find.
Bordeaux
Bordeaux, known for incredible wine. Well, what goes best with wine? Cheese, of course!
Do you brie-lieve in magic? Head to Bordeaux to learn all about the magical pairings of red wine and cheese to indulge in from the area. Try Tomme des Pyrénées made in the Pyrenees region.
Visit
🧀 Fromagerie Deruelle
🧀 My Terroir
Now that you've seen our list of 14 cheese traveler destinations to try the world's best cheese, what did you think? Did we miss anywhere? Leave us a comment below!