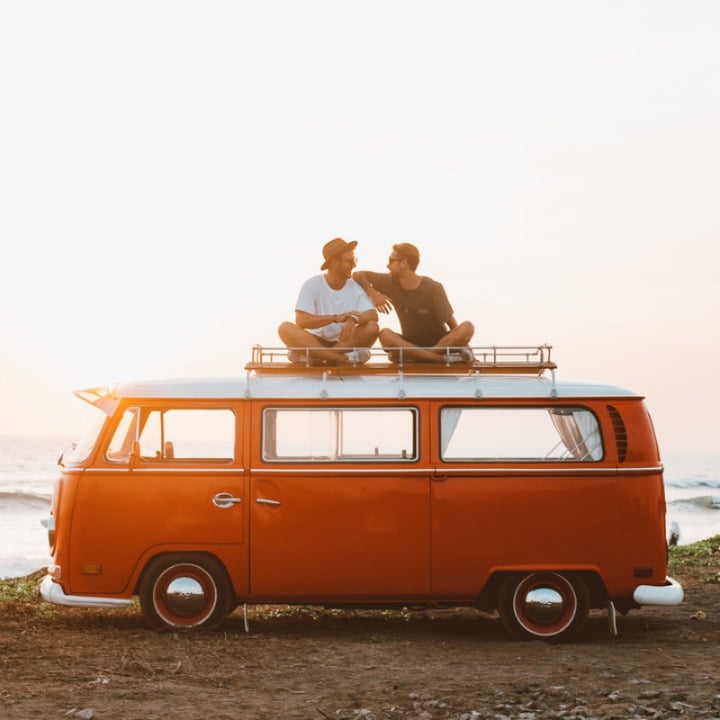 As we approach the holiday season, we know you're gearing up for gift-giving galore.
You might not have trouble giving gifts to your loved ones or close friends, but then again, maybe gift-giving isn't your strong suit.
We're here to reassure you that we have a gift for the husbands, sons, brothers, friends, cousins, and boyfriends who love to travel on your list. Don't worry, we have a list coming up for the ladies too.
Check out our men's travel gift guide for 11 cool holiday gift ideas he'll love this year.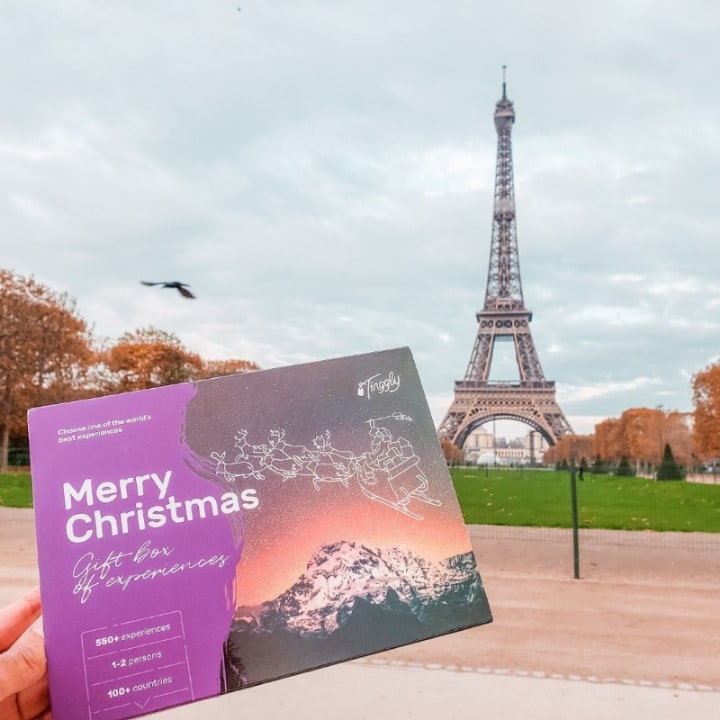 Tinggly Experience Giftboxes are a fun, thoughtful way to show friends, brothers, dads, and husbands that you care for them! Giving the gift of an experience will always last longer and create stronger memories than any physical gift.
With Tinggly, you can gift getaways, weekends away, and adrenaline experiences…
Tinggly's site lists several ways they're trying to change the planet, including investing in human happiness, using only recycled materials, removing toxic plastics for every gift sold, installing Tinggly Trash Traps in Bali, offsetting experience-generated CO2 by 200%, offsetting the worldwide delivery carbon footprint, being a carbon positive company, and more.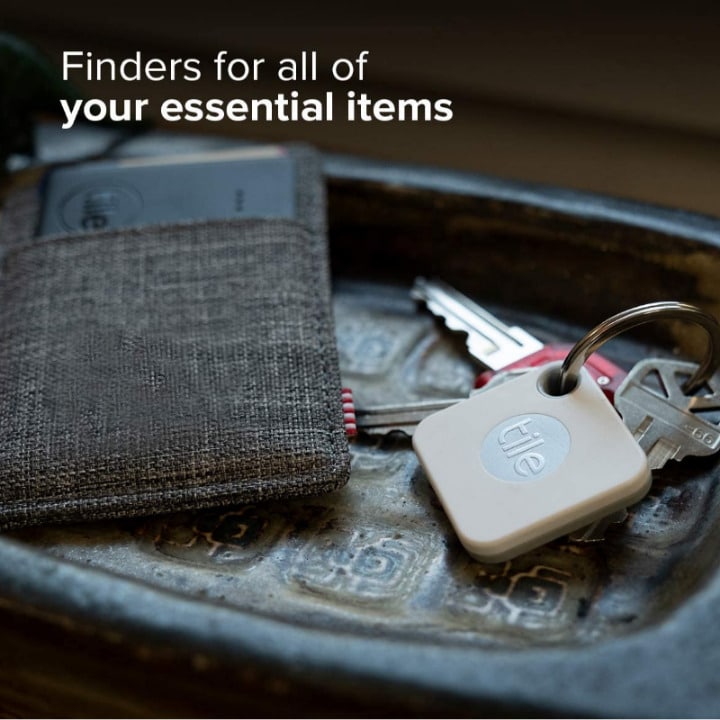 This essential pack will help him never lose his phone, wallet, and keys ever again. Tile Mate's essential pack features the Mate, Slim, and Sticker. The Mate is perfect to attach to your keyring, with a 1-year user-replaceable battery, it reaches 200 feet, and it is water-resistant.
The Slim sits in your wallet, is waterproof, and has a 3-year built-in battery. Finally, the Sticker is perfect for remotes and electronic devices, is waterproof and will help you find your phone even if it's on silent. Use the Tile app with your smart devices.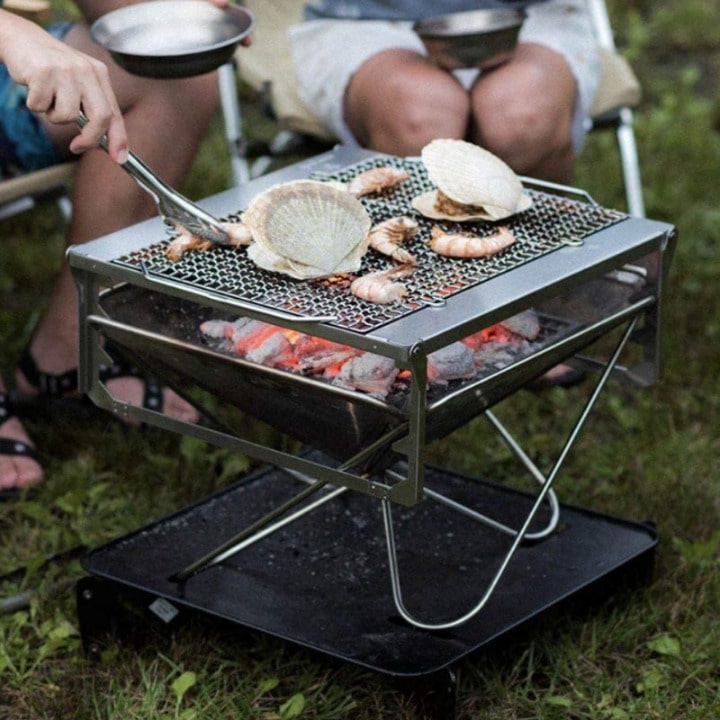 The Takibi Fire and Grill brings the grill to any and all occasions. The Snow Peak Takibi Fire and Grill makes a campfire or fireplace, possible anywhere, to gather with friends and family. It's foldable, durable, and is designed for a lifetime of use.
Make a fire in the backyard or bring it with you on the next camping trip. This is a great gift for the man in your life who loves the outdoors and grilling.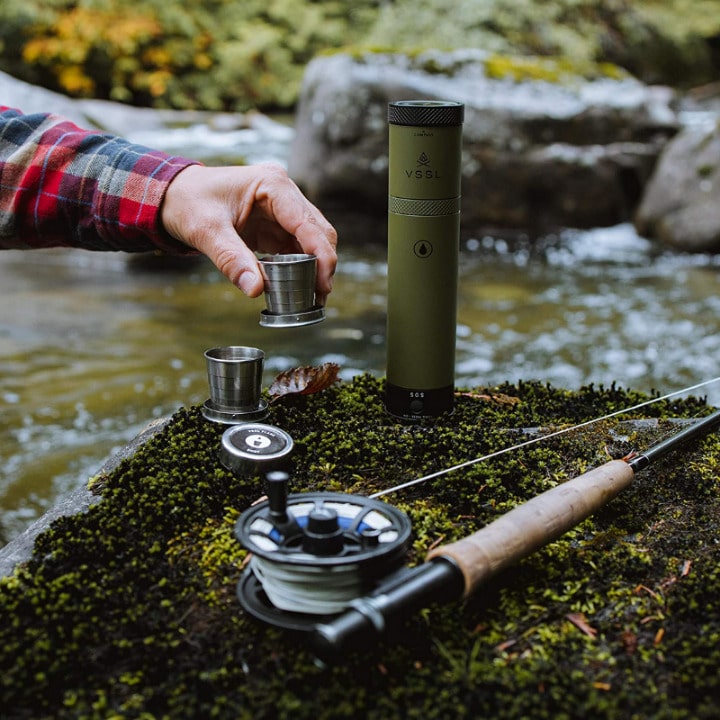 There's a reason the VSSL Adventure Flask is considered the Ultimate "Vessel." It's a 9oz glass infused adventure flask with two collapsible shot glasses and 4 mode LED lights. It's indestructible, water-tight, and ultra-compact making it easy to carry and store.
Take happy hour outdoors with this flask while you're camping and adventuring.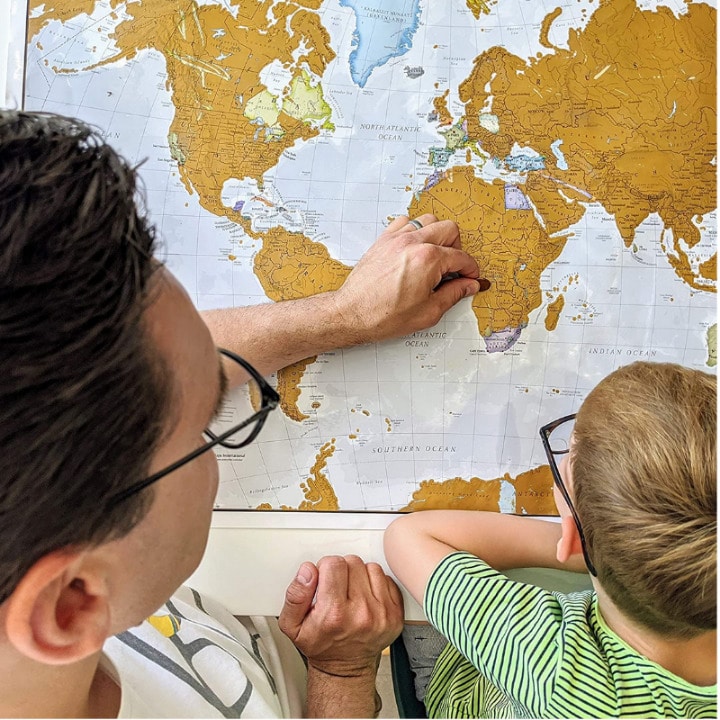 A scratch-off world map will never go out of style, and it's always an adventure scratching off each new place visited. Grab this gift for your guy that loves lottery scratch-offs, working with his hands, and yep, traveling!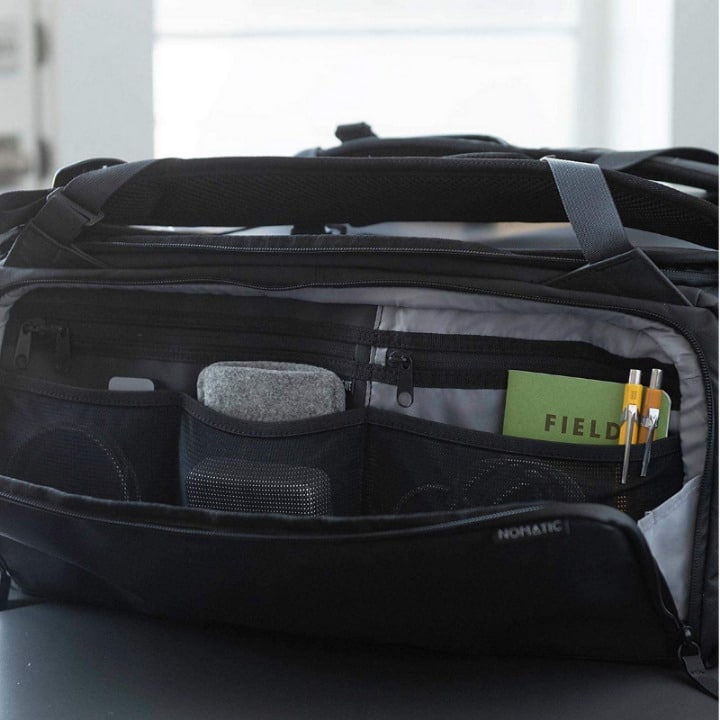 The Nomatic Travel Bag is designed for life on the move and comes with 20+ features including specific pockets for shoes, a full zipper, RFID safe pocket, roller bag sleeve, mesh pockets, a cord pass-through with an easy access pocket, water bottle pocket, water-resistant pocket, shoe compartment that fits 2 pairs of shoes with a ventilated door, and more.
The backpack lays flat while passing through airport security and the size is TSA compliant. This is a durable, long-lasting backpack made to go anywhere and do anything.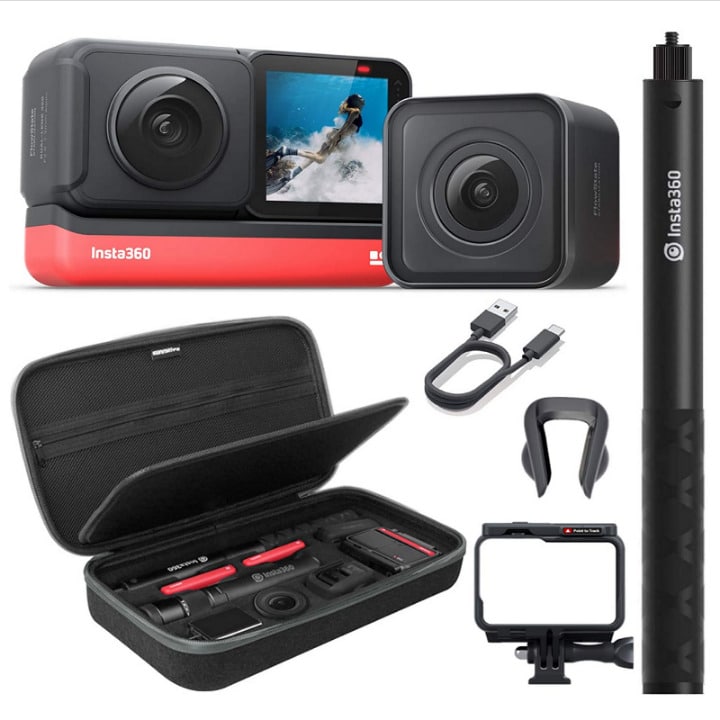 The Insta360 ONE X Action Camera is made for the adventurer man in your life who loves taking cool shots. Perfect for hiking, action shots, and traveling the world, the Insta360 OE X Action Camera shoots 5.7K video.
Designed to capture the most outrageous shots, the camera has great image stabilization and can edit on the fly.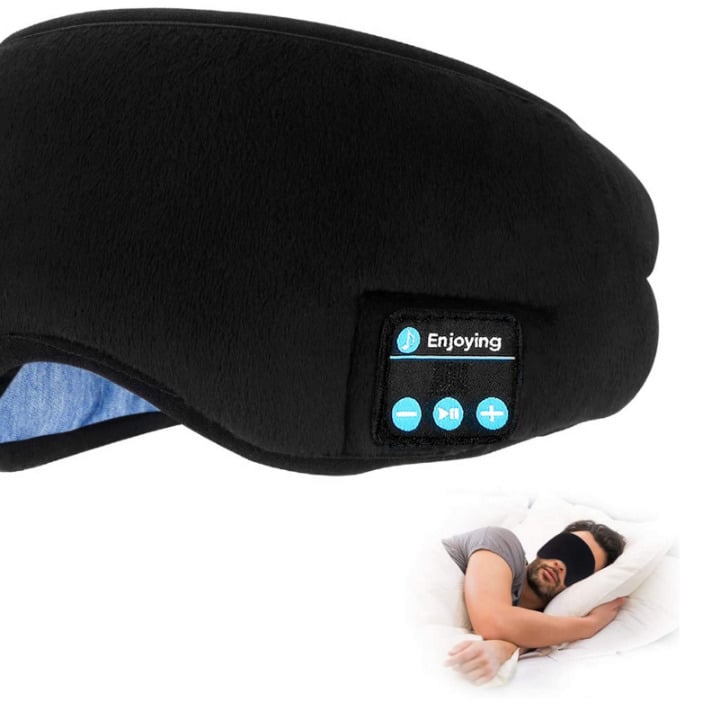 This Bluetooth sleep eye mask is great for at home or when you travel. We know your guy will love this gift because he can listen to music or a meditation before he goes to sleep.
He can bring this on the plane, to an airport sleeping pod, and to his hotel room.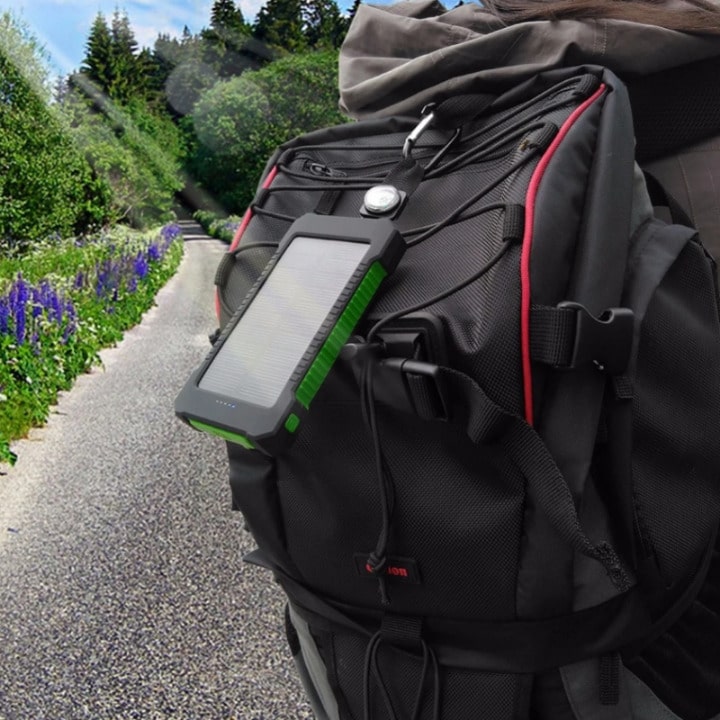 The Rain or Shine Portable Charger is solar, waterproof, and fast-charging. The uses of this portable charger are endless. No need to worry about a cord and charging it.
Bonus: it supports Quick Charge Technology which means it offers more power and thus charges batteries faster and more efficiently. It will come in handy camping, at a festival, on a getaway, you name it!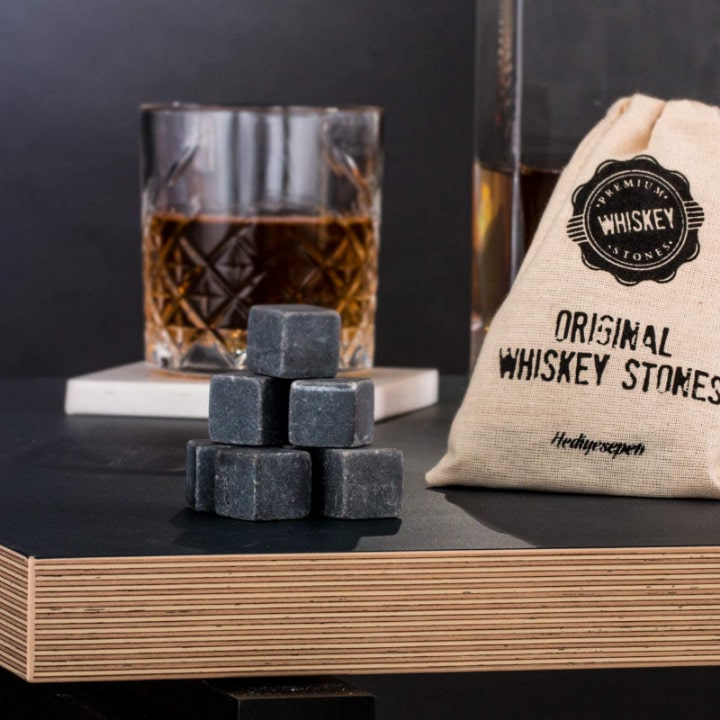 Getting your guy a new accessory or detail for the at-home bar is a great gift for this holiday season. Have you considered whiskey chilling stones? Not only do they look sleek and stylish on the bar, but they are functional too.
The Toros Black marble, belonging to the Mesopotamian region, cools down your whiskey drink without diluting it. You can use these stones in gin, vodka, wine, and water too. They are completely safe and reusable.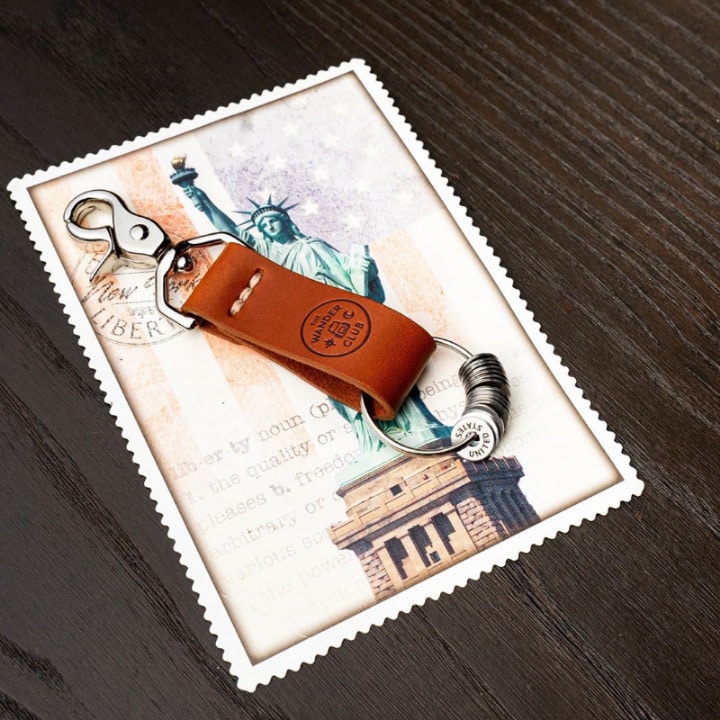 The Wander Club is a great travel keepsake for both men and women. On your keychain, you can collect tokens to each and every place you've been to! You can customize them too. Each purchase helps feed a child in need. Get your guy's keychain started for him!
Now that you've seen our list of 11 cool holiday gift ideas for the travelin' guy in your life, what did you think? Which will you buy this year?