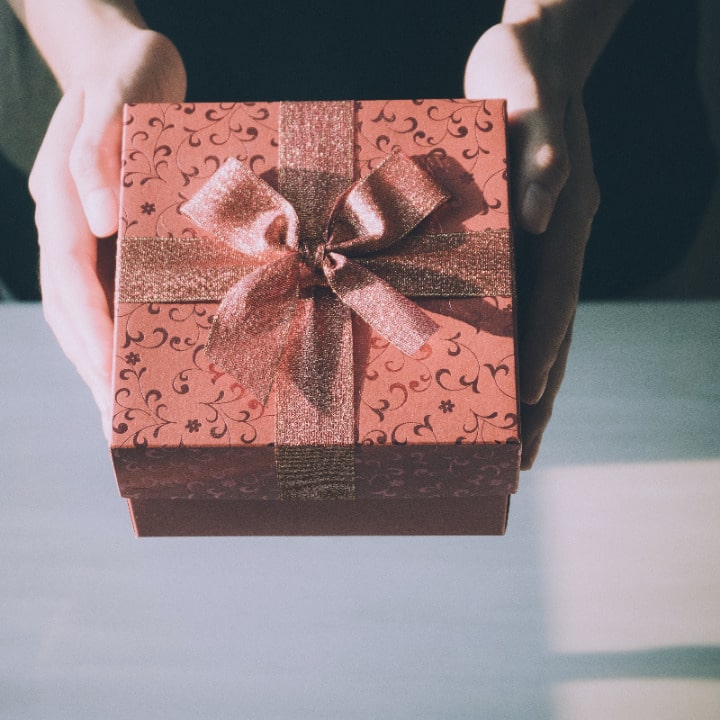 We've already got you covered with finding gifts for the special guy in your life, but what about travel gift ideas for the women on your list?
Is she a travelista, someone who adventures at home, or someone who adventures through her favorite books? In any case, we've curated a list of travel gift ideas that the women in your life will love this season and that will bring her to her favorite destinations.
Here are 11 adorable holiday gift ideas she'll love.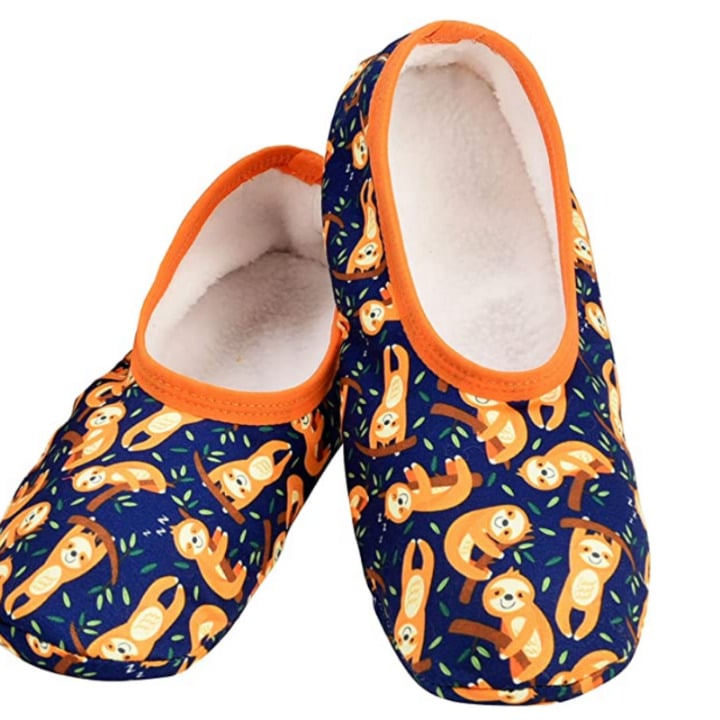 We know you want to help make your favorite lady's next journey as comfortable as can be. She'll definitely appreciate it with these cozy, comfy travel slippers on her feet!
These slippers are soft, lightweight, and compact – carry them everywhere and anywhere. Get nice and comfy on the bus, train, or plane.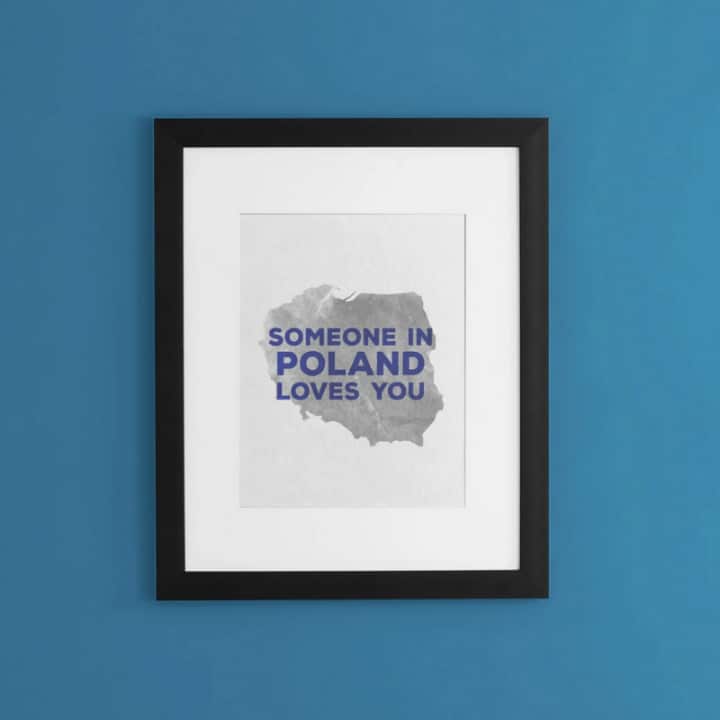 Your fav lady always loves a nice personalized gift. This year, check out this Personalized 'Somebody In ____ Loves You' print.
She can hang it in her dorm, her home, at work, anywhere! A nice reminder that somebody loves her in New York, Paris, Iowa, Canada, Florida…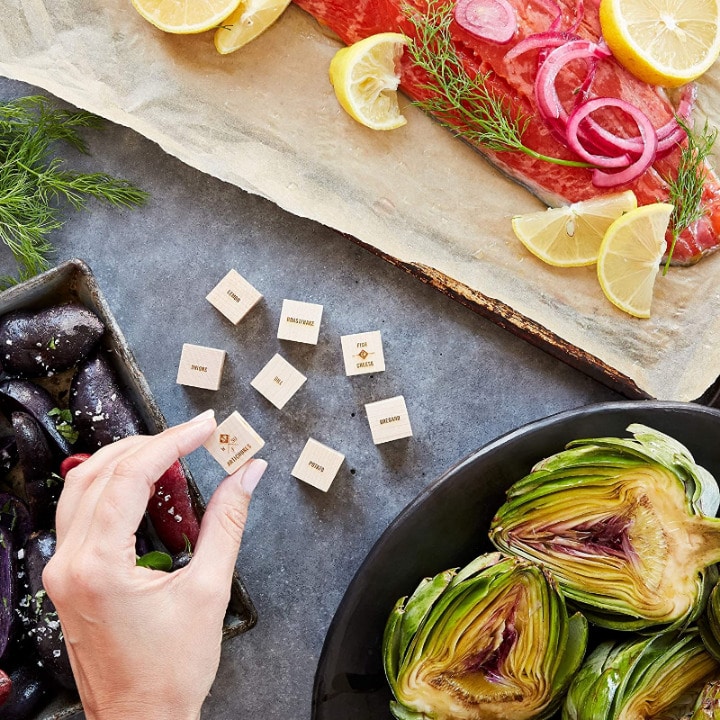 Is your travelista a foodie too? Does she ogle over the foodstagrams sweeping our social media or the delicious meals she's had abroad? These Foodie Dice are a must for her.
These fun dice help her create simple seasonal meals. With over 186,000 food combinations, she'll never get bored of these!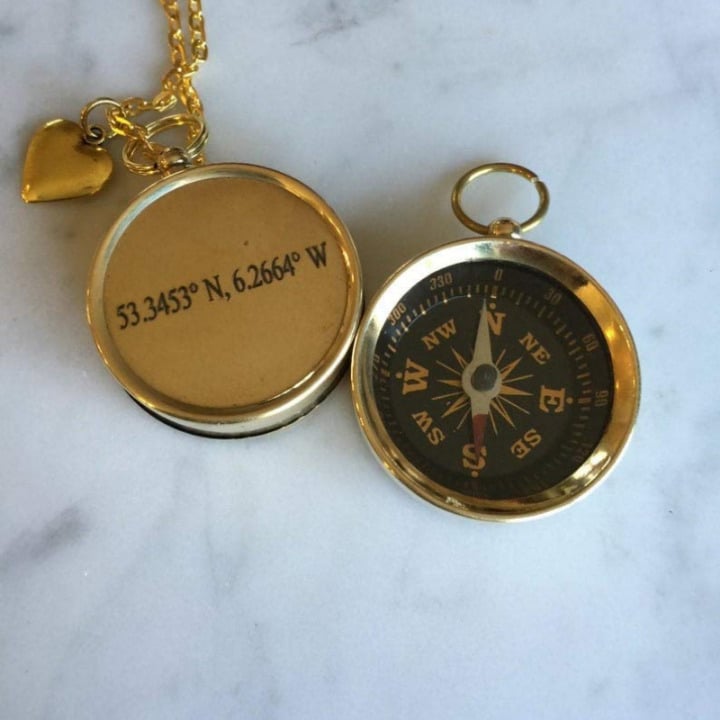 Is there a lady in your life that loves antiques? Have you considered an antique-esque necklace like this one? Customize this working compass necklace with a quote, name of a special place, coordinates, a special saying, etc.
Opt to have it made to be a necklace or a keychain. Either way, we sure she'll enjoy finding her way in her hometown or when she's off seeing the world.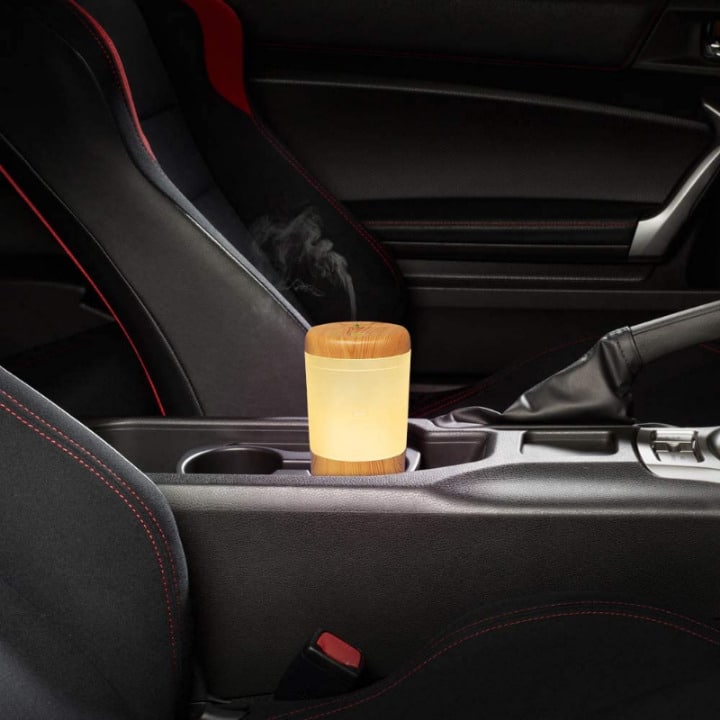 Roadtrips can be thrilling, adventurous, exciting, and er, well,….smelly. The car tends to be a place that holds onto all kinds of odors. With this car aromatherapy diffuser, diffusing essential oils is super easy and convenient.
It is USB-powered and compact, so it fits easily in your car, but also easy to take on the go in a backpack, suitcase, or overnight bag.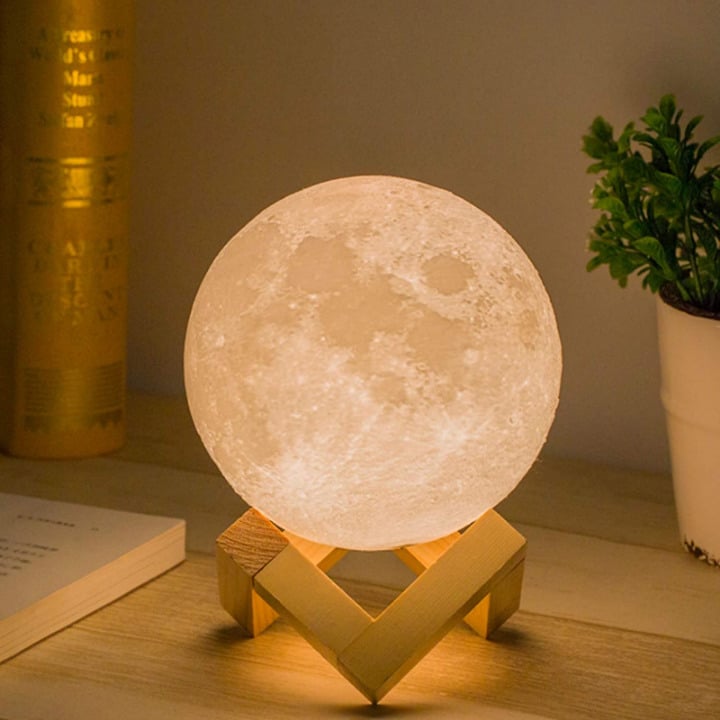 The saying, 'I love you to the moon and back' takes on a whole new meaning with this cool moon lamp. A great gift idea for those who love to travel far, who dream of visiting the moon, or for those who are away and are feeling homesick, the moon looks the same around the globe.
Bring the moon to her room on any night with this wordless moon lamp. Touch to change the color from white to yellow and adjust the brightness. She'll be over the moon for this gift!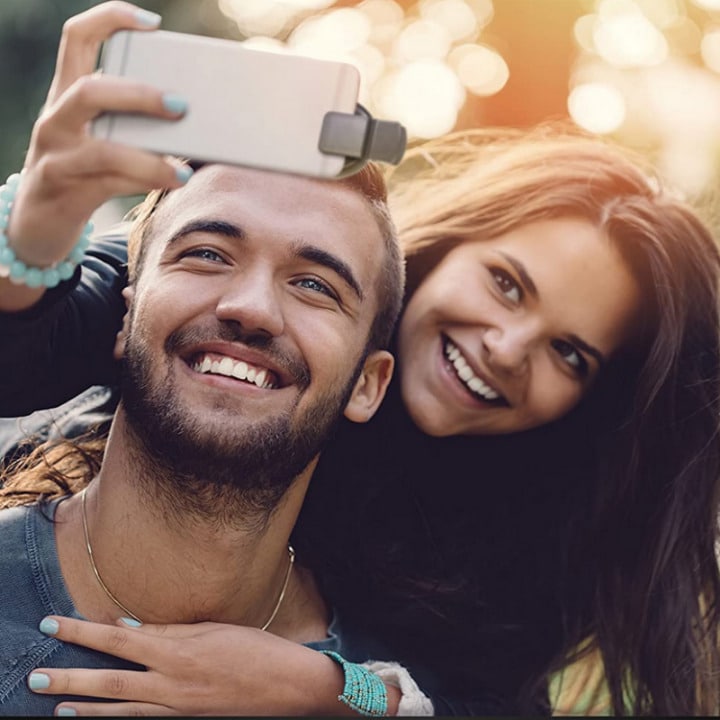 Nowadays, taking a good photo has become a part of the journey and the destination. Whether she's taking a roadtrip, visiting a new town nearby, or flying far away, we know your gal will appreciate you helping her take better photos.
The Xenvo Pro Lens Kit features a Wide Angle Lens, Macro Lens, TruGrip Lens Clip, GlowClip Mini Rechargeable LED Light + Charging Cable, Quick-Release Lanyard, DuraCase, EasyClip, and a cleaning cloth.
The best part is, they're small and can be packed into any bag, plus they come with a lifetime warranty.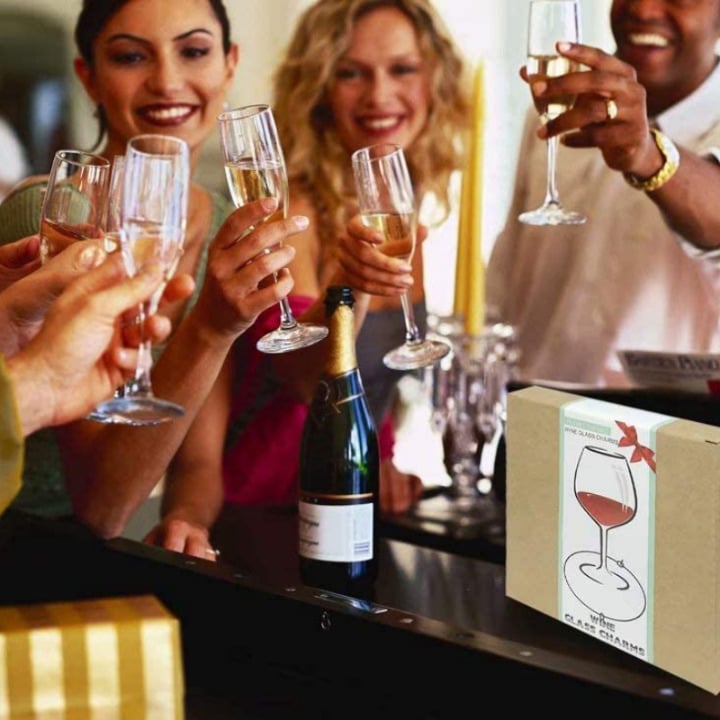 A nice glass of chardonnay, merlot, maybe a full-bodied cabernet. Does this sound like the lady you're giving to? Check out these world travel themed wine glass charms.
She'll have a ball with 16 charms that remind her of the wonderful places she's experienced, or that she wants to! Nothing like a glass of wine with a side of wanderlust.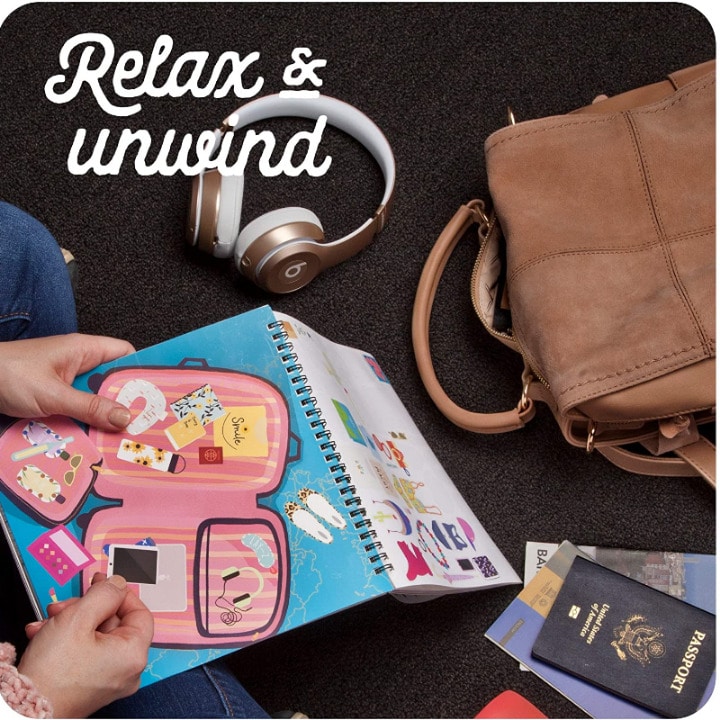 Adult coloring has recently made huge waves in the world: helping us all relax, looking at beautiful colors, and focusing on one thing. But have you ever thought about those books we had as children, where we'd place stickers in scenes?
Well, check out the adult version called "Stickering." The wanderlust-themed book features ten scenes and over 700 re-positionable stickers. The perfect way to unwind at the end of the day or to pass time while you're waiting at the airport.
We can't wait to try this.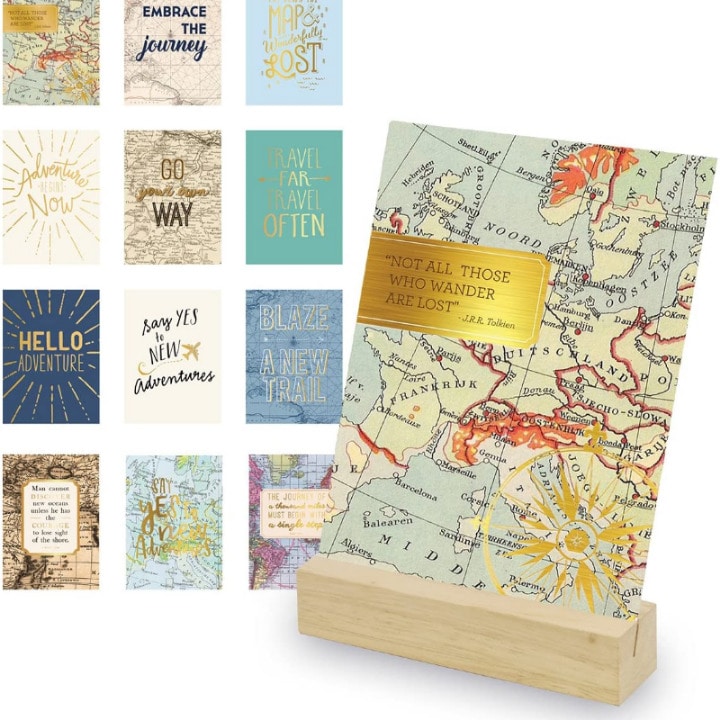 Sometimes to help spark her sense of wanderlust she just needs it to be sitting next to her. On her desk! This adorable adventure art desk stand features 12 gold-stamped color cards and a wooden base.
Ready to inspire her next adventure.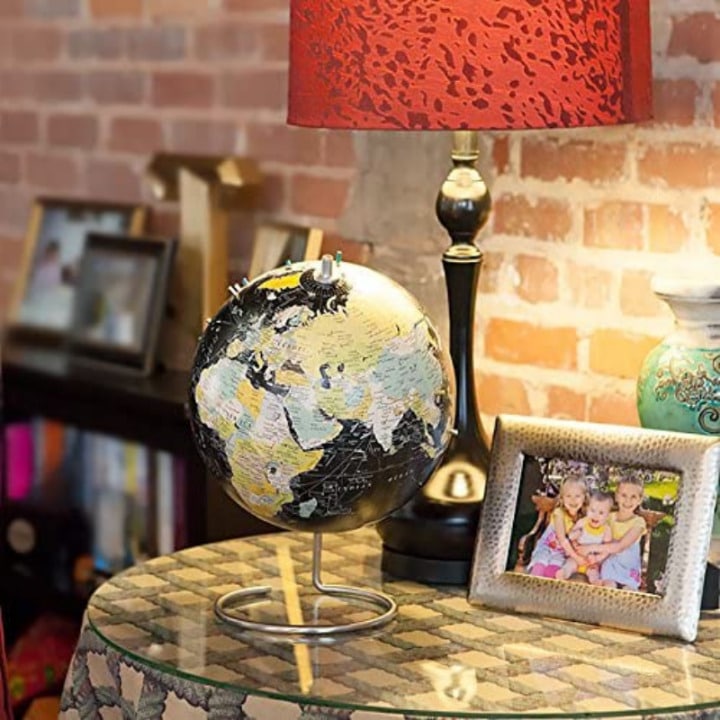 While we love a good push pin map for the wall, this magnetic globe brings something different to her space. It's a little more interactive, a little more artsy.
She can place magnets on the places she's been and wants to go, and even leave little sticky notes around it for herself, her friends, her partner. It's a vintage map and a fun way to start a conversation when guests come over.
Now that you've seen our list of the 11 best travel gifts for her this season, what do you think? Which will you be giving? Leave us a comment below!