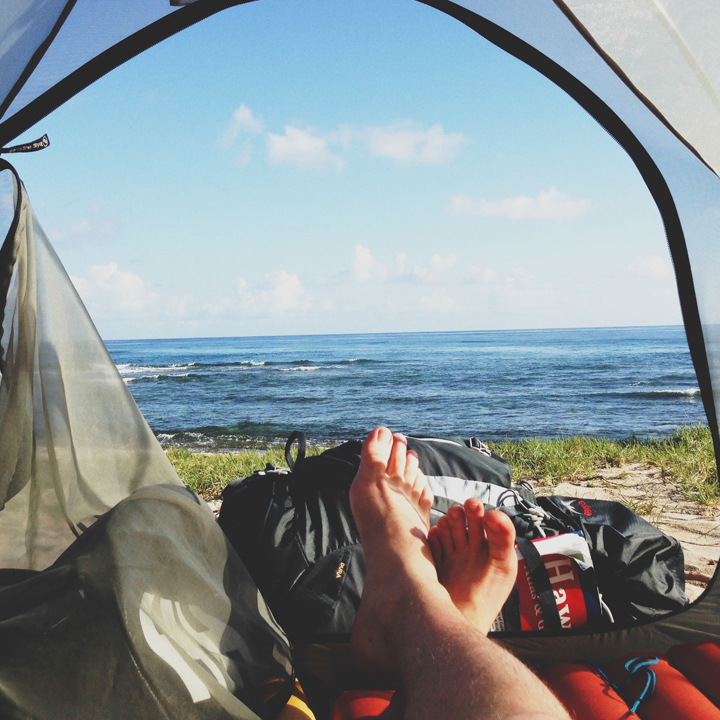 It's officially the summer of camping. 🙌
The world has spoken: "I'll start flying again next year."

And so we're left with day jaunts, weekenders, and, of course, loads of camping!

If you already love getting outdoors for a few glorious days camping… or have wanted to get into it… then you'll enjoy this post because it's full of the best camping gear to help you cram every extra ounce of enjoyment of your summer camping trips this year.

We've broken it down by category. Let's dive in!
SLEEP & SHELTER
Stay Sheltered And Connected
Stay sheltered from the elements in this easy to set up Sundome Tent. As an added bonus, it has an E-Port that makes it easy to bring electrical power inside so you can stay connected.
So Comfy You'll Swear You Were Sitting On Your Couch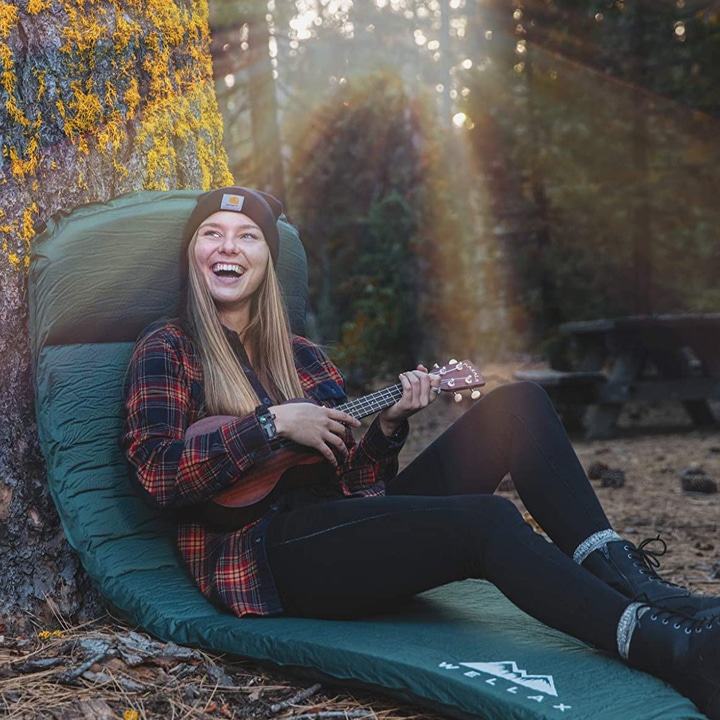 This Self-Inflating Camping Mat will keep you warm and comfy whether you are hanging around the campfire or getting a good night's sleep.
Stay Warm And Snuggle Up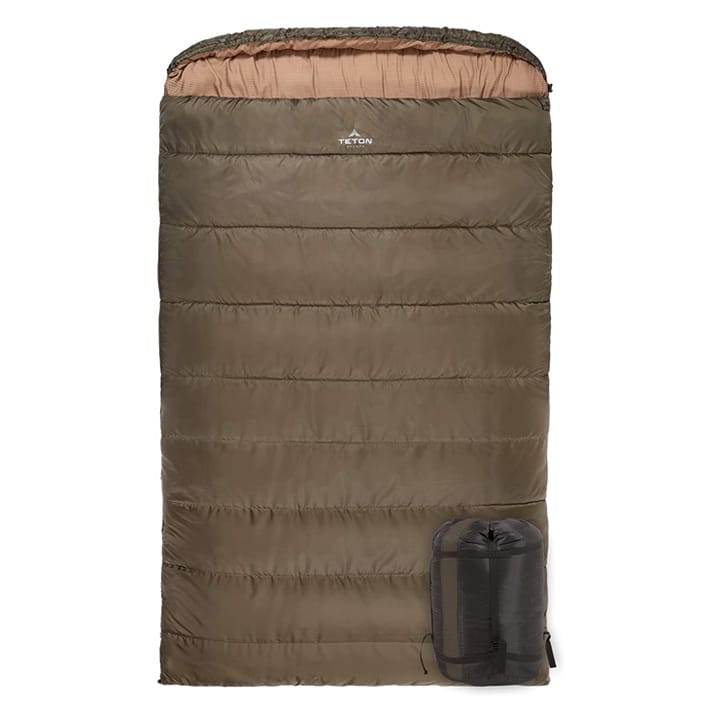 There's plenty of room for both of you – this Double sleeping Bag is longer and wider than a queen-sized mattress. It will keep you warm and it's easy to stuff it back into the bag – no need to roll it up first!
Camping Can Be Comfortable, Especially With This Camping Pillow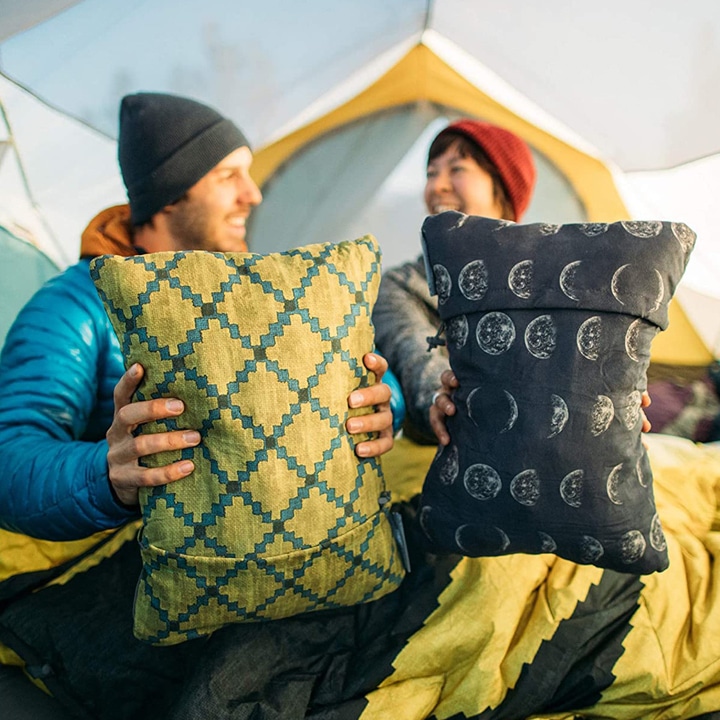 Roughing it doesn't have to be rough – this ultra-light compressible Camping Pillow is super easy to pack and incredibly comfy. You'll definitely rest easy with this in your tent!
Stay Warm Whatever The Weather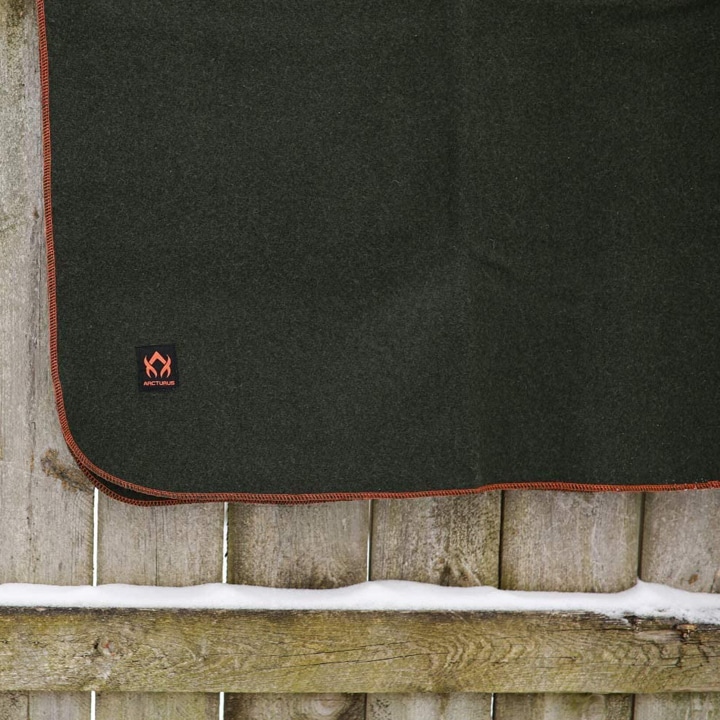 Stay warm and cozy with this Military Wool Blanket. Made from 80% wool it is sure to keep you warm even when it is wet. It's great for camping and outdoor sporting events.
R&R
Lounge In Style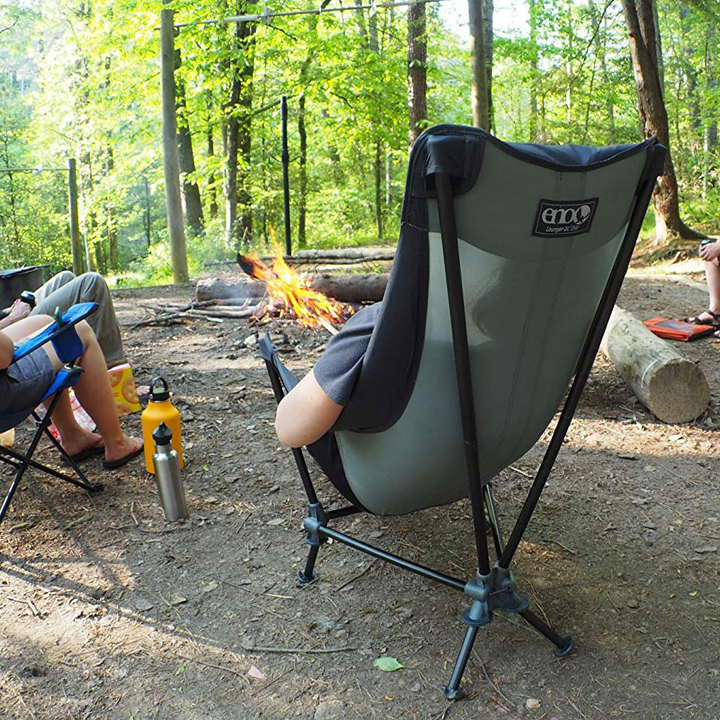 This ENO Camping Chair is so comfy you will want to sit by the campfire for hours! It is easy to set up and comes with a stuff sack for when you are ready to pack it up.
Made For The Beach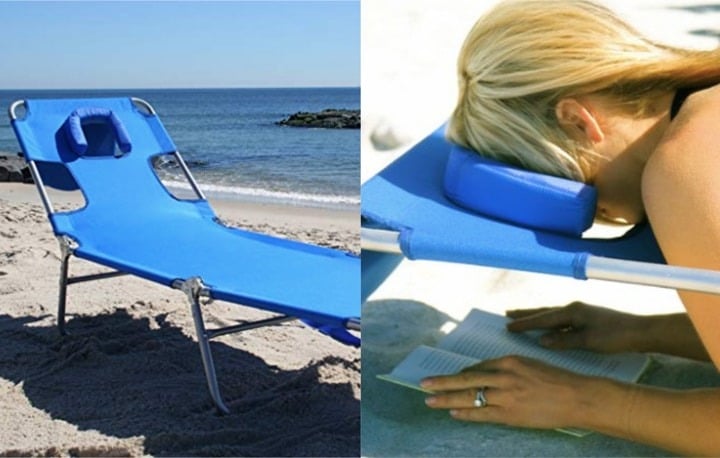 This lounger was made for the beach. Between the backpack straps, the cup holder, the adjustable positions, and the open/close face cavity and arm slots, this Ostrich On Your Back Chair is a tanner's dream!
Ultimate Gift For The Ultimate Camper
Whether you are at the beach, a music festival, a campsite in the woods, or even your own backyard, this cool Inflatable Couch is a must. It is easy to inflate, can be staked to the ground, and has large side pockets to hold everything from books to an ice-cold beer.
Snuggle In And Enjoy The View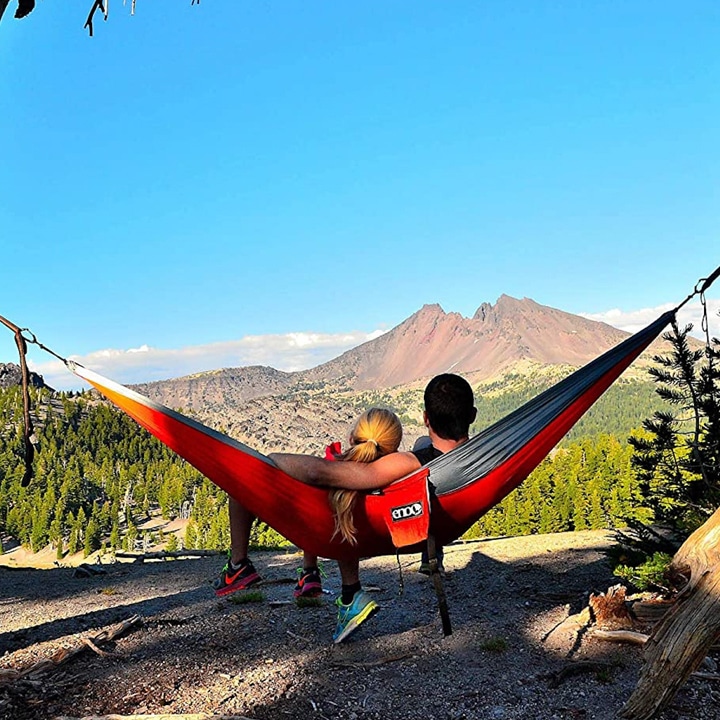 This DoubleNest Hammock is adventure-ready. It's lightweight, sturdy, and perfect for camping, hiking, or lounging around with a friend.
It's Not Called The Ultimate Travel Chair For Nothing!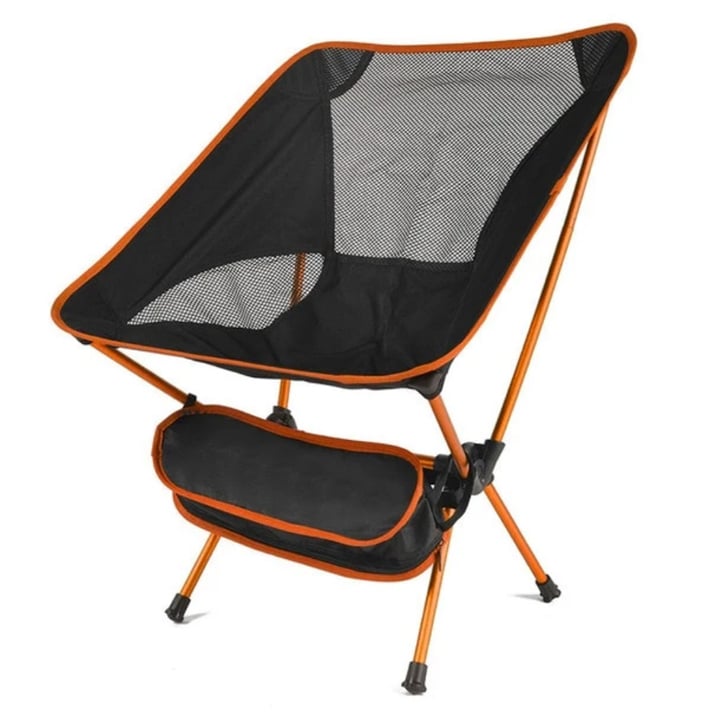 No one wants to lug heavy outdoor loungers around. The Ultimate Travel Chair is extremely light-weight and portable. The smooth cloth seat is water-resistant, stain-resistant, and ready to help you relax wherever you are.
FOOD & COOKING
Outdoor Cooking Has Never Been Easier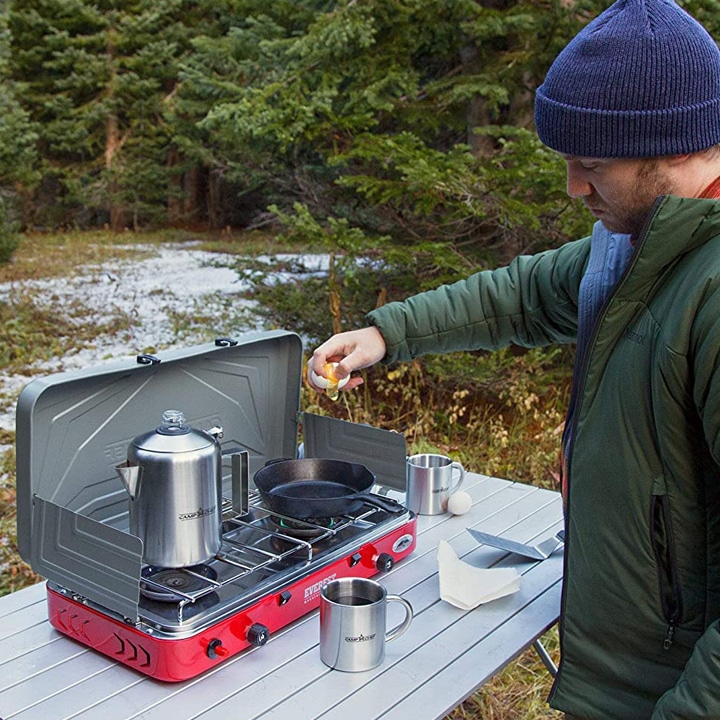 With matchless ignition, and high output the Camp Chef Everest Stove will get things cooking fast! It's suitcase look also makes it easy to pack up, easy to carry and easy to store.
No More Paper Plates or Plastic Cutlery!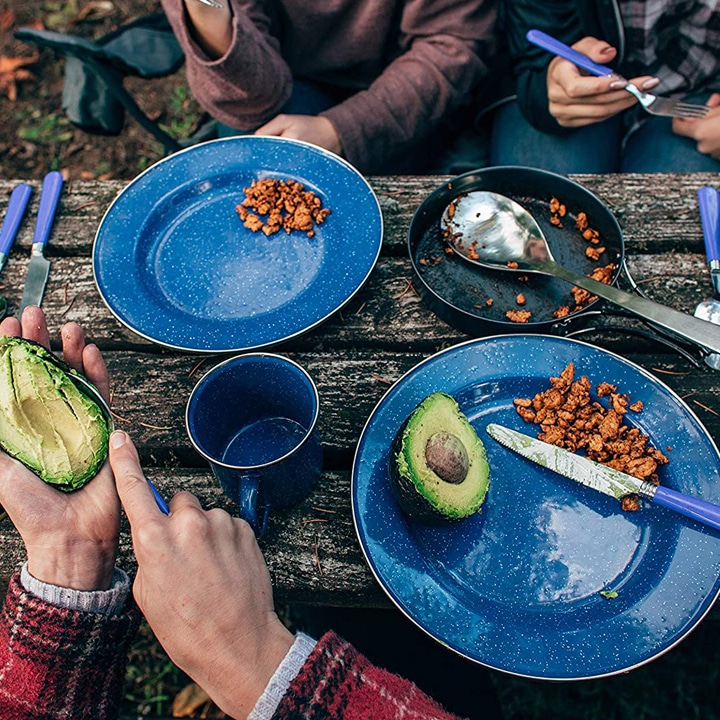 Great for the family campout, this awesome Enamel Tableware Set will add a touch of luxury to outdoor eating.
Perfect For Any Outdoor Activity!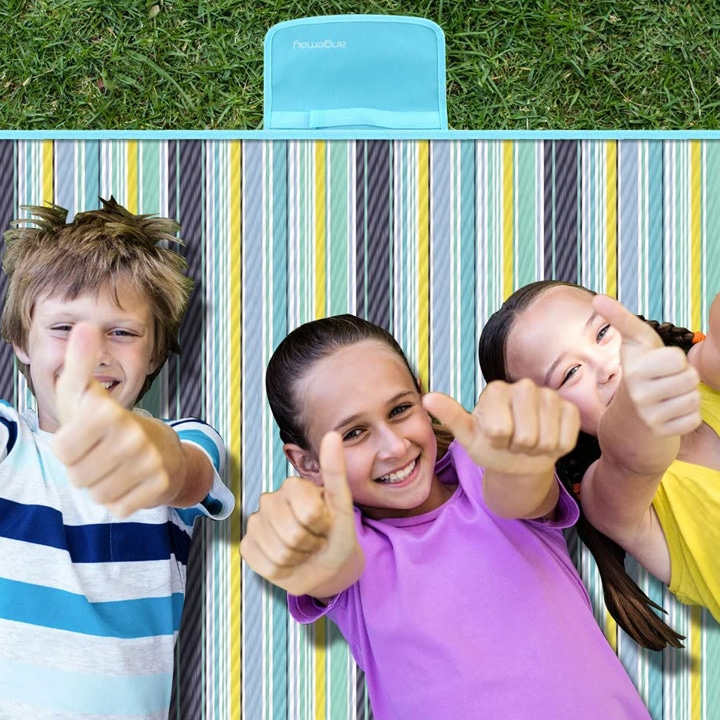 Waterproof and sand proof, this huge outdoor Picnic Blanket is ideal for the park, the beach, sporting events, tailgates, hiking and so much more.
Definitely The Coolest Shopping Bag.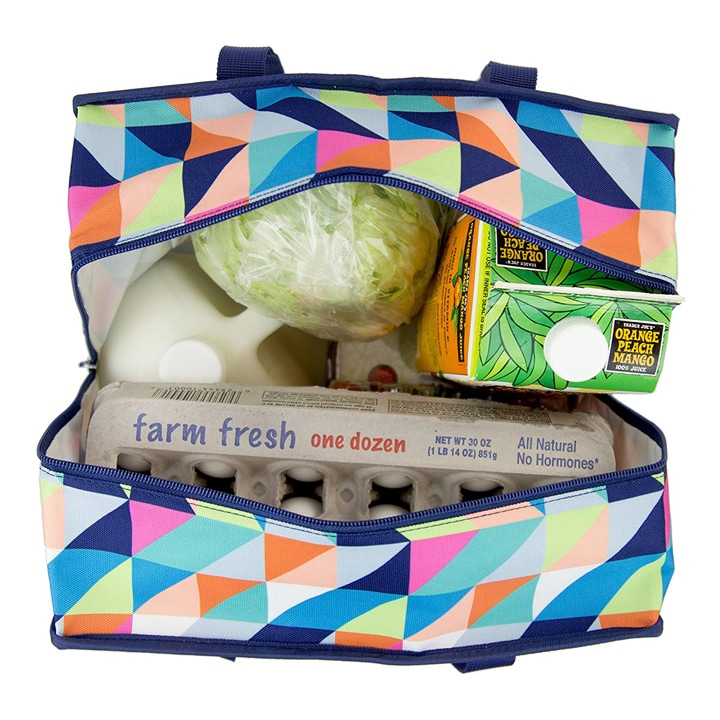 Fold this Reusable Freezer Bag flat then toss it in the freezer overnight. In the morning the base of the bag will be fully frozen and ready to chill for hours.
The Best Picnic Set On The Market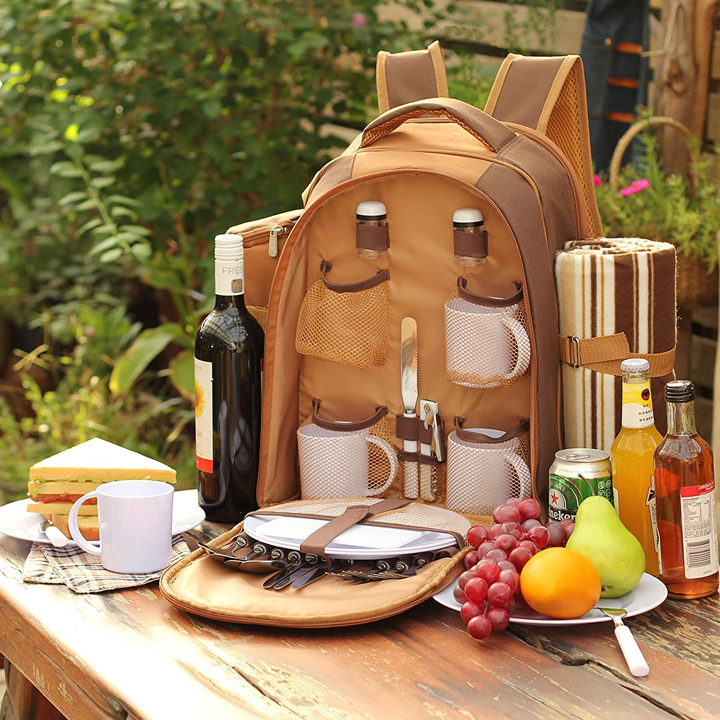 This all-in-one Picnic Backpack is ideal for a day hike from the campground, or even as your everyday plates and cutlery for two.

All you need to do is pack the food and voila!
DRINKING
Keep it Cool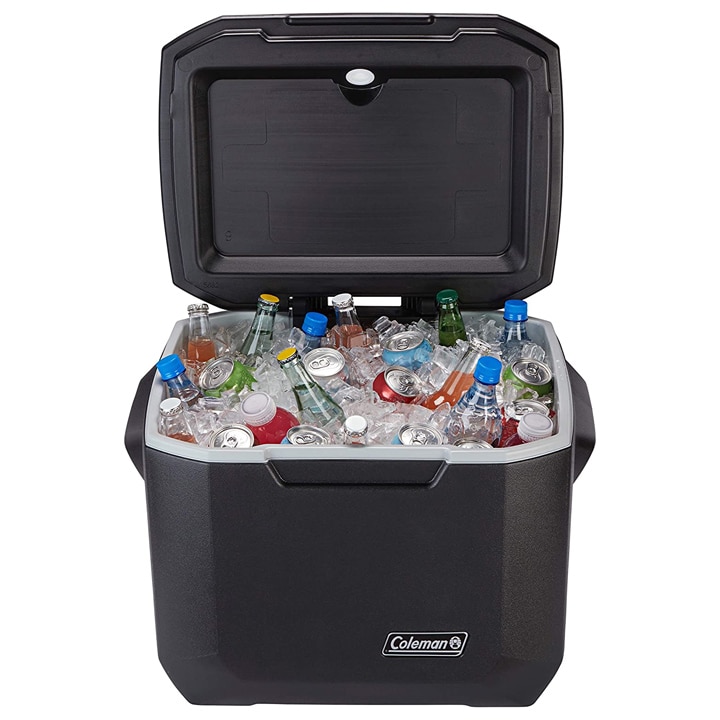 You'll be able to pack the whole party into this Rolling Cooler! It keeps ice for up to 5 days, holds up to 84 cans and doubles as a seat! Plus, it's on wheel so you can easily pull it along instead of trying to carry it.
If Anybody Asks, You're Quarantining Outdoors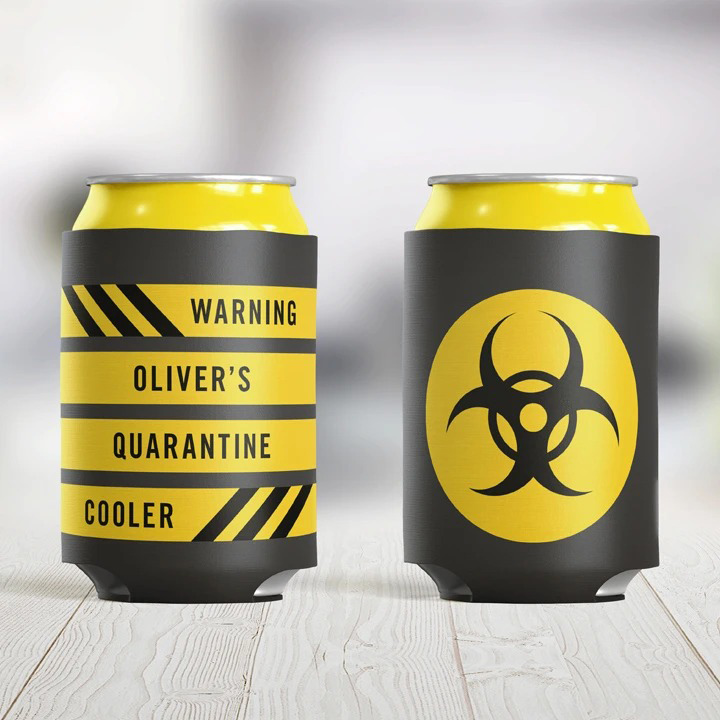 Keeps your drink icy cold while also serving as a hilarious memento of these crazy COVID times with this Custom Can Cooler!
A Water Bottle That's As Flexible As You Are.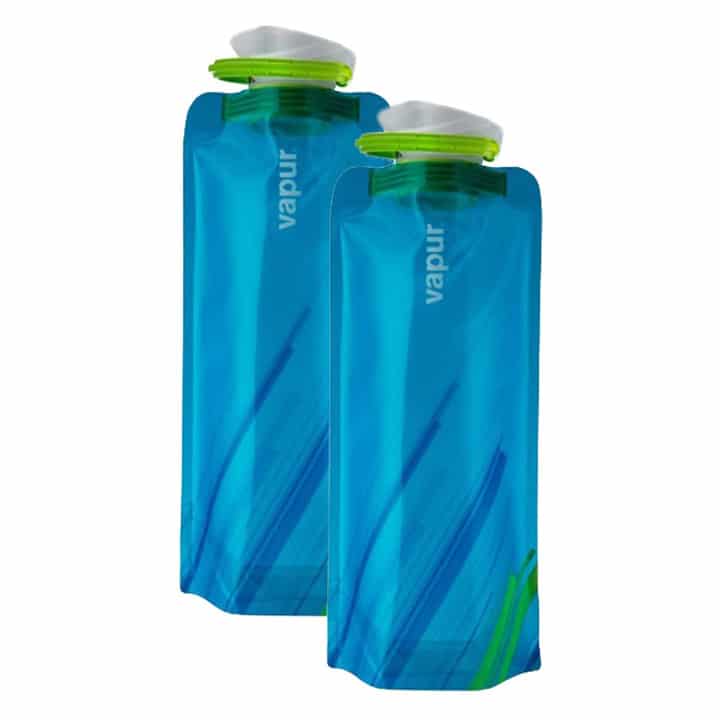 This Water Bottle is foldable, reusable, durable, freezable, and easy to clean. It really is everything you could ask for in a water bottle.
The Coolest Seat Anywhere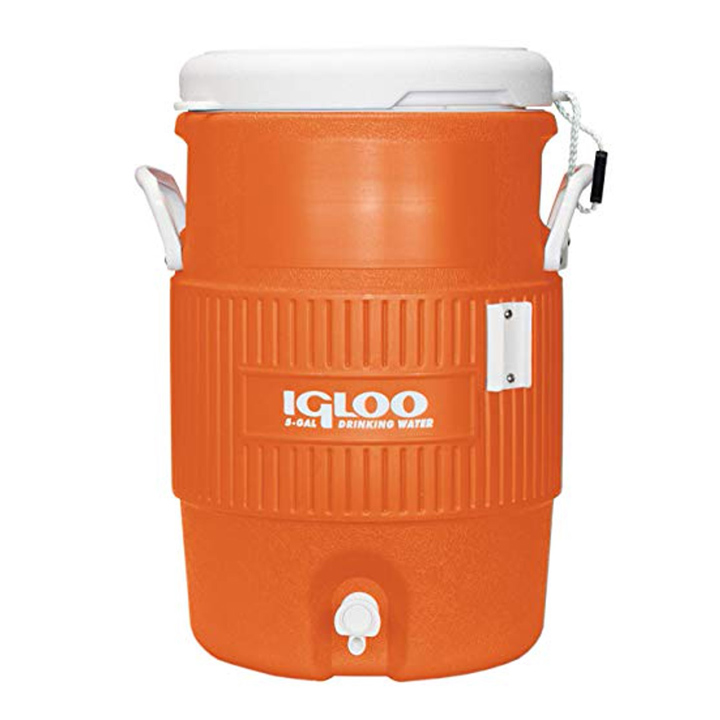 This 5 Gallon Cooler will keep your water icy cold AND gives you a place to sit.
APPAREL
Cover Up, Stay Cool, Look Good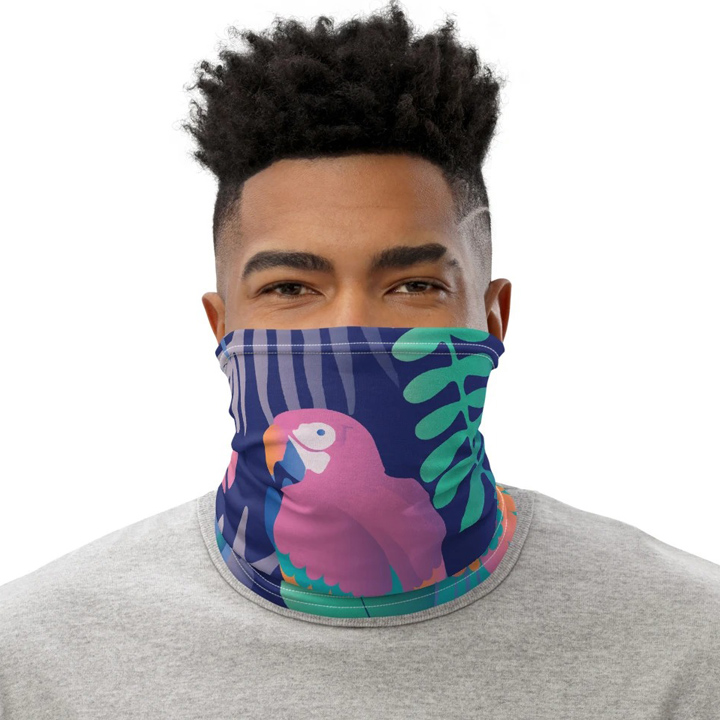 We call it a neck gaiter, but it goes by many names: Face Covering, Scarf, Bandana, Headband, Wristband, Balaclava, and Neck Warmer…

This Unisex Summertime Fun Neck Gaiter will be the most VERSATILE accessory you'll own.
Everybody Loves Happy Feet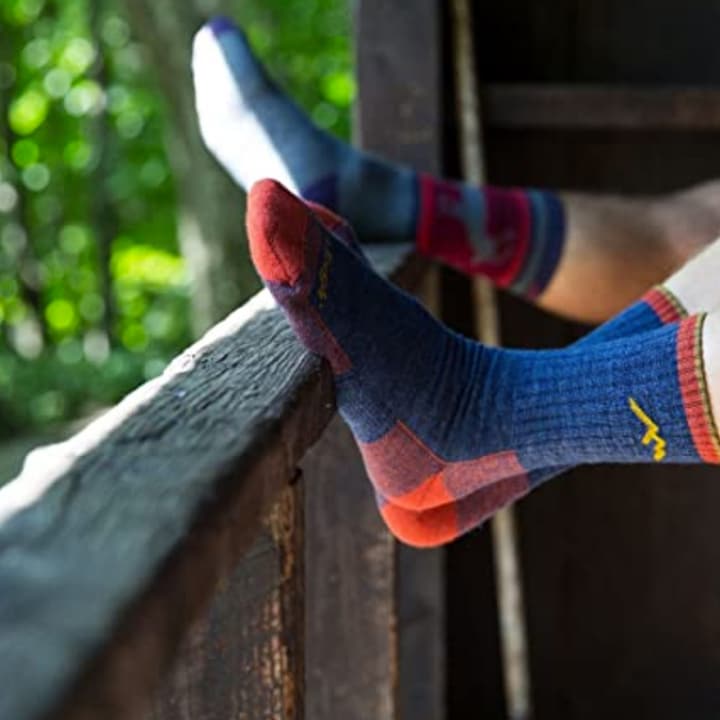 These Darn Tough Wool Socks are sure to make your feet happy! No slipping, no bunching, and no blisters. Plus they are seamless, fast-drying, and naturally, repel bacteria and odors.
Keeps You Covered In All Kinds Of Weather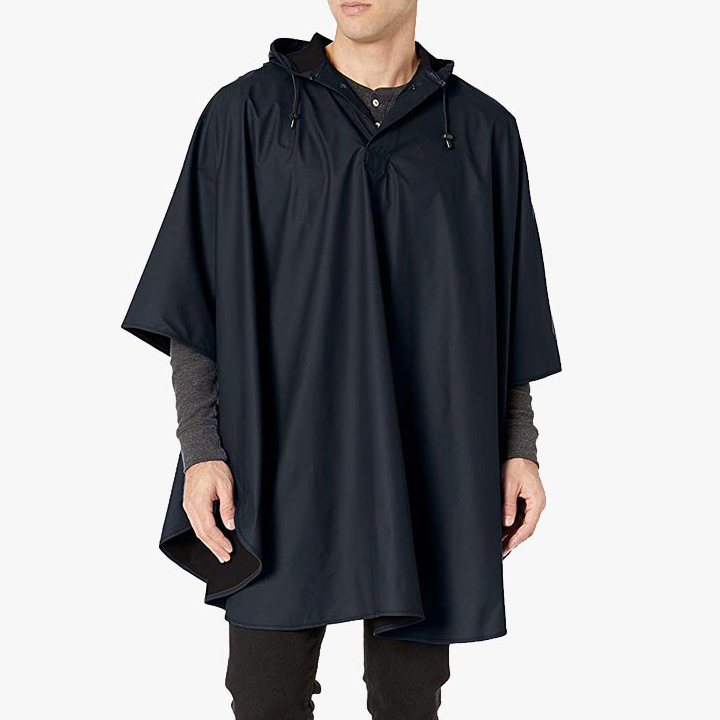 This Pacific Rain Poncho is both wind and waterproof. It has heat sealed seams, a hood with drawstrings, and a snap placket at the neck to help you stay nice and dry.
Who's The Captain Of Your Ship?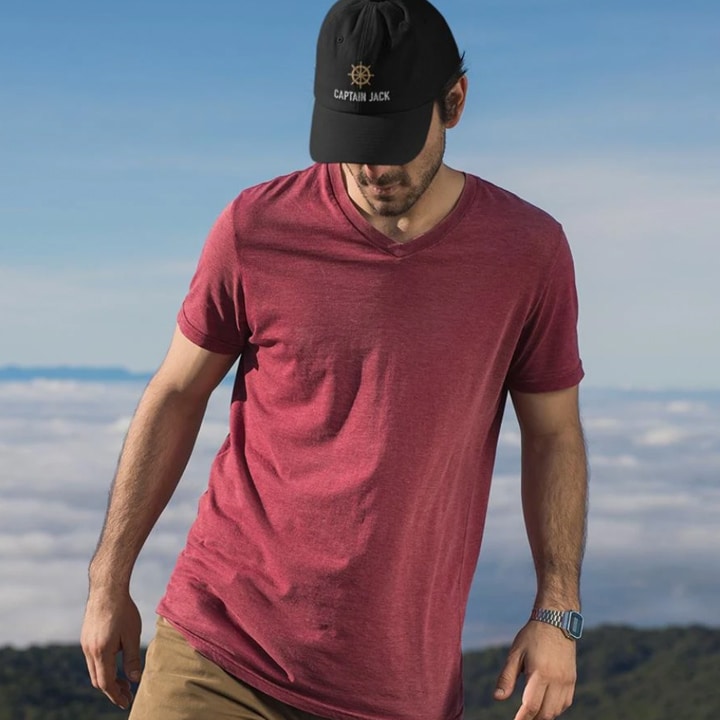 This Captain Ball Cap is the perfect hat for anyone in your life that likes to steer the ship. Comes personalized with their name embroidered on the front!
May As Well Be Comfy And Look Great While Staying Safe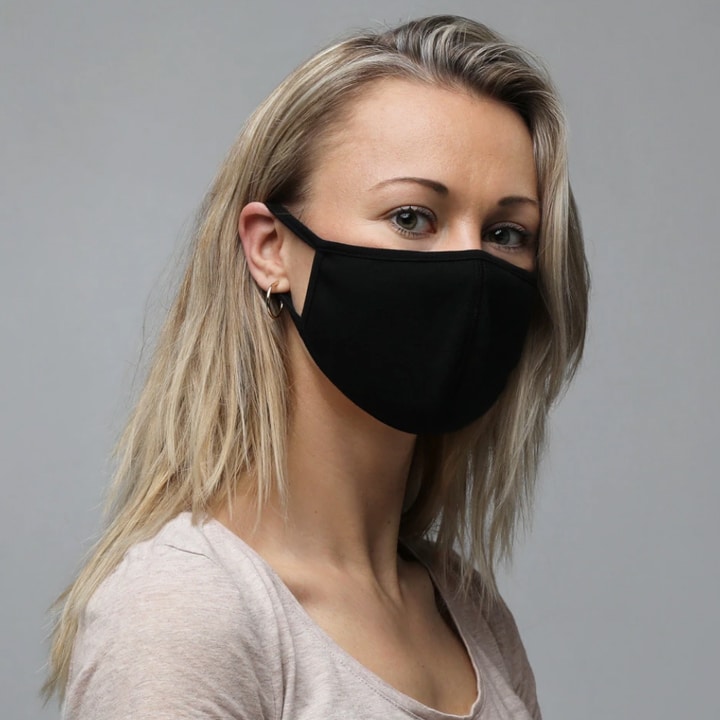 These comfy and stylish black Face Masks prevent the growth of bacteria while filtering out germy particles.
FUN & GAMES
No Worries About Losing These Ones!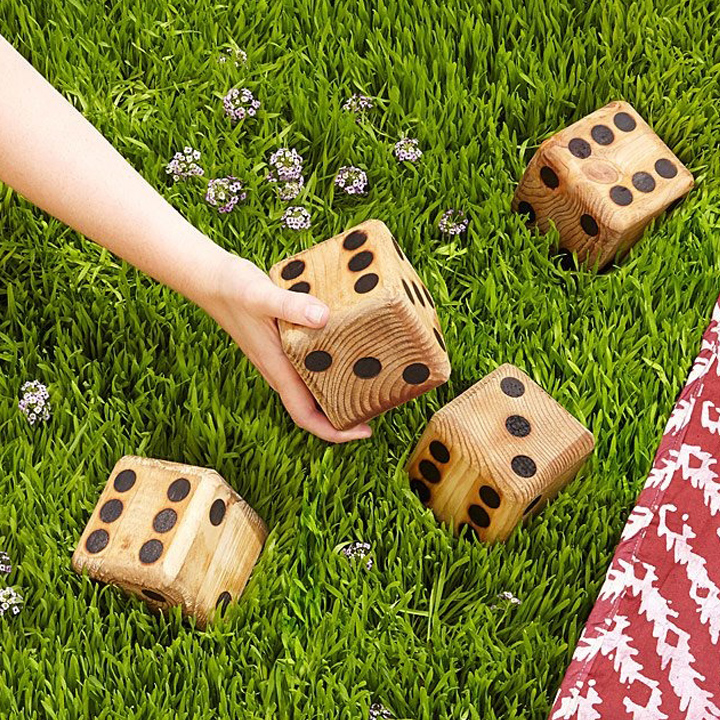 Bring along some singles, roll these big ol' Dice, and play some afternoon Cee-Lo.
Learn Your Birds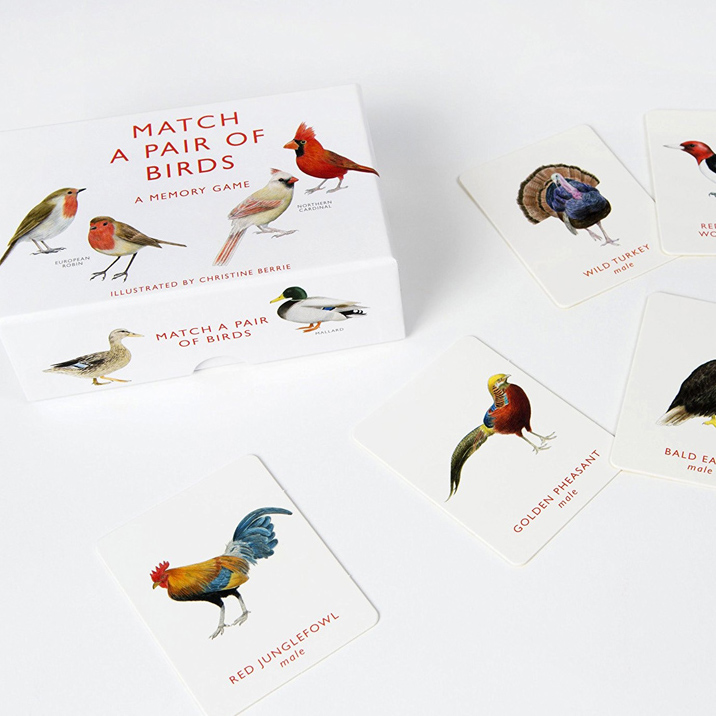 Not just for the birding aficionados, this Birds Memory Game helps us all get to know those beautiful feathered creatures soaring around above us.
Hippest Card Game In Town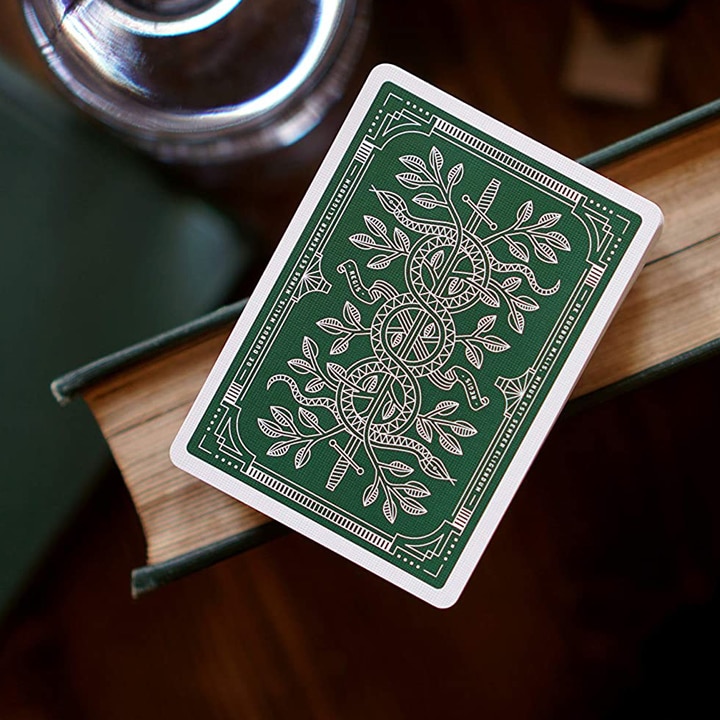 Throw a deck of these luxury Playing Cards into your bag and you'll have entertainment wherever you go.
Cribbage any time any where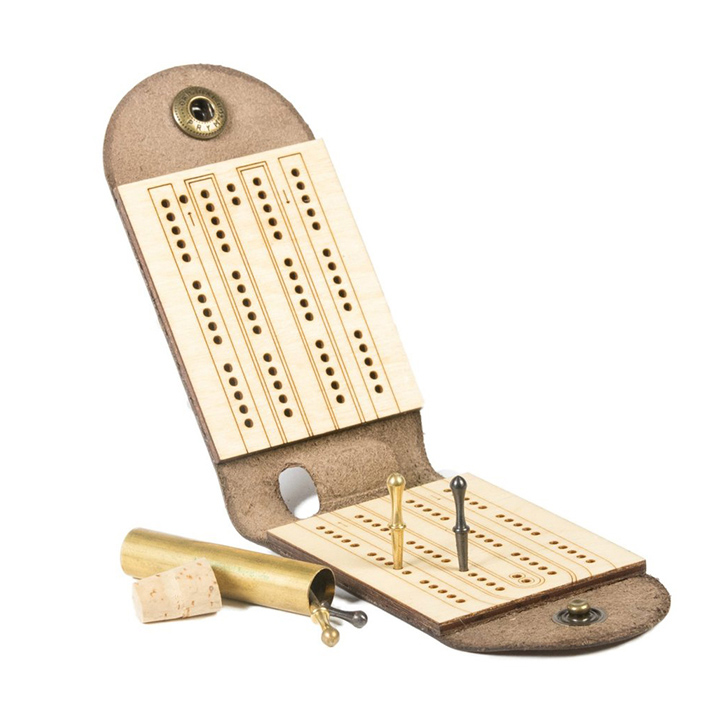 This tiny version of the legendary game of Crib is the perfect way to spend an afternoon waiting out the rain or winding down at night over a tasty libation.
Be The Life Of The Lay Over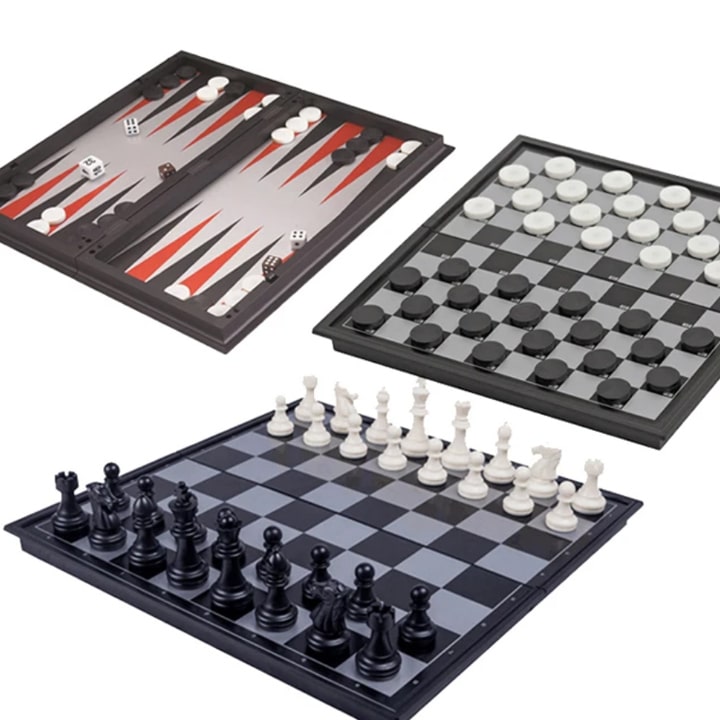 This 3 in 1 Travel Board Game is decked out with everything you need to play Chess, Checkers, AND Backgammon!
TECH
All Your Gadgets In One Place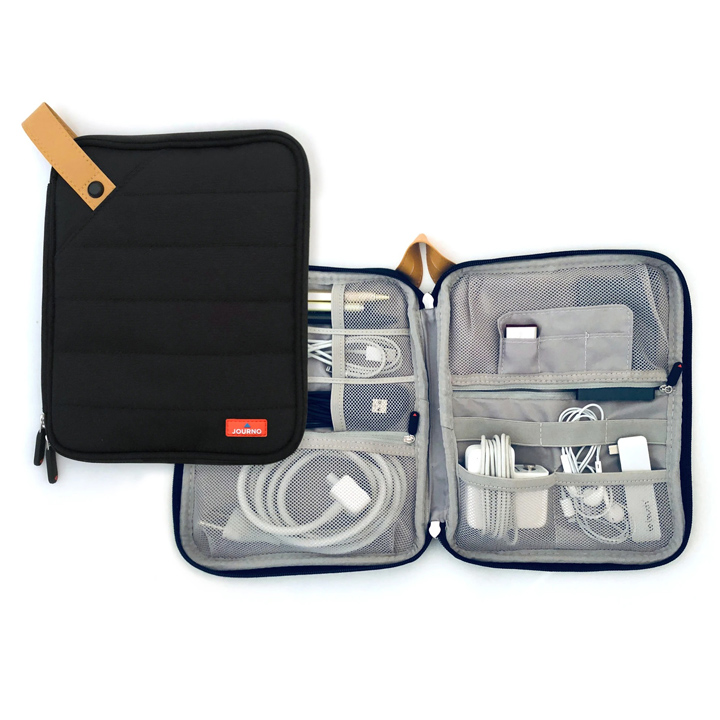 Becoming our top-selling accessory, this Travel Tech Organizer lets you say goodbye to tangled cords, missing headphones, or any other tech hassle you'll otherwise encounter on the campground.
Light Up The Night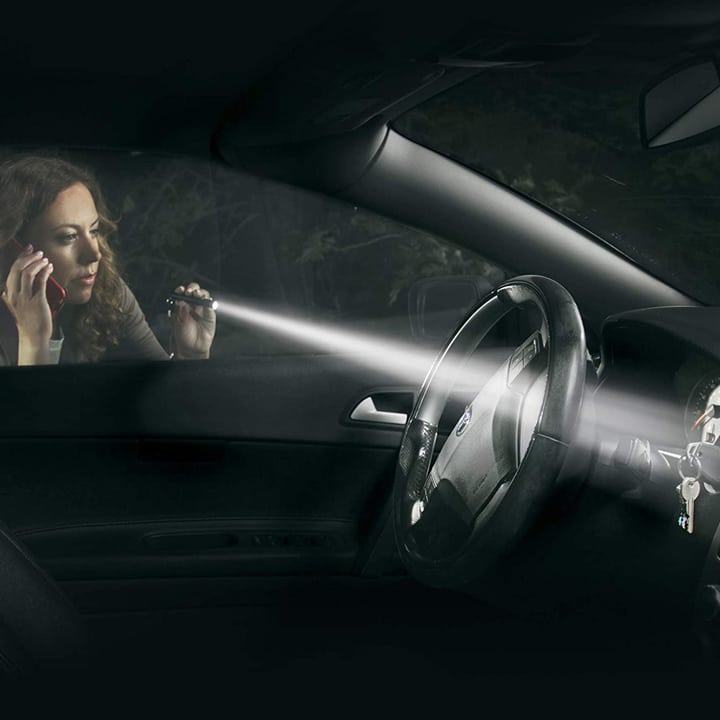 Great for camping, hunting, fishing, and climbing, the classic Maglite is perfect to toss in your bag in case of emergencies. The powerful beam will light up the darkest corners of the darkest spaces.
Perfect For The Nomadic Bookwork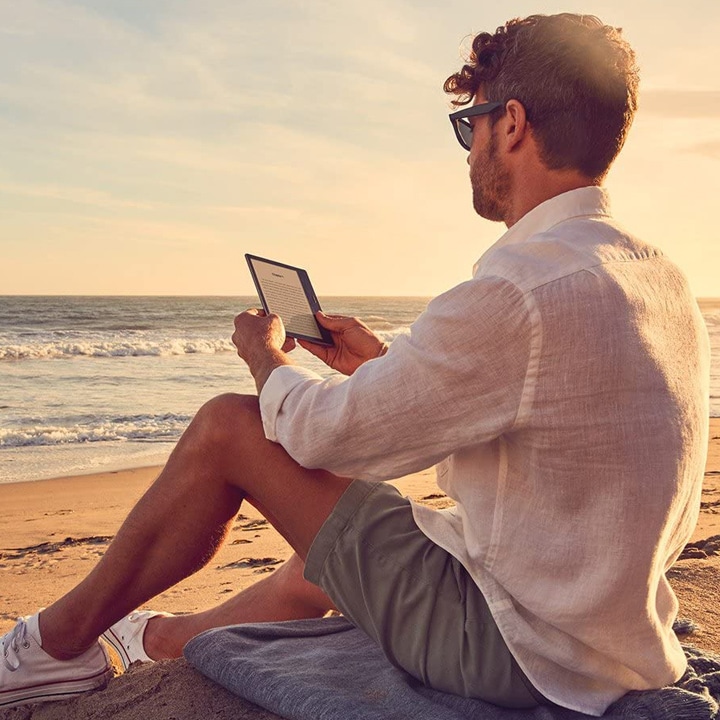 This Kindle Oasis E-reader is way lighter and takes up way less space in your luggage than packing enough books to last your entire vacation.
Never Run Out Of Juice When You Can Charge On The Go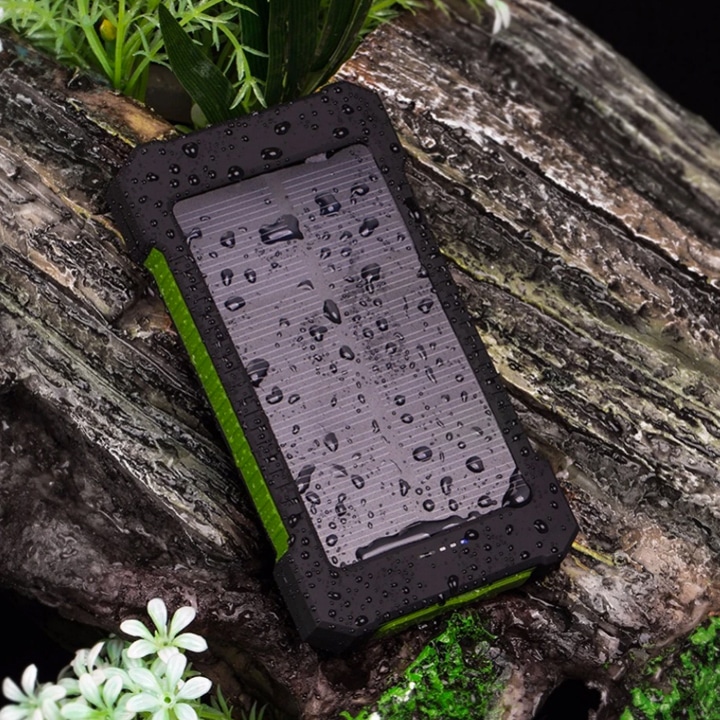 You can charge any mobile device with this Portable Charger. It is waterproof, solar, and fast charging.
The Music Never Stops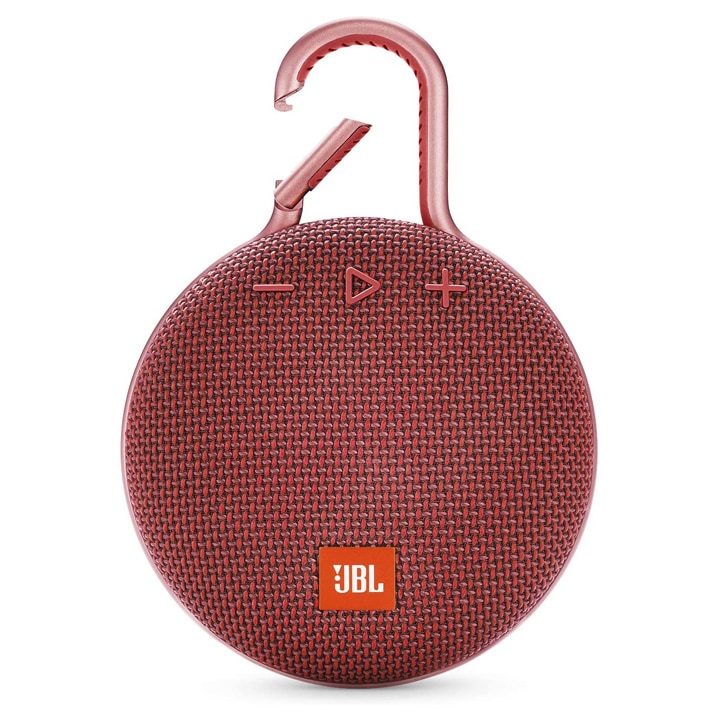 No matter where you go, you can now take your music with you! This Wireless Bluetooth Speaker is waterproof and has a whopping 10 hours of playtime! The integrated carabiner lets you easily clip it to your backpack or belt loop.
ACCESSORIES
The Ideal Light Without Taking Up Space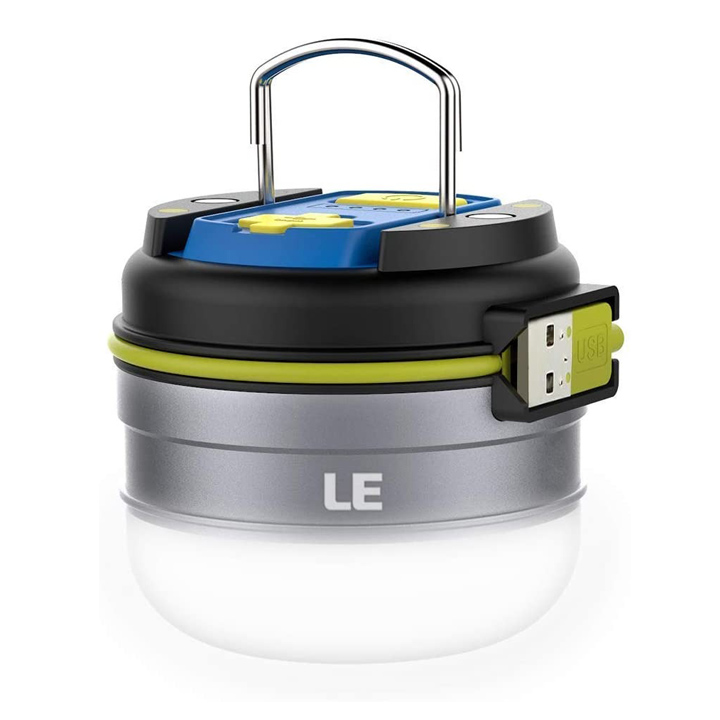 A lantern with a rechargeable battery is always a good idea. If you don't need to carry extra batteries, think of the extra space you save! This Portable LED Camping Lantern is a good size to fit in your backpack.

It has three lighting modes and doubles as a power bank as well!
Wet Weather Has Met Its Match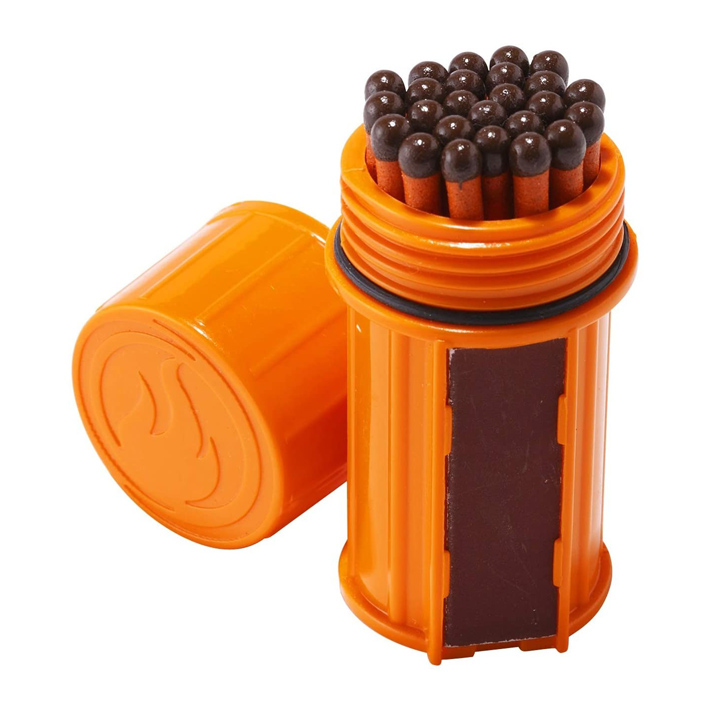 Wind and rain are no threat to these matches inside this Match Kit. They are easy to light and will relight even after being submerged in water. The waterproof case keeps them dry and protected.
The Coolest Old School Compass Around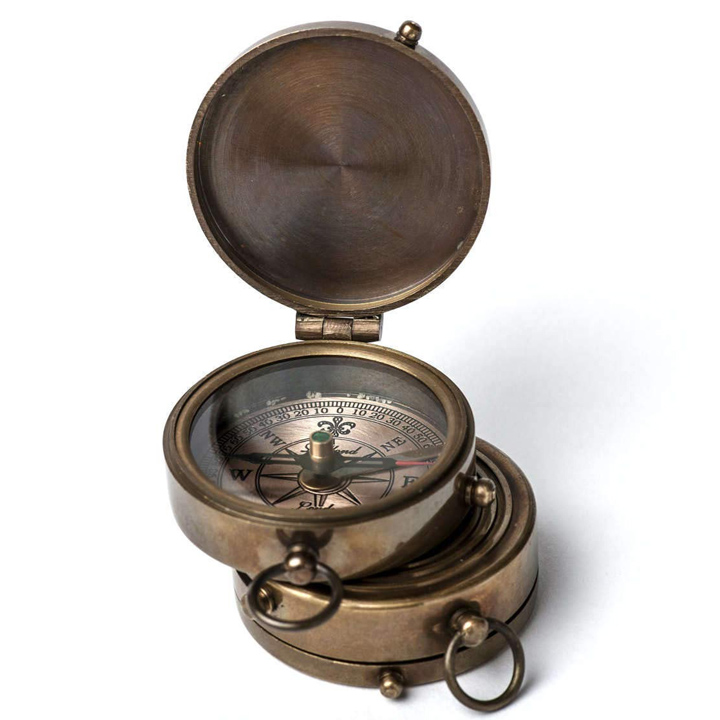 Know where you're going while creating the coolest keepsake. Personalize this Compass with names, dates, sayings, or quotes! Comes with a free leather case too.
One Tool To Get Ya Out Of Any Jam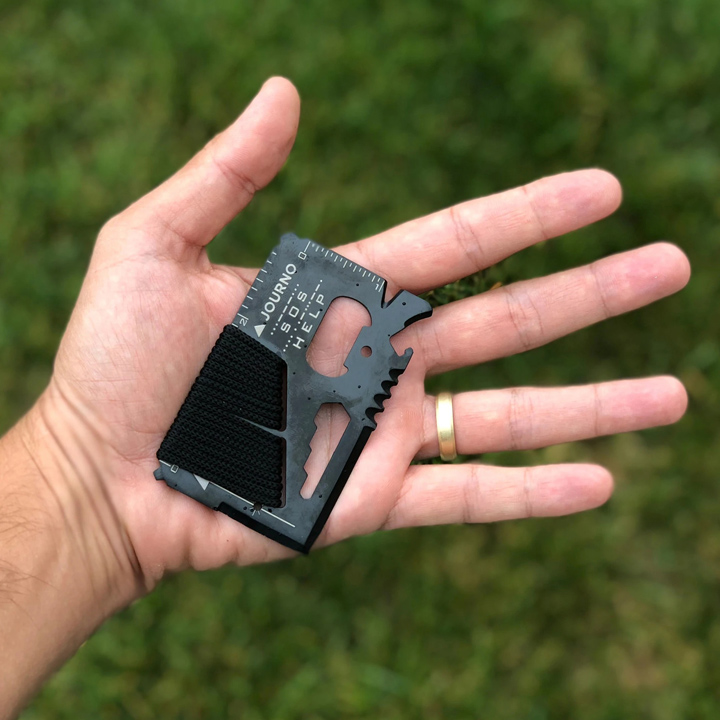 "Old Faithful" features a small screwdriver, a survival rope, a positioning hole, a butterfly wrench, hex wrench, corner knife, saw blade, can opener, lanyard hole, rope knife, bottle opener, metric ruler, imperial ruler, and a large screwdriver. Yep, all that in one tool!

So many useful tools for camping, working outside, or just on the go! (And it's free – you just cover the shipping and handling fee to get it to your door)
Hands-free Lighting. Amen.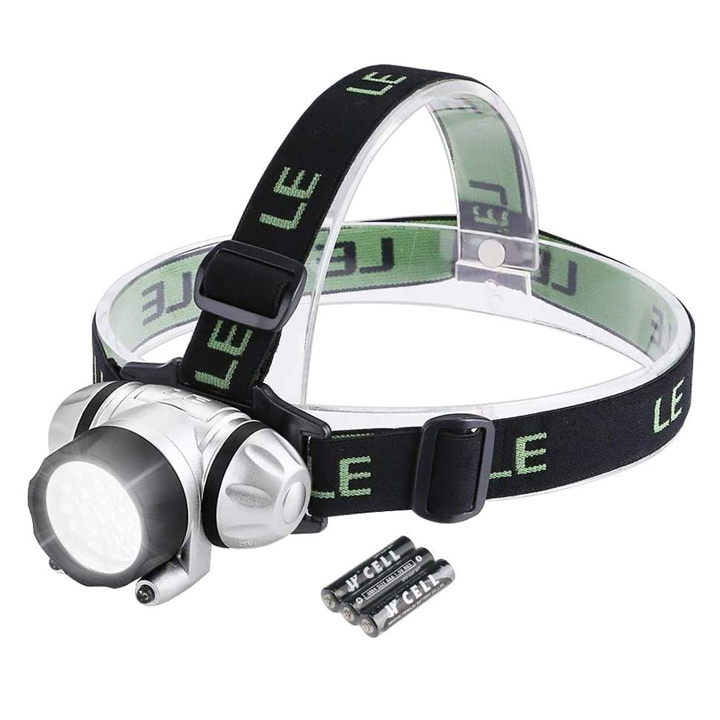 A Headlamp is MANDATORY for any camping adventure. And this one is top-rated, and incredibly low cost. You literally can't go wrong.
TOILETRIES
Wash Away All Traces Of The Wilderness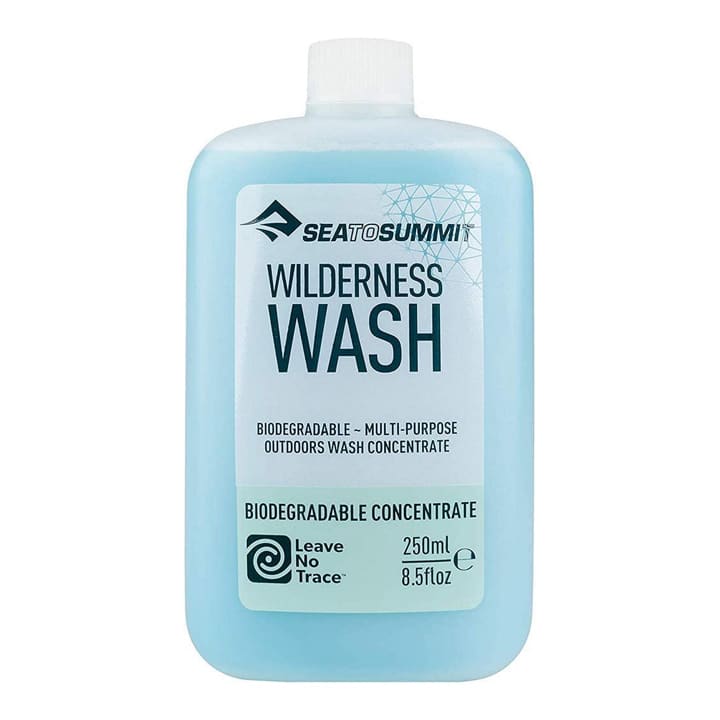 Wilderness Wash is a must-have when you are camping. It is safe for personal use, to wash dishes, clothes, and outdoor gear.
A Must Have For Avid Campers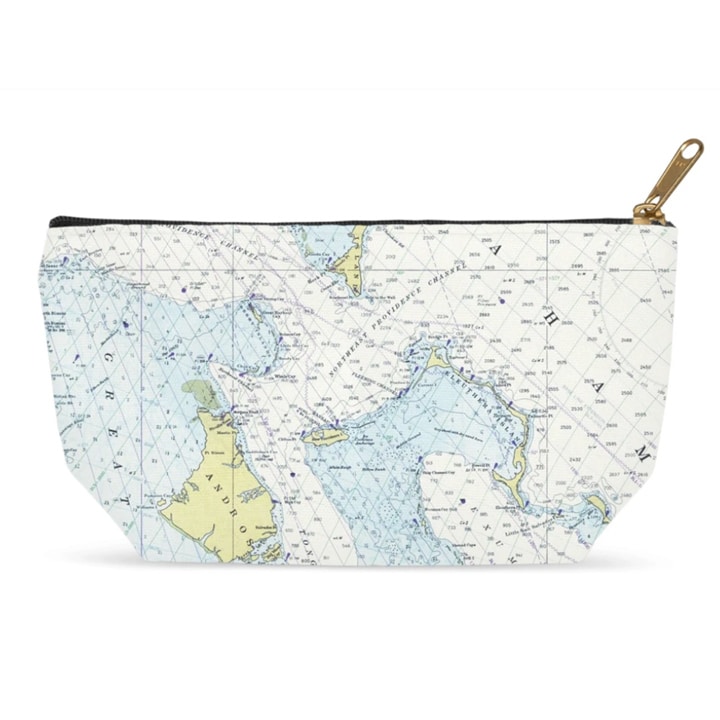 This zippered Accessory Pouch is perfect for holding small items and can also double as an activity bag for the kids. Comes in two sizes.
Perfect Place To Store Little Things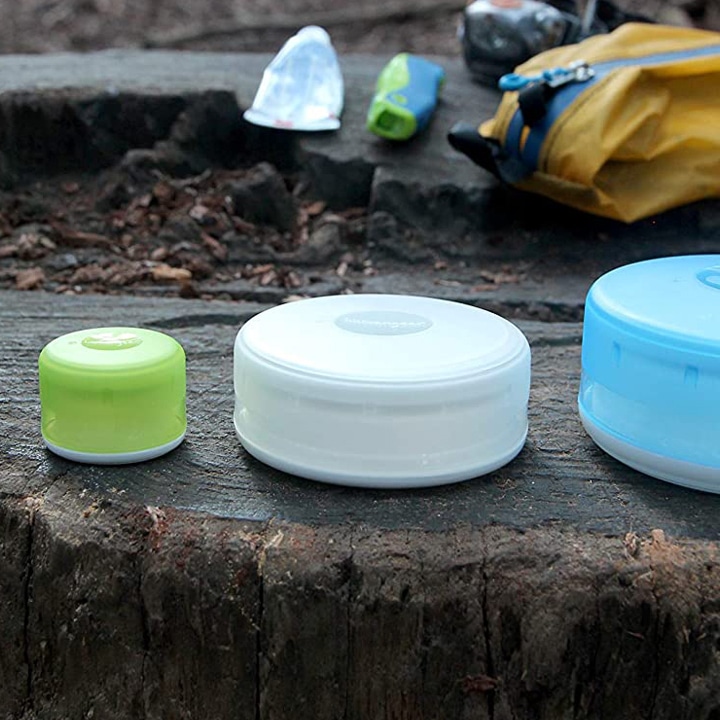 The GoTubb opens and closes easily with only one hand. Ideal for pills, knick-knacks, bits-n-pieces, and so much more. The textured area makes labeling a snap.
You Can Never Be Too Prepared For A Minor Emergency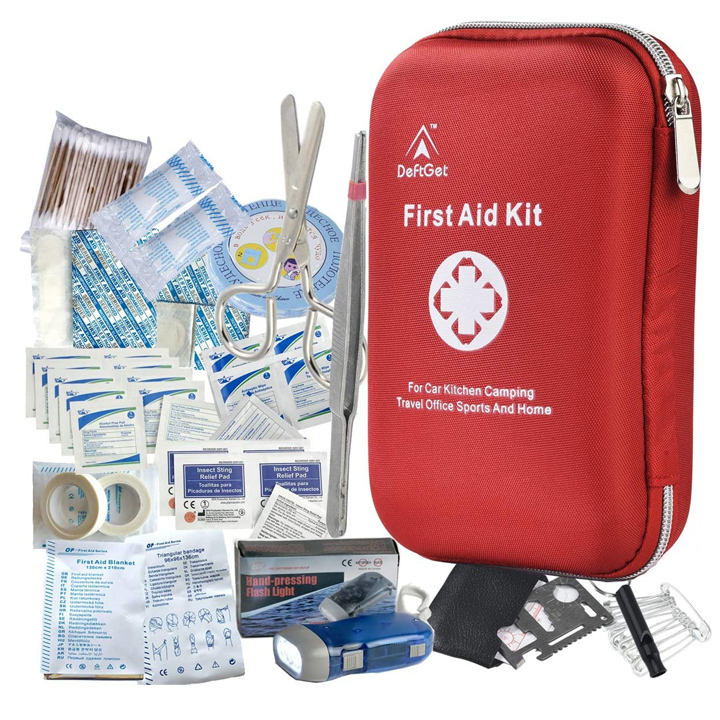 This DeftGet First Aid Kit is jam-packed with exactly what you need for just about any minor emergency. It is small, lightweight and comes in a durable and compact bag.
So what do you think? Did we nail it with this list or what?
Whether you are camping in the woods, glamping at the beach, or just chilling out with family and friends in the back yard, do you see anything on our list that you would add to your gear collection?
Did we forget anything awesome? Leave us a comment below!