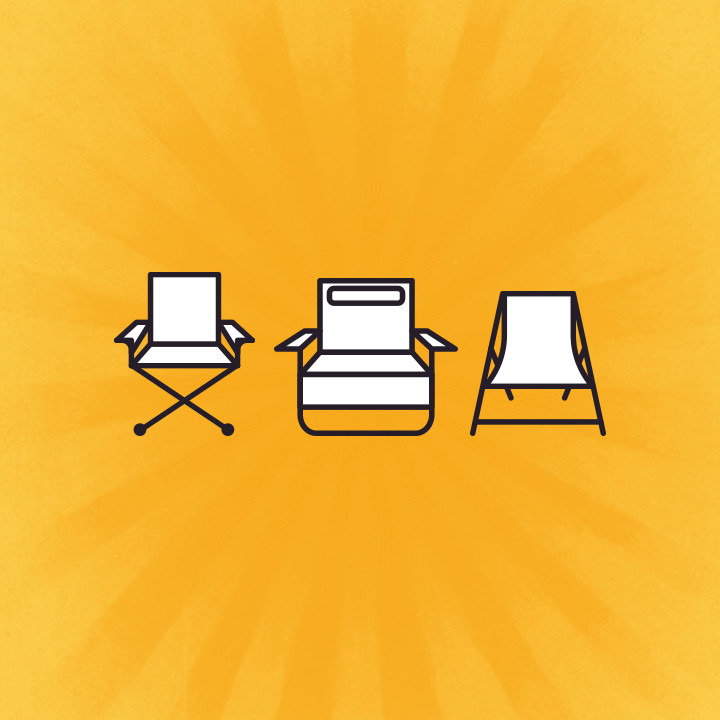 Spending time outside is one of the best things ever.
What can distract you from fully enjoying nature's beauty is not having a good folding sun lounger to sit back, relax, and take it all in…
Even the most outdoorsy of us need a good place to take 10, and sometimes sitting on a rock doesn't cut it.
So we compiled a list of the best portable sitting solutions for every outdoor excursion: from the beach to your backyard and even some options for the little ones. 👶 😊
Let's get started:
BEST FOR THE BEACH:
Got to love a beach! The sun, sand, and gently rolling waves… when headed to paradise a folding sun lounger is an absolute must.
This baby hits all the right notes for a beach chair.
It can be adjusted into 5 different positions, it is lightweight, easy to carry with backpack straps, decked out with a drink holder and has two large storage pockets on the back (one of which is designed for cold storage to keep those refreshments icy 👌).
Constructed with durable 600 Denier polyester fabric, it can support up to 300 lbs… making it one of the most comfortable cooler chairs out there.
Oh yeah, and it also has a folding bar on the back so you can hang your wet towel to dry while you crack a cold one and enjoy the scenery. 🍻
Stick your head in the sand like a chic ostrich with this brilliant lounger!
The Ostrich's patented open/close face cavity with arm slots is pretty genius.
The cushioned headrest supports your head whether you're on your tummy or back so you can even out your tan, read, snooze and block the sun in supreme comfort. 
Set this portable beach mat up under an umbrella, stretch your legs and you're ready for a very comfortable day in the sand!
This ground level lounger is the perfect hybrid between beach blanket and chair. Fabricated from lightweight polyester with a sturdy steel back frame.
It features a large zippered pocket to keep your keys, phone, and other odds and ends dry and sand-free. Super lightweight and collapses neatly into a tote-like bag with strap.
BEST FOR CAMPING:
Ah, camping! ⛺️  How can you sit fireside without a chair? 🔥
Camping chairs and loungers tend to be a bit bulkier and not as compact than the other categories but pay off in superior comfort when all is said and done.
The guys as ENO love their hammocks.
In fact, their business began selling hammocks out of a van, now they are a leader in high-quality products for adventure travelers and outdoor lovers across the globe. 👏
They love hammocks so much that they've cleverly distilled the essence and comfort of lying in one into an upright camping chair!
Made from 210D ripstop nylon, adjustable aluminum legs, and a solid frame. The Lounger DL also features a cup holder, cargo pockets, and an integrated pillow.
The ALPS Mountaineering King Kong Chair is the workhorse of camping chairs.
Built to last, this doozie isn't going to break on you after a few uses… they guarantee it.
Constructed from powder-coated steel and 600D polyester fabric it can support up to 800lbs! Decked out with adjustable arms, a cup holder, and side pockets on each arm, King Kong climbs to the top as one of the best camping chairs on the market.
BEST FOR BACKPACKING:
The Journo team has spent tons of time backpacking around the world…
Forget the roller bag, toss everything on your back, and keep it limber instead!
And, as you can imagine, you don't have much room for a chair in that backpack. So these selected loungers need to fold to pretty much nothing: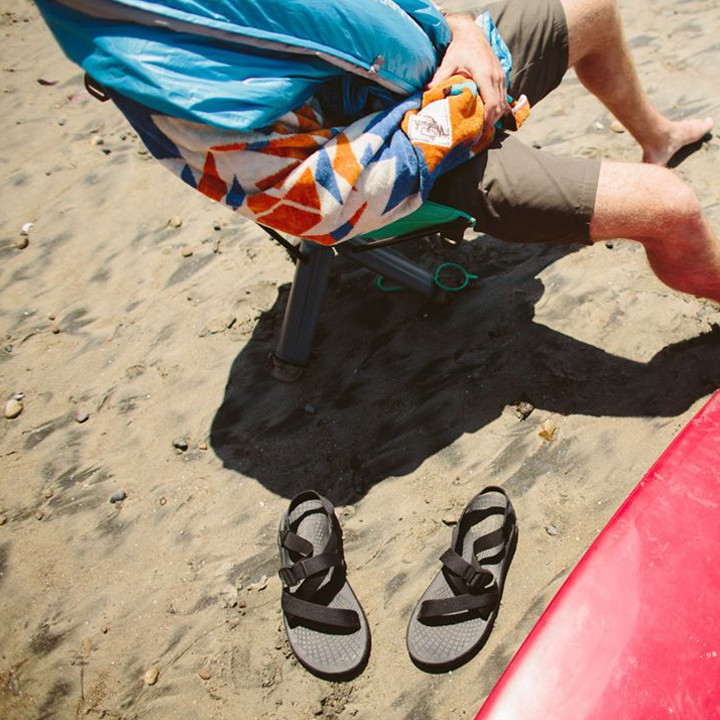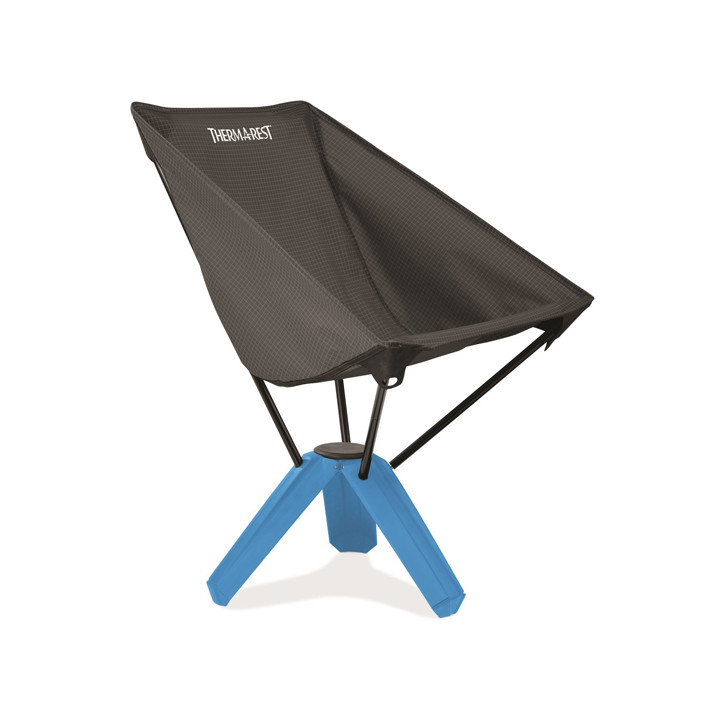 Get big chair comfort in an amazingly small package!
The Therm-a-Rest Treo Chair can be set up anywhere without skidding or slipping around.
Its tripod design supports an ultra-strong nylon sling seat making it easy to assemble and pack up when break time is over.
Easily stow this little wonder in a backpack or overnight bag.
Ultra-lightweight and shrinks down smaller than a 2-liter bottle, this chair is perfect for backpacking, hiking, or anytime packing space and weight is of top concern.
The Big Agnes rated to hold up to 320 pounds and made from nylon mesh with aluminum legs that are linked with shock cord.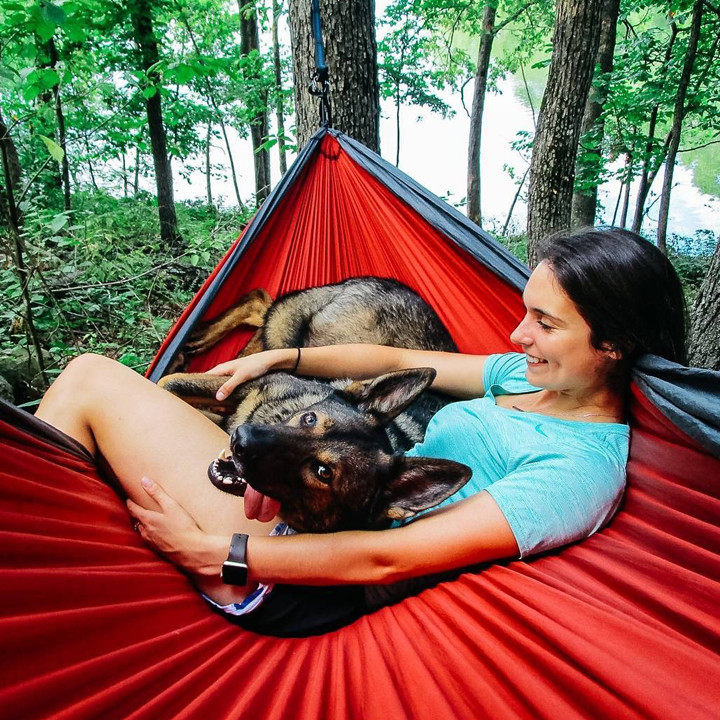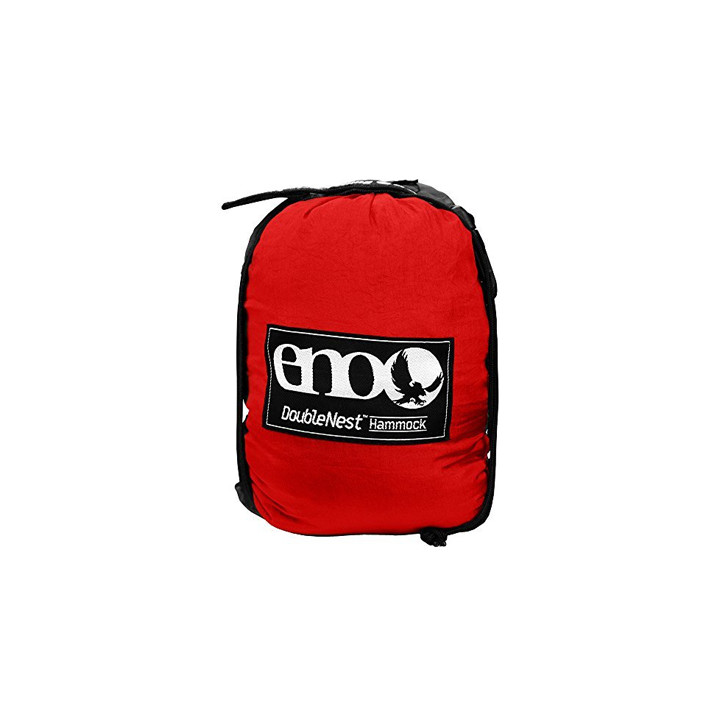 Cozy up with a pal in this hanging cocoon.
The ENO DoubleNest hammock is built to hold two (or a spacious set up for one).
Made from breathable nylon taffeta, it can support up to 400lbs. When not in use the compression stuff-sack shrinks everything down to the size of a grapefruit.
BEST FOR EVERYDAY:
You never know when you might want to set up outside and take a load off.
We've covered some bigger categories but the 'Best For Everyday' line up is good for anything from your backyard, to an outdoor concert; from a big festival to a slow day at the park.
We picked 3 options that are compact, easy to grab-and-go and require the most minimal setup time.
The classic Insta-worthy inflatable lounger.
Two scoops of air inflate this lounger into a cloud sofa that can comfortably accommodate three sitting friends or a very cushy sofa bed longer for one.
The Chillbo Shwaggins (what an amazing name 😂) can even be used as a pool float and weighs in at only 3lbs!
Keep upright with the Inflatable Lounger Air Chair.
Loungers are great, but sometimes you want to stay awake! 😴
This inflatable lounge chair setup works the same way as other inflatable loungers using a gust of air to quickly set up. The difference is it has been designed to provide premium comfort in the seated position.
Great for socializing, reading, and, of course, relaxing.
This fully padded deluxe lounger with adjustable back and armrest is a great everyday option to have on hand.
Sling the crossbody strap on and cycle, walk or ride to your next adventure.
BEST FOR KIDS:
Keep the little ones happy with these fun, mini-sized folding sun loungers! 
It's so adorable I wish it also came adult-sized. 😉
This classic collapsible camping chair will keep your tot comfortable by the campfire or anywhere you're setting up shop for the afternoon. Good size for kids aged 3-5.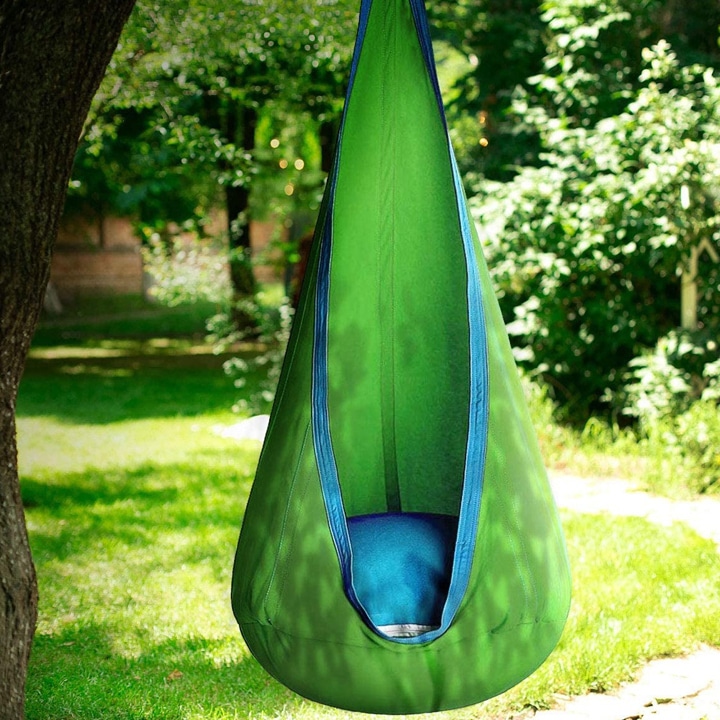 A hanger that's fun for the kiddies.
These fun little hanging pods can be used outside and indoors. We love the idea of bringing them camping to set up a space for reading, snoozing, or even a time-out. 🙈 Holds up to 176lbs.
With all the choices out there, it can be overwhelming to find the right lounger chair for your next adventure.
Know that you're in good hands with any of them listed above and we hope we've helped you choose the right one for your next excursion.
Have some first-hand experience on any of the above you want to share?
Have others we should include on the list? Tell us in the comments below!