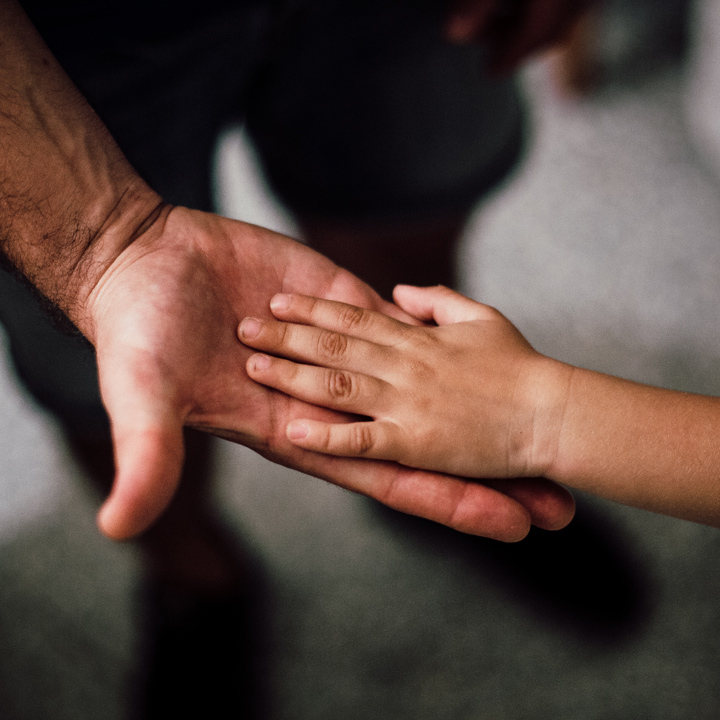 Our fathers hold a special place in our hearts.
Whether you're able to spend this Father's Day with yours or not, we hope to help you put a little smile on his face with these unique gift ideas.
Let's make him laugh with the best dad jokes. Let's remind him of the good ol' times when every Sunday night meant ice cream. Or watching old movies together. Playing catch in the yard. There simply is nothing like having a dad.
With Sunday, June 18th right around the corner, here are 13 unique gift ideas for Father's Day.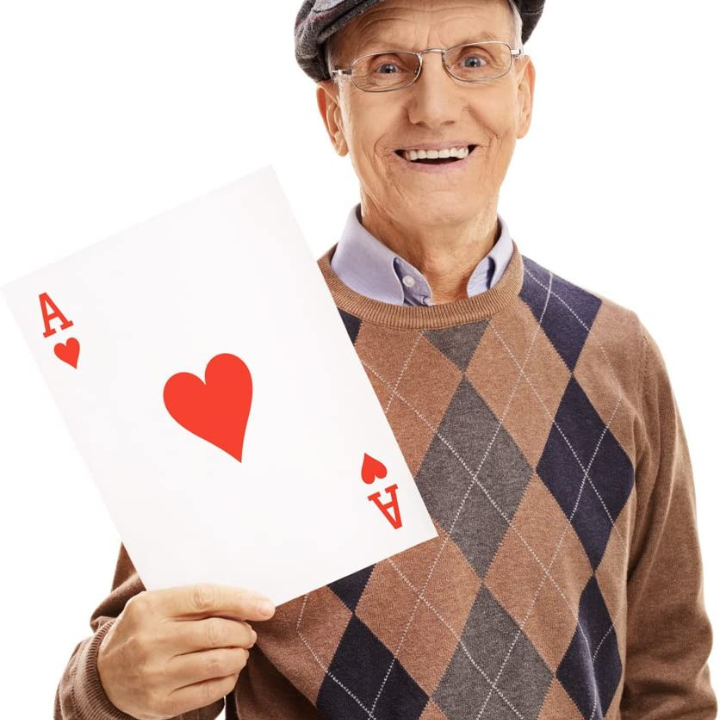 If you love playing games with your dad, whether it's Poker, blackjack, Parcheesi, or Monopoly, we know he'll love these giant playing cards for playing in the yard.
Think of the endless possibilities! You can play Rummie, you can play Go Fish, you can even try to build a house of cards! So. Much. Fun. He might want to stay outside all day.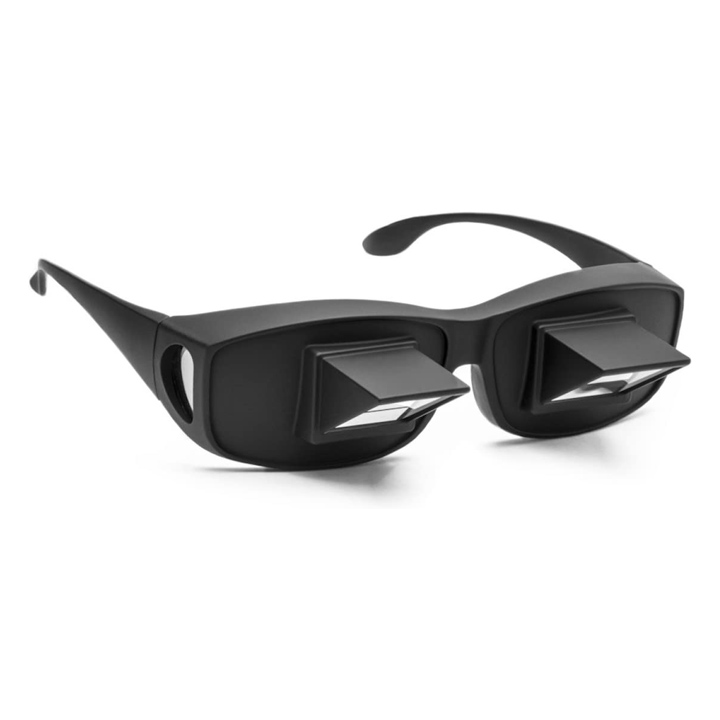 Check out these ingenious bed spectacles for when you're laying down, reading, or watching tv. Pop these babies on and dad will never strain his neck or back ever again.
These glasses tilt images at a 90-degree angle so that you can view them while lying horizontally on your bed or couch. Worn like sunglasses, you can wear this pair over your regular glasses because these do not magnify or correct images, they just tilt them.
Not only does this reduce strain, but it's perfect for those dads out there with more limited mobility.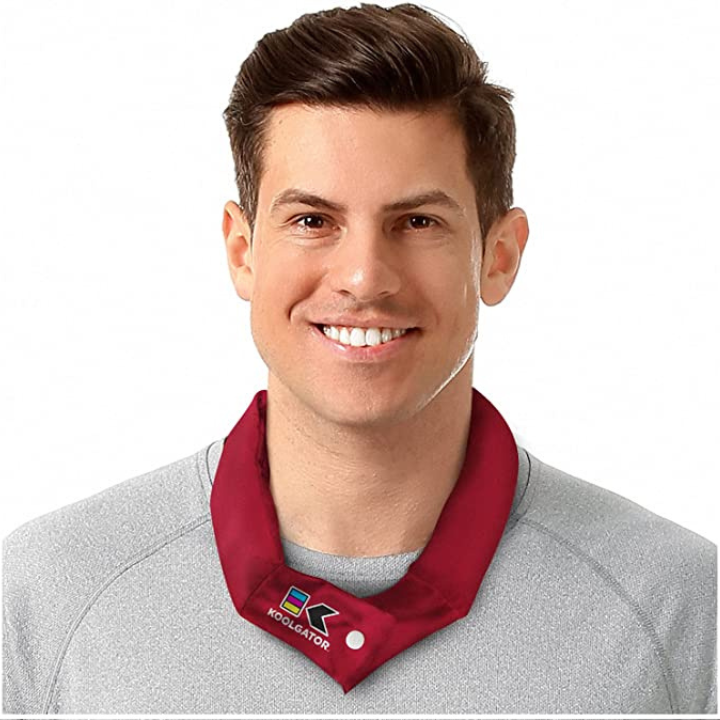 This cooling neck wrap is perfect for the fun-loving outdoor enthusiast dad.
The Cooling Neck Wrap avoids chemicals, instead using Natural Evaporative Cooling (like your body does when it sweats). It features absorbent polymers that hold hundreds of times their weight in water which slowly evaporates, pulling heat from his body to cool him down
The KOOLGATOR's unique slip-free snap fasteners keep him hands-free and focused, and the Stay-Put design avoids the need to stop or readjust, making this neck wrap perfect for hiking, sports, and outdoor cookouts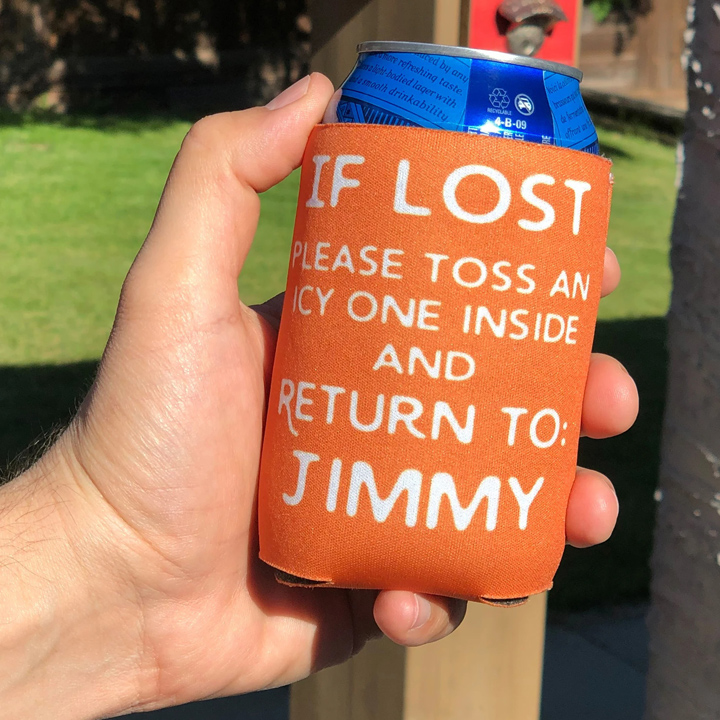 There's always time for a cool koozie.
Keep dad's beverage nice and cold in this koozie that says, 'If Lost Please Toss An Icy One Inside And Return To: name here.' It's genius!
He'll get a kick out of this small but useful gift – summers coming, keep the cold ones cold!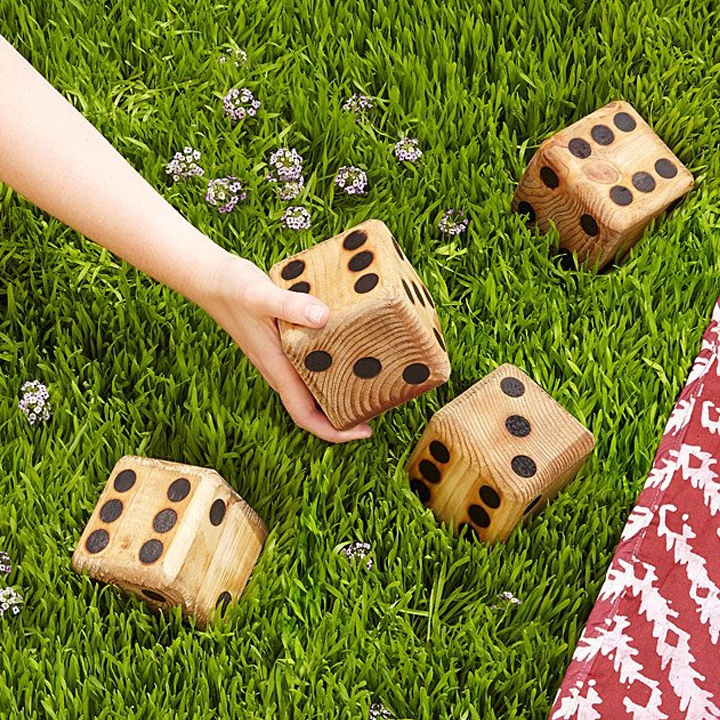 Six solid wooden dice are perfect for those summer nights playing in the yard. Dad is going to love these yard dice, cause his friends and his family can enjoy it too.
Perfect for indoor events too! It comes with a convenient canvas carrying bag for safe storage and makes it easy to travel with.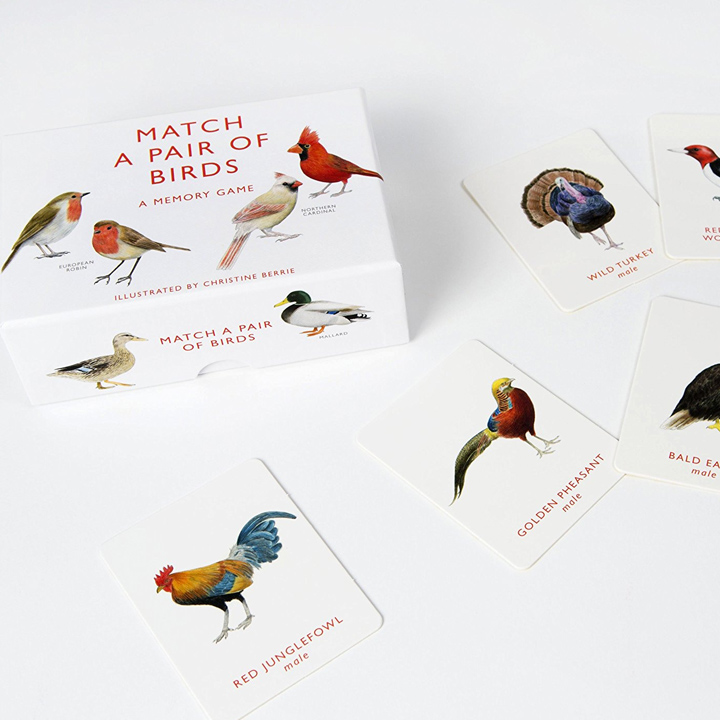 Is dad a bird lover? Does he love going bird watching whenever he has the chance? Does he search for the latest bird videos on YouTube?
This Father's Day gift is sure to make him smile. And even better, he can play with the family! The game is simple, it's a matching game. Match the most pairs of birds and you win! The birds included are male and female pairs from around the world.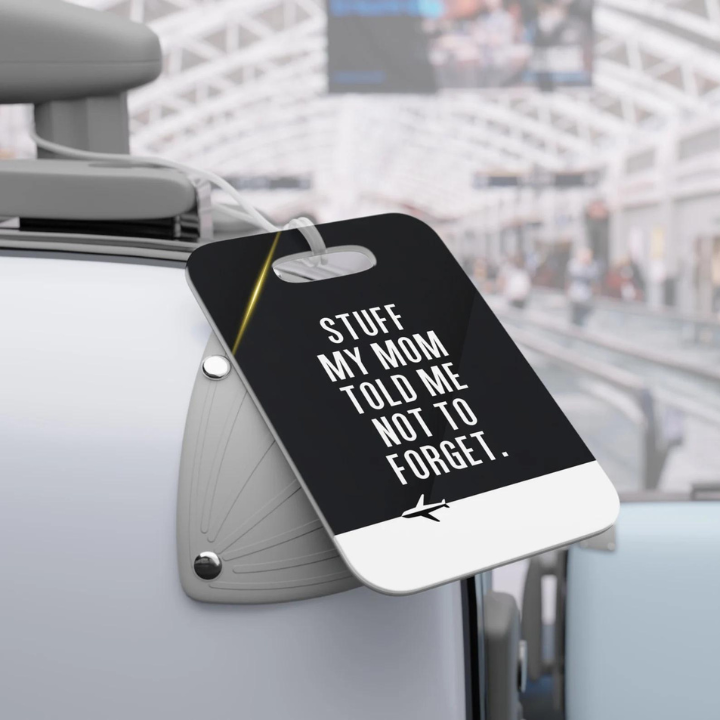 A Hilarious Travel Bag Tag for Dad's bag that will give everyone else at arrivals a hell of a laugh!
The next time Dad's standing at the baggage carousel straining his neck to spot his bag, his luggage will shout out his name! Well not literally of course, but with these fun luggage tags he'll be able to easily identify his baggage and rescue his belongings from another dizzying round on the belt.
With lots of funny sayings to choose from and persoanlized with his contact information on the back, these lugggage tags are definitely one of our favorite unique gift ideas.
What would Father's Day be without a new tool or gadget for dad?
This super useful magnetic wristband will come in handy whenever he needs it. It's embedded with 15 super strong magnets to hold nails, drill bits, fasteners, wrenches, and small tools.
It's perfect so he doesn't have to go up and down the ladder or crawl in and out of a tiny space with small items. We know he'll appreciate this one!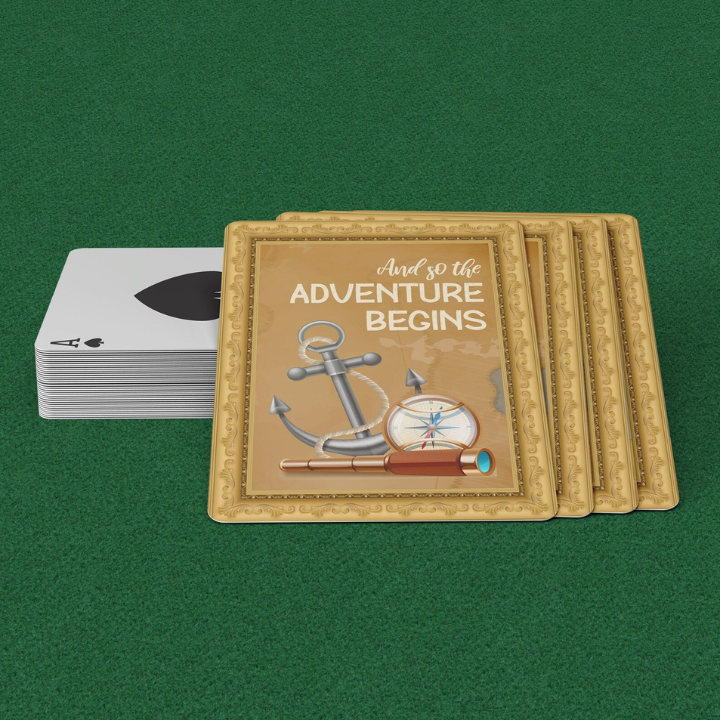 This awesome 52-cards deck will be the perfect gift for traveling and adventurous Dads that love playing card games under the stars.
There is no better way to kill time on travel days, be ready for an impromptu game night, and make new friends quickly than pulling out a deck of cards and starting a game.
Endless fun and possibilities await!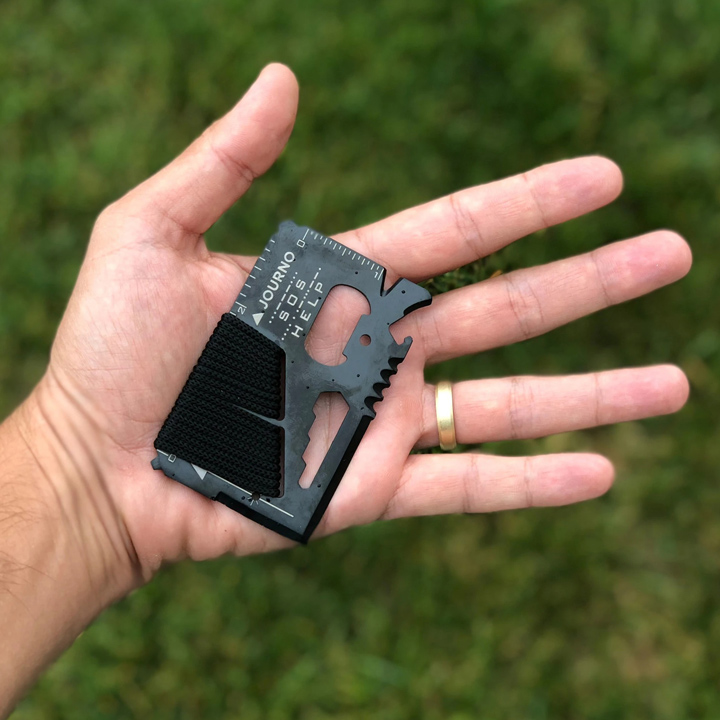 This 14-in-1 pocket survival tool will be there for dad when you can't be.
It features a small screwdriver, a survival rope, a positioning hole, a butterfly wrench, hex wrench, corner knife, saw blade, can opener, lanyard hole, rope knife, bottle opener, metric ruler, imperial ruler, and a large screwdriver.
So many useful tools for when he's camping, working outside, or just on the go!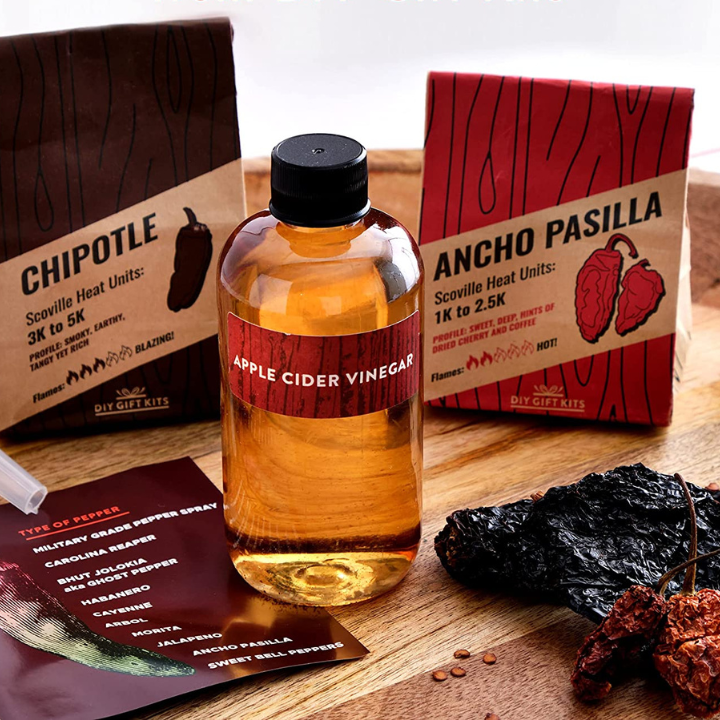 Gift Dad with an amazing DIY Deluxe Hot Sauce Making Kit.
The ultimate hot sauce kit, complete with 5 varieties of heirloom peppers, a range of spice blend packets, easy-to-use squeeze bottles and glass bottles, labels, step-by-step recipes, a convenient funnel, and much more—all designed to help Dad create the perfect hot sauce, right out of the box. Whether he's a seasoned hot sauce maker or a newcomer to the craft, this kit has everything he needs to create mouth-watering, complex flavors that will make any dish pop.
How cool would it be for Dad to create his own custom hot sauce?
Another awesome way to celebrate dad is with a whiskey making kit!
The perfect whiskey lover's gift, DO YOUR WHISKY is 100% recyclable, plastic-free and handcrafted entirely in the US. Coolest of all? These DIY infusion sets are climate neutral, perfect for sipping sustainably.
The DO YOUR WHISKY DIY Infusion Kit comes with 12 glass vials including 3 types of wood chips and 6 botanicals; 2 empty bottles with customizable labels and wooden corks; and 6 stainless steel whiskey stones.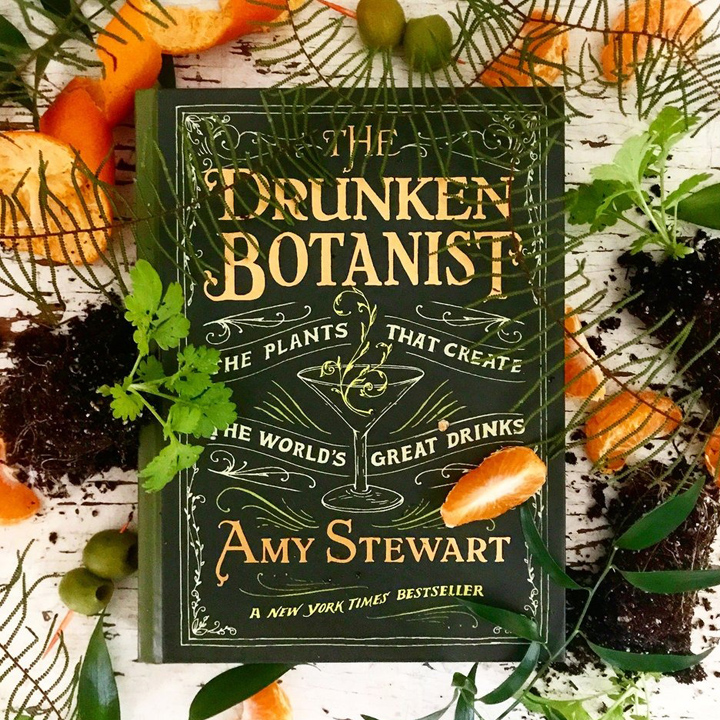 Our dads wear lots of hats. They are our landscapers, caretakers, best friends, sports fanatics, book worms, and scientists all rolled into one.
Sometimes dad likes to play bartender. Or maybe he just likes a good book. Check out this New York Times bestselling book, "The Drunken Botanist" about the plants that create the world's great drinks. This one will keep him busy for hours as he learns about the species of plants that go into his favorite cocktail. 
It's not hard to see why this one made it onto our list of unique gift ideas for Dad.
So what are you waiting for? Get shopping! Did we miss anything? Leave us a comment below and Happy Father's Day to all the dads out there!