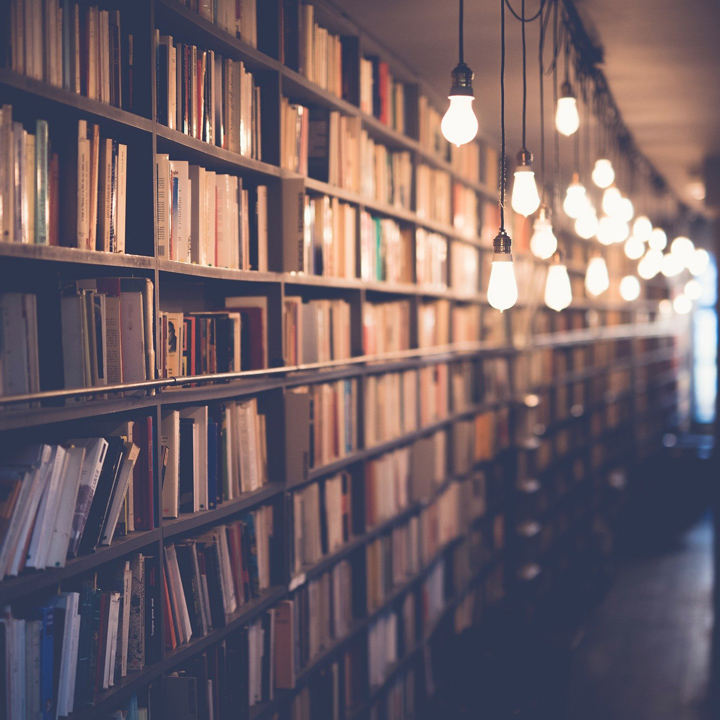 We read books to learn new skills, understand our world better, and get lost in the incredible stories of authors from all walks of life.
Now more than ever, you may be diving into books both old and new. With all this time we've spent inside, we got to thinking about our book lovers out there. And of course, since we love to travel, we got to thinking about Literary Cities.
If you love getting lost in books, there's a good chance you love getting lost in new cities and places – and thankfully, there are plenty of cities around the globe to combine these two loves. Psst! UNESCO has an entire list of them!
Check out our list of 7 literary cities for book lovers everywhere.
Edinburgh, Scotland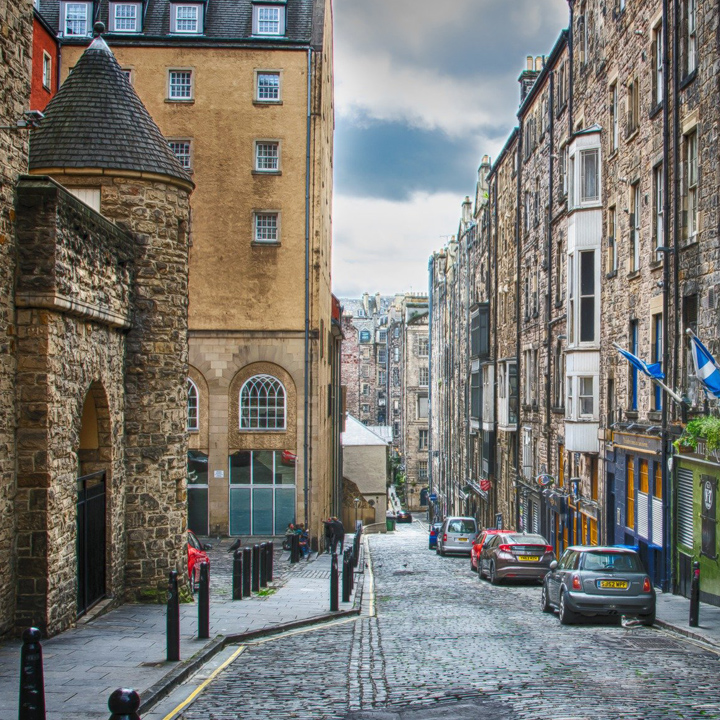 This beautiful Scottish city has inspired more than 500 novels with just its atmosphere. Not only will you see beautiful sights, but you can see places that inspired these stories and authors (like the alleyways that inspired JK Rowling!).
Visit Scotland offers a Literary Scotland self-drive tour, where you can "Discover the places that stirred Scotland's finest writers, including the location where Sir Walter Scott overcame his writer's block, where Rabbie Burns was born and the landscapes that inspired Scotland's world-famous romantic literature."
Did you know Edinburgh was awarded the title of the world's first UNESCO City of Literature? And each year, Edinburgh hosts the International Book Festival bringing book lovers from all over together in one spot. Check out this digital Literary tour of Edinburgh and be sure to visit the Writer's Museum the next time you're there.
Oh, did we mention you can stay at the historic 5-star Balmoral Hotel, where JK Rowling finished Harry Potter and the Deathly Hallows in one of the suites? Yeah, you can.
Quebec City, Canada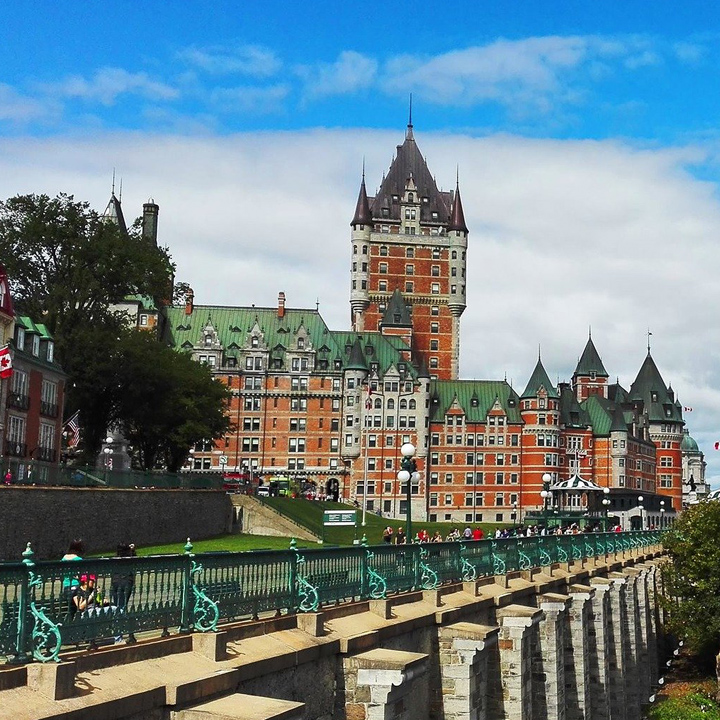 There's a reason Quebec City makes this list, and you'll probably feel it when you visit the city that combines French and English culture.
As you walk along the cobblestone streets you'll realize how inspiring and story-like the city truly is. There are numerous literary tours you can enjoy in this city that has raised over 100 guilds, publishers, and booksellers.
If you love mystery, check out The Bury Your Dead Tour inspired by Louise Penny's best-selling novel. Take your time wandering around the city and stop into independently owned book stores – there are loads of them!
Each year, Quebec City hosts the Québec en Toutes Lettres literary festival, or Quebec In All Letters, "an innovative thematic festival that contributes to the influence of literature through daring programming."
London, England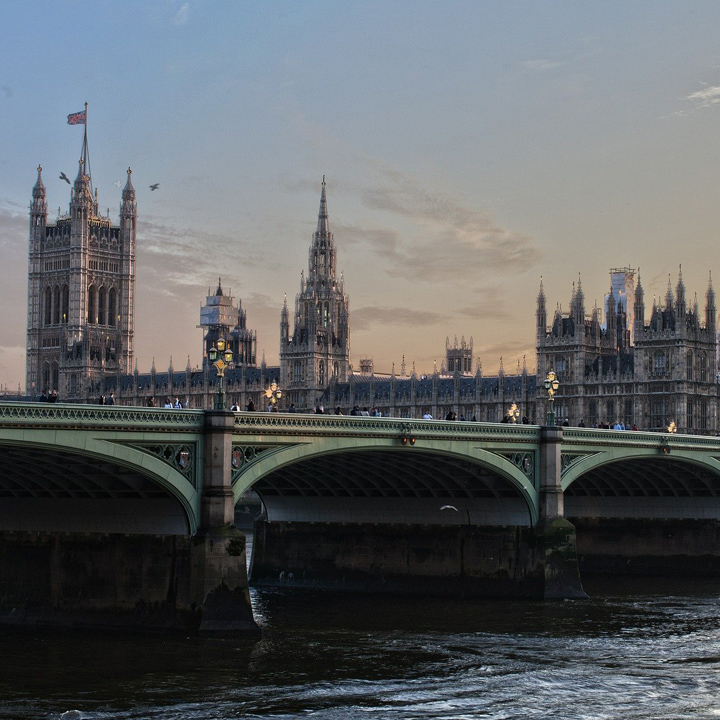 Naturally, London makes our list because of its incredible authors including William Shakespeare, Charles Dickens, Arthur Conan Doyle, Daniel Defoe, Christopher Marlowe, and Virginia Woolf. Many of whose novels took place in the alleys and streets of London.
In order to truly visit all the best book-ish spots, take a guided literary tour of the city with Context Travel or London Walks – which offers hundreds of walks a week.
If you thought we missed The Globe Theater, you'd be wrong! Shakespeare's theater is at the center of literary history in London. Make time for the Charles Dickens Museum or the Sherlock Holmes Museum. Check out The Making of Harry Potter at Warner Bros. Studios in London where you can see sets, props, costumes, creature effects, and more about the 8 iconic films created from JK Rowling's infamous books.
Visit the second largest library in the world in London, the British Library, home to over 150 million items, including handwritten Beatles lyrics and original drafts from Jane Austen. London comes in second to the Library of Congress, in Washington D.C., U.S.A., which houses over 162 million items.
Seattle, Washington, U.S.A.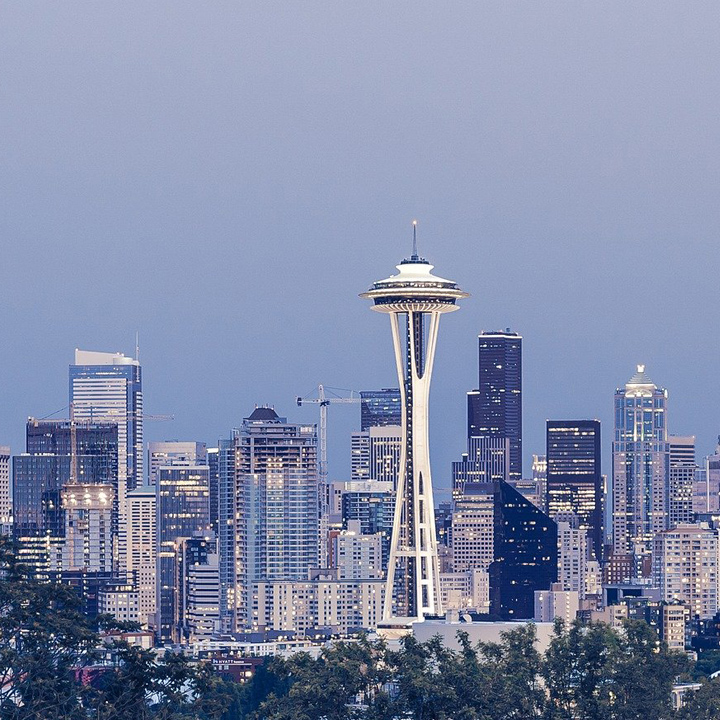 Did you know Seattle had a strong literary culture? Neither did we! Seattle is one of the few U.S. cities to be named to the UNESCO City of Literature list.
In 2017, Seattle was designated with this title for a few reasons including the quality, quantity, and diversity of publishing and editorial initiatives, the quality, and quantity of educational programs, and being an urban environment in which literature is integral.
Maybe your favorite writers didn't write about this northwest city, however, it has proved its love of writing in many ways, "Seattle supports a wide range of writers, vibrant culture of indie bookselling, a multi-platform publishing industry, an eclectic array of literary organizations, and a healthy culture of reading and engagement in events and festivals." If you love indie bookselling, art, and literary events, then this beautiful, rainy city is for you!
Melbourne, Australia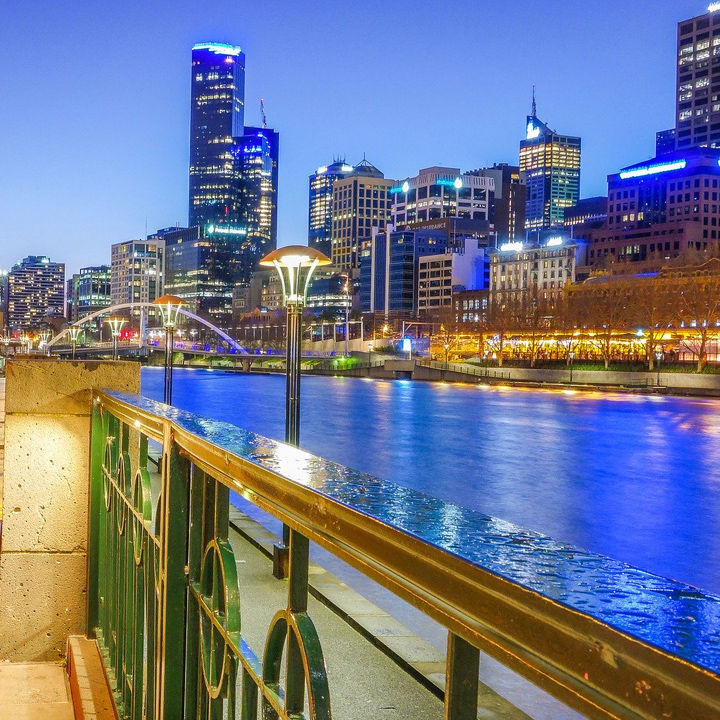 In 2008, Melbourne was named the first and only City of Literature in Australia, and the second in the world. Wow!
Through your research, you'll learn some fun facts about Melbourne as a literary city, including, Melburnians consume more books, magazines, and newspapers per capita than any other city in Australia and enjoy the highest concentration of community book clubs in the country.
It is home to Australia's oldest public library State Library of Victoria, founded in 1854. In addition, there are 289 local libraries in Victoria with 2.5 million members who borrow around 50 million items each year. That's a lot of books!
Dublin, Ireland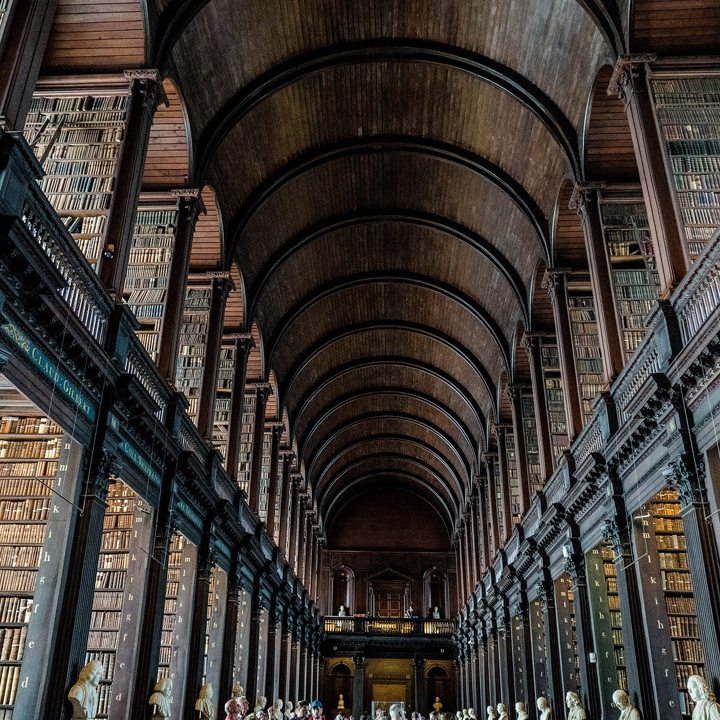 Ah, yet another reason to visit the beautiful, mystic, Emerald Isle.
The Book of Kells "contains the four Gospels in Latin based on the Vulgate text which St Jerome completed in 384AD." It's a really cool and very, very old book worth taking a look at – oh and it's near The Long Room, a cool piece of the Trinity College Library. Another quirky activity you can only find in Dublin (at least we think) is the Dublin Literary Pub Crawl, a tour that visits historic pubs in the center of Dublin while telling the stories of the poets and the pints. So. much. Fun.
You can also join The Lit Walk, which tells the stories of Joyce, Beckett, Shaw, Yeats, Heaney, Wilde, Paula Meehan, Eavan Boland, and Brendan Kennelly. Have a pint and get to know Ireland's poets.
St. Petersburg, Russia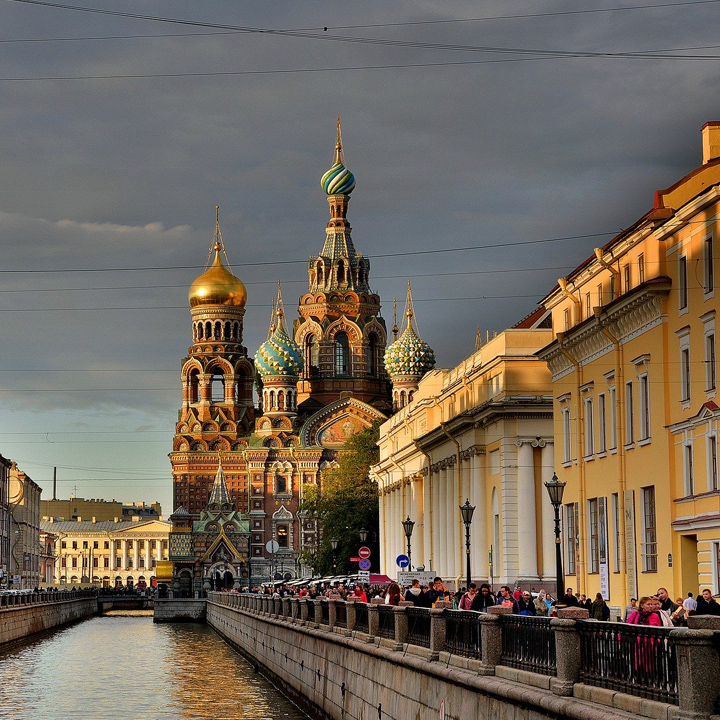 Leading poets and writers grew up in this beautiful city in the 17th to 20th centuries. The city shows its appreciation for these writers with plaques, statues, and monuments.
Check out the Literatorskie Mostki section of the Volkovskoe Cemetery, also known as the museum-necropolis, where many Soviet and Russian writers, actors, and other kinds of artists were buried.
Visit the apartment of Aleksander Blok, one of the great Russian lyrical poets, which has now become a museum. This is where the poet spent the last nine years of his life and is designed like a book according to the website, "The literary exposition tells about the creative and life path of the poet and is built as a journey through a book whose pages are formed by the walls of the museum space."
Other UNESCO Cities of Literature include:
Lviv, Ukraine
Kuhmo, Finland
Baghdad, Iraq
Odessa, Ukraine
Wroclaw, Poland
Reykjavik, Iceland
Beirut, Lebanon
Bucheon, South Korea
Leeuwarden, The Netherlands
Granada, Spain
Heidelberg, Germany
Odessa, Ukraine
Dunedin, New Zealand
Ljublana, Slovenia
Obidos, Portugal
Lahore, Pakistan
Prague, Czech Republic
Milan, Italy
Tartu, Estonia
Ulyanovsk, Russia
Lillehammer, Norway
Iowa City, Iowa, U.S.A.
Krakow, Poland
Angouleme, France
Nanjing, China
Psst! Did you know there are UNESCO Cities of Music, Gastronomy, Film, Design, and more?! There are so many exciting places to see! Take a look at the full UNESCO City of Literature list and let us know where you'll be visiting next! Leave us a comment below!