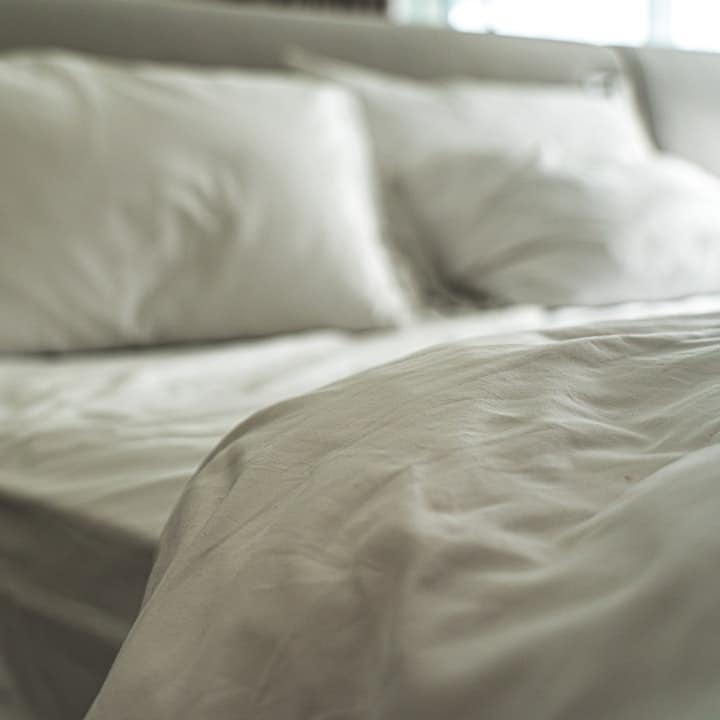 Hotel room safety is important, whether you're traveling solo, traveling with friends, or traveling with family. Not only will these tips help keep you safe, but they'll bring peace of mind too.
From extra door locks to other tips like reserving only using your first initial, here are 20 tips for hotel room safety and security.
1. Know the area you're staying in.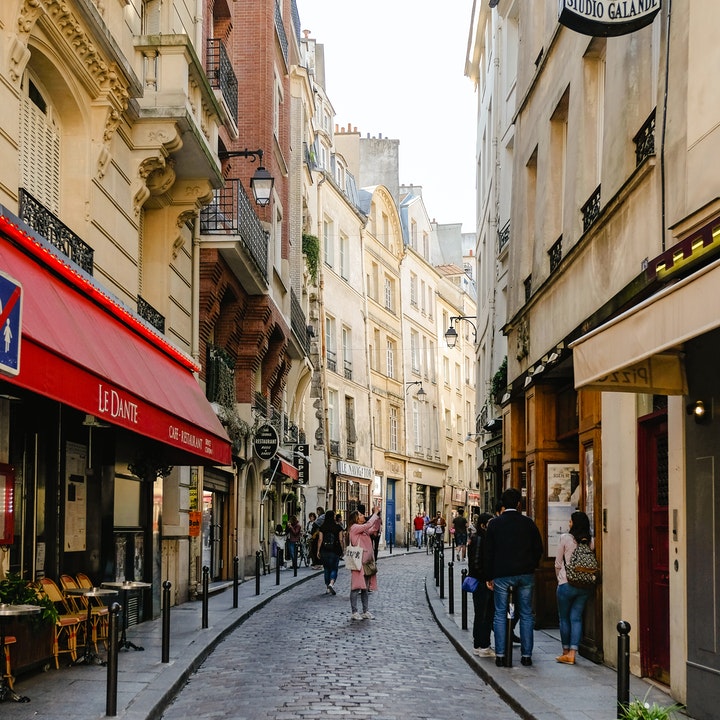 This is probably not always the first thing you think of when you book a hotel, or maybe it is.
But it's important to know the area you're in – is it safe to walk around the streets at night? Is it safe for solo travelers? How far away is a police station, grocery store, hospital? How about the U.S. or Canadian embassy?
These things are important to know in case of an emergency. If you need help finding this information, ask locals or the hotel concierge. In addition, consult Yelp!
2. Reserve a room under your first initial and last name.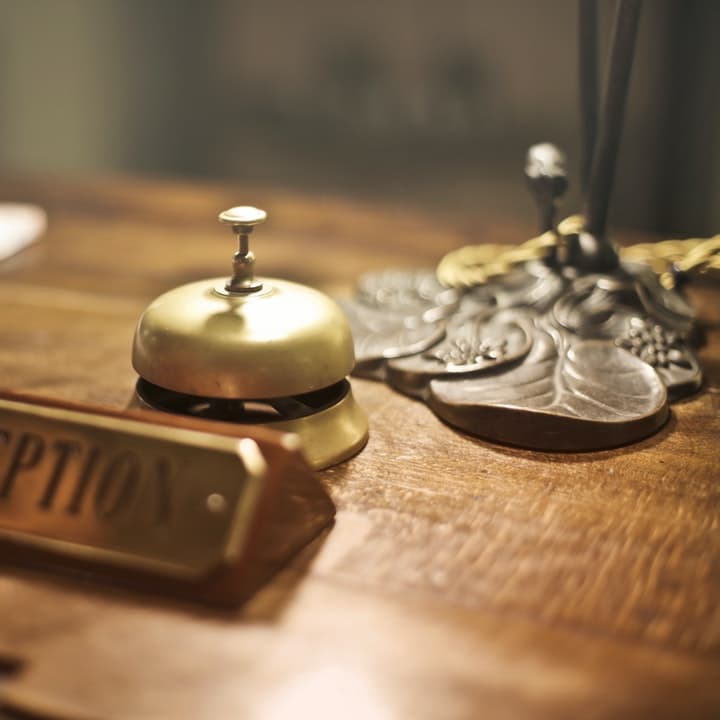 What's the point of this? You're not giving your entire name out there when the front desk is checking you in or out. This is an important hotel room safety tip because it keeps your name private.
3. Don't stay on the ground floor.
You shouldn't stay on the ground floor, if you can, stay further up in the hotel, but maybe not the top floor either. The ground floor is the easiest floor for an attacker or an intruder to access.
4. Be aware of your surroundings.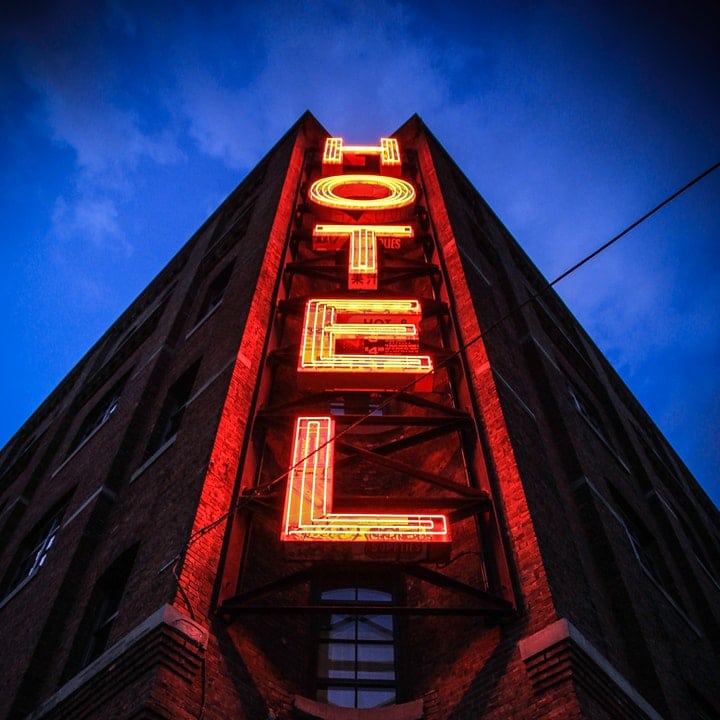 If it's possible, check into your hotel or Airbnb as early as possible during the day. This makes it easier for you to understand your surroundings and there will be people around – which can be helpful in the event of an incident.
However, notice who and what is around you as you check in. If you are on an elevator with other people, consider getting off the elevator later than the other guests or taking your time before getting to your room.
Strangers do not need to know where you are staying – something to always keep in mind when thinking about hotel room safety.
5. Utilize a doorstopper of some kind.
You can purchase an actual door stopper (here's our top pick for under $10), or rig up your own. This is important for hotel room safety because it will physically create a barrier between you and intruders.
Now, this is not the only way to protect yourself, but it is important. Use the door stopper so the door will not swing completely open.
6. Put something near the door that makes noise.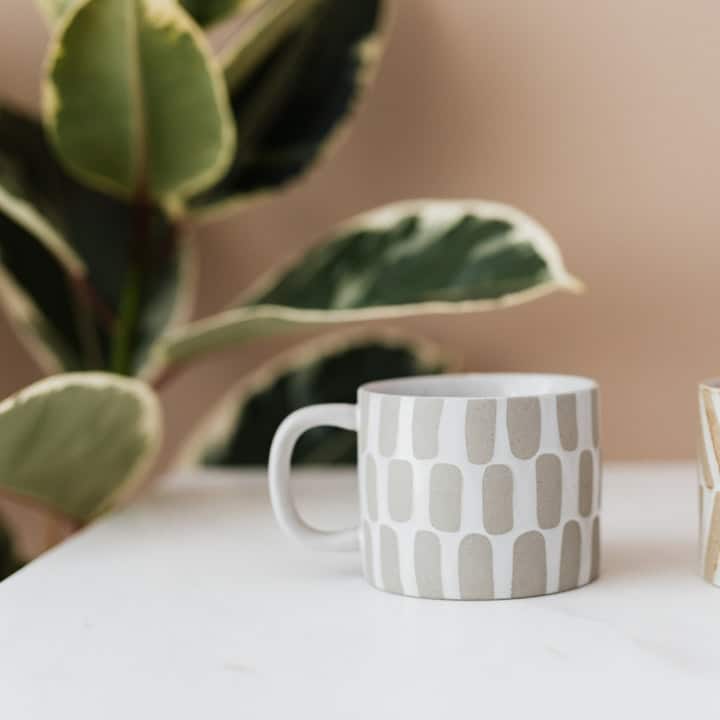 If you do not have a door lock or door stopper, put something near the door that will either fall or make a noise that will alert you if the door is opened while you're sleeping.
This could be a glass or mug on the ground, a mug hanging on the door handle or anything else you can find in the room that might assist you.
Keep in mind an intruder might not fling the door open with force, so even if you put a glass there, there may not be a ton of noise.
7. Invest in a portable door lock.
Consider purchasing a portable door lock. These mechanisms are created for additional hotel room safety (or Airbnb, hostel, etc).
Sealing the door shut will help you stay safe and create peace of mind, especially when traveling alone.
8. Keep the door locked. Always!
You may feel like keeping the door locked isn't necessary every time you leave the room, but it is! Even if you are running to grab some ice from the ice machine or just taking a quick walk down the hall, lock the door.
9. Don't share your location with strangers or post on social media.
Many travel bloggers will tell you that they only post their content after a trip so that the entire internet doesn't have access to their whereabouts while they are there.
This makes a lot of sense! It also gives you time to edit your posts if that's something you care about.
In addition to not sharing your location via social media, don't divulge to strangers and locals where you're staying or where you live.
10. Fake it until you make it.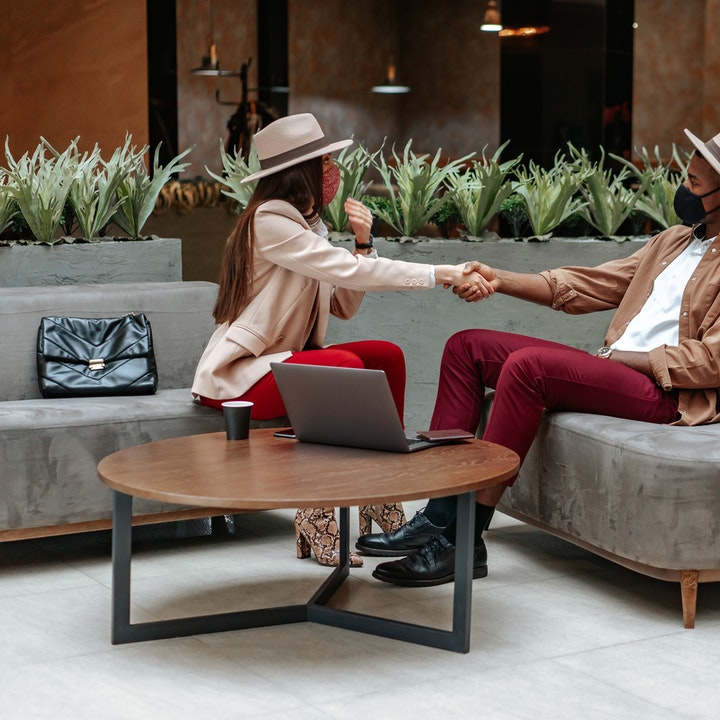 Sometimes, we have to learn how to fake it until we make it. This comes in handy when traveling because it makes you less of a target if a target at all.
For instance, locals do not stare up at the buildings and the sky and gawk for minutes with complete disregard of who's around them – pickpockets included! So why would you be any different at your hotel? Fake it until you make it.
Keep your map away, do not stand in front of the building, and try hard to look like you know where you are and where you're going.
11. Leave your entire itinerary with friends and family. 
We love this safety tip for all kinds of travel, but especially solo travel. Your entire itinerary should be left with friends and family so that they are aware of where you will be while you're away.
In the event that something happens, this will be helpful information rather than telling the cops, "She's in Italy – that's all I know."
12. Leave usernames/passwords with friends and family. 
This is a separate hotel room safety tip because usernames and passwords might not come to mind when you're leaving your itinerary with friends and family.
Why do they need your bank password? Your Apple ID password? Your Facebook password? In the event that something happens to you, it will be helpful to log into those accounts, etc.
13. Share your location using your cellphone.
You might already share your location at home with friends and family, and it's important you keep sharing your location while you're away. Set it through Apple, and download an app or two as well.
Sharing your location is an important part of hotel room safety, and traveling in general.
14. Don't say you're alone, even if you are.
This is another hotel room safety tip that spans into other parts of the building – mainly when you are checking in, checking out, or spending any time in the lobby.
It makes you an easy target for unwanted attention and violence, in the event of an incident. Don't tell anyone you are traveling alone, even when you are!
15. Know your exits! 
In school, they practice fire drills with children to ensure that they know where to go or what to do in the event of an emergency. Most importantly, it teaches them the exits!
When you arrive at a hotel, review an escape plan and get to know your exits. Is there a stairwell on your side of the hallway? Is it at the other end? Are there fire escapes?
These are all crucial key points in hotel room safety.
16. Carry a bright flashlight. 
A bright flashlight will help you in many scenarios, especially if something happens with the power in the hotel, or if you feel like there may be someone in your room.
If the flashlight is bright enough you will stun someone with it if they try to attack or approach you. In addition, it comes in handy at night, when walking to your car or Uber, and in other scenarios.
17. Don't keep your valuables in the safe or under the mattress.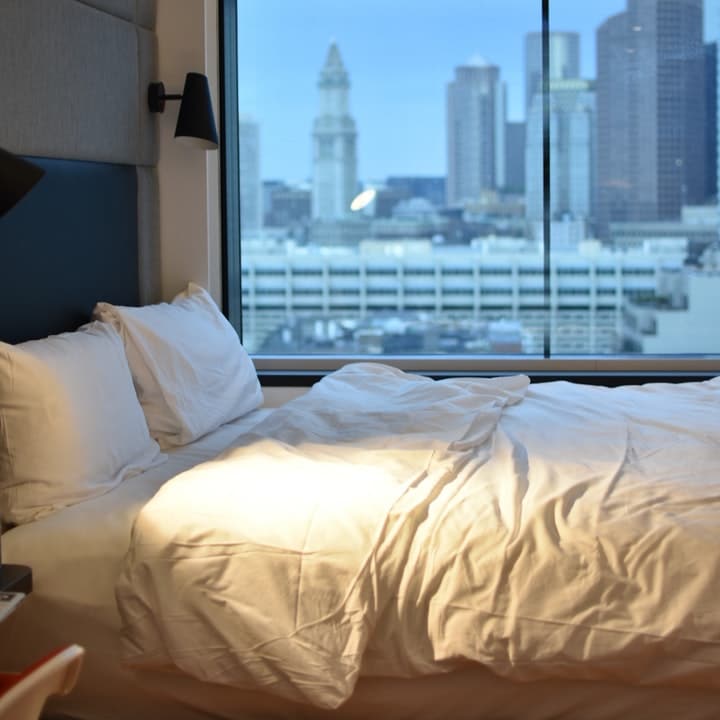 The safes in hotel rooms have become so standard that someone who knows how to crack into it – can and will. In addition, looking under the mattress is the next place someone will think to look.
Lock things up in another way if you can, leave them at the front desk, or carry them with you.
18. Every time you enter your room, look around.
Especially when you are traveling alone, you should be looking around your room every time you enter it. Look for anything that looks odd, look for your valuables, look under the bed, in the shower, and in the closet.
19. Close the curtains! 
Many people leave the curtains open. Close them! Unfortunately, you just don't know who can see from the outside.

20. Use the Do Not Disturb sign when you leave the room and leave the TV on.
By doing these two things, you give the illusion that the room is occupied. You should do this every time you stay at a hotel and leave your room.
Now that you've seen our list of 20 tips for hotel room safety and security, what did you think? Did we miss anything? Leave us a comment below!