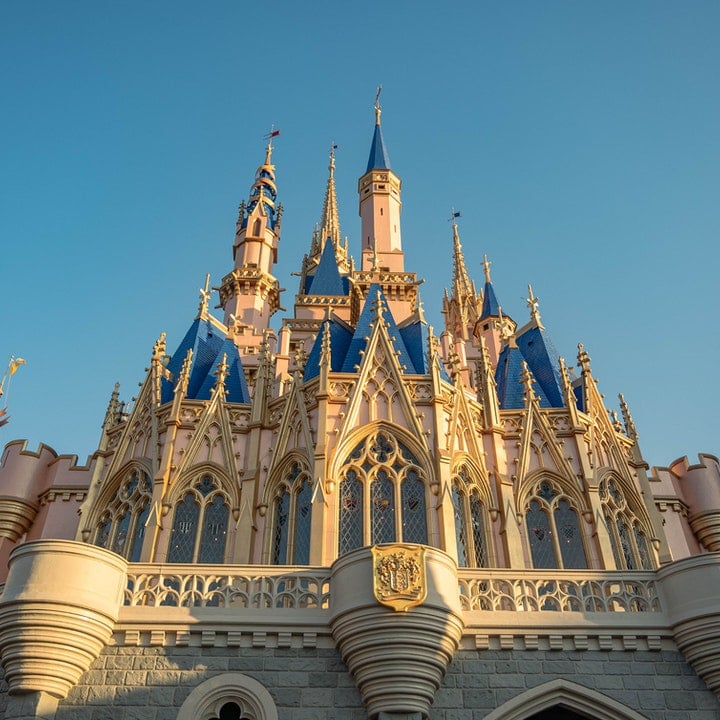 Disney brings magic to our lives through movies, music, and the incredible theme parks scattered throughout our world. And the magic keeps on coming.
The theme parks double as giant treasure hunts themselves, from hidden Mickeys to an underground tunnel system, check out these hidden Disney secrets.
Here are 37 Disney park secrets you need to know.
Disney uses "smellitizers" to enhance visitors' sensory experience.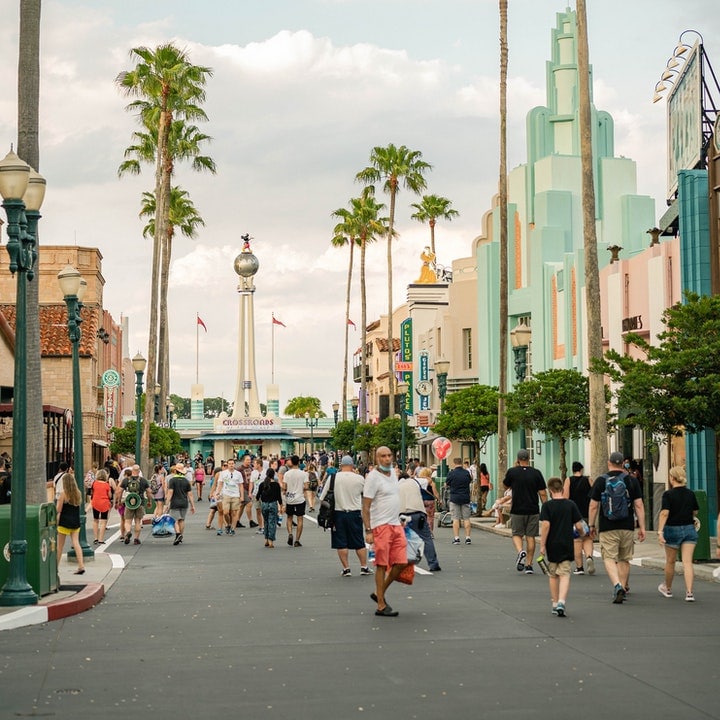 Disney parks release "smellitizers" throughout the parks at specific times, in specific ways, in specific places to enhance the sensory experience of visitors. What does that mean? It means when certain scents are released, emotions and memories are triggered, strengthening the overall experience of the visit.
There are lots of hidden Mickeys in the parks.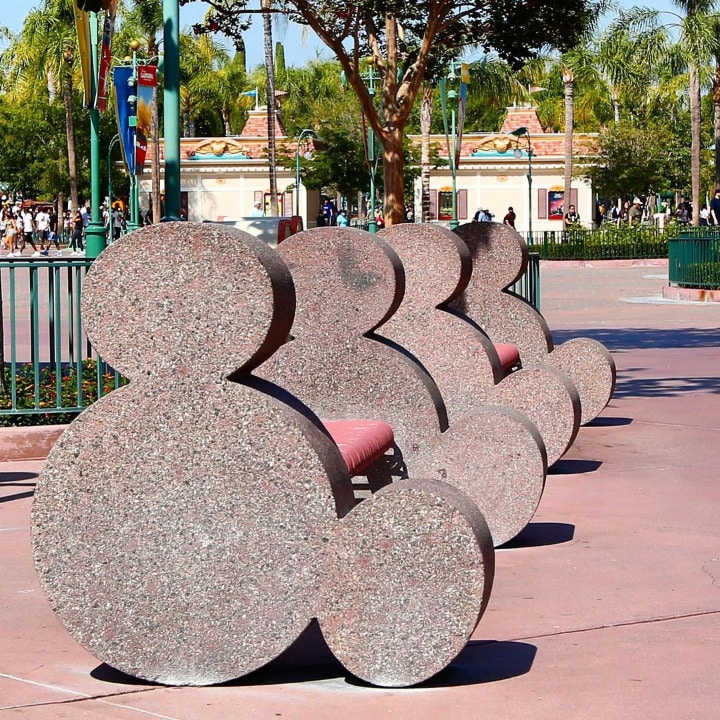 You may or may not know this secret already, but there are tons of Mickey silhouettes hidden in Disney World. Look up, look down, look everywhere and you will see them! It's basically a built-in treasure hunt that's fun for both kids and adults.
Take a second look at the opening gate or at the paint splatters in the Alice in Wonderland maze (or so we've been told). 😉
The interesting window shutters in Liberty Square have a secret.
Disney is all about the details, and you'll learn that as you hunt for all these cool Disney park secrets on this list.
The window shutters in Liberty Square might look a little wonky, like Disney forgot this one detail. The slightly sagging hinges are a nod to the Revolutionary War, where colonists often melted down hinges to make bullets for weapons, and instead, leather hinges were used in their place.
No detail is too small for a hidden Disney secret.
The Animal Kingdom landscape matches real African territory.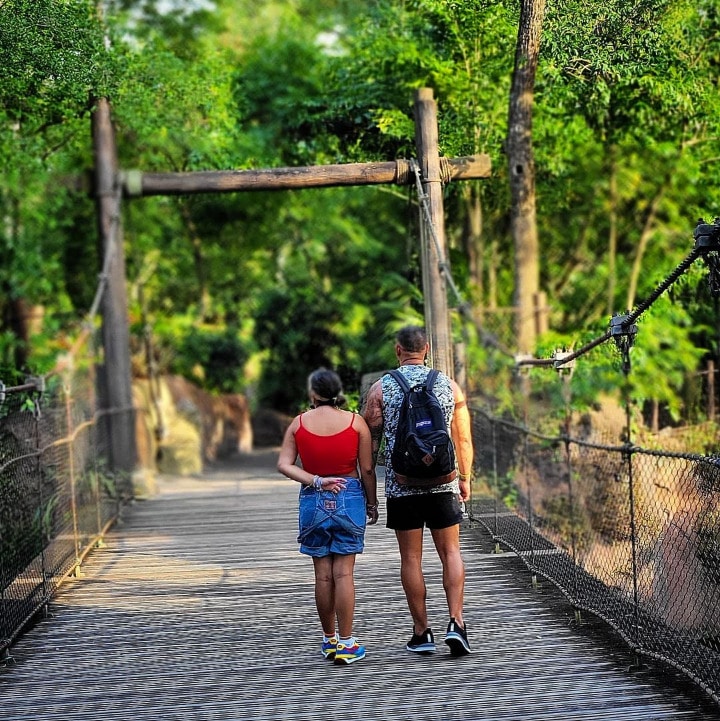 If you're journeying around Animal Kingdom, it will feel like actual African territory. Because it's modeled after it! How cool is that!
A tunnel system runs under Magic Kingdom.
Hidden Mickeys? How about a hidden tunnel system? The tunnel system that runs under Magic Kingdom was created specifically so characters could get from point A to B without walking through other 'lands.' For example, it would probably ruin the scene if a cowboy from Frontierland was strolling through Tomorrowland…
Disneyland's Matterhorn houses a secret basketball court for cast members.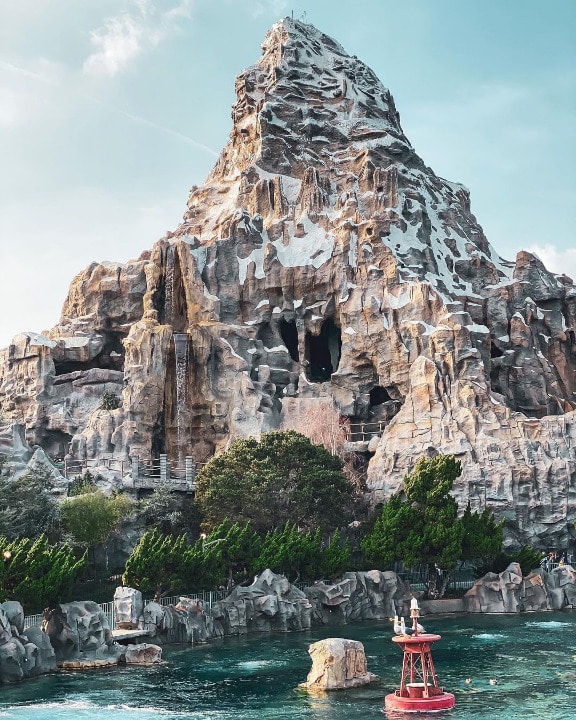 Legend has it there's a secret basketball court hidden in Disney in the "attic" of the Matterhorn, home of the Matterhorn Bobsleds (two coasters that intertwine together) in Disneyland. Well, it's true! While it's not the size of a regulation court, you can still shoot a basketball into a net in this secret spot.
The Cinderella Castle in Magic Kingdom has a secret suite.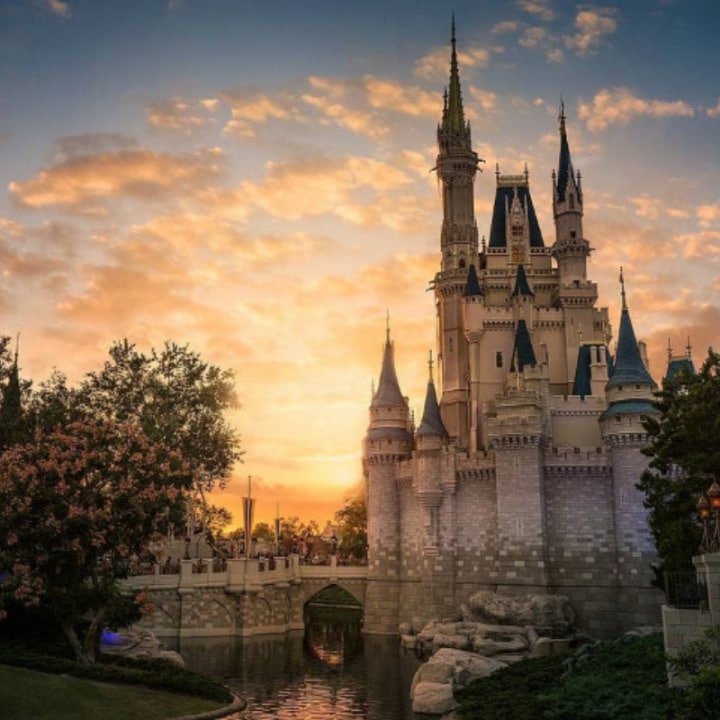 Did you know you can technically stay in a secret suite in Cinderella's Castle? It's possible, but it's not easy to book. It's usually reserved for contest winners and celebrity guests, but you can also book a VIP tour called World of Dreams for $12,000, which includes a stop in the suite.
The wait times aren't real.
Wait times for rides in the world's most iconic parks can be aggravating. Here's an insider tip: they are usually overestimated. How good does it feel to expect an hour wait but only end up waiting forty five minutes? Disney knows it feels good and that's why wait times are on our list of Disney park secrets.
The Disneyland steam engines run on french fry oil.
The leftover oil in Disneyland is converted into a form of biodiesel that the trains on the Disney railroad can run on. So if the steam smells not too bad, it's probably because it's reminding you of french fries, another gem hidden in Disney.
Check out the address numbers in Liberty Square.
It's a clue to the past. The address numbers of the homes and buildings in Liberty Square are two digits only. Place an 18 before any of those double digits and you get the time period these recreated buildings are meant to represent. Pretty cool, huh?
Here's another tidbit: the brown path that runs through this park is meant to represent the urinal trough that flowed down the streets of Colonial America to catch horse droppings. Ew, but cool to know that Disney nods to our past.
Ask for the tender seat.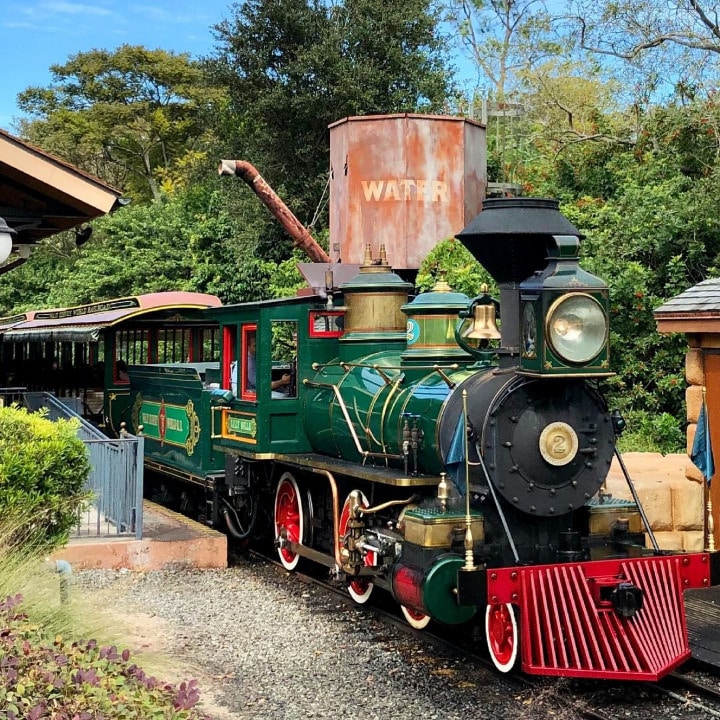 At the Main Street station in the Disneyland railroad, you can ask to be seated in the 'tender seat.' Essentially, you'll skip the line and ride up front on the next train.
Many of the American flags are not regulation in Disney World.
The reason for this is, Disney can avoid the American flag regulations, meaning flying them at half-mast during special situations or lighting them up at night. Look closely, the flags you'll see are missing a star or a stripe.
The Disney Imagineers utilize forced perspective everywhere.
What is forced perspective and how is it hidden in Disney? It's a way of tricking your eyes into thinking buildings are bigger and taller than they actually are. Disney utilizes this method on many of the buildings around the parks, even the castle too.
Liberty Square has no bathrooms.
When you stroll through Liberty Square, be prepared to hold it. Liberty Square was not built with any bathrooms (other than in the restaurants) to keep it looking and feeling as authentic as the time period was. Yikes!
There's a camel that spits if you get too close.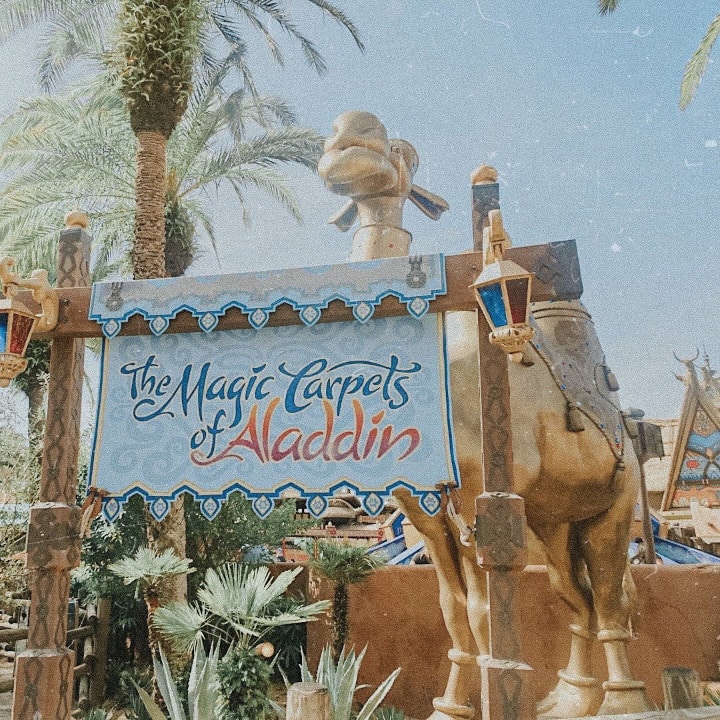 Huh? The Magic Carpets of Aladdin attraction in the Magic Kingdom wants to accurately portray all parts of their rides, including the giant golden camels scattered around. Get too close to them, and they will spit on you!
Main Street ​​is lit with real 19th-century gas lamps.
At night on Main Street, that warm fuzzy feeling you get like you're stepping back in time? It's the authentic gas lamps. They're now lit with light bulbs, but still, they remind us of simpler times.
Steer the Mark Twain Riverboat.
All you gotta do is ask. When you get on board the Mark Twain Riverboat in Disneyland California, ask a staff member if you can be taken to the wheelhouse. You'll then be led up to the second floor of the boat and come to a door marked 'private'. If they bring you up there, you'll get to ring the bell and steer the boat. Another tidbit about this boat: Walt and his wife, Lillian, christened the very same boat themselves while celebrating their 30th wedding anniversary in 1955. So. much. Romance.
Mark Twain did say, "The funniest things are the forbidden," so what are you waiting for?
The palm trees in Tomorrowland save energy.
Not your everyday palm tree, the palm trees of Tomorrowland, near Space Mountain, collect solar energy to be used elsewhere. It's kind of incredible that Walt Disney and his team thought of this so long ago, preparing our world to be better. A nod to sustainable tourism, eh?
The teacups don't all spin at the same speed!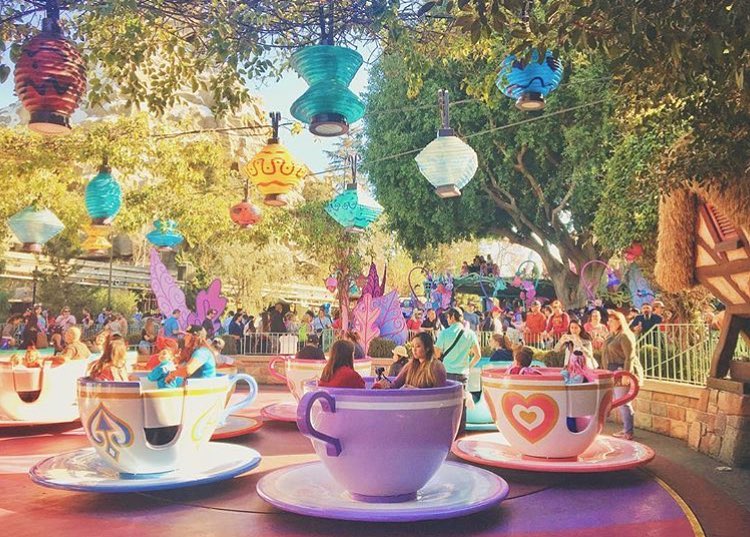 You probably didn't realize this one, but not all of the teacups on the legendary teacups ride spin at the same speed. So if you've had one too many Mickey pretzels or Mickey ice creams that day, maybe opt for a slower teacup. The purple floral and orange diamond teacups are the fastest, while the pink heart teacups are the slowest.
The horses on Main Street are louder than any other horse.
Hidden Mickeys, not hidden horses. Nothing makes you feel like you're in small town colonial America like the sound of a horse trotting by. The horses that walk down Main Street have special horseshoes with a polyurethane coating that gives them better traction as they walk and make them sound louder.
The key under the mat is actually there.
In Disney's Hollywood Studios, as you prepare to walk into Muppet Vision 3D, in the pre-show area, you'll see a sign that says, "Back in 5 minutes key is under mat." There is indeed a key under the mat if you go looking for it.
Also, when you get inside the pre-show area, there's a net filled with gelatin or a net full of jello. Why? This is a nod to Annette Funicello, a beloved Mouseketeer, who starred in many Disney films and television shows.
The manhole covers in Toontown make music.
In addition to hidden Mickeys, Disney is hiding gems in plain sight, like the musical manhole covers. In Orlando, walk through Mickey's Toontown and you'll find a fountain featuring Mickey as the conductor of an orchestra in the middle. The instruments are not playing or making sound, until you step on the manhole covers scattered nearby. Step on the 'toon holes' and one instrument will play for each, step on them all and you've got a show!
You can request your own death certificate.
Ask a staff member or operator at The Haunted Mansion attraction in Magic Kingdom for your death certificate. Yep, you heard that right. Since the ride is technically only open to ghosts and ghouls anyways, it's all part of your character. However, you have to request a certificate, they are not just handed out. A rather secret hidden in Disney…
Look for Cinderella's horse on the Regal Carousel.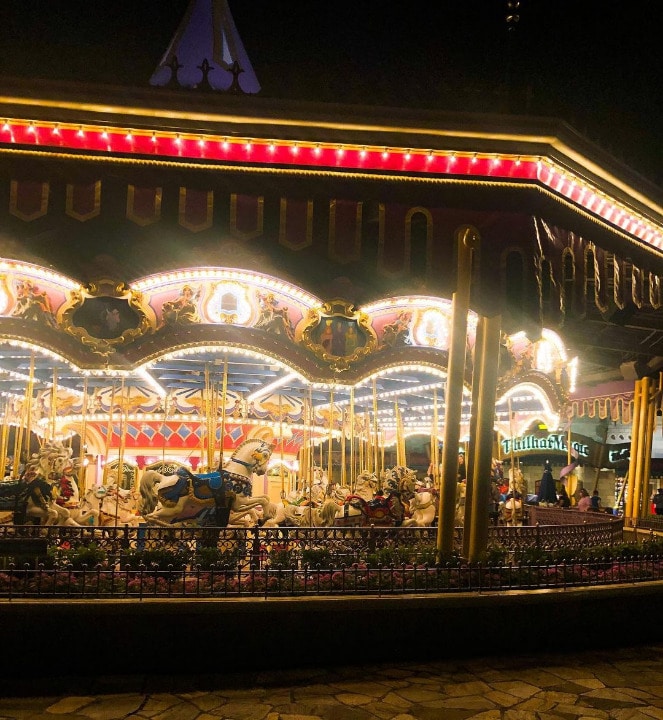 On Prince Charming's Regal Carousel in the Magic Kingdom, you can find Cinderella's very own horse. It's got a gold ribbon around its tail! Talk about the royal treatment. 😉
Psst! Did you know that Walt Disney bought this carousel from a park in New Jersey and redesigned it?
Pull on the rope at the Indiana Jones Adventure ride.
While waiting in line to go in the Indiana Jones Adventure ride in Disneyland, there's a faded wooded sign that reads: "Caution. Do Not Pull Rope! Handling Fragile Artefacts." If you pull this rope once, an excavator will tell you to stop. Pull it again and again, and more noises until BANG! There will be a loud crashing sound that reverberates around the walls – some hidden little fun for kids.
More than hidden Mickeys, there are cats roaming.
Long after the park closes to visitors, cats roam Disneyland to keep any rodent issues in check. Apparently, when Walt Disney decided that there should be a walkthrough attraction inside Sleeping Beauty Castle, he found the building full of flea-ridden feral cats. Wanting to adopt them all to cast members at first, he kept them around to keep any rodent issues at bay. To this day, cats still roam the park at night.
Ride the 'Lily Belle' train car, a dedication to Walt's wife and their life together.
This one might really get you in your feels. Walt was a sentimental man who loved details, and this train car is dedicated to the love of his life, Lillian. A ride on this car is for special guests and VIPs only, but you can ask a cast member at the railroad station for a reservation. The car is gorgeous with pink furniture and a mahogany interior.
Pick up a paintbrush on Tom Sawyer Island.
Travel by log raft to this secret rustic hideaway inspired by the stories of Mark Twain and pay attention to all the little details that Disney throws in there. Not only is this a great spot to get away from the bigger parks and hullabaloo, but if you notice any paint brushes on the ground near the half-white fence, pick them up! Hand them into a cast member and you might get a free party pass for the day. Huck Finn would be proud.
Look for a ring on Walt's waving hand in the 'Partners Statue.'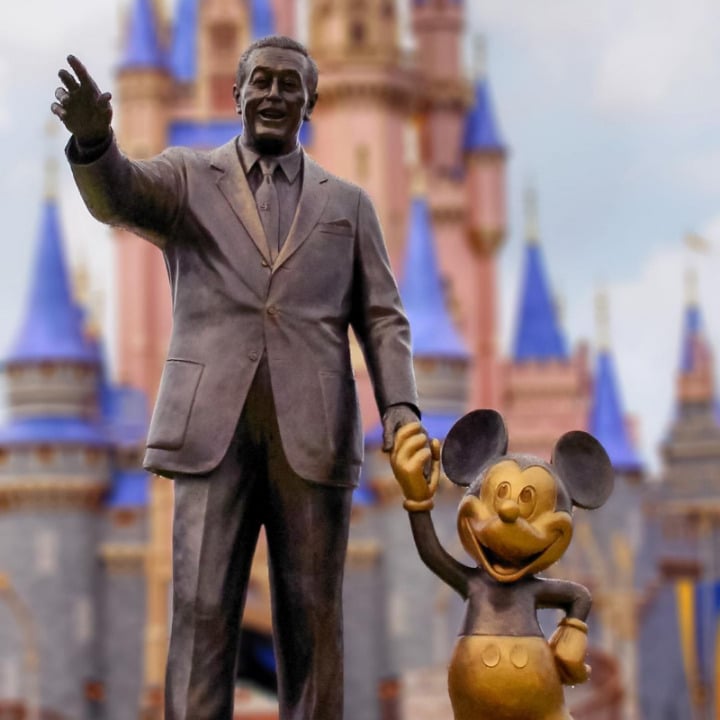 Walt Disney's real-life partner was his wife Lillian, and in the statue, if you look closely, you can see an Irish claddagh ring on his waving hand. It was a gift from Lillian to Walt when they visited Ireland together. It's believed he also bought her a similar ring on their trip. A little bit of romance hidden in Disney.
Psst! Ireland is #4 on our list of the 10 Best Countries to Visit in the World.
The circus carts in Storybook Circus are numbered for a reason.
Each of the circus carts in Storybook Circus are numbered, and each number represents an opening year for the four Walt Disney World theme parks. Another fun little hidden gem in Disney.
Look for the hidden Nautilus in the rocks at the Journey of the Little Mermaid ride.
The 20,000 Leagues Under the Sea attraction was built in 1971, and although the ride is no longer, the new attraction in its place pays homage to it. Take a hard look at the rock formations while you're waiting in line and you'll see the shape of the Nautilus.
Try the plants in Tomorrowland – they're edible!
In Tomorrowland at Disneyland in California, most of the plants that have been planted there are edible! Mainly cabbage, herbs, etc., so not the sweetest bunch. However, edible!
There's an adults-only exclusive club in New Orleans Square.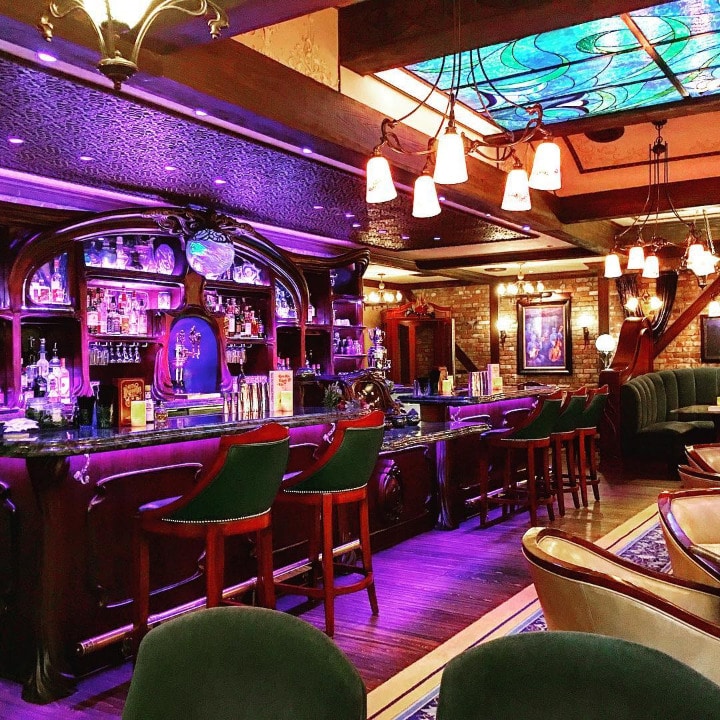 Club 33 is an adults-only club in New Orleans Square, open to club members only, super important club members, that is. Presidents of the United States, leaders of foreign nations, dignitaries, actors, and business leaders from around the world have enjoyed this unique club offered by Disney.
Take a second look at Sir Mickey's gift shop.
Here, you might not notice at first, but if you look closely, Willie the Giant is peeping into the gift shop. Just keep your eyes out for it and next time you might just see him.
Know Morse code? Decode Walt Disney's message at the railroad station.
Before you get on your train, listen for a subtle tapping sound through the speakers. In the station's telegraph cable office, a recording of morse code is played and that message is actually a portion of Walt Disney's opening day dedication speech from July 17th 1955. The message reads: "To all who come to Disneyland, welcome. Here, age relives fond memories of the past, and here, youth may savor the challenge and promise of the future."
Try the grey stuff.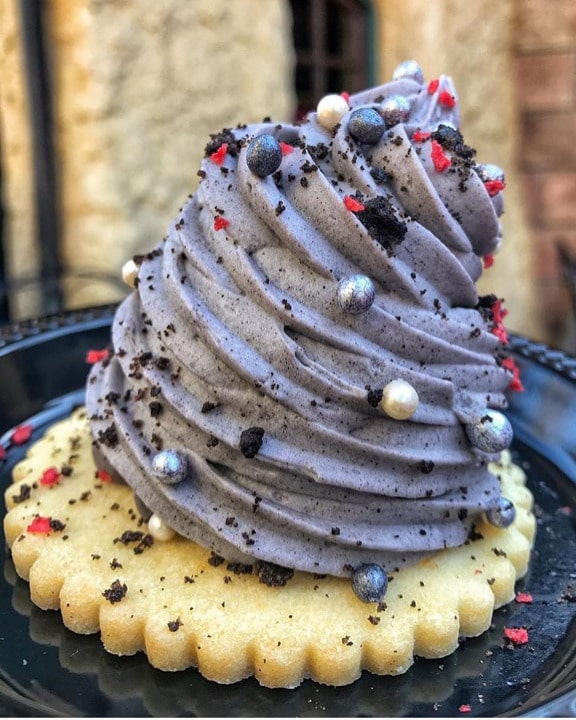 Did you know you can try the grey stuff from the legendary 'Be Our Guest' tune? Yes you can. It's called Grey Stuff Gâteau ($6), and it consists of white chocolate mousse, red velvet cake, and a raspberry center. Yum! Try it at Disneyland's Red Rose Taverne.
Disney's Opening Day has been dubbed "Black Sunday" by cast members.
July 17, 1955, was Disneyland''s opening day(now Disney World), and unfortunately, it turned out to be quite a disappointment. Unfortunately, fake tickets were made and that lead to overcrowding in the park on the very first day! 15,000 were expected and about 30,000 arrived.
In addition, it was a day of extreme heat in Florida and the women's heels were sinking into the cement because the asphalt was laid the night before. Thus, it didn't have enough time to harden. Rides that were open were breaking down and many of the hyped up attractions weren't even open.
Cast members have dubbed the day "Black Sunday." Luckily, this did not deter visitors and in just seven quick weeks, Disney welcomed its 1 millionth visitor.
Tees For The Whole Squad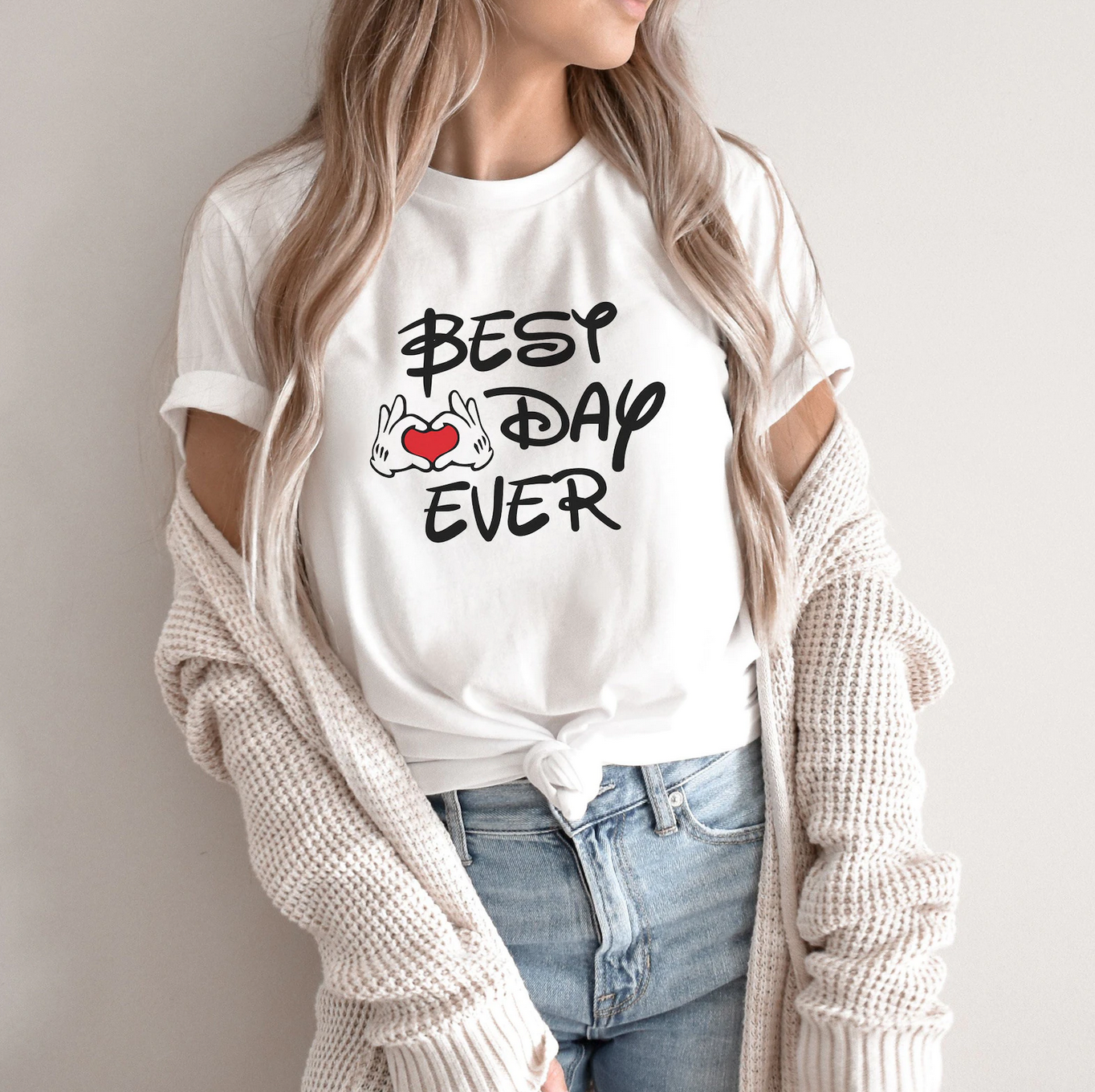 What better to wear on your Disney Adventure than matching shirts? Check out our fantastic selection of Disney shirts on Etsy. There are lots of styles to chose from in a large variety of colors and sizes.
Now that you've seen our list of 37 Disney park secrets, what did you think? Which ones did you know? Leave us a comment below!