To our lovely male readers, there's always a few things you tend to forget when you travel.
Which is why it's always good to keep a list so you don't forget the important must-have travel accessories like deodorant or travel shampoo!
We've rounded up 15 must have travel accessories you are going to want to add to your packing list that are guaranteed to come in handy on your next adventure!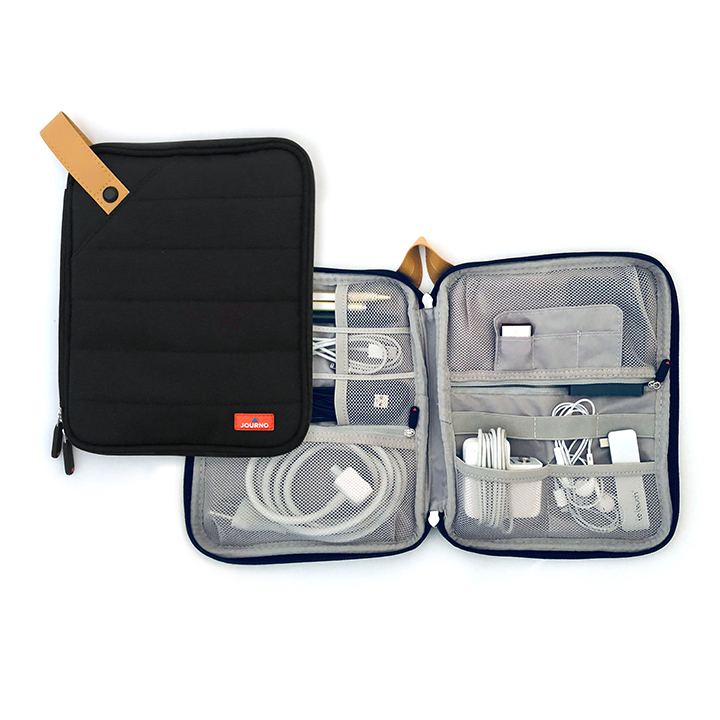 Maybe you're traveling for business, or maybe you're traveling just to travel. There's always pieces of technology that come along for the ride. That technology needs chargers and cables! Avoid tangles in your bag with this Travel Cord Case Organizer.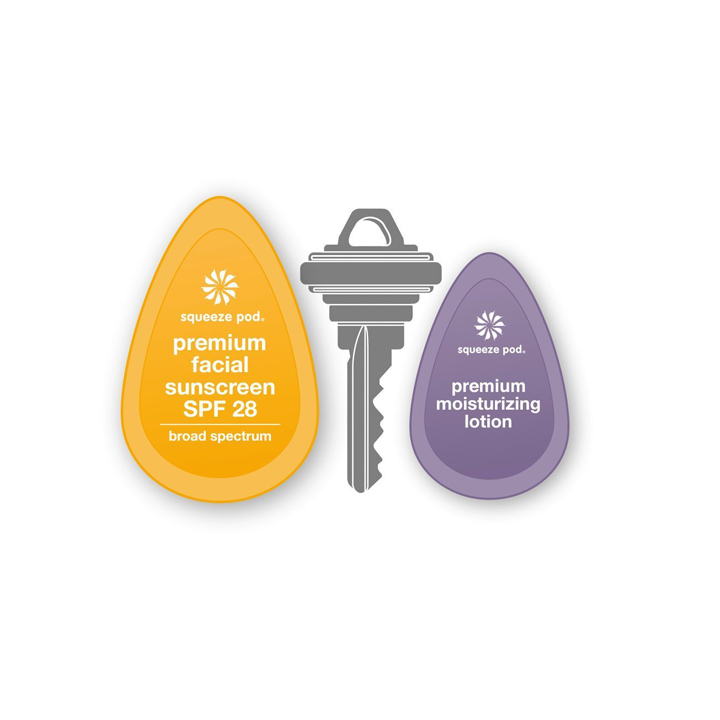 These are an absolute must-have. Each travel pod is just the right amount of shampoo, conditioner, shaving cream, body wash, hair gel, or body lotion for a one-time single-use. They are TSA compliant, cruelty-free, and vegan!
Not only are these little pods good for you and easy to use, but they will save you time and space in your travel bag.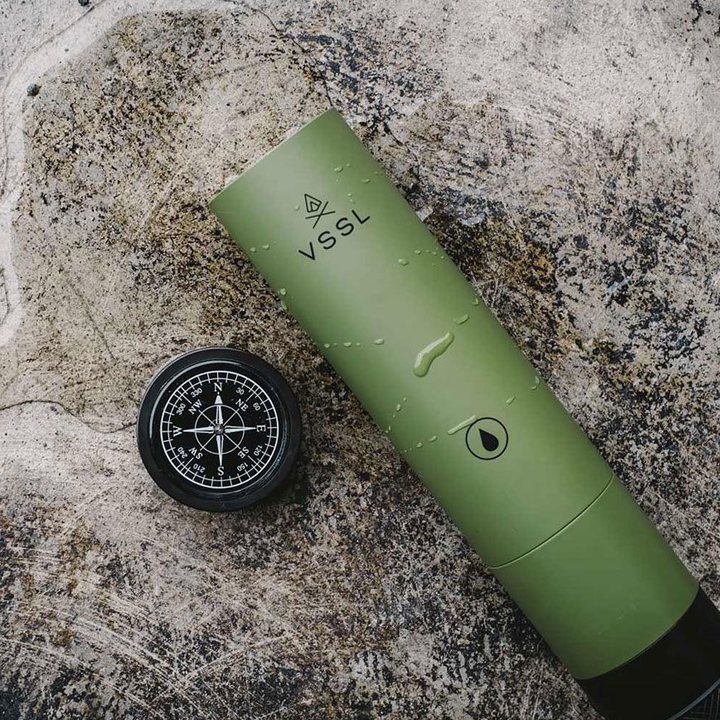 Two words you don't expect to go together come together in this one-of-a-kind item. This flashlight doubles as a flask. What a great way to hold your booze!
It holds 10 ounces of your favorite beverage, two collapsible shot glasses, and a bottle opener. Perfect for sharing with a friend.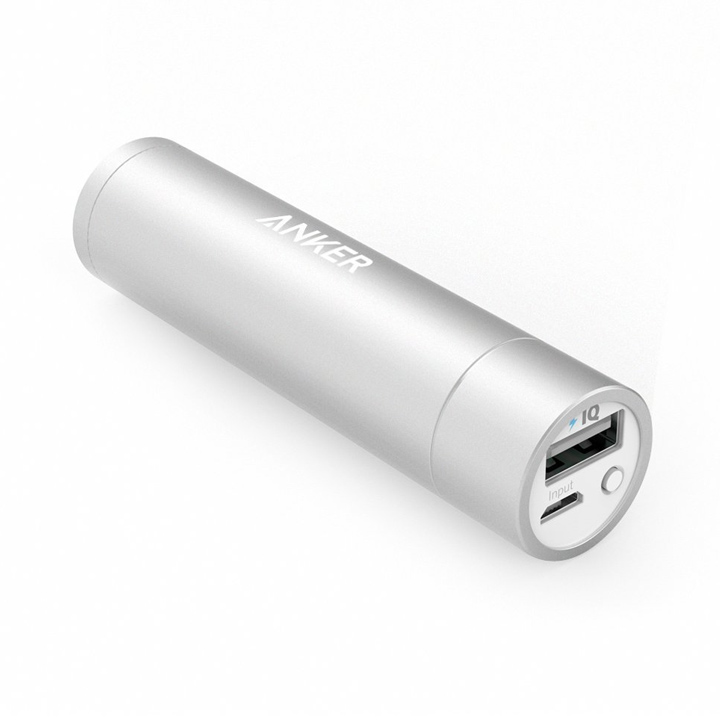 Portable chargers are easy to forget. While it's important to pack a regular charger, it's also important to pack a spare portable charger if you can. This one is small, compact, and will easily work with your phone cord.
This design is sleek and masculine. Check it out here.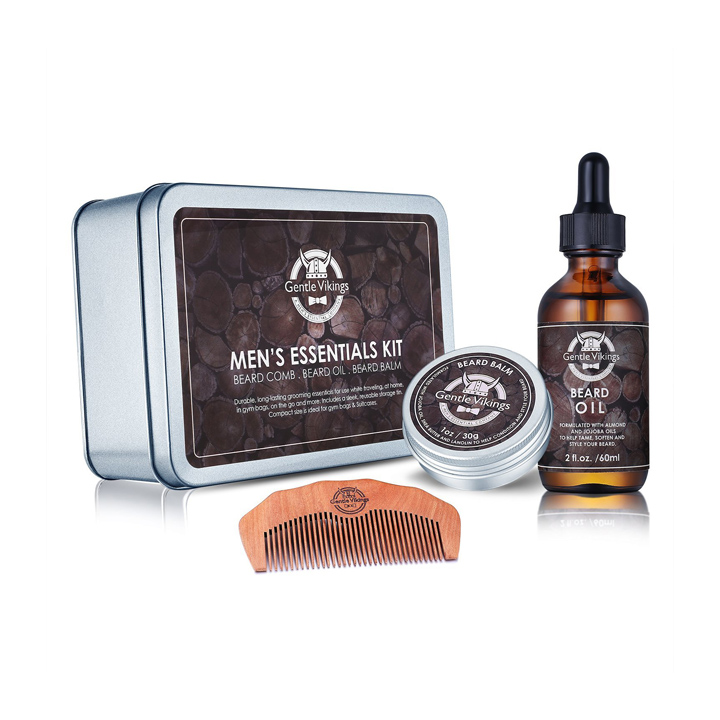 Beards are a lot of work. You might be making some great progress with your beard, the look, the feel, the style. You don't want to lose all that progress!
Try out the Gentle Vikings Travel Beard Kit. It comes with Beard Balm, Beard Oil, and a Beard Comb.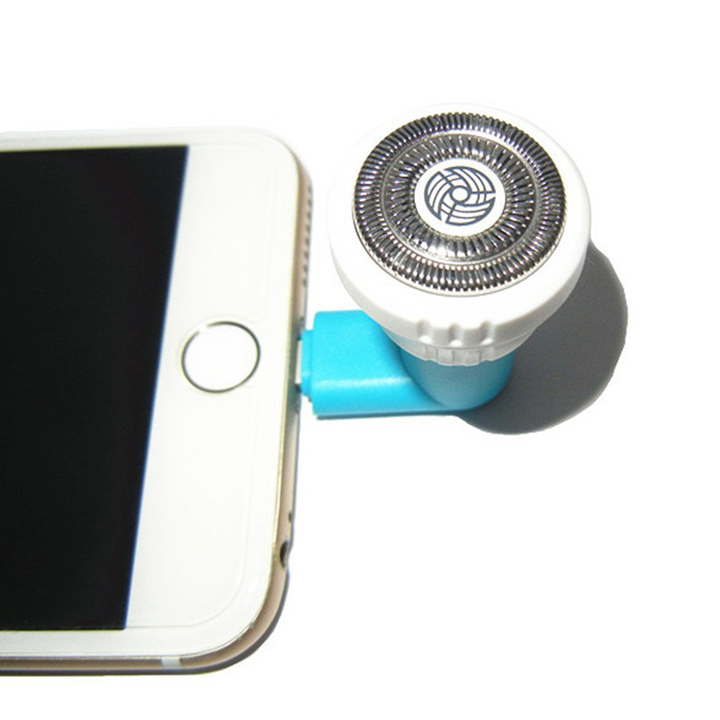 An electric portable razor. There are options on Amazon for both iPhone and Android versions of these razors. They are simple, but they are electric and can definitely trim up that facial hair.
Don't forget you have those travel pods now too – grab the shaving cream!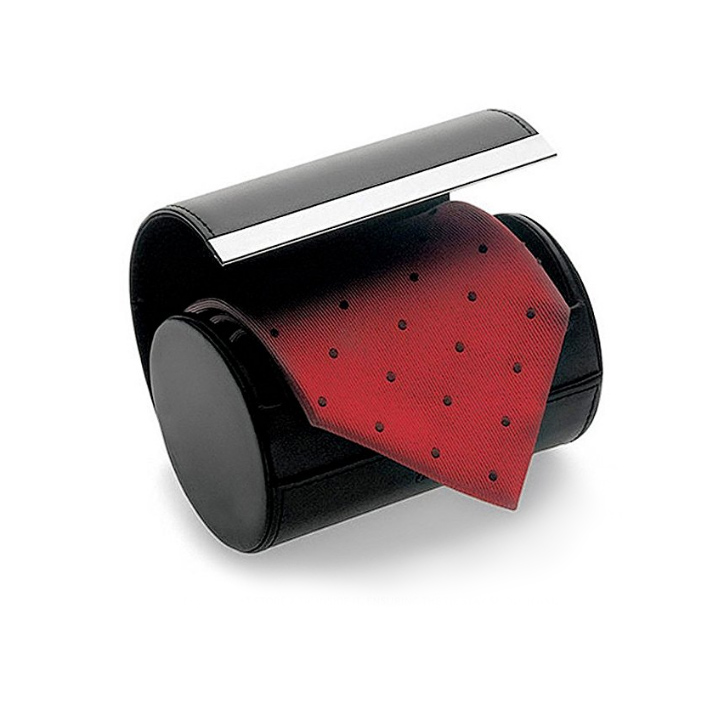 Traveling for business? Or maybe a destination wedding? If it's a more formal or business event, a tie is important, but keeping the tie nice while you travel is also important.
Rather than steaming or ironing a tie, you can pack it neatly into a tie box.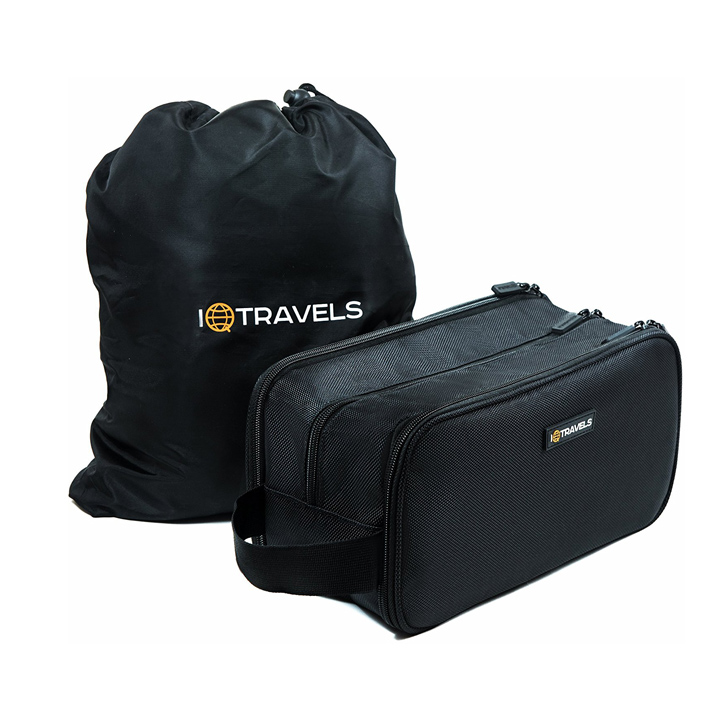 Have you been looking for the perfect toiletry bag? This one will keep you organized.
The Dopp Kit has 3 pockets equipped with plenty of straps. In the middle is the larger pouch, allowing you space for larger items like deodorants and maybe hair gel. The entire bag is made out of waterproof material in case you're caught in the rain or leave the shower door open.
Plus, when you buy this toiletry bag, you get an additional waterproof pouch!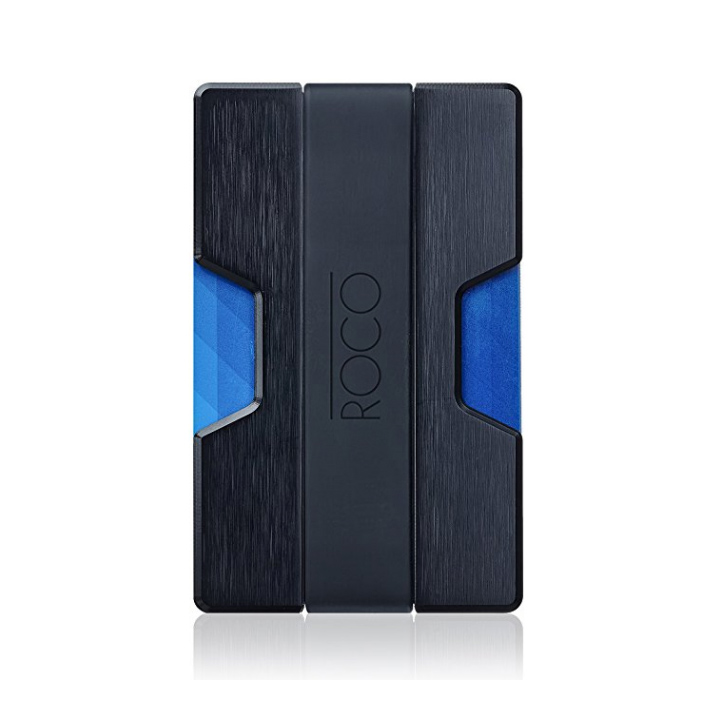 Another absolute must-have on your next trip. Look at how slim and compact this ROCO Wallet is. The important part: it's made out of aluminum so it's completely RFID Blocking.
You can hold up to 20 cards in this wallet and it doubles as a money clip too (up to 20 bills).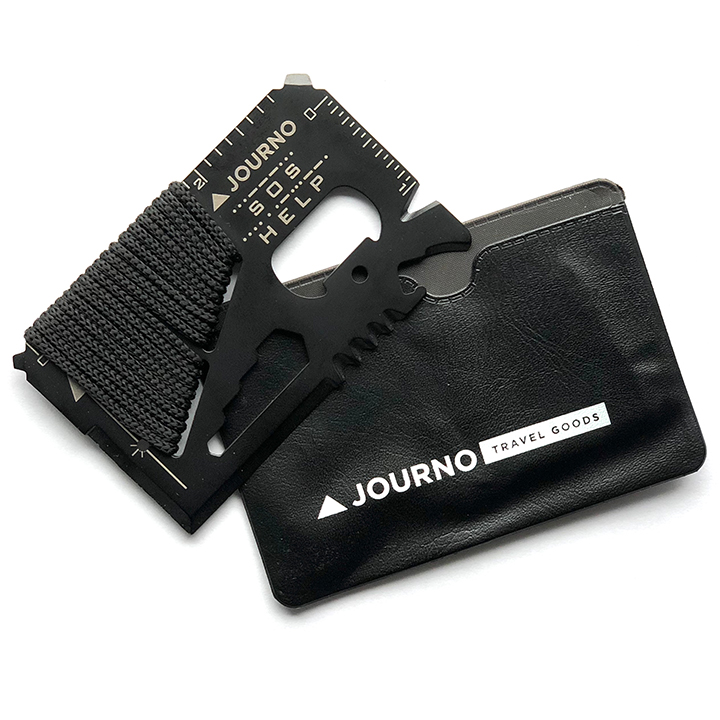 When you're going hiking, camping, or backpacking, sometimes you need a sharp edge or even a bottle opener when you least expect it.
Then Journo's 14-in-1 travel survival tool, fittingly dubbed 'Old Faithful,' is just what you need. It has it all: Bottle Opener, 2 Sized Flat Screwdrivers, 2 Knives, Can Opener, CM and IN Rulers, 4 Position Hex Wrench, Butterfly Screw Wrench, Saw Blade, Rope, and More.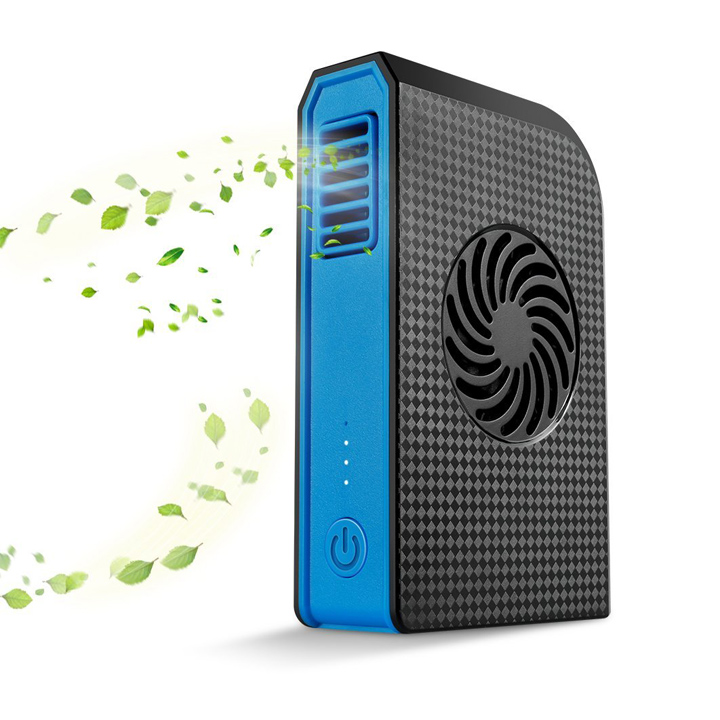 Even if you aren't traveling somewhere warm, it can be hot in the airport or from moving from one spot to another. A small personal fan is a must-have when traveling and Skyocean's version is sure to please. It has 3 speeds, is rechargeable, and even works as a backup battery charger for your cellphone as well.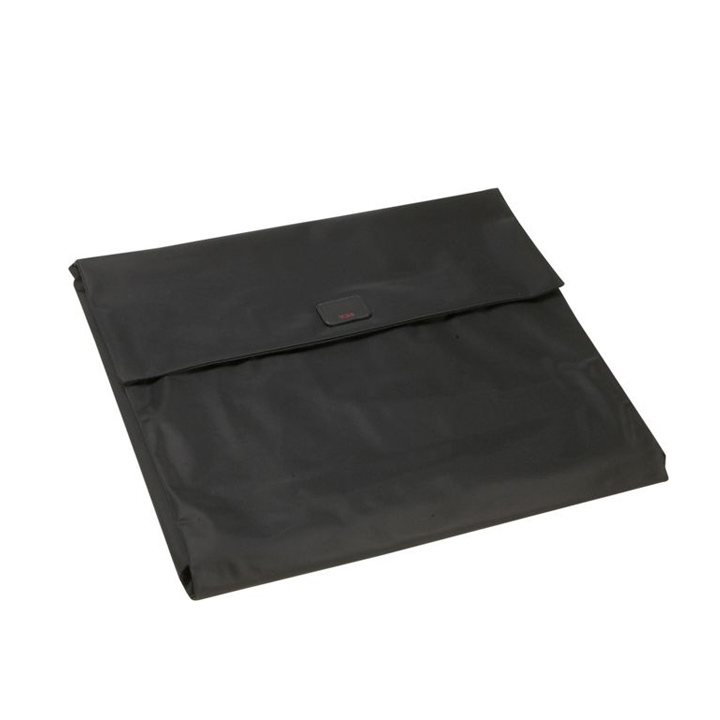 Some men prefer to keep all of their shirts and their pants folded. Avoid wrinkles with the TUMI Medium Flat Folding Pack.
Fold your shirts or pants or both into this easy to use design.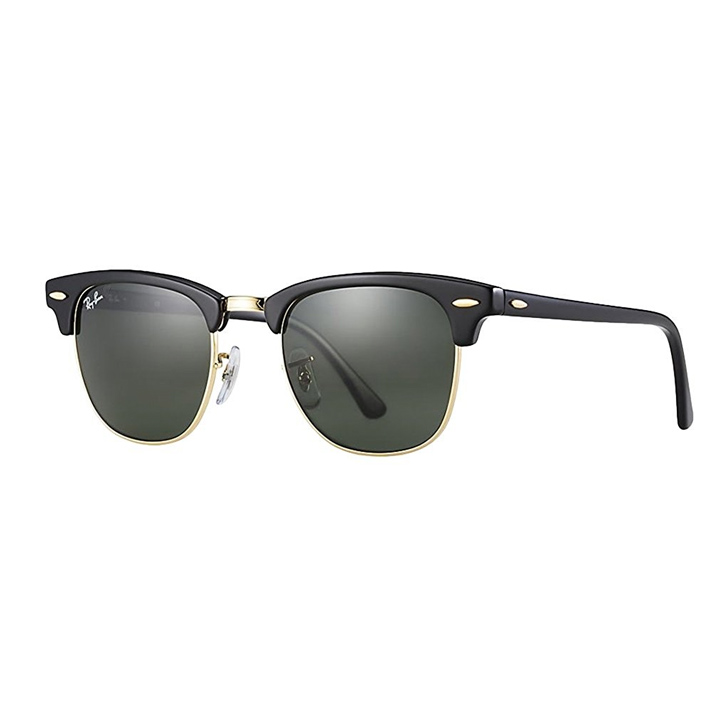 Sunglasses are definitely not the first thing on your list when you're packing. But nonetheless, it's important to protect your eyes from the sun! Check out Ray Ban's Classic Clubmaster Sunglasses which will protect you and keep you looking good.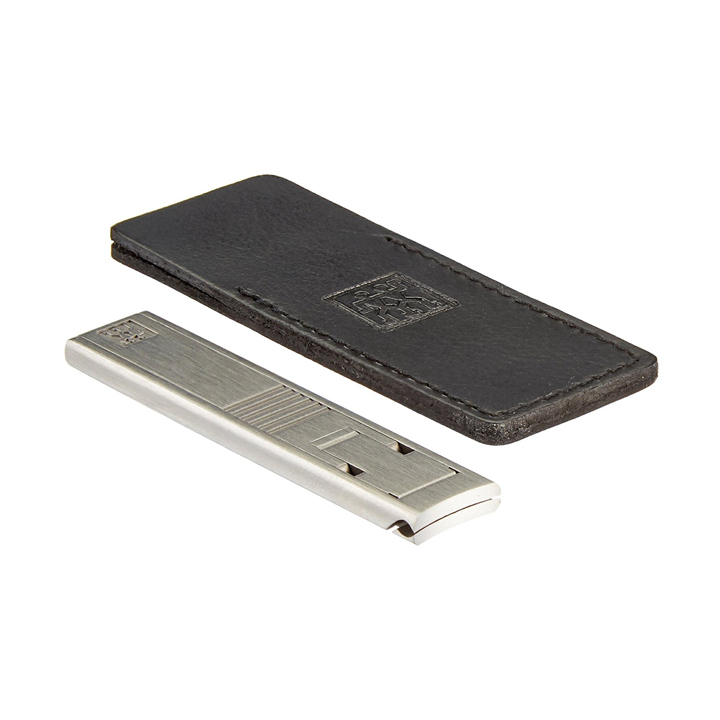 Okay, so the tinier the item, the easier it is to forget it or even lose it. Prime example: a nail clipper. It's still important to keep grooming while you're away.
This Ultra-Slim Nail Clipper takes up almost no space and you won't risk crushing it in your bag.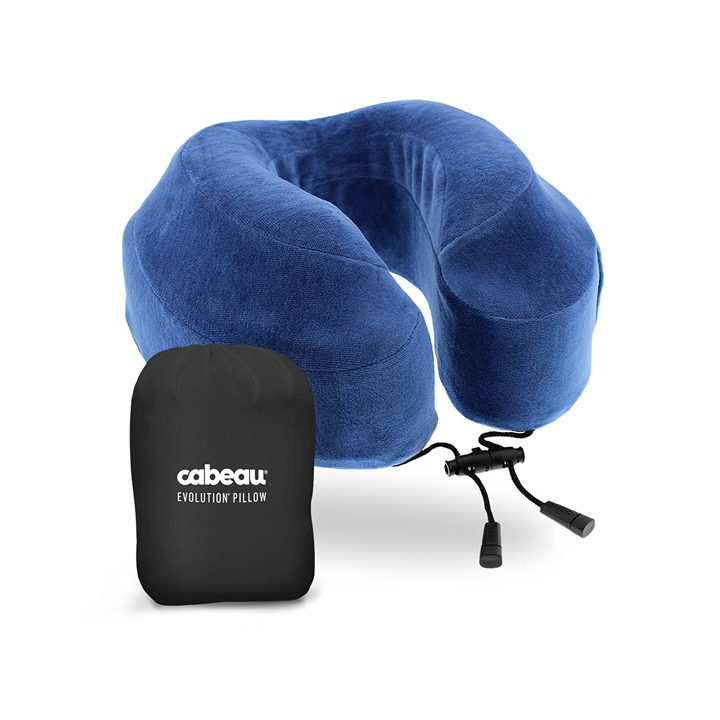 Finally, a travel pillow to support your head and neck. It's made out of high-quality memory foam, it's washable, and it doesn't take up much room.
Grab it in black, blue, gray, pink!
Now that you've read our Men's Must-Have list, what are you bringing on your next journey? What else would you add? Drop us a line in the comments below!