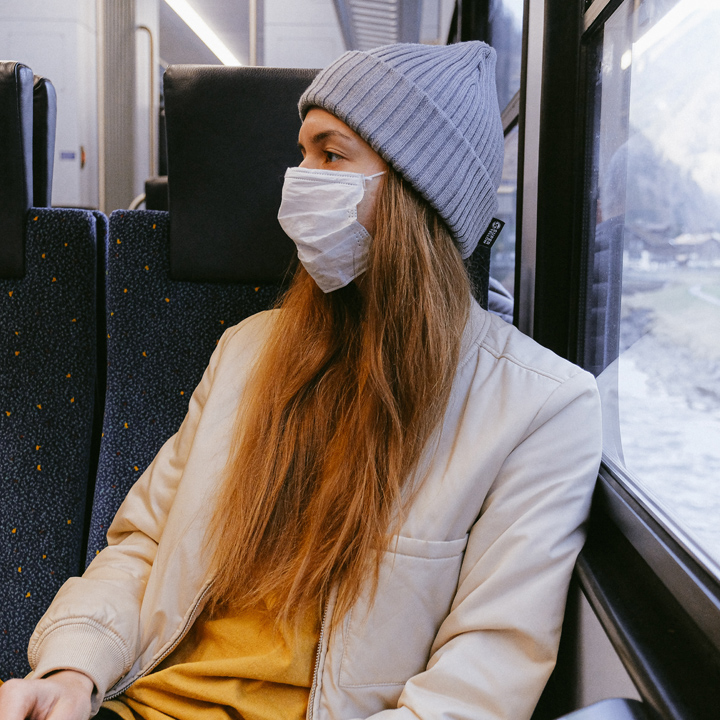 The Coronavirus (COVID-19) has shocked the world and made serious waves in the travel industry.
Markets have crashed, schools have closed, businesses are closing their doors, and many of us are going into full-blown self-isolation (or government-mandated isolation) until things pass. The travel industry is no exception.

As you can imagine, the effect this has had on the travel industry has been devastating. That's what we're here for today — to clear the air when it comes to travel amid this international pandemic.
Whether you are currently traveling and need to get home, have a trip on the books and need to change it, or you're looking at booking something in the near future, I hope this article and the resources inside serve you in making it as stress-free as possible.
Please note: We will regularly update this post with new information about coronavirus and the impact of the virus as it comes to light. And, of course, we'll do our best to keep it as accurate and up to date as possible, but you should always verify facts with the airline, insurance provider, etc.
Last update on April 1, 2020.


What is the Coronavirus (COVID-19)?
First identified in China in December 2019, a newly discovered type of coronavirus began to spread rapidly, causing respiratory illness, including pneumonia.
It has since taken the world by storm, shutting down Italy, and taking the lives of many.
I know you are already inundated with information everywhere you look, so we won't go into it in more detail than providing you a few helpful links to reference when you're looking for an update
General Coronavirus information and updates:
• World Health Organization (WHO)
• Centers for Disease Control and Prevention (CDC)
• John Hopkins' Worldwide Map Of The Virus Spreading: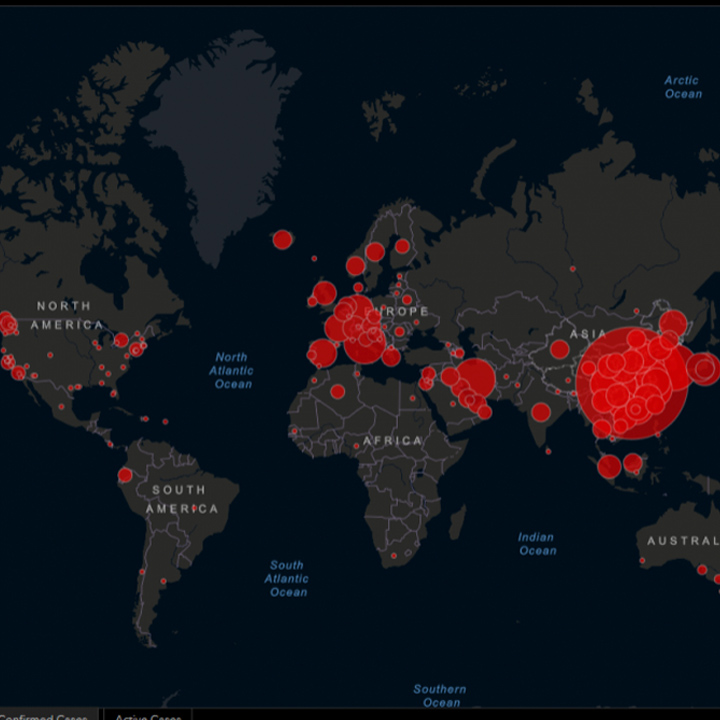 General travel industry specific Coronavirus information and updates (we get into the nitty-gritty details below):
• American Government's Global Travel Advisory
• Canadian Government's Global Travel Advisory
• Travel Health Notices by the CDC
Apologies if you're from outside the US or CA. Most of our readers are from these places but if you're not, please just Google: [Your Country] Global Travel Advisory.


Is There a Travel Ban in Place?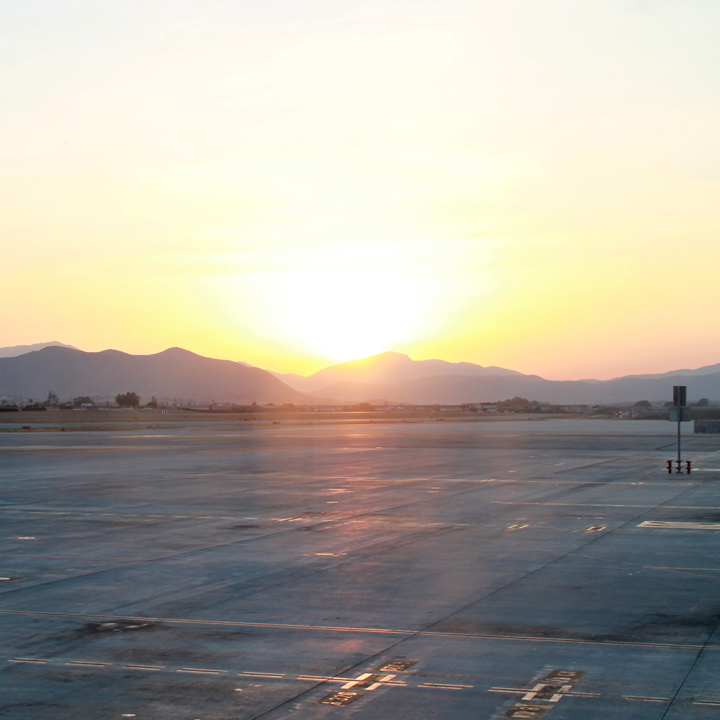 As you're aware, most countries have been urging their citizens to stay at home, let alone travel. And rightfully so because the more we can flatten the curve, the better our chances are of slowing this down and preventing a lot of deaths.
And although many airlines around the world are flying normal legs, there have been a lot of international travel bans in place that affect most of our readers.
The travel ban for the US – which took effect Friday, March 13 at midnight – does not allow foreign nationals to enter the country from Europe, but does not apply to U.S. residents or their relatives, who can continue traveling from Europe.
And then on March 14th, President Trump extended the travel ban to the UK and Ireland, which has officially made it super tough for travelers to make it back home from Europe until these bans are lifted.
On March 16th, Canada's Prime Minister Justin Trudeau announced that Canada has also implemented a travel ban which, essentially, denies entry to nearly all non-Canadian travelers who are not citizens or permanent residents, and anyone showing symptoms of COVID-19.
It's important to note that the US/Canada border remains open and these bans are an attempt to cut, or drastically limit, the incoming of Coronavirus to North America.
Also announced on March 16th, The European Union will now restrict "all nonessential travel into the region for at least 30 days." So, although you could have flown out of the US or Canada, you can now not fly into Europe.
On April 3rd at 00:00, Japan will be denying visitors indefinitely from over 70 countries.
Want to know about travel bans elsewhere in the world? Click here for an up-to-date list of international travel bans.


How are Airlines Responding?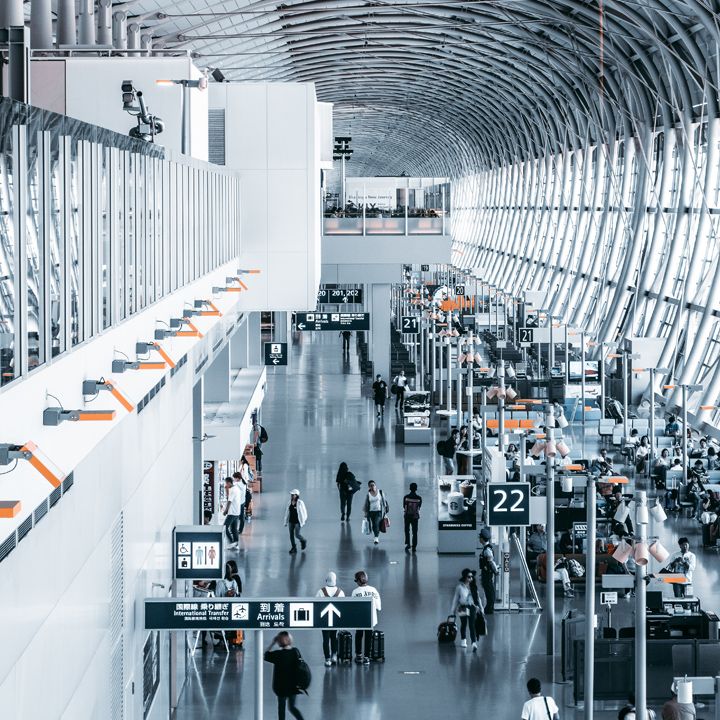 To say it's been a rough few months for the airline industry is a gross understatement. Things were beginning to feel tight when major US airlines like United cut most of their flights to Asia.
Now with these new bans in place, including the halting of all cruise lines, things have become dire, especially for European carriers. For example, Norwegian Air announced they have "weeks not months to avert collapse." KLM might be cutting 2,000 jobs. Lufthansa might be forced to request state aid. And UK Airline Flybe has declared bankruptcy.
One thing airlines are trying to do to cut costs is eliminate, or pause – if possible, their flight legs, like American has done with South America.
One problem — although I see governments and airports loosening their regulations on this for the time being — is that to maintain coveted flight slots (departure and arrival times), and keep airlines honest by keeping the "flight slot market" competitive, airlines are forced to fly a certain percentage (usually over 80%) of their scheduled flights.
This caused a never-before-seen rise in "Ghost Flights," which are empty planes burning fuel flying back and forth just to maintain a popular flight leg they want when things return to "normal." Considering that the most coveted slots can cost an airline up to $75M (yes, you read that right), it makes sense that they don't want to lose them… even at the risk of hurting themselves to do so.
Again, I suspect that this "use it or lose it" rule will be put aside during this difficult time, but it goes to show the condition of things, doesn't it?
Yes, friends, things have come to a screeching halt. Which, in my travel-junkie opinion, is a good thing and a mandatory step in getting through this pandemic.
Now, what if you had flight plans already? What can you do?
Let's get into that now…


How Can I Change or Cancel A Flight?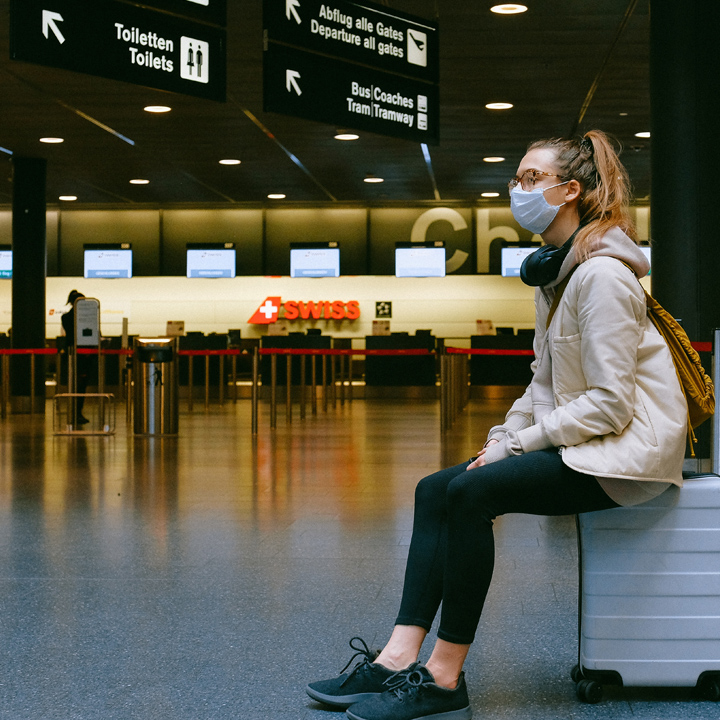 If you have a flight on the books and need to make a change, I'm happy to inform you that nearly all airlines have eased their change and cancellation policies to help out during this crisis.
For the most part, they're all giving a free, one-time, change or cancellation (usually in travel credit, not cash-back) to anyone affected by this pandemic until the end of April, unless they extend your window to take action on your ticket.
That said, you need to hear it from the horse's mouth. Here is a complete rundown of every major carrier and their current change/cancellation policy.
That said, you need to hear it from the horse's mouth. Here is a complete rundown of every major carrier and their current change/cancellation policy.
Also, you are entitled to a refund, not just a credit, even if the airline doesn't want to give you one. Here are some tips on how to go about getting that.
If you need to change or cancel with an OTA (Expedia, Kayak, etc.), this will help. We always recommend booking direct with the airline if the price is the same so you don't have to jump through extra hoops if something happens and you need a change.
Please note that airlines are more than overwhelmed at the moment and, although they'd love to take every call, they just don't have the manpower to handle in the influx. So be patient and know that, if you're not supposed to be traveling in the next week, you can wait a few days or a week until their call centers have a chance to catch up.
And if you have trouble getting ahold of them but really need to, consider direct messaging them on Twitter or Facebook. Hopefully, between the two you can get in contact with someone sooner than later.
Cool sidenote: spearheading changes throughout this pandemic, Delta announced they will automatically be crediting accounts for anyone who misses a flight in March or April.


What If My Flight Was Booked With Points?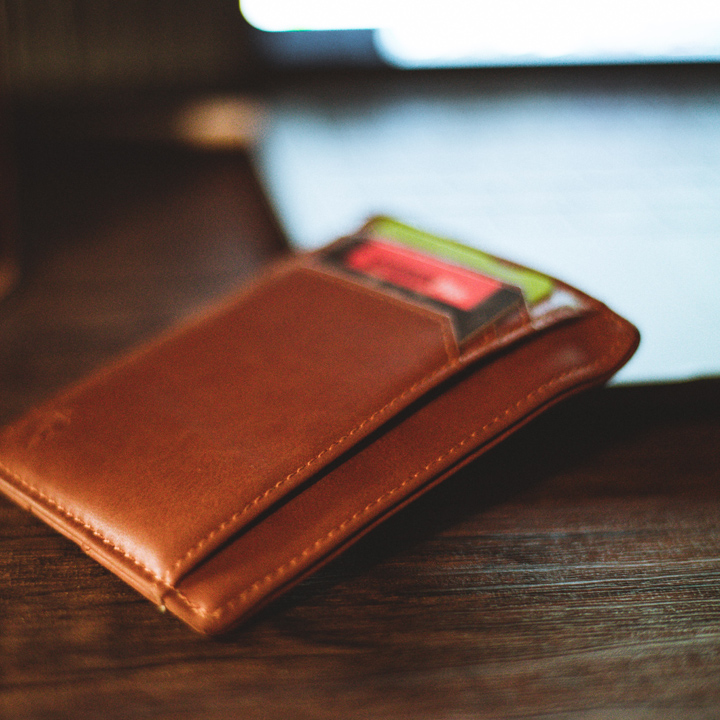 As you can imagine, things can get a bit more confusing with point bookings but they still work the same in most cases.
Click here for a list of reward-booking waivers by airline for the major US programs. If you're using a program outside of these, you still shouldn't have a problem finding the answers on their site (if they try to charge you a fee, fight it. United just waived their change fee and the rest should follow suit).


What About Cruiselines?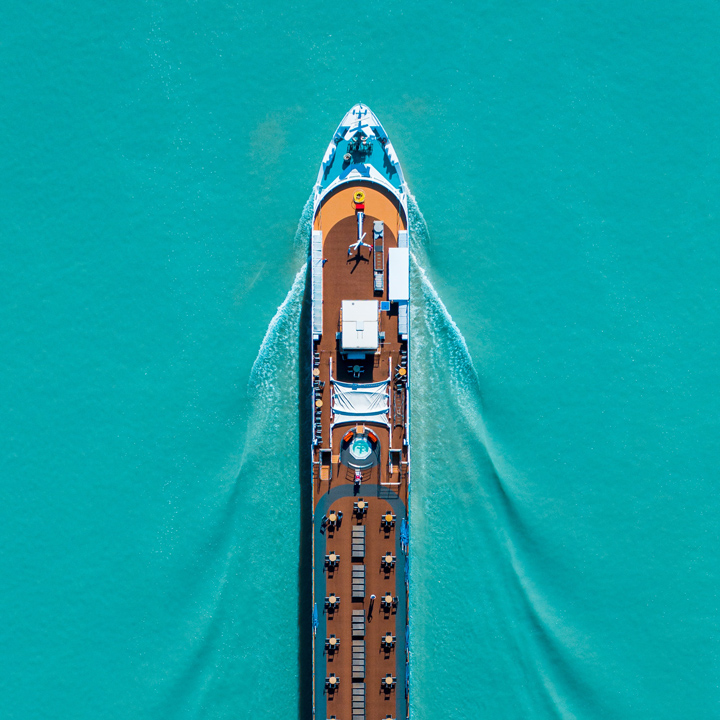 We know a lot of our readers love to cruise. And if you had a sail on the docket we're assuming you've already been contacted by the cruise line about the cancellation of that glorious cruise.
But, if you're still in the dark, we've dug up the best resource for your cruise cancellations and rebookings…
Click here for the updated cruise ship policies and cancellations.


I'm Still Abroad, How Do I Get Home?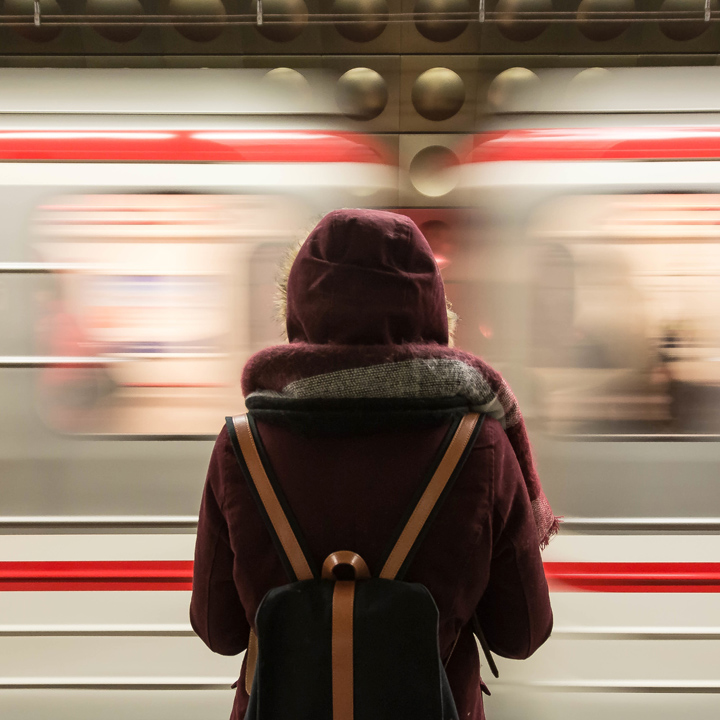 The answer to this depends on where "home" is, of course. Sorry again if we're leaving you out of this one, but we'll talk specifically about the Americans and the Canucks here…
As stated above, the travel ban doesn't affect you if you're a Canadian or US citizen and the border between the two is still open. If you're elsewhere, there may still be a few things make it tricky to get home.
Canadians arriving home from outside of the US, Mexico, or other sun destinations in the Caribbean must fly into one of the following four airports:
Calgary International Airport (YYC)
Vancouver International Airport (YVR)
Toronto-Pearson International Airport (YYZ)
Montréal-Pierre Elliott Trudeau International Airport (YUL)


Likewise, Americans arriving home from afar will need to land in one of these Coronavirus-screening airports:
Atlanta: Hartsfield–Jackson Atlanta International Airport (ATL)
Boston: Boston Logan International Airport (BOS)
Dallas-Fort Worth: Dallas Fort Worth International Airport (DFW)
Detroit: Detroit Metropolitan Airport (DTW)
Newark, New Jersey: Newark Liberty International Airport (EWR)
Honolulu: Daniel K. Inouye International Airport (HNL)
New York City: John F. Kennedy International Airport (JFK)
Los Angeles: Los Angeles International Airport (LAX)
Miami: Miami International Airport (MIA)
Chicago: Chicago O'Hare International Airport (ORD)
Seattle: Seattle-Tacoma International Airport (SEA)
San Francisco: San Francisco International Airport (SFO)
Washington, D.C.: Washington-Dulles International Airport (IAD)


And What About My Hotel Reservation?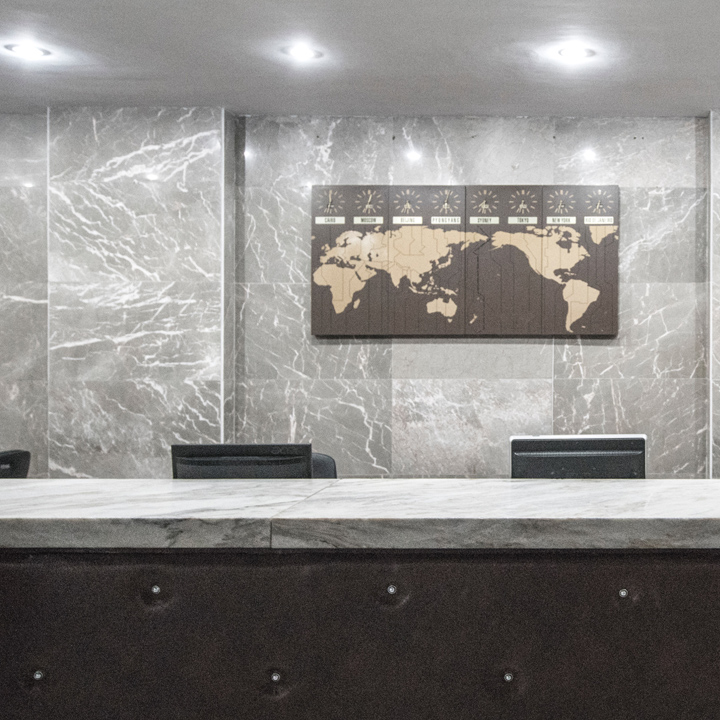 Similar to airlines taking a beating, the hotel industry is taking this pandemic hard. In fact, one source says that "hotels face bigger hit than post-9/11 and Great Recession combined."
Yikes.
But, thankfully, most of them are still doing the right thing and offering leniency and free cancellation/changes for a limited time. Phew.
So, if you have a hotel booked, check out this master list of hotel waivers by brand.
Many of our readers love Airbnb so we want to make special note of how they have greatly expanded their extenuating circumstances policy to help their customers during this Coronavirus crisis. The gist: free cancellation and a full refund for any bookings made prior to March 14th, with a stay between March 14th – April 14th.


Stay Safe Out There!
We know you're a travel junkie. Us too. But now is the time to stay home and let this pass, which it will.
And if you're interested in making the most of your extra time at home during the next bit, here are 5 Great Ways To Create A Side Hustle In Self-Quarantine.
Did we miss something in this Coronavirus and the travel industry rundown? Please let us know in the comments below so we can update this list for our awesome readers!