Bitcoin is open to everyone and no one controls it.
If you aren't familiar with how Bitcoin works and who accepts it, here's the lowdown.
It is a global borderless currency.
Bitcoin operates independently using a peer-to-peer system, it does not utilize any central banks.
The #1 perk of using "digital money" is, of course, it's digital! No need to worry about carrying a card, holding onto bills, or forgetting your wallet. 💁🏻
Using military cryptography, the digital currency is extremely easy to use, even the less-techy of us can use it. It is accessible anytime, anywhere, across all devices!
Ready to start paying digitally? Us too! But who accepts Bitcoin?
Here are 12 Travel Sites that Welcome Digital Currency!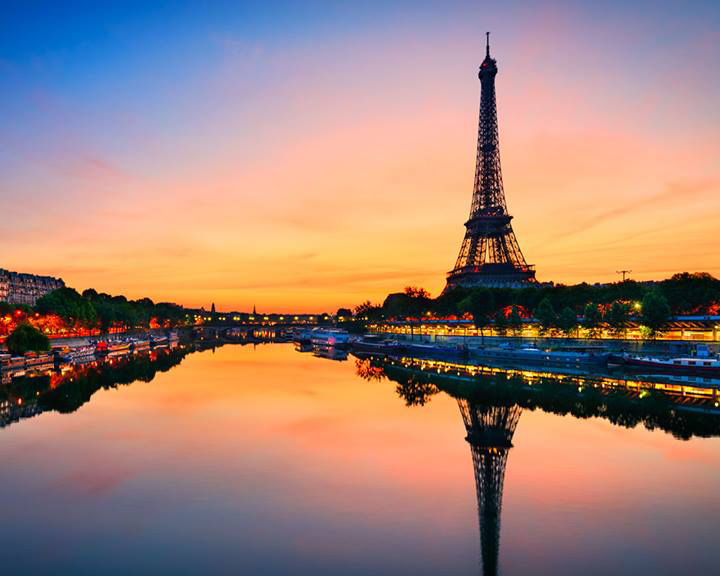 Bitcoin has it's own travel site, that you might not be aware of. It works similarly to Expedia or Orbitz, in the way that it compares flights and hotel stays across several different platforms.
The website allows you to filter your search with places, stops, dates, times, airports, and airfares. Credible and reliable, most Bitcoin newcomers have visited this site in the beginning.
Forbes said, "Bitcoin.Travel has one of the most comprehensive lists of businesses that use bitcoin."
Each website that is connected with Bitcoin.travel accepts digital currency! Woot woot! 🙌🏽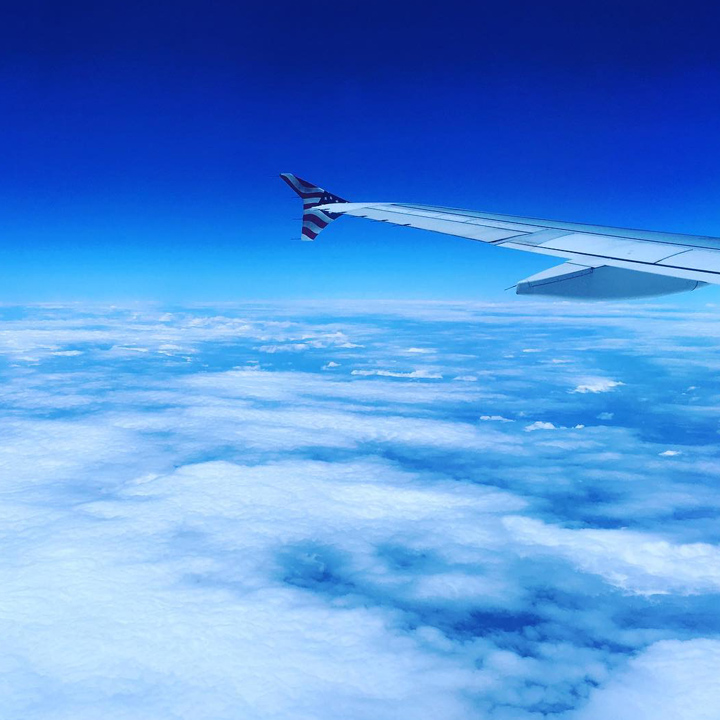 CheapAir boasts about cheap flights, hotels, and car bookings.
When using this site, take advantage of the filters, good prices, and… paying with digital currency.
No credit card is needed to book, just use your Bitcoin information and you are ready for your next adventure.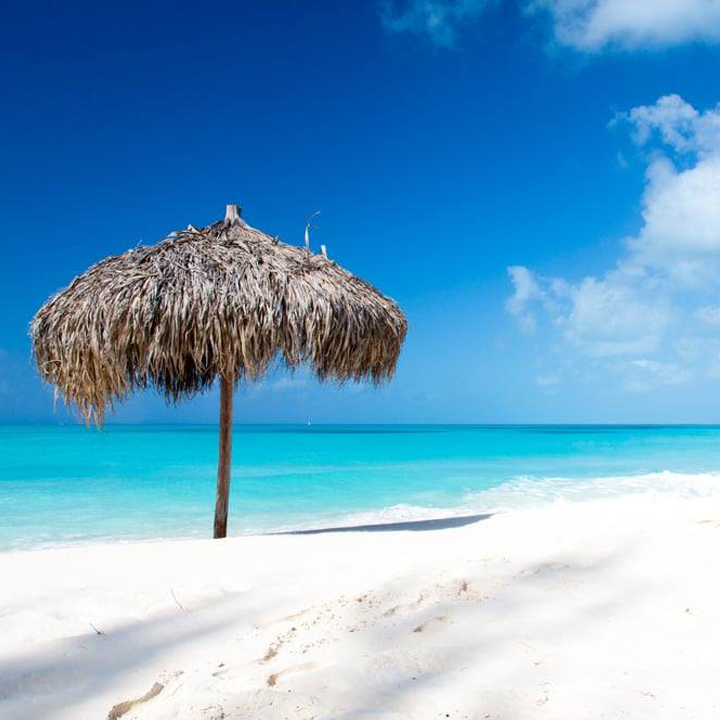 The currency of choice with Destinia is mBTC or Bitcoin! The travel site has an app and is accessible with Google Play as well.
There are no limitations for using Bitcoins with Destinia.
Travelers can search for flights, hotels, cars, trains, ski, airport lounges, buses in Latin America, and airport transfers. The options are endless.
The site also allows you to enter budget parameters and to organize full thematic trips! Like honeymoons, festivals, and safaris! 😉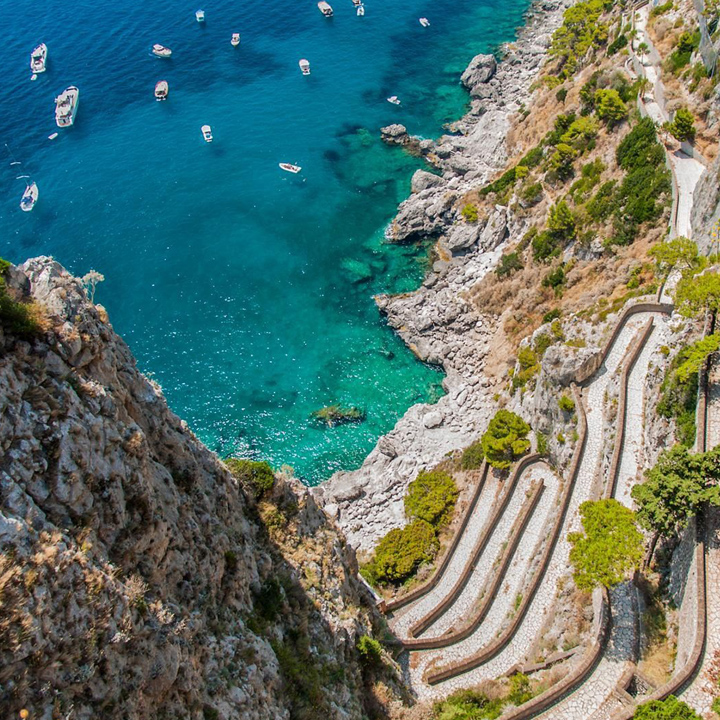 Expedia, a website, we all have come to know and love. Reliable. Accessible. And now — allows us to pay with just a few clicks! With Bitcoin!
The only setback is that Expedia accepts Bitcoin for hotel bookings only.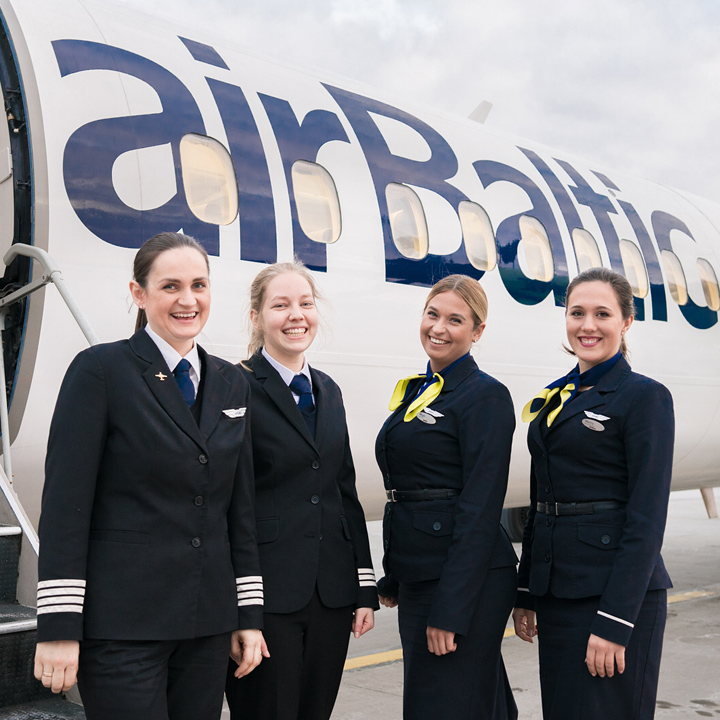 Use this site for cheap flights and other services like amenities on flights, hotel bookings, and airport parking.
AirBaltic's website states Bitcoins are free of the transaction fee, but can only be used for Basic airline tickets.
BTCtrip's logo reads "Flying with bitcoins" right below it! This website is fully stocked with flights and special offers to be paid with Bitcoins.
I personally found this website pretty cool because there were offers for Fashion Week, a Yoga Festival, and various destinations all using Bitcoins. This is a great one-stop-shop for booking your flights to the fun.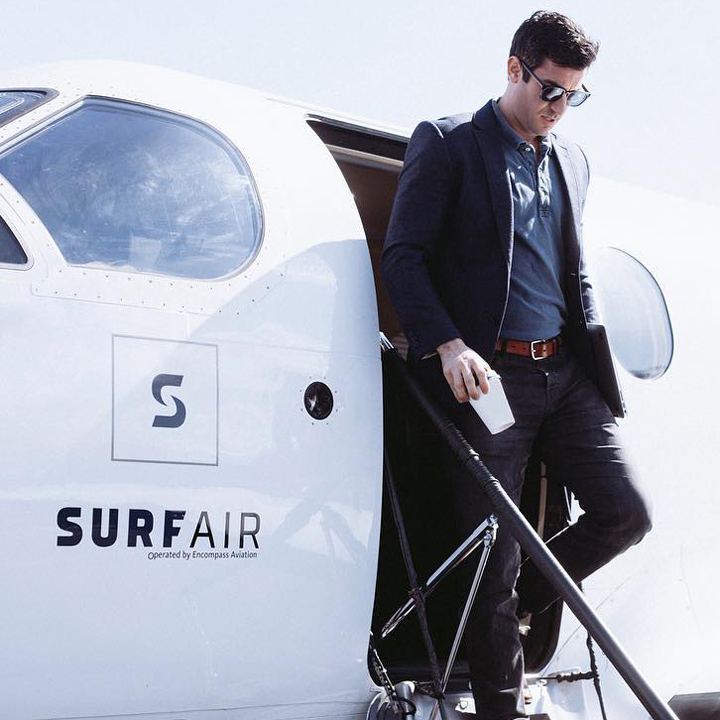 Surf Air operates a little differently than most airline sites. Surf Air is the "first private air travel club of its kind offering all-you-can-fly service for one monthly fee."
Rather than book a single flight on this site, you sign up for a membership, pay the monthly fee, and book as many flights as you wish month to month! It is one of the growing private airlines accepting Bitcoin payments.
If you are a frequent traveler of any kind whether for business or personal leisure, this site is for you. 
Surf's up!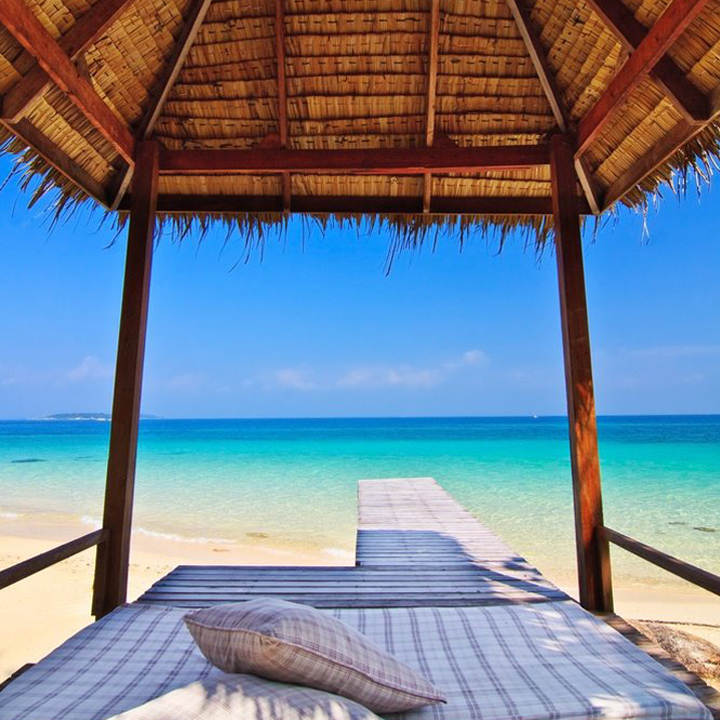 Based out of Australia, WebJet Exclusives is the first online travel agency in Australia to accept Bitcoins! Wahoo! 😃
Ready for your next adventure? Definitely, check out this site, find some great deals, and send those imaginary coins to pay for your travels.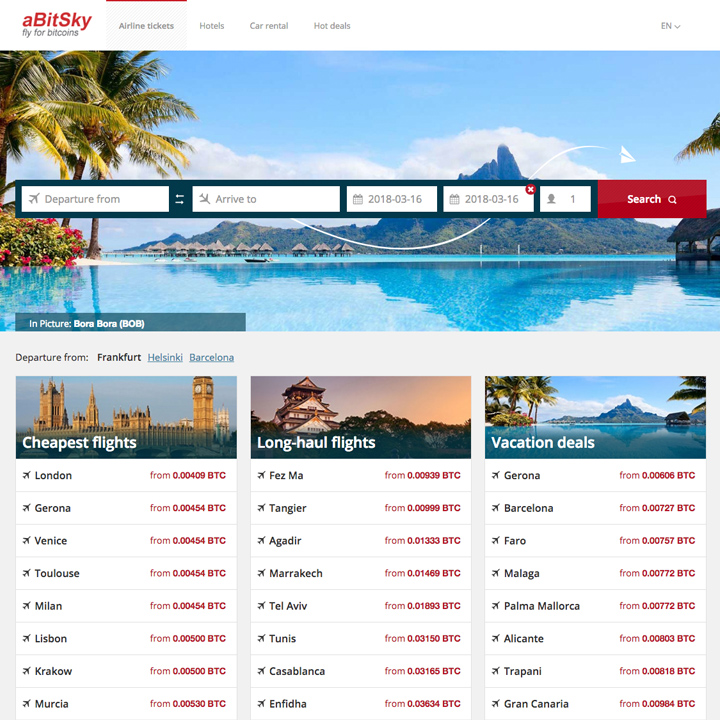 Fly for Bitcoins! ✈️ Airline tickets, hotels, and car deals.
From the homepage of aBitSky, cheapest flights, long-haul flights, and vacation deals are listed. Next to each deal, the prices are listed in Bitcoins.
I like how simple the site is to use and that there is no conversion needed. You know exactly what you will be spending. What do you think? Let us know!
This London-based travel site says it out loud that they accept Bitcoins, which I really appreciated reading. Berkeley Travel "understands the benefits derived from paying with a decentralized currency and is proud to accept payment via Bitcoin."
Additionally, they promote flexible pricing and the understanding of customers using multiple currencies.
I read through some of their FAQ's for you, and this site really does it all! They will take care of hotel transfers if your flight is delayed, they will make sure the hotel knows and has a room ready for you upon arrival, and will extend hotel stays for you as well!
This is a luxury travel company so keep that in mind when booking with them! 💸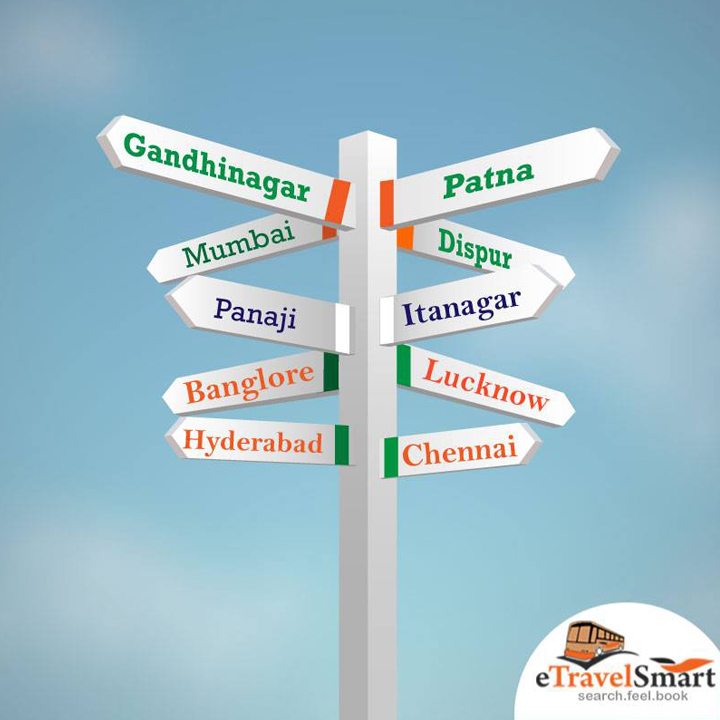 ETravelSmart is India's online bus booking portal that now accepts Bitcoins through a service called Unocoin.
ETravelSmart partnered with Unocoin as a "medium of payment without getting exposed to chargebacks, volatility and transaction fees."
Booking with ETravelSmart is super easy, you can call or use their mobile app, which will give you a small discount for doing so.
Over 80,000 bus routes in India! Oh, the places you'll go!
I'd definitely recommend taking advantage of this service and using your Bitcoins when you can.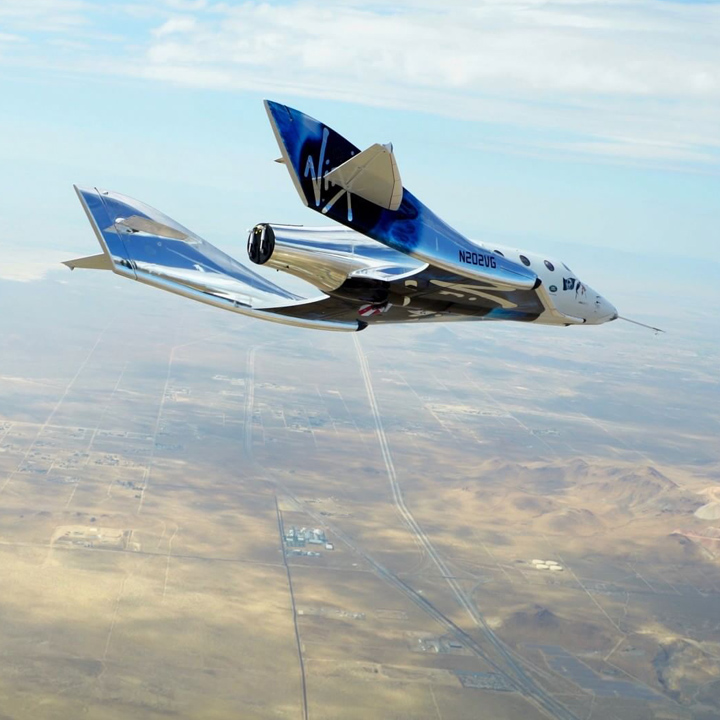 Finally, if buses aren't your go-to and you'd rather be in space, Virgin Galactic has your back!
Sir Richard Branson's commercial space flight venture will accept Bitcoins as payment.
The SpaceShipTwo system allows for research and experimentation of space to be done more frequently and more rapidly.
Researchers, students, teachers, and scientists that are interested are encouraged to fill out a form on the site to use SpaceShipTwo.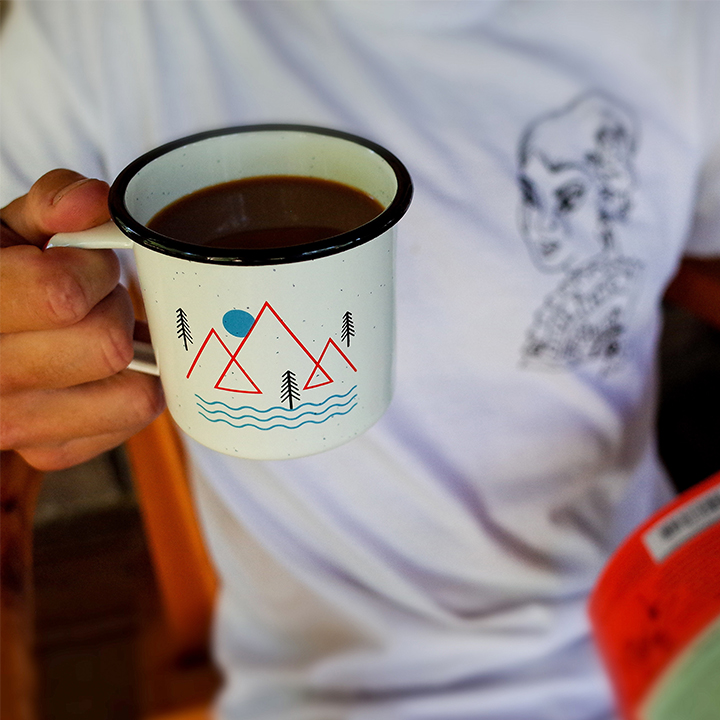 Our new shop also takes cryptocurrency. We believe crypto has a big place in the world's future, so we have gotten behind it and you can buy anything in our store easily with either Bitcoin, Bitcoin Cash, Ethereum or Litecoin.
Whether you're traveling to space or just to the next town, there are plenty of opportunities to use your Bitcoin.
Now that you have all of these travel sites, it's time to get on the web and book some flights, hotels, and car bookings with your Bitcoins. We want to know which sites you like best! Leave us a comment below! 😊