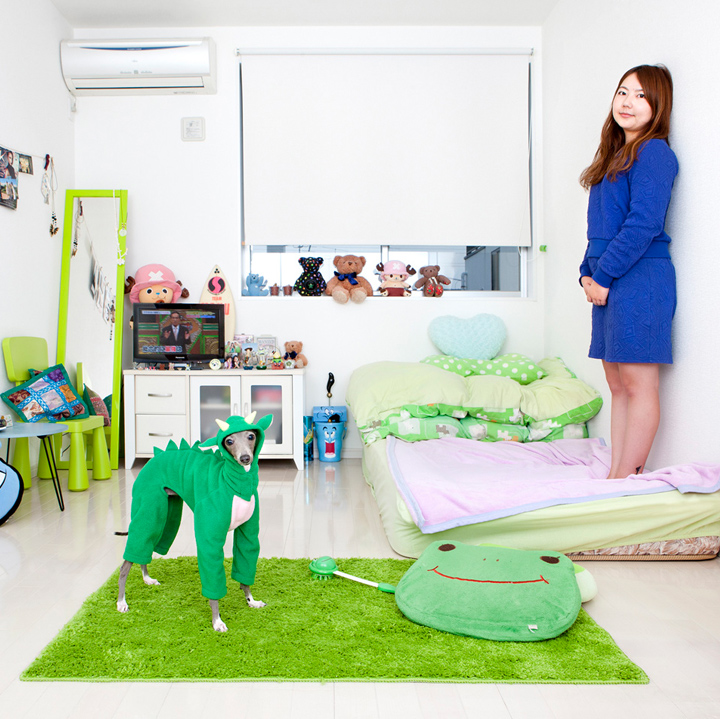 Entering someone else's living space is like stepping into another world.
There is no better way to immerse yourself in a new place then to literally sleep on a locals couch.
Since 2003 Couchsurfing has been providing an alternative to expensive travel accommodations by connecting hosts and surfers without any monetary exchange between the two. This allows people to travel longer and also have a much different experience than they would have otherwise (new to the concept? read more here).
Professional photographer and traveller Gabriele Galimberti spent 2 years Couchsurfing and exploring the culture and community of this network that helps people to explore the world for free.
In his book, My Couch Is Your Couch Galimberti captures 100 stories from around the world told through his stunning photography. Check out highlights from this project and others over on his official site.
"Couchsurfing provides a way to get to know places and people in a more profound manner and that, after all, is the true essence of travel."
We think this book would make a great host gift for your next Couchsurfing stay! Or for any lover of photography and travel. Pick up a copy (or two) over here. 😎