Share spaghetti, wander through a fairytale land, or relax on a beach.
Whether you're celebrating Valentine's Day or not, the Hallmark holiday is an opportunity for a getaway or some much-needed sweetheart time in one of the most romantic cities in the world.
At Journo, we know how important it is for you to spend time with your sweetheart and spend some well-needed R&R together.
Here are the most romantic cities in the world and where to stay in each, from fancy hotel options to more laid back Airbnb.
Rome, Italy
What's more romantic than the ancient buildings and art you can see in Rome and sharing a plate of spaghetti? That's amore! Stroll through the streets of the Eternal City and dine outside at this incredible destination.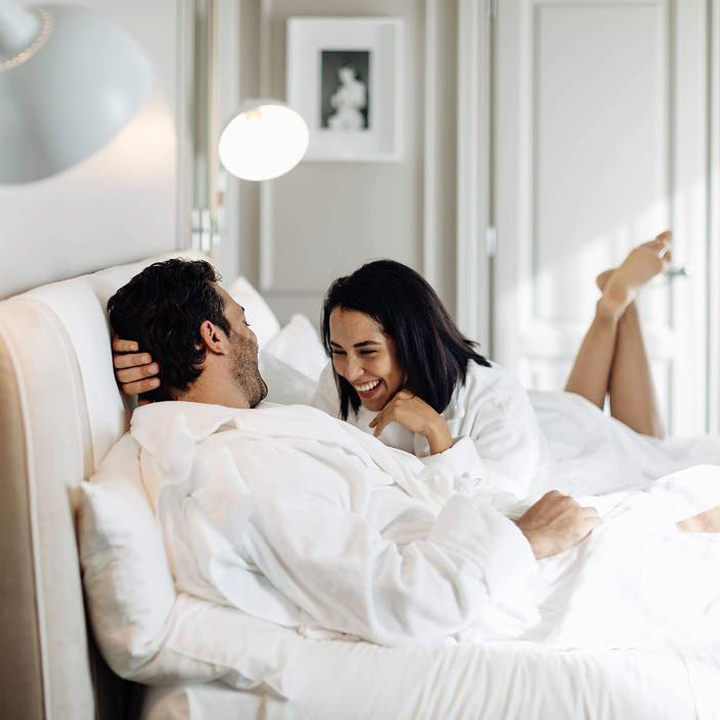 Look no further than this luxury boutique hotel in Rome if you're looking for romance. With sophisticated furniture and decor, a balcony, a bar, and an excellent location, Portrait Roma has it all for your next romantic getaway.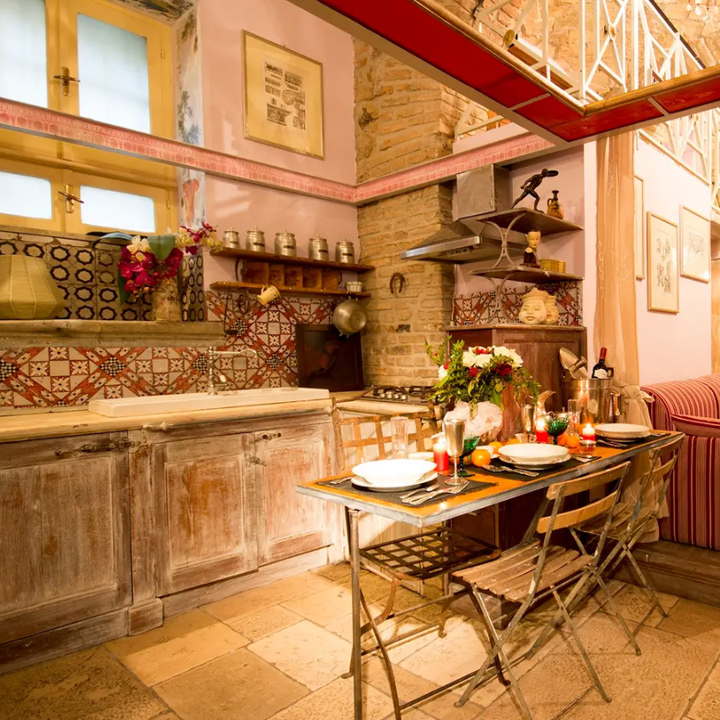 Release your inner Italian in a gorgeous home located right in the city center, close to cute cafes and restaurants. It's walking distance from the Colosseum and the Roman Forum, important sights to see in this city! Light candles, dine and relax in this welcoming and cozy studio apartment.
New York, New York
New York City has so much to see and do, and there's always a romantic vibe in the air. From wandering through Central Park to the epic views you'll find all around the city.
You can hold hands in Times Square, check out the endless amounts of art, or wander to another borough and find the best coffee shops.
Walking through Central Park is a magical way of finding that romantic spark once again. There are dozens of paths, small ponds, not to mention a visit to Tavern on the Green – Central Park's iconic restaurant known for its elegance and courtyard setting.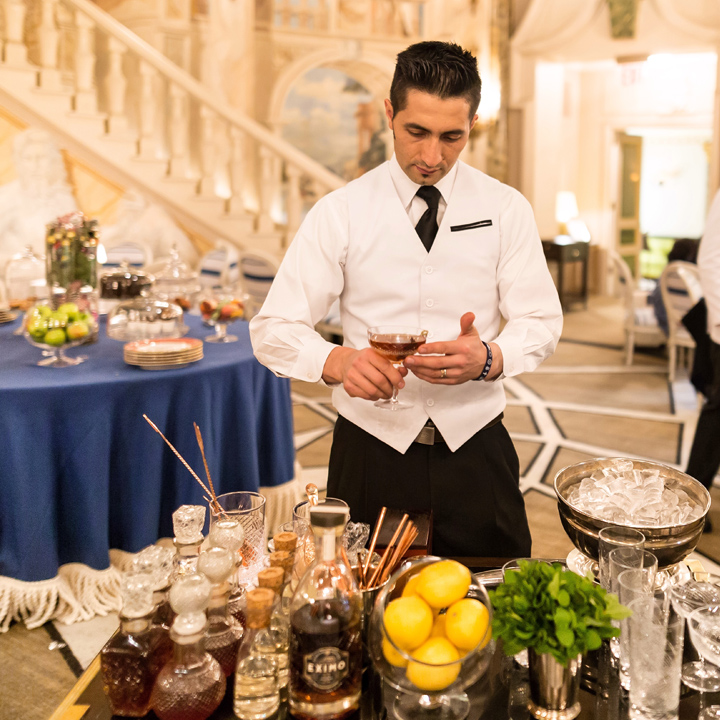 At this gorgeous boutique hotel, you'll find the best views of the Upper East Side, especially comfy beds, and a strong location while visiting New York City. While the hotel is pricey, it offers white glove luxury service.
The Pierre is conveniently located just a short walk away from the Central Park Zoo, Barneys New York, and Fifth & Madison Avenues.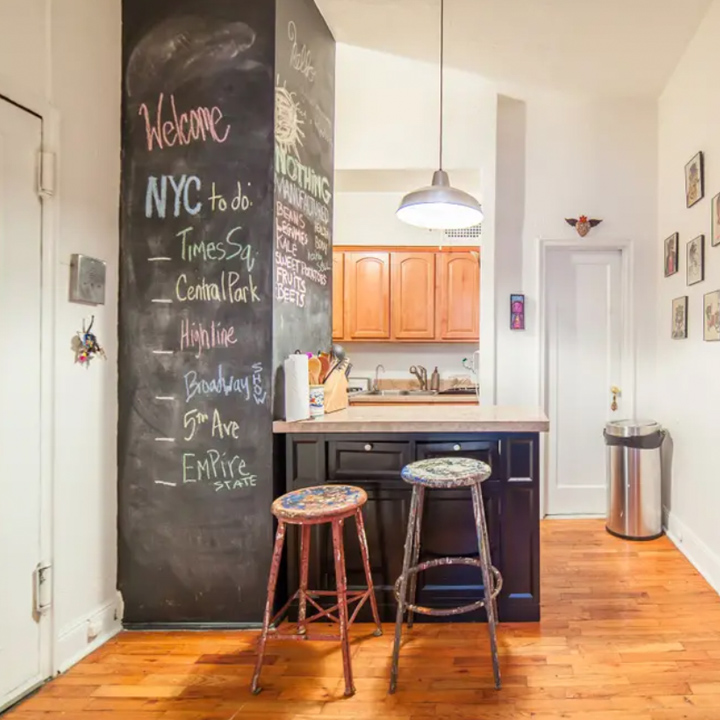 Consider this spacious midtown apartment for a romantic getaway with your sweetheart. The thoughtful artsy decor gives it the essential New York vibe.
Tallinn, Estonia
Head to the Baltic states for a romantic getaway in Tallinn, Estonia. Walking around Tallinn is like walking through a fairytale setting with cobblestone and buildings straight from the Middle Ages.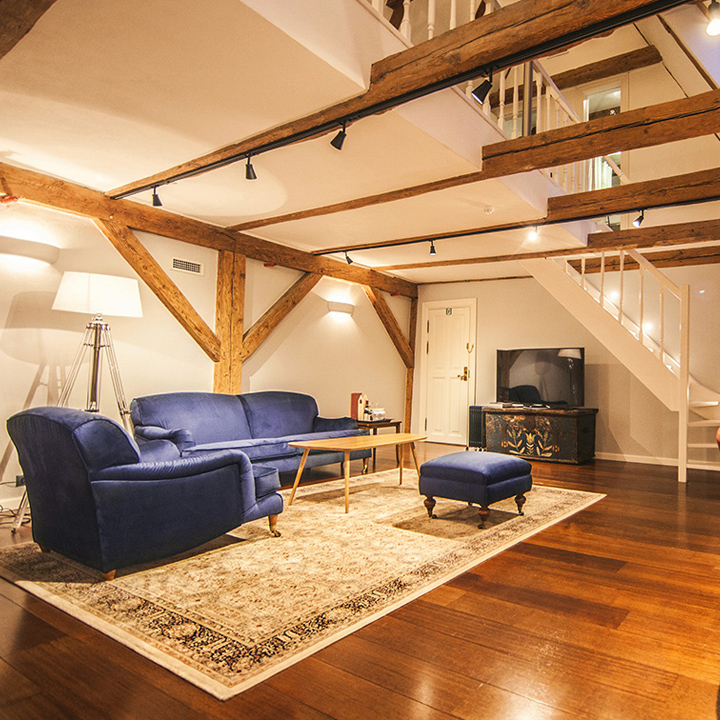 This hotel boasts that it only has 23 rooms because each room is unique. Each room is sleek, modern, and incredibly private. Consider a suite or the piano suite if you truly feel like living large.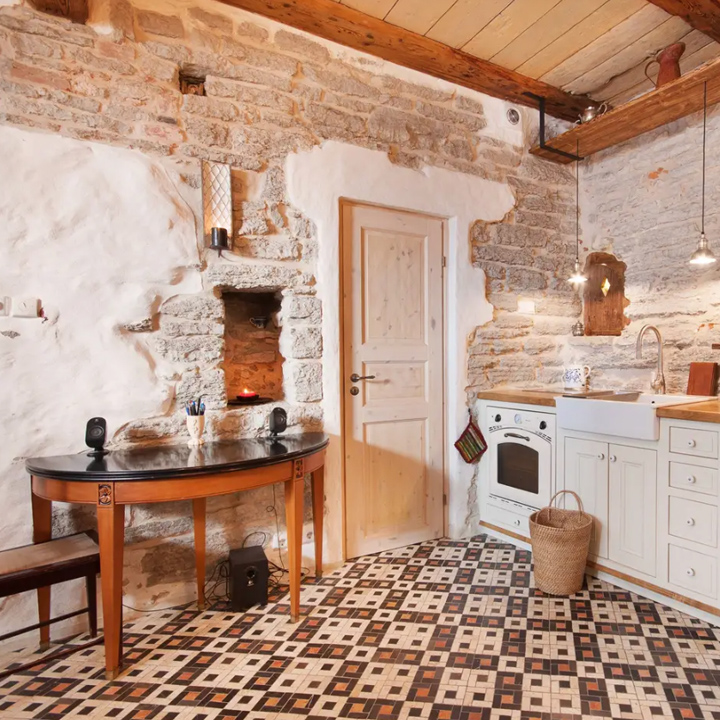 Old Town Tallinn is where your fairytale begins and ends at this destination, so why not stay right in it? This apartment is bright, cozy, and just a short walk from the main street perfect for checking out all the historic sights.
Paris, France
Which cities truly come to mind when you think romance? Baguettes, macarons, and the Eiffel Tower. Paris definitely comes to mind.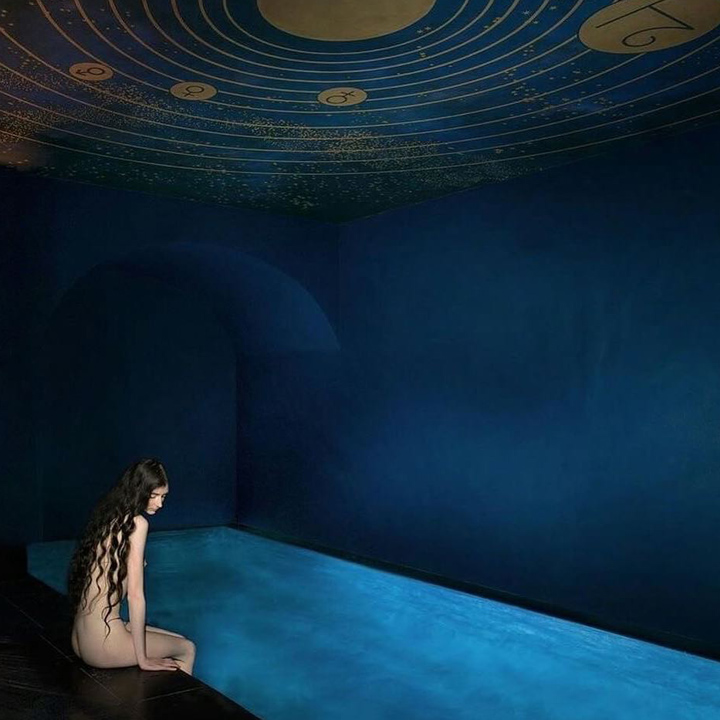 This hotel is exactly what you picture when you think of a boutique luxurious French hotel. It's posh, sleek, modern, but mixed with the incredible artistic Parisian flair. Even cooler, some of the suites pay homage to incredible women like La Païva, a famous courtesan, and Liane de Pougy,  a Cabaret dancer and performer.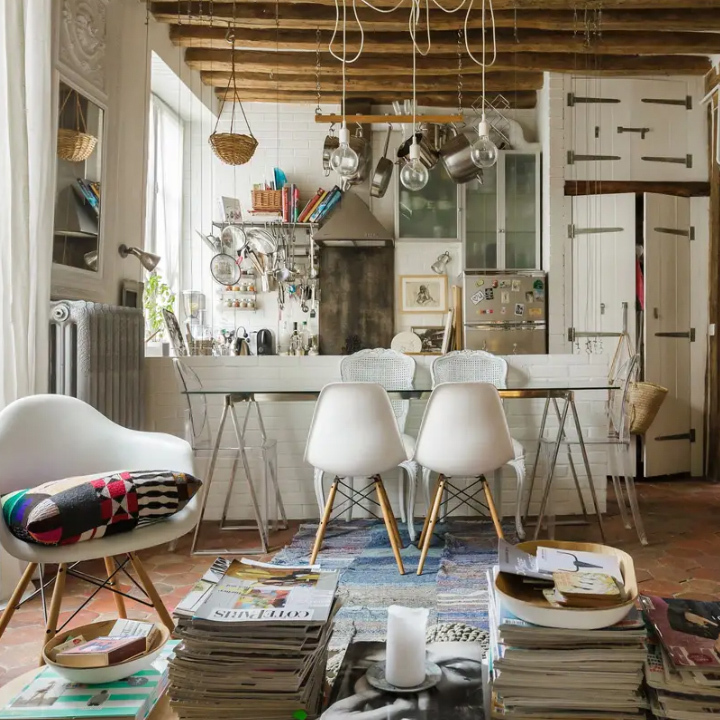 This Airbnb in Paris offers a mix of elegant and classy design furniture. Modern, artsy, there's a bathtub underneath a skylight window so you can gaze at the stars.
Bali, Indonesia
Bali is an ideal destination for a romantic getaway, it's a mixture of rice paddies, mountains, and beautiful beaches. Most resorts and hotels have pools, spas, and other forms of relaxation like yoga studios or huge bathtubs for you to soak in.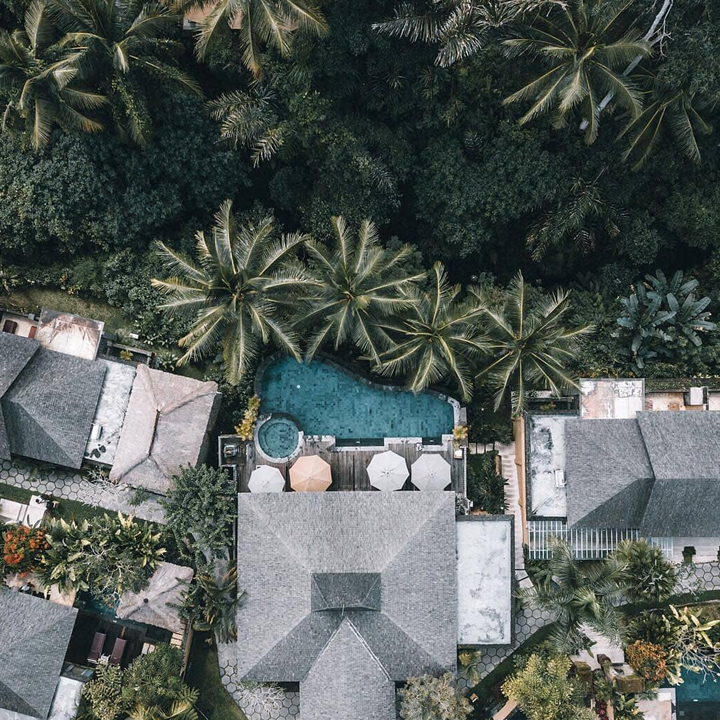 This resort in Bali offers suites, a spa, yoga studio, and enchanting canopy beds that scream romance. You'll go crazy over the mountain views, wide-open doors and windows, bathtubs, and cleanliness of this resort. You definitely won't want to leave.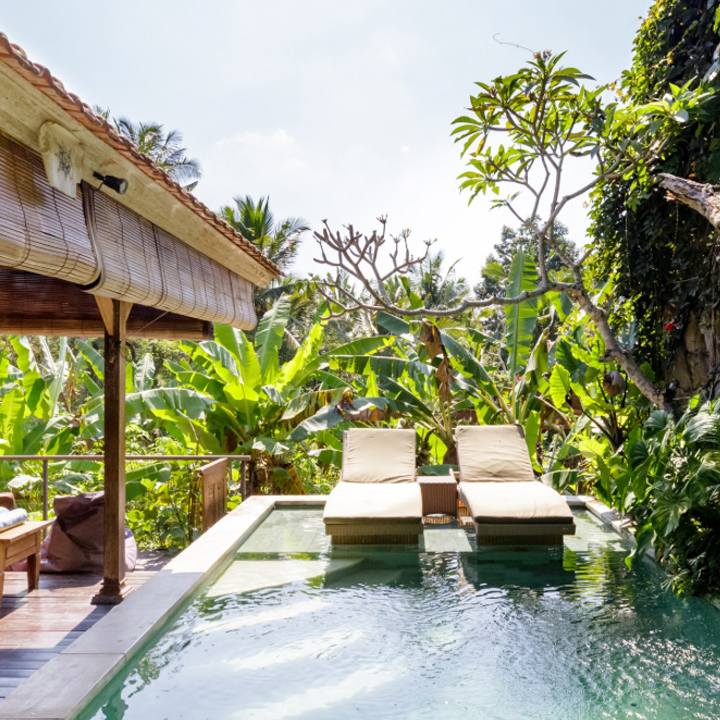 Enter your stay through a traditional Balinese private entrance and gate. Dine next to a relaxing water fountain and indulge in a floating-flower bath. Lay on the two lounge chairs by the pool with your sweetheart and take in the Balinese plants and foliage around you.
Seychelles, East Africa
Lounge underneath big white umbrellas by the pool, take in the enchanting countryside and forget all your worries in Seychelles.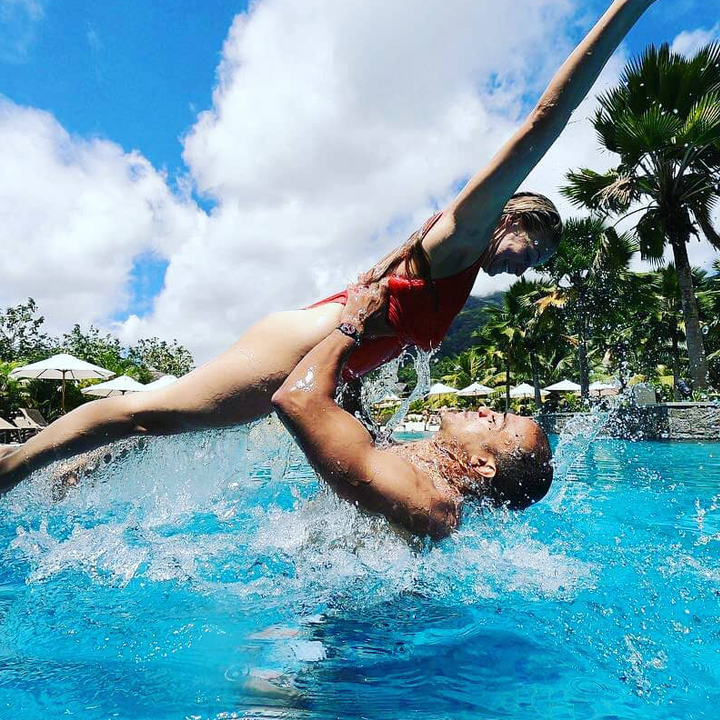 At the H Resort, you'll love wining and dining with your sweetie in the restaurant, relaxing by the pool, getting some sun, and gazing at the crystal clear waters that the island has to offer. It's a particular blue that you've never seen before and will want to remember for years to come.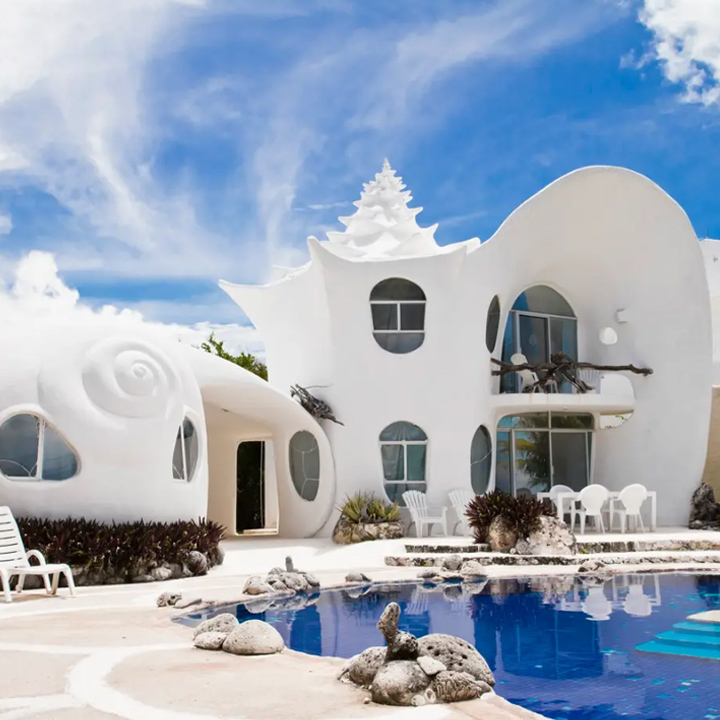 The Seashell House looks like a seashell in every way, from the floors to the ceiling to the decor. It has a private pool and it's just a short walk from the beach.
Seville, Spain
In Seville, you can take in gorgeous views of the city and enjoy some very romantic dancing, flamenco of course! Watch a show or join in on the fun in this romantic destination.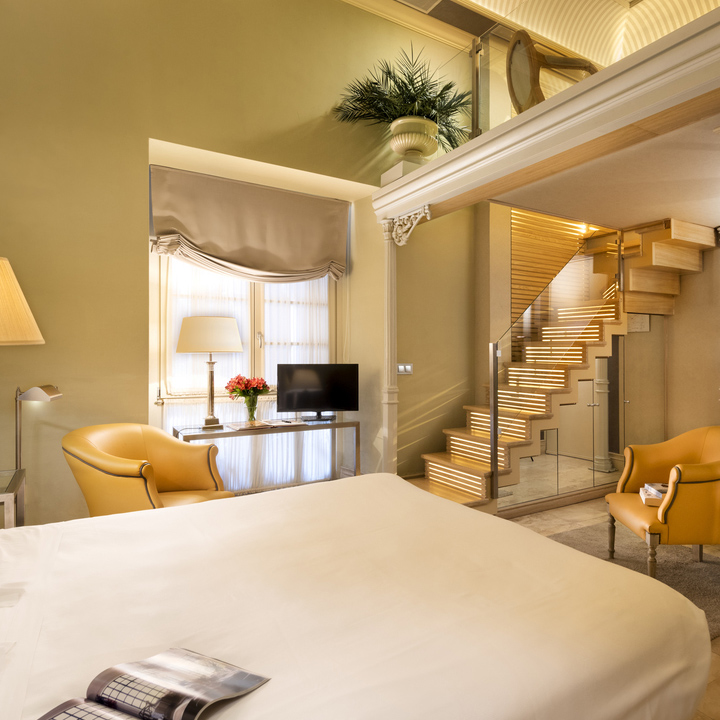 No two rooms are equal at Casa del Poeta, which is located in the center city, Seville. You'll love the stone bathrooms and elegant decor of this hotel. Grab a few roses and it's a great spot to spend a romantic evening or weekend.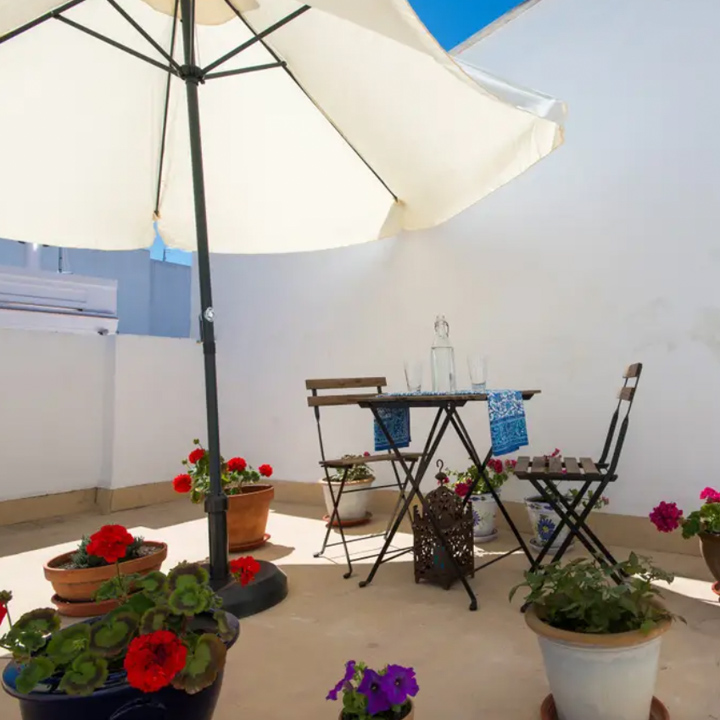 Two little chairs and a table on a quaint Spanish rooftop, can you say romantic? Light a candle for the evening or start your breakfast on this terrace at this cozy, cute apartment space located walking distance from major Seville sights. Don't forget the tapas!
Now that you've seen our list of the most romantic cities around the globe, where are you headed to next? Leave us a comment below!