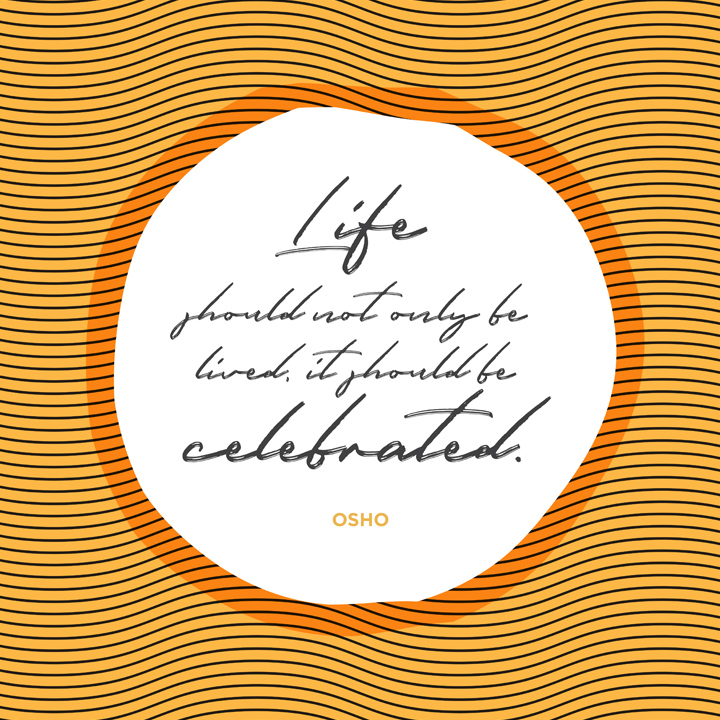 Live wakefully.
This is one of Osho's 10 commandments. Osho, Acharya Rajneesh was a mystic, guru and spiritual teacher that preached the importance of meditation, awareness, love, celebration, courage, creativity and humor. Now all those things we can get behind.
This week's inspiration comes from Osho's spirit for celebration, and a reminder to live your life but also to take time to really enjoy the moment your in.
Download the free device wallpaper for all your tech below!
*****Click to download desktop wallpaper*****
*****Click to download iPad wallpaper*****