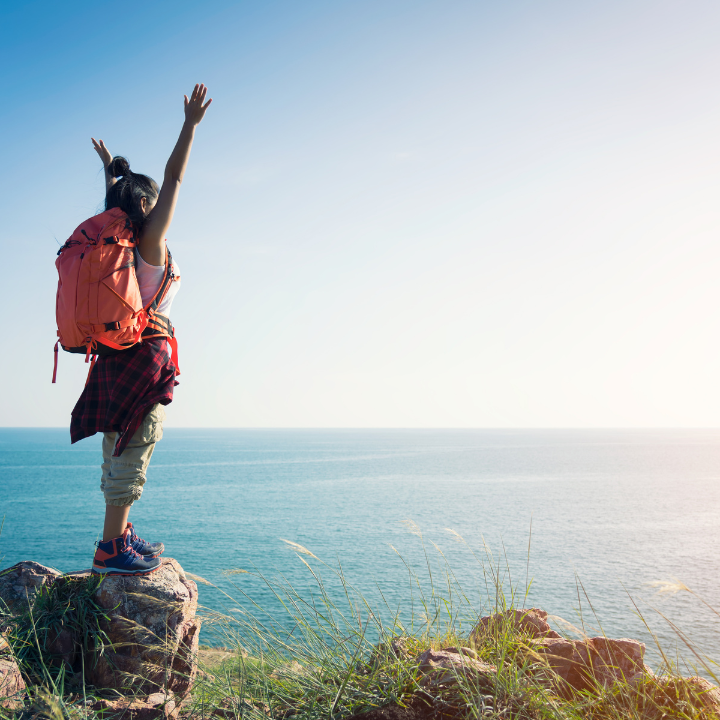 With International Women's Day just around the corner, we thought it would be a great time to shine a light on some amazing women.
These are women who inspire others with their displays of bravery, strength, and tenacity. They have broken gender and age barriers alike and pay no attention to limiting beliefs and nay-sayers. They have achieved great things on land, in the air, and at sea.
Women Who Inspire On Land:
Cecile Skog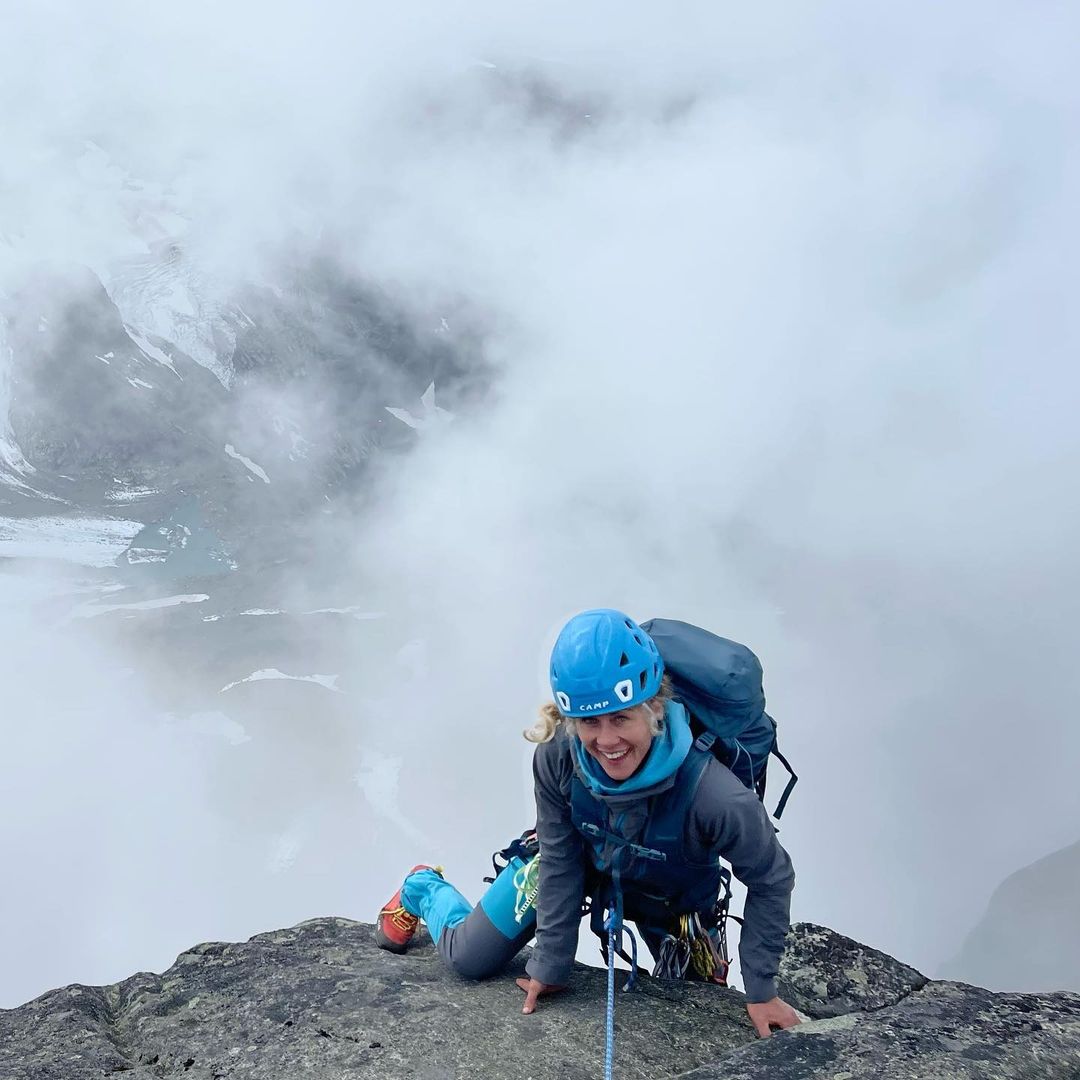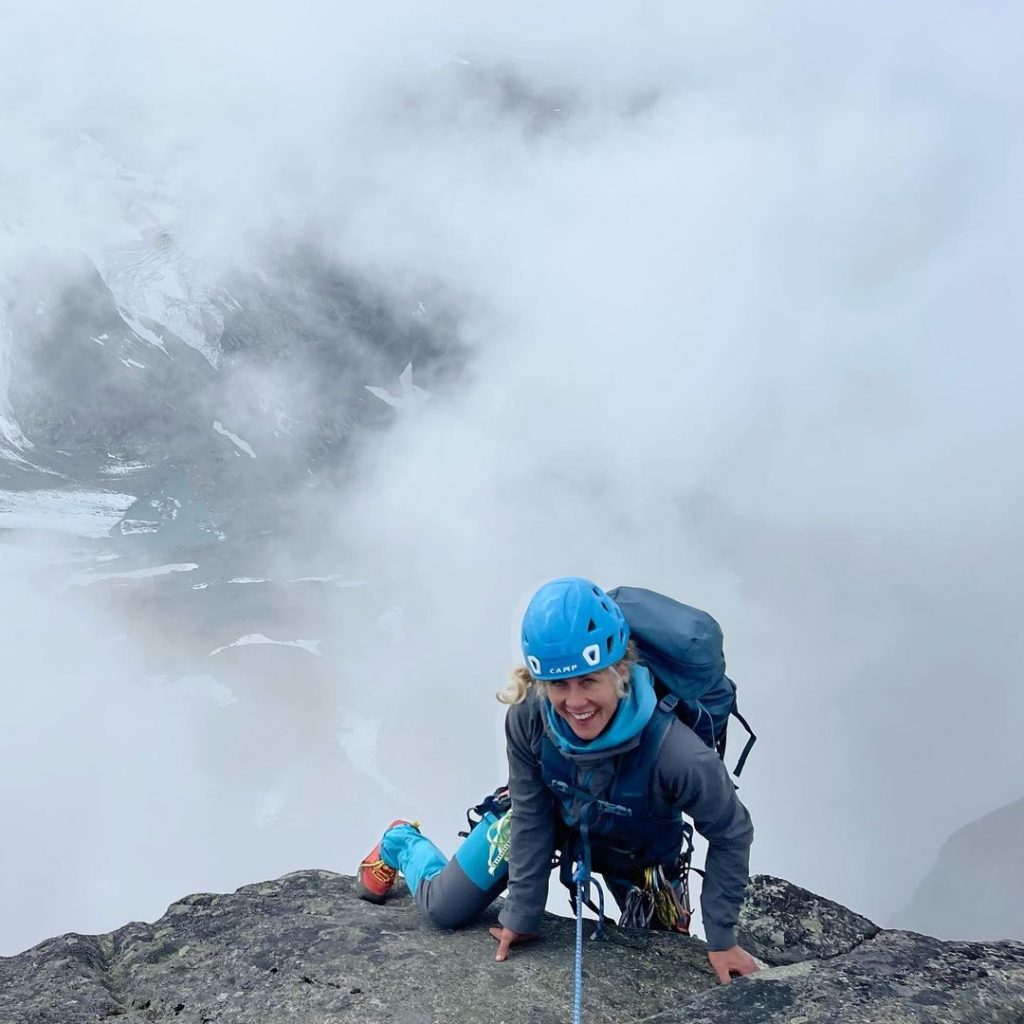 After climbing to the summit of Mount Everest in 2004, Cecile left her nursing career for a life of adventure. Since then, she has become the first woman worldwide to complete the Explorer Grand Slam which includes standing on both the North and South poles as well as climbing to the summits of the highest peaks on each of the seven continents.
In addition to those huge feats, she and a friend have completed a 1,700-mile unsupported crossing of Antarctica on cross-country skies!
These accomplishments are a huge testament to Cecile's spirit of adventure as well as her strength and courage. It is no small wonder she is on our list of women who inspire.
Karen Darke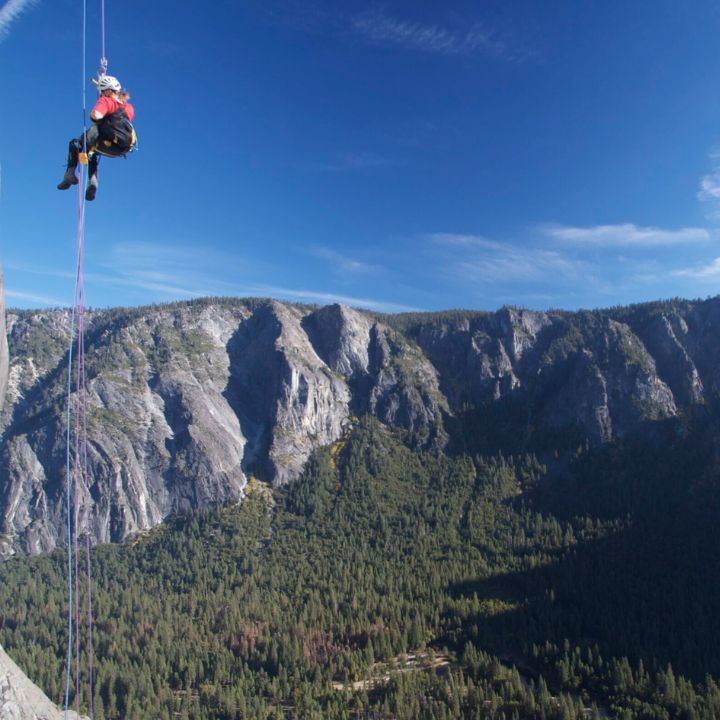 The sense of Wanderlust is strong in Karen Darke, as is her determination to not let a rock climbing accident that left her paralyzed at the age of 21 slow her down. Since her accident, Karen has used a sit-ski and her arms to travel across Greenland's ice-cap, kayaked from Canada to Alaska, and hand cycled over the Himalayas.
A proud member of the British Para Olympic team, Karen won a silver medal at the London 2012 Para Olympics and gold in Rio 2016.
In her "spare time", Karen speaks to groups about making opportunities out of challenges and finding their "inner gold". She has definitely earned a spot on our list of women who inspire on land!
Lexie Alford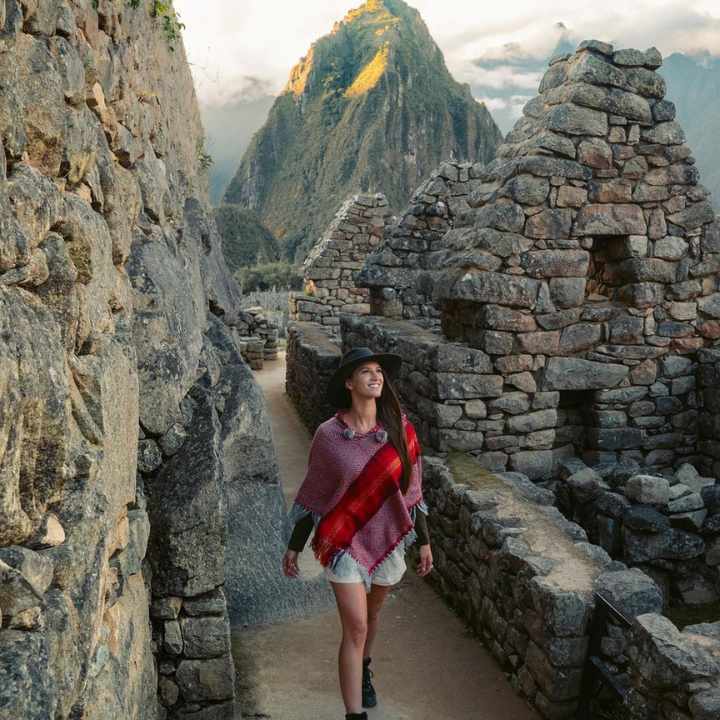 It comes as no surprise that Lexie's Instagram handle is lexielimitless. From a young age, she has been pushing the limits with her desire to see as much of the world as possible.
Her love of travel began as a child when she traveled with her family. By the time she was 18 she had already traveled to 72 countries and realzied that she was in a position to break the Guinness Book Of World Records as the youngest person to visit all 196 countries, which she accomplished by the age of 21.
Lexie's travels are completely self-funded and without any sponsorships, she has had to learn how to save and how to travel on a budget.
Accomplishing such an amazing life objective at such a young age has made her an inspiration to other young women who have been bitten by the travel bug. She has shown them that anything is possible, even when faced with challenges.
Women Who Inspire In The Air:
Betty Miller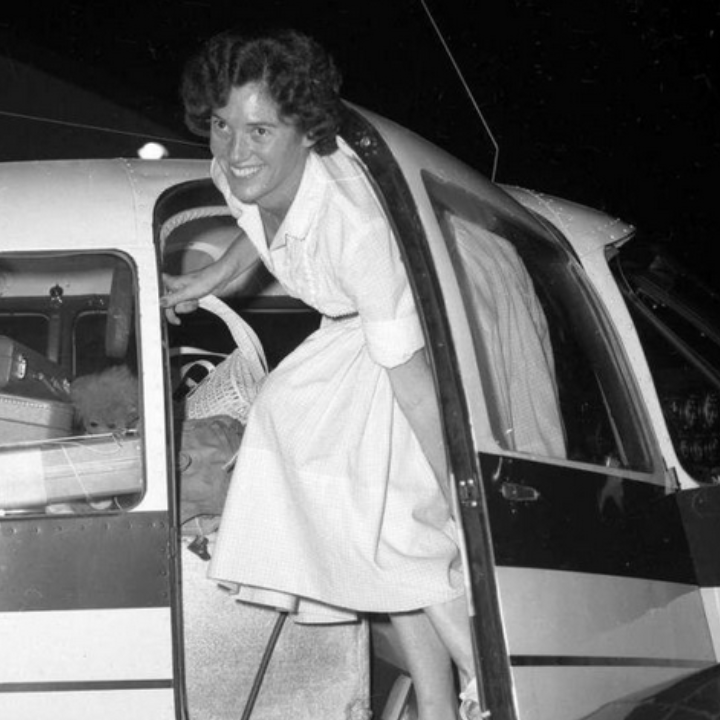 Born in 1926 and flying since 1962, Betty Miller is the first female pilot to fly solo across the Pacific Ocean. As co-owner of The Santa Monica Flyers, a flight school in Santa Monica California, she is no stranger to the pilot's seat.
She completed her crossing in several lags, taking off on April 25, 1963, from Oakland California, and making her final landing in Brisbane Australia on May 13, 1963. In total, she logged 51 hours and 39 minutes of flight time during those 19 days.
In addition to being the first female pilot to fly solo across the Pacific Ocean, she is also credited with several other accomplishments in the air including
38th woman rated as a helicopter pilot
First woman to solo fly a Hughes Model 269A helicopter
First woman to fly solo from Oakland California to Honolulu Hawaii
Even after her death in 2018 at the age of 91, Betty Miller continues to inspire women in the aviation industry.
Holly Budge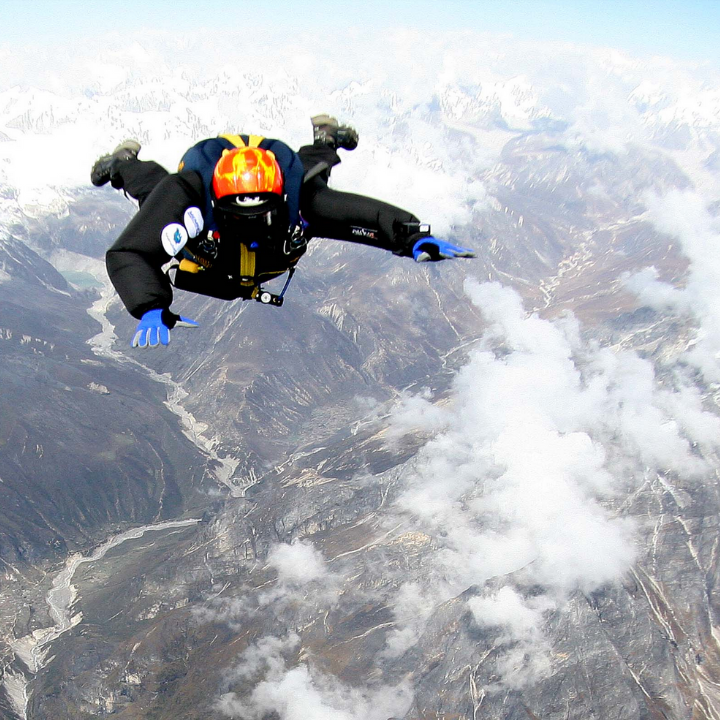 What do you get when you cross skydiving with Mount Everest? That's easy. You get Holly Budge, the first woman to skydive Mount Everest!

On Oct. 6, 2008, Holly jumped out of a plane at 29,500 feet (just reading that is enough to trigger vertigo) and landed on Mount Everest at 12,350 feet, which is the highest civilian landing area.
While skydiving, in general, is not for the faint of heart, this jump, in particular, requires a special sort of fearlessness mixed with a little bit of crazy since it involves freefalling past Mount Everest at speeds of over 140 mph in temperatures of – 40 degrees Celsius. Can we say BRRRR??
Holly was outfitted with a special suit to combat the cold, an oxygen tank to help with the thinner air, and a parachute 3 times the size of her normal chute due to the high elevation.
It is Holly's courage and desire to dream big that inspires women to overcome their fears and reach new heights. It is for this reason that we had to include her on our list of women who inspire in the air.
Rut Linnéa Ingegärd Larsson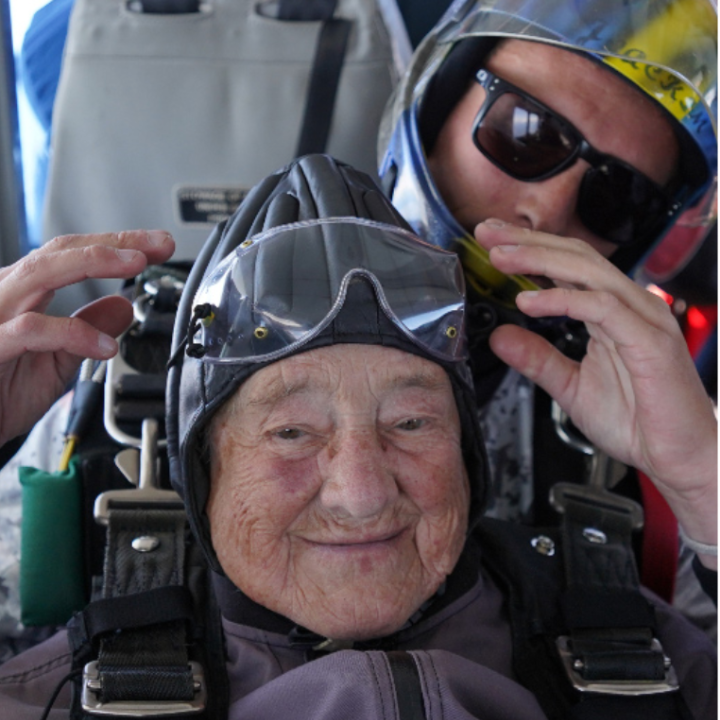 Rut Linnéa Ingegärd Larsson of Sweden, has the honor of being the oldest on our list of women who inspire in the air. She holds the Guinness World Record for being the oldest person to participate in a tandem parachute jump.
As if reaching the age of 103 years and 259 days old wasn't a big enough accomplishment, Larsson wanted more. She wanted to be the world's oldest parachutist. On May 29, 2022, strapped to her jumping partner Joackim Johansson and listening to ​​Lasse Dahlquist's song "Try Your Wings" she did just that.
Rut first took to the skies as a paraglider on her 90th birthday. She did her first parachute jump at the tender age of 102.
Rut has definitely broken the age barrier when it comes to parachute jumping and is a shining reminder that you are never too old to try something new. It is for this reason that we had to include her on our list of women who inspire in the air.
Women Who Inspire At Sea:
Jessica Watson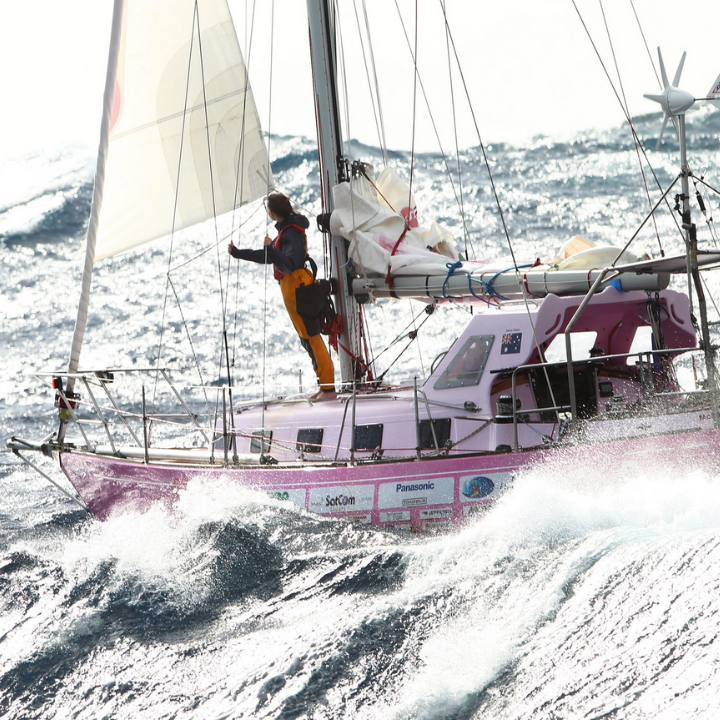 While most teenagers are preoccupied with hanging out with their friends, the same can't be said about Jessica Watson. At the age of 16, she became the youngest person to sail solo and nonstop around the world.
Before even setting sail, Jessica and her family had to navigate some stormy waters. There were many people who felt that she was too young to embark on such a monumental journey and her parents faced harsh criticism for allowing her to go.
Determined not to let the doubters take the wind from her sails, Jessica departed from Sydney Australia on October 18th, 2009, and returned on May 5, 2010. During her 210 days at sea, she sailed through some of the most remote waters in the world.
In addition to several periods of calm waters with no winds (meaning no movement), she survived 7 knockdowns during which her boat was knocked upside down by enormous waves.
It is safe to say that this is a journey that not too many sailors are brave enough to undertake, let alone at the age of 16. Jessica definitely deserves a spot on our list of women who inspire as her courage and determination will motivate young female sailors for years to come.
Jeanne Socrates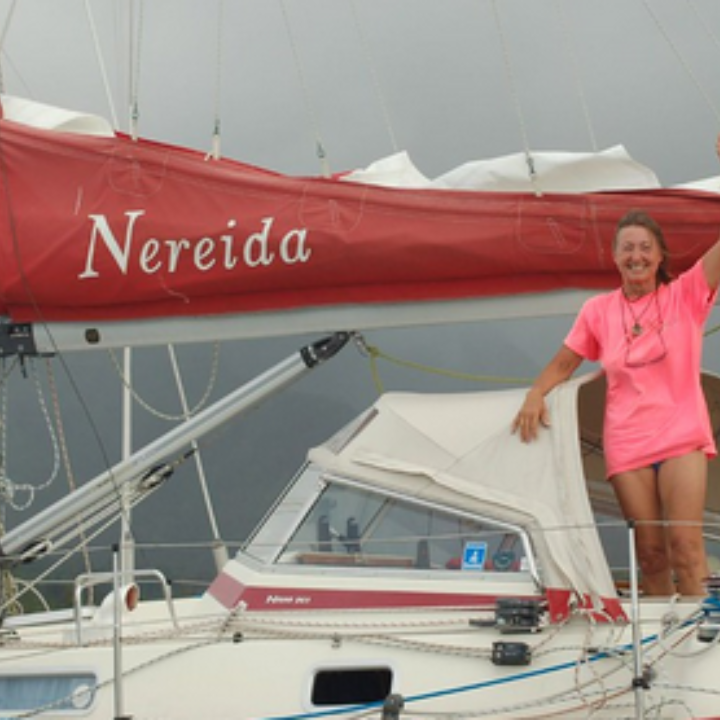 Sailing solo around the world at a young age is truly an amazing feat, but so is doing it at when you are 77 years old, which is exactly what Jeanne Socrates did.
On October 3, 2018, Jeanne set sail from Victoria British Columbia on her record-breaking adventure. After a total of 339 days at sea she arrived home four months later than she had hoped after being plagued by several major challenges that slowed her travel.
Jeanne Socrates is a woman who inspires by her display of courage, strength, level-headedness, and perseverance. She is a prime example of not letting limiting beliefs stand in the way of reaching your goals and making your dreams come true.
Tori Murden McClure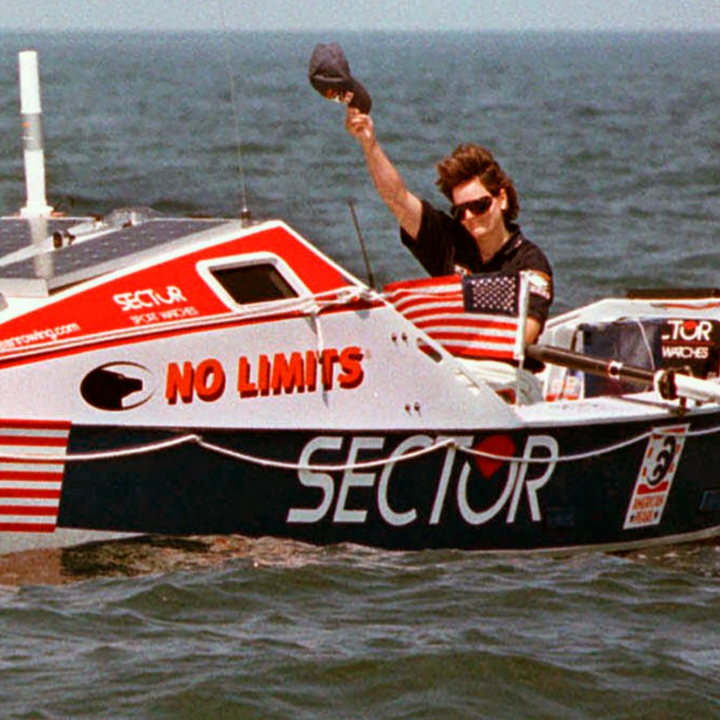 It can be said that nothing turns your arms into jelly quite like a session with the rowing machine at the gym. Can you imagine what they'd feel like after a 2,962 mile session? Just ask Tori Murden, she knows.
At the age of 36, she became the first woman to row solo across the Atlantic Ocean. She departed from the Canary Islands on September 13, 1999 and rowed into Bas-du-Fort, Guadeloupe on December 3 of the same year, Although it was smooth sailing for most of her journey, towards the end she ran into Tropical Storm Lenny which capsized her boat once.
In addition to being the first woman to row solo across the Atlantic Ocean, Tori was also the first woman and first American to reach the summit of the Lewis Nunatak in the Antarctic in 1988. She is also credited as being the first woman and first American to ski to the geographic South Pole.
She credits Mohammid Ali as being her source of inspiration after he told her "You don't want to be known as the woman who almost rowed across the Atlantic." Tori's adventurous spirit and tenacity are definitely inspiring to many.
Now that you've seen our list of 9 Women Who Inspire On Land, In The Air, & At Sea, do you have any adventures you'd like to undertake?
Liz Steeves is a single mom with a love of writing. She looks forward to traveling soon and seeing more of the world.