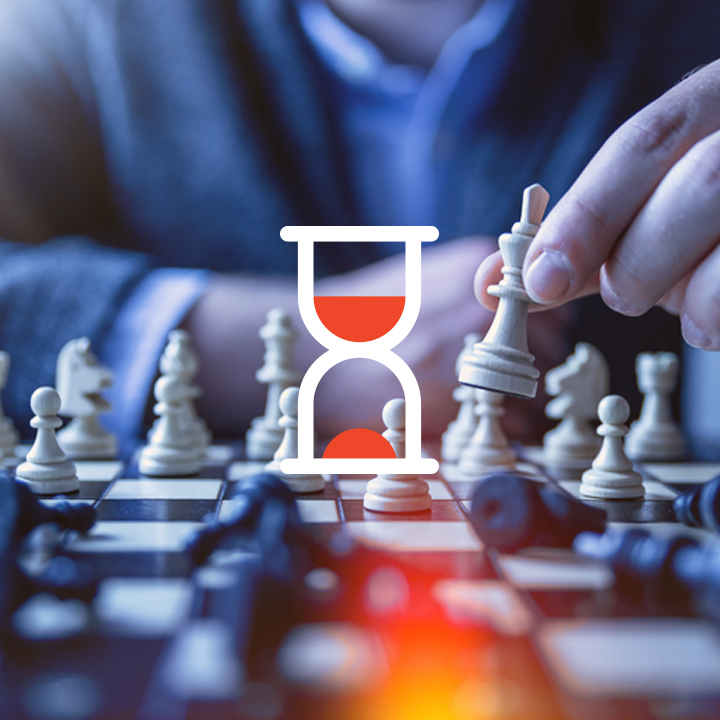 Travel means layovers, delays, long rides, and lots of downtime.
Sometimes we need a way to make that downtime move a little faster. That's why we pack travel board games. Board games can be flat, round, electronic, or simple card games. All designed to help you pass some time but have a blast while doing it!
Pack one of these 12 travel board games on your next trip.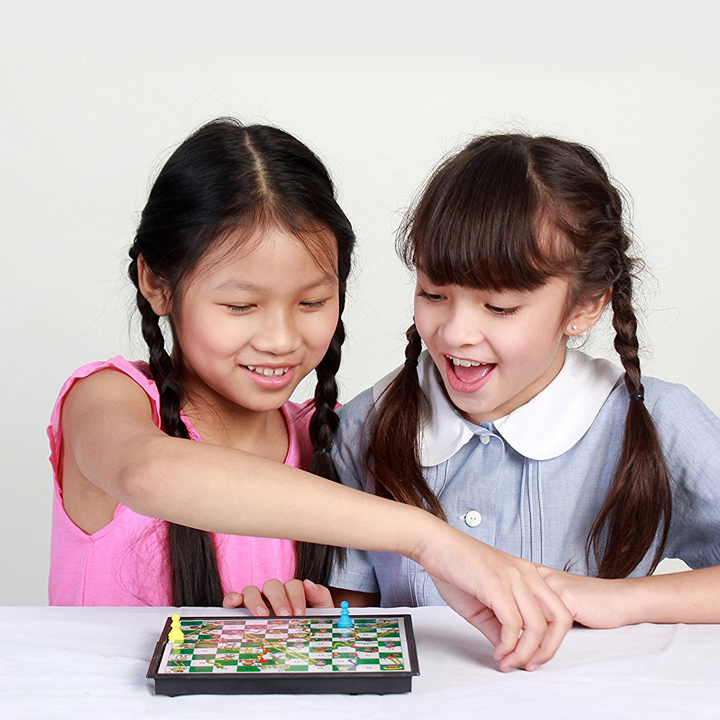 Each game is 5' and guaranteed to keep you occupied while traveling. The boards are magnetic and fold so they are not difficult to carry pretty much anywhere. Games include checkers, chess, solitaire, and more. Step back in time with these retro board games! Get your paws on them here.
And if you are looking for a more adult-sized version the classics we got you covered. Check out this beefier (yet still compact) 3 in 1 Travel Board Game over on Journo Travel Goods too. 😉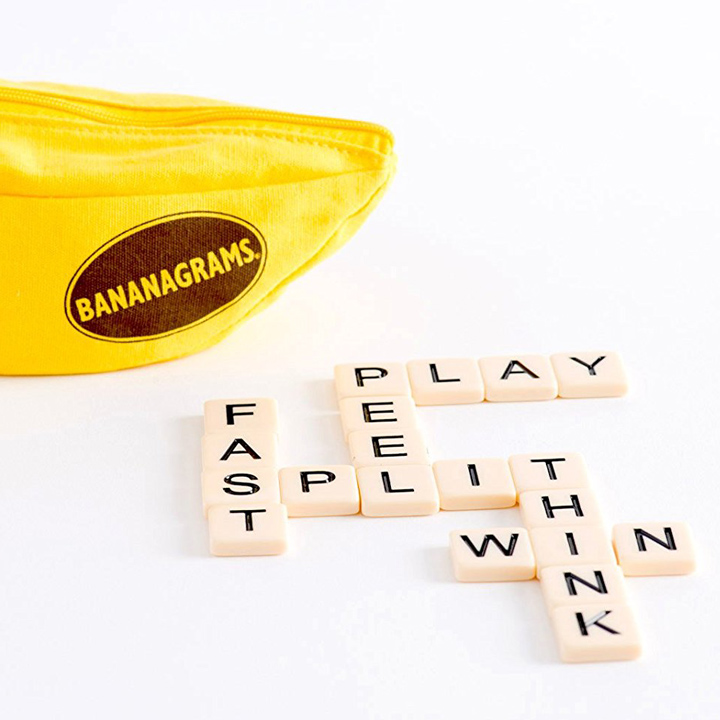 Bananagrams is thoughtfully designed so you can take it literally anywhere. Packed in a "banana" the game involves little letter pieces, your creativity, and that's it! Throw this in any bag or suitcase, size and space will not be an issue.
To play Bananagrams, everyone gets a certain number of tiles, depending on how many players are playing. Once everyone gets their pile, they turn the tiles over and start building their own words and crosswords.
Eventually, all tiles are used and the first player with no remaining titles shouts, "Bananas" and is officially the winner.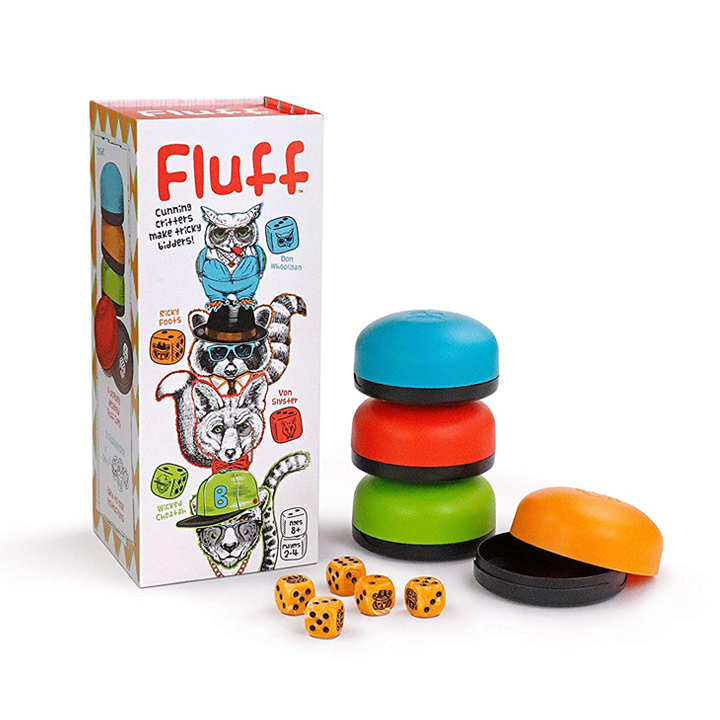 Fluff is a family bluffing game. Whoever you play with, the object of the game is to be the last player with dice. Over the game, you might lose dice by losing bids or calls. Be the last with dice, and you're the winner.
Fluff isn't very much to carry, easy to fit in small pockets. Take it on the go!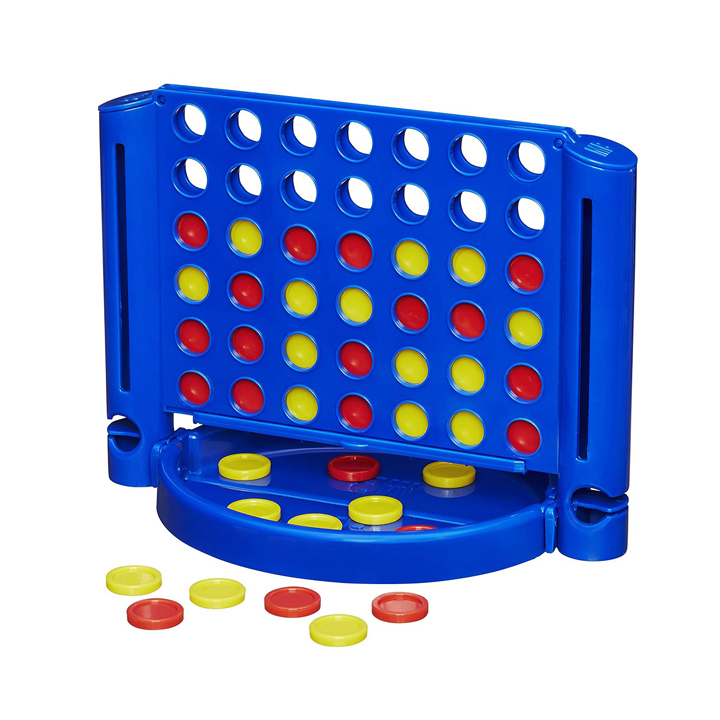 Connect 4 for anyone who has played is seriously addictive. Take this mini Grab & Go classic with you on your next vacay and make friends.
It's compact, mobile, and makes storage easy with the all-in-one grid. Can't go wrong with Connect 4.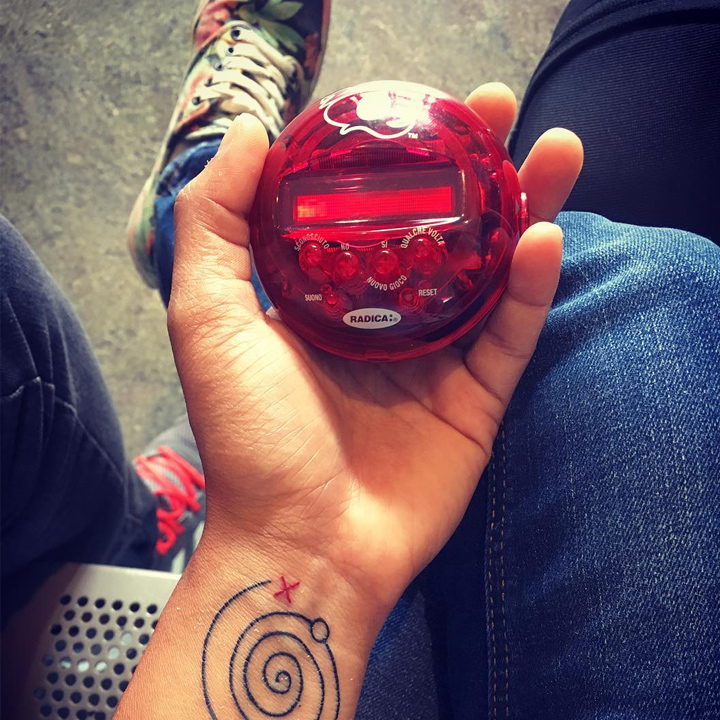 20 Questions has always been a game favorite – you can play the handheld version virtually anywhere. In the car, on the plane, train, or bus. Maybe at the airport! On the beach, in the mountains, it's playable – anywhere.
The tiny handheld device is perfect to tuck into your suitcase, backpack, purse, or fanny pack. It's light and easy to carry. Remember to pack a few extra batteries – you'll be playing this game so much you'll need them.
The small device asks you to pick a category, for example animals. From there, you have to think of one animal for the device to guess. Once you have it, the game asks you 20 questions to guess what the animal is – sometimes even less than 20! You'll be amazed at how smart this thing really is!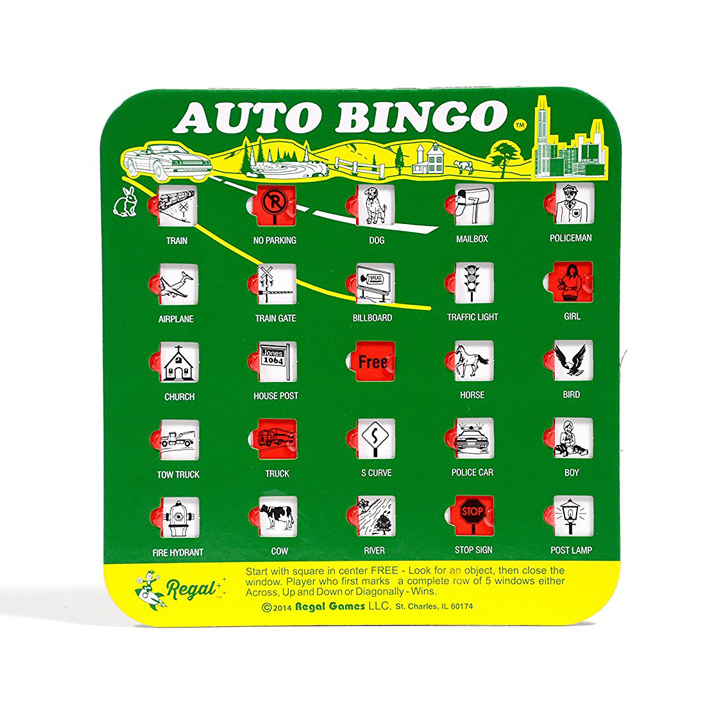 Road trips mean a lot of time to kill. These cute Auto Bingo boards turn your landscape into the lucky numbers needed to win the game! Slide the red window over when you are the first to spot a mailbox or a bird and see how the time will fly.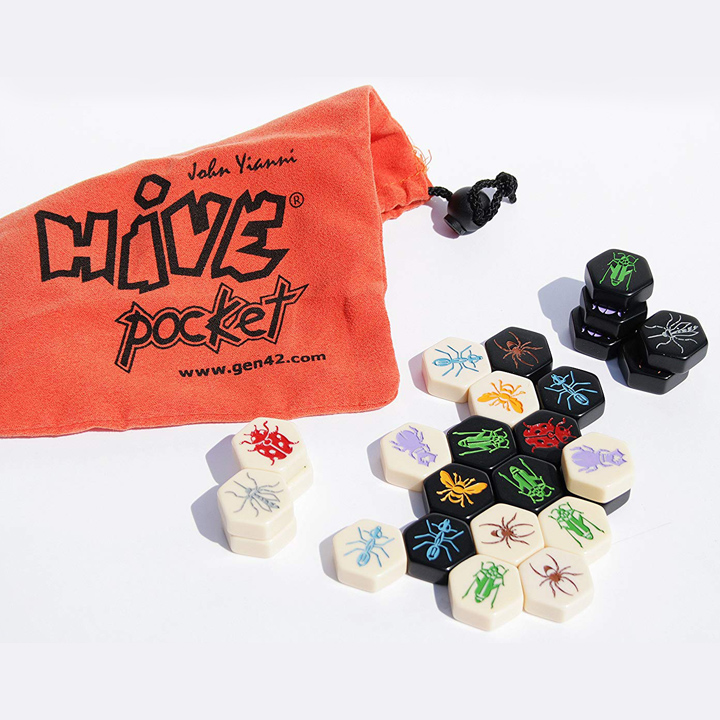 This bug themed strategy tabletop game beloved by kids and adults alike is available in pocket version! Hives Pocket is the same exact game, just smaller. It's the game "crawling with possibilities!"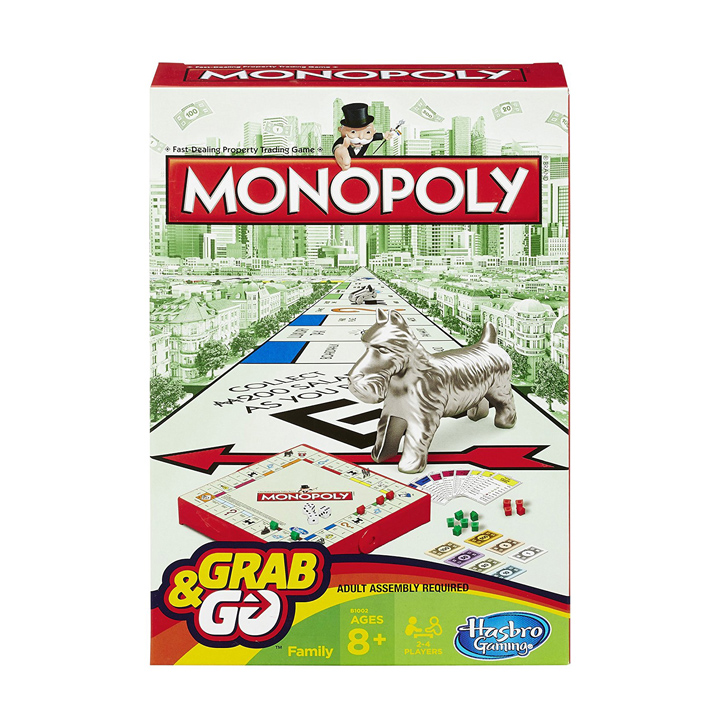 Did you know you can play Monopoly on the go?! We all know Monopoly is a fun and challenging way to pass some time, so why not bring it on your next journey? Hasbro has made a version that's easy to carry, store, and share. Not as big as the regular version, but just as much fun.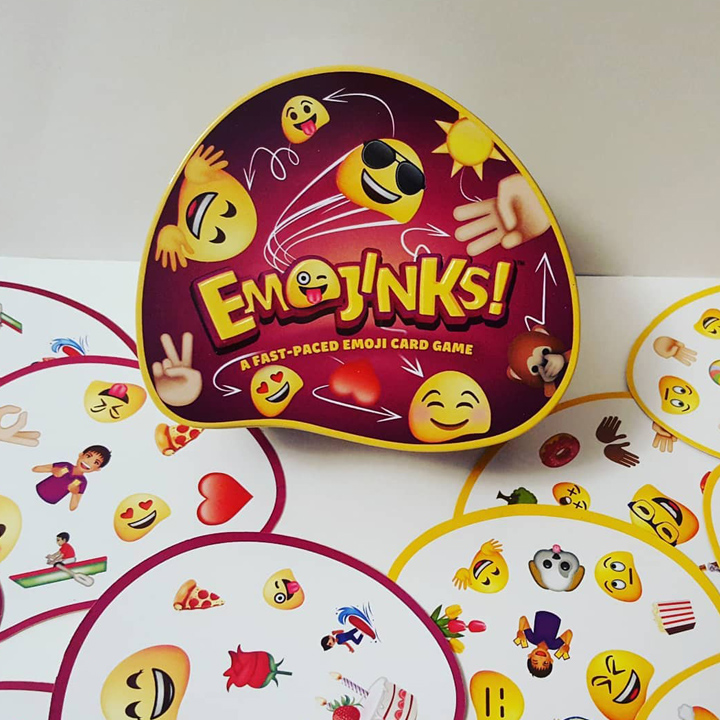 Emojinks is a fast-paced competitive card game that can be played with the family or with friends. With both beginner and advanced levels, it's truly a game for everyone. Who doesn't love a good game of emojis?! We do!
This card game is sure to keep you smiling and laughing while making the time go by.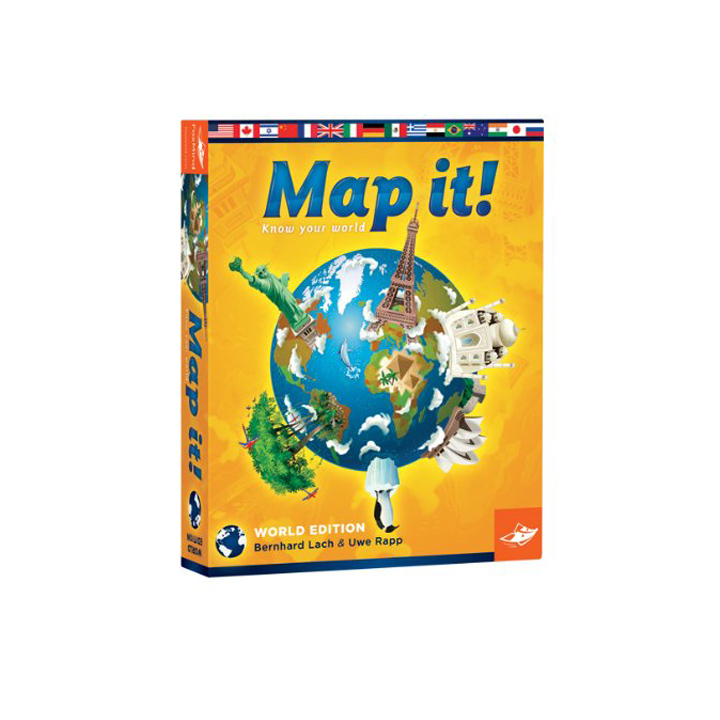 Map It! Is definitely a game for travelers or for those who love geography. Play at two different levels: beginner or advanced. How well do you know your geography?
Pinpoint where cities are based on a given starting point. Is Paris north or south of New Jersey? Try to outwit your opponents!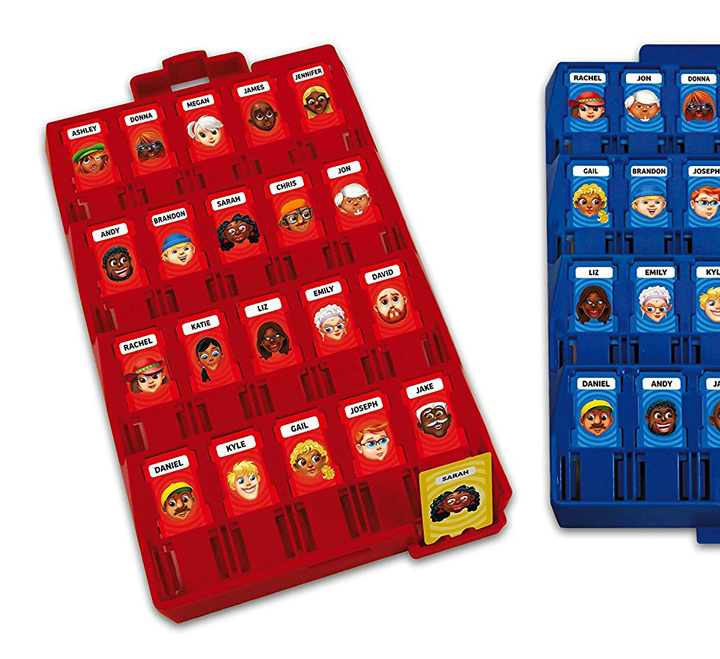 The classic game of Guess Who is also available in the grab-and-go version! Spot the faces and make your best guess at who your opponent is describing. The more you guess correctly, the better your score.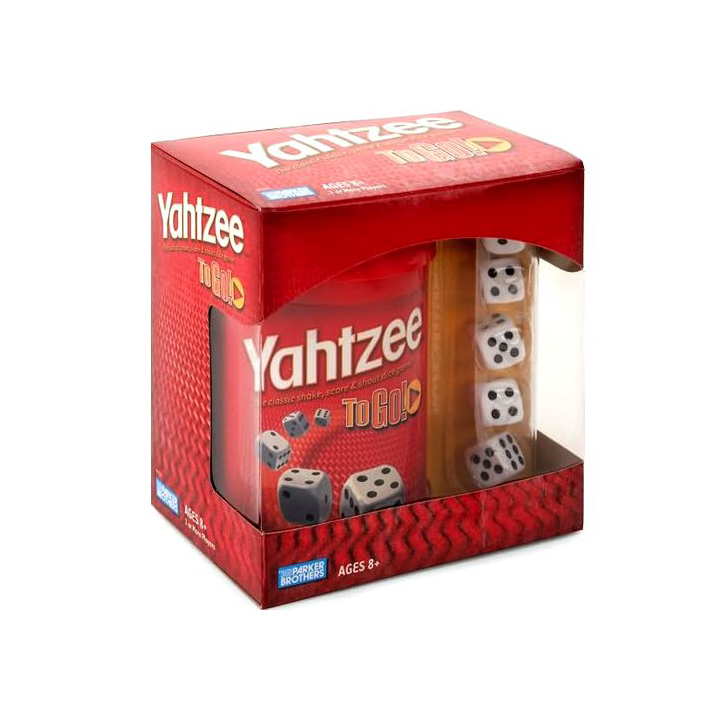 Everybody loves Yahtzee. This compact version includes 5 dice, 1 dice cup with lid, and 100 score cards so you can keep playing and playing.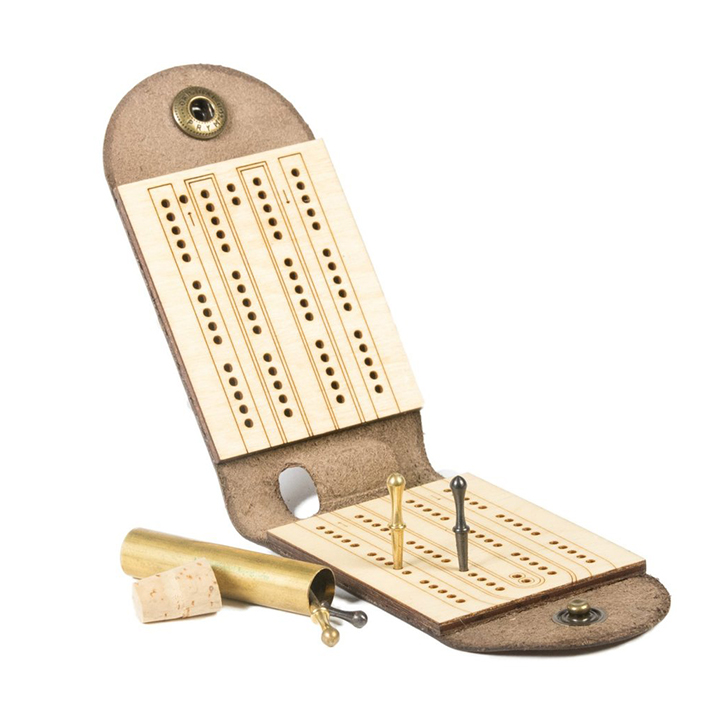 Journo's founder, Dane, has a daily ritual when sailing to play crib with his wife in the cockpit of their sailboat at sunset every day (they get competitive, but she usually wins 😉)…
So when they got hitched, he bought this exact travel crib set for one of his groomsmen who lives out of his suitcase building skateboard parks all over the world. Needless to say, it was a hit because this tiny crib board by the good people at Walnut Studios is perfect for travel!
Now that you've seen our list of these awesome travel board games you need to pack, which ones are you looking forward to? Did we miss any?
Drop us a comment below!