Everybody loves a beautiful map (if they say they don't, they're lying 😉).
I know I love world map art…
That's why we made auto-mapping with gorgeous custom-designed maps a big part of what Journo does. It let's you see where all the fun happened, and even print it for your wall.
But this isn't just about Journo. 😜
No we love to share stuff that's awesome with our community and, so, we compiled a master list of 14 World Map Art Gift Ideas For Travel Lovers: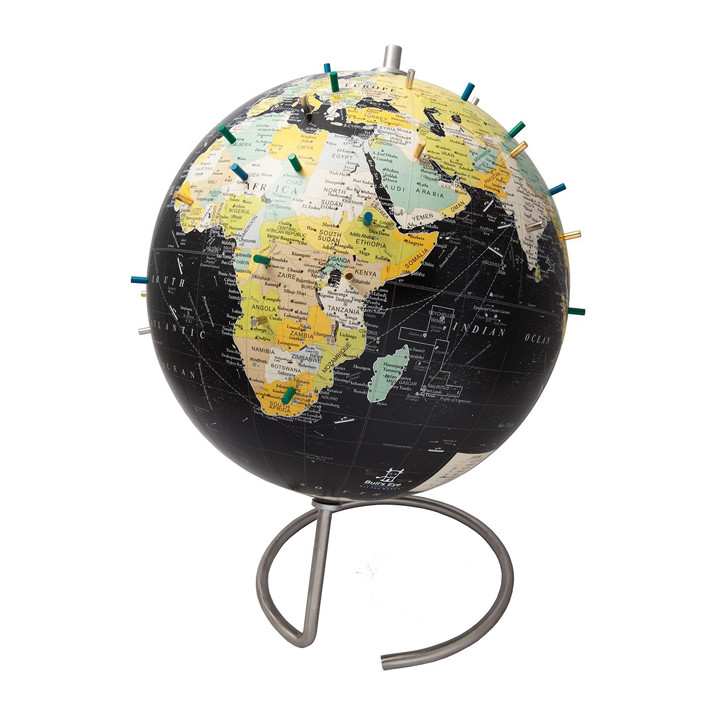 What a sick idea! Although I wish we made this thing, I'm just glad somebody did.
Although the pic makes it look like you can't fit it through the door, it's actually not too big and will fit nicely on any desk or coffee table.
Three colours to choose from (I'm impartial to the black or gold), and anybody would be stoked to get this as a gift for any occasion.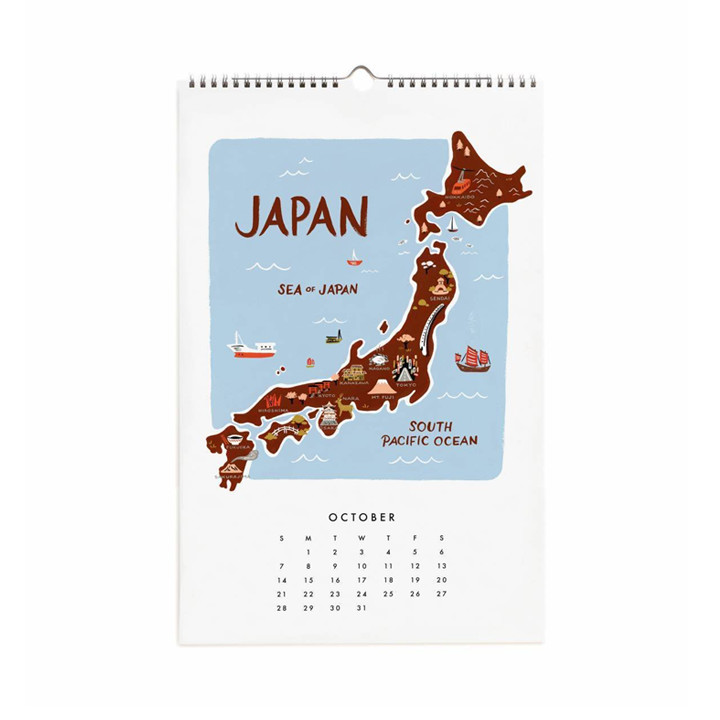 Take a gander at that cool, quircky calendar and tell me you don't want it? I know, I do too.
Plus: it'll make day planning far more fun than the one they usually get from their bank. 😂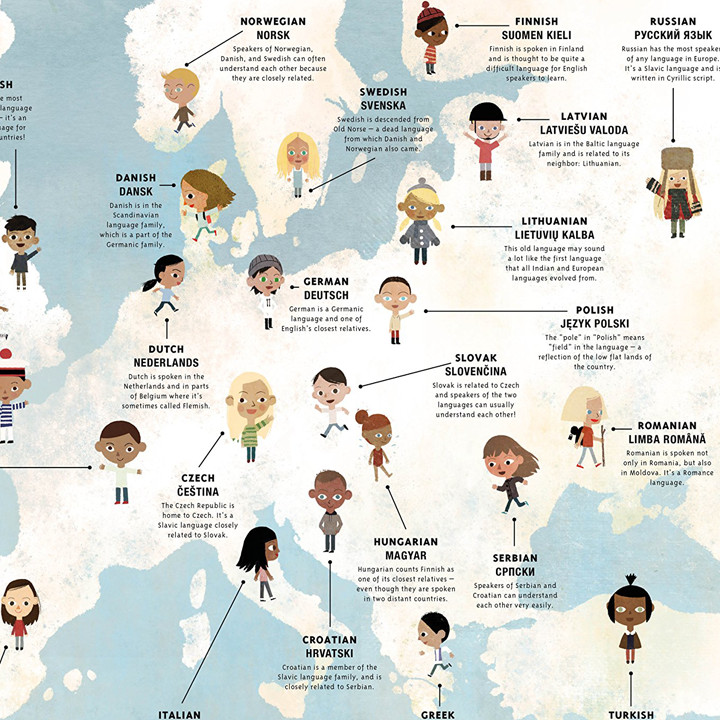 Here's an awesome gift idea for one of the kiddies in your life…
This children's book maps out how different kids speak all over the world (put into "context" of where they're from). It even comes with a free app to listen along and realize how horrible your pronunciation may be. 🙊
It's a thoughtful, fun book the kid, and his/her folks, will love.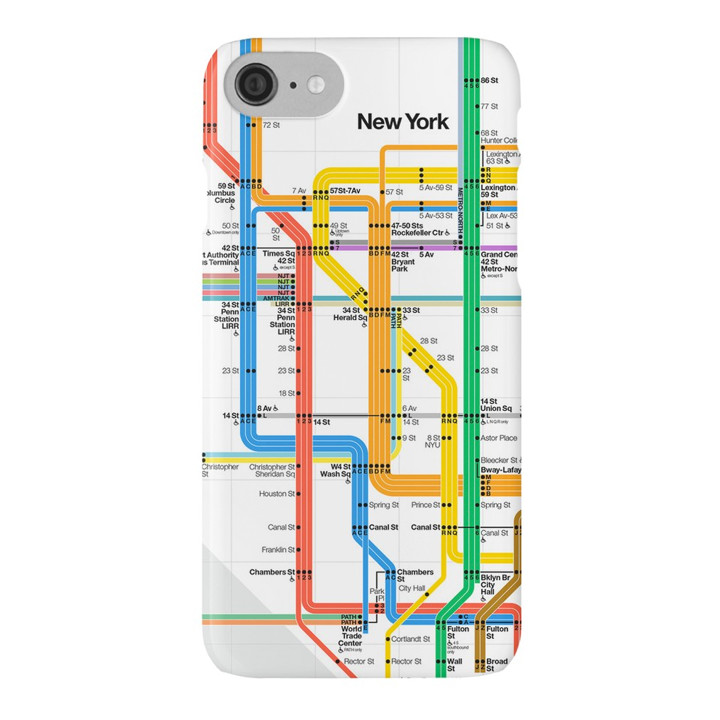 What we liked about this iPhone case of the NYC subway lines was that it's quite the different kind of map design.
Reminds me of some old video game… which makes me want to buy it (and then play some old video games).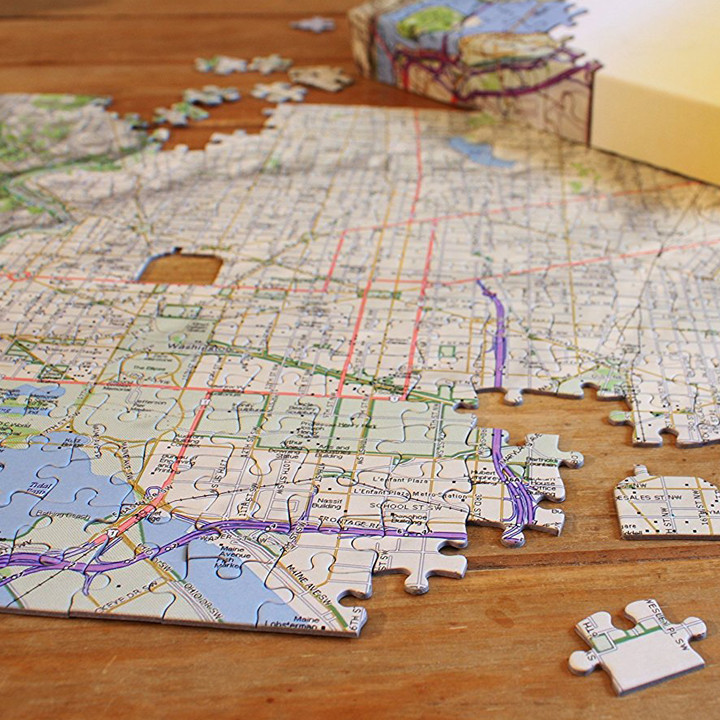 Ok check this map gift idea out:
You order this jigsaw puzzle, then give them your pal's full address and they'll send you a personalized jigsaw puzzle built around your friends address.
The customization of this puppy makes it a pretty amazing gift!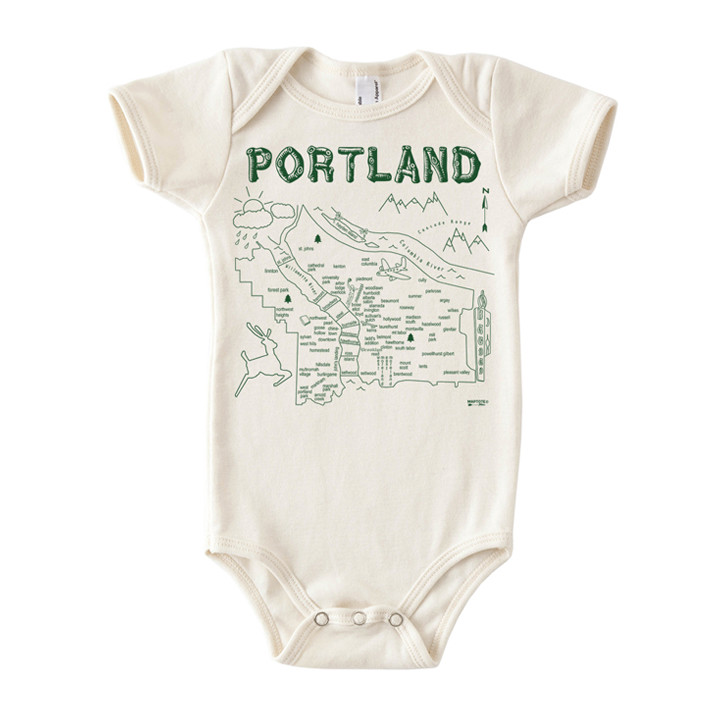 Another doozie that will cover all those newborns in your life (buy a few of different cities in advance and save yourself some last minute shopping 👏).
I just had a baby girl myself (the cutest baby in the universe, if you ask my opinion… which you did, right?), and if we got one of these we'd be stoked!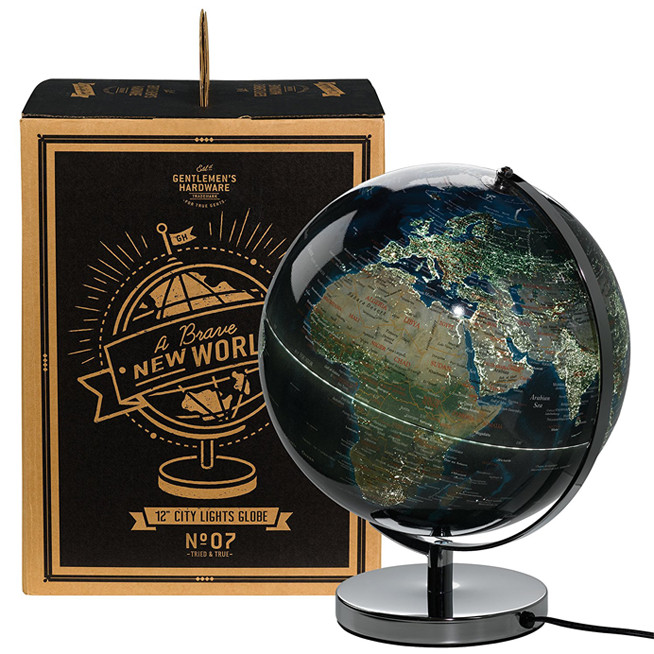 Plug this globe in to see where the world lives at night because all heavily occupied cities will light up right in front of you. 🌃
It's a unique take on the classic globe art that's perfect for that night-owl in your life.
(Comes only with a UK plugin so make sure you grab a good universal adapter with it)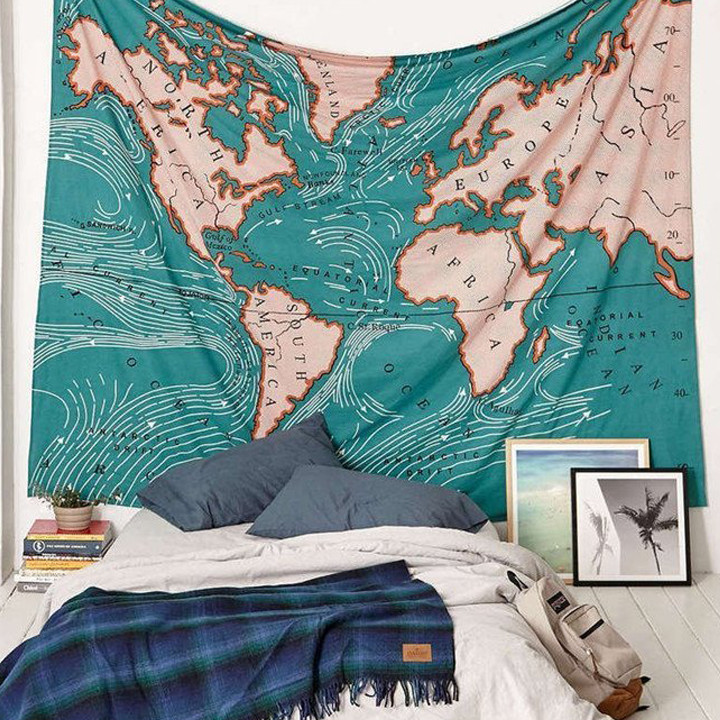 As a sailor, I'm always staring at tide charts and paying attention to currents… so this one hits home. What a cool take on an ocean chart!
Even better, this map is a tapestry, which is a fancy way of saying 'do whatever the hell you want with it.' Put it on the wall, use it as a beach blanket, whatever.

This is an actual city map you can use to get around New York but, unlike other maps you'll pick up at the gas station, it's made 100% waterproof and strong enough that you just crumple it up and stuff it in your pocket.
They're also made for Amsterdam, Barcelona, Berlin, Chicago, London, New York, Paris, San Francisco and Tokyo…
But what we really dig about it is that after your trip is done, it's a cool memento of where you've been – just crumple it into some sort of makeshift design and display it for all to see.
(If you like memento maps of where you've been, be sure to take a gander at Journo's printable canvas maps of your exact routes anywhere in the world)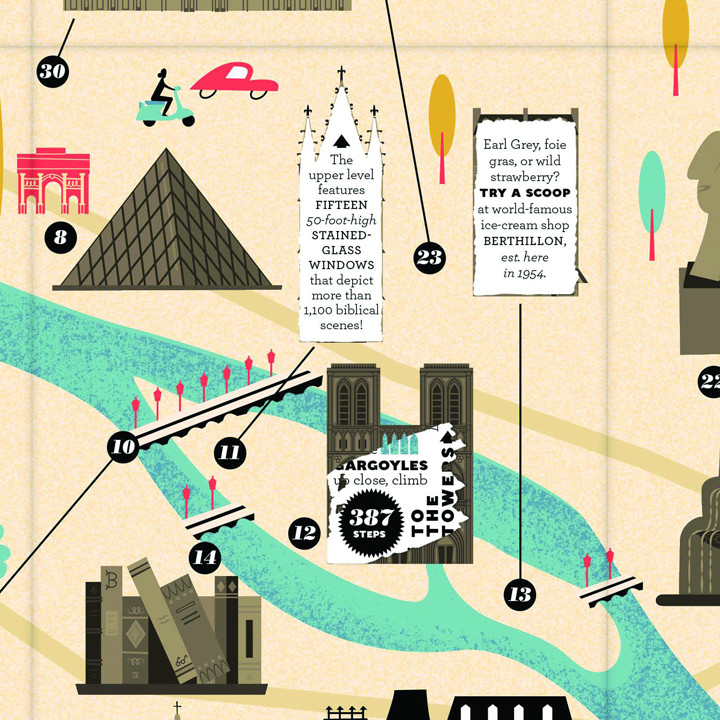 How great are these things? Turn exploring a new city into a scavenger hunt with these scratch-and-explore foldable maps!
What a fun way to get to know a new place, with all the local joints you need to see, eat at, and drink at.
They're up-to-date, dirt-cheap, and have them for over 30 popular destinations.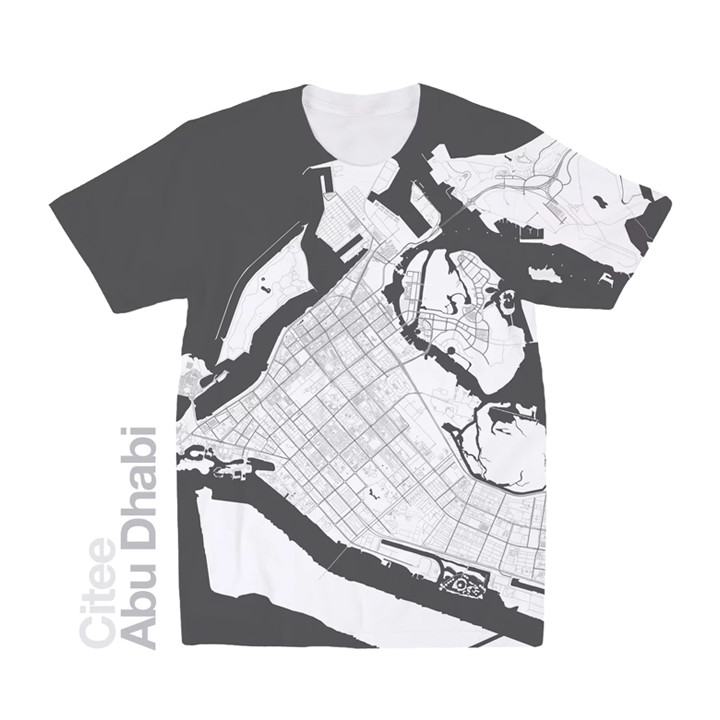 Another personalized option for that traveler on your list.
Find out which city was their favourite, and get them one of these Citee (I know, perfect name for these guys) t-shirts.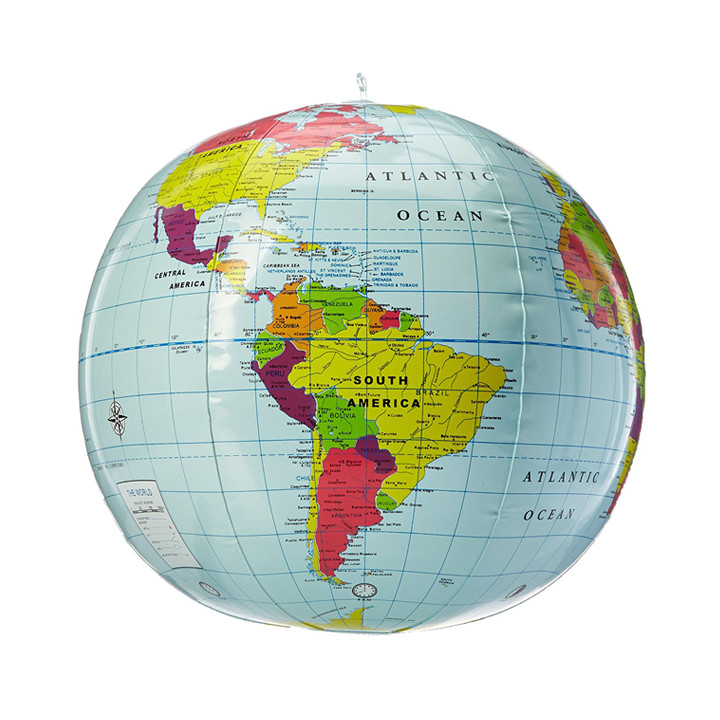 Let's face it, beach balls are fun. And for less than a sawbuck (as my grandpa would call a tenner), it's the perfect add-on gift.
This best-selling globe designed beach ball is 12″, and has a solid rating on Amazon. Worth an "add to cart." 🌎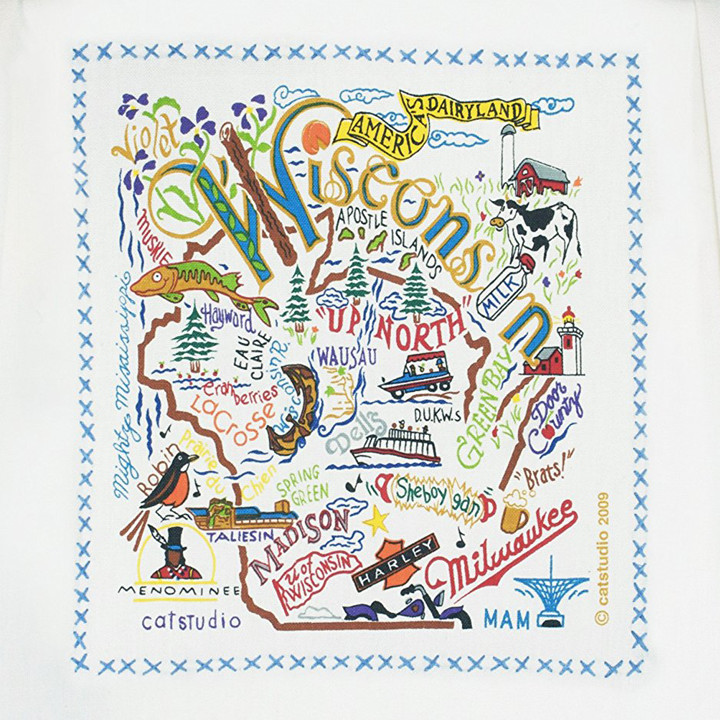 For that chef in your life…
Find out their favourite American locale and get them one of these geographic dish towels.
Hand-embroidered, with plenty of options to choose from.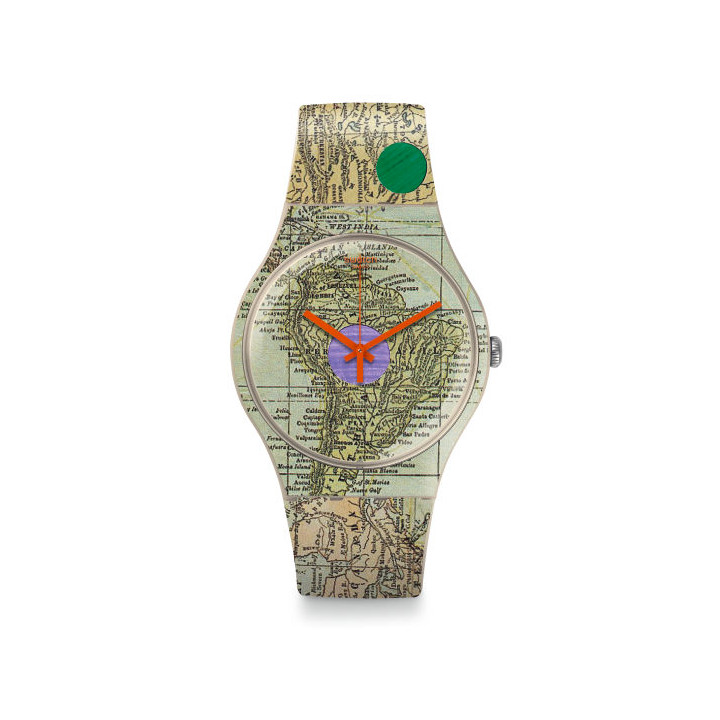 When you love maps so much you want one with you all day. 😄
This watch by Swatch is made to be comfortable, durable, and look awesome (it also comes with the coolest packaging).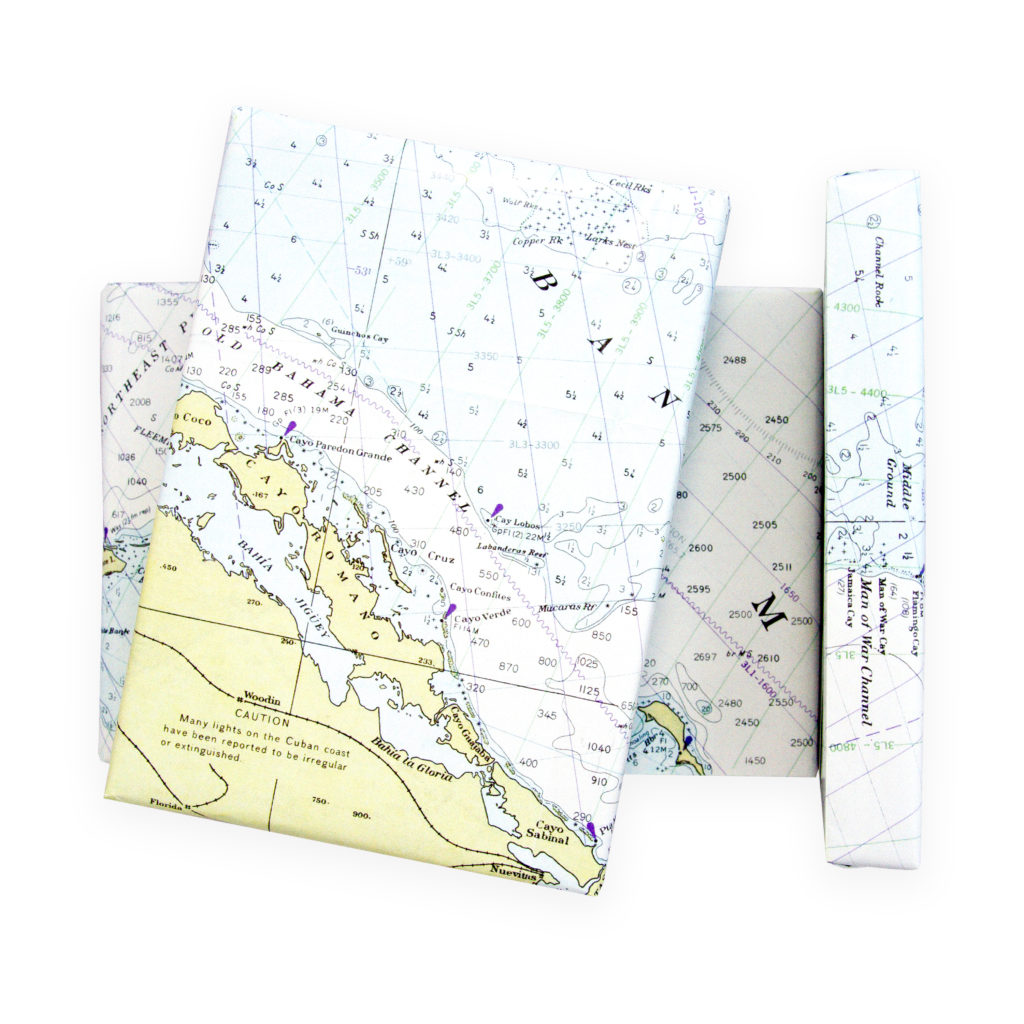 Why not wrap up that map in a map?
We made some pretty cool (if I might say 😉) wrapping paper. We have a nautical chart design and a vintage world design.
After all, we aren't blowin' smoke when we say we love ourselves some maps!
Hope you liked this list of some cool gift ideas for those cartophiles (map lovers) in your life… ❤️🗺
Or maybe some ideas when you deserve to buy yourself something nice!
Did we miss any that you love? Tell us in the comments below!