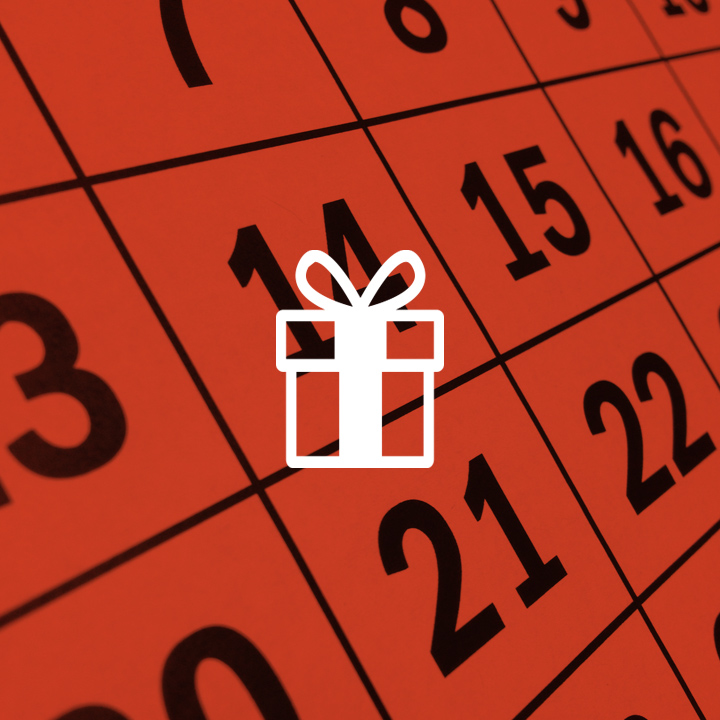 Time has a way of creeping up.
That is never truer than the times you need to buy a thoughtful gift for someone special to you. All your good intentions of getting ahead with your shopping can seem like a distant memory as you stare at the calendar and realize that time has run out and you have a very small window to find the ideal gift for that particularly hard to buy for traveler-type person on your list. Thankfully there are lots of great digital gifts out there.
Luckily we live in the digital age and it has never been easier to be a last minute gift shopper and die-hard procrastinator!
We're here to help you out on your quest to find the most personal, meaningful and useful last minute gifts for those elusive wanderers still left to buy for (without coming off like you grabbed a gift card at the grocery checkout on your way to dinner).
Let's get started!
SUBSCRIPTIONS & MEMBERSHIPS
Subscriptions and memberships are beautiful because they can be quickly purchased at the last min but they give your recipient little gifts and services to look forward to throughout the year. Here are some of our faves:
1. Give the gift of Nomadik | The Premier Subscription Box for Adventurers
2. Give the gift of Try The World | Food Subscription Box From Around The World
3. Give the gift of Priority Pass | Airport Lounge Access Worldwide
4. Give the gift of Journo | Create Travel Mementos You'll Cherish Forever.
ONLINE CLASSES
The typical classroom is changing. More and more you can learn almost anything, no matter where you are in the world through online classes, courses, and workshops. Does the traveler in your life need some office productivity training, want to up their photography skills, learn how to code or want to learn how to transition fully into becoming a digital nomad? Consider gifting an online course.
5. Give the gift of Udemy | Online Courses | Learn Anything, On Your Schedule
6. Give the gift of The 7-Day Laptop Lifestyle Challenge | Get Paid While You Explore The World
MEDIA STREAMING
You really cannot go wrong with gifting a premium streaming service if you know your giftee isn't already hooked up. Nothing makes travel days fly by quicker than losing yourself in a 6 season documentary series, audiobook or listening to an entire discography.
7. Give the gift of Netflix | Watch TV Shows Online, Watch Movies Online
8. Give the gift of Audible | Over 425,000 of the Best Audiobooks & Original Content
9. Give the gift of Spotify | Music For Everyone
APPS
No matter what you're looking for, there's an app for that. We are biased of course but there is really no better gift for the travel-obsessed than a subscription to Journo. But if you can literally gift any app you can think of.
Here are some other top-rated travel apps to think about:
10. Give the gift of Dollar Flight Club | Flight Deal Alerts
11. Give the gift of Headspace | Meditation and Mindfulness Made Simple
GIFT CARDS
Yes, yes we know this is the usual suspect for last minute buyers BUT that doesn't mean it has to come off that way. The trick here is the selection.
Giftly.com can help you with this. They have tones of suggestions to help you to craft the perfect gift card. If you're still feeling stumped you are guaranteed to delight any jet-setter with any of the following:
Giftly can help you with this. They have tones of suggestions to help you to craft the perfect gift card. If you're still feeling stumped you are guaranteed to delight any jet-setter with any of the following:
12. Give a gift card to Hotels.com | Hotels, Vacation Rentals, Experiences & More
13. Give a gift card to Live Lingua | Award Winning: Boutique Online Language School
14. Give a gift card to Amazon | Earth's Biggest Selection
CHARITABLE DONATIONS
It is the time of year to think of others. Meaning family, friends and the world. There is no nobler gift than to help someone in need by supporting a worthy cause. Donation in honor of someone special is one of the most thoughtful gifts. And it's quick too. 
15. Donate to Kiva | Loans That Change Lives
16. Donate to SickKids
17. Donate to Make A Wish.
There you have it. We guarantee going with any of these last-minute gifts above will put a giant smile on the face of any adventurer in your life. And you'll be happy knowing you pulled off another year of 11th-hour shopping off with ease.