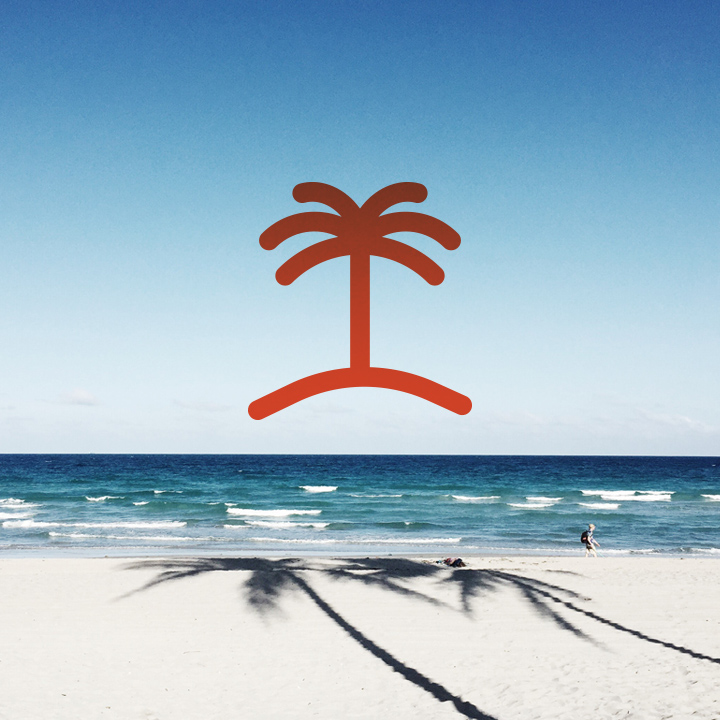 If you hail from either coast of the United States of Canada, you get how much better life is with your toes buried on a good beach.
And you also know that they're not as easy to come by as you'd think! So no matter where you're living, you're often looking for a fancy beach resort for that next vacation, right?
You know… a tropical piece of heaven. ☀️🌴
Ready to head to the beach? Here are 8 of the best beach resorts in the world.
Looking to head down under? Have you checked into Lizard Islands resort yet? Don't miss out on this not-so-hidden gem.
What puts it on this list? It's the northernmost resort on the Great Barrier Reef, making it completely secluded from the rest of the world. That makes way for over 24 private beaches and 40 suites and villas. The location of this resort is a prize itself – it sits directly on the Great Barrier Reef.
You don't have to go far to see one of the world's most incredible sites. The resort offers paddle boarding, glass bottom kayaks, and personal dinghies to explore the more secluded areas of the reef.
A quick hop down to the Caribbean can be all you need to restore and rejuvenate. Choose from 16 all-inclusive resorts from the Bahamas to Antigua.
Every Sandals Vacation includes luxury suites, unlimited 5-Star dining, exclusive wines, unlimited spirits, entertainment day and night, unlimited water and land sports, free airport transfers, and so much more.
It was a winner of the World Travel Awards in 2017. There are so many places you can go and Sandals is a reliable, luxurious resort to get you there. They often have promotions on their site so look into them!
Anvaya Beach Resort is located in the center of Kuta, a destination on the Island of the Gods. But the island isn't the only thing of the gods…
The word "anvaya" is derived from Sanskrit and means connection. The resort strives to build a strong connection with its guests, so that it feels like a home away from home. Did we mention this resort is in Bali?!
Experience authentic Balinese culture, traditions, and experiences in the area, and enjoy modern and luxurious amenities at the resort. Check out the Sakanti Spa and bring the kids to the Anvaya Kids Club.
Relax in the pool, learn traditional Balinese dancing, and have a few drinks.
This resort was named the #1 Resort in Kauai in 2018 and named the #1 Resort in Hawaii in 2017 in Travel + Leisure. Sounds pretty freaking awesome to us.
Choose from garden view rooms or ocean view rooms. Then savor delicious seafood from Red Salt, the resort's award-winning restaurant. Coconut Curry Shrimp Bisque and Madagascar vanilla bean-seared Mahi both have our mouths watering and our bellies grumbling.
Relax in the spa and enjoy facials, massages, waxing, wraps, and traditional Hawaiian rituals like the Signature Aloha 'Aina Ritual, a cleansing and moisturizing ritual.
Additional activities include surfing, snorkeling, scuba diving, zip lining, kayaks, Catamarans, helicopter tours, and whale watching. Maybe you'd rather just wade in the water and take in the sea breeze.
A beach resort doesn't always mean traveling across the world to an exotic beach. Sometimes, there's some really kickass places right in our backyard. Check out Inn by the Sea in Maine.
Maine, known for it's incredible seafood, happens to have a fantastic beach resort too. The resort is pet-friendly and even offers fun amenities for your furry friends like a 30-minute in-room doggie message and selections from the gourmet pet menu. You and your furry friends will be livin' it up!
The Inn by the Sea offer spa packages that include massages, facials, scrubs, and scalp rituals. Sit back, relax, and say ahhhhhhh.
Montage Laguna Beach, California
Laguna Beach should be your next stop. At the heart of Southern California lies Montage Beach Resort, on a coastal bluff high above the Pacific. The views are not the only breathtaking thing about this place.
Each of the 250 rooms features incredible ocean views, craftsman-style architecture, and museum-quality art. Guests have opportunities to enjoy the 20,000 square foot spa, gourmet dining, two onsite pool decks, and other amenities.
Laguna Beach is a gorgeous California beach, probably not the first beach that comes to mind when you think beach resort – which is why you should consider it for your next trip. Rather than an island feel, you'll get the beachy California feel – coastal, cozy, cool. #cowabungababy 🌴
This resort gives 5 major reasons you need to stay there:
If you love food
If you embrace wellness
If you care about the environment
If you believe it's all about the beach
The people at Manchebo
Manchebo is an all-inclusive resort where guests can "mingle with a new generation of wellness-conscious travelers." Everyone at this resort and spa wants you to rest, relax, rejuvenate, and restore your inner peace.
Spa Del Sol offers soothing scrubs and energizing massages, health-conscious dining options, and fresh island fare. The resort wants to embrace the importance of wellness as you travel and is ready to do that in any way!
Choose from a bistro, chophouse, sushi bar, or beach bar. This beach resort made this list because of its dedication to making you feel good while you're at the resort, but also teaching you ways to stay feeling good after you leave.
This beach resort hidden away on one of the most pristine beaches in Mexico, was awarded a 2018 Travelers' Choice Award for being in the Top 25 All-Inclusive resorts worldwide.
Secrets Maroma Beach boasts "Unlimited Luxury." Unlimited Luxury includes limitless access to gourmet a la carte dining options without reservations, unlimited spirits, unlimited juice and soft drinks, 24-hour room and concierge, pool and beach wait service, mini bar, maid service, endless daytime activities and night entertainment, theme parties, oceanfront venues, and all taxes and gratuities included.
What did you think of our list? Where will you be going next? Are we missing a doozie? Leave us a comment below!