Four leaf clovers aren't the only way you'll find good fortune this St. Patrick's Day!
You've come across this post and, that means, you can try out the amazing St. Patrick's Day food traditions of the Irish holiday, just like an Irishman (or woman).
St. Paddy's Day or the Feast of St. Patrick, commemorates and remembers St. Patrick (the patron saint of Ireland), who founded Christianity in Ireland.
Friends and family gather for celebrations at home or, sometimes, in traditional Irish pubs. Naturally, there's a lot of beer drank and, of course, some traditional Irish grub and music.
Whether you were born in Ireland or just like the color green, there's room for everyone to celebrate. So grab a knife and fork and salivate over these 11 Traditional Irish food traditions this St. Patrick's Day!
1. Cabbage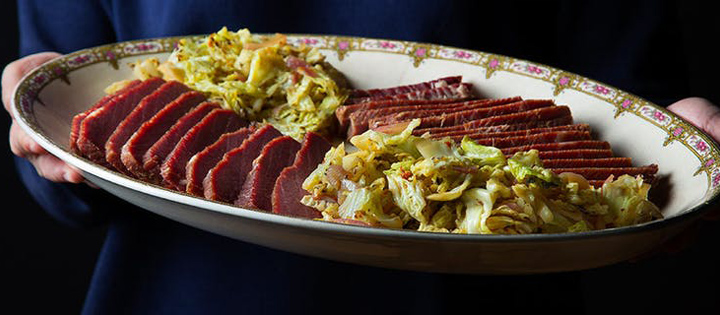 A classic Irish dish – most certainly one to celebrate with on St. Patrick's Day.
Often served with potatoes and gravy, cabbage is sure to make you feel like an Irishman! The Irish-American version of this dish serves corned beef with the cabbage. Check out this fun recipe for Charred Cabbage with Guinness from Tasting Table.
Gross? Yummy? You'll just have to try! Comment below and tell us what you think! 😀
2. Colcannon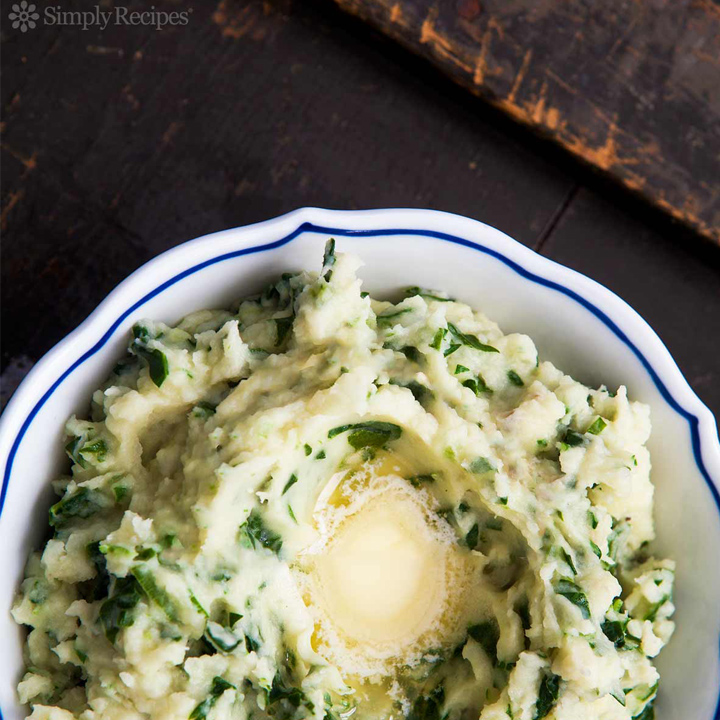 The recipe for Colcannon can be found in numerous places online, and is often found on bags of potatoes in Ireland – how convenient! This version of Colcannon from Simply Recipes looks too delicious for words.
The dish is a mixture of mashed potatoes with kale or cabbage. Scallions and onions might be in there too!
There is a song that commemorates this dish, "Colcannon". A popular version has been sung by Irish singer Mary Black.

Not only can you feast on a new spin of mashed potatoes, but you can sing along with your friends too. Cheers! 🍻
3. Irish Soda Bread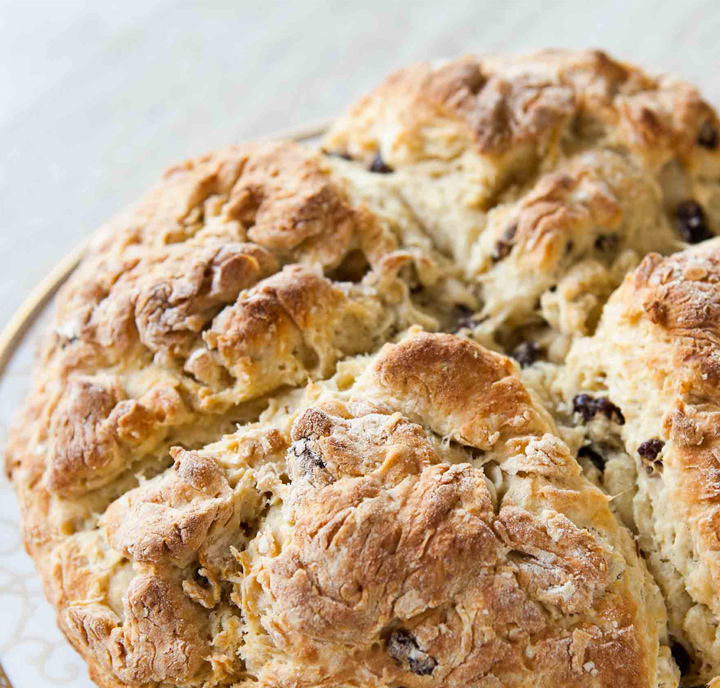 Considered a quick bread because of it's quick baking time, soda bread uses baking soda instead of yeast for the "rise" of the bread.
This bread won't last on the table for too long. It's super versatile. You can grab a piece in the morning with butter and honey or have it with your dinner, maybe to soak up the drippings from the stew. There is never a bad time to chomp down a piece of soda bread.
A common recipe for soda bread includes currants, which are Corinthian raisins. However, not all soda bread has raisins! So if you are not a fan of the dried grape, then simply make it without!
Try this Traditional Irish Soda Bread from Simply Recipes and save some for us, please 😉
4. Shepherd's Pie
The pie that was made from everything but the kitchen sink.
But seriously, Sheppard's pie originally came about because someone needed to use leftover meat and make it into something. So they created a "pie" (considered similar to a casserole) with minced meat, vegetables, and mashed potatoes.
Yum! Everything you could want to feel like an Irishman — meat and potatoes, made into a "pie".
Here's The Food Network's take on the classic Shepherd's Pie.
5. Traditional Irish Stew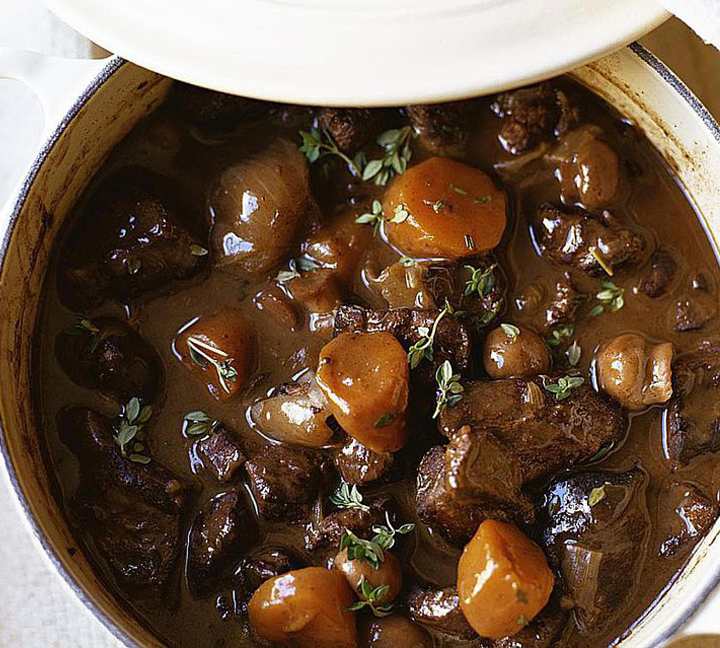 A traditional Irish stew includes minced beef, potatoes, carrots, leeks, and onions, but the dish is very flexible with herbs and vegetables.
Stew is always a great end to the day. Warm, fulfilling, and hearty. No better way to fill your belly like the Irish do than with an Irish version! Here's The Spruce's favorite Traditional Irish Stew Recipe! 😋
6. Chicken And Leek Pie
Chicken, leeks, and parsley come together in the creamy inside of this dish. Another way that the Irish prove they are the comfort food capital of the world! These pies are truly a competition for America's mac and cheese or fried chicken and mashed potatoes.
The outside is made with a puff pastry, and the inside contains leeks, chicken, parsley, and a creamy sauce made with butter, milk, and flour. It's the Irish version of a chicken pot pie, but bigger and better.
This one is a sure-fire crowd pleaser! Get all the details on how to make your own Chicken and Leek Pie courtesy of allrecipes.
7. Irish Coffee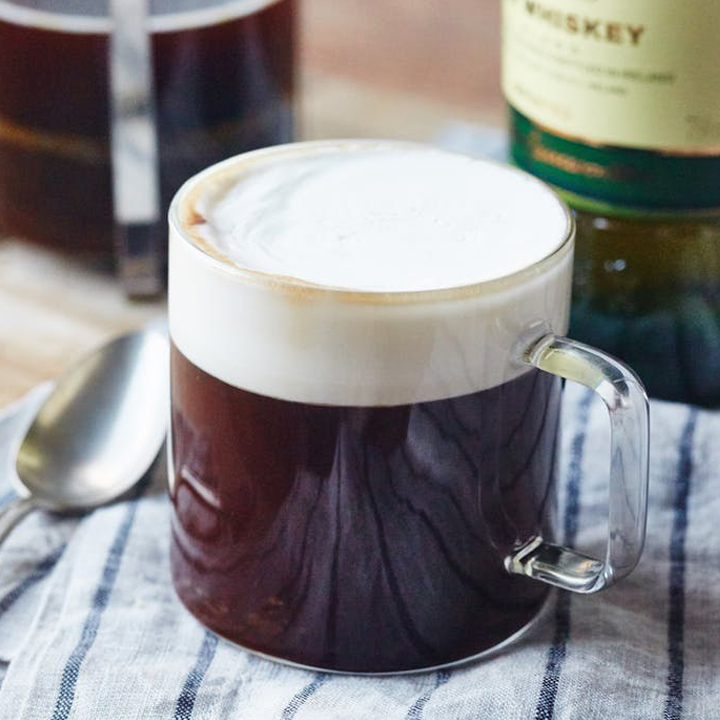 Dessert means coffee in many nations across the globe. Traditional Irish coffee is the combination of coffee, whiskey, a little bit of brown sugar, and fresh whipped cream on top (Would taste even better in one of our mugs!). 😉
You can read about how this tradition started one night back in 1942 in a small Irish town called Foynes, on The Irish Whiskey Trail's website.
Once you start reading about the history, you're gonna want to make a cup yourself. Get all the secrets to a perfect cup of Classic Irish Coffee over at the Kitchn.
8. Rhubarb Tart or Pie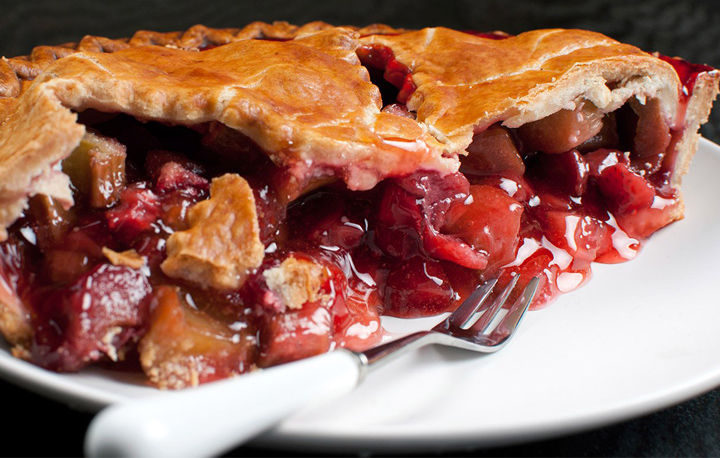 Rhubarb is a plant that thrives in the Irish climate, so it is often found in Irish desserts. The inside of a rhubarb pie is rhubarb sweetened with sugar, surrounded by a super flaky crust.
Make your own Famous Roscommon Rhubarb Pie with all you need to know over at Community Table!
9. Apple Cake or Tart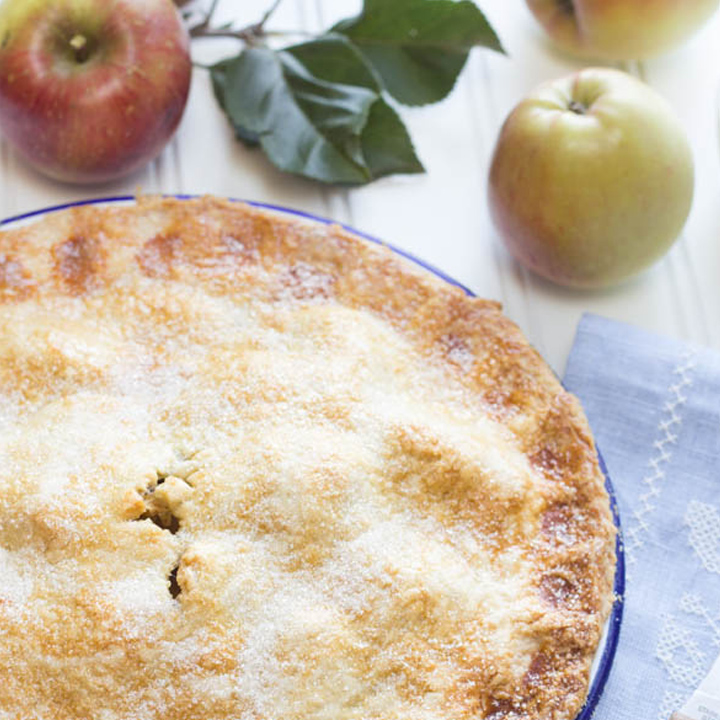 Rhubarb might not be your favorite flavor, so an alternative Irish dessert is an apple cake or tart.
Different than an apple pie, the apple cake is packed with apples (of course!) but is soft and fluffy around the outside. A custard or custard sauce is often added to this dish after it is baked.
Every Irishman or woman will claim their mother or grandmother makes the best apple tart (so don't take any sides, you've been warned). Here's a Classic Apple Tart version to try it yourself (thank you Stasty!).
10. Bread And Butter Pudding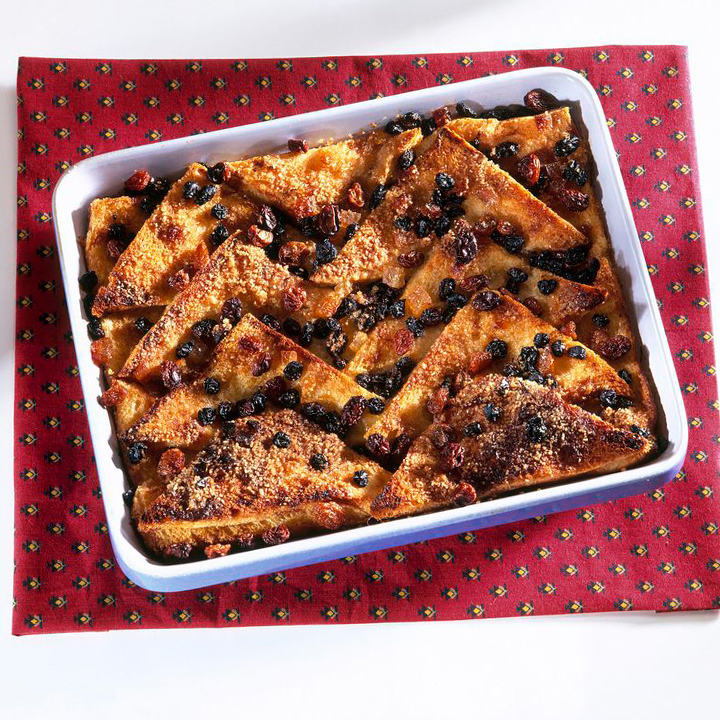 A dessert that combines cinnamon, nutmeg, raisins, and sugar! Taking about 10 minutes to prep and about 45 minutes to bake, this dish is simple and accessible to bakers and non-bakers.
Looking for a fun twist on this traditional recipe? Try The Spruce's Delicious Irish Butter Pudding Recipe, that adds 6 tablespoons of an Irish whiskey liqueur, or Bailey's(Irish whiskey and cream-based liqueur).
On a side note, Bailey's is often added to other dessert dishes as well, like cheesecakes!
 
11. Guinness, Of Course!
Guinness is the most notable drink of Ireland, known for its dark, rich taste. Arthur Guinness began creating and perfecting this black beer in 1799, according to the official Guinness website.
Over 200 years later, the beer is still incredibly popular both in and out of Ireland.
Not sure where to buy? This interactive Guinness map will help you find the nearest Guinness-selling location in your town.
Many pubs will promote stew and Guinness on St. Paddy's Day, both staples of the Emerald Isle. With an endless amount of stew recipes and plenty of beers to go around, you are on your way to living like the Irish.
Ireland has a way of making comfort food delicious and easy. From hearty stews to crispy apple cakes, there are plenty of St. Patrick's Day food traditions to try out this year.
Which ones will you try? Any new spins to put on these traditional dishes? We want to hear about them! Comment below! ☘ 🇮🇪