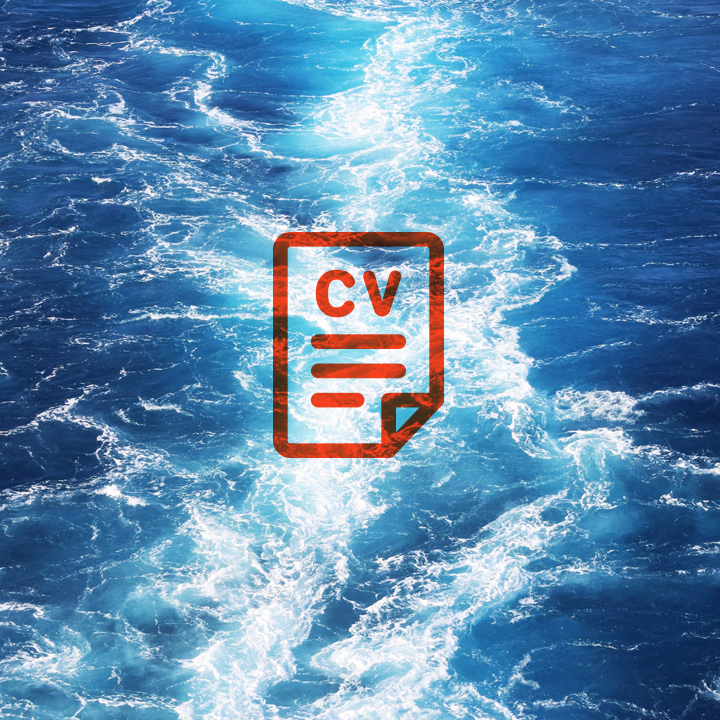 Feeling stuck in your 9-5 job? Need a change of pace and scenery? Time to look into cruise line jobs!
From cruise line directors to housekeeping, there are many ways you can work and live on a boat.
Here is everything you need to know about landing the best cruise line jobs. ⛴
Where To Start
The best way to determine if cruise line life is for you is to look into each cruise line employment opportunities.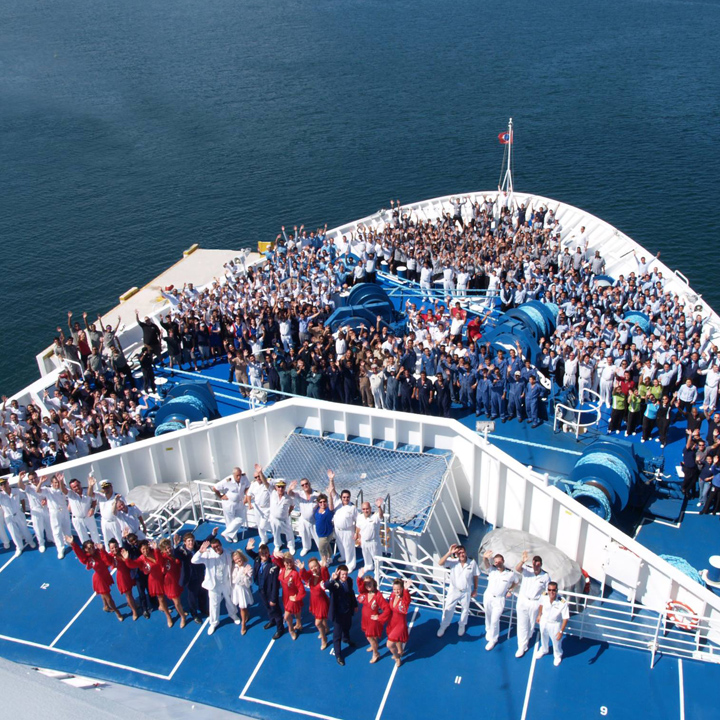 Cruise Job Finder lists several cruise lines that are the best to work for, including Carnival, Norwegian, Holland America, Costa Cruises, Cunard Line, P&O Cruises, Disney, Royal Caribbean, and Princess.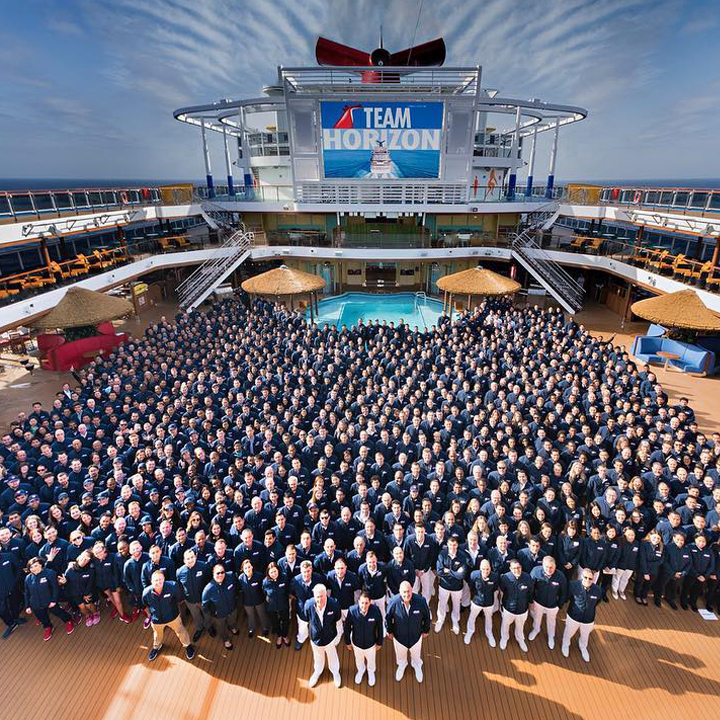 Carnival Cruise Line vows four things to its employees: they are valued, they are enriched, they are energized, and they are fun.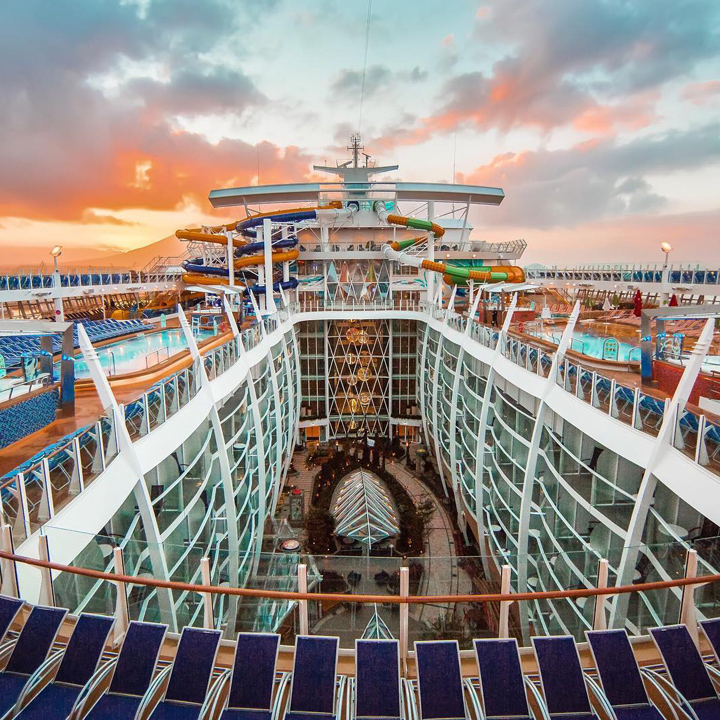 Royal Caribbean says "welcome to a career without boundaries". This cruise line wants you to consider that a cruise line job is a 24-hour operation, but there's also time to have fun and relax.
In addition to checking out each cruise lines employment pages, we recommend you read personal articles or blog posts about working on a cruise line.
Decide which part of the cruise line business would be a good fit for you.
There is a wide variety of positions to be held on cruise ships. After all, the cruise ship operates even while guests are asleep. To break up the wide range of positions, let's look at a few: Housekeeping/Accommodation, Entertainment, Food, Management, and Marine Operations.

Housekeeping/Accommodation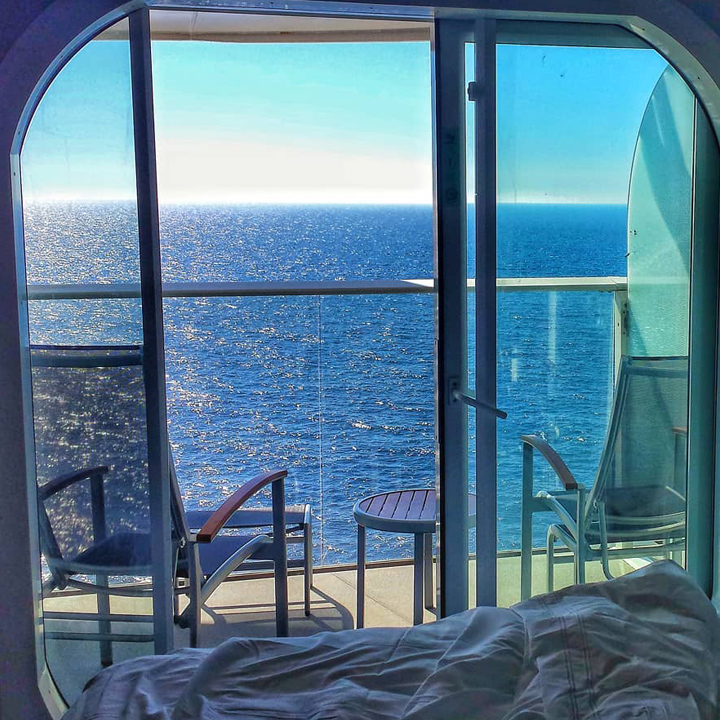 These positions include housekeepers, assistant housekeepers, cabin stewards/stewardesses, tailors, and laundrymen.
These positions only require that you know good English, but some require previous cruise ship experience.
If you are someone who likes to clean, has a knack for it, or simply doesn't want to interact too much with the guests on the ship, then housekeeping is for you.

Entertainment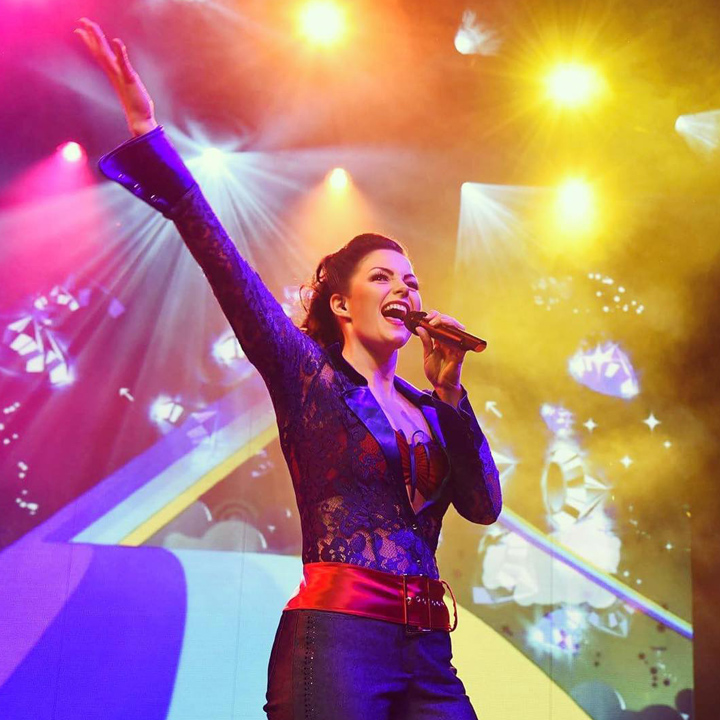 Cruise ships hold shows almost every night of the week, from comedy shows to dance extravaganzas. Therefore, cruise ships need dancers, actors, singers, comedians, and entertainers.
This is one way that you can work on a cruise ship! Auditions for these positions are usually held in various cities, but oftentimes, a resume and video audition are also accepted.
Have you ever dreamed of being a Cruise Director? That crazy fun person that gets the crowd hyped up before shows or dancing with grandma on the pool deck?
You could be the next Cruise Director! This position looks for someone with an energetic and enthusiastic personality, as well as someone who interacts well with others and can solve challenges that arise with guests.

Food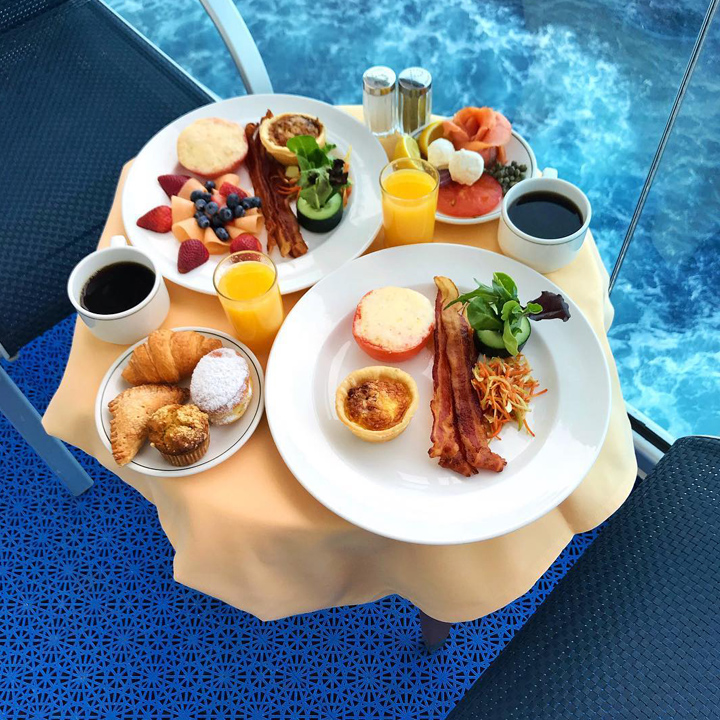 Chefs, waitstaff, and bartenders are common positions both on and off the land. These positions look for experience in the food industry, especially chefs and bartenders.
Are you a chef that specializes in omelets and breakfasts? Have you worked at the local brunch spot for years? Consider applying to be a chef on a cruise ship, and you might be placed as the omelet-creator (not a real position name, but it sounds cool)! 😊

Management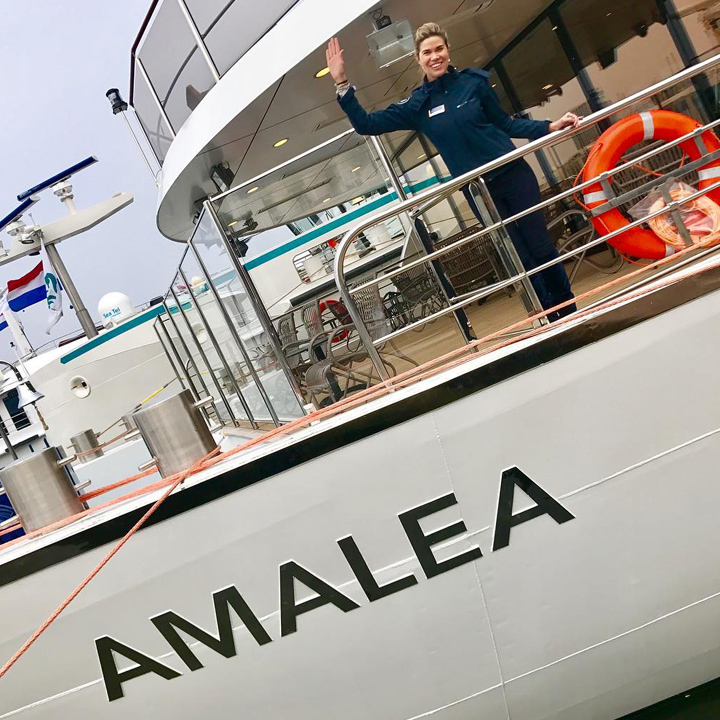 None of these positions would be possible without the support of management. Cruise lines need management positions both on and off the boat. Prior experience working in management is certainly a plus when applying for these positions.

Marine Operations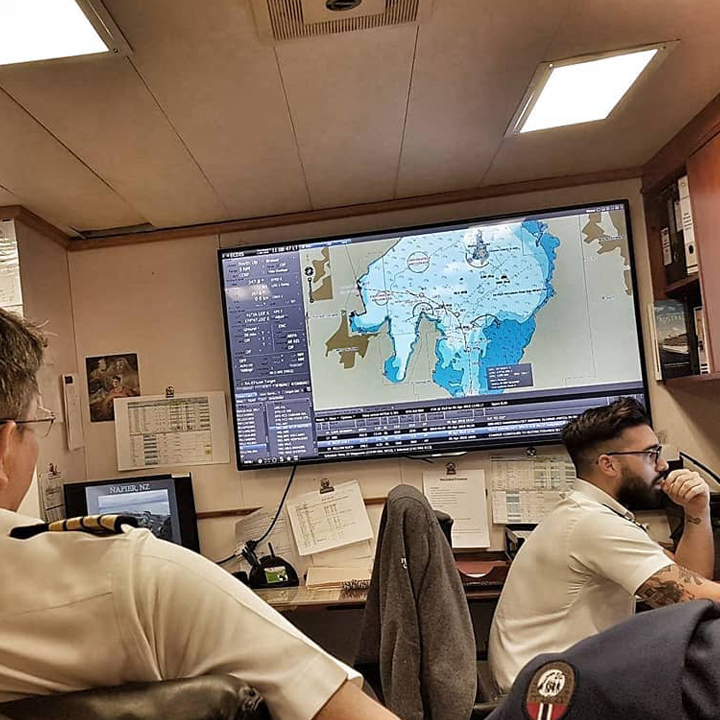 Each ship needs a crew to make sure the cruise is efficient, safe, and enjoyable. One way that cruises are so great is that they are smooth and on time with ports and destinations.
Each vessel is supported by captains, engineers, repairmen, and seamen and women. These crews ensure that the ship is safe, but that life-saving equipment is working properly at all times.
All Cruise Jobs is a fantastic resource for finding any of these positions. This website compiles open positions from various cruise lines in one spot. Additionally, they are separated by department.

A Few Things To Remember:
Hours can be sporadic.
Cruise ship work revolves around the guests on the boat. So work schedules and hours can be random and some days quite long.
There's always a chance that you will have to work extra hours, off hours, or during the night depending on which department you are in. Maybe that's something you are looking for and something you'd like!

While there isn't much downtime, there are separate employee amenities for when there is.
There are several accounts from former and current cruise ship employees that say they are always "on". This, at first, was hard to get used to.
But for many, it is just a part of the job now.While there may not be much downtime, there are separate employee amenities to enjoy when there is. Some cruise lines offer gyms or libraries for their employees. Plenty of places for you to relax when you aren't working.


You can work on a boat and see some cool places while you do!
Cruise line employment can be very rewarding for travel lovers. Seeing a destination from the boat as well as exploring near ports is a different experience than we are used to.
Maybe you want to see parts of Central America! Working on a cruise is one way to do that. Just remember that there will be times that you may not be able to explore at the port.

When choosing which line you'd like to work for, know that some cruise ships are more family-oriented.

If running children and toddlers aren't your forte, that's okay! Steer away from the cruise lines that are geared towards family environments.
For instance, many families climb aboard Carnival's "Fun Ships" that have water slides and other kid attractions, whereas the Royal Caribbean is generally a ship full of adults and elderly.

In any case, consider a cruise line job if you're tired of your current job. There are plenty of opportunities, but considering contracts span for months at a time, it's important that you are making the right choice.
Through personal research, communicating with former employees/reading their personal accounts, and finding something that you enjoy working in or aspire to work in, you can find the best cruise line job for you. 😎
What kind of cruise line positions interest you? Let us know below!