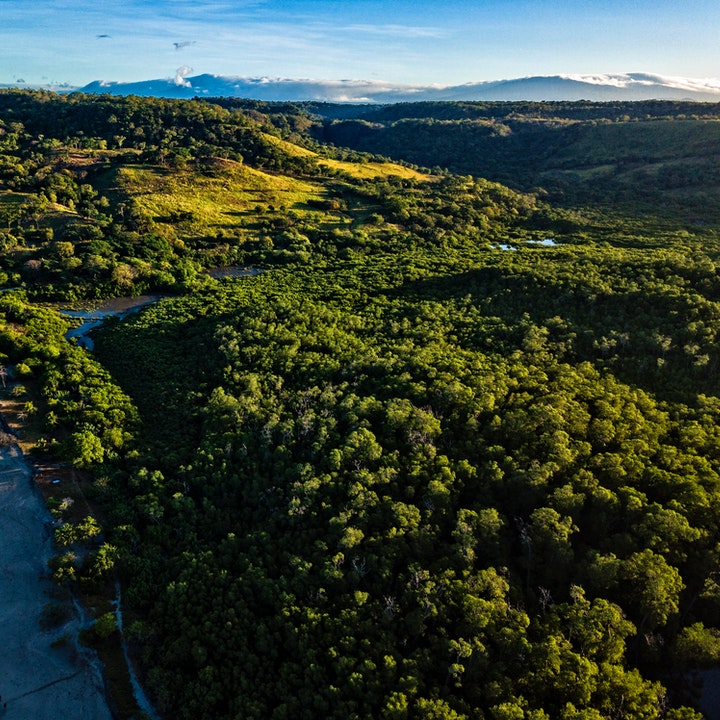 Costa Rica is the ideal destination if you want to stay active but also relax, if you're an eco-tourist, or want to visit one of the best beaches in the world: Manuel Antonio Beach.
With plenty of eco-tours, family-friendly activities, great nightlife, and friendly locals, travel to Costa Rica is a must for this lifetime making it #7 on our list of the 10 Best Countries to Visit in the World.
When you travel to Costa Rica, take a look at our guide below to get started with planning. Psst! Get your travel journal ready for this one, you're going to need it!
This trip is great for solo travel, couples, and families. Be sure to pack hiking boots, a towel for the beach, and get ready for some fun in the sun!
General Information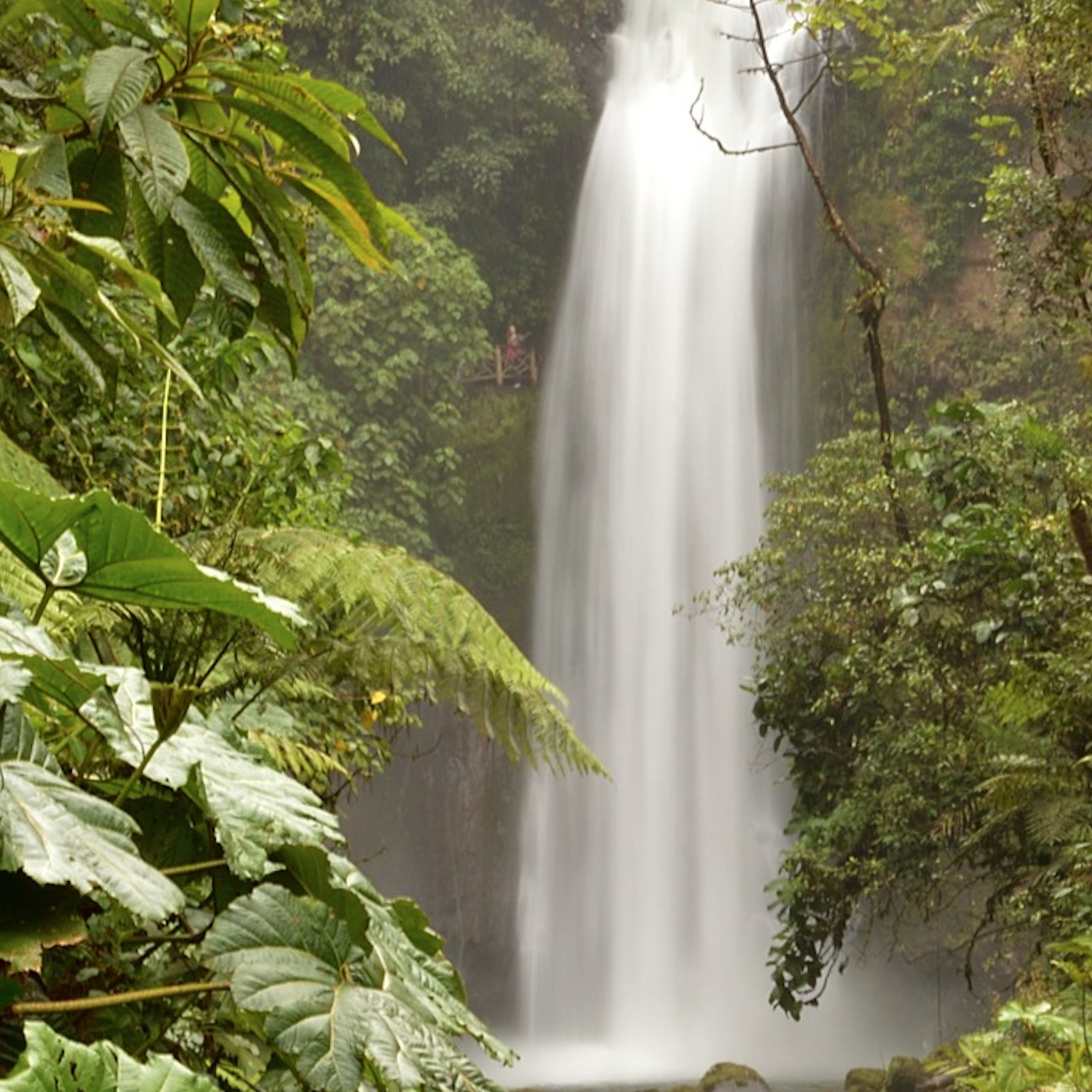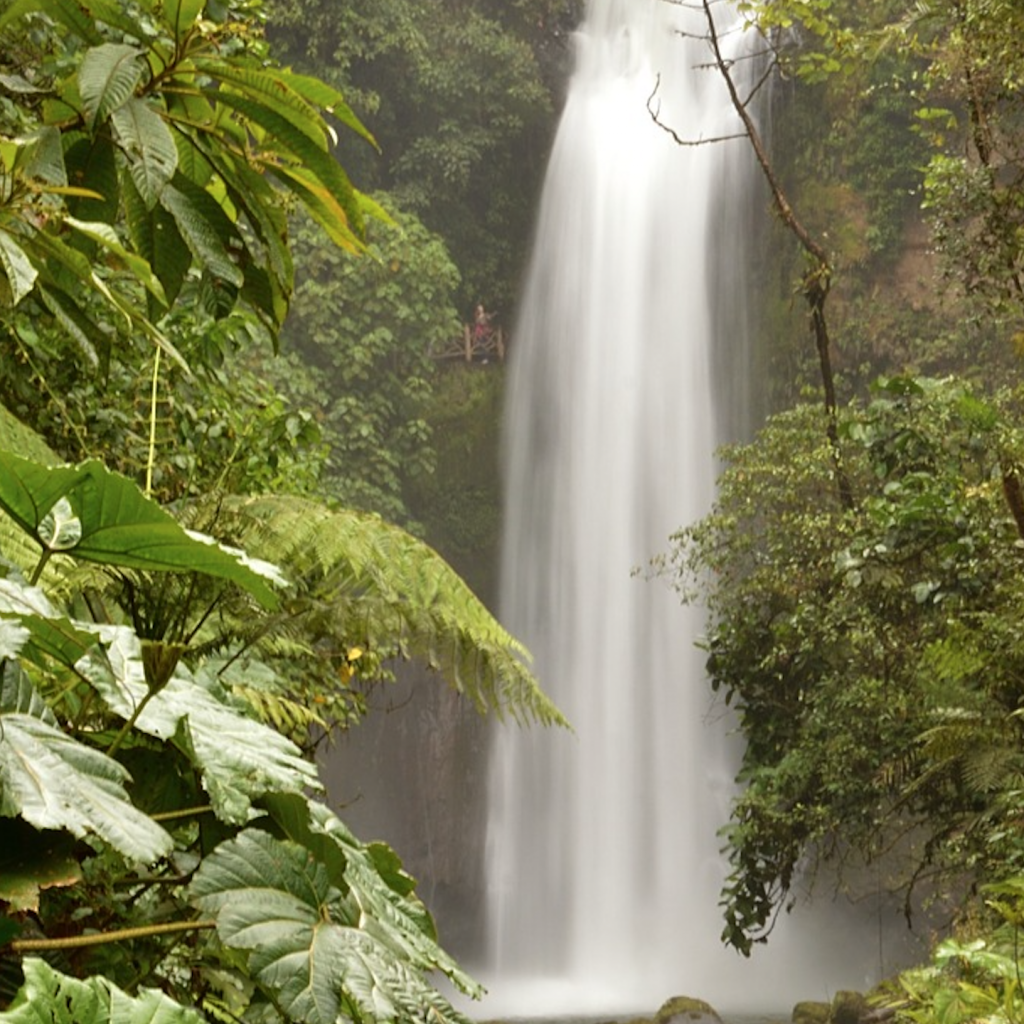 • Population: Roughly 5,094,118
• Capital: San Jose
• Location: Costa Rica is a part of Central America, between Panama and Nicaragua.
• Flag: Red, white, and blue stripes including the coat of arms of Costa Rica.
• Time zone: North American Central Time Zone
• Currency: Costa Rican colón
• Language: The official language is Spanish. Recognized regional languages include Mekatelyu, Bribri, and Patois.
• Climate: Costa Rica is home to a tropical climate year round. Summer or dry season is December to April, and winter or rainy season is May to November.
• Religion: Costa Rica is the only state in the Americas that has Catholicism as its state religion.
• Visa Requirement: To find out if a visa is required for your country — and easily get yours if needed — check out iVisa.com.
• Best Time of Year to Visit: Visit Costa Rica during the dry season, mid-December to April. Best weather, but also the most expensive time.
Health & Safety
• As of July 2021, the CDC does not recommend travel to Costa Rica. Rates of COVID-19 in the country are still very high. If you must travel to Costa Rica, make sure you are fully vaccinated before travel.
• Find information regarding COVID-19 and Costa Rica here: https://cr.usembassy.gov/covid-19-information/
• Follow the CDC guidelines for current travel advisories, as well as the U.S. Embassy guidelines.
Typical Costs in Costa Rica
• On a cheaper budget in a hostel, you'll spend $12-$25 per person for a dorm bed or $30-$55 for a couple in a double room or cabina.
• According to Nomadic Matt, "On my budget of $43 USD a day, you can afford cheap rooms, mostly local food and some Western meals, going out, and many activities."
• If you go to more luxurious places, take taxis often, book several adventure tours, you will rack up more money.
Food to Eat in Costa Rica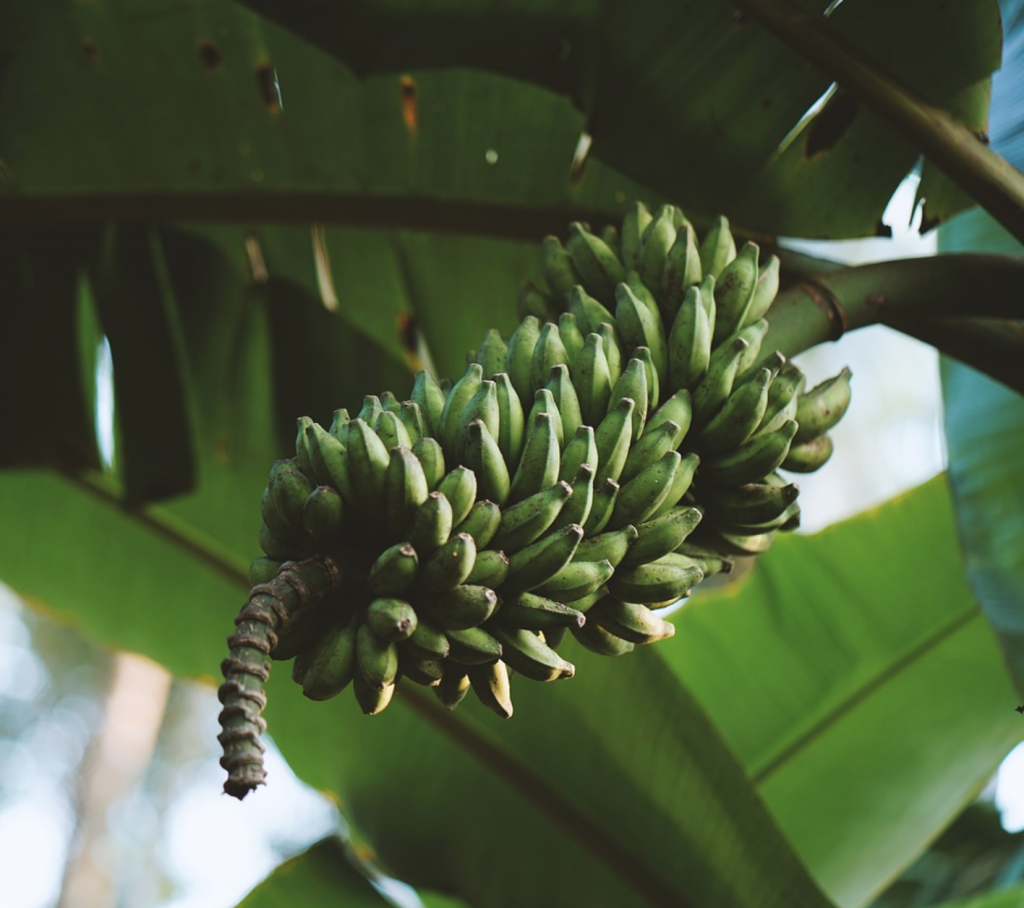 • Gallo Pinto or "painted rooster," is a favorite rice-and-beans concoction that is commonly considered the national dish of Costa Rica.
• Casado is a filling lunch meal, more of a platter featuring cooked rice and beans with green or pasta salad, plantains, and sometimes meat. Other sides include French fries, tortillas with cheese, sliced avocado, eggs, corn, and picadillo. Depending on which part of the country you're in, will change what kind of meat is included.
• Ceviche is a popular marinated raw fish dish that is served chilled. While there are many takes on this dish, Costa Rica most often uses tilapia, finely diced vegetables, lime juice, and cilantro. Find it in restaurants or food carts when you travel to Costa Rica.
• Arroz con Leche is a dessert featuring rice mixed with milk, sugar, salt, lemon zest, and cinnamon sticks. All we can say is…yum!
• A tamal is similar to a Mexican tamale, however not exactly the same. Costa Ricans cook these with garlic, whereas Mexican tamales are more often spicy. Also, tamals are wrapped in banana leaves, whereas Mexican tamales are wrapped in corn husks.
• Chifrijo is a combination of chicharrones(fried pork rinds) and frijoles(beans). The dish is layers of chicharrones, frijoles, rice, and tomatoes or pico de gallo. It's served with fried tortilla chips, corn tortillas, or bread.
• Plantains are aplenty in Costa Rica, they are usually fried and used as side dishes. They make a great snack when twice fried to make tostones or flattened and deep fried to create patacones. Top with salt and pico de gallo!
• Alle de Carne is a Costa Rican beef stew including cassava, carrots, corn, plantains, taro root, and other vegetables. This hearty meal will fill your stomach and be offered with a side of rice and beans.
• Fruit! Remember that the fruit grows in this beautiful tropical environment, so be sure to have it all!
Drinks to Try in Costa Rica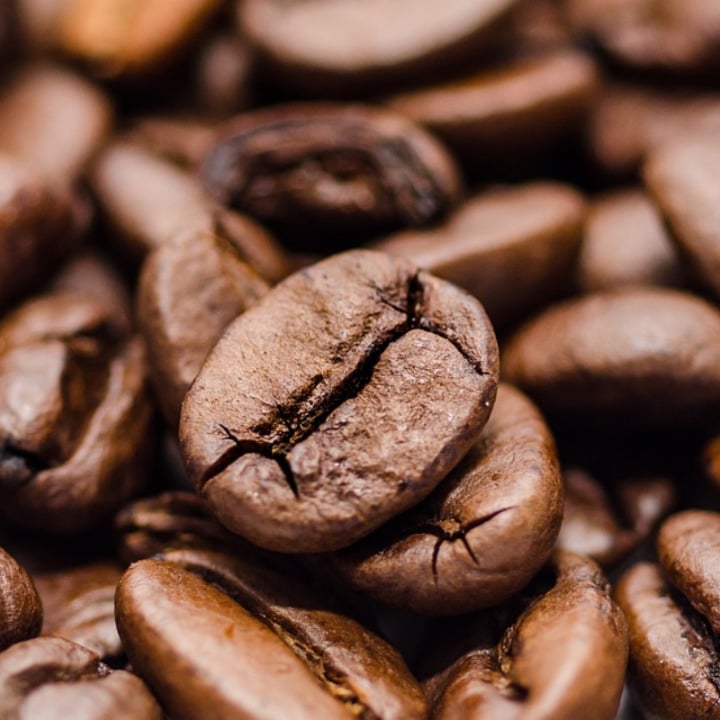 • Costa Rica is known for its coffee, and when you visit this beautiful country, you must have a cup. You can book coffee experiences too! Psst! Check out our list of the 21 Best Coffee Shops in the World.
• Agua dulce is made with boiled water or heated milk and a piece of tapa de dulce, a liquid extracted from sugarcane (once molded, it resembles a chunk of brown sugar).
• Resbaladera is a cold creamy drink that includes rice, barley, sugar, cinnamon, cloves, vanilla, water, milk and nutmeg. When you travel to Costa Rica, this drink should be on your list.
• Chan is made from a plant that is part of the mint family, so it has a light minty taste. It's mixed with rosemary, thyme, and lavender and it forms a gelatinous coating like chia seeds do when soaked.
• Guar, or Cacique, is the official liquor of Costa Rica, and although it is similar to rum it tastes more like vodka. A chili guaro is a traditional shot featuring tomato juice, lime, hot sauce and Lizano sauce.
• Cerveza is beer and it's a must-try drink when you are in Costa Rica.
• Refrescos are fruit smoothies made with water or milk, often called "frescos" for short. With all of the beautiful tropical fruit in the country, these are a great beverage on a hot day of adventuring!
Top Cities to Visit in Costa Rica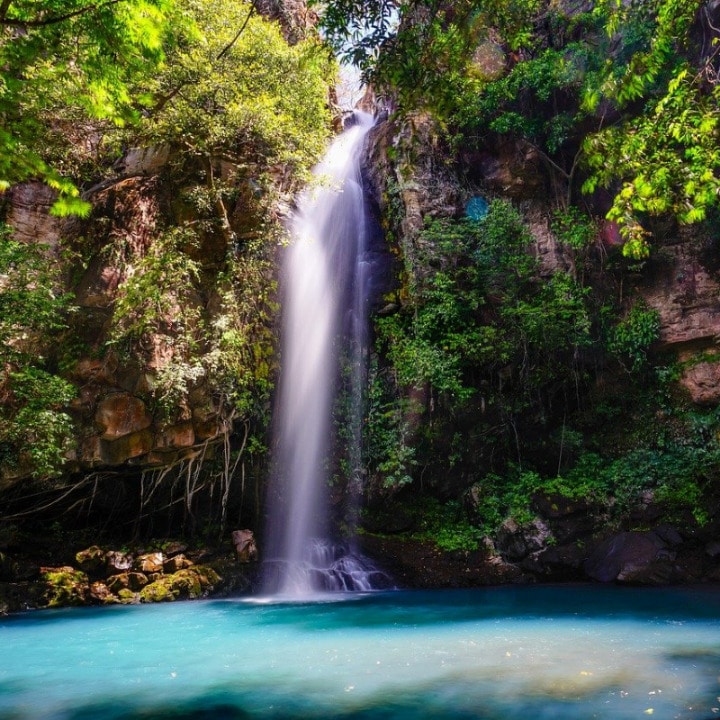 • San Jose is the capital of beautiful Costa Rica, home to Victorian mansions, and tons of coffee plantations. Check out the Teatro Nacional Costa Rica (theatre) for a look into the country's history, the Pre-Columbian Gold Museum, and the Jade Museum. Although this city is often seen as a hub, we know you'll enjoy your time here whether it's a few days or a few hours.
• La Fortuna de San Carlos sits in a lovely part of Costa Rica that brings together two beautiful wonders: Arenal and La Fortuna Waterfall. These are both must-sees when you visit the country, but while in this city, enjoy hot springs, hiking, and relaxing near these sights.
• Tamarindo is a city to relax in, lay on the beach, surf, or go spotfishing. It's the ideal place to embody the "pura vida" spirit of Costa Rica, which means "pure life" in Spanish.
• In Garbito Municipality, visit Jaco Beach, the NEO Fauna CR, gardens, waterfalls, and more.
Must-See Sights in Costa Rica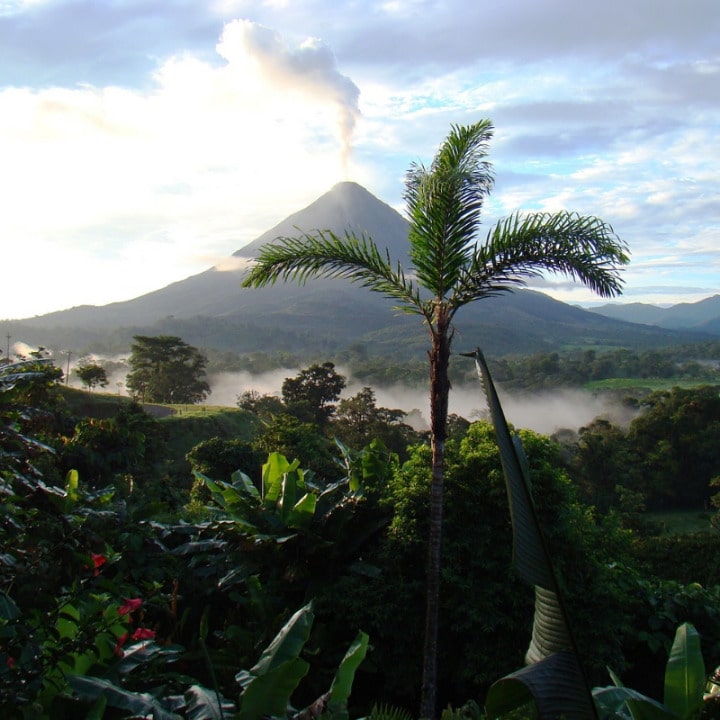 • Arenal Volcano National Park
• Parque Nacional Manuel Antonio
• La Fortuna Waterfall
• Venado Caves
• Rio Celeste
• Poas Volcano National Park
• Manuel Antonio National Park
• Rainmaker Aerial Walkway
• The National Theater
• Lankester Botanical Gardens
• The mysterious stone spheres
How to Get Around Costa Rica
There are a few options for traveling around Costa Rica. Luckily, Costa Rica is well connected with flights in and out of the U.S., Canada, and Central and South American countries.
While you're there, consider taking a bus to get to another part of the country, they are cheap and reliable, both regional and local busses. You can rent a car or a motorcycle, just keep in mind roads can be rugged, so insurance is important. Finally, taxis are an option. You do not need to tip them and bargaining is acceptable.
Bucket List Experiences in Costa Rica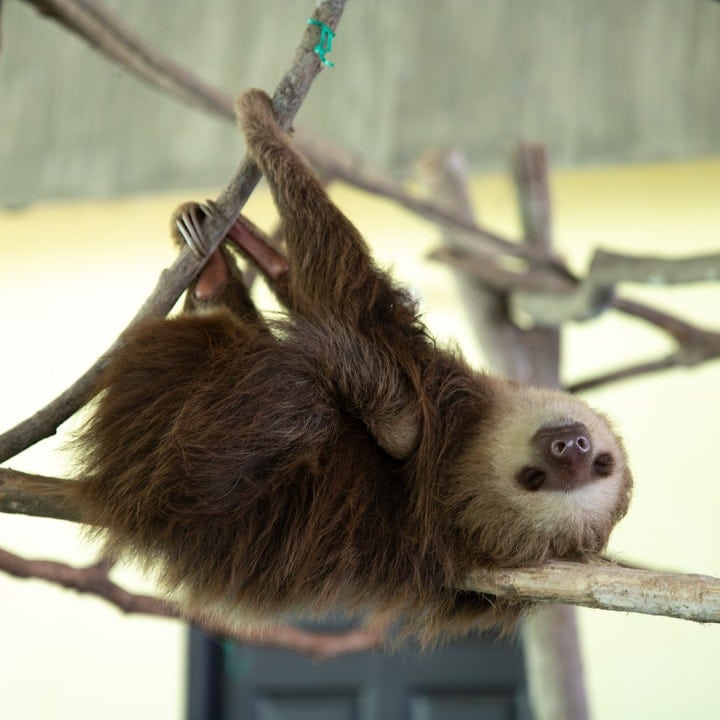 • Coffee Tours. Take a tour of a coffee plantation or a chocolate plantation. These do not come around just everywhere!
• Sloth observation. How cute are these little guys? In addition to sloths, take some time to enjoy nature and all of the wildlife that lives in this beautiful country.
• Rain Forest Night Tour. Another cool experience visiting the rain forest at night! Which animals will glow?
WHERE TO BOOK FLIGHTS:
Click here to find the best flights to Costa Rica
WHERE TO BOOK ACCOMMODATIONS:
Click here to find the best hotel deals in Costa Rica.
Click here to find housesitting opportunities in Costa Rica.
Click here to find hostels in Costa Rica.
Click here to find the best vacation rentals in Costa Rica.
Best Travel Tours and Packages in Costa Rica
GAdventures: Costa Rica Quest – 9 Days
TourRadar: Costa Rica Ocean Waves & Sunsets – 8 Days
Intrepid Travel: Classic Costa Rica – 15 Days
Additional Reading About Costa Rica
• Podcasts: Move to Costa Rica Podcast, Costa Rica Pura Vida Lifestyle Podcast, No Sos Especial
• Books: 'It's Every Monkey for Themselves: A True Story of Sex, Love and Lies in the Jungle' by Vanessa Woods, 'Oro' by Cizia Zykë, 'Green Phoenix: Restoring the Tropical Forests of Guanacaste' by William Allen
• Movies to make you fall in love with Costa Rica: After Words, The Blue Butterfly, El Lugar Más Feliz del Mundo (The Happiest Place in the World)
• Check out these Journo Adventures of travelers who've documented a trip there: @Halmath enjoyed the beautiful nature and animals of Costa Rica in Monteverde, @Hharty explored the delicious cafes of San Jose, and @Emmaf_5 made a quick stop in Costa Rica before crossing into Panama.
Now that you've seen our guide to travel to Costa Rica, what did you think? Leave us a comment below!