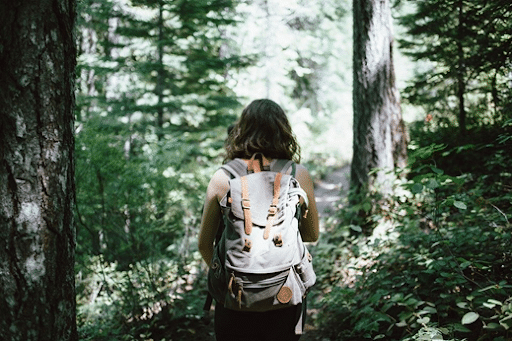 Backpacking is not for the faint of heart. A backpacker has a free spirit, does not stop in front of the difficulties that may arise, and does not feel linked to states of comfort. On the contrary, they can push themselves to the point of arriving home more tired than when they left.
So, if you're wondering how to go backpacking like a Pro, we've prepared some tips on everything from the accessories you will need to how to organize them inside your backpack. Every good trip is preceded by a moment of "how do I prepare for this?", and it's always nice when someone's curated a list of dos and don'ts.
First Things First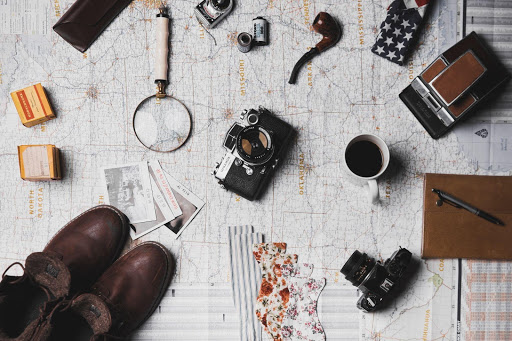 Think It Through
Ok, this might sound a bit "duh", but backpacking through the Middle East for 3 months isn't a decision to be made lightly or in the spur of a moment. Although the idea of an impromptu trip across The Globe sounds tempting, the reality is a bit more complicated.
These backpacking trips should be a once-in-a-lifetime experience and that requires at least a little bit of planning. So, start putting pen to paper (or an app on your phone, if you're that techie) and plan away. Where to? How long? When is the right time? Am I up for it?
Do Your Research
Remember, Google is your friend. Use it to get acquainted with the places you'll be traveling to. Do you need vaccines? Do you need a visa? What's the weather like? These simple questions, if not addressed, can cause a lot of mishaps along the way. The more prepared you are, the better.
Take your time and dive into the culture, the places you want to visit, and the foods you want to try. It's also a good time to pre-book some experiences if you come across any activities you already know you want to do. A lot of times, if you book in advance, you get special discounts and it will also take away stress once you're there.
This, however, is completely up to you and how much of a "plan-ahead" person you are. I like to have what I call a "flexible guide", an idea of the things I'd really like to do or see, but allowing room for flexibility and improvisation.
Consider carefully who you want to be your sidekick for several weeks. Ideally, it should be someone you've traveled with before, or at least, someone you've spent a decent amount of time with. You might get along perfectly well when you hang out on weekends, but do you think you could share a tent with them while backpacking for multiple weeks?
Or maybe you've decided to embark on this adventure solo, which is also a common decision. If so, my suggestion is to read a lot. Look into blogs written by people who've traveled alone, explaining their experiences, their advice, their tips. This will make you feel much more comfortable and prepared.
Make A Budget
Now this part might be the least fun of them all, but it's crucial. Many times, we don't really make a proper budget for a trip like this, and then come the surprises like the unexpected currency exchange rate or the crazy cost of living of the country we're traveling to.
Making a budget can be as simple as grabbing pen and paper and writing down all the expenses you're counting on and their estimated cost. However, there are many online resources that will do all this for you and even present it in an attractive visual way.
You'll have your fixed expenses, the ones you've already paid for, and the daily budget you set aside for the things that happen along the way. It doesn't really matter how you decide to do it, it's just very important that you do.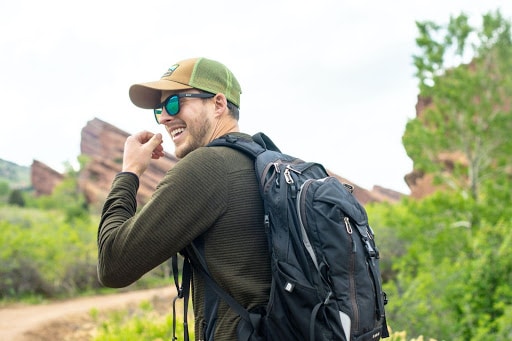 Backpacking trips can have different durations and you can do them outside your hometown or even on a different continent. They can last 2 days or several months, it's all up to you. After deciding where and how long your trip will last it's time to start to think about what you will take with you.
Our first and most important tip is: PACK LIGHT!
Take only items you will use for sure and are needful while you're out there. I'm sure you won't need that unicorn you found somewhere in your closet and haven't used for the past two years, but you think you will need it during this trip, forget it!
You can find many articles around the internet that will give you precise checklists for pretty much any trip you have planned because someone out there has already been there, done that, and curated a nice little list for you.
Now, what's really important no matter where you go?
Choose Your Backpack Well
Depending on the type of trip you're planning and the duration of it you can choose a bigger or smaller backpack.
If you're going for a weekend trip, a 25-50 liter backpack should be more than enough to fit your clothes, sleeping bag, food, first aid kit, and a few other things. But, if you're going to spend a few days or even weeks, choose a 50 to 100 liters pack, which can fit more clothes, food and some extra objects you can use along your trip.
It's all the better if you can go waterproof, so your belongings are safe in case of adverse weather. Also, make sure it has plenty of compartments and pockets so all your stuff can be neatly organized.
COOL TIP – make your backpack extra special by adding your own touch to it. You could easily up your game by having some personalised badges made, making your bag cooler and easier to spot when left beside fellow backpackers' belongings.
Useful Clothes & Good Shoes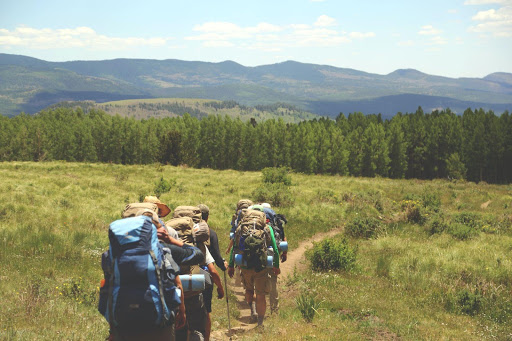 It's important to keep in mind that you will only take what you will use for sure, if you think 'I might need it' leave it. While backpacking you have limited space, so let's save it for extremely necessary objects, such as cotton t-shirts, convertible cargo pants, pairs of socks, and windbreakers.
You want clothes that are lightweight, appropriate for different weather conditions, and easy to clean (stay away from whites preferably).
And of course, having a pair of sandals or hiking shoes is really important when you're preparing yourself to walk a lot and explore as much as you can. It's definitely worth investing in a good pair of shoes, you'll appreciate it later.
The good thing about investing in something like this is that it will last you a very long time, it might seem like a lot of money at once, but over time, you'll realize that it was completely worth it.
Food And Water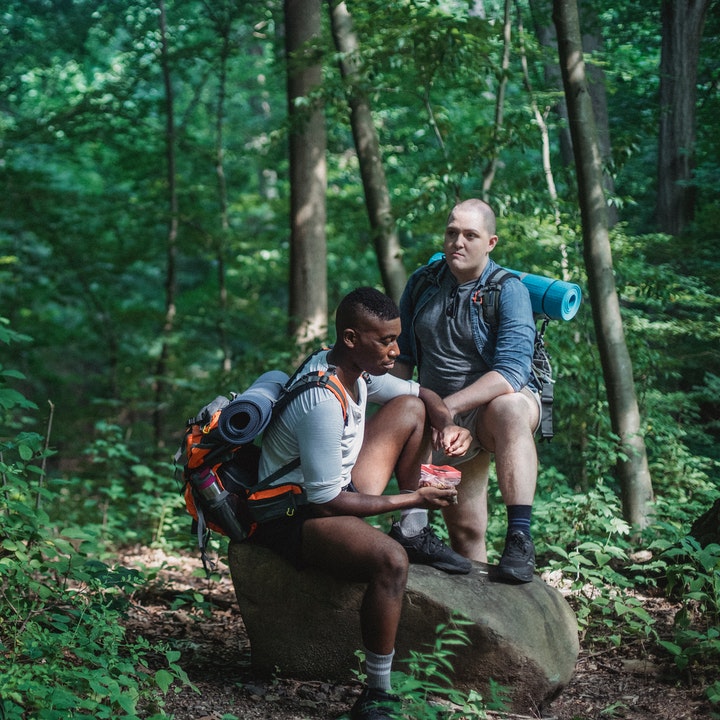 Whether you are taking a short or long trip, it's nice to have food that can last for long, gives you enough energy during the day, and tastes good. You can organize a meal plan to see which days you will have to cook and how much you actually need and also bring some snacks to eat during the day.
And water is key guys, gotta stay hydrated. When it comes to drinkware, it's nice to look for a multi-functional object, something you can use to drink something cold during the summer, and that will keep it warm during the cold winter days.
First-Aid & Basic Tools
It doesn't matter if you're backpacking in the city or in the mountains, sleeping in a tent or a hostel it's really important to keep in mind that accidents can happen and you should have some kind of basic on-the-go quick fixes.
It's also really handy to have some basic tools on you, nothing fancy, just enough to get you through any unexpected incidents, like having to open a soda bottle. Keep in mind though, if you're planning on taking a plane, you should buy your tool kit once you arrive at your destination as sharp objects will not be allowed on the flight.
How to organize everything inside your backpack?
After you take into consideration what are the main things you should have in your backpack, it's also important to know how to organize them on the inside, doing it most easily and practically as possible, because it's awful to take everything out trying to grab something from the bottom of the bag.
Thinking about that, we prepared 10 tips about how you can organize your backpack:
If your backpack is not 100% waterproof, try putting a pack liner on the inside, to protect everything you need to stay dry in case it starts raining.
The first things you should put on the bottom of your bag, are the ones you will use the least, like things you won't be using during the day. Such as extra clothes, pajamas, etc.
Followed by a top quilt or sleeping bag as you won't need to pull it out until the night. Stuff it around every corner, using all the space you have. Once you're done, smash it down until you get all the air out, saving space.
Stuff your tent or hammock, but keep your tent poles separate as in that way you can fit it in your bag horizontal, compressing if needed. You can put the poles in one of the exterior side pockets of your backpack. It will allow your tent to compress a lot more inside your pack and makes no difference if the poles get wet.
Keep the heavier things in the back of your backpack, closer to your body, because in that way, anything that is closer to your body will be closer to your center of gravity and it won't feel so heavy while walking.
When it comes to food, your food bag will be one of the heaviest things in your bag, so some good advice is to put it close to your body, and on top of your bag, and if you get a bit hungry during your walk, it will be quite easy to take some food out without making a big mess.
On the outside pockets you can throw stuff you will use during the day. So it's good to have quick access to them. Want to know a good example of something you can put there? Your first-aid kit! In case you have an emergency, you'll want to get your medical pack asap.
Keep a bottle of water, a rag, and some snacks, on the exterior pockets as well. In that way, you will only open your backpack during lunch, and won't lose a lot of time.
Depending on where you are backpacking you can put your documents, wallet, and keys inside a Ziploc bag, in case you're afraid it might get wet.
If you have a portable chair, you can put it on the top of your backpack and cinch that down with an over strap. Making it easy and very accessible to get if you want to sit somewhere.
The main idea is to organize everything as practically as you can, having the essential items you need closer to you, but also distribute the weight in a way it won't feel so heavy while walking.
If You're Backpacking In A Different Country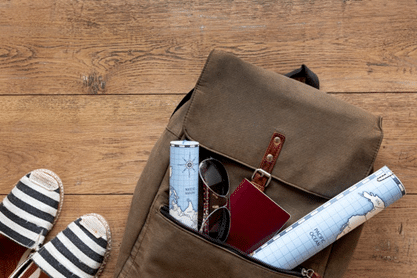 During the circumstances we went through in 2020, many of us decided to change our routines, find new inspirations, and started making plans about all the different places we want to visit when it finally comes to an end and we can travel again.
If you're one of these people who are already planning your next trip and desperately want to go backpacking make sure all your affairs are in order before hitting that "book flight" button.
These items might seem a bit obvious, but it never hurts to double-check that you've got them all covered and not be surprised by, let's say, an expired passport.
Passport: May sound stupid, but be sure that your passport is valid, at least 6 months before it expires, it can save you from a lot of problems.
International Vaccination Certificate: It is a kind of 'medical passport' that is recognized internationally and may be required for entry to certain countries where there are increased health risks for travelers.
Travel insurance: Some countries require Travel Insurance coverage, but even where it is not mandatory it is worth having that extra security in case of health problems. Travel insurance is important when heading to any destination in the world. We know that accidents happen and health problems are unpredictable. We will avoid having problems during the holidays. You have to be ready to face all the challenges of the trip, even the unforeseen ones, like that bellyache that suddenly appears, in a place where there is no bathroom. Not to mention that after the pandemic caused by the coronavirus, travel insurance gained even more importance. Stay tuned and avoid major problems.
Visa: The visa is an authorization to enter a country, usually made with a note in your passport. You need to check if the countries you intend to visit require an entry visa. Some countries do not require a visa but ask you to prove that you have enough money to stay in the country during the trip, present hotels (or hostels) reservation, return ticket, among other formalities. Always research what the requirements of the destination countries are.
Now that you've read it all, what do you think about our tips? Learned something new from it? We're excited to see you hitting the road asap and using all our tips. Let us know what you think about this post!
Danniele Vasco – Tourism Graduate, a passionate travel freak, and an avid writer. Grew up in Brazil and spent many years traveling through Europe & Latin America. Currently enjoying the beautiful weather of Barcelona, which brought her closer to the city of her dreams, Paris.