Hostels are not always the first choice for adults, because of some of these hostel myths.
But fear not! The Journo team is here to separate fact from fiction and help you find a great hostel while doing it. It's time for some Hostel Myth Busters!
Myth: Hostels are for young people who want to party.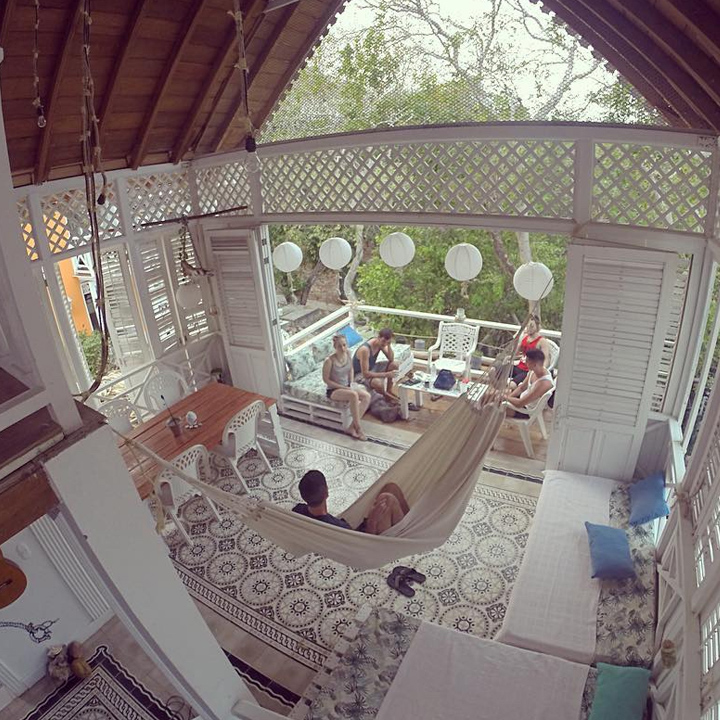 One of the great things about staying at a hostel is that you will meet new people. But you always have control over who you spend time with! Most hostel guests have one thing in common – they love to travel! So keep this in mind, and keep your mind open to the people around you. 😎
Oftentimes, hostels will write directly on their website or on booking platforms that they are social hostels, which means there's always a social life buzzing around. If this is not what you are looking for as an adult, then simply do not book that hostel. There are plenty of other options that are not a party scene.
Keep in mind, hostels were made for travelers to meet each other and the experience is what you make of it! 👍🏼
The choice is yours: if you want to be less social, book a private or double room. Or book a slightly bigger room and hear other traveler's stories and tips!
Myth: Hostels are glorified dorm rooms.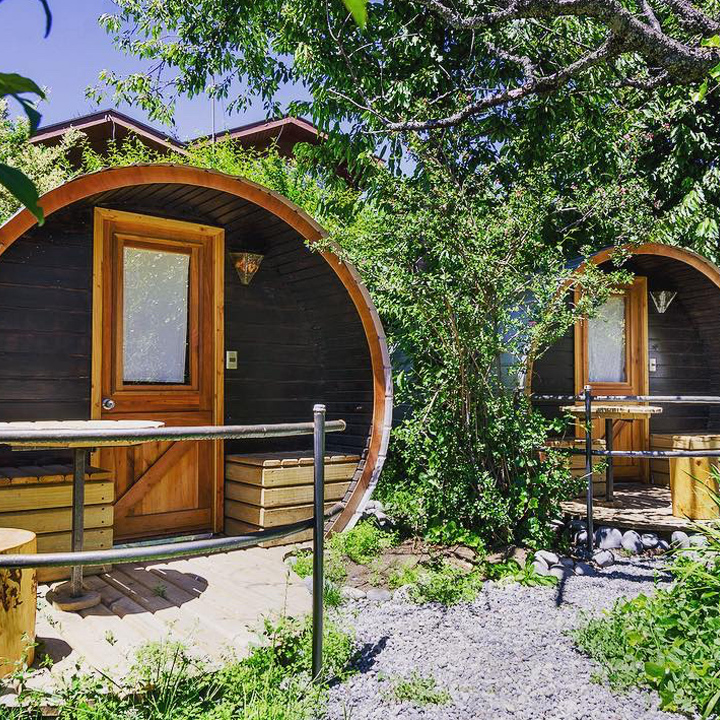 Yes, hostels have "dorm" rooms and this is the most popular option. But, they have doubles and singles too!
Hostels are most commonly known for having multiple rooms with multiple beds at super cheap rates. But almost 99% of hostels have other options – smaller dorms, same-gender dorms, doubles, and singles!
Keep this in mind when you book your stay. Simply opting for a more private room can make a hostel feel less like a young person's dorm – and more like a hotel or inn. If you choose one of these rooms, the price will go up, but you will have more privacy – which is important when traveling. Additionally, the beds will be standard beds, rather than bunk beds. No need to worry about falling off the top bunk!
Myth: Hostels are cheap and tacky.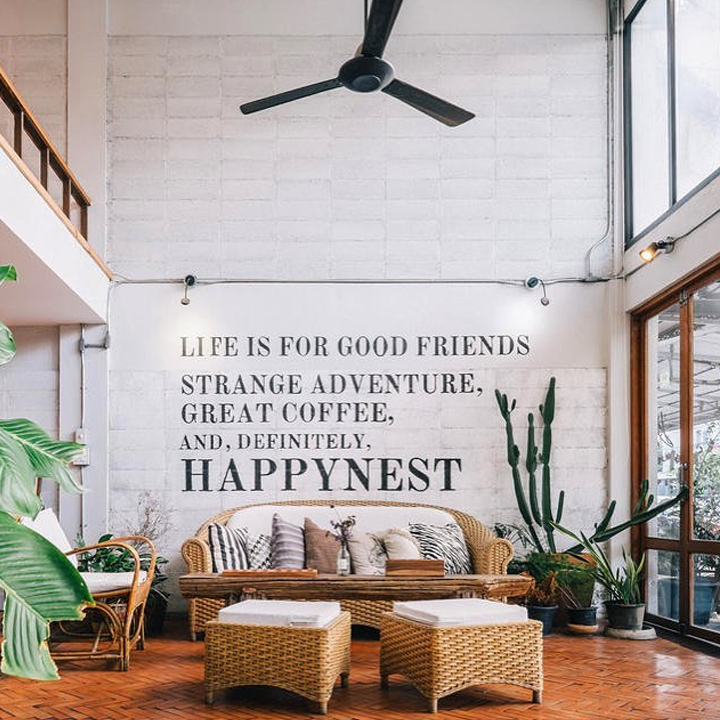 Hostels are much more sophisticated than you might realize. They can be sophisticated in their style, decor, and overall presentation. Some hostels can be quiet and serene places to relax at the end of the day, while others are livelier. Some have reading rooms, quiet rooms, restaurants, and bars.
This is where I stress the importance of really researching the hostels before you choose one. I personally use Hostelworld. I love this website because other guests leave reviews after they leave, each hostel has a rating, and there are plenty of photos for you to view.
By using Hostelworld, you know exactly what you're getting. So you are aware of the environment, the cleanliness, decor, location, and amenities before you arrive. There will be no major surprises.
Myth: Hostels hold zero events for adults.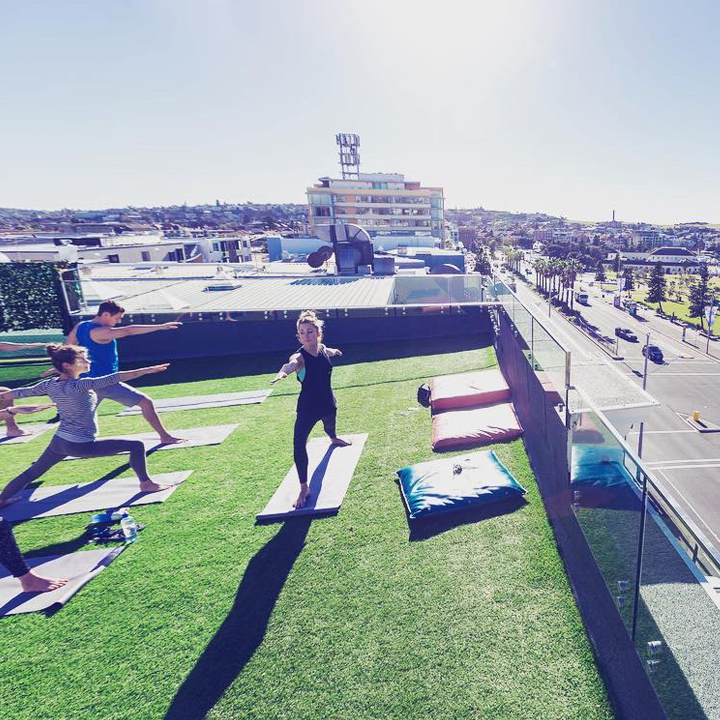 The best part about hostels at any age is the events that they hold. Some hostels partner with other hostels or local businesses, while some hold their own. Bar crawls are often on the schedule and a drink is usually supplied from each bar. Tour guides are educated on the area and the drinks, able to teach you about them along the way.
If bar crawls aren't on the agenda, then other events are available. I stayed at Berlin's Generator Mitte for a few nights in November. On the ground level, in the bar, there was an English comedy show one night. This was great because I felt safe, had a laugh, and met other people staying at the hostel.
Free walking tours are another great option. The people who run and work in hostels generally want their guests to enjoy their time in the city and get as much out of the experience as possible. Walking tours are an amazing way to learn some history, exercise, and get to know the area a little better. They usually leave from the center or main square of a destination, but make stops at hostels to pick up backpackers and visitors for the tour. These tours are free!
Hostels will advertise about the times and days of walking tours and when the pick-up time is. It can't get any easier!
Myth: Hostels don't have restaurants and bars. No complimentary breakfast is available.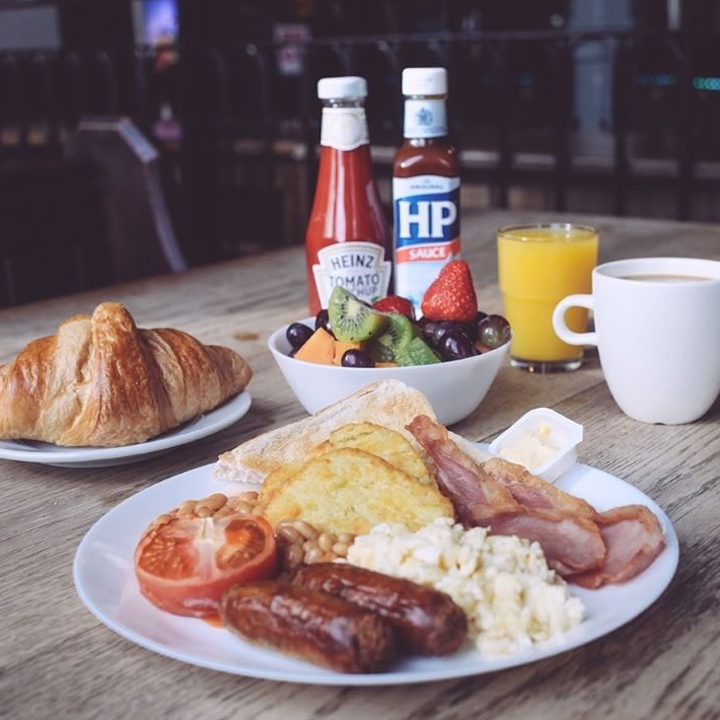 Hostels offer breakfast at discounted rates or are often free. That's one meal that doesn't need to be paid for. Saving you money and time. 😎
Additionally, the layouts and floor plans of hostel restaurants and cafes range from wide and spacious to small and intimate. But again, this is something to look into when researching hostels.
Myth: Hostels have no additional amenities.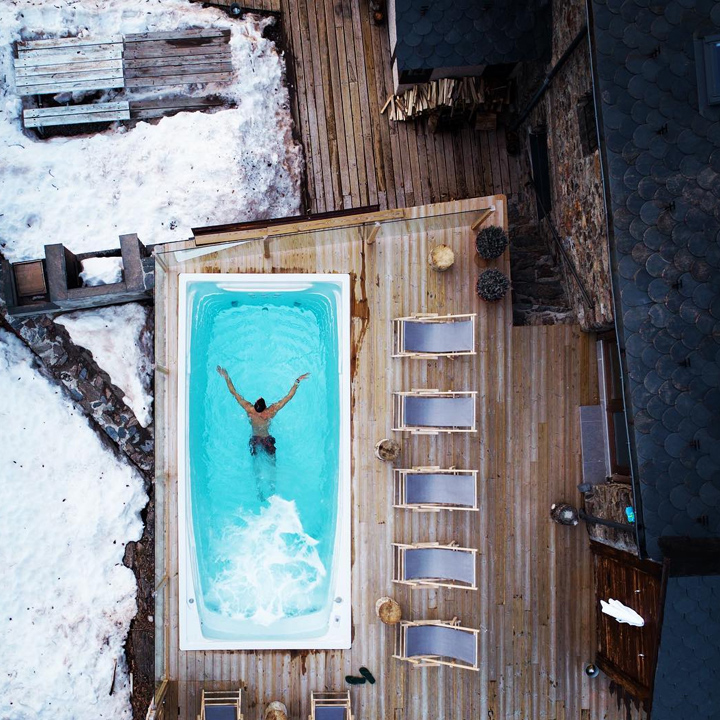 This couldn't be farther from the truth. Hostels can have bars and restaurants, but also patios, outdoor spots, kitchens, and reading rooms. Many offer amenities like laundry rooms, book exchanges, and luggage storage. These are all resources that are free to you or available for a small fee.
I don't know of many hotels that offer laundry services, so this is something to think about if you need to pack light and wash a load while you are traveling.
Hostels are incredibly valuable resources for travelers of all ages because of their supportive staff, locations, and amenities. Hostels form relationships with other hostels and other businesses in the community to make your stay the best possible.
I cannot recommend enough that you take advantage of hostelworld.com or hostelbookers.com. Try it out, and you'll see how easy it is to use.
If you're still unsure at the end of the day, call the hostel directly and speak with them about your stay. Give them specifics and most will be able to accommodate you or point you in the right direction.
Jetsetter did an amazing job putting together a list of the best hostels for adults, check it out here.
Have fun and enjoy booking your next trip. We hope we've debunked some of these hostel myths for you. Let us know in the comments which hostels you've found particularly adult-oriented! 😃