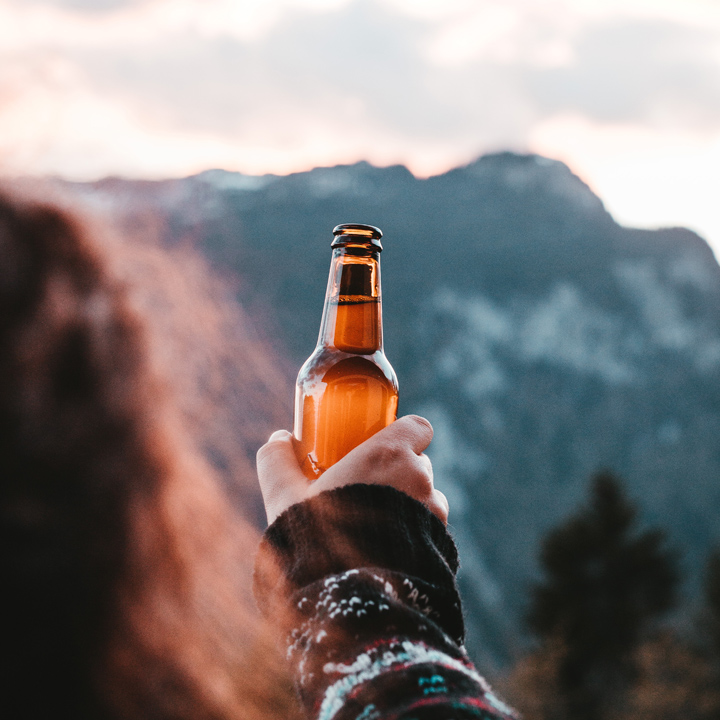 Sharing a drink together (of any kind) when traveling is worth celebrating!
So break out your favorite Travel Sayings and raise your glass in style with a toast.
Whether you are amongst old friends, new travel buddies, complete strangers or family one of these travel sayings is sure to fit the bill.
Commit your favorite ones to memory for the next time all eyes are on you to give the perfect toast to the moment.
"In all this world, why I do think
There are four reasons why we drink:
Good friends, good wine, lest we be dry,
And any other reason why."

– Anonymous
"Wherever you go, there you are."

– Anonymous
"A health to the man on the trail tonight; may his grub hold out; may his dogs keep their legs; may his matches never misfire."

– Jack London
"Three sheets to the wind!"

– Anonymous
"I've traveled many a highway
I've walked for many a mile
Here's to the people who made my day
To the people who waved and smiled."

– Tom T. Hall
"May the road rise to meet you.
May the wind be always at your back."

– Irish Toast – Anonymous
"To all the days here and after
May they be filled with fond memories, happiness, and laughter."

– Irish Toast – Anonymous
"May the strength of three be in your journey."

– Irish Toast – Anonymous
"A pledge from heart to its fellow heart
On the ways we all are going!
Here's luck!
For we know not where we are going."

– Anonymous
"Unusual travel suggestions are dancing lessons from the gods."

– Kurt Vonnegut
"Here's to you and here's to me,
Wherever we may roam;
And here's to the health and happiness
Of the ones who are left at home"

– Anonymous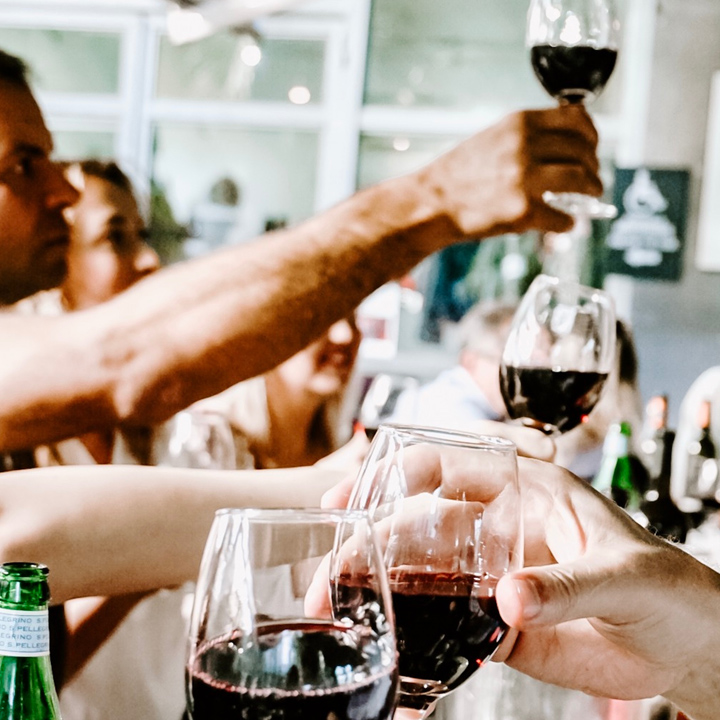 "Wealth I ask not, hope nor love,
Nor a friend to know me,
All I ask is the heav'n above,
And the roads below me!"

– Robert Louis Stevenson
"Nobody is ever met at the airport when beginning a new adventure. It's just not done."

– Elizabeth Warnock Fernea
"To the people you will meet on the way to your destination, to the detours you will take and to the places you will visit that never made it onto the map."

– Anonymous
"To adventure and fellowship!"

– Jeff Bezo
"Cheers to beach hair, tan skin, flip flops and sandy toes."

– Anonymous
"Ships and seamen rot in harbor."

– Anonymous
"It is good to have an end to the journey toward; but it is the journey that matters in the end."

– Ernest Hemingway
"Here's to us that are here, to you that are there, and the rest of us everywhere."

– Rudyard Kipling
"I wish you a flight that is not only safe, but also very wonderful."

– Anonymous
"May your departures equal your landfalls."

– Anonymous
"There are good ships, and there are wood ships, ships that sail the sea, but the best ships are friendships, and may they always be."

– Anonymous
"To nights we will never remember, with the friends we will never forget."

– Anonymous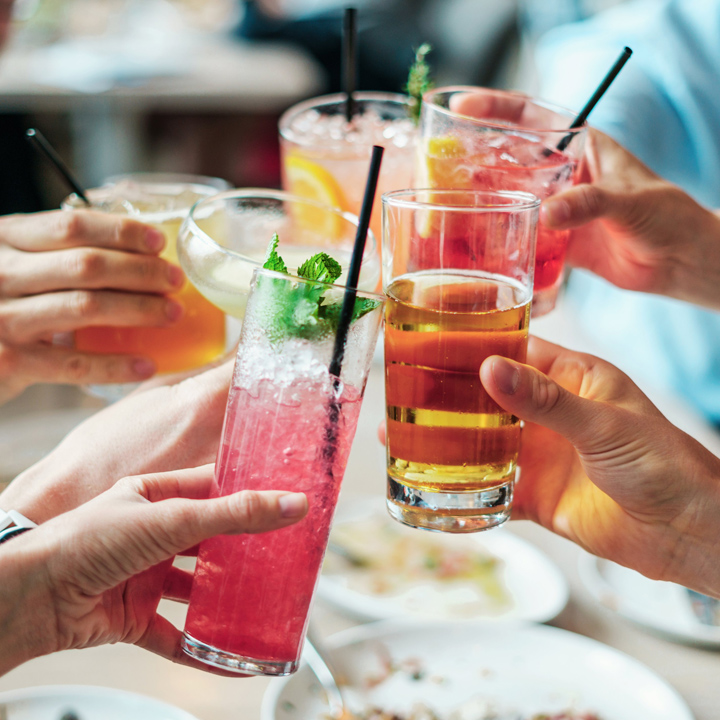 "With age, comes wisdom. With travel, comes understanding."

– Sandra Lake
"A journey of a thousand miles must begin with a single step."

– Lao Tzu
"A ship in harbor is safe, but that's not what ships were built for."

– John A. Shedd
"May your journey be eye opening! May you have new and profound experiences, and may you arrive and depart, in a safe manner!"

– Anonymous
"The meek shall inherit the earth, The brave will get the oceans."

– Anonymous
"Here's to many more champagne toasts and beautiful adventures."

– Anonymous
"May we always look forward with pleasure, and backward without regret."

– Anonymous
"Here's to blue skies and green lights."

– Anonymous
"May your joys be as deep as the ocean, and your misfortunes as light as its foam."

– Irish Toast – Anonymous
"May we always part with regret and meet again with pleasure."

– Charles Dickens
"Best while you have it, use your breath;
There is no drinking after death."

– Ben Jonson
"I drink to the days that are!"

– William Morris
"The world is round and the place which may seem like the end may also be the beginning."

– Ivy Baker Priest
"Not all those who wander are lost."

– J. R. R. Tolkien
"Do not follow where the path may lead. Go instead where there is no path and leave a trail."

– Ralph Waldo Emerson
"I can't control the wind but I can adjust the sail."

– Ricky Skaggs
"We wander for distraction, but we travel for fulfilment."

– Hilaire Belloc
"A journey is best measured in friends, rather than miles."

– Tim Cahill
"Stuff your eyes with wonder, live as if you'd drop dead in ten seconds. See the world. It's more fantastic than any dream made or paid for in factories."

– Ray Bradbury
"Time flies. It's up to you to be the navigator."

– Robert Orben
"Man cannot discover new oceans unless he has the courage to lose sight of the shore."

– Andre Gide
"Twenty years from now you will be more disappointed by the things you didn't do than by the ones you did do. So throw off the bowlines, sail away from the safe harbor. Catch the trade winds in your sails. Explore. Dream. Discover."

– Mark Twain
"There are far, far better things ahead than we leave behind."

– C.S. Lewis
"It is good to have an end to the journey toward, but it is the journey that matters in the end."

– Ernest Hemingway
Which ones are your favorites? Did we miss any that should be on the list? Comment below!