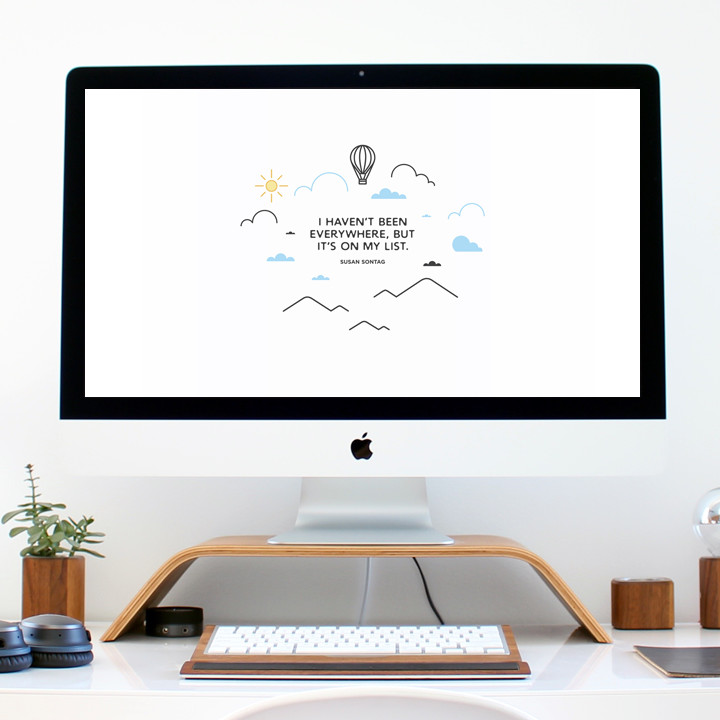 Isn't this how most of us travelers feel?
American essayist, literary critic, cultural theorist, and political activist Susan Sontag's career is extensive. She is widely remembered as a fearless thinker who provoked often polarizing ideas.
Regardless of where you stand on her political life, this quote will resonate with anyone with a love for travel. That desire to see as much as the world as possible. Although a lifetime isn't enough to see everywhere, we can certainly try! 😉
Download this weeks freebie and update your devices as you reflect on your bucket list!
*****Click to download desktop wallpaper*****
*****Click to download iPad wallpaper*****
*****Click to download iPhone wallpaper*****
Where have you been and where are you going? We'd love to hear in the comments below 😊