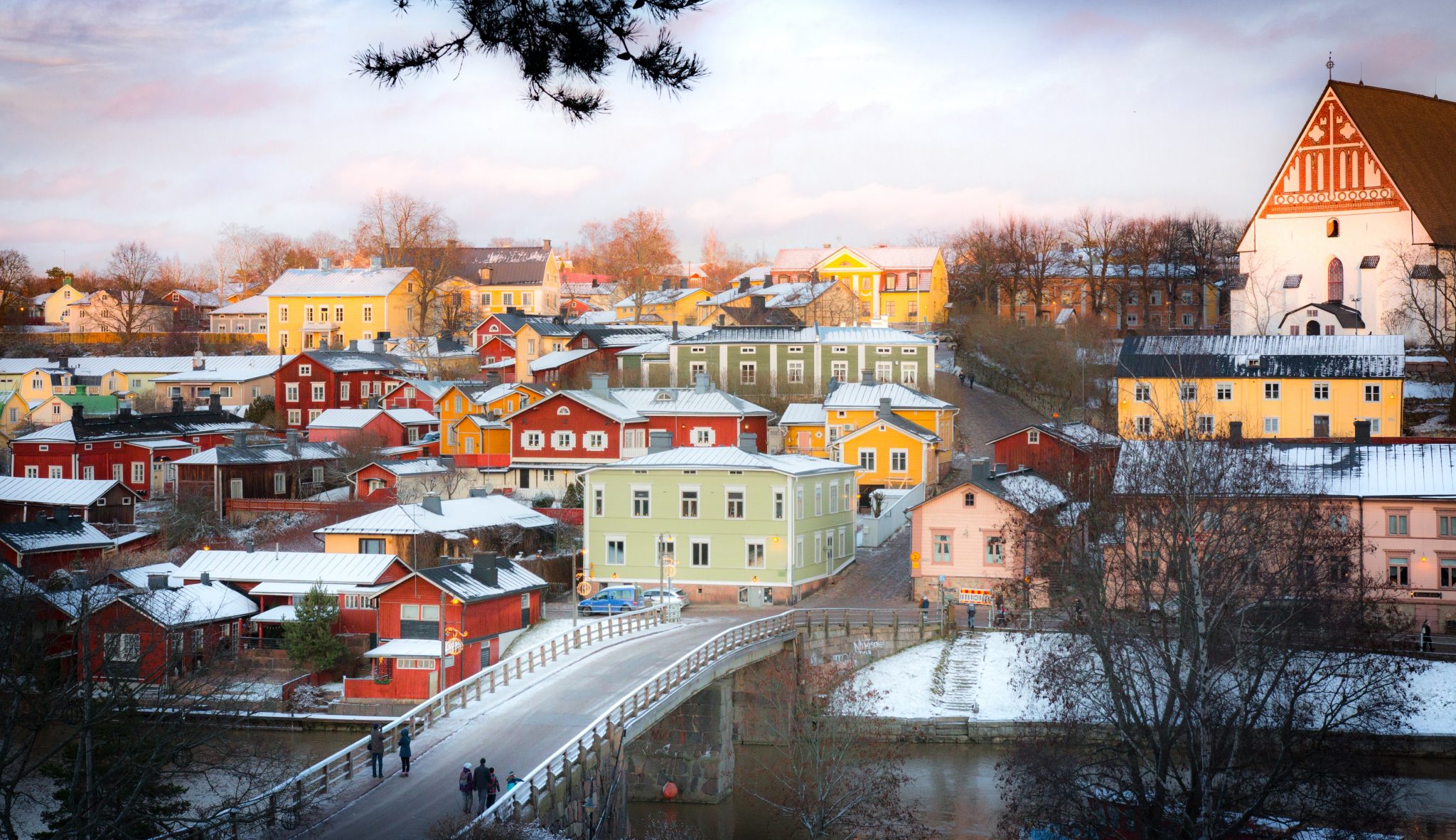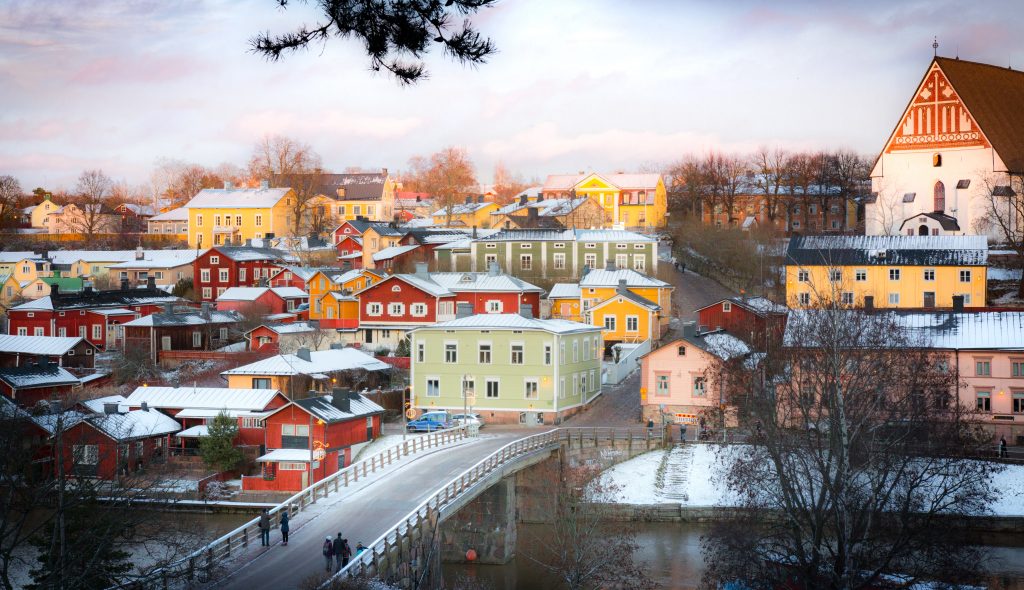 Finland, the land of a thousand lakes, is known to be the happiest country in the world, and after reading this guide, it will be easy to see why that is.
The Finns cherish the cold, reconnect with nature often, rejuvenate in saunas, and are surrounded by the beautiful, natural phenomena — the Northern Lights.
Travel to Finland and you will be greeted with igloos, saunas, ski resorts, islands, lakes, forests, bear watching, hockey games, and rye bread at every meal. Finally, Finland is basically the heavy metal capital of the world. Metalheads unite!
Take a look at these travel journal prompts before you start your journey and make sure you get ready with the Pack This! App.
Here's all you need to know about traveling to Finland.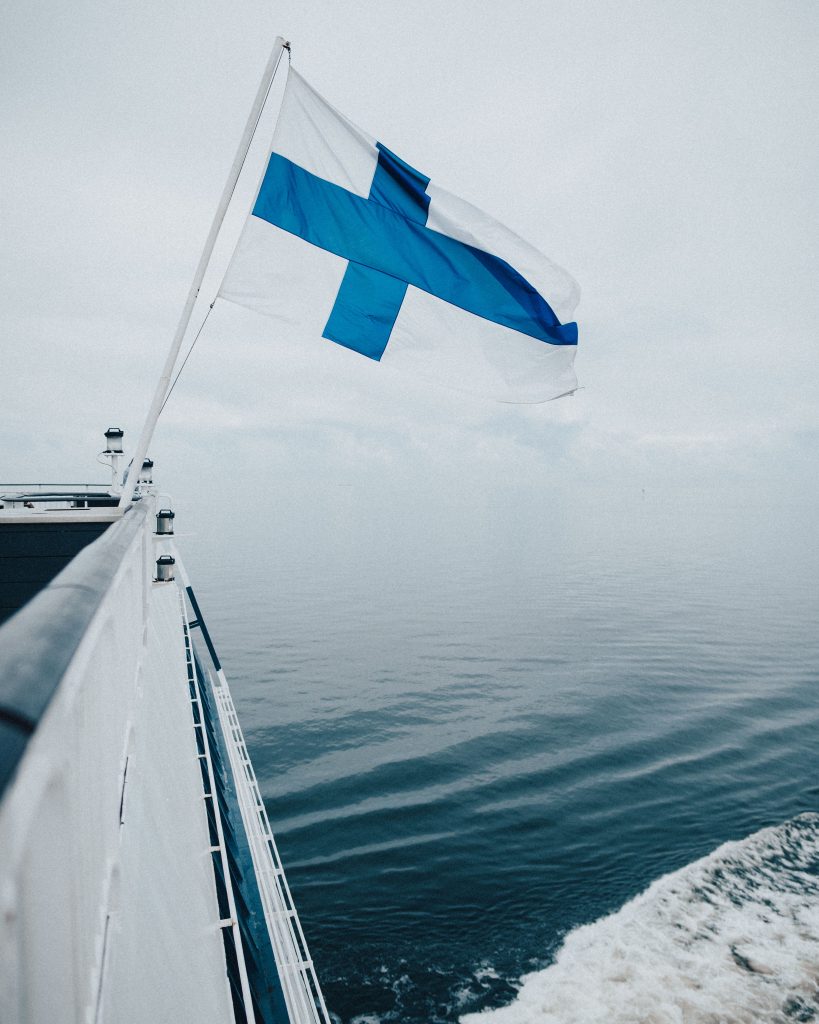 General Information
Population: Roughly 5.5 million
Capital: Helsinki
Location: A Nordic country in northern Europe, Finland shares borders with Sweden, Norway, and Russia. Finland is the world's largest archipelago.
Flag: On a white background, a blue nordic cross sits sideways, meant to represent Christianity.
Time Zone: Eastern European Time, UTC + 2
Currency: Euro
Language: The official languages are Finnish and Swedish.
Climate: A continental climate with cold, long winters in the north and the interior and milder temperatures along the western and southern coasts.
Religion: The Evangelical Lutheran Church of Finland is one of the largest Lutheran churches in the world and is Finland's largest religious body. The second largest group has no religious affiliation.
Travel Visa Information: To find out if a visa is required for your country — and easily get yours if needed — check out iVisa.com.
Best Time To Visit: Visit year-round.
Health & Safety
As of July 2022, the CDC does not recommend traveling to Finland if you are not fully vaccinated. COVID-19 cases are still high. If you must travel to Finland, make sure you are up to date with vaccines and practice safety precautions.
Find information regarding COVID-19 and travel to Finland here.
Follow the CDC guidelines for current travel advisories, as well as the U.S. Embassy guidelines.
Typical Costs in Finland
The average price for one person for accommodation in Finland is 59 Euros or $59 (USD). The average amount of money you can expect to spend on food in a day in Finland is 28 Euros or $28 (USD). An average meal will cost roughly 11 Euros. As always, street food will be cheaper. 
Food To Eat in Finland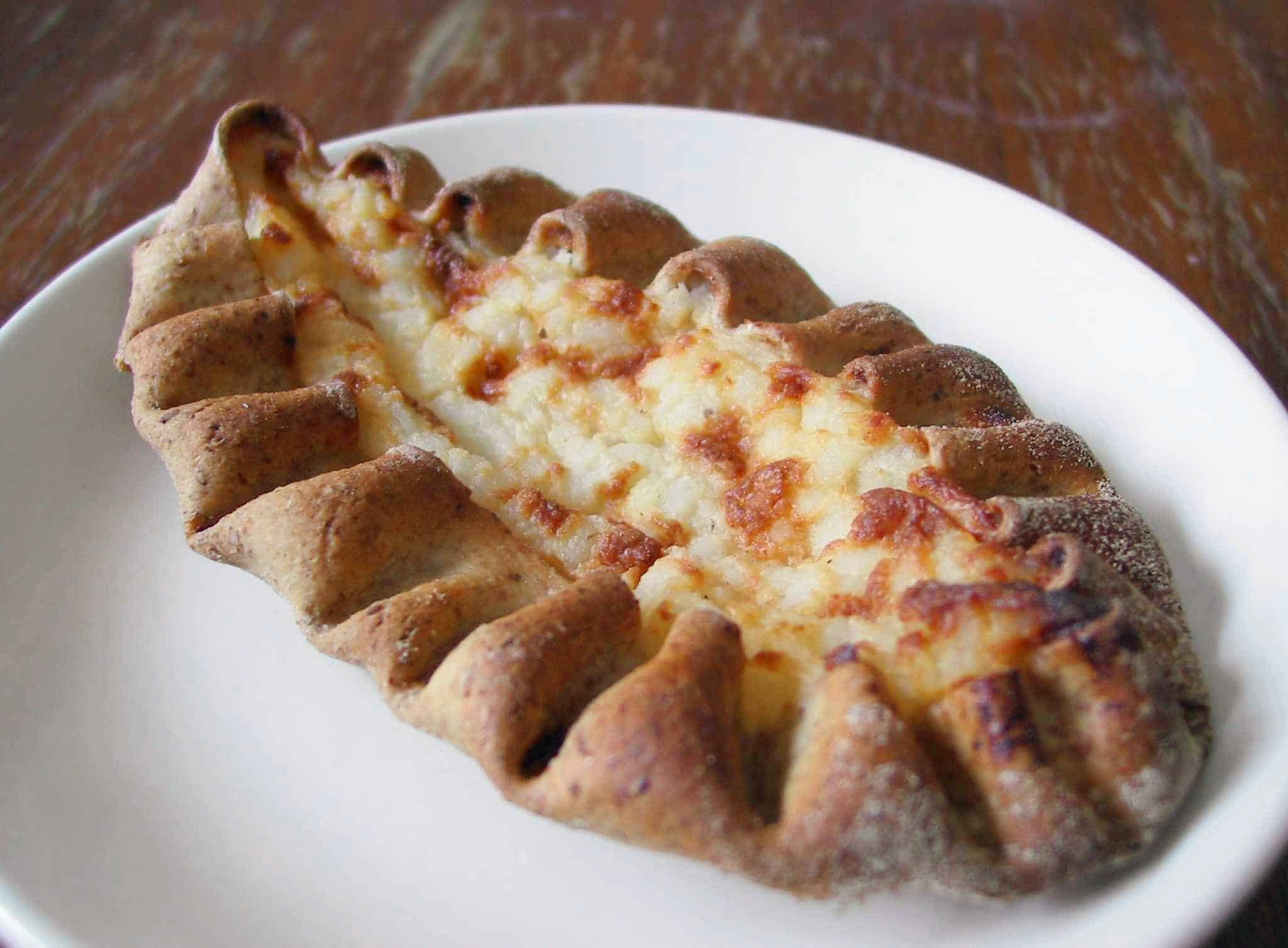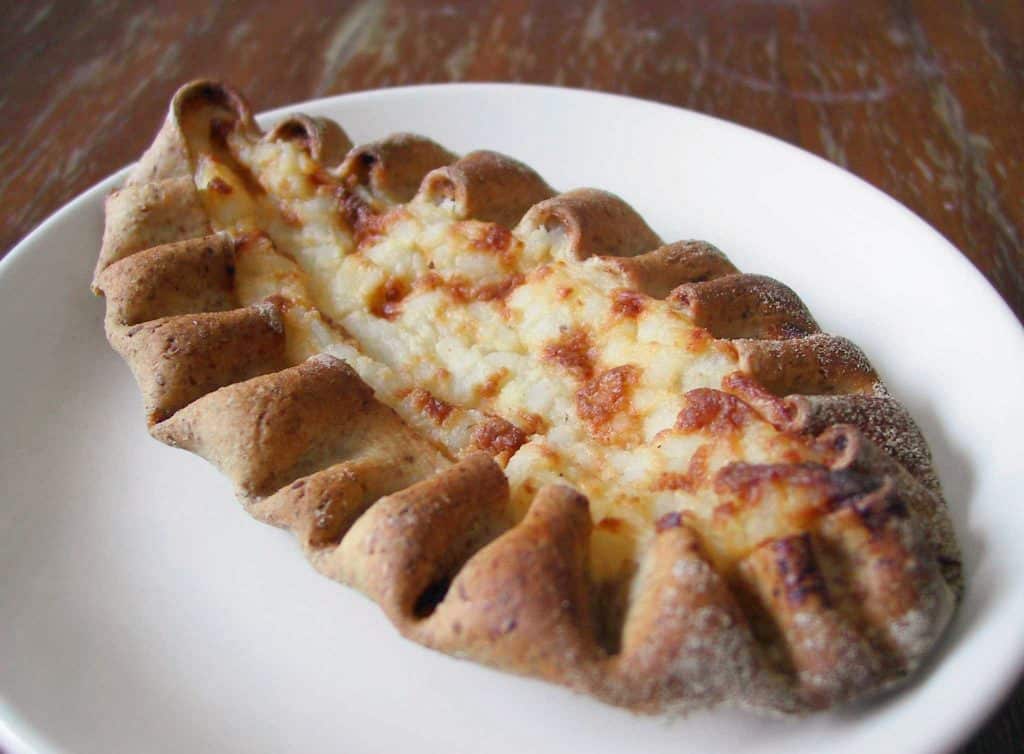 Travel to Finland and you will be eating warm, comforting dishes.
Karjalanpiirakka, or rice pies, are a popular pastry made from a rye crust, filled with rice porridge, and topped with egg butter. The Finnish eat these for breakfast, as a snack, and they can be served at weddings.
Korvapuusti, or cinnamon buns, are made of fluffy dough that is made into milk using fresh yeast and ground cardamon.
Ruisleipa, or rye bread, is a Finnish staple and has been for thousands of years. Leavened rye bread is dried to a crisp and oftentimes snacked on with butter or used for open-faced sandwiches.
Salmiakki, or black, salty licorice, is a Finland favorite. It is salty and is often eaten as a snack, but can flavor ice creams, alcohol, and even meat!
Leipajuusto, or bread cheese, you may have seen in the U.S. This is a fresh cheese made from a cow's beestings(rich milk from a cow that has recently calved). If you travel to Finland, let us know what you think of the bread cheese – we really love cheese.
Graavilohi, or cured salmon, is a popular dish in Finland because the Finns love their salmon! And it's so fresh! Raw salmon has been cured in salt, sugar, and dill. It is most commonly served as an appetizer alongside a dill or mustard sauce on bread or with boiled potatoes.
Kalakukko, or fish pie, is made with rye flour, seasoned with salt, and filled with fish, pork and bacon. The bones of the fish soften and then the juices from the meat and the fish cook through the bread, creating a moist filling.
Poronkaristys, is a sauteed reindeer dish. The Finns are known for enjoying reindeer meat. Travel to Finland and you will see it on several menus. The steak is thinly sliced, fried in fat, seasoned, and cooked in water, cream, or beer until tender. The dish is served with sugared lingonberries, mashed potatoes, and cucumber pickles. Psst! Did you know Lapland has a reindeer population of about 200,000? That's 20,000 more reindeer than people!
Drinks To Try in Finland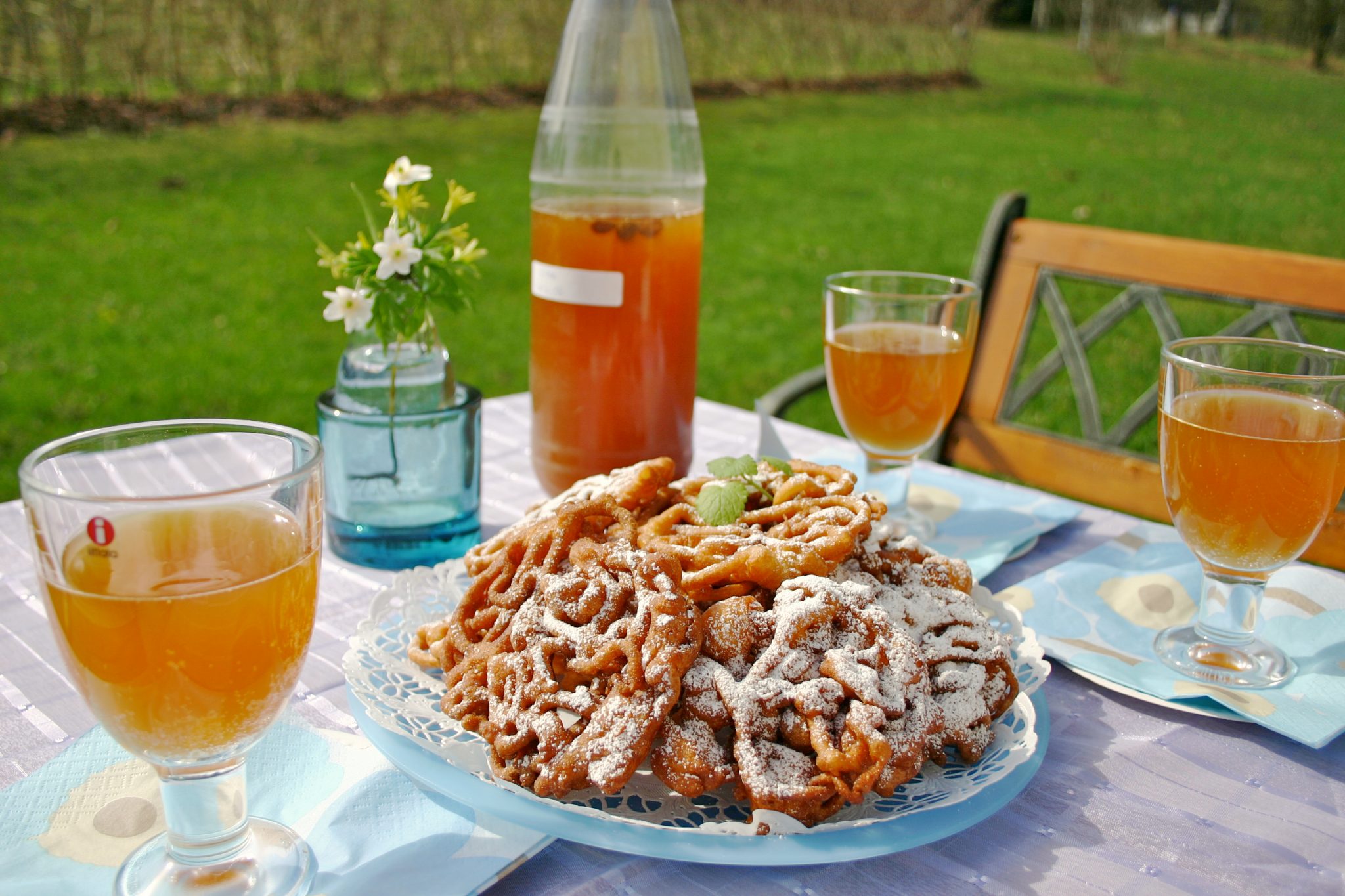 Sima is a mead-like sparkling Finnish alcohol.
Finlandia is a brand of Finnish vodka produced with glacial spring water and locally grown 6-row barley. It is known for its rich, dry taste and is popular among locals and visitors.
Lakka is a yellowish-brown liqueur in Finland, also known as Cloudberry Liqueur. It's made with wild orange berries or "cloudberries" grown in the Northern hemisphere.
Glögi is a warm, spiced alcoholic drink. Finnish Glögi includes cinnamon, cloves, ginger, cardamom, and orange peel. It is similar to the German mulled wine, Glogg.
Top Cities To Visit in Finland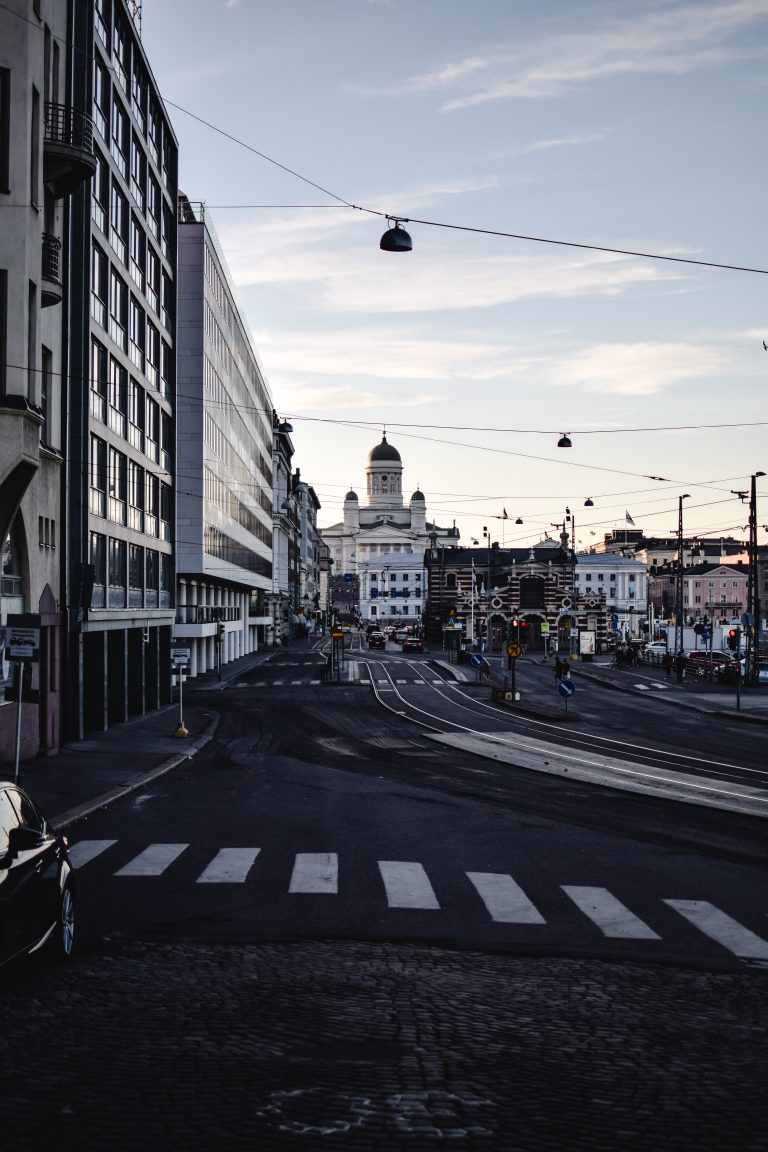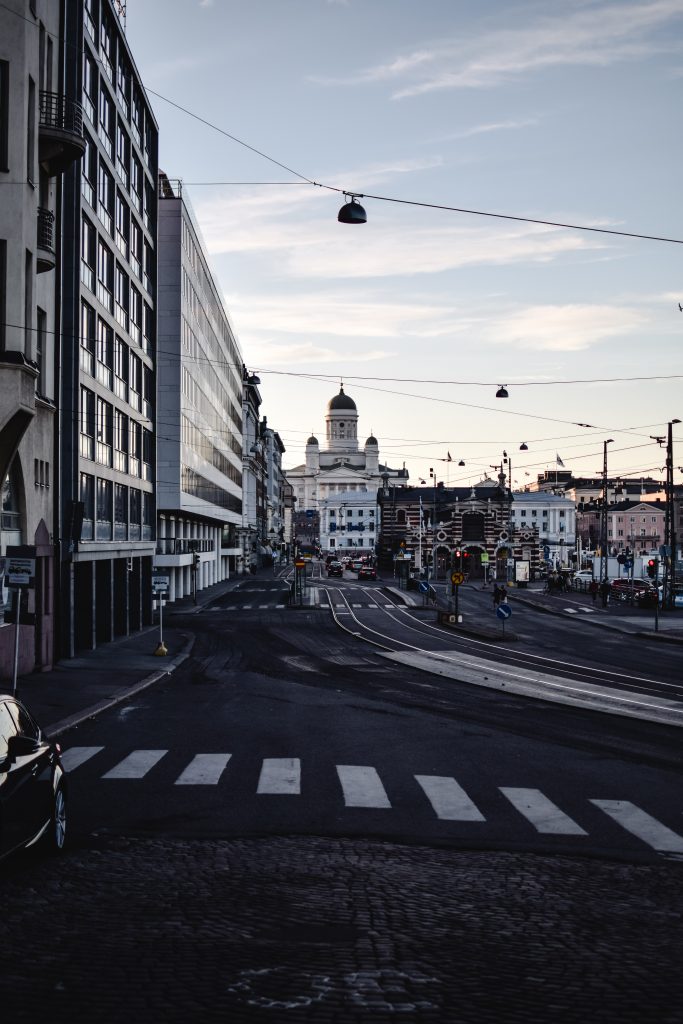 There's so much to do when you travel to Finland — skiing, bear watching, husky rides, saunas, elf school, heavy metal shows, hockey games, and so much more. Finland has been called the happiest country in the world for several years – the country prioritizes nature and relaxation. Take this Happiness Finder quiz.
Helsinki, Finland's capital city, brings together history, modern architecture, and nature's beauty seamlessly. The cosmopolitan city sits on the Baltic Sea and is a great destination for history lovers and adventure lovers alike. Here's what you can't miss: The Lutheran Church, Sea Fortress Suomenlinna (UNESCO site), Temppeliaukio Church, Seurassari Open Air Museum, Senate Square, and more.
Rovaniemi is the official capital of Lapland, the largest and northernmost region of Finland. It is quite the magical Arctic site to visit, especially during Christmastime – it's the official home of Santa Claus. Here, you can stay in a treehouse igloo hotel, visit reindeer, go on a husky ride, stay at an ice hotel, see the Northern Lights, and relax in a sauna. So many things to do when you travel to Finland!
Turku is an archipelago that was shaped by the Ice Age and it consists of over 20,000 islands and islets. Wow! It's a great spot for a cycling holiday, but history lovers will enjoy it here too – it is Finland's oldest city. Visit Turku Market Hall, Aboa Vetus Ars Nova Museum, Luostarinmäki Handicrafts Museum, and Turku Castle.
Must-See Sights in Finland
Suomenlinna (UNESCO-site)
Temppeliaukion Church
Helsinki Cathedral
Oy Levi Ski Resort
The Northern Lights!
Santa Claus Village
Market Square
Seurassari Open Air Museum
Turku Castle
Koli National Park

How To Get Around Finland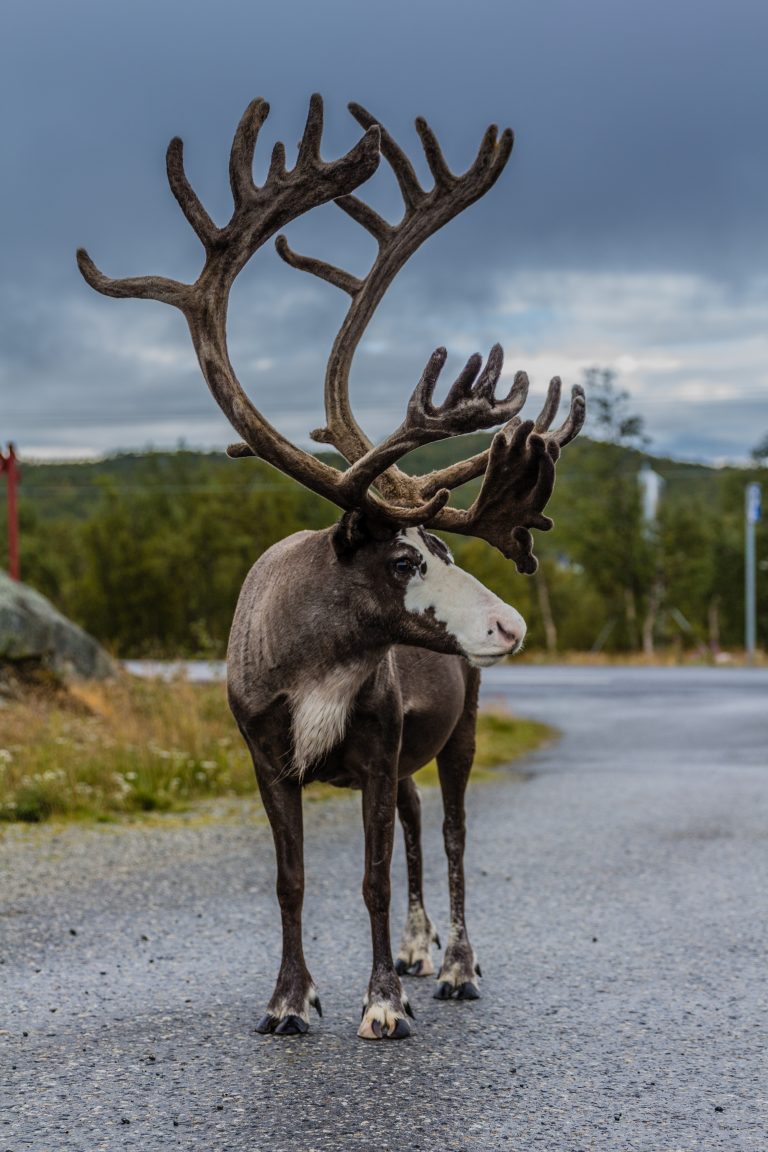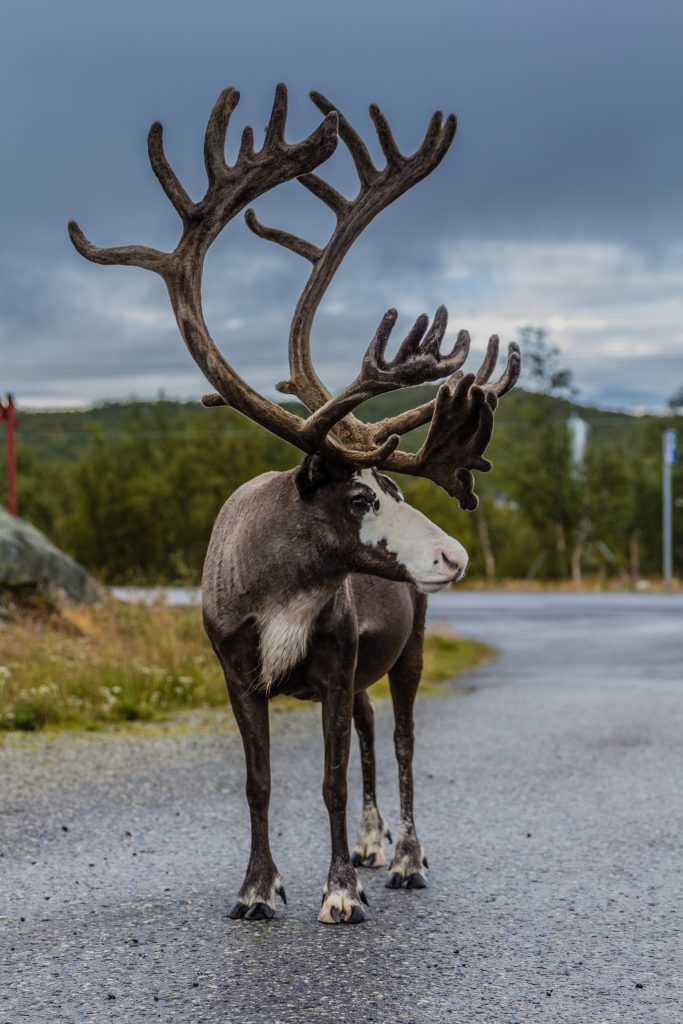 Travel to Finland and you will find while it is more sparsely populated than other countries, the transportation system is still efficient and reliable.
Rental car: A stress-free driving culture and a solid road system make it a great place to drive a car.
Bus: The bus system covers more than 90% of Finland's public roads. So yes.
Bicycle: A great place for a cycling holiday, so it's definitely a good way to get around the country.
Ferry: A great way to see other countries and the tiny islands of Finland as well.
Bucket List Experiences in Finland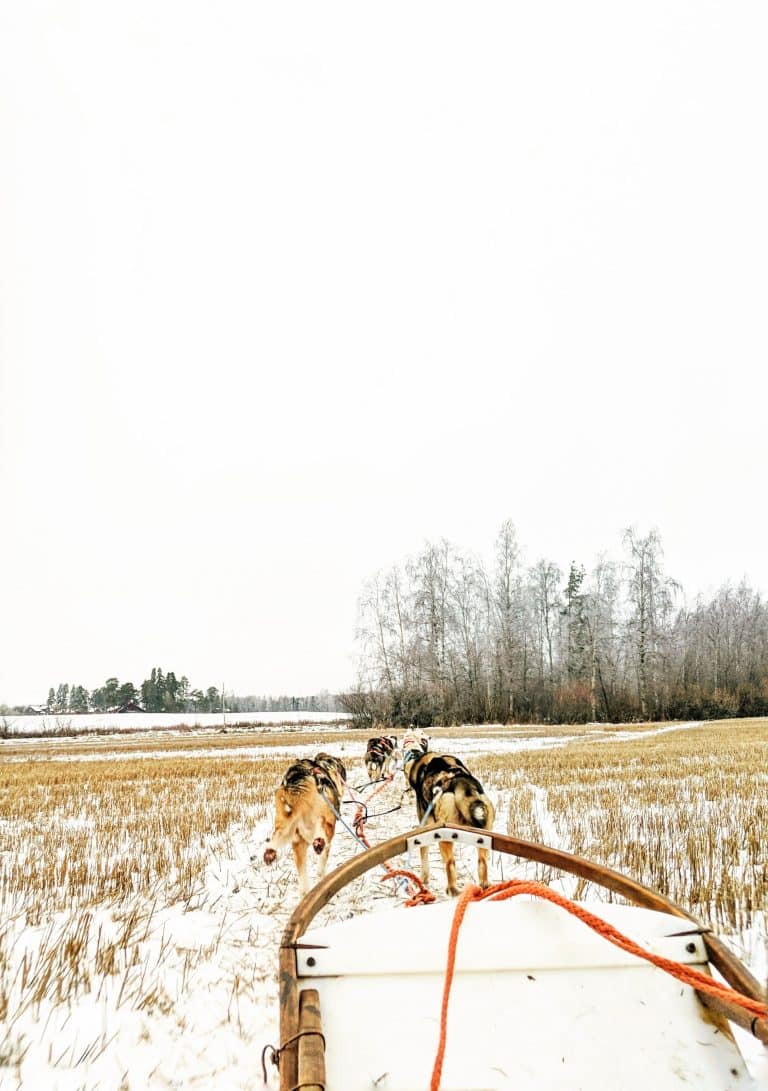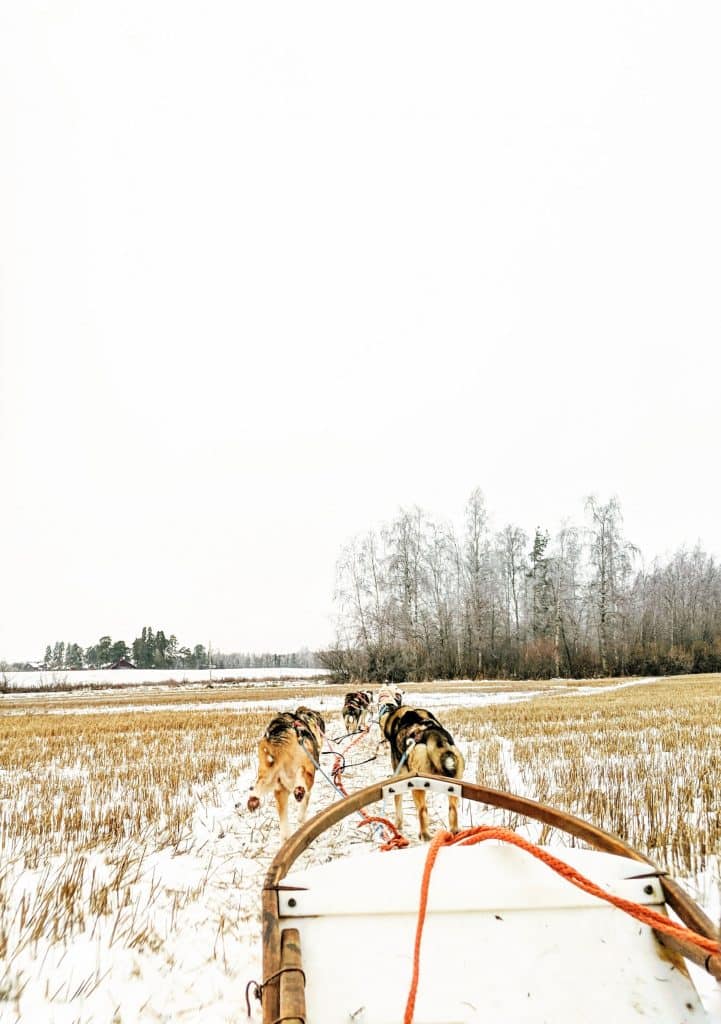 See the Northern Lights!
Go on a reindeer/dog sledding ride.
Stay in an igloo!
Spend some time in a sauna.
Go ice swimming.
Visit Santa in the Santa Claus village!
Find your happiness.
Where To Book Flights:
The cost of airfare can quickly eat up your budget.
>> Click here to find the best flights to Finland.
Where To Book Accommodations
Finland is home to some fantastic hotels.
>> Click here to find the best hotel deals in Finland.
Housesitting is a great way to cut down on travel costs.
>> Click here to find housesitting opportunities in Finland.

Hostels are an affordable option when it comes to accommodations.
>> Click here to find hostels in Finland.
Booking a vacation rental can help to save the budget.
>> Click here to find vacation rentals in Finland.
Best Travel Tours/Packages in Finland
GAdventures Baltic Adventure – 13 days
Decades after the fall of communism, the Baltic countries of Lithuania, Latvia, and Estonia remain a mystery to most travelers. We're not complaining, though; more mystery means fewer crowds and an easier time getting to know these fantastic countries. Beginning in charming cobblestoned Vilnius and ending in beautiful Helsinki, this two-week trip gets to the very heart of the region. Get an up-close glimpse of Riga's castles and art district, experience rural life in Estonia, and venture into the fortresses and medieval architecture of Tallinn before crossing to Finland by ferry.
ToursByLocals: The Magnificent Northern Lights – Private Tour
The northern lights are probably one of the most spectacular natural phenomena on our little planet. When visible, it is a true beauty. My aim is to take you somewhere where you can enjoy this beauty and at the same time get an insight into what it actually is, how it forms and hear stories about what people thought of it in the past. This private tour will take you out into the endless nature of Lapland and I will not just drive you to a deserted place but will teach you some basic survival skills too. I will also take pictures of you and the Northern Lights that I will share with you at the end of the tour.
TourRadar: Finland Family Adventure – 5 days
Discover Lapland on a fantastic family adventure in Finland. This winter wonderland is home to incredible creatures who you'll get to meet and interact with, Reindeer and Huskies will whisk you through the Arctic wilderness and along snow-covered tracks on sleighs.
Additional Reading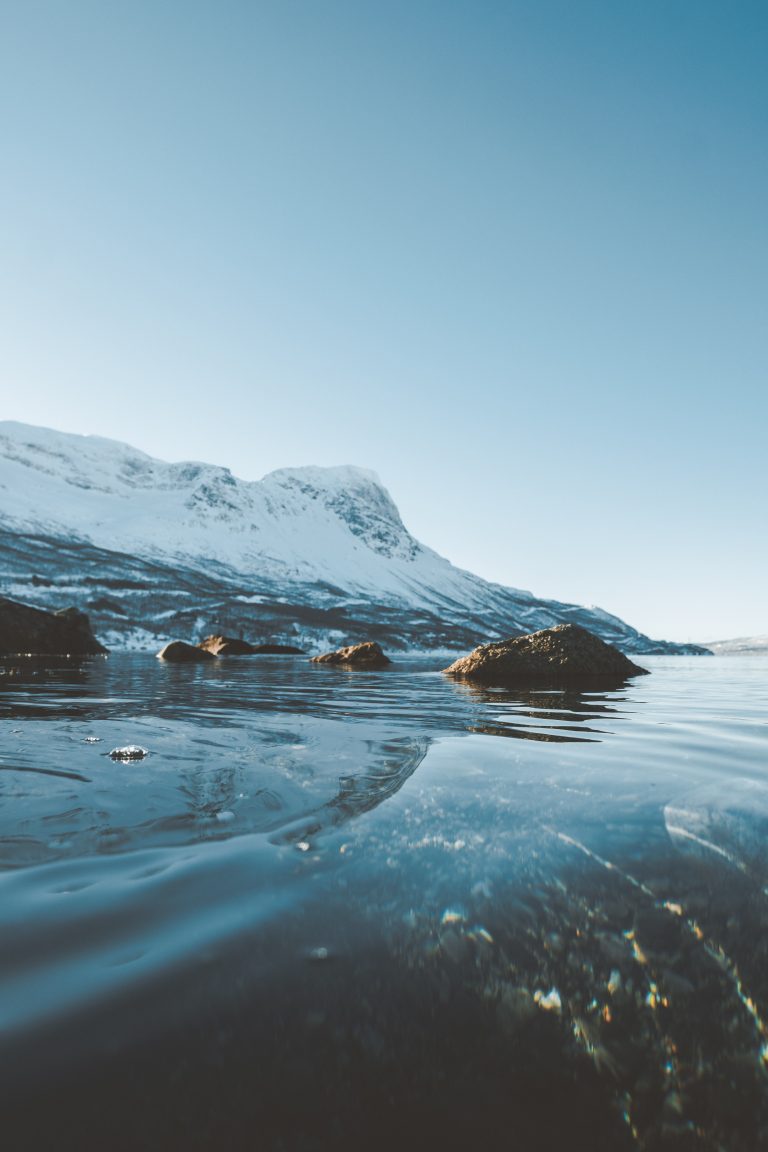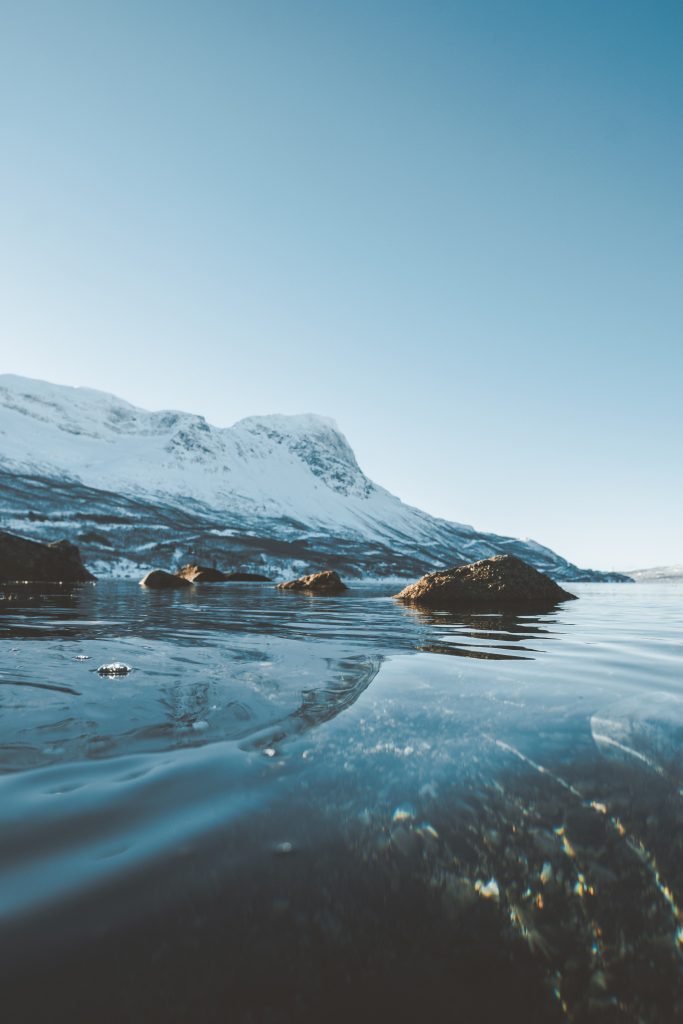 Movies That Will Make You Fall in Love with Finland: The Unknown Soldier; Inspector Palmu's Error; The White Reindeer; Frozen Land
Books: Year of the Hare; The Kalevala; Seven Brothers; True
Podcasts: Explore Finland; True Crime Finland; Very Finnish Problems; Arctic StartUp
Check out these Journo Adventures of other travelers who have been there! @Tuiszesze spent some time in Helsinki and @Ewaldontheroad loved learning about all the history there.
Are you interested in other nordic adventures? Check out our 2022 Travel Guide to Iceland.
Now that you've seen our guide for travel to Finland, what did you think? Did we miss anything? Leave us a comment below!