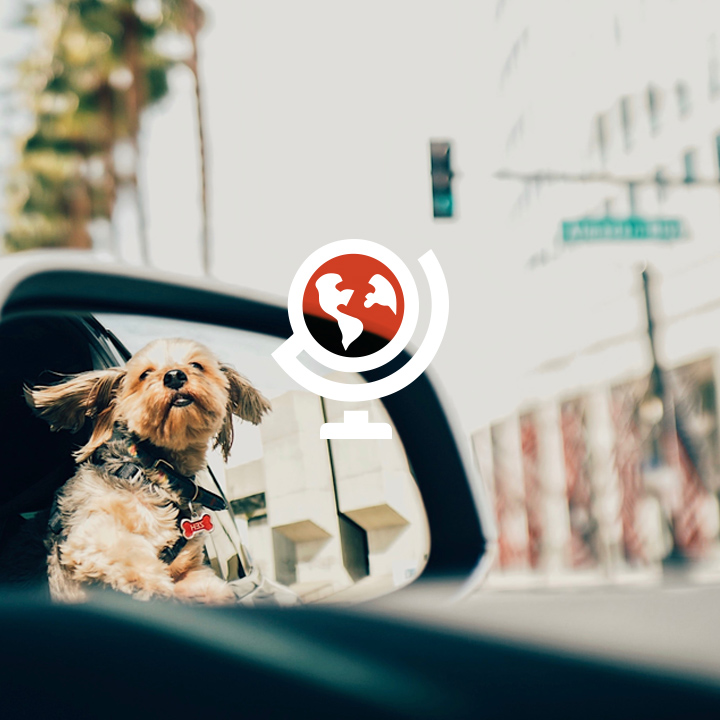 Is the pooch coming with you on your next adventure?
Then it's time to look into the world's most dog friendly cities and all the cool things they include for your four-legged friend.
The most important factors that make a city dog-friendly include dog accessibility, walkability, and quality of life for the little guys.
Bring Fido is an excellent resource for searching dog friendly hotels, parks, and activities in almost any city across the globe (at least the ones that show some support for the furry guys). The site also offers a Canine Concierge to help you book the dog-friendly hotels.
Type in the city, the dates you'd like to stay, how many people and how many pets in the room, and voila! Bring Fido has done the work for you.
Here are the 10 most dog friendly cities in the world:
San Diego, California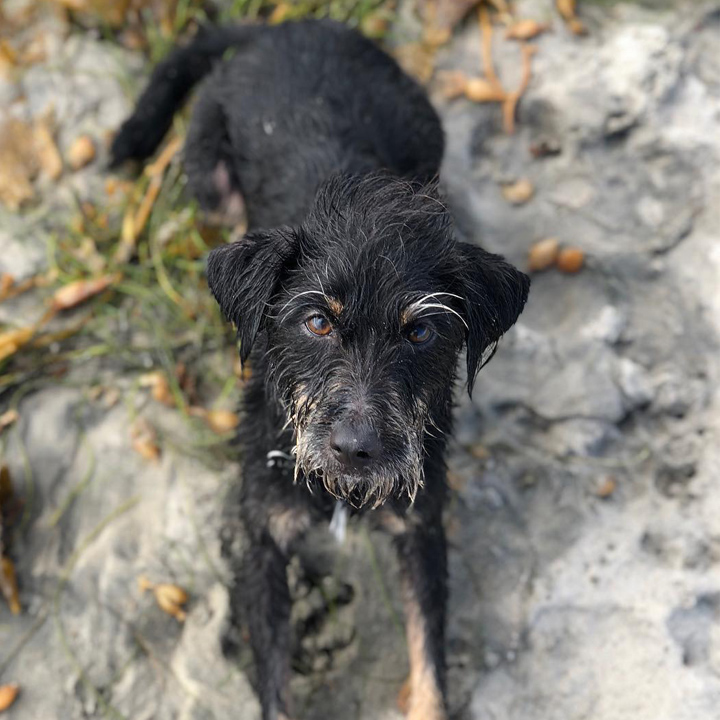 In 2008, San Diego was ranked high on the list because of its plethora of off-the-leash beaches where your pooches can run free.
Check out these numbers: there are 611 hotels that invite your pooch to stay and 539 restaurants where your pet is welcome, according to Bring Fido.
That is a large number of both kinds of establishments, so seriously consider this beautiful beach city for your next adventure with Fido.
Paris, France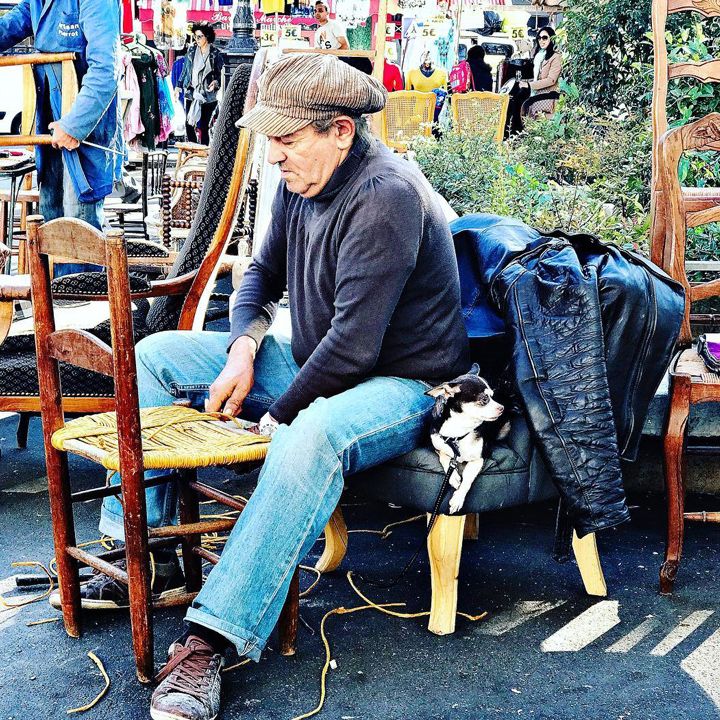 Grab your favorite croissant or macaron and hang out underneath the Eiffel Tower with your pooch, or check into one of the 855 pet-friendly hotels in the city. Many French natives own pets, so they need the dog-friendly areas too.
Here's another city with a strong walkability score – it's been said that you can walk from one end of Paris to the other in just under two hours, according to The Guardian.
If you're ready to exercise, eat well, and take in some amazing sights with your furry friend by your side, Paris is your next destination.
Berlin, Germany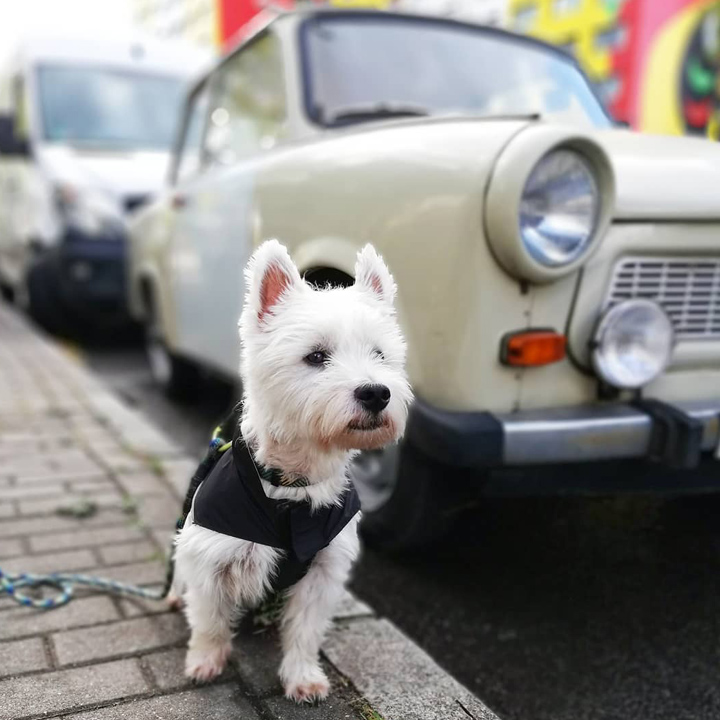 The Germans are more than just incredible car creators and Oktoberfest-celebrators. They seriously know how to accommodate you and your pets with over 485 pet friendly hotels!
Unfortunately, there aren't any dog-friendly restaurants in Berlin listed on Bring Fido, but maybe that will change once they meet your favorite little guy.
There's plenty to see in Berlin so your pup will definitely get the walk that he/she needs, from the Berlin Wall to the East Side Gallery and even if you step over into Kreuzberg for some fun.
Toronto, Canada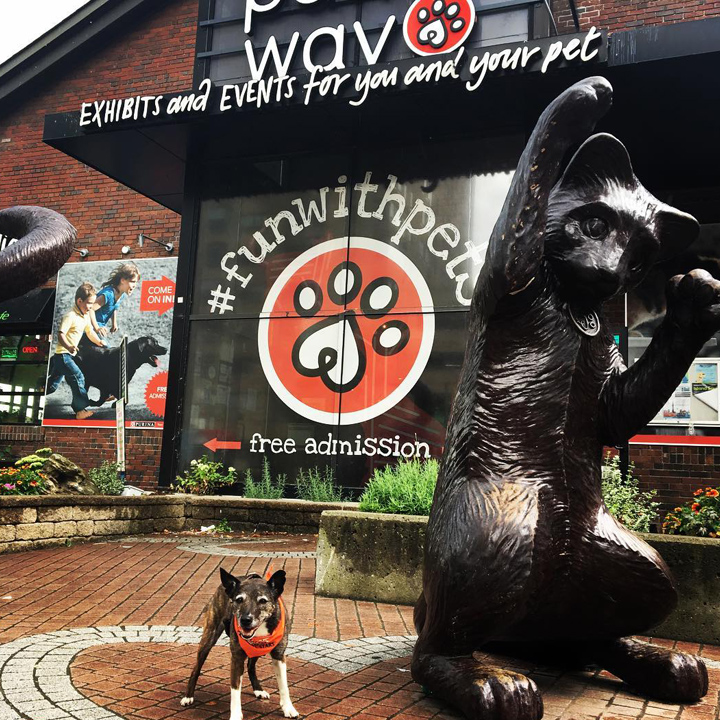 Toronto is known for being so dog-friendly because of it's 34 on and off-leash parks, 251 hotels, and the Purina PawsWay, a discovery center that holds events and exhibitions for pet owners, according to Top Dog Tips.
Amsterdam, The Netherlands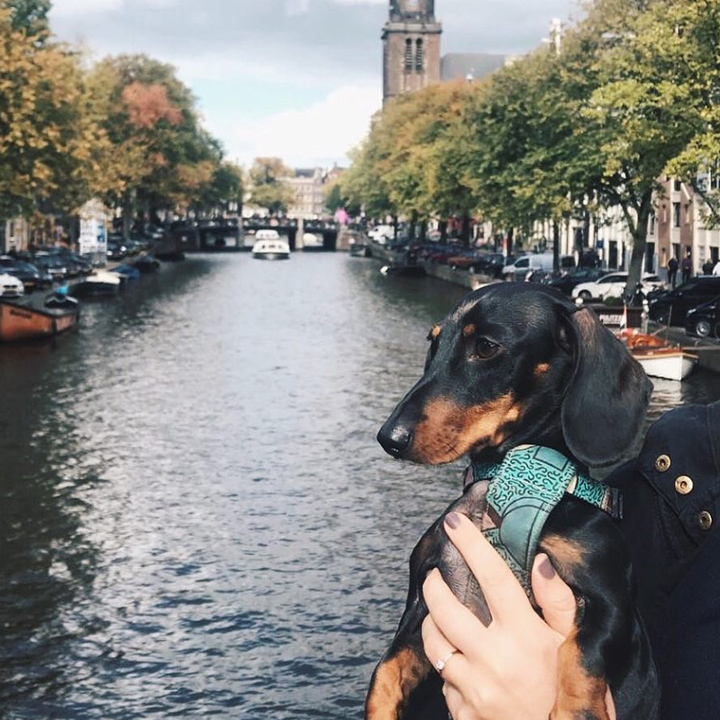 This city is doggy-friendly because you can stroll into most establishments with them, except museums and galleries. You don't need to look for "dogs allowed" signs.
Dogs are allowed on public transportation, just need a pass for trains. When it's warm out, dogs can run free in the many open parks and areas of Amsterdam as well as go swimming for a bit too, according to Top Dog Tips.
San Francisco, California
At first glance, San Francisco probably means the Golden Gate Bridge and Lombard Street. But it has over 160 dog friendly hotels, over 50 dog parks, and 3 dog beaches.
But the real magic happens when you're looking for a place to eat. San Francisco is home to over 174 restaurants that are dog friendly, you don't have to part with your pooch at meal time!
London, United Kingdom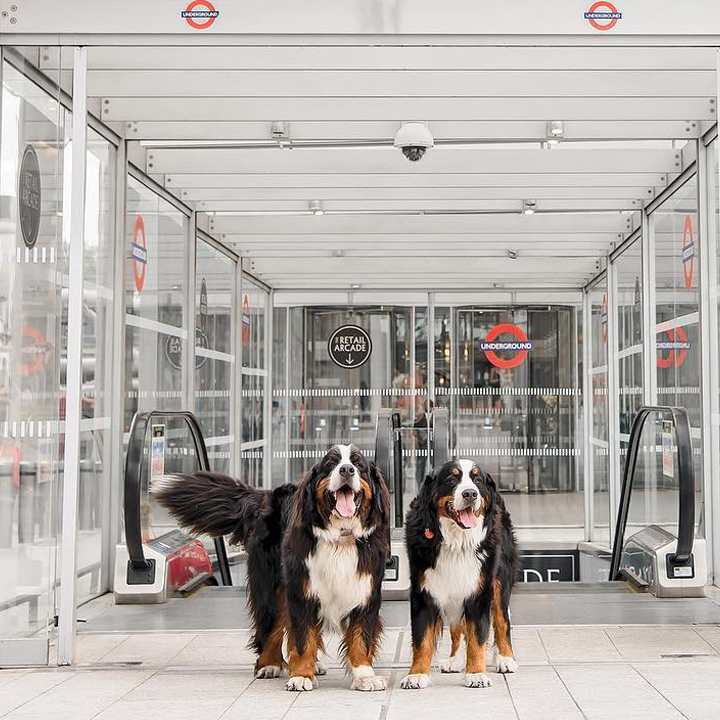 London is home to a few more posh pups than you can imagine. The city offers over 143 hotels for you to stay at with your pooch as well as several off-leash opportunities for your friends to run and play fetch.
There's so much to see and do in London, your pooch will have an amazing time walking around the city with you.
Sydney, Australia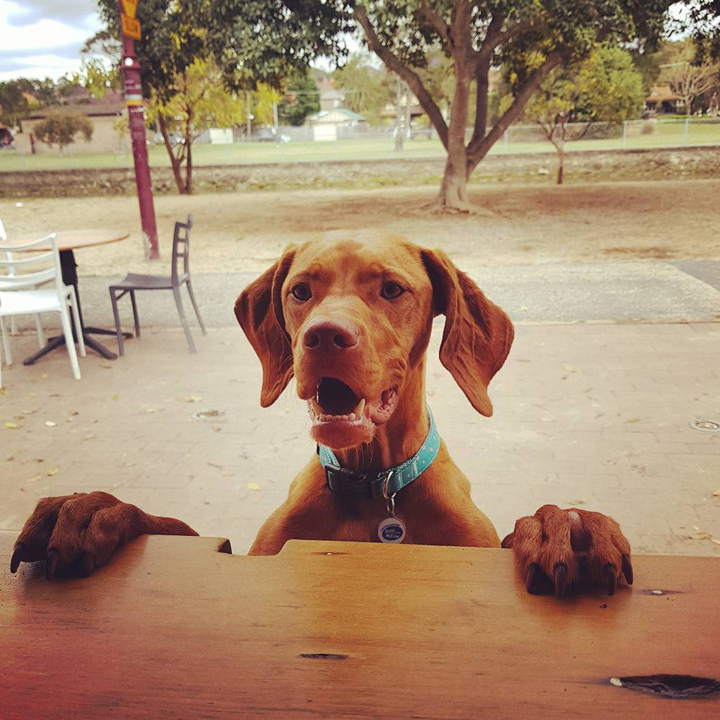 Sydney offers tons of pet meet-up groups and The Surf Puppies Adventure Group – which pumps up the adrenaline in both humans and their animals with activities like canyoning and conservation efforts.
In addition, there's a dedicated beach just for the dogs, Greenhills Beach. There are also several other spots for your pooch to run and play fetch and swim too.
Green spaces include Centennial Parklands and the Hawthorne Canal Reserve. Make sure you stop into Cafe Bones, Sydney's #1 dog friendly cafe.
Rome, Italy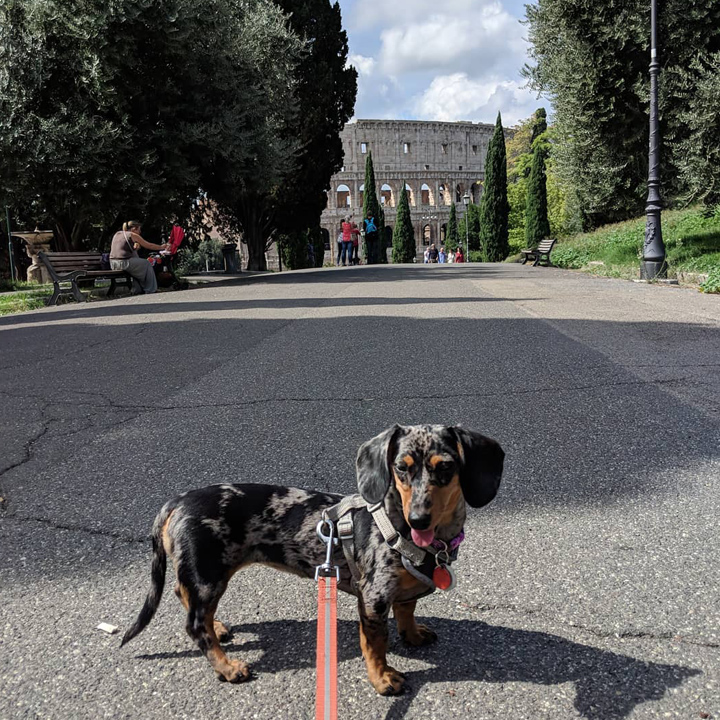 Not the first place you'd imagine as dog-friendly, but this Italian gem is very accommodating to your dogs. There's plenty of restaurants to bring your dog along and some will even make a few meatballs for them to chow down too, according to Top Dog Tips.
Something to note – dogs are free to frolic around public monuments and places as well as hop into the fountains when they need to cool off – how sweet is that?!
Now you can say, my pooch swam in the Trevi Fountain!
New York, New York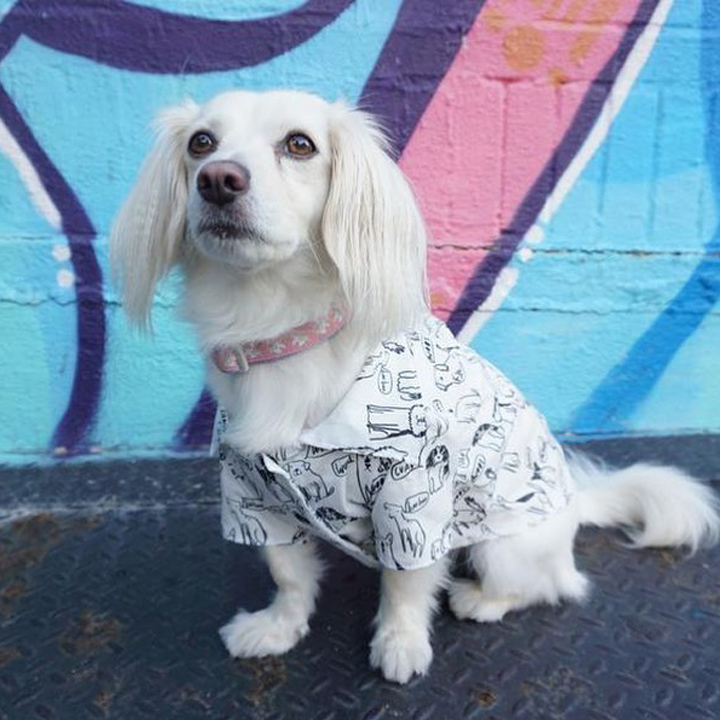 New York City makes its way onto our list because it scores highly on one of the biggest factors – walkability (curious about walkability in other places? Visit Redfin's Walk Score that rates locations on walking, transit, and bike ease and accessibility). How much of the city is truly walkable for you and your dog? Well, just about everywhere.
You can walk the High Line and see gorgeous views over the Hudson, stroll through Central Park for hours, or hang out by the South Street Seaport for a nice sea breeze. Yep, your dog is sure to get some exercise while visiting the Big Apple.
Now that you've seen our list, we want to know which cities surprised you or which we should add! Please let us know in the comments below! And tell us about any fun stories you've had while traveling with your pet.