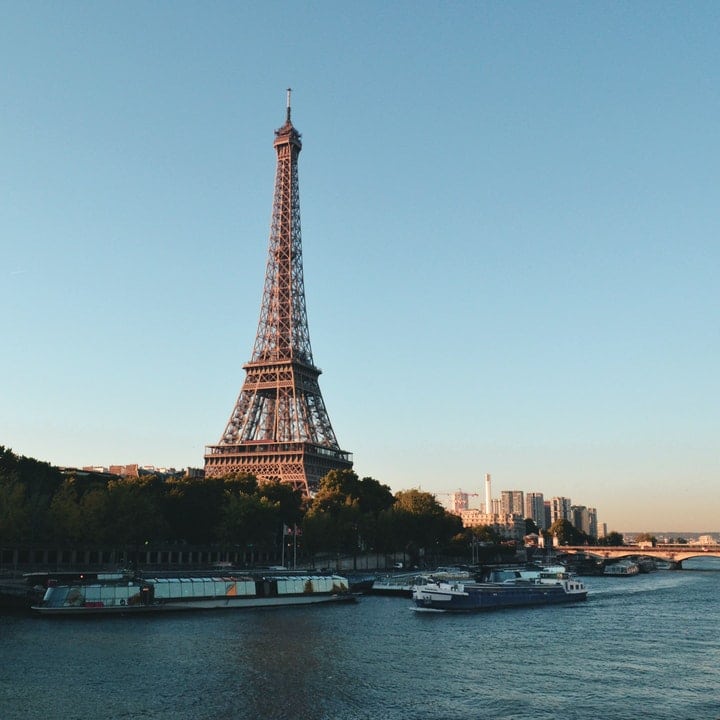 Bonjour! We're so glad you're reading this guide on travel to France – a country known for the romance of Paris, the beautiful countryside, and some delicious food.
Did you know as of 2016, France has made it illegal to throw away unsold food that is perfectly edible? Instead of tossing it in the trash, you must donate the unsold food.
When you travel to France, take a look at our guide below to get started with planning. Psst! Get your travel journal ready for this one, you're going to need it!
General Information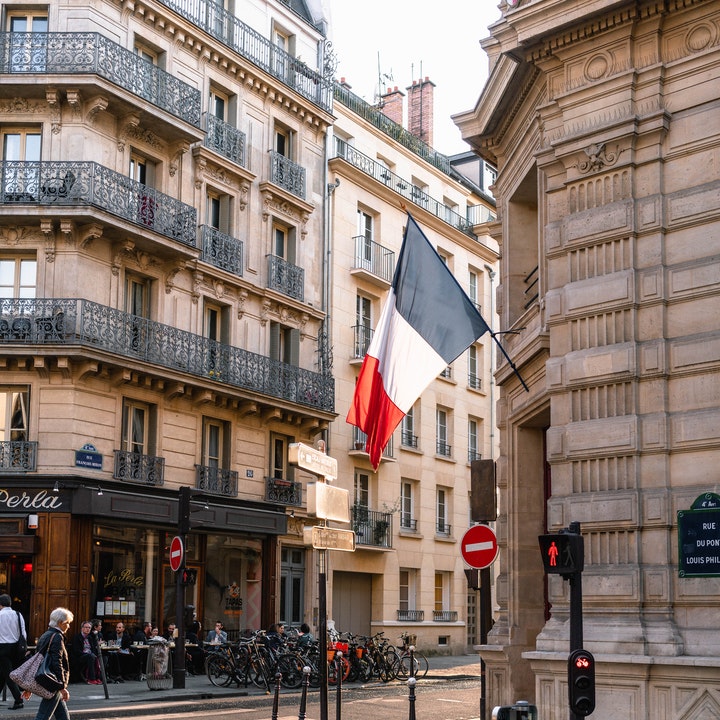 • Population: Roughly 67.4 million
• Capital: Paris
• Location: Located in Eastern Europe, France shares borders with Spain, Belgium, Germany, Switzerland, and Italy.
• Flag: Blue, white, red stripe
• Time zone: Central European Time
• Currency: Euro
• Language: French is the official language and national language of France.
• Climate: The country is large, making way for a diverse climate. Most of the country is an oceanic climate, hot-summer Mediterranean, and warm-summer Mediterranean.
• Religion: France practices freedom of religion, so there is no official religion. Catholicism is the predominant religion in the country.
• Visa Requirement: To find out if a visa is required for your country — and easily get yours if needed — check out iVisa.com.
• Best Time to Visit: Travel to France in spring (April-May), summer (June-August), or fall (September-October).
Health & Safety
• As of October 2021, the CDC does not recommend any nonessential travel to France. If you must travel to France, make sure you are fully vaccinated before you go.
• Find information regarding COVID-19 and France here: https://fr.usembassy.gov/
• Follow the CDC guidelines for current travel advisories, as well as the U.S. Embassy guidelines.
Typical Costs in France
France can be compared to other European countries when considering the price range. If you stay in a city, you will spend more on a hotel room rather than staying outside or a little further away. However, there are plenty of hostels in France to book cheap accommodation as well.
This same rule can be applied to budgeting for meals and dining. The average cost of a meal in France is 13 Euros.
Food To Eat In France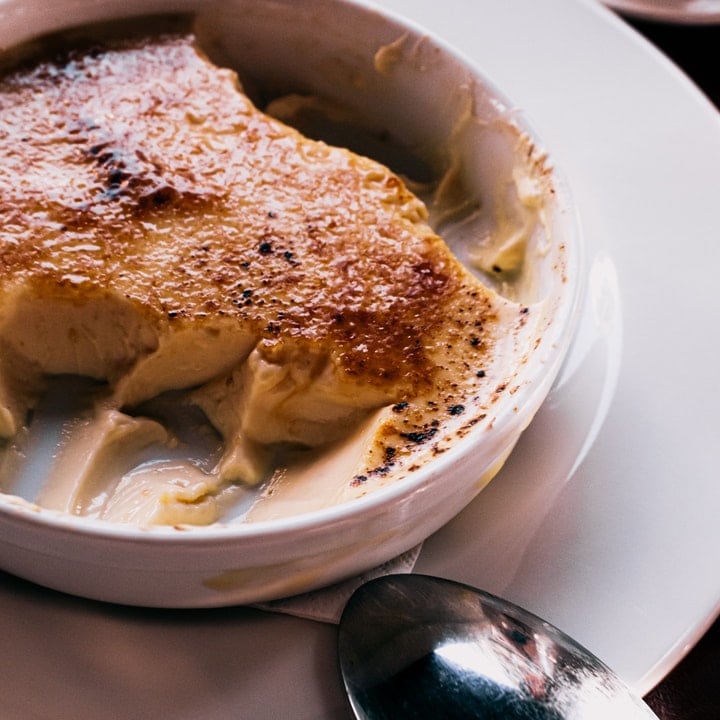 "Ma chere Mademoiselle, it is with deepest pride and greatest pleasure that we welcome you tonight. And now we invite you to relax, let us pull up a chair as the dining room proudly presents: your dinner!" – Beauty & The Beast
• There are so many yummy dishes and desserts for when you travel to France. We couldn't possibly list them all, but we know Steak frites is one of them. Meaning "steak and fries" in French is a common dish in France consisting of steak and french fries. Belgium claims it invented the dish.
• Confit de Canard (Duck confit) is an age-old French preparation for duck. This is a must try when you travel to France, it is basically a legendary dish. To make this dish, duck legs are slow-cooked in duck fat until the meat is tender and the skin is crispy!
• French onion soup, another French dish that has landed on menus across the world, started in France. The modern version originated in Paris in the 18th century, made from beef broth and caramelized onions.
• If you're looking for a quick snack in France, try a croque monsieur. This is a hot sandwich made with ham and cheese, it originated in French cafés and bars as a quick snack.
• A croque madam is a croque monsieur with a poached or fried egg on top. How did it get this name? Well, the egg has been said to resemble a woman's hat.
• Boeuf bourguignon, or beef burgundy, is beef stew braised in red wine, often red Burgundy, and beef stock with carrots, onions, garlic, a bouquet garni, and garnished with pearl onions, mushrooms, and bacon. Another French classic dish that you must try when you travel to France.
• A souffle has probably crossed your path once or twice before. This dish, a baked egg-based dish, can be sweetened for dessert or served as a more savory dish. The base is made with beaten egg whites, and once baked, the egg whites expand giving the souffle its puffed up look.
• Creme brulee is another tantalizing French dessert, consisting of a rich custard base topped with a layer of hardened caramelized sugar. It's light and easy to eat. Perfect after your meal.
• Escargot, you may have heard the term before, and it means snail. The term also refers to cooked snails as a dish. This is common in France and often served as an hors d'oeuvre.
• A baguette. For the love of all things that are good, please try the bread! Bread in Europe is simply not like the bread anywhere else, and it is made so lovely. You will not want to skip bread at any meal after trying a baguette in France.
• Ratatouille is a French Provençal dish of stewed vegetables like tomatoes, eggplant, zucchini, yellow squash, and bell pepper.
• Pain au chocolat (chocolate croissant) is a chocolate croissant. Similar to a puff pastry texture, this kind of croissant has some chocolate stuffed in the middle. If you love croissants and chocolate, try it. If chocolate isn't your thing, a regular croissant will satisfy as well!
• Madeleines are very small sponge cakes with a shell-like shape. These are often eaten with a coffee in the morning or during afternoon tea, the 4 pm goûter.
• Macarons! A macaron is a meringue-based sandwich cookie made with almond flour, egg whites, confectioners' sugar, and food coloring. These fun little guys are made with fun colors and fun flavors – like buttercream, ganache, and fruit-based jam. Tip: They should melt in your mouth.
• Cheese! Enough said.
Drinks To Try in France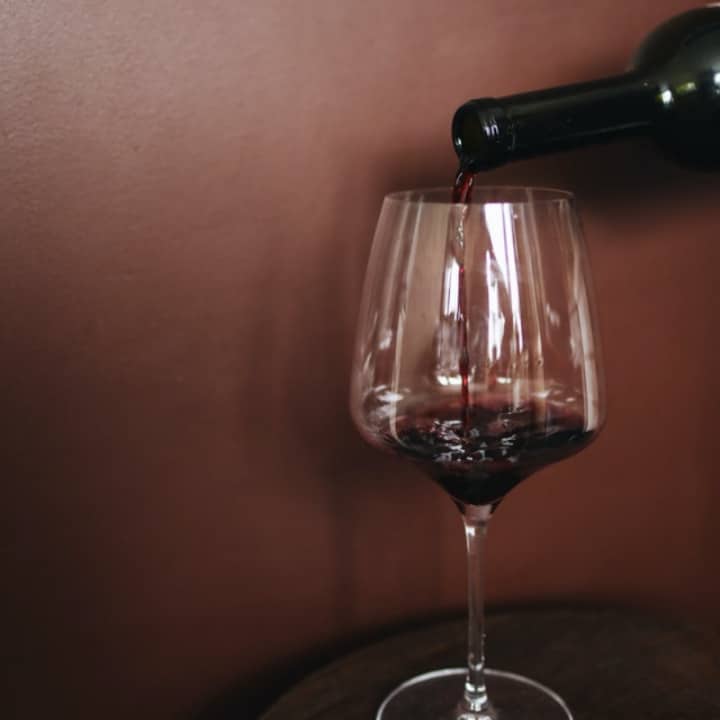 • Wine! If you are of age and enjoy a glass of wine, then you are not allowed to leave the country without having a glass, or two, or seven. Just kidding! Seriously though, the country is known for its wine, so enjoy it while you're in its birthplace.
• Kir, a popular French cocktail made with a measure of crème de cassis topped up with white wine. This drink is typically enjoyed before a meal or snack.
• Cafe au lait is made with brewed coffee and hot milk and served in a footed bowl.
• Perrier, which you may have enjoyed before, is a French brand of natural bottled mineral water captured at the source in Vergèze.
Top Cities to Visit in France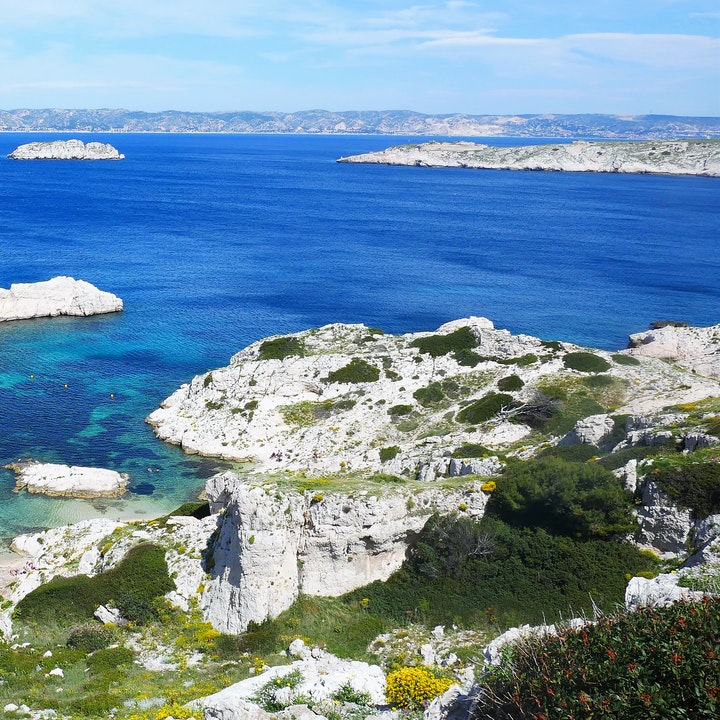 • Paris is known as one of the most romantic cities in the world, simply by the way it's been talked about for ages. The city combines fashion, culture, romance, cuisine, art, and architecture in a way no other place does. In addition to the Eiffel Tower, you'll want to visit The Louvre, Arc d Triomphe, and Musée d'Orsay when you travel to France.
• Nice is the cultural capital of the French Riviera, with the backdrop of the beautiful blue waters of the Cote d'Azur. Enjoy a meal or a glass of wine in a cafe or brasserie, stroll through charming Old Town, or take a day trip to Monaco.
• Bordeaux, which grows more modern and renovated, is home to The "Port of the Moon," a UNESCO World Heritage Site. Recognize the name? That's right. Bordeaux is a great spot to taste the region's wine and explore more.
• Marseille is a port city, the third largest city in France, and a combination of style and history. Visit Parc National des Colanques, Chateau D'If (learn about Monte Cristo), Palais Longchamp and more.
Must-See Sights in France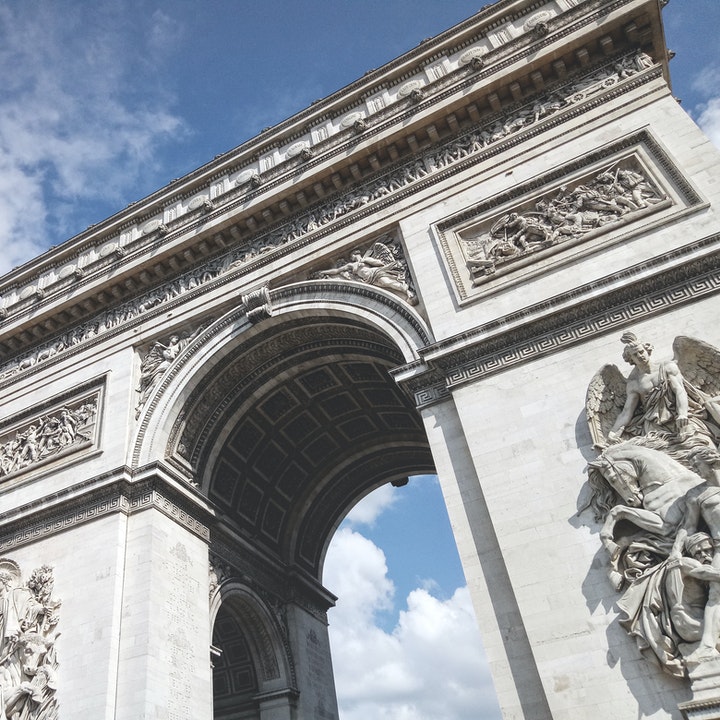 • Eiffel Tower
• Mont-Sant Michel
• Cathedrale Notre Dame de Paris (temporarily closed)
• Palace of Versailles
• Arc de Triomphe
• Musée d'Orsay
• Catacombs of Paris
• Château de Chambord
• Château de Chenonceau
• Moulin Rouge
• Verdon Gorge
• Massif des Calanques
• Promenade des Anglais
How to Get Around in France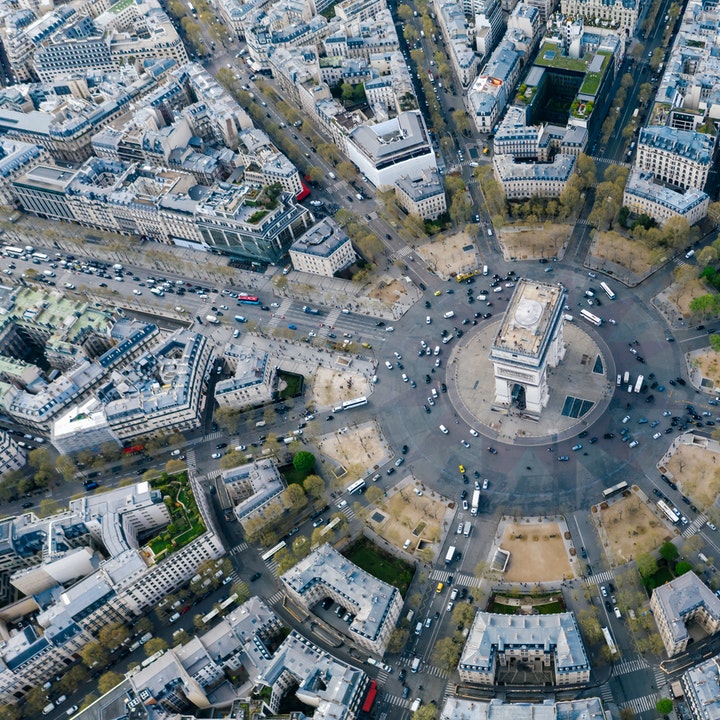 Driving is the simplest way to get around France, however, it may not be the best choice depending on what kind of trip you have planned because of gas prices and overcrowded city streets and parking, but it is an option.
Otherwise, lean on France's public transportation – it should get you anywhere you want to go.
Bucket List Experiences in France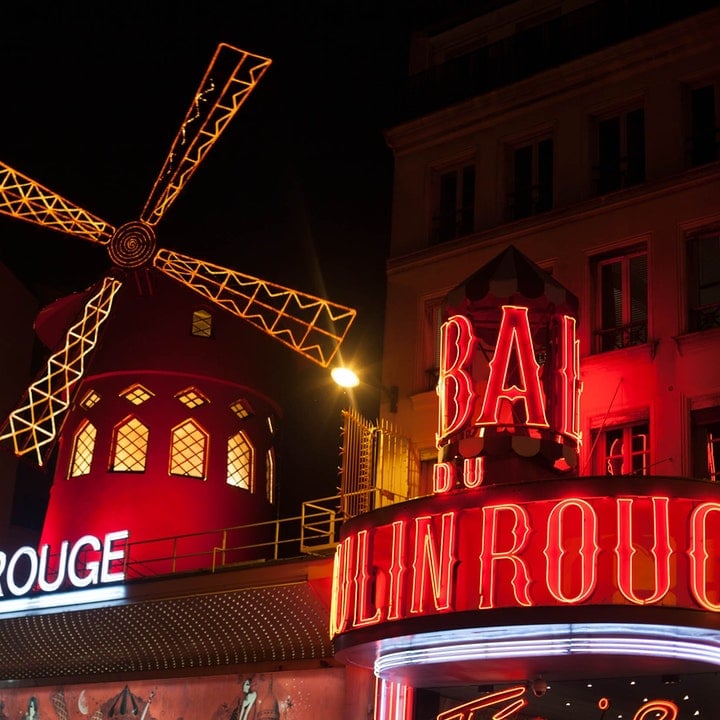 • Ride to the top of the Eiffel Tower
• Explore the Louvre Museum
• Visit the breathtaking Mont-Saint-Michel
• Explore the infamous gardens of Versailles
• Go on a road trip around the French Riviera
• See a show at the Moulin Rouge
• Spend the night in a chateau.
Where To Book Flights:
The cost of airfare can quickly eat up your budget. Click here to find the best deals on flights to France.
Where To Book Accommodations:
France is home to some fantastic hotels. Click here to find the best hotel deals in France.
Housesitting is a great way to cut down on travel costs. Click here to find housesitting opportunities in France.
Hostels are an affordable option when it comes to accommodations. Click here to find hostels in France.
Booking a vacation rental can help to save the budget. Click here to find vacation rentals in France.
Best Travel Tours/Packages in France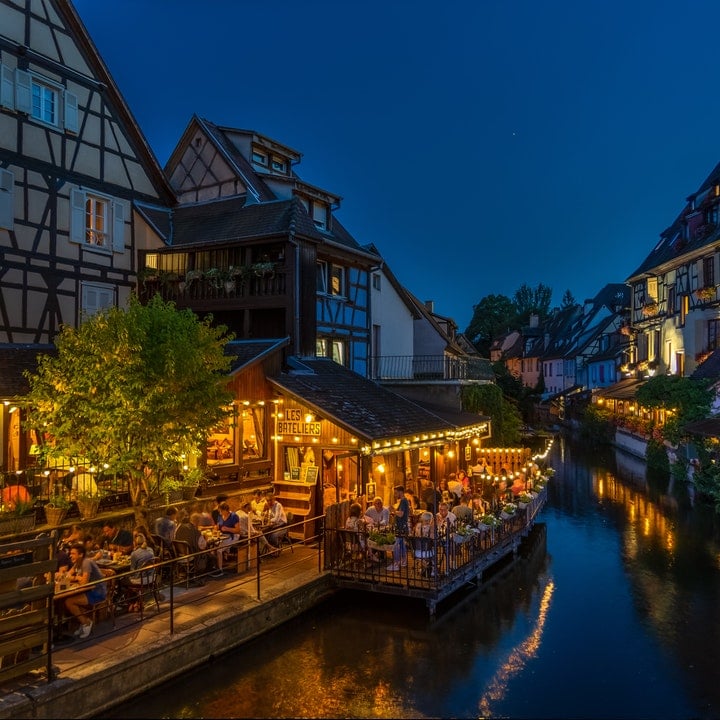 TourRadar: Paris Explorer – 8 Days

Learn how to cook the Parisian way with a local chef
Discover the lasting memory of travel with La Belle Vie
Uncover the secrets of the artists quarter, Montmartre
Learn the art of concocting the finest French perfumes
Ascend the Eiffel Tower where sweeping vistas await.
ToursByLocals: Private Wine & Culinary Adventure – 4 days
You will get to know all seven major grapes in Alsace. We will visit cooperations but also different kinds of independent wineries. One morning or afternoon is reserved for a visit of the Confrerie Saint Etienne in the beautiful castle of Kientzheim. (Depending on availability)
TourRadar: Paris & Versailles – 5 days
A city that simply oozes romance – the original city of love! Paris is the city of a thousand walks and is as close to perfection as is possible for a fabulous city break holiday. Paris' monument-lined boulevards, museums, nightlife, its romantic Seine river, colorful lifes, classical bistros, boutiques, and much more. Paris is one of the world's best places for food and drink.
Additional Reading
Podcasts: Monsieur So British; The New Paris; The Thing about France
Books: All the Light We Cannot See by Anthony Doerr; Suite Française by Irène Némirovsky; Perfume by Patrick Süskind
Movies to Make You Fall in Love with France: LES TONTONS FLINGUEURS; LA GRANDE VADROUILLE; Ratatouille
Check out these Journo Adventures of travelers who have spent time in France:
@Markblum enjoyed yummy French foods, @markwilliams explored lots of the country, and @lauradbs traveled along the coast!
Now that you've seen our guide for travel to France, what do you think? Are you planning your next trip? Leave us a comment below!