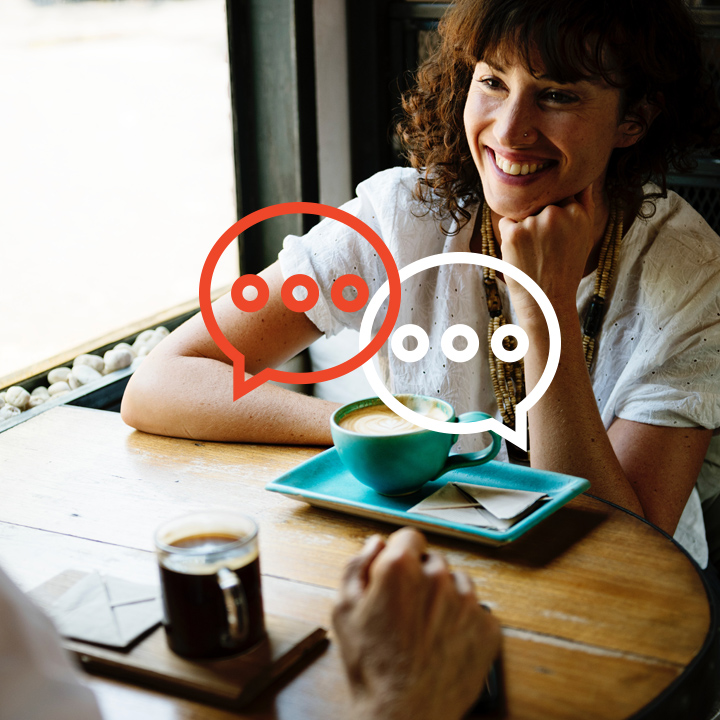 Learning a new language can certainly be time-consuming.⏱
And we know that at Journo. That's why we started brainstorming about the best ways to learn a new language and quickly. So if you're looking to do just that than check out our list.
There's something to remember when learning a new language, and that is that our brain remembers memories. We store memories in the form of connections. This includes new words or phrases of a foreign language, according to Tim Ferris's blog.  To make a word memorable, you need four things: a spelling, a sound, a meaning, and a personal connection.
1. Use an app. 📱
Hands down one of the best ways to do anything "quick" these days, is to do it with an app. You can train for a 5k with an app, you can save your money with apps, and you can certainly learn a new language with an app. But with so many apps to choose from, here are the best.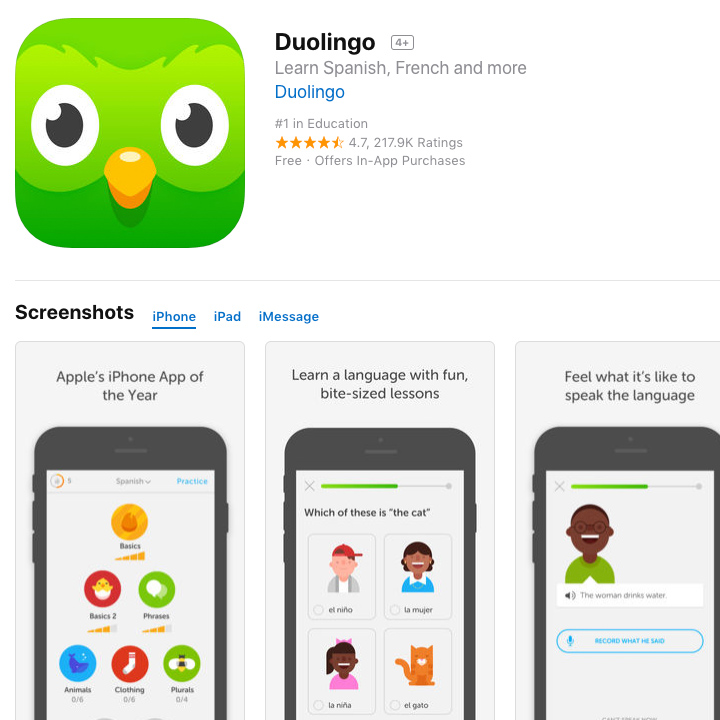 Duolingo uses speaking, listening, and translation in each lesson. By utilizing these three aspects of communication, you will learn a language in no time. The key to an app like this is the number of times you use it. As you complete each lesson, you move to higher levels.
With each positive step you take, the more you'll want to keep up with the app and keep going. You'll be speaking your new language in a flash.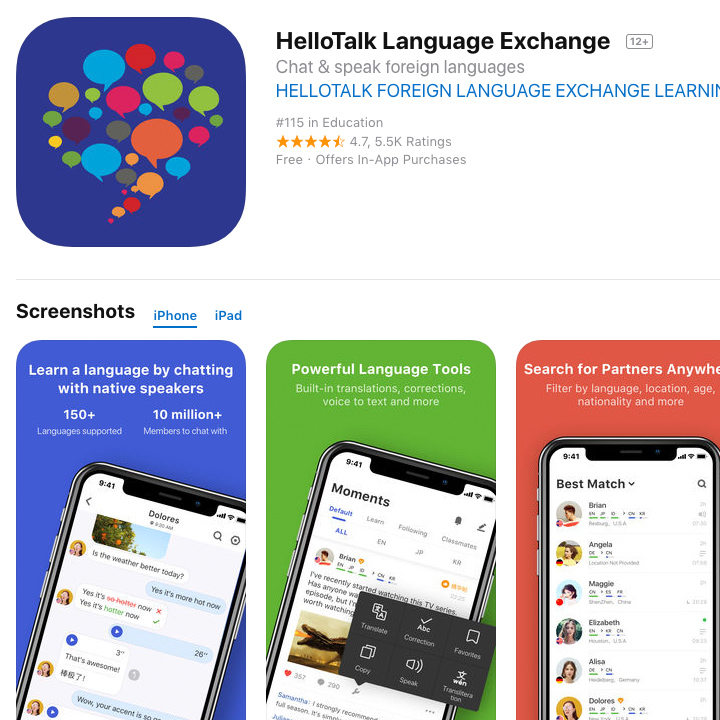 HelloTalk is revolutionary in learning a new language because it connects you directly with native speakers of the language you are trying to learn. You teach your language as you are learning another. But there's nothing to worry about that, there are built-in aids to assist with translations, corrections, and pronunciations.
Another cool thing about HelloTalk is that you can communicate however you'd like to. That means you can use text messages, video chat, voice call, voice recordings, and doodles.
You can join in on Group chats too.

Mindsnacks is a little bit simpler than these other apps. It uses mostly games to teach you a new language. It teaches you vocabulary, grammar, and context throughout these games. Like many of these apps, Mindsnacks lets you track your progress and transfer that information to other apps.
The app is made up of 1000 words and phrases, 50 real-world lessons, and games.
Mindsnacks makes learning a language fun, easy, and fast. 🏃🏼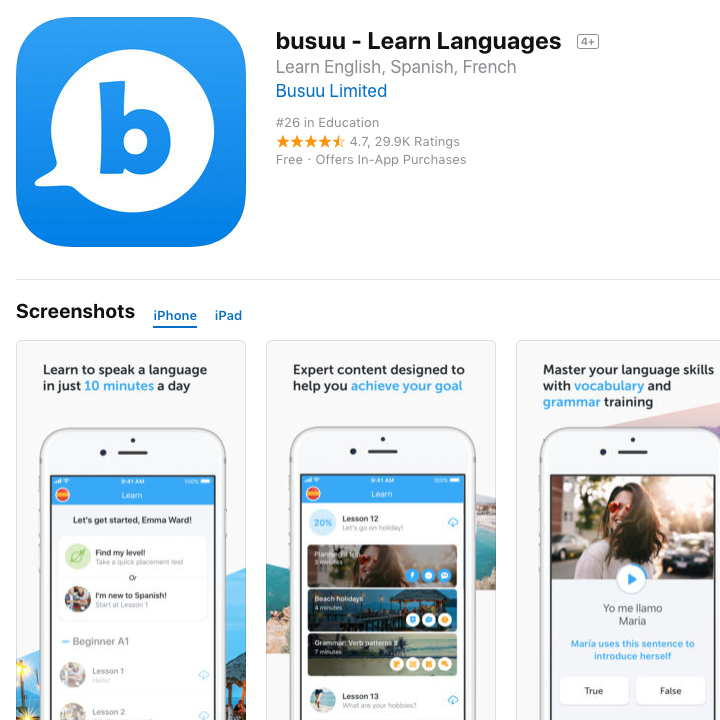 Busuu's motto is "Speak a language in ten minutes a day." Wow! Ten minutes! Busuu offers full language courses and is easy to use throughout the day when you have a few minutes to complete a lesson.
The phrases are simple enough for travel, work, and everyday life. The Busuu website says completing just 22 hours of Busuu Premium is equal to one semester of language study at university. Choose from English, Spanish, French, German, Italian, Portuguese, Chinese, Japanese, Polish, Turkish, Russian, and Arabic.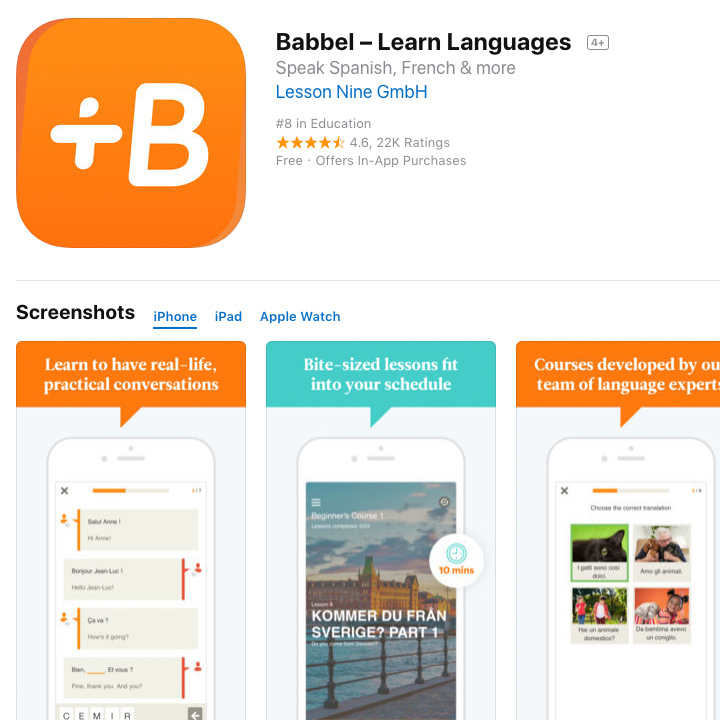 Babbel is a really cool learning app. Aside from the lessons in a new language, they are quick and compact. They are only 10-15 minutes long, meaning you can fit them in during your lunch break or before bed.
The app also inserts review sessions frequently so you can commit words and phrases to memory. You won't struggle looking for the right words.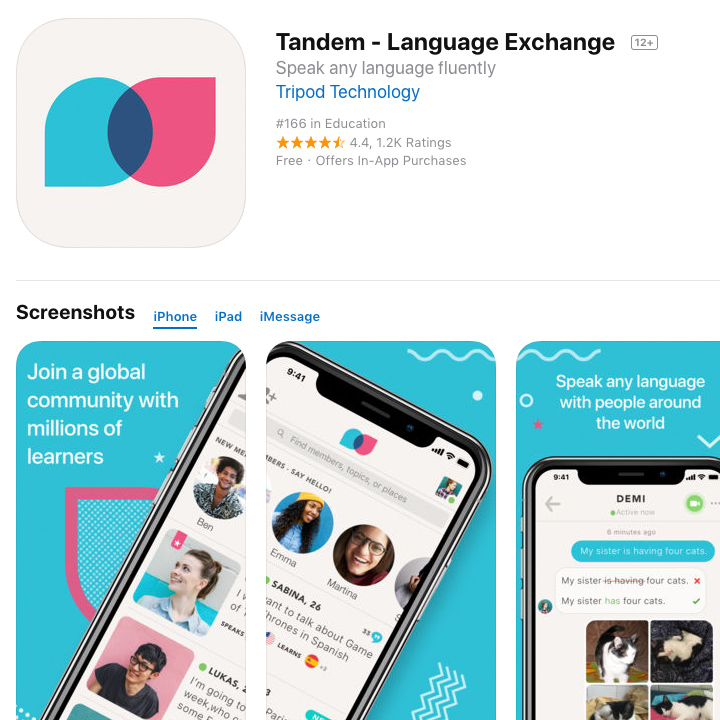 Tandem is great for conversations with native speakers. You can use video chats too!
Other free apps to check out include Memrise and Lingua.ly.
2. Try VR Learning.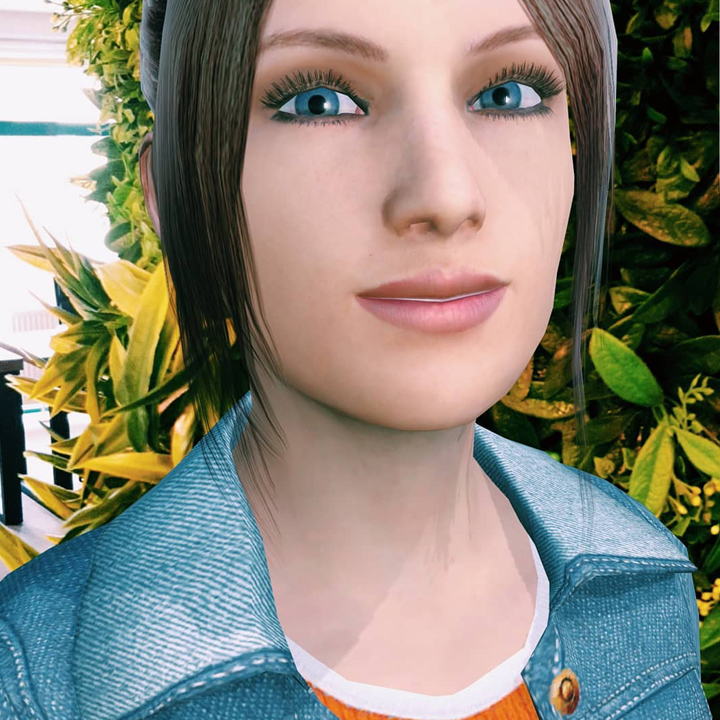 A new app, called Learning Languages VR by Mondly, is a virtual reality foreign-language teaching app. The philosophy behind this app is to give you real-world experience in the language you are learning. It wants you to be a part of real life conversations that could happen as you travel according to Inc.com.
For instance, learning German while talking to someone on the Metro. Or learning Spanish while out at a restaurant. You can practice and learn 28 languages.
While you have a real-life conversation, the VR experience will give recommendations on better vocabulary as well as help with pronunciations and accents of certain words.
3. Sign up for a full immersion course.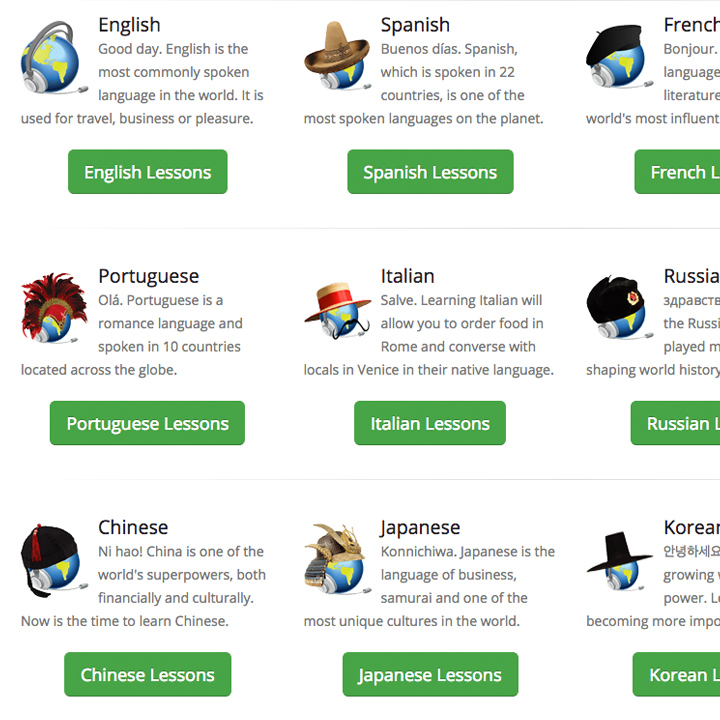 Live Lingua is an excellent resource for full immersion courses. They offer free online courses in dozens of languages and online tutors as well. You can Skype with a tutor in the language you are trying to learn – how beneficial is that!
But if you aren't interested in that, they have an exquisite amount of courses for each language. For instance, there's fast courses, basic courses, and topic-specific courses. The fast courses are generally eight weeks long.
4. Live with a host family.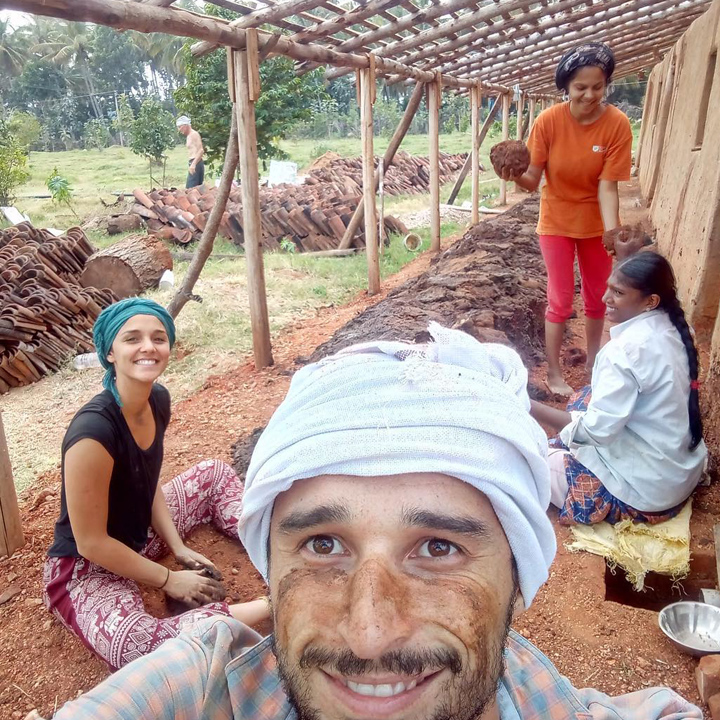 A not so stereotypical way of learning a new language is to go live with a family that actually speaks it. This might be good to do once you've started using an app, but nonetheless, living with a host family is a great experience no matter what.
Like I had mentioned above, from Tim Ferris's blog, making personal connections to words is the way to commit them to memory. If you are living with a family as they use these words in real life, your brain will remember them much more easily than if you are staring at a textbook all day.
You can use WorkAway to help find a host family in exchange for work. Some families want to practice their English or other languages too!
5. Move abroad! 🏠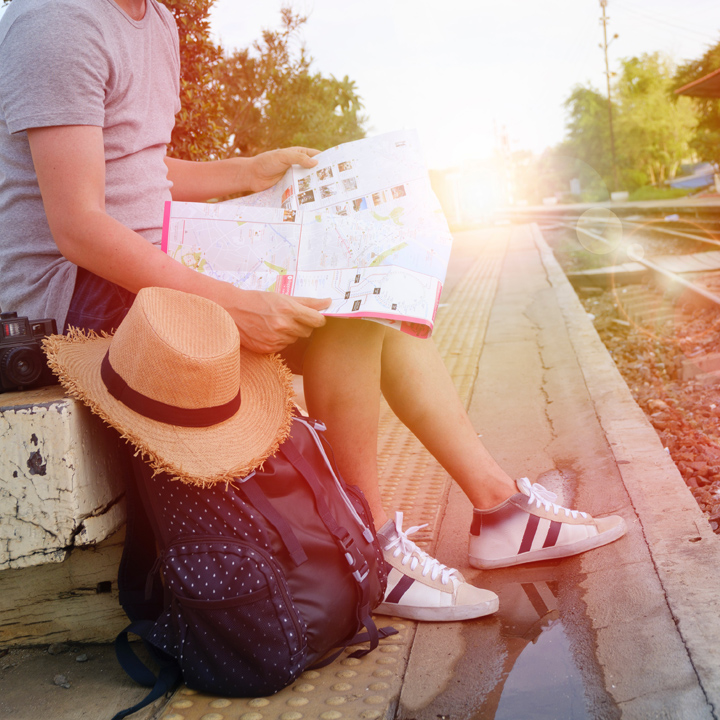 Finally, if none of these options is appealing to you, our best advice is to just move abroad! If you move abroad, you have to find a way to survive. That means finding a job or some sort of income. Many jobs will require you to speak with native speakers or with locals!
You'll learn a new language in no time. 👍🏼
We hope these tips were helpful. What do you think is the best way to learn a new language quickly? Let us know below and happy learning!