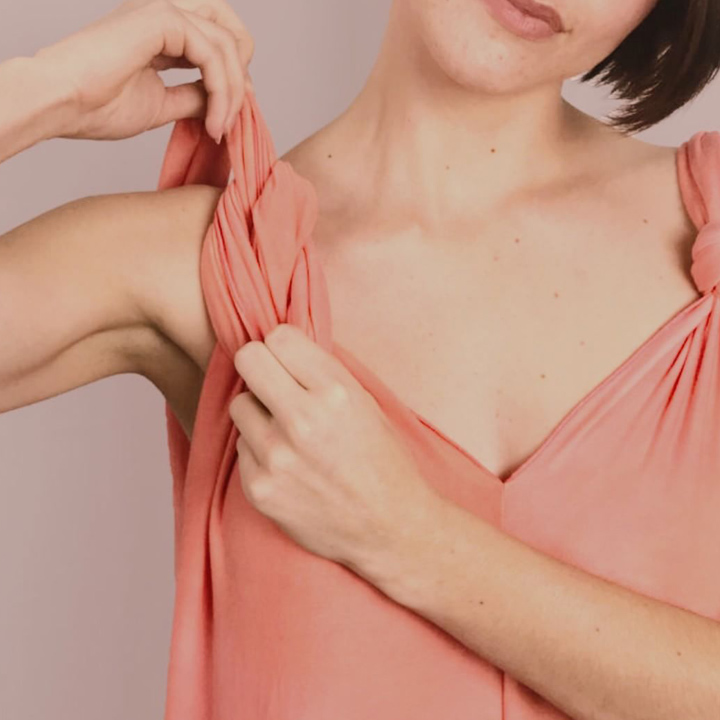 The savvy packer knows that if something can be used in multiple ways it's making the cut.

For example, the right travel towel can be of course a towel, when it's chilly a blanket, folded neatly and you have a pillow and wrapped around your neck, voila, a scarf! This ingenious transformation from one useful thing to another is brilliant. Almost as brilliant as a Convertible Dress.
What if I told you that one single convertible dress could be twisted an tied and transformed into over 1500 different outfits? Ladies. I think this fits the bill for doing double duty in the travel packing department.
I was instantly intrigued when I came across a Kickstarter project called the YesDress. A young mother, avid traveler, and entrepreneur has spent the last 10 years designing the most versatile convertible dress that is the answer to your travel packing dreams!
Watch the inventor herself Molly Wilshere give you the pitch on why you need this dress in your life:
Her philosophy and zest for life are contagious! What do you think? Would you invest in this convertible YesDress? Comment below!